Retail Crime reports and analysis coming Jan. 16th
Presented at the D&D Daily's Live in NYC event & published on the Daily
The D&D Daily's 2016 ORC report, Retail Violent Death report, and the Robbery report will be presented at the Daily's Live in NYC event and published here on the Daily in detail on Jan. 16th.

Holiday Week Violence Surges in 2016
Robberies & Killings Doubled - Shootings Tripled
According to publicly reported data, violence during 2016's holiday season surged compared to 2015.

This past holiday week, there were a total of 157 publicly reported robberies and burglaries - a massive 200% percent spike from the 69 incidents reported in 2015 during the same week.

The same trend holds with shootings as they nearly tripled during the most recent holiday season - 9 in 2015 and 24 reported in 2016.

The number of individuals killed in these incidents was 13 - more than double the 6 killed during the same time period in 2015.

While there is some margin of error in this data, the trend is undeniable: Retail violence is rising across the country, with the holiday week that just concluded the latest evidence of that.
Recently published articles validating the Daily's findings
Trends confirm violence spikes in U.S.
- 135 Police Officers Killed in 2016 - A 56% increase from LY
From January 1, 2016, until Wednesday, December 28, 135 police officers died in the line of duty. Nearly half of them were shot to death.

ABC News reports: "That's a 56 percent increase in shooting deaths over the previous year. Of the 64 who were fatally shot, 21 were killed in ambush attacks often fueled by anger over police use of force involving minorities."

We've never seen a year in my memory when we've had an increase of this magnitude in officer shooting deaths," said Craig Floyd, president and chief executive of the National Law Enforcement Officers Memorial Fund. pjmedia.com

- Chicago murders up 57%, shootings up 46%
"Chicago Police Superintendent Eddie Johnson said during a news conference Sunday that Chicago is among many U.S. cities that have seen a spike in violence." chicagotribune.com

Violent Crime up 38% in L.A. Since Prop 47 Passed 2 yrs ago
Robberies up 28.7% over two years
Property crime up 17.1% over two years
According to statistics from the Los Angeles Police Department, robberies were up by 13%, aggravated assaults were up by 10%. Overall, violent crime was up by 10% over last year and 38% over two years ago.

In the South Bureau robberies were up 10% and overall violent crime up 15% over last year and 34% over two years ago.

Crime was up even in some parts of the city that are traditionally considered safe. In West Los Angeles robberies were up 16% with LAPD's Topanga Division seeing a 41% increase in robberies.

Asst. Chief Michel Moore attributed the crime jump to a combination of factors, including a resurgence in gang violence and the growth in homelessness. He also pointed to criminal justice reforms such as Proposition 47, which reduced some drug and property offenses from felonies to misdemeanors.

Inmate populations have decreased in LA County since Prop 47's passage in 2014. Narcotic arrests have dropped, busy police officers decide that the time needed to process a case is not worth it. With larceny arrests actually down 1.9%.

The result, some law enforcement officials say, is that more criminals are on the streets instead of in jail and are not receiving the drug and mental health treatment the measure had promised.

"Unfortunately, we see that these programs are sold to the voters as having some positive impact, and so far in two years we haven't seen that positive impact," said Assistant Sheriff Jacques "Anthony" La Berge, who oversees patrol for the Sheriff's Department.

But supporters of Prop. 47 dispute the theory that crime increases are connected to the measure. Misdemeanors can still result in sentences of up to a year in jail, and it is up to police officers and prosecutors to enforce those penalties, said Michael Romano, a lecturer at Stanford Law School.

The recent crime increases have also coincided with steep increases in homelessness. The latest homeless survey shows an 11% rise in the city of Los Angeles between January 2016 and the previous year, with a 5.7% jump countywide. latimes.com

Tulsa, Okla. - 20% spike in violent robberies
Tulsa police are working to solve a number of violent robberies before the year ends. In 2016, detectives have seen a spike in robberies, so far 1,030 compared to 854 in all of 2015. Sergeant Brandon Watkins says police do not have an exact reason for the increase, but he says criminals are willing to use almost anything as a weapon to get what they want. ktul.com

Holiday spending surpasses expectations
The report finds that consumers spent an average of $711 on gifts and other holiday-related items this holiday season. This represents a 16% increase over 2015's post-holiday survey results ($611) and is 4% ($27) above holiday shoppers' intentions as measured in ICSC's Holiday Shopping Intentions Survey in October.

Gen X spent the most, averaging $1,000, followed by Baby Boomers ($875) and Millennials ($867). Experiences accounted for 20% of total consumer holiday expenditure, with Millennials topping this spending category at $220, data showed.

More than half (51%) of all holiday shoppers waited until the days leading up to Christmas to complete their shopping, reinforcing the need for retailers to keep pace with technology as it continues to change purchasing habits and give consumers more options.

"Consumer confidence continued to improve into December, and we saw this optimism reflected in the holiday spending numbers," said Tom McGee, president and CEO of ICSC. "The strong holiday shopping sea-son suggests a positive environment for retail sales overall." chainstoreage.com

Holiday Sales - Stores up 2.6% - Online Up 17.1%
Expect "significant" store closures
In a sign of how dramatically the landscape is changing when it comes to shopping, experts say don't expect any let up in store closings in 2017 just because retailers just had biggest growth in holiday sales in five years.

A record amount of the spending for the season went to online sellers. And when the droves eventually showed up in stores, much of the foot traffic was driven by discounting.

"This was a fantastic shopping season, but for many department store and apparel retailers, this was a very challenging holiday," says Steven Barr, retail consumer leader for consultants PwC. "I anticipate we will see significant numbers of store closures."

Overall, consumers spent $196.1 billion on holiday purchases, up 3.8%, the biggest increase since 2011. Mastercard's SpendingPulse put the increase at 4% and said the day before Christmas was the top shopping day of the season.

While stores saw a 2.6% increase, the big winner was online sellers, which saw their sales soar 17.1%, Conlumino said. It was the biggest online gain for online in at least a decade.

After the Thanksgiving lull came the cold weather which drove customers to malls where they found huge sales and discounting.

As a result, sales at traditional stores were up 6.5% in the final week before Christmas and the start of Hannukah, compared to the same week last year, says trackers RetailNext. While overall foot traffic was down 3.9% compared to a year ago, shoppers were in more of a mood to spend -- with a 9.9% increase in the average sales transaction.

Stores that become a destination or entertain the customer -- whether it's giving them a chance to run on a treadmill or try out an in-store basketball court -- are more likely to survive, says PwC's Barr.

"The retail store is not dead," he says, "but the retail store of the past is dead." usatoday.com

A giant wave of store closures is about to hit the US
Half of Annual Store Closings Announced in Q1
The industry is heading into 2017 with a glut of store space as shopping continues to shift online and foot traffic to malls declines, according to analysts.

Nearly every major department store, including Macy's, Kohl's, Walmart, and Sears, have collectively closed hundreds of stores over the last couple years to try and stem losses from unprofitable stores and the rise of ecommerce.

But the closures are far from over.

Mall stores like Aeropostale, which filed for bankruptcy in May, American Eagle, Chicos, Finish Line, Men's Wearhouse, and The Children's Place are also in the midst of multi-year plans to close stores.

Many more announcements like these are expected in the coming months.

The start of the year is a popular time to announce store closures. Nearly half of annual store closings announced since 2010 have occurred in the first quarter.

As stores continue to close, many shopping malls will be forced to shut down as well. Recent analysis from Credit Suisse that said about 200 shopping malls are at risk of shutting down if Sears continues to close stores. businessinsider.com

UK Retailers Facing Same Challenges as U.S.
Retail Household names at risk of going bust in UK
Other big chains expected to shut hundreds of stores
Battered high streets face 30,000 job losses in 2017 - shops' worst toll for five years. The worst annual jobs toll since 2012's 48,142, the Centre for Retail Research said.

The first job losses are expected in weeks.

2016 saw BHS fold - with 11,000 jobs lost - along with Austin Reed, Staples and American Apparel.
Struggling Marks & Spencer, which employs 71,000 people, has cut 525 jobs, while staff fear job losses after the Sainsbury's takeover of Argos.

Wickes owner Travis Perkins plans to axe 600 jobs, under-fire Sports Direct has seen profits slump 57 per cent and Dixons Carphone forecasts tough trading.

Entertainment chain Game, which has more than 3,000 staff, and womenswear retailer Bonmarche, which has 1,900 staff, are battling to recover after profit warnings.

21,802 retailers are in "significant financial distress" - up six per cent on a year ago, insolvency specialists Begbies Traynor said. Most are small or medium businesses.

Almost half of British fashion retailers face going bust or failing by 2019, business advisers Opus Restructuring said.

"There is no doubt more retailers will go under. Online is eating the high street's lunch, growing by 10-15 per cent a year and taking a bigger and bigger share of spending each year, while high street spending is down 2 per cent year-on-year."

"The 2017 retail environment is likely to be challenging due to cost pressures in the supply chain, as well as pressure from the National Living Wage and business rates impacting on retailer's bottom lines." thesun.co.uk

Concerns raised over Cabela's, Bass Pro Shops merger

Nasty Gal to auction business

Eddie Lampert, CEO, to bankroll struggling Sears with as much as $500 million

Limited Stores is closing stores across the country

Sears to close 47 more stores, 30 Kmarts and 17 Sears stores

Waffle House FIRES Employee Who Fired Gun During Robbery
Due to the volume of Retail Crime we had to abbreviate other sections.
Featured Jobs & Internet Jobs will return tomorrow
January 2017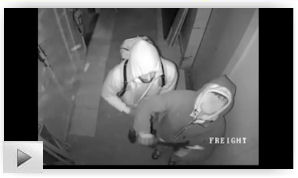 New York, NY: Thieves steal $6M in jewels while ball drops on New Year's Eve
A trio of Midtown burglars waited for the stroke of midnight to pull off a $6 million New Year's Eve heist, law enforcement sources said Monday. "They laid in wait until the ball dropped," said a law enforcement source. The three hooded and masked men broke into a West 36th Street jewelry wholesaler at 12:01 a.m. Sunday in what appears to be an inside job - while 7,000 cops were distracted protecting Times Square revelers just a few blocks away. The source said the thieves "100 percent" planned the heist to coincide with the ball drop. They made off with around $6 million in gems and are still at large, police sources said. The burglars were caught on video inside Gregg Ruth, a commercial jewelry store known for its rare yellow and pink diamonds. One of the robbers, a bearded white male in a hood without a mask, looks straight into the camera during the heist, surveillance footage shows. nypost.com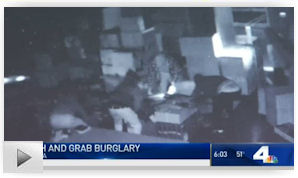 La Habra, CA: $300K Stolen in Electronics Heist
In just minutes, thieves stole $300,000 worth of electronics from HIDevolution early New Year's Eve morning. Video shows what appears to be a well-planned break in. You see a white van pull up to the warehouse door and six people get out of the van. Then the driver backed the van into the door twice, busting through on the second hit. The thieves then rushed inside and quickly started loading up their loot. nbclosangeles.com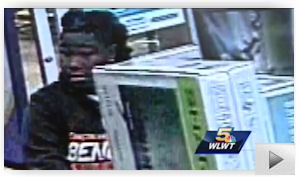 Fairfax, OH: Suspects sought in the theft of 16 TV's stolen from Walmart
Sixteen televisions have been stolen from one store over a few days and police want help to catch the culprits. Fairfax police said the thieves have targeted the Walmart in the village for the past week.They kept coming back and wheeling out big screens in carts without paying or being stopped. "People just heading out with three TVs is just completely insane," shopper Sam Koros said. wlwt.com


Anderson, SC: $7k in merchandise stolen, property damage at Sunshine Wireless

Warwick, RI: Officer Arrests Walmart Toy Thief for Switching Price Tags
Saturday Dec. 31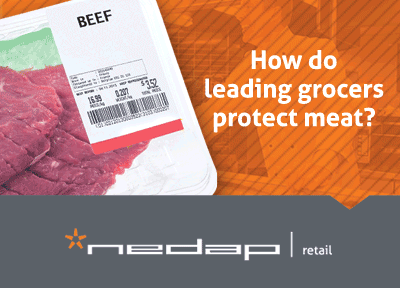 Round Rock, TX: 2 men accused of credit fraud crash car while fleeing Police: 53 credit cards seized
The officer found a forged New Jersey driver's license with Gonzales' photo on it that had been thrown out of the car. It said two other officers checking the area where the Nissan had travelled found 53 fraudulent credit cards scattered on the highway. Police checking inside the Nissan found 64 gift cards from Best Buy, Michael's, Office Depot and Kohl's worth a total of $4,100 that were bought with the fraudulent credit cards. It said other items in the car were also purchased with the forged credit cards, including a $525 Burberry coat, a Macbook Pro and two GoPro cameras. statesman.com

Omaha, NE: Man used stolen credit card for $20K order at Nebraska Furniture Mart

Gallatin Pike, TN: Serial Walmart Shoplifter threatened employees 3 times, finally caught leaving her purse and id behind

Upper Township, NJ: Man Sought by Police for Stealing $570 of Baby Formula, Diapers and Red Bull from Acme

Friday Dec. 30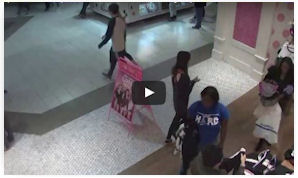 Chattanooga, TN: Prior arrests, video help police ID suspects in fireworks incident in Hamilton Place mall
Police said Friday they have arrested three people in connection with the fireworks fracas earlier this week at Hamilton Place mall. Darrisha Landmon, 25; Garrian King, 22; and Diamond Jones, 20, face charges of theft of property, reckless endangerment and disorderly conduct, among other things. Lt. Danny Jones said police are still searching for Reese Cosby, a fourth suspect in the Dec. 26 operation. Police said Landmon, King, Jones and Cosby entered the Victoria's Secret PINK store around 4:45 p.m., grabbing several pieces of clothing off the racks as they casually talked to each other. Moments later, Cosby detonated a handful of firecrackers he pulled out of his jacket. They took off with at least $1,000 in merchandise, police said, and escaped during the pandemonium that injured three people. In total, the firecrackers caused about $2,000 in damage, police estimated in an arrest affidavit. timesfreepress.com

Franklin, TN: Franklin Police Arrest 68 for Shoplifting in 30 Days; "Operation Not In Our Mall" recovered more than $36,000 in stolen merchandise at Cool Springs Mall

Washington, DC: 2 women steal $10,000 in bags from Gucci store, spray employee with pepper spray

Thursday Dec. 29
Woman Receives 30 Months In Prison After Making $1 Million By Returning Fake Designer Bags
Praepitcha Smatsorabudh's knack for selling and returning knockoff designer bags warranted her 30 months behind bars for wire fraud. The Thailand native would purchase designer bags from major department stores, but return its fake resemblance to outlets like T.J. Maxx, that claimed she was the brand's "biggest online customer in the world." Between her return trips to the aforementioned retailer and Neiman Marcus, the stores endured a $400,000 loss due to fake merchandise. vibe.com

Lowell, MA: FBI/ Lowell Police arrest man in TV Theft Ring: $17,000 of merchandise seized

Alachua County, FL: Kmart pharmacist steals 1400 pills

Wednesday Dec. 28
Roseville, CA: Woman arrested in International Credit Card Fraud Scheme
A Roseville woman is accused of stealing at least $100,000 from unsuspecting victims stretching from California to Australia. Investigators say marketing specialist Heather Lynn Lemere, 41, used her job to steal credit card information from various spas and salons. Investigators say Lemere made charges on the card in increments from $200-$489 a month on numerous cards since 2014. cbslocal.com

New York: Death Of NY State Trooper Leads Authorities To ID Theft Ring
The tragic death of a New York State trooper may help dismantle a major identity theft ring. A man was behind bars Wednesday night, but the investigation is just getting started. Right after the death of Trooper Timothy Pratt, someone used his personal information to open a charge account at Home Depot. Police raided apartments in Inwood and Yonkers, discovering evidence including a dozen so-called "burner" cell phones. They also found a number of fake IDs - one of which had a picture of a man named Stephen Calderon, but the name of the fallen hero. cbslocal.com

Bucks County, PA: Over $100K in jewelry stolen from Kohl's in overnight Burglary

Hastings, NE: 10 Teenage Walmart employees busted in $1,800 theft Ring

Tuesday Dec. 27
San Antonio, TX: Police seek woman in 16 Target thefts

Monday Dec. 26
Houston, TX: Burglars target five H-E-B Stores, taking Narcotics
over Christmas Holiday
At least five locations were targeted over the holiday weekend with intruders gaining entry. The Houston Police Department said it is reviewing surveillance video to track down the burglars. abc13.com

Saturday Dec. 24
New York, NY: Millions In Fur Coats Stolen From Dennis Basso's
On Upper East Side
All it took was a smash to get a man inside the Dennis Basso Fur Store on Christmas Eve morning. He was followed by a second and a third as the door frame collapsed. It was a heist worth millions, and its brazenness left people stunned. The target was a swanky Madison Ave store, and the thieves made off with 30 sable coats worth $95,000 each. cbslocal.com

Vallejo, CA: Thieves hit Safeway and Raley's focused on cases of energy drinks

Baton Rouge, LA: Two women arrested in $1,000 theft from Macy's

Morrow, GA: Victoria's Secret shoplifters busted with 'booster bag'

January 2017

Shootings & Death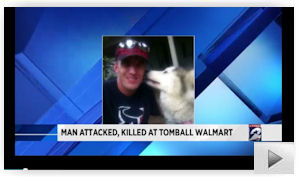 Tomball, TX: Father of 2 ambushed, killed inside Walmart
Police are investigating after a man was attacked at a local Walmart. Justin Jones was inside the store at around 1 a.m. on Monday, when police said someone came up behind him and hit Jones in the head. Jones was rushed to an area hospital, but he died from his injuries several hours later. Tomball police released a photo of a possible suspect that was captured by one of the store's surveillance cameras. It shows a man walking out of the Walmart with a white motorcycle helmet in his right hand. click2houston.com

Kimberley, SA: Violence continues at Malls in South Africa; Security Guard shot in parking lot of Diamond Pavilion Mall

Robberies & Thefts
Nashville, TN: New Law Cracks Down On Pharmacy Thefts
A new law on the books in Tennessee could have people who rob pharmacies for prescription drugs facing longer jail time. The law, which went into effect this week, allows a judge to impose a tougher sentence on someone convicted of robbery in a pharmacy, if they were trying to get prescription drugs. newschannel5.com

Harford County, MD: Rise in thefts is indeed a consequence of heroin epidemic

Ormond, FL: Police arrest 'Batman' for series of Armed Robberies: hitting 7-Eleven, Steak n Shake, Kangaroo and others

Troy, MI: Macy's Employee busted in $800 sweetheart deals

Fire and Arson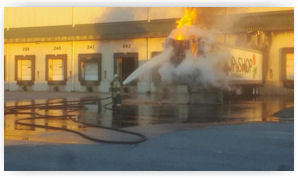 Freetown, MA: Sunday fire leaves $1 million in damage to Stop & Shop Distribution Center
A late afternoon tractor trailer fire at the Stop & Shop Distribution Center Sunday temporarily ceased operations, but no injuries were reported. At about 3:53 p.m., the Freetown Fire Department was notified of an automatic fire alarm activation at the Stop & Shop Distribution Center in Assonet, said Freetown Fire Dept. Lt. Brent L'Heureux. Upon arrival to the scene, Freetown Fire personnel found a refrigerated trailer on fire, and the blaze extended through the loading dock and into the warehouse. The building's sprinkler system activated and prevented the fire from spreading further. Only a few employees were in the building at the time of the fire due to the holiday and they quickly evacuated when the fire alarm went off. southcoasttoday.com

Dayton, OH: 4 youths charged with arson at Dayton Dollar Tree on Christmas Eve; blaze caused $250,000 in damage

Bomb and Terrorist Threats
Appleton, WI: Terrorist Threat Charge In Mall Incident
A charge of making a terrorist threat has been filed against the suspect whose actions led to the closure of Fox River Mall earlier this week. Christopher Hawkins, who was arrested in Minnesota on Wednesday. Hawkins and his girlfriend had an argument Tuesday while in a parking ramp near the mall. At the end of the argument, the criminal complaint states his girlfriend saw Hawkins remove a silver handgun from the trunk of his car and leave the parking ramp in his vehicle. About ten minutes later, Hawkins called his girlfriend. Hawkins told her that he was in the mall parking lot. Hawkins said he was going to shoot up the mall and she might as well call the police. Hawkins said, "I guarantee by the end of the night someone is going to die," the complaint states. wsau.com

Baton Rouge, LA: Man impersonates soldier, threatens to blow up Walmart
with ISIS bomb
A man dressed in what appeared to be a U.S. Army uniform attempted to steal alcohol and ammunition from a Baton Rouge Wal-Mart store. After employees at the store caught him, however, he started to yell, claiming that he was in the military and that he "will get a bomb from ISIS and blow this place up," East Baton Rouge Sheriff's said in an arrest report. Keyon Pullins, 23, was arrested on counts of theft of goods over $500, terrorizing, false impersonation of a veteran and simple burglary. Pullins has never served in the U.S. military, deputies said. Pullins was previously banned from all Wal-Mart locations for prior thefts. theadvocate.com

Muncie, IN: Walmarts cleared after multiple bomb threats

Devine, TX: Walmart evacuated as authorities investigate bomb threat

Skimming Thefts
St. Joseph, MO: Skimming devices found at three gas stations

Southern Highlands, NV: Crooks using credit card skimming devices strike again

Saturday Dec. 31

Robberies & Thefts
Vancouver, WA: Couple accused of stealing $600 in cash from employee at a resale store

Albuquerque, NM: Burglars hit three gun shops in 24 hours

West Hazleton, PA: Advance Auto employee charged with $16,000 in Refund Theft

Australia: The Dark Side of Lego

Rwanda: National Police conduct Operation 'Fagia OPSON II' seizing $170,000 of counterfeit Pharmaceuticals, cosmetics and alcohol

Skimming Thefts
St. Joseph, MO: Skimming devices found at three gas stations

Houston, TX: Skimmer found on ATM at the Raceway gas station at Bingle and Tidwell

Friday Dec. 30

Shootings
Chattanooga, TN: Shooting in the Walmart parking lot, 1 victim in critical condition

Robberies & Thefts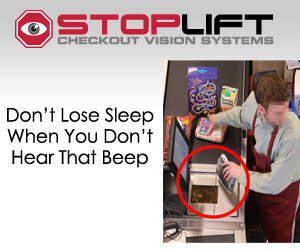 Washington, DC: 3 men wanted for 9 armed robberies at businesses in Va., Md., FBI offers $5K reward; 7 of 9 were 7-11 stores

Altoona, PA: Michigan teen gets 2yrs probation in gift card scam; part of a 4 man team

Jackson, TN: Dollar General Employee charged in $3,000 theft

Fresno, CA: Police arrest suspect in Big 5 Sporting Goods Robbery and assault of LP staff

Beachwood, OH: Shoplifters Plague Beachwood Mall After Christmas; after squashing a massive disturbance, police had to deal with a string of juvenile shoplifters that hit Sephora, H&M, and Claire's

Springfield, MA: Kmart employee charged with $3300 theft; store has lost $80000 in 4 months

Thursday Dec. 29

Shootings
Williamsburg, VA: Shots fired in Walmart parking lot; no injuries reported
The York-Poquoson Sheriff's Office is investigating after shots were fired Thursday at a Walmart in Williamsburg. Deputies responded to the scene around 11:50 p.m. after receiving a report of a shooting. Deputies say it appears the incident began when two groups of men got into an argument and, at some point, shots were fired in the parking lot. 13newsnow.com

Colorado Springs, CO: Citadel Mall shooting suspect behind bars in Michigan
Nearly a year after a mall shooting in Colorado Springs one of the suspects has been arrested in another state for a possible abduction. Attempted murder suspect Gerard Allison was arrested Thursday in Three Rivers, Michigan for attempted abduction. Gerard is also wanted in Colorado following a pair of shootings in early 2016. On Jan. 1, 2016, guns were fired at a house party in unincorporated El Paso County injuring one person. The shooting is believed to have been between rival street gangs. A day later, a drive-by shooting happened outside an entrance to the Citadel Mall. Three people were hit and suffered non-life threatening injuries. kktv.com

Baltimore, MD: Man shot near Mondawmin Mall

Vallejo, CA: Police offer $25,000 reward in shooting death of pawn shop owner

Robberies & Thefts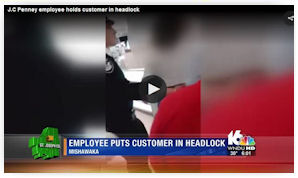 Mishawaka, IN: J.C Penney employee holds Customer in headlock
A dramatic video has been seen by hundreds of thousands on Facebook. It shows a girl being held in a headlock by a J.C. Penney employee Thursday night at the University Park Mall. The girl in the headlock was with her family in the store when they say they were told to leave by the man in the video. They say he told them they didn't belong there. Hearing that they should get out of the store because they didn't belong didn't sit well with the girl. She knocked over a display on the way out and that's when the family says the man wrestled her into a headlock. Countless screams for the man to ease up echoed through the store. wndu.com

New Haven, CT: Police Seek Suspect in Series of 'Smash-and-Grab' Burglaries

St Matthews, MO: Goodwill employee arrested for theft; $750 in cash + merchandise

St Louis, MO: Antique store employee accused of stealing more than $10,000

Skimming Thefts
Oskaloosa, IA: Skimmer discovered on pump at Kum n Go

Joliet, IL: Two men wanted in Skimming theft

Wednesday Dec. 28

Robberies & Thefts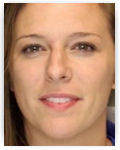 Panama City, FL: Kemp pleads guilty to multistate jewelry store heists
Abigail Lee Kemp has waived her right to trial in three more states where she and three men orchestrated armed jewelry store heists for millions of dollars of merchandise. Kemp, 25, pleaded guilty Wednesday in federal court to the robberies of jewelry stores in Georgia, North Carolina and South Carolina. newsherald.com



Sunrise, FL: Altercation takes place at Sawgrass Mills mall between shopper, employee

Lake County, FL: 4 women arrested in connection to over $3,000 J.C. Penney heist

Jackson County, GA: Old Navy employee busted in $5,000 theft

Urbana, IL: Former Advance Auto employee charged with $1,000 theft

Whiteville, NC: NC man arrested after officers find $140,000 in fake Rolexes, Jordans and more

Albany, NY: Romanian man pleaded guilty to $127,000 ATM skimming scheme

Tuesday Dec. 27

Shootings & Death
North Riverside, IL: Suspect used man as human shield; tried to rob a bank, then ran into a Burlington Coat Factory store and held a man at knifepoint
Police shot and killed a man who tried to rob a bank in North Riverside on Tuesday afternoon, then ran into a nearby store and held an elderly man at knifepoint. The shooting occurred about 1:30 p.m. at 2208 Harlem Ave., the site of a Burlington Coat Factory store. policeone.com

Atlanta, GA: Rapper shot inside Waffle House; will survive
"God made me bulletproof," Atlanta rapper Yung Mazi said in a Twitter post just hours after he was shot at a Waffle House in Buckhead. Police told the television station the shooter was sitting a group of men at the Waffle House before he opened fire just before 4 a.m. Yung Mazi was struck in the shoulder, and the shooter left the scene. No one else inside the restaurant was injured. ajc.com

Robberies & Thefts
Charlotte, NC: Univ. of Arkansas Football player busted at Belk's;
prior to the Belk Bowl
Charlotte-Mecklenburg Police cited Jeremy Sprinkle for unlawful concealment Tuesday. Arkansas and Virginia Tech players were each given $450 to spend in 90 minutes at Belk as part of their bowl-game swag ahead of Thursday night's matchup. Police say Sprinkle attempted to shoplift eight items worth $260 from the store. Sprinkle is projected as one of the top 10 tight ends available in next year's NFL draft. espn.com

Troy, MI: More than 80 car and trucks broken into, radios stolen at car dealership

Mentor, OH: Man robs TJ Maxx store at knifepoint

Monday Dec. 26

Shootings
Tupelo, MS: Police search for 6 suspects in Walmart shooting
The Tupelo Police Department is searching for six suspects in connection with a Monday night shooting in a Walmart parking lot. Around 8:15 p.m. Monday, police were dispatched to a disturbance with shots fired in the parking lot of the Walmart at 2270 W. Main St. The suspects fled the scene before officers arrived, and it appears that no one was struck by the gunfire. Two unoccupied vehicles were hit by bullets. djournal.com

Charleston, WV: Teenager arrested in Charleston Town Center Mall shooting
Police arrested a 16-year-old boy Tuesday night and charged him with armed robbery and wanton endangerment following a shooting in the service area of the Charleston Town Center Mall Monday afternoon. The 16-year-old knew the boy he was trying to rob from school. The alleged victim, who was not injured, is 15. wvmetronews.com

Fresno, CA: Gun incident at Fashion Fair lot began as argument inside mall
Monday night, police reported the incident was a drive-by shooting which took place in the lot. But after additional investigation, Lt. David Madrigal said the shooting broke out after a fracas inside the mall. Police working in the mall broke up the verbal dispute about 7:40 p.m. and the parties were asked to leave. A short time later, Madrigal said, an "unidentified suspect" shot at some other men in the lot with a large-caliber handgun. At least one vehicle was hit by bullets. fresnobee.com

Arson
Dayton, OH: Children, ages 10 and 11, facing Arson of a Dollar Tree store
The three Dayton children arrested for lighting ablaze an occupied Dollar Tree on Christmas Eve are too young to be jailed on their felony aggravated arson charges - a "rare situation" for the Montgomery County Juvenile Courts, Administrator James Cole said. The boys were arrested following the incident that caused $250,000 in damage to the Dollar Tree store. daytondailynews.com

Saturday Dec. 24

Shootings, Stabbings & Death
Philadelphia, PA: 81 year old C-Store Owner shot and killed
Police say the gunman shot the woman multiple times inside Marie's Grocery Store at South 6th and Wharton Streets just before 9 a.m. She was transported to Jefferson Hospital where she was pronounced dead. The victim has been identified by her brother-in-law as 81-year-old Marie Buck, the owner of the store. Authorities say the male suspect was dressed in all black, wearing a hood. No additional description is available at this time. cbslocal.com

West Valley City, UT: One dead, two others wounded after shooting at Shopko
Officers responded to the Shopko parking lot shortly after 4 a.m. When officers arrived they found three adult male gunshot victims. Officers responded to the Shopko parking lot at 4850 West 3500 South shortly after 4 a.m. When officers arrived they found three adult male gunshot victims. fox13now.com

Columbia, SC: Shooting at Walmart; three people detained
Three people have been arrested in connection to a shooting that happened Saturday at a Columbia Walmart. Police arrived around 5:00 when they received a call of shots fired. Columbia Police officials say an altercation between two people escalated when one of the individuals pulled out a gun and began firing shots. The victim was shot in the upper torso and is suffering from non life-threatening wounds. wach.com

Lynnwood, WA: Man stabbed trying to break up fight in Alderwood Mall, suspect in custody

Robberies & Thefts
Oxnard, CA: Von's and local Police team up to make 24 Arrests
In a series of operations, Oxnard police officers went undercover at Vons grocery stores and arrested 24 thieves. The city's neighborhood policing team partnered with the businesses to make arrests and deter future crimes, police said. vcstar.com