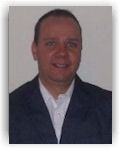 Randy Johnson was named Corporate Director of Loss Prevention for Performance Food Group. On Dec. 1 he started his new position as the Director of Loss Prevention with Performance Food Group. Randy previously held two different positions at Ferguson Enterprises; Corporate Controller - Shrink and Corporate Manager of Loss Prevention and Investigations. He was with Ferguson for 3.5 years. Prior to that he held the following positions: HD Supply - Divisional Manager of Asset Protection and EHS, Publix Supermarkets -Regional Auditor and Regional Loss Prevention Manager, Target - Executive Team Leader Loss Prevention, and US Army - Military Police. In 2012 he was selected as a winner of the Security Director News 20 under 40. Congratulations Randy!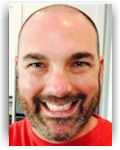 Howard Stone was named Senior Manager, North American Logistics Loss Prevention for Amazon. Howard was previously the Director of Loss Prevention for Wet Seal before taking this new position. He was with Wet Seal for five years and has also held such executive level loss prevention positions for Anchor Blue Retail Group as their Director, AP & Risk Management, Dick's Sporting Goods as Director of Loss Prevention, Gap Inc - Old Navy as Director of Loss Prevention, Burdlines (Macy's) - Federated Department Stores as Director of Loss Prevention. Howard earned his Bachelors of Arts degree in Communications Arts from St. Thomas University. Congratulations Howard!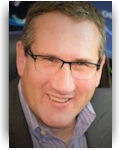 Chris Bitner was named Global Chief Information Security Officer for Bloomin' Brands, Inc. Chris was previously the Global Chief Information Security Officer for Office Depot/Office Max for over sixteen years before taking on this new position. Chris was also part of the Target team as their Regional Operations Executive, and worked there for over ten years. Chris also earned the Top 50 of 150 Chief Security Officers award from Executive Rankings last April. Chris earned his Bachelor of Science in Business Information Systems & Business Administration from the University of Phoenix. Congratulations Chris!

Chick-fil-A investigating possible data breach
Chick-fil-A acknowledged on Friday that it has received reports of potential "unusual activity" involving payment cards used at a few of its restaurants and that it was investigating whether a data breach had taken place. The fast-food company said it received the initial report late on Friday, Dec. 19. It reassured customers that they will not be liable for any fraudulent charges. banks started to pay attention in December when a credit-card association sent out an alert claiming that a breach may have started as early as September. chainstoreage.com

New Credit Cards Fall Short on Fraud Control
Banks Take Measures Against Counterfeiting, but Opt Not to Use PINs, Considered More Secure Than Signatures. Big U.S. banks are steering clear of an advanced security measure used in credit cards around the world, opting for a system that is more convenient for shoppers but may leave them vulnerable to fraud. This year, firms ranging from J.P. Morgan Chase & Co. to Discover Financial Services Inc. are expected to roll out more than a half-billion new credit cards embedded with computer chips that create a unique code for each transaction, making counterfeiting much more difficult. Instead of requiring customers to put in a personal identification number, or PIN, the new cards need users to authenticate credit-card transactions the same way they often do now, with a signature. PINs are widely considered to be more secure than signatures, which can be easily copied. The more advanced "chip-and-PIN" technology has been adopted in Europe, Australia and Canada. The U.S. is one of the few developed countries not to embrace it. U.S. bank executives said they are choosing the signature version so customers won't be burdened at the checkout line to remember a new four-digit code. wsj.com

California Apple employees continue to pursue security check lawsuit under state labor law - doesn't correspond with federal regulations In the face of a U.S. Supreme Court decision last week that employee security checks are not compensable activities, the plaintiffs in a lawsuit against Apple have told the court they will not oppose a motion to dismiss their federal claims for back pay. Instead, two former California retail store employees say they will continue to pursue their claims under state labor law, which doesn't quite correspond with federal regulations. Dean Pelle and Amanda Frlekin filed their lawsuit in July 2013, saying they should have been paid for the time it took waiting for and conducting Apple-required "bag checks" whenever they left the store. The plaintiffs claimed they sometimes waited in line for up to 25 minutes at the end of a shift or at meal breaks. ifoapplestore.com

Retail and wholesale industries emerged as TOP targets for cyber attacks in 2014 Despite an 50 percent decline in the number of attacks against U.S. retailers, the number of records stolen from them remains at near record highs. IBM Security researchers report that in 2014, cyber attackers still managed to steal more than 61 million records from retailers despite the decline in attacks, demonstrating cyber criminal's increasing sophistication and efficiency. The threat from organized cybercrime rings remains the largest security challenge for retailers," said Kris Lovejoy, General Manager, IBM Security Services. "It is imperative that security leaders and CISOs in particular, use their growing influence to ensure they have the right people, processes and technology in place to take on these growing threats." Attackers secured more than 61 million records in 2014, down from almost 73 million in 2013. While there has been a rise in the number of Point of Sale (POS) malware attacks, the vast majority of incidents targeting the retail sector involved Command Injection or SQL injection. net-security.org

Cybersecurity 2015: Are We Near End of Big Retail Hacks?
Cybersecurity emerged as a much bigger risk for companies in 2014, and is likely to be a hot topic again in 2015. Given the importance of the subject-readers in our year-end compliance poll said cybersecurity would be the top compliance issue in 2015. Two top trends: companies now "get" the need for cybersecurity and new payment systems could bring an end to big retail data breaches. wsj.com

Cyber attacks cost $12.7M on average in 2014 - Up 9.3% over 2013
Cyber crime cost varies by organizational size. All industries fall victim to cybercrime, but to different degrees. The most costly cyber crimes are those caused by denial of services, malicious insiders and malicious code. Cyber attacks can get costly if not resolved quickly. The average time to resolve a cyber attack was 45 days. Information theft continues to represent the highest external cost, followed by the costs associated with business disruption. Recovery and detection are the most costly internal activities. idgenterprise.com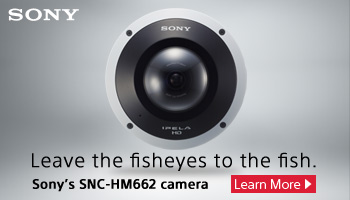 16 different retailers hacked by one cybercriminal group, according to report A sophisticated group of cybercriminals has stolen over $25 million by hacking into the infrastructure of numerous financial institutions in Russia and former Soviet Union countries, as well as into point-of-sale systems belonging to U.S. and European retailers. Researchers from Russian cybercrime investigations firm Group-IB and Dutch security firm Fox-IT have dubbed the cybercriminal group Anunak, after the primary malware program in its toolset. Starting in the second quarter of 2014, the Anunak group targeted retailers in the U.S., Australia and Europe with the goal of infecting point-of-sale (POS) terminals with malware that can steal payment card data during transactions. At least 16 possible breaches have been identified at retail organizations - 12 of them in the U.S. - and theft of credit card data was confirmed in three of those cases, the researchers said in their report. According to sources, retailers said to have been hit by Anunak include Staples, Sheplers, Bebe and undisclosed others. networkworld.com forbes.com

"Most retailers got strong top-line growth, but the question is how they got there Macy's had its post-Christmas before Christmas. Many retailers took heavy markdowns early. Walter Loeb, retail consultant at Loeb Associates, said while fuel prices have encouraged consumer spending, particularly in the luxury tier, he's concerned about retailers' bottom-line performance for the fourth quarter and is cautious about the first and second quarters, given a calendar shift due to an early Easter this year. wwd.com

"Dead Malls" - 15% of Malls in America in 'Death Spiral'
The fundamental problem for malls is a glut of stores in many parts of the country, the result of a long boom in building retail space of all kinds. "We are extremely over-retailed." Like beached whales, dead malls draw fascination as well as dismay. There is a popular website devoted to the phenomenon - deadmalls.com - and it has also become something of a cultural meme, with one particularly spooky scene in the movie "Gone Girl" set in a dead mall. About 80 percent of the country's 1,200 malls are considered healthy, reporting vacancy rates of 10 percent or less. Nearly 15 percent are 10 to 40 percent vacant, up from 5 percent in 2006. And 3.4 percent - representing more than 30 million square feet - are more than 40 percent empty, a threshold that signals the beginning of what Mr. Busch of Green Street calls "the death spiral." Industry executives freely admit that the mall business has undergone a profound bifurcation since the recession. "You see the A-rated malls, the flagship malls, performing very well." nytimes.com

Wet Seal defaults on $29 million - closing 60 stores
Wet Seal has reached a two-week forbearance agreement with the fund, giving it until Jan. 12 to pay off the debt. The retailer is in significant financial trouble, as it recently posted a loss of $35.9 million in the quarter ended Nov.1, up from a loss of $12.5 million the previous fiscal year. Wet Seal, which previously reported it has engaged outside advisors to seek strategic alternatives, indicated it may consider filing for bankruptcy to recapitalize or restructure its debt and obligations. In addition, the company plans to close 60 stores in the fourth quarter of fiscal 2014 as the lease term expires. chainstoreage.com

Wet Seal - Do they replace the Director of LP position?
With Howard Stone just leaving for Amazon, and all of their financial challenges, do they replace it? It's not posted on their corporate web site or LinkedIn. Probably a lost senior LP job.

Toys R Us, Best Buy and others toughening return policies
At some major retailers, returning an item complete with a receipt is not enough. Retailers like Toys R Us and Best Buy are using a third party system called "The Retail Equation" to track returns. They said it's to spot fraud patterns. But some customers think it's going too far in copying your license or ID card. Toys R Us says it has signs in the store that explain that customers' ID will be stored in a database. The Retail Equation that helps stores verify returns says its database is secure. abcactionnews.com

ORC bill nears passage in Massachusetts
Over the holidays, legislation advanced in the Massachusetts House that would criminalize distribution of shoplifting tools aimed at disabling theft detection systems, specifically outlaws shoplifting by use of an emergency exit, and creates a new charge of using fraudulent receipts. The bill (H 1474) was sent to the Gov. Deval Patrick over the summer, but he sent it back with an amendment seeking to provide alternatives to prison for subsequent violations of the receipt of stolen property law. Organized retail crime, defined as three or more people who team up to steal from retailers, could be punished by sentences of 2 to 15 years in prison if the crime ring stole $10,000 worth of goods in the past three months, the bill stipulates. A leader of an organized retail crime ring could be sentenced to up to 20 years in prison under the legislation. wwlp.com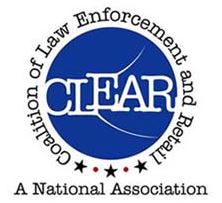 Read C.L.E.A.R.'s latest e-newsletter here
The Coalition of Law Enforcement and Retail published its latest e-newsletter, which you can read here. It includes a message from the organization's new president, Curt Crum, investigator with the Boise Police Department, as well as information about the group's upcoming 2015 conference in October, top stories in retail crime, and the introduction of a new ORC group for the industry, the Organized Retail Crime Association of Idaho.


Minimum wage increases take effect in 20 states

Bottom Dollar Food to close all 66 stores

American Apparel delaying supplier payments

Dunkin Brands to open 400+ stores this year

Sephora post their Director of Loss Prevention position December 29th

Walgreen acquires Alliance Boots for $4.9 billion

Family Dollar stores face scrutiny over 'No Hoodie' policy

December Same Store Sales

Rite Aid up 5.3%


Last week's most popular news article --

'How to ruin a shoplifter's Christmas' - a holiday loss prevention poem
All the News - One Place - One Source - One Time
The D&D Daily respects your time & doesn't filter retail's reality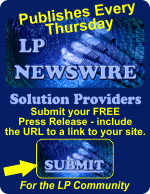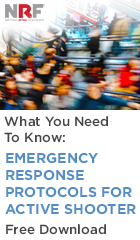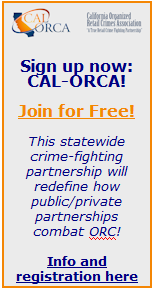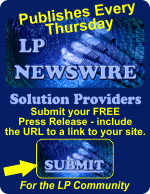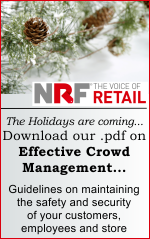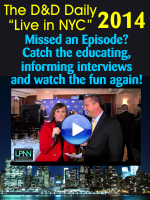 The D&D Daily
"Live in Ft. Lauderdale" at the NRF Show

Axis
Communications


Hedgie Bartol, LPQ Retail Business Development Mgr
Sponsored By:




LPNN Quick Take - 3



See all episodes here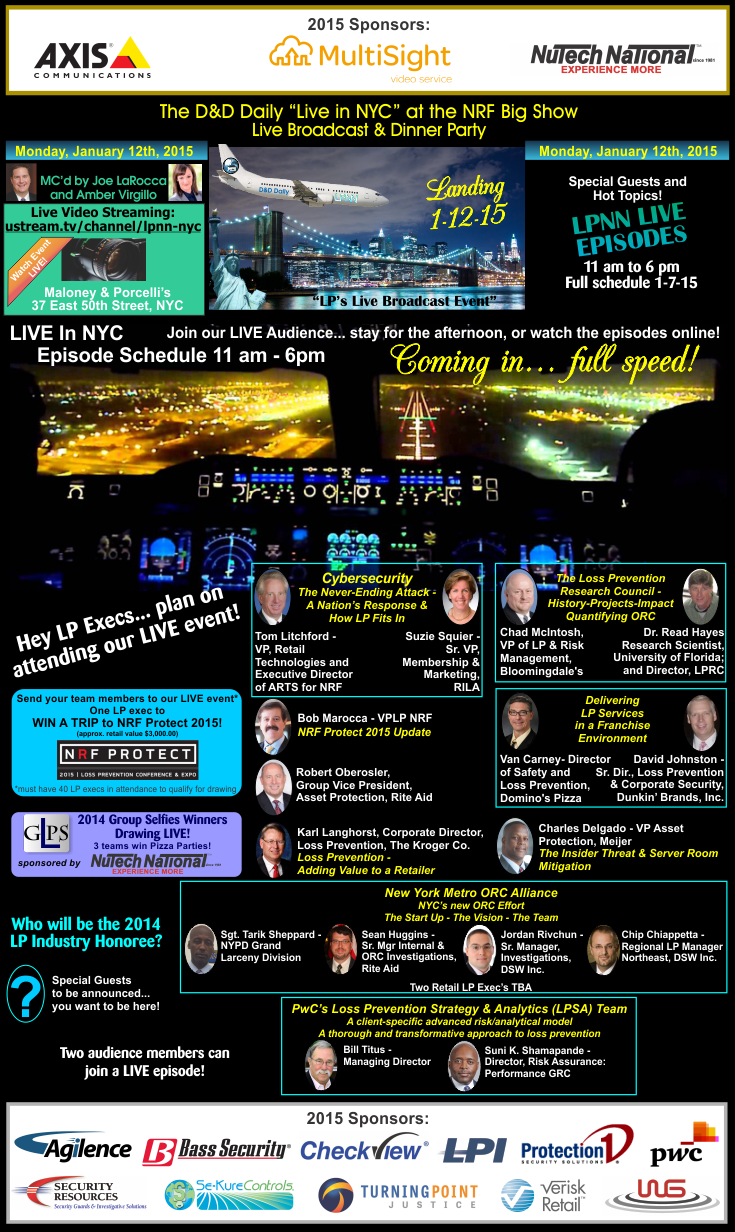 D&D Daily "Live in NYC" 2014

The Loss Prevention industry's first-ever live broadcast. With over 2,000 viewers and great Guests, Cast and Crew, the D&D Daily's "Live in NYC" event covered timely subjects and delivered valuable information for the LP viewers. MC'ed by two dynamic and absolutely energized industry executives, the event was a huge success and showed how the Daily continues to lead the way in "Educating, Informing & Instilling a Sense of Community" for the LP industry.

Visiting with LP Leaders of various Solution Providers, Retailers, Academia, and Trade Associations, the sessions covered a wide array of timely and critical subjects that can have an impact on your career and add value to your performance.
Solution Providers, have a video or commercial you want to publish? Contact us.

New Group LP Selfie
Keep Them Coming!!!!!!!

2014 Group LP Selfie Review Continues Tomorrow

2015's Get LP Social to Include
Vendor Group Selfies

SpartanNash Loss Prevention Team
West Region

"Taking food places"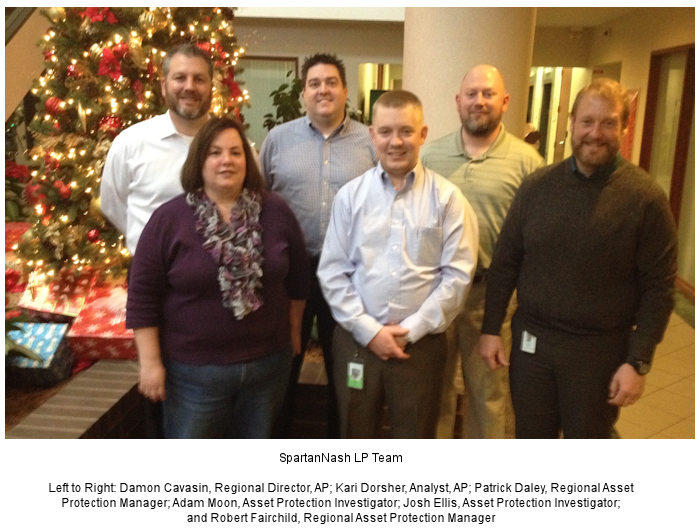 View all the selfies here!

Three 2014 Group Selfie LP Teams to win Pizza Parties!
Drawing at our Live in NYC at the NRF Big Show, January 12th.
Make sure you're watching!



IBM: Holiday online sales surge 13.9%
According to IBM Digital Analytics Benchmark data for the 2014 holiday period (Nov. 1 - Dec. 31), online sales surged, as did mobile sales and traffic. Online sales were up 13.9% from the same period in 2013. Mobile traffic accounted for 45% of all online traffic for the 2014 holiday season, an increase of 25.5% year-over-year. Mobile sales accounted for 22.6% of all online sales for the 2014 holiday season, an increase of 27.2% year-over-year. chainstoreage.com

Apple Pay Ends 2014 With Technical Glitch
Apple Pay has apparently rung in the new year with some frustrated customers. According to comments made on an Apple Support Communities thread, some iPhone 6 users found they could not add a card to their Apple Pay account after they restored their phone. According to reports, the glitch occurred whether the iPhone 6 was restored as a new phone or from a backup. Several commenter's who experienced the issue said the problem was only resolved when they received a new phone. According to the forum, several users experiencing the issue were either offered a refurbished or a brand new iPhone 6 to resolve the matter. Reports say the glitch may be due to Apple Pay's failure to completely clear its secure enclave, even after banks have notified Apple Pay that cards have been removed after the iPhone restoration. Recent posts on the forum suggest that Apple has resolved the issue. pymnts.com

Online returns set to surge in New Year

"Fraud is not a person - it is a dynamic grouping of statistics that deviate from the norm."
Stuart B. Levine, CFI, CFCI
CEO, The Zellman Group & Zellman Fraudnet

Organized Multi-State Gangs- 'crash-and-grab' burglaries using vehicles plague Chicago and other cities around the country Chicago's upscale Magnificent Mile is part of a rash of burglaries in the last few months that has thieves in several states abandoning the silent cunning of a cat burglar for the brute force of a motor vehicle and a gas pedal. The Chicago area has seen nearly a dozen such burglaries since the fall. Cook County Assistant State's Atty. David Williams, executive director of the Cook County Regional Organized Crime Task Force, says he believes the "crash-and-grab" burglaries in the region are the work of organized groups, including thieves and gangs that operate across state lines. They have to steal a car, get a group together, pick a target, decide what to steal and then they have to sell it," Williams said. "It is more than a crime of opportunity." Late last month, burglars smashed through the storefronts of two Cincinnati clothing stores. In the St. Louis area, thieves drove vehicles into jewelry stores as well as beauty supply stores that sell pricey and popular hair extensions. Gun stores in Indianapolis and a string of businesses around Jacksonville, Fla., also have been hit recently in similar style. As department stores and smaller boutiques tally their losses from a spate of brazen crash-and-grab burglaries, experts on crime and retailers are wondering why the tactic has suddenly become so common across the Chicago region. This is not a new phenomenon," said Richard Hollinger, a professor of criminology at the University of Florida who specializes in retail crime. "But this is kind of remarkable. It's a new wrinkle to the holiday season. It's a blast from the past." latimes.com


ORC female gang of nine - Taking Your Facebook orders in the Twin Cities - $35,000 Police say a theft ring used Facebook to take "orders" and would then fulfill the requests by stealing high-end merchandise from big-box stores in the Twin Cities area. Nine women are facing felony charges in connection with thefts in five counties. Criminal complaints say the shoplifters involved in the ring stole about $35,000 in merchandise between September 2012 and June 2014. Authorities say the team of thieves reportedly built a client list by word of mouth. In a criminal complaint, Coombs told investigators she stole on a daily basis, racking up $30,000 in profit. Altogether, the women face 20 felony charges. Police say Jefferson even used a credit card stolen from an FBI agent's car. She was later arrested in California. kstp.com

Shoplifting ring targets Richmond stores
A shoplifting ring has targeted Richmond stores for over two years, according to a detective with the Richmond Police Department. Thieves steal easily marketable goods to fuel drug abuse, particularly heroin addiction, the detective said. "What we have seen – and what our counterparts in Chesterfield and at the Macomb County Sheriff's Department have seen – is a loose ring of individuals shoplifting certain high-priced items like Enfamil baby formula, Red Bull and Crest White Strips, and then either taking these directly to the drug house and trading them for drugs or selling them back-door to another store for cash to buy drugs," said Det. Julia Frantz. Frantz said jurisdictions across Macomb County are experiencing the cases, but stores in Warren, Chesterfield, St. Clair Shores and Port Huron have been particularly impacted. voicenews.com

Fencing Operation: Pulaski County, KY convenience stores accused of selling items stolen from big retailers Five Pulaski County convenience stores sold items stolen from major retailers, including Kroger and Kmart, according to grand jury indictments. People associated with the convenience stores encouraged shoplifters to bring them stolen items to re-sell, the indictments said. Ten people with ties to five stores are charged with engaging in organized retail crime. At one convenience store, police found items with labels from Kroger, CVS, Dollar General and Kmart, according to an inventory in the court file. Assistant Commonwealth's Attorney David L. Dalton said authorities haven't calculated the value of the merchandise that was allegedly stolen, but that it was a considerable amount. The investigation is continuing, Dalton said. The 10 charged so far were owners or managers of the stores, said Larry Patterson, a Somerset police detective who investigated. Some of the defendants also are charged with soliciting people to steal items, buying beer from unauthorized people or committing fraud involving electronic food-stamp cards. Patterson said in search-warrant affidavits that during the past two years, local police received several complaints from retailers that smaller convenience stores were buying stolen items to re-sell. Police used undercover informants to take items to convenience stores and represent them as stolen goods to see whether the stores would buy them. Employees at five stores bought Pepsi and Coke products and beer they thought were stolen, Patterson said. In some cases, store employees gave the suspected shoplifters a list of items they wanted them to acquire and bring to them to re-sell, according to Patterson's affidavit. kentucky.com


Cherry Hill, NJ Mall shoplifters blamed for $7200 loss Four men allegedly fled a Cherry Hill Mall store with more than $7,200 in merchandise, police say. The suspects struck the Nordstrom store shortly before 9:30 p.m. Monday, according to Cherry Hill police. Surveillance photos show the men walking through the upscale store, with the suspects' arms filled with clothing. "The same group is responsible for a theft of approximately 24 Michael Kors watches at Nordstrom in the Christiana Mall (in Delaware)," police said. courierpostonline.com

My Scrub Store Employee Arrested In Theft Of Dishwasher, Stove
The sole employee of a Rogers, AR store that sells medical scrubs was arrested Wednesday night after police say he stole a stove and dishwasher. Leslie Michael McGhee, 44, was arrested on suspicion of commercial burglary and theft of property. 5newsonline.com

ORC male duo stealing thousands in teeth whitening strips from Indianapolis area stores busted

Man charged in theft of goods worth $3G at Roxbury, NJ Walmart

Florence, AL Police searches for suspect in clothing store burglary

Woman stole more than $400 in toys from East El Paso Walmart


Retailers, Law Enforcement Launch the Organized Retail Crime Association of Idaho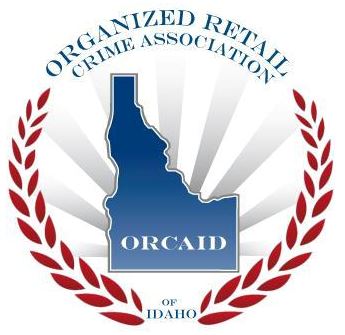 The Organized Retail Crime Association of Idaho (ORCAID) was launched last month by several retailers and law enforcement agencies throughout the state with the intent to fight the rapidly growing rate of Organized Retail Crime in Idaho. ORCAID has now evolved into a highly efficient coalition dedicated to serving Idaho businesses and communities impacted by ORC by sharing intelligence, photographs, and surveillance video. With the ability to upload suspect and incident information through the ORCAID website, our members are provided with real time alerts to quickly relay critical information to members. The website also feeds other secure databases that are available for law enforcement analysis. In addition to communication via the website, ORCAID holds meetings and training seminars to allow face to face networking and development of investigation strategies in an effort to keep up with changing trends and tactics of ORC groups. Membership is free and members of law enforcement and retail establishments are encouraged to join. Click here to learn more about ORCAID.
Do you have an ORC case to share? Publishing it educates the LP & retail community,
which might fuel even more jobs and funding. Share your ORC news and help the industry grow!

Best Buy employee arrested for $20,000 in gift card theft from customers cell phone activations in Crestwood, MS When a customer bought a device eligible for a gift card, Ryan would keep the paperwork and presumably claim the gift card for himself for over two years. androidheadlines.com

Girlfriend of Fairfield, OH man killed in Wal-Mart dies in New Year's crash
The girlfriend of the Fairfield man shot and killed by police in a Beavercreek Wal-Mart last year is believed to be the woman who died in a New Year's Day crash in Dayton. Tasha Thomas, 26, of Fairborn and Frederick Bailey, 30, were killed Thursday, according to the Montgomery County Coroner's Office. Tasha Thomas who was on the phone with John Crawford the night of Aug. 5 when he was shot and killed inside the store. It is not clear who was driving, but police estimated on scene the vehicle may have been going 90 mph or faster. Alcohol also may have been a factor. fox19.com

Man faces multiple firearms charges in Ottawa, CN Mall shooting
A man faces several firearms charges following a Boxing Day shooting at an Ottawa mall. It was the first of three shootings in the city in less than a week. The record-high level of shootings in the nation's capital has prompted fears of escalating violence among the city's gangs. On Boxing Day, a man in his 20s was treated in hospital after being shot in the foot at the crowded Tanger Outlet Mall in the city's west end. Police have said the incident was a targeted shooting and involved members of the same gang. therecord.com

Coordinated effort 'sniffs' out Target Burglary suspect in Wyncote, PA
Five outside law enforcement agencies joined Cheltenham police in finding a man who had hidden in the store until it closed and he was taken into custody. Isaiah Andrew Bell, 18, was charged with burglary, criminal trespass, theft and receiving stolen property. Cheltenham police reported receiving a call at 11:22 p.m. Jan. 1 of a burglary in progress at the store. Target's corporate security office reported a male was inside the store after hours, placing multiple electronic items into a duffel bag. Cheltenham officers set up a secure perimeter and coordinated an effort with five other law enforcement agencies that responded to assist, police said. Philadelphia Police Tac-Air 1 helicopter assisted with clearing the roof of the building, while officers from Springfield, Jenkintown and Philadelphia assisted with the perimeter. montgomerynews.com

Police disperse teenagers at Indianapolis mall
Indianapolis police say they'll increase their presence at a far northeast side shopping mall following the latest in a series of violent disturbances involving teenagers. Police say they made no arrests after dispersing a crowd Saturday night at Castleton Square Mall that local media reports estimated at about 200 youths. Police officers arriving on the scene reporting hearing a gunshot, but no injuries were reported. Police say several fights occurred outside movie theaters at the mall before the crowd was dispersed by officers and off-duty Marion County sheriff's deputies who were working security at the mall. fox19.com


$300,000 worth of Rolex watches stolen in smash-grab job in Tampa Tampa police are searching for three suspects who used hammers Tuesday to smash open a case at a jewelry store and took off with $300,000 in Rolex watches. Authorities are studying surveillance footage from the Mayors Jewelry Store. The suspects were in and out in less than a minute and took about a dozen watches with them. The smashing of the case sounded similar to gunshots, causing a panic among shoppers at the International Plaza Mall, where the store is located. The suspects fled through the garage and left the scene in a black Dodge Ram pickup truck. The Hillsborough County Sheriff's Office told the station that the truck belongs to one of their deputies and was reported stolen from the Brandon Mall earlier Tuesday. Tampa police said that no one was injured at International Plaza. The mall reopened a little more than an hour after the robbery. foxnews.com



Thieves Use Van to Ram Lincoln Park, IL Best Buy in Smash-and-Grab Robbery A Best Buy in Lincoln Park was the target of a smash-and-grab burglary early Sunday, police said. Around 4:55 a.m., a van plowed through the front window of a Best Buy at 2650 N. Clark St., according to Officer Janel Sedevic, a Chicago Police Department spokeswoman. Several men got out of the car and stole various items, she said. No one is in custody, and detectives are investigating. dnainfo.com

Suspect arrested after two Monroeville Mall stores robbed
A Penn Hills man is facing charges for allegedly trying to rob three stores at the Monroeville Mall on New Year's Day, and police believe he's behind a series of crimes in recent weeks. Demietryiass Holyfield, 21, was arrested Thursday while leaving the mall property. Monroeville Police said Holyfield robbed two stores, Things Remembered and Work N' Gear on the second floor of the mall, by handing a note demanding money to the cashiers. The stores are across the aisle from each other and both robberies happened within seconds of each other. The suspect also tried to rob a third store, but was not able to get any money from the clerk. By that point, mall security was alerting police about the crimes. "Mall security was able to ID him in the mall, or at least identify him based on their information they were receiving, and relay what kind of vehicle he left the area in," said Monroeville Police Chief Doug Cole. Officers stopped the car and arrested Holyfield. wtae.com

ICE - Operation Team Player nets more than $25,000 worth of fake goods at New Years Day NHL outdoor game in Washington, D.C.

No bomb found at Lake Delton Wal-Mart after threat Saturday evening

New Year Eve Walmart Fire Ruled Arson

Authorities say evidence points to arson as cause of fire in Hilo, Hawaii Wal-Mart's men's department

A Homesick Man From Vietnam Went On An iPad-Smashing Rampage In An Apple Store Because He Wanted To Be Deported

Anaheim, CA security guard fends off robber with machete

Seven Asheville businesses robbed at gunpoint in last week

Armed robbery reported at Westwood, KS Walmart Neighborhood Market

Michigan man arrested after chase across highway in Cabela's theft attempt

Santa Maria, CA Police arrest one of two men believed to be involved in armed Kmart robbery
---
● Advance America Cash - Auburn Hills, MI - Armed Robbery
● AT&T - Orlando, FL - Armed Robbery
● AT&T - Corsicana, TX - Attempted Armed Robbery
● BM - Taunton, MA - Armed Robbery
● Circle K - Streetsboro, OH - Armed Robbery
● Circle K - Colorado Springs, CO - Armed Robbery
● Compare Foods - Charlotte, NC - Robbery - suspect injured by security
● Cricket Wireless - Kansas City, KS - Armed Robbery
● CVS - Canton, GA - Armed Robbery
● CVS - Manchester, NJ - Armed Robbery
● CVS - Boston, MA - Armed Robbery
● Dollar General - Horry Co, SC - Armed Robbery
● Dunkin Donut - Wethersfield, CT - Armed Robbery
● Family Dollar - Phil, PA - Armed Robbery
● Family Dollar - Ulster, NY - Armed Robbery
● Family Dollar - E. Knox Co, TN - Armed Robbery
● Family Dollar - New Iberia, LA - Armed Robbery
● HEB - Ennis, TX - Armed Robbery
● Hot Bagels - Staten, Island, NY - Armed Robbery - clerk shot
● Jerry's - Lowell, MA - Armed Robbery
● Kum & Go - Fort Smith, AR - Armed Robbery
● Liberty Store - Lumberton, NC - Shooting
● Mac's - Grande Prairie, Edmonton, CN - Armed Robbery
● One Stop - Burlington, MA - Armed Robbery
● Radio Shack - St George, UT - Armed Robbery
● Sports Chalet - Santa Anna, CA - Shoplifting/ Robbery
● SunHouse Conv. - Horry, Co, SC - Armed Robbery - clerk killed
● Verizon - Muscle Shoals, AL - Armed Robbery
● Verizon - Wichita, KS - Armed Robbery/ Assault
● Walgreens - Coeur d'Alene, ID - Armed Robbery
● Walgreens - Boston, MA - Armed Robbery
● 7-Eleven - Marlborough, CT - Armed Robbery


Protection 1 Joins USAA in Strategic Alliance Relationship

Agreement Provides USAA Members New Savings and Value Solutions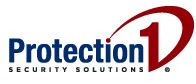 Chicago, IL - January 5, 2015 - Protection 1, the largest full-service business and home security company in the U.S., today announced that it has been awarded a contract that gives USAA's more than 10 million members access to security and life-safety solutions through its established partner programs.

"We are proud to offer USAA members a wide range of solutions and introduce more of the latest interactive technologies to its members," said Timothy Whall, CEO of Protection 1. "We are proud that USAA selected us based on our proven track record of innovation and high level of customer care. We are honored to serve the USAA member base of active and former military members and their families."

"Protection 1 offers members a suite of additional home security solutions while providing the world class customer service that our members expect from our alliance relationships," said Wade Chance, general manager of USAA Alliance Services Company. "Our relationship with Protection 1 allows us to expand valuable solutions and services in this innovative and fast-moving industry with another premier provider."

With the agreement, USAA members can receive the latest in security and home automation technologies from Protection 1, encompassing intrusion detection, fire protection, video surveillance systems, thermostats and locks, with all systems offering interactive remote services. Program options include both Protection 1 professionally-installed and self-installed systems with a range of options members want.

Read more here.




| | | | |
| --- | --- | --- | --- |
| Job Opening | Company | Location | Origination |
| Director of Corp. LP | Bed Bath & Beyond | Union, NJ | Bed Bath & Beyond |
| Director LP | Sephora | San Francisco, CA | LinkedIn |
| VP of Sales | Checkview | Chanhassen, MN | Checkview |
| Sr. Director, Field LP | Ross Stores | Dublin, CA | Ross Stores |
| Director Market LP | Walgreens | Phoenix, AZ | Walgreens |
| Dir Div LP Safety & Hazmat | Lowe's | Mooresville, NC | Lowe's |
| Market AP Specialist | REI | Bay Area, CA | REI |
| National Account Executive | Checkview | Northeast Region | Checkview |
| National Account Executive | Checkview | United States | Checkview |
| National Account Manager | Vector Security, Inc | TBD | Vector Security, Inc |
| | Confidential | Northeast | Downing & Downing |
Limited Time Only - Post Your Multi-Unit LP jobs for FREE - Learn More Here




Today's Daily Job Postings from the Net - Appearing Today Only
View our Internet Jobs Archives here

| | | | |
| --- | --- | --- | --- |
| Job Opening | Company | Location | Origination |
| AP Manager in Training | Walmart | Little Rock, AR | Wal-Mart |
| AP Manager in Training | Walmart | Culpeper, VA | Wal-Mart |
| AP Manager in Training | Walmart | Omaha, NE | Wal-Mart |
| AP Manager in Training | Walmart | Bloomingdale, IL | Wal-Mart |
| AP Manager in Training | Walmart | Wallingford, CT | Wal-Mart |
| AP Manager in Training | Walmart | Sayre, PA | Wal-Mart |
| AP Manager in Training | Walmart | Waynesboro, GA | Wal-Mart |
| AP Manager in Training | Walmart | Pittsburg, KS | Wal-Mart |
| AP Manager in Training | Walmart | Grand Forks, ND | Wal-Mart |
| AP Manager in Training | Walmart | Parker, CO | Wal-Mart |
| Store AP Manager | Home Depot | Bedford Park, IL | Home Depot |
| LP Manager | Kmart | Wilkes Barre, PA | Sears Holdings Corp |
| LP Manager | Kmart | Niagara Falls, NY | Sears Holdings Corp |
| LP Manager Hrly | Sears | Kahlui Maui, HI | Sears Holdings Corp |
| LP Manager Hrly | Kmart | Sayre, PA | Sears Holdings Corp |
| LP Manager | Sears | Phoenix, AZ | Sears Holdings Corp |
| ETL Assets Protection | Target | Annapolis, MD | Target |
| ETL Assets Protection | Target | Centerville, UT | Target |
| ETL Assets Protection | Target | Sandy, UT | Target |
| ETL Assets Protection | Target | Baldwin Park, CA | Target |
| ETL Assets Protection | Target | Harvey, LA | Target |
| ETL Assets Protection | Target | Richardson, TX | Target |
| ETL Assets Protection | Target | Modesto, CA | Target |
| Regional LP Manager | AutoZone | Las Vegas, NV | AutoZone |
| Regional LP Manager | AutoZone | Nashville, TN | AutoZone |
| AP Manager | BJ's Wholesale Club | California, MD | BJ's Wholesale Club |
| District LP Manager | QFC | Bellevue, WA | Kroger |
| AP District Mgr | Rite Aid | West Virginia | Rite Aid |
| AP District Mgr | Rite Aid | Baltimore, MD | Rite Aid |
| LP Manager | Macy's | Brockton, MA | Macy's |
| LP Manager | Macy's | Frisco, TX | Macy's |
| | | | |