Sensormatic Solutions Unveils Traffic Recap for Historic
2020 Holiday Shopping Season
Sensormatic Solutions accurately predicts nine out of ten busiest days in the U.S. and three out of five busiest days in Canada

Shopper traffic data indicates that visits to physical stores for the 2020 holiday season accounted for 35.2% of the total season's brick-and-mortar traffic



Johnson Controls, a global leader for smart and sustainable buildings, and the architect of OpenBlue connected solutions, today announced that Sensormatic Solutions, its leading global retail solutions portfolio, released the annual traffic and behavior trends recap for the 2020 holiday season for the U.S. and Canada. This includes the period of six weeks spanning from the Sunday before Thanksgiving Day, Nov. 22, 2020, through Saturday, Jan. 2, 2021.

The final shopper traffic data showed that Sensormatic Solutions initial prediction of the top busiest shopper traffic days in the U.S. aligned with the actual busiest days in stores. Sensormatic also originally predicted that the 10 busiest shopping days would account for 34.2% of all holiday traffic compared to 46.5% in 2019. Altogether, the actual 2020 busiest shopping days accounted for 35.2% of the total season's brick-and-mortar traffic.

Traffic for the full six week period was down -33.1% year-over-year. Sensormatic Solutions originally predicted in-store traffic for the six weeks of the season to be down between -22% and -25% year-over-year.

See the full list of 2020's busiest shopping days in the U.S. and Canada here.


Protos Security Announces the Strategic Acquisition of Mulligan Security



Security Services Holdings, LLC (dba Protos Security), the leading tech-enabled security services company in North America, announces that it has acquired Mulligan Security. Protos is a portfolio company of Southfield Capital. Mulligan's founder and senior leadership team will remain in their existing roles post-close.

"Mulligan Security is an iconic trade brand in the security services industry. This acquisition greatly accelerates the growth of our self-perform direct guard capabilities," said Nathaniel Shaw, Protos Security CEO. "With an impressive roster of blue-chip customers across many industries, the addition of Mulligan further diversifies Protos and makes us an attractive security services partner to customers such as real estate firms, schools, and corporate institutions. Kevin Mulligan and his talented team are a great fit with our service-first culture." Read More Here

---

U.S. Violence

Nearly 300% Increase in Security Officer Deaths in 2020
A nearly 300 % increase in security officer deaths compared to last year was seen in 2020, Private Officer International reported Monday.

While the frontline protectors fell victim to the Coronavirus 252 times, another 76 security officers died at the workplace from illnesses, accidents, and assaults including 43 on-duty homicides.

While the tragic deaths of law enforcement officers can sometimes grab the headlines of the national media, private security officers, who often suffer the same types of violent deaths, go almost unnoticed, said Founder and CEO, Rick McCann.

During the week of Christmas, 17 security officers were shot while doing their job. Another security officer was carjacked of his company vehicle and dragged several hundred feet while he hung on for his life. It seldom makes the news.

According to the statistical records kept by the association since 2004, an average of 135 security officers die annually and another 22,000 are either assaulted or injured on duty. McCann also stated that with the decrease of police officers in some areas and the increased use of security officers that providing interactive patrolling, injuries and deaths are sure to increase even more. privateofficer.org

Violence Spikes in First Week of 2021
As we closed out 2020 with record-high gun violence deaths, the spike in shooting deaths has carried over into 2021 with seemingly no end in sight, NPR reports. Only a few days into the new year, there have been over 500 gun-violence related incidents and nearly 200 gun-violence related deaths in America, according to the Gun Violence Archive, which collects data from 7,500 law enforcement departments and government agencies. thecrimereport.org

Maplewood, MN: LA fitness manager subdues gunman angry over unmasked patrons
Iraq war vet tackled the suspect, who is charged with a felony.

Man believed to be behind Queens mall bomb hoax surrenders to police

Baltimore Police detective charged with assaulting a grocery store shopper who refused to wear a mask

Portland's New Year's Eve riots cost city tens of thousands dollars in damage

---

Protests/Riots Watch

500 Wisconsin National Guard Deployed Ahead of Charging Decision
in Jacob Blake Case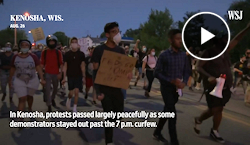 A Kenosha police officer shot the Black man multiple times in the back in August, sparking unrest in the city.

Wisconsin Gov. Tony Evers authorized deployment of the state National Guard ahead of an expected decision on whether to charge a Kenosha police officer in the shooting of Jacob Blake.

The Kenosha County district attorney told the city's mayor that he expects to announce his charging decision in the Blake case in the first two weeks of January, according to a common council agenda item seeking to declare a state of emergency in the city. wsj.com

Kenosha shooting victims seek $20 million in damages from city, police

300+ National Guard activated for D.C. protests Wednesday,
with more restraints than in June, officials say
The District has mobilized the National Guard and will have every city police officer on duty Tuesday and Wednesday to handle protests of the November presidential election, which Mayor Muriel E. Bowser said may include people looking to instigate violence. Bowser has asked D.C. residents to stay away from downtown Washington on both days while members of far-right groups, including the Proud Boys, amass to falsely claim President Trump was reelected.

Trump has said he might appear at Wednesday's demonstration at the Ellipse, just outside the White House, which is timed to coincide with Congress's vote to certify the election results - a formality that this year will be a fraught and divisive process. The National Park Service on Monday night updated the crowd estimate on the permit for that event to 30,000 people, up from 5,000.

Bowser said that the National Guard members, who will not carry guns, will help enforce street closures and otherwise assist with crowd management so that D.C.'s police department can focus on law enforcement, including arresting anyone who is unlawfully armed. washingtonpost.com

D.C. Businesses Board Up in Preparation for Wednesday's Protests

D.C. Police Arrest Leader Of The Proud Boys Ahead Of Far-Right Protests

---

COVID Update
US: Over 21.3M Cases - 362K Dead - 12.7M Recovered
Worldwide: Over 86M Cases - 1.8M Dead - 61M Recovered

Private Industry Security Guard Deaths: 252 Law Enforcement Officer Deaths: 186
*Red indicates change in total deaths


COVID Latest Updates
● The U.S. reported more than 180,000 new cases.
● Hospitalizations in the U.S. rose to 128,210.
● California's governor said logistical hiccups in vaccine distribution meant the majority of doses sent to the state hadn't been administered.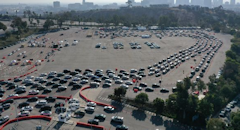 The U.S. reported fewer new Covid-19 infections than a day earlier, as hospitalizations again hit a record high.

The nation logged more than 180,000 newly reported cases for Monday, according to data compiled by Johns Hopkins University, down from 210,479 a day earlier. The number of newly reported cases tends to be lower at the beginning of the week, as fewer people are tested over the weekend, but a gap in some states' reporting on New Year's Day led to a backlog in cases that has skewed national numbers in recent days. wsj.com

Warp Speed Worked - The States Are Lagging
Covid-19 Vaccine's Slow Rollout Could Portend More Problems
Far fewer people have gotten shots than expected due to disorganization and conflicting priorities among states, counties and hospitals.

Of the more than 12 million doses of vaccines from Moderna Inc. and Pfizer Inc. with BioNTech SE that have been shipped, only 2.8 million have been administered, according to federal figures.

The reported shortfall is due in part to a lag in reporting data using new tools, government officials and health experts said. But as the federal government has left it to states to determine what to do with the vaccines it ships to them, and with some states pushing decision-making to local health departments and hospitals, the process has gone far from smoothly. wsj.com


Retail Stores Becoming 'Mortal Threat' in LA

New Outbreaks at Retail Establishments & Essential Businesses
From Costco and Target to TV sets, L.A. workplaces hit with COVID outbreaks
With Los Angeles County now a leading hot spot of America's coronavirus crisis, the statistics are hard to process. A person is dying every 10 minutes. And Mayor Eric Garcetti noted Sunday that a person was getting infected every six seconds.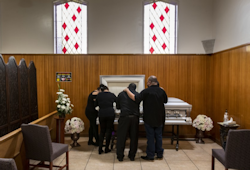 But one thing about the pandemic has not changed during the darkest phase: those who suffer most. For those with the means to stay home and the ability and determination to avoid gatherings, COVID-19 has remained a relatively low risk. For people living in crowded conditions and who must work, it's become an even more mortal threat.

Workplaces remain an area of growing concern amid new outbreaks at retail establishments as well as other businesses deemed essential. The massive increase in cases increases the chances of workplace transmission.

There are seven Costco warehouses with clusters of confirmed cases of at least 15 infected staffers, with a Culver City location reporting 71 staffers having tested positive for the virus, one in Van Nuys with 50 and another in Woodland Hills with 42. Other affected stores are in Lancaster, Monterey Park, Santa Clarita and the business warehouse in Burbank, according to data released by the L.A. County Department of Public Health.

There are eight Home Depots in L.A. County with active outbreaks, including in Alhambra, Cypress Park, Downey, South L.A., North Hollywood, Panorama City, Van Nuys and Signal Hill, near Long Beach. Ten outbreaks at Target locations in L.A. County have been reported recently, with 217 staff members infected.

More stores and restaurants impacted - Continue reading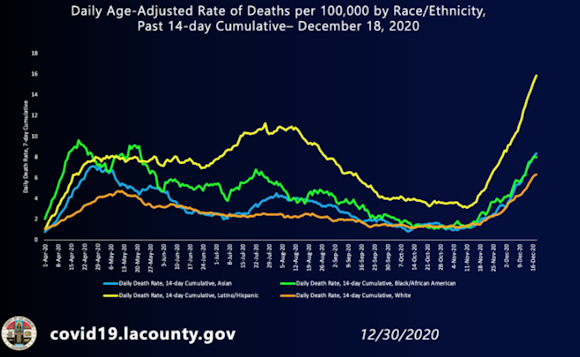 Superspreader Event at Costco
145 employees infected in COVID outbreak at Yakima Co., WA., Costco store
YAKIMA, Wash. - A coronavirus outbreak at a Costco store in Yakima County has infected 145 employees, and health officials say the rapid increase in cases at the store is similar to a "superspreader event" in which multiple people are infected at the same time.

All 145 employees that have tested positive are in isolation or quarantine, but the store itself remains open, officials said. The store employs a total of 383 people.

Yakima County public health officials say the number of COVID-19 cases at the store shot up quickly, from 68 on Thursday to 145 by Monday. And officials said the number of infections could go even higher. komonews.com

New Strain Found at Retailer in NY
Highly Contagious Covid-19 Strain Has Been Found in New York State,
Gov. Cuomo Says

Case involves man associated with N. Fox Jewelers, a business where others have tested positive for the coronavirus, state authorities said.

The new variant, which is known to spread 70% faster than earlier versions of the virus, was first detected in the U.S. in a man in Colorado, health officials said last week.

The identification of the new strain in New York came as Covid-19 hospitalizations and positivity rates continue to climb around the state, mostly in areas north of the Hudson Valley. Current numbers are the highest hospitalization figures since May 7, state data show. Calculated on a seven-day average, 71% of the state's available hospital beds are occupied. wsj.com

UK Imposes Strict Lockdown as New Covid Strain Spreads
Non-essential retailers to shut across England, national lockdown re-implemented
Non-essential retailers have been forced to shut their stores across England following the announcement of a third national lockdown to curb the spread of Covid-19. England, as well as Scotland, will both re-enter national lockdowns this week with people told to stay at home unless for crucial reasons - reflecting the first lockdown in March 2020.

All non-essential retail across both nations will now close temporarily in a further blow to the retail sector. England's lockdown will be in place until at least mid-February, while the Scottish government will review the measures at the end of this month. Wales and Northern Ireland are already in the middle of their own respective national lockdowns.

Prime Minister Boris Johnson said on Monday night that England's lockdown was as a result of the rapidly spreading new strain of Covid, which is between 50 percent and 70 percent more contagious.

Tier 4 restrictions, which had been implemented in most regions including London, Greater Manchester and Birmingham before the New Year, meant much of non-essential retail was already closed prior to the new lockdown measures. retailgazette.co.uk
Texas Sets record Patient Levels 8th Time in 9 Days
Monday's total of 12,961 hospitalizations statewide marked the eighth time in nine days the state set a record, continuing a trend of increasing hospitalizations that began in late September. dallasnews.com

Bright Spot?
Minnesota to Loosen Restrictions
Gov. Tim Walz is planning to announce Wednesday that he will loosen restrictions on bars and restaurants in Minnesota, which emerged from the holidays with hopeful signs of declining COVID-19 hospitalizations and rising vaccinations.

Walz's decision comes amid a substantial decline in the number of COVID-19 patients hospitalized in Minnesota - from 1,864 patients on Nov. 29 to 810 on Jan. 3. The positivity rate of diagnostic testing also dropped from 15.5% in the seven days ending Nov. 10 to 4.7% on Dec. 24 - the first time since Sept. 17 that the key measure of pandemic activity had dropped below the state caution threshold of 5%. startribune.com

Fed's Not Protecting Investigators?
How Are You Protecting Your Team

Effects of COVID-19 on ATF, DEA, FBI, USAO, & USMS Investigative Operations
DOJ Inspector General Survey: Results in Brief



The overall results of this survey indicate that respondents believe that federal law enforcement operations have been affected by COVID-19, with nearly two-thirds of all respondents noting that COVID-19 has affected their ability to work their cases. Most respondents reported concerns in the areas of: (1) state and local law enforcement agencies' ability to participate on federal task forces, (2) the use of screening procedures for federal agents, and (3) a lack of confidence in testing symptomatic detainees. The survey results were mixed on federal law enforcement's use of masks.

The survey also showed that most respondents agreed that their agency had provided guidance on reporting procedures to use if they began to experience symptoms consistent with a possible COVID-19 infection and adjusted protocols for certain investigative actions. However, 57 percent of respondents reported that COVID-19 screening procedures had not been implemented for federal agents at their agencies. In addition, while most respondents agreed that their agency had supplied adequate personal protective equipment (PPE) and training on its proper use, nearly a quarter of respondents disagreed or strongly disagreed with that statement. experience.arcgis.com
NRF chief economist says latest stimulus will help continue recovery from pandemic

New lockdown measures close all 38 Apple Stores in the UK

How Well Do KN95 Masks Protect You from Coronavirus?

A more contagious coronavirus strain has been identified in 4 states and 33 countries

British Retail Consortium Responds to PM's Lockdown Announcement

Apple closing all UK retail locations amid new COVID-19 lockdown

---

Security Vendor $1.1M Employee Theft
Former Employee Accused of Stealing $1.1 Million From Fire Alarm Company


Sophia Diakomihalis was arrested last Monday after being accused of stealing $1.1 million from Firetronics, a fire alarm company based in Seacaucus, New Jersey. NJ.com reports that the woman worked at the company as an office manager for eight years and was arrested following a months-long investigation into the alleged theft. Diakomihalis was charged with three counts of second degree theft and one count of criminal attempt.

In August, a representative of the company reported to police that large sums of money had been electronically withdrawn from an account. Police subsequently learned that $1.1 million was stolen from the account and identified Diakomihalis as the person responsible, Police Chief Dennis Miller says. Miller adds that authorities along with the help of the Trial Investigations Unit from the Brooklyn District Attorney's Office searched Diakomihalis' home and seized additional evidence related to the crime. securitysales.com

Here are some of the biggest new laws that went into effect Jan. 1
Criminal justice reform
Following George Floyd's death at the hands of police officers, elected officials across the country pushed ahead with bills designed to curb racial profiling, reduce violent conflicts between officers and civilians, and improve transparency among police precincts.

A new law in California bans police officers from wearing uniforms that have camouflage or otherwise resemble military uniforms.

Some states have implemented laws that reduce punishments for nonviolent offenses and provide alternatives to prison.

All uniformed officers in Connecticut are now required to wear their badges in a prominent place. The state's officers must also undergo a mental health screening once every five years.

In Portland, private businesses are now banned from using facial recognition technology "in places of public accommodation."

Four states -- Montana, New Jersey, Arizona and South Dakota -- are slated to introduce legalized recreational marijuana for adults this year, following ballot measures approved in November. abcnews.go.com

Fatal occupational injuries rise over previous year
According to the U.S. Bureau of Labor Statistics, there were 5,333 fatal work injuries recorded in the United States in 2019, a 2% increase from the 5,250 in 2018. The statistics show fatal work injury rate was 3.5 fatalities per 100,000 full-time equivalent (FTE) workers, which was the rate reported in 2018. This data is from the Census of Fatal Occupational Injuries (CFOI).

There were several other key highs in terms of demographics:

● A worker died every 99 minutes from a work-related injury in 2019.
● Fatalities among workers age 55 and over increased 8% from 1,863 in 2018 to 2,005 in 2019, which is the largest number ever recorded for this age group.
● Hispanic or Latino worker fatalities were up 13% to 1,088 in 2019-a series high since 1992.
● Workplace deaths due to suicides (307) and unintentional overdoses (313) increased slightly in 2019.
● Driver/sales workers and truck drivers incurred 1,005 fatal occupational injuries, the highest since this series began in 2003.
● Nearly 1 out of every 5 fatally injured workers was employed as a driver/sales worker or truck driver.
● Fatal occupational injuries among law enforcement workers fell 24% between 2018 and 2019 (from 127 to 97).

For more information and statistics, click here.

Digital Currency Expands Retail Footprint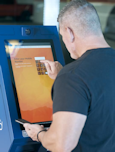 Digital currency could play a bigger role in the retail tech world in 2021, and the latest evidence of that comes from Coin Cloud, a digital currency machine (DCM) provider.

It announced that it has installed its 1,250th kiosk. This milestone for Coin Cloud coincides with widespread digital currency adoption, the company said.

These machines empower users to buy and sell bitcoin and numerous other digital currencies with cash at any Coin Cloud location. Currently, 61% of two-way DCMs in the U.S. are owned and operated by Coin Cloud. Coin Cloud's integration of DCMs with digital wallets are becoming the cash machines of the 21st century." progressivegrocer.com

Fire Extinguisher Manufacturer to Pay $12M Penalty for Delay & Misrepresentations in Reporting Product Defects
The complaint alleged that Kidde violated the Consumer Product Safety Act by significantly underreporting prior to the first recall the scope and nature of the defect and risk, and the number of products and models affected. According to the complaint, Kidde also failed to immediately report to the CPSC information concerning nozzles detaching from fire extinguishers. The complaint further alleged that Kidde made misrepresentations to the CPSC and misused a registered safety certification mark. justice.gov

Aurora, IL: Demonstrators Say C-Store's Mask Removal Policy is Racial Profiling, Manager Says it's to Help ID Customers Purchasing Alcohol
To buy certain products, the mask has to come down to identify the customer - that's the rule for some customers at a local convenience store. On Monday, protesters said it is racist. But CBS 2's Jermont Terry talked with the owner, who said the rules are applied to everyone. Watch the video here: cbslocal.com

1 of every 7 chain stores in NYC closed in 2020
Chains shuttered 520 locations in Manhattan alone
REAL ID law quietly passes with a possible win for government watchdogs

Infighting & Egos Almost Destroyed Penney's Coming Out of Bankruptcy

---

Senior LP & AP Jobs Market
Vice President job posted for Mobilelink in Houston, TX


The Vice President oversees the day-to-day operations to support the growth and add to the bottom line of Mobilelink. They will specifically oversee all aspects of Human Resources, Real Estate, Asset Protection, Store Operations, Training and Sales. -Oversee the Asset Protection team and direct all of the asset protection related functions for the corporate office and retail locations. This includes minimizing shrink, reducing loss and maximizing security and safety. indeed.com

Director, Physical Security job posted for Netflix in Los Angeles, CA


The Director, Physical Security will lead and build a high impact security operations team focused on protecting Netflix personnel and facilities worldwide. As part of the Corporate Real Estate, Workplace, Safety & Security (CREWS) team, you will own the strategy, development and deployment of a comprehensive physical security operations program for our owned & leased facilities, including offices & studios. This Director, Physical Security role will be based in Hollywood, CA and reports to Netflix's Head of CREWS. linkedin.com

---

Featured Job Spotlights






Loss Prevention Auditor and Fraud Detection Analyst
Raleigh, NC - posted Dec. 14
As a Loss Prevention Auditor and Fraud Detection Analyst for Staples, you will conduct LP operational field audits remote, virtual and in person, within a base of 60 retail stores to ensure compliance to operational standards to drive operational excellence and preserve profitability...






Leader, Asset & Profit Protection
San Fran/Chicago/NY/West Palm Beach - posted Dec. 14
As the leader of the Data/Analytics & Investigations strategy, you should have strong analytical/investigation skills, the drive to innovate, and the ability to build strong partnerships to lead through the influence of others. They will be personable, open to learning, collaborating with others...






District Asset Protection Manager
Seattle, WA - posted Dec. 11
As the District Asset Protection Manager you will lead administration of Asset Protection programs and training for an assigned district in order to drive sales, profits, and a customer service culture...






Regional Manager LP, Audit & Firearms Compliance
IL, WI, MN, IA, ND, SD, NE, OK, MO & KS - posted Dec. 9
The Regional Loss Prevention Manager is responsible for the control and reduction of shrinkage at the stores in their Territory. Investigate and resolves all matters that jeopardize or cause a loss to the company's assets...






Customer Success Specialists
Multiple Locations - posted Oct. 9
The role of the Customer Success Specialist is to engage, empower, and excite our community. As a Customer Success Specialist, your primary responsibility is to ensure both retailers and law enforcement, who make up our community, have great experiences and achieve real crime reduction outcomes from using our platform. Apply Here






Sales Representatives
NuTech National - posted Oct. 13
NuTech National, an established and rapidly growing 40+ year electronic security company is expanding our National Sales Team. Seeking motivated, driven and successful sales reps to expand our national retail and governmental vertical markets. Top pay, benefits and signing bonus available. Please apply to melissa@nutechnational.com

Featured Jobs

To apply to any of today's Featured Jobs, Click Here