'Retail terrorism' is here to stay, says terror expert
A terror expert has warned that it is much more difficult to detect "retail terrorism" and that every place where people live and work becomes a target. According to News.com.au, former United States official and president of the Consul on Foreign Relations, Dr Richard Haass, told CNN, "the single most important lesson" to take from theParis siege is "that this is not an exception". Haass' comments come amid a fresh attack on a Jewish grocer in eastern Paris where Amedy Coulibay held and killed four hostages. The siege at the Paris kosher deli ended after the hostage-taker was killed in the raid. Haass suggested that sieges like these could be the new normal. He said that this was retail terrorism and that roughly a half dozen incidents in the US, Canada, Australia and France had been witnessed, as opposed to something as dramatic as September 11. Earlier, a similar siege was reported in Sydney last month where an Iranian gunman stormed a café and took dozens of people hostage before he was shot dead. dnaindia.com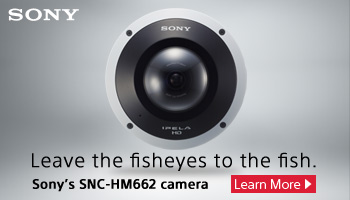 Rising Default Risk: Retail Crunch Is On The probable number of defaults has risen a full percentage point in Western Europe and North America. And you thought the cutthroat competition among retailers couldn't get any tougher. It turns out that competition has indeed increased in the past year -- such that one company is predicting that the probable number of defaults among "unrated" companies -- those that don't issue bonds -- has risen a full percentage point, to 3%, in North America and Western Europe. S&P Capital IQ, in its latest edition of Credit Market Pulse, says that in coming months more than 50 retailers in both North America and Europe are at high risk of a default, which it defines as anything from a delayed payment of bills to an outright liquidation. Most facing such an event are in North America. North America's stronger economy "can't compensate for the higher competition in that retail market, which leads to aggressive price cuts and promotions," says Marcel Heinrichs, director, marketing development, Americas, for S&P Capital IQ. barrons.com

Here's A List Of All The Macy's Stores That Are Closing In 2015
Macy's announced on Thursday that it's closing 14 stores as part of a restructuring plan to boost online sales. The 14 closures will affect less than 2 percent of the chain's 790 stores, but will eliminate more than 1,300 jobs. Macy's said the stores will close in early spring, and final clearance sales will begin on January 12. Here's a list of the stores that are closing, along with the number of jobs being lost at each location:

Metro Center, Phoenix, AZ (88 associates)
Cupertino Square Mall, Cupertino, CA (111 associates)
Promenade (main store), Woodland Hills, CA (112 associates)
Promenade (furniture gallery), Woodland Hills, CA (19 associates)
Gulf View Square, Port Richey, FL (78 associates)
Northland Center, Southfield, MI (170 associates)
Wendover, Greensboro, NC (83 associates)
Ledgewood Mall, Ledgewood, NJ (79 associates)
ShoppingTown Mall, DeWitt, NY (94 associates)
Rotterdam Square, Schenectady, NY (98 associates)
Kingsdale Shopping Center, Columbus, OH (115 associates)
Richmond Town Square, Richmond Heights, OH (105 associates)
Upper Valley Mall, Springfield, OH (79 associates)
Southland Mall, Memphis, TN (112 associates).
Macy's will also open three new stores:

Plaza Del Caribe, Ponce, PR (approximately 275 associates)
Ka Makana Ali'i, Kapolei, HI (approximately 180 associates)
Mall at Miami Worldcenter, Miami, FL (approximately 150 associates) huffingtonpost.com
Toys 'R' Us Holiday Sales Fall Again as Retail Industry Grows
Toys "R" Us Inc., the closely held retailer that canceled its initial public offering in 2013, posted a decline in holiday sales for at least the third year in a row. Same-store sales for the nine weeks through Jan. 4 fell 2.7 percent as the chain used fewer promotions to protect profitability, the Wayne, New Jersey-based company said today in a statement. Revenue by that measure declined 5 percent in the U.S., where it generates about 60 percent of its sales. bloomberg.com

Menards cited by OSHA following employee death
Menards in Eau Claire faces a federal citation for failing to report the death of one its employees. It happened over the summer in June. Gary Henkey, 73, had been with the company for nearly 17 years. According to the home improvement store, he was working at its distribution center on Menard Drive when he was seen lying on the floor, struggling to get up. A department manager called for help. Henkey was taken to the hospital, where he died. The citation, issued by OSHA, carries a $5,500 penalty. weau.com

Pet Supplies Plus Signs Steady Stream of New Franchise Deals with Eager Entrepreneurs Capitalizing on the burgeoning opportunity is Pet Supplies Plus, the largest pet retail franchise in the country. In 2014, the 26-year-old pet retailer with more than 300 stores in 24 states opened a total of 10 franchise and 20 corporate stores. This adds up to 10 percent total growth of the company and marks the entry into two new states. Through deals inked with 17 new franchisees in 2014, Pet Supplies Plus plans to carry this momentum throughout this year. The chain is on pace to open a total of 25 franchise stores next year. The retailer plans to grow its already solid presence in Atlanta, Raleigh, Tampa, Minneapolis and St. Louis, while also introducing Denver, Houston, Nashville and Memphis to its friendly neighborhood pet store feel. fortmilltimes.com

Body Central closes all stores, fires all employees
Body Central Inc., which announced early this month that it was $18 million in debt and exploring strategic alternatives, has shuttered all 265 of its stores and fired 2,500 employees. "The company wanted to reorganize as a smaller chain, but it was unable to raise the financing necessary," said Gardner Davis, a lawyer who represents the retailer. "This is a tragic development. The company's 2,500 loyal, hardworking employees are going to lose their jobs immediately." retailingtoday.com


Bauer Hockey plans first Minneapolis 'retail experience' store, plans for 6 to 8 stores in US and Canada Twin Cities hockey players could have one more option for gear starting this fall. Bauer Hockey plans to open its first "retail experience" store in Minneapolis. The company isn't specific about the location yet, but has taken to Twitter to tout a very player-friendly shopping experience. Bauer Hockey tweeted, "Every BAUER retail Experience location will have indoor ice available so you 'Try Before You Buy.'" "We've been elevating player performance at every level of the game since 1927," said Bauer Hockey executive vice president Rich Wuerthele, "and today we're excited to take this innovation to new heights by giving consumers an in-store BAUER experience that they've never seen before in this industry." The company announced that it will open its first Own the Moment store in the Boston suburb of Burlington, Mass., in late summer. Bauer plans to open another six to eight retail experience stores in key hockey markets over the next several years in the United States and Canada. startribune.com

Report: Stronger economy boosts increase in store construction/renovations
A.R.E. (the Association for Retail Environments) is predicting a 10% increase in spending on North American retail store construction and renovations in 2015. The forecast, based on a survey of A.R.E.'s nearly 750 member companies and input from the industry association's economic advisors, represents the sixth consecutive year of industry growth. Executives of A.R.E. member companies, including retail design firms, store fixture providers, visual merchandising, and other retail environments companies, participate in the biannual survey. "2014 comes to a close with reasonable growth of 7.2% over 2013," said A.R.E. executive director Todd Dittman. "Although healthy, that number represents a paring back of our members' expectations in our spring survey, when they predicted a 9.8% increase for the year." chainstoreage.com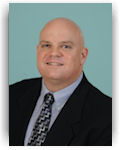 Asset Protection for Food Retail in 2015


By: Rhett Asher, Vice President, Asset Protection, Data Security & Crisis Management This year, we're pleased to have FOX News National Security Analyst KT McFarland lead an engaging and informative discussion about critical issues facing the United States. A veteran of three Presidential administrations -- Nixon, Ford and Reagan -- she received the Defense Department's highest civilian award for her work in the Reagan Administration, the Distinguished Service Award. A sought-after speaker in the field of global politics and national security, she brings an expert's knowledge to the critical topics of cyber war, cyber theft, cyber blackmail, what's happening in the former Soviet Union, nuclear weapons in the Middle East and the emerging threat of China's increasing aggression on the global stage. Here's a taste of what KT McFarland will cover at the Asset Protection Conference. Read more of this blog post here. fmi.org
Dunkin' Brands added 422 net new Dunkin' Donuts and Baskin-Robbins restaurants in 2014

Family Dollar reaches out to investors as buyout vote looms

NRF urges passage of bill restoring 40-hour workweek for benefits

Obama to outline new cybersecurity measures


Last week's most popular news article --

J.C. Penney Closing 40 Stores in April - Cutting 2,250 jobs
J.C. Penney Co. Inc. has completed its annual store review and will close 40 stores on or about April 4. A spokeswoman for the company said about 2,250 store associates will get pink slips as a result. The retailer typically does a review of its stores annually to decide which sites to keep and which ones to shutter. The spokeswoman also said there are no other store closures planned for this year. She also said there are currently no store openings planned for 2015. See the full list of store closures here. wwd.com


We're live! The D&D Daily's "Live in NYC" broadcast is underway - Join the fun on U-Stream - See the LP industry LIVE!
Live from Maloney & Porcelli in downtown NYC, the D&D Daily and the Loss Prevention News Network (LPNN) bring you the retail LP industry LIVE! See interviews with LP leaders of various retailers, academia, trade associations and solution providers. Join the fun as our two MCs take you throughout the afternoon with a jam-packed slate of informative, entertaining interviews on timely topics with valuable information. Live from New York, it's the D&D Daily!

Click here to watch.
See full schedule here.
All the News - One Place - One Source - One Time
The D&D Daily respects your time & doesn't filter retail's reality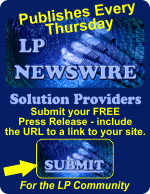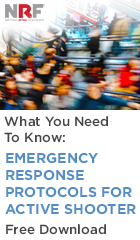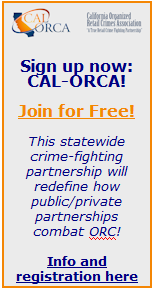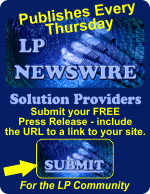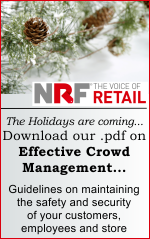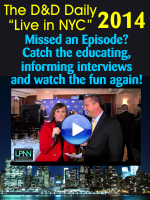 The D&D Daily
"Live in Ft. Lauderdale" at the NRF Show

Bass Security
Services


Paul Fisher, VP Sales & Marketing
Sponsored By:




LPNN Quick Take - 5



See all episodes here






Ex-Denver sheriff's official gets jail in tax software theft, as eBay's Asset Protection team assisted Law Enforcement
A former high-ranking Denver sheriff's official accused of stealing tax software by hiding it in dog food bags has been sentenced to two months in jail. The Denver Post reports that a judge Tuesday also sentenced former division chief Michael Than to work release and probation after he pleaded guilty to filing a false tax return and attempted theft. Prosecutors say Than stole more than $20,000 worth of Turbo Tax software from Target and never reported the more than $60,000 he earned reselling it on eBay and preparing others' tax returns. A grand jury indicted the 21-year department veteran in April in the thefts that spanned from 2010 to 2013. Authorities say store cameras captured the crimes.

Read more here.

For further information on PROACT, email inquiries to PROACT@eBay.com.

eBay Direct - Click Here - (notify - info - questions)



ORC Roundtable
A National Update

In this national update on ORC, hear from five of the leading experts on this growing threat to the LP industry and the latest efforts to combat it. Denny Dansak, Sr. Corp. Mgr. ORC, The Kroger Co.; Nelson Harrah, Dir. of ORC, Gap Inc.; Tony Sheppard, National Mgr., ORC Unit, CVS Caremark; Debra Lussier, Sr. Mgr., Investigations, The Home Depot; and Scott Sanford, Dir. of Investigations & Training, Barnes & Noble Inc., discuss the link between online fraud and brick-and-mortar crimes, the impact of state ORC laws, and the mounting national effort of ORC associations that are helping to bridge the gap.

---

LPNN Quick Take #17

In this LPNN Quick Take, Amber Virgillo, Ed Wolfe, VP Business Development for WG Security Products, and Mike Liberatore, Sr. Director, Administration, Asset Protection for Hudson's Bay Corp., discuss Mike's session at the NRF show. He explains the tabletop exercise they performed including the fictitious situation at a mall and how they involved the audience step-by-step. The main takeaway from the session was to have an active-shooter protocol in place.

Solution Providers, have a video or commercial you want to publish? Contact us.

Stay Tuned for our New 2015 Get LP Social Column!

---

2014 LP Team Group Selfie Review

Showcasing each team in order!
Be on the lookout for our new Get LP Social 2015.

Your Team - Your Pride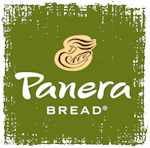 Panera Bread Loss Prevention Team
at the RLPSA Conference


"Our goal is to protect our associates, our customers, and the company's assets to help maintain the profitability of our Bakery-Cafes. Loss Prevention supports a cafe environment in which respect, honesty, and safety come first among associates. We provide services to support the above goal directed at assisting field operators to better focus on the company's Key Initiatives."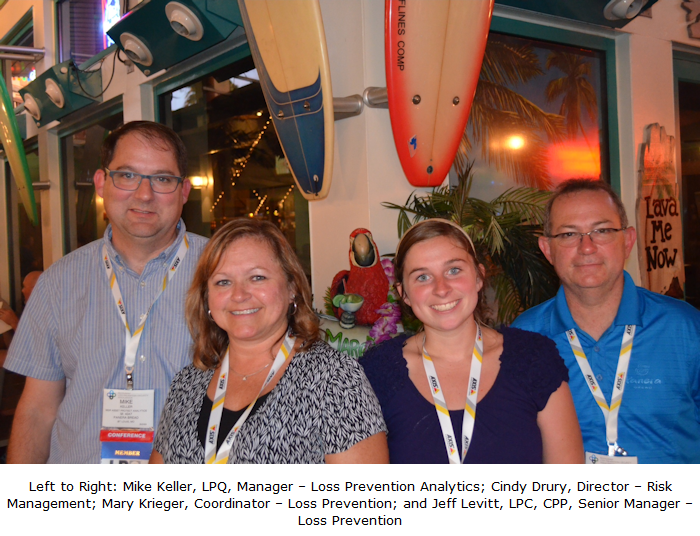 *Originally published on August 13, 2014
View all 2014 selfies here!

Three 2014 Group Selfie LP Teams to win Pizza Parties!
Drawing at our Live in NYC at the NRF Big Show, January 12th.
Make sure you're watching!



Overstock banks on Bitcoin; will other retailers follow?
As uncertainty continues to swirl around Bitcoin and its role in the future of payments, Overstock.com is rushing full-speed ahead in embracing the digital currency. The online retailer has installed a Bitcoin ATM at its corporate headquarters in Salt Lake City. "Moving cryptocurrencies out of the realm of geeks and into the realm of the rest of us requires making changes at all levels of the financial ecosystem," said Overstock.com CEO Patrick M. Byrne. "An important part of this effort is making digital money ATM accessible." Overstock.com began accepting Bitcoin as a purchase payment option on Jan. 9, 2014.
In the year since the move, customers have made $3 million in Bitcoin purchases onsite. Other adopters have followed suit. retailingtoday.com

Study: Video boosts e-commerce performance
Video's ability to engage shoppers, and increase conversion rate and revenue, makes it a valuable e-commerce tool. According to a study of 26 retail clients during second quarter 2014 from video commerce solutions provider Liveclicker, the average order value (AOV) for customers that watch video on a product page is at least 50% higher than a site's overall AOV for 57% of retailers. There was no negative effect for the other 43%. For those respondents that had video on most (50%-75%) of their product pages, the AOV was near $300, while those that had few videos on product pages (0-25%) realized an AOV of just $177.32. chainstoreage.com

Bed Bath & Beyond makes its digital future

Consumers Turn To Stores Over Online For Returns

"Fraud is not a person - it is a dynamic grouping of statistics that deviate from the norm."
Stuart B. Levine, CFI, CFCI
CEO, The Zellman Group & Zellman Fraudnet


Walmart worker charged with theft in return scheme in Ocala
Chances are you made a return this holiday season. If it was in Marion County, you might have unknowingly been helping one Walmart worker line her pocketbooks. Yezenia Degross, 19, worked in Customer Service at the Walmart on State Road 200 in Marion County up until her arrest this week. She told investigators how her scheme worked. According to the Marion County Sheriff's Office report, she said beginning in late November she was making returns for customers and keeping their receipts. After customers were gone, she'd pull out those receipts and ring up some additional returns, keeping the cash herself. But it turns out the cameras were watching, and deputies say she pocketed more than $5,500. mynews13.com

Best Buy shoplifting suspect charged with theft over $1k in Clarence, NY
Loss prevention officials at Best Buy noticed a woman acting suspiciously, and when they tipped off police, it led to an arrest. New York State Troopers say they got a call from the store in Clarence reporting a woman who made off with three Samsung tablets and two Beats headphones. Troopers eventually started looking into it, and almost a month later they caught up with Chaniece N. Jackson, 30, a Buffalo native who they say evidence was against. They eventually brought her in and charged her with fourth degree grand larceny, a class E felony. wivb.com


CVS in Cape May Court House, NJ hit for $1,000 in beauty product; 1 of 3 arrested An Atlantic City woman has been charged with shoplifting and conspiracy, and Middle Township police have asked the public's help in locating two men believed to be her accomplices. Police Capt. John Edwards said Clarice Bethel, 31, entered the CVS in Cape May Court House with two men at 7:30 p.m., Wednesday, Jan. 7. The men fled with about $1,000 in assorted beauty products, police said. "The three entered the CVS, and the female goes to distract the manager while the other two are filling bags," Edwards said. "The men brought the bags into the store under their jackets." shorenewstoday.com

4 charged with passing counterfeit bills at Frazer mall
Frazer police Chief Terry Kuhns said an investigation revealed that the suspects, all of whom are believed to have lived together in the Bronx, spent more than $2,000 worth of bogus cash at upward of 20 stores in the Pittsburgh Mills shopping complex and other areas. Kuhns said the suspects had been in the area using the counterfeit money for two or three days. Police allege that Aguero would supply fake $100 bills to the other three, who would use the bills to buy inexpensive items and collect the real change. Police learned about the scheme around 1 p.m. Saturday when they were contacted by a retail store employee in the Pittsburgh Mills mall who believed to be in possession of a counterfeit $100 bill. Police determined the bill was fake through black light testing and began searching for the suspects based on several retailers' descriptions. Frazer police found the four trying to leave the mall parking lot in a black Dodge Charger about an hour later and pulled the car over. In it, police say, they found merchandise from several of the stores that had reported receiving counterfeit bills and close to $1,000 worth of the fake cash on the occupants themselves. triblive.com

Baby Formula theft in Menlo Park, CA; 3 Arrested
Three people allegedly stole a large amount of baby formula from a store on the 300 block of Sharon Park Drive in Menlo Park on Friday around 12:40 p.m., police said. insidebayarea.com

Do you have an ORC case to share? Publishing it educates the LP & retail community,
which might fuel even more jobs and funding. Share your ORC news and help the industry grow!

Former Jersey City Police Officer Sentenced to Three Years in Prison for Cigarette Cargo Theft and Extortion A former Jersey City police officer was sentenced today to 36 months in prison for his role in stealing more than half a million cigarettes from a trailer and extorting $20,000 from a drug courier who turned out to be an undercover FBI agent, U.S. Attorney Paul J. Fishman announced. Mario Rodriguez, 40, of Jersey City, New Jersey, previously pleaded guilty before U.S. District Judge Anne E. Thompson to an information charging him with one count of cargo theft and one count of conspiracy to commit Hobbs Act extortion under color of official right. Judge Thompson imposed the sentence today in Trenton federal court. On July 3, 2013, Rodriguez and an individual working for the FBI as a confidential informant (CI) drove to a warehouse in Secaucus, New Jersey, to break into a trailer, steal cigarettes and sell the stolen goods to the CI's associate. Law enforcement agents had previously parked the trailer at the warehouse and established surveillance of the area. After using bolt-cutters to cut the lock off of the trailer, Rodriguez and the CI loaded 50 cases containing approximately 600,000 cigarettes and six televisions from the trailer into their vehicle. As they drove the stolen items to a parking lot in Staten Island, New York, Rodriguez made several phone calls seeking buyers for the TVs. The pair met the CI's associate - actually an undercover officer - in the parking lot to get the $5,000 payment for the cigarettes. Rodriguez kept $3,000 of the cash and three of the TVs. In addition to the prison term, Judge Thompson sentenced Rodriguez to serve three years of supervised release and ordered him to pay a $2,000 fine. fbi.gov

Fred Meyer felony theft case in Anchorage, AL gets tossed on 'market value' and available coupons The Alaska Court of Appeals has thrown out a Soldotna man's felony theft conviction after the judge presiding over his trial failed to acknowledge coupons available for the stolen merchandise would have dropped its retail price below the threshold for a felony. In an opinion released Friday, the three-judge panel said the Kenai judge handling the theft case made a mistake by not instructing the jury on the definition of "market value" in regards to the stolen merchandise. Henson had taken a total of $510.46 in fishing gear and motor oil, the opinion says. The minimum for second-degree theft, a felony, is $500, and anything less is considered a misdemeanor. The opinion says that during his trial, Henson's lawyer "actively disputed" the value of the stolen items, claiming it was less than $500 despite the sticker price. "To support this claim, Henson (through his lawyer) elicited testimony that anybody who had a Fred Meyer 'rewards card,' including Henson, was eligible for a special coupon and could have purchased the items at a discounted price for less than $500," the opinion says. "He also elicited testimony that comparable items might be available for less at other stores in the area or online." The judge declined Henson's lawyer's request to define "market value" for the jury unless the jurors asked for guidance on the issue, which they never did. newsminer.com


Albertson's Former Employee in Las Vegas accused of robbing his own store He could've been known for sharing his name with a famous comedian. But now police have accused Arsenio "Chicago" Hall of two robberies at the Las Vegas Valley grocery store where he used to work. He had been fired, a police report said, for asking "a lot of strange questions" about where the supermarket keeps its cash. Hall, 22, and Terrance Ernst, 23, were arrested shortly after the second armed robbery in December at the Albertsons at 4850 W. Craig Road, near the intersection at North Decatur Boulevard. The first robbery happened Dec. 21, police said. Two men wearing masks entered the store and took cash from a register. At least one of them had a gun. Next the pair walked up to a clerk, put a gun to her head and forced her into the store's "safe room," where money is kept, according to an arrest report. Two armed men returned to the same store and forced themselves in at closing time Dec. 29, police said. The men grabbed the guard at an entrance and took him to the safe room where they forced him and the manager on the floor at gunpoint. reviewjournal.com

Arkansas State Police investigating death of pharmacy robbery suspect
Authorities are investigating the fatal shooting of a robbery suspect who they say died after a struggle with a Union County sheriff's deputy. The Union County Sheriff says a deputy arrived at a pharmacy in Strong after an alarm triggered early Thursday morning. He says the deputy, whose name was not released, found 36-year-old Artago Damon Howard of Monroe, Louisiana, inside. The sheriff says the deputy and Howard struggled briefly, and the deputy's weapon discharged. Authorities say Howard fled the store, but the deputy caught him outside. Once the deputy realized Howard had been shot, authorities say the deputy requested an ambulance. The suspect died outside the pharmacy a short time later. mysanantonio.com

Owner Dies, Three Wounded After Botched Robbery at Kansas Gun Shop
A gun shop owner died from gunshot wounds Friday after a botched robbery that left three suspects wounded, police said. Shawnee police said in a news release that John Bieker, 44, died after the shooting at the Shawnee store called She's a Pistol, which caters to female gun owners. Police said gunfire erupted after four men tried to rob Bieker and his wife, Rebecca. Authorities said John Bieker and two of the suspects had been taken from the store in critical condition. Rebecca Bieker wasn't shot but sustained minor injuries. theblaze.com

Man sought in theft of jewelry worth $29,000 in Bolivia, NC
The Brunswick County Sheriff's Office is looking for a man in connection with the theft of jewelry in early December, according to a news release. Douglas Wilson Branton, 30, is facing felony larceny charges in the Dec. 3 incident, which happened on Woody Trail. The 48 pieces of jewelry Branton is accused of stealing are worth a total of $29,263, according to court documents. starnewsonline.com

Thieves snag trailer full of hot tubs in Des Moines, IA
In this bitter cold weather, thieves in Des Moines are making off with some hot property. They're stealing Hot tubs. Thieves got away with 6 very large, very heavy hot tubs on one of the coldest days of the year. The high-end hot tubes are valued up to $13,000. It's an unusual case detectives are diving into... a hot tub heist during the big chill. About 2 tons of tubs were stacked on a flatbed trailer in this parking lot set to be delivered to buyers eager for a backyard spa. This is the third time hot tubs have been stolen from Water World in the last 2 years. The business is offering a $1,000 reward for an arrest and recovery of the hot tubs. kcci.com

ATM thieves crash stolen pickup into 7-Eleven in northeast Dallas
Masked men drove a pickup through the front window of a 7-Eleven early Monday and made off with the cash machine inside. Dallas police said the burglary happened about 4:30 a.m. at the convenience store in the 5700 block of Skillman Street. Three men crashed the stolen pickup through the window and quickly loaded up the ATM. They fled in 30 seconds flat, the shaken-up clerk told police. Police later found the pickup and emptied ATM abandoned a few blocks away in the 6400 block of Fisher Road. Police did not say how much cash was stolen. dallasnews.com


University of South Dakota athletes ran tax-refund fraud scheme, netted $400K He wore a hoodie and a stocking cap as he made multiple trips to an ATM on a warm day in April 2012, cutting a suspicious enough figure that a concerned citizen tipped off police in the college town. Using surveillance video, they discovered a cornerback for the University of South Dakota's football team was using a preloaded debit card that had been issued for a tax refund. The card, however, did not belong to Alphonso "Rico" Valdez. A scheme to defraud the IRS of $1.1 million began to unravel. After a months-long investigation, authorities busted up the fraud ring, which netted about $400,000 over nearly a year. Six people involved in the complicated scheme were USD football players at the time, and another had once been on the track and field team and impeached as USD's student government president over allegations of misused funds. But for the hundreds of thousands of dollars the group collected, the school's athletic officials were never suspicious of any extracurricular activity. All 11 involved have pleaded guilty to federal fraud charges in Sioux Falls. Valdez, the 23-year-old ringleader, and a co-conspirator are to be sentenced Monday. Those already sentenced received prison times ranging from 2 years to more than 5 years and all but three were ordered to pay $422,000 in joint restitution. yahoo.com

Kay Jewelers in the Citadel Mall, Charleston, SC hit gold chain Grab and Run; 2 chains total value of over $4,000
---
● Boost Mobile - Riverside, CA - Armed Robbery
● Casey's General - Fargo, ND - Armed Robbery -suspects arrested
● Cash Store - Boise, ID - Armed Robbery
● Coastal Collectibles and Jewelry - Beaufort, SC - Armed Robbery
● CVS - Upper Chichester, PA - Robbery
● Dollar General - Midland, TX - Armed Robbery
● Dollar General - Nashville, TN - Armed Robbery
● Douglas Hardware - Racine, WI - Robbery
● Exxon - North Charleston, SC - Shooting, 1 killed
● Mac's - Vernon, BC, CN - Robbery/ Assault suspect arrested
● Melrose Athletic Supply - Los Angeles, CA - Armed Robbery
● Petco - Frederick, MD - Armed Robbery
● Piggly Wiggly - Nashville, TN - Armed Robbery
● Walgreen's - Minot, ID - Armed Robbery - suspect arrested
● 7-Eleven - Chicago, IL - Theft/ Property Damage - arrested


Checkpoint Systems Enables Retailers to Use Same RFID Label for Four Apparel Categories, Including Footwear, to Streamline Source Tagging

Certified by ARC, RFID Lab of Auburn University for Category M

NEW YORK - Jan. 12, 2015 - Checkpoint Systems, Inc. (NYSE:CKP), a leading global supplier of merchandise availability solutions for the retail industry, today announced here at NRF's Annual Convention & EXPO new RFID labels that are certified by ARC at the Auburn University RFID Lab for four apparel categories, including footwear, in order to streamline source tagging.

The new RFID labels have integrated UCODE 7 chips from NXP Semiconductors, and come with optimal read/write sensitivity for accurate counting and quicker encoding. With a wide range of apparel applications, they are ideal for retailers deploying large-scale implementations.

According to Uwe Sydon, Checkpoint's senior vice president of innovation, "Several major apparel retailers have expressed an interest in our new labels, particularly those with broad product lines that include footwear and have large-scale deployment needs. With retailers devoting more inventory space to footwear, inventory management becomes even more critical, and our new labels answer their challenges."

RFID uniquely identifies each product and attribute, providing retailers with greater inventory control and visibility, enabling them to reduce out-of-stocks, increase shelf availability and drive more sales. Additionally, using RFID tags can help retailers better manage shrink by identifying items that may have been stolen so they can be replenished, further improving inventory accuracy and shelf availability. Source tagging shifts the tag application process from a manual labor-intensive process at the store to an automated process at the point of manufacture, increasing accuracy and allowing store associates to focus on servicing shoppers rather than applying tags.

Zephyr 3, Breeze
The Zephyr 3, offered with a label size of 50x30mm, has been optimized for performance with all of Checkpoint's RFID solutions, including its RFID EAS Overhead Solution, the EVOLVE Exclusive E10 pedestal, and other Merchandise Visibility solutions. It has received certification from the Auburn University RFID Lab's ARC program for the newly created M category in North America, which includes denim, polybagged apparel, hanging apparel and footwear. This allows retailers to use the same tag across much of their merchandise, streamlining their source tagging operations. Meanwhile, Checkpoint's Breeze label offers the same capabilities and is offered in an extremely small form factor of 42x16mm to meet special requirements. "Checkpoint's latest RFID labels meet ARC's newest performance specification. Checkpoint has been very proactive in designing and validating inlays to meet retailers' and brand owners' requirements," said Justin Patton, RFID Lab Director, Auburn University. The new RFID labels can be ordered now and will be demonstrated at NRF in Checkpoint's booth #2335.

About Checkpoint Systems, Inc. (www.checkpointsystems.com)
Checkpoint Systems is a global leader in merchandise availability solutions for the retail industry, encompassing loss prevention and merchandise visibility. Checkpoint provides end-to-end solutions enabling retailers to achieve accurate real-time inventory, accelerate the replenishment cycle, prevent out-of-stocks and reduce theft, thus improving merchandise availability and the shopper's experience. Checkpoint's solutions are built upon 45 years of radio frequency technology expertise, innovative high-theft and loss-prevention solutions, market-leading RFID hardware, software, and comprehensive labeling capabilities to brand, secure and track merchandise from source to shelf. Checkpoint's customers benefit from increased sales and profits by implementing merchandise availability solutions to ensure the right merchandise is available at the right place and time when consumers are ready to buy. Listed on the NYSE (NYSE: CKP), Checkpoint operates in every major geographic market and employs more than 4700 people worldwide.
Twitter: @CheckpointSys

CONTACT:
George Cohen (for Checkpoint)
GCC, Inc.
617-325-0011
george@gccpr.com



Limited Time Only - Post Your Multi-Unit LP jobs for FREE - Learn More Here




Today's Daily Job Postings from the Net - Appearing Today Only
View our Internet Jobs Archives here

| | | | |
| --- | --- | --- | --- |
| Job Opening | Company | Location | Origination |
| AP Manager | Home Depot | Austin, TX | Home Depot |
| Regional LP Manager | Bath & Body Works | Los Angeles, CA | L brands |
| AP Manager | Sam's Club | Sugar Land, TX | Wal-Mart |
| AP Manager in Training | Walmart | Spokane, WA | Wal-Mart |
| AP Manager in Training | Walmart | Austin, TX | Wal-Mart |
| AP Manager in Training | Walmart | Monroe, LA | Wal-Mart |
| AP Manager in Training | Walmart | Lake Charles, LA | Wal-Mart |
| AP Manager in Training | Walmart | Alexandria, LA | Wal-Mart |
| LP Manager Hrly | Kmart | Savannah, GA | Sears Holdings Corp |
| LP Manager Hrly | Kmart | Reynoldsburg, OH | Sears Holdings Corp |
| LP Manager Hrly | Kmart | Philadelphia, PA | Sears Holdings Corp |
| LP Manager | Kmart | Riverhead, NY | Sears Holdings Corp |
| LP Manager Hrly | Kmart | Athens, AL | Sears Holdings Corp |
| LP Manager Hrly | Kmart | Conway, SC | Sears Holdings Corp |
| LP Manager Hrly | Sears | Louisville, KY | Sears Holdings Corp |
| AP Team Leader | Target | Rosenberg, TX | Target |
| AP Team Leader | Target | San Diego, CA | Target |
| AP Team Leader | Target | Lemont, IL | Target |
| LP Manager | Macy's | Milford, CT | Macy's |
| LP Manager | Macy's | Dulles, VA | Macy's |
| LP Manager | Macy's | Woodbridge, NJ | Macy's |
| | | | |