Consumer Returns in the Retail Industry - Study finds return fraud up 20% over last year The Retail Equation (TRE) is pleased to incorporate the results of the National Retail Federation (NRF) 2014 Return Fraud Survey into the 2014 Consumer Returns in the Retail Industry report. In an environment that shows a 20 percent increase in fraud compared to last year, retailers need a
benchmarking point. This executive summary document provides return-related information that
retailers may use to help compare and improve their business processes.

Following are some key findings from the "Return Fraud" survey:

● NRF estimates that sales, return rates, and return fraud percentages are all up; therefore, return fraud dollars increased 20.7% from 2013, to $10.8 billion.
● Return of merchandise purchased with fraudulent or stolen tender jumped 18.5% and wardrobing is up 17%.
● 25.5% of retailers require an ID on receipted returns, an increase of 107% from 2013.
Download the report here. nrf.com

Pres. Obama calls for data breach notification law, privacy bill of rights - notify customers within 30 days of a hack U.S. President Barack Obama will push Congress to pass a law requiring companies that are victims of data breaches to notify affected consumers within 30 days and a second law that gives consumers more control over their digital data, he said. Obama will call for a national data breach notification law and a Consumer Privacy Bill of Rights in ID theft and privacy initiatives in his State of the Union speech Jan. 20, he said Monday at the Federal Trade Commission. Neither of those proposals is a new one—the White House first called for a consumer privacy bill of rights in February 2012 and has backed a national breach notification law for years—but Congress has failed to pass those proposals. With a growing number of data breaches coming to light, it's important for Congress to protect Internet users from a "direct threat" by hackers, Obama said. "If we're going to be connected, then we need to be protected," Obama said. "As Americans, we shouldn't have to forfeit our basic privacy when we go online to do business." More than 45 states have their own data breach notification laws, but there's no national standard. A lack of a national standard confuses consumers and raises compliance costs for companies, Obama said. "Sometimes folks don't even find out their credit card information has been stolen until they see charges on their bill, and then it's too late," he said. The privacy bill of rights would allow consumers to decide what pieces of their personal data are collected by companies and decide how the data is used. The legislation would allow consumers to prohibit companies that collect their data for one purpose to use it for another purpose, Obama said. pcworld.com

Retailers Renew Call for Federal Data Breach Notification Law
The National Retail Federation issued the following statement today from Senior Vice President for Government Relations David French on the president's announcement on data breach notification: "We applaud the president and his administration in their continued efforts to push and enact cyber and data security policies that protect consumers while providing much-needed focus on concrete steps that can be taken now in order to protect consumers and businesses alike from cyber criminals. "The retail industry has been actively engaged in working with a number of stakeholders on solutions to a problem that is not unique to a single industry and continues to grow in size, scope and cost. The National Retail Federation has long-supported a national and preemptive data breach notification standard and law. "From mandating credit cards for federal government employees that require both a PIN and chip to advocating for a uniform federal data breach notification law, the President is moving the conversation and taking affirmative steps that will help retailers and their customers battle cyber fraud and abuse." nrf.com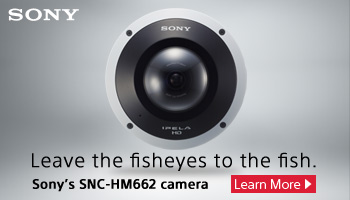 Cybersecurity Proposals Get Mixed Reviews from Business Depending who you ask, cybersecurity protections proposed Monday by President Barack Obama will either create expensive new regulatory burdens for businesses or free them from having to comply with a hodge-podge of state laws governing data breaches. Measures announced by the president include creating one national breach notification law to replace the individual laws in place in almost every state, and preventing companies from making money off student data collected by schools and corporations. The president is expected to announce corporate cybersecurity initiatives on Tuesday. Although companies may not like the limits on what they can do to make money from data collected from students, most will benefit from the proposal to put the nation under one set of data breach-notification laws, said Scott Vernick, chair of the privacy and data security practice at law firm Fox Rothschild. If it becomes law, the change would make it easier for businesses "to plan better, respond better, be more rational and not necessarily just running around trying to figure out what to do because there are 47 different state laws to comply with," said Mr. Vernick. "I think this is a pro-business move that is helpful and will rationalize the response effort." wsj.com

The 7 faces of return fraud - and how to prevent them
Many retailers will experience an increase of cash handling after the Christmas period, but not necessarily through increased sales. Unfortunately this seasonal increase in refunds can also act as cover for a seasonal rise in refund fraud, costing retailers hundreds of millions of pounds. And so it is extremely important for retailers to be extra vigilant and have the correct systems in place to deal with refunds and to be on their guard. So what can retailers do when the customer is always right, and adopting lax return policies is the only way to win customers from rivals? 1. Shoplisting is shoplifting using found receipts. Fraudsters use a discarded or stolen valid receipt as a shopping list to find items in a retail store and return them for a refund. 2. Shoplifting with a receipt. A good example of this is when the fraudster makes a purchase, leaves the shop with the item. He or she then returns to the store immediately with receipt in hand and takes another of the same item off the shelf and asks for a refund claiming that they've had a change of heart. You issue them a refund and have basically paid the fraudster for keeping your goods. 3. Renting or Wardrobing is the buying of an item specifically on a short-term basis with the intent to return. 4. Tender liquidation involves a fraudster buying a good on one form of payment such as a credit or debit card, potentially even a stolen card, and exchange once or several times to switch to in store credit, which then is sold on an online marketplace. 5. A growing number of consumers also engage in what retailers call "Price Arbitrage". This is the process of buying differently priced, similar-looking items generally at a lower price and returning the cheaper one as the expensive item. 6. Fake receipts and e-receipts. Retailers have found a significant increase in the use of both of these in store over the last year according to the NRF Return Fraud Survey 2014. Unfortunately there are websites that thieves can use to create duplicate or forge receipts, costing retailers thousands of pounds. 7. Some fraudsters may be deliberately damaging goods and then attempt to return them as defective. retailfraud.com

Another travel-related hack - Cyberthieves steal miles from American, United customers Thieves with stolen usernames and passwords have broken into customer accounts at American and United airlines and in some cases booked free trips or upgrades. The airlines say the incidents happened in late December. American began notifying affected customers by email on Monday, a spokeswoman said. Some travel websites are fighting this type of fraud by adding steps to the login process, and they warn against using the same username and password on more than one site. United Airlines spokesman Luke Punzenberger said thieves booked trips or made mileage transactions on up to three dozen accounts. United notified customers in late December, and Punzenberger said the airline would restore miles to anyone who had them stolen. American Airlines spokeswoman Martha Thomas said that about 10,000 accounts were affected and some have been frozen while the airline and customer set up new accounts, starting with customers who have at least 100,000 miles. She said the airline has learned of two cases in which somebody booked a free trip or upgrade without the account holder's knowledge. dallasnews.com

Traditional defences not stopping breaches, claims real-world FireEye study
If Sony's been having problems keeping out the bad guys, perhaps it's not the only firm in that sector that should be worried about its defences, according to a new analysis by security firm FireEye. The security firm looked at 48 entertainment and media firms running its sensors during a six-month real-world test phase between January and June 2014, finding that 91 percent were believed to have suffered some kind of breach caused by a failure in conventional defences. The notion of a 'breach' is ambiguous in this context but it was presumably one or more security events not picked up by the network's firewalls, intrusion prevention systems (IPS), gateways or anti-virus defences, later noticed by FireEye's sensors. Other sectors covering the 1,214 US firms studied were even worse, with retail, Agriculture, Auto/Transportation, Education, and Healthcare/Pharmaceutical industries suffering breaches in 100 percent of networks during the period. Legal and Federal Government/State Government recording a 95 percent figure, services 94 percent, and high-tech 97 percent. csoonline.com

NRF Foundation Awards $25,000 to Next Generation Scholarship Top Recipient
In front of hundreds of retail CEOs, students and industry insiders at its inaugural Gala, the NRF Foundation announced the 2015 top recipient of the Next Generation Scholarship. Sarah Kendzior, a senior at the University of Minnesota, accepted the $25,000 scholarship and Biancha Felix, a senior from LIM College, was recognized as a runner-up and will receive a $15,000 scholarship. The remaining three finalists will each receive a $10,000 scholarship to apply toward their education.

NRF's 2015 Next Generation Scholarship recipients:

● Sarah Kendzior, University of Minnesota ($25,000)
● Biancha Felix, LIM College ($15,000)
● Courtney Hunter, Philadelphia University ($10,000)
● Garrett Ledbetter, Indiana University ($10,000)
● Ashley Nudge, University of North Texas ($10,000)
A panel of retail executives gathered on Friday, January 9, in New York City to interview the five students and determine who would be named the 2015 NRF Next Generation scholar. The five finalists were a part of a group of 24 semi-finalists named in December 2014, who were each nominated by their respective NRF University Member school. Overall, more than 20 schools submitted student nominations in 2014. nrf.com

Checkpoint brings CPiD POS deactivation solutions
Checkpoint Systems announced the latest additions to its Counterpoint iD (CPiD) point-of-sale (POS) deactivation solutions at NRF 2015. The new addition addresses the needs of specialty apparel and department stores for Merchandise Visibility and loss prevention. Checkpoint's latest retail solutions include Counterpoint-RFID (CPiD-RFID) and Counterpoint iD Dual (CPiD-Dual) for RFID and dual RF/RFID POS deactivation needs, respectively. The main benefits of CPiD solutions include better item level inventory accuracy in store operations as well as for use as a loss prevention solution to retailers. Retailers can streamline customer transactions at the POS, maintaining inventory accuracy and deactivating RFID labels on purchased merchandise to ensure alarm integrity. infotechlead.com


Coin Challenge Program Celebrates AP Champions
Franchisees Paul Sandhu and Meharban Singh both recently received a very special coin. And although it may not be something they can use to make a purchase, the Asset Protection Challenge Coin has a special value all its own. "The AP Coin Program gives us the opportunity to share and celebrate the contributions individuals throughout 7-Eleven make to the success of our organization," says Byron Smith, Corporate Asset Protection manager. "It is a military tradition to award a coin to recognize people who help with particular actions, and we thought it was a good idea to carry on that tradition at 7-Eleven." The oversized, engraved coin is a symbol of excellence awarded to those who make significant contributions to the Asset Protection (AP) mission. "Asset Protection is critical to the health of our business and our employees," says Mark Stinde, vice president of Asset Protection. "No matter where you work in our company - in the stores, in the field, or at headquarters - you may have an opportunity to support AP efforts." Sandhu developed a process to prevent Green Dot fraud. He realized the splash screen contained a lot of information that he felt employees didn't necessarily read during potential fraud events. To add another layer of simple direction for them, he went into the ISP and reprogrammed the load key to simply say "No Phone/No Load." ohthankheavenforfranchisees.com

PayPal gives retailers new way to drive sales
The company announced at NRF's Big Show in New York that it is expanding its PayPal Credit service to allow retailers to decide on the number of months and interest rates that work best for their customers. Retailers can now use PayPal Credit to let customers pay off a purchase over the course of several months. They can choose the number of months as well as the interest rate. And there's even an interest-free option for online shoppers, which can be approved in minutes. retailingtoday.com

Rite Aid donates $10,000 for security cameras in the city of Chester, PA
A major drug store chain will join the effort to help fight crime in Chester, the chain announced Monday. Rite Aid Corp. has donated $10,000 for the installation of security cameras in the city, it said. The company joined Widener University, the Riverfront Alliance of Delaware County, and the city and county in this effort to make the area more safe and secure. The chain will also make available to the Delaware Valley Intelligence Center camera footage from its West Ninth Street location. In September 2013, Rite Aid manager Jason McClay, 40, of Broomall, was killed in a late-night robbery at the Chester store. Five people were arrested, and their trial is scheduled for late January. The Pennsylvania Department of Transportation is funding the operation with a $1.1 million grant. philly.com

Credit card fraud linked to UK game rental site
UK.-based Boomerang Rentals are thought to have had the card details of some of its customers compromised, leading to fraudulent transactions on some user's accounts. Last week, queries were made to Boomerang by concerned customers regarding irregular payments on their cards after some traced a link back to the company. At the time, Boomerang denied any responsibility and posted this on Reddit in response to the concerns. psu.com

Bottom Dollar Food closes all 66 stores Monday - 3 days earlier than expected
Bottom Dollar Food closed all of its stores as of 2 p.m. Monday, a company spokeswoman confirmed. The closing date was moved up from Thursday because of a lack of inventory, spokeswoman Christy Phillips-Brown said. The few remaining items left on the shelves were donated to area food pantries. In November, Bottom Dollar's parent company announced that it was discontinuing its discount grocery business and selling the 66 locations to the Aldi supermarket chain. The deal is expected to close by the end of the first quarter, Phillips-Brown said. The decision led to the layoffs of 460 people in New Jersey's 13 supermarkets and about 2,200 employees in total. nj.com

Furniture store chain owes $1.5 million in customer purchases after Ohio State wins championship A furniture chain promised to write off purchases of $1,999 or more made between Dec. 17-30 if the Buckeyes beat Alabama in the College Football Playoff and then won the national championship by at least seven points, The Columbus Dispatch reported. It was a long shot. First, Ohio State blew away No. 1 seed Alabama on Jan. 1. Then the Buckeyes steamrolled favorite Oregon, 42-20, on Monday to claim the most unlikely of championships. The promotion was offered at select Ashley Furniture HomeStores and Better Sleep Shops located in Columbus, Cincinnati, Dayton and Florence, Ky. More than 500 customers made purchases totaling $1.5 million, parent company Morris Home Furnishings' vice president of marketing Rob Klaben told the Dispatch. nydailynews.com

20 states join U.S. antitrust probe of Family Dollar merger

Tops Friendly Markets to close 27 pharmacies
All the News - One Place - One Source - One Time
The D&D Daily respects your time & doesn't filter retail's reality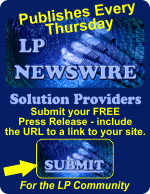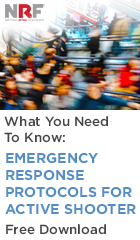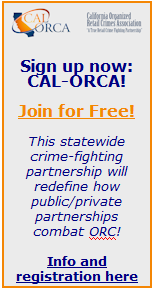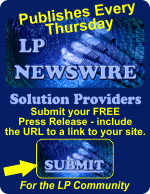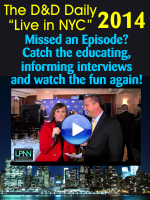 The D&D Daily
"Live in Ft. Lauderdale" at the NRF Show

Developing Future Leaders for Tomorrow's Challenges


Keith White, SVP LP for Gap Inc., and Michael Nelson, Regional Dir. of LP for Kohl's
Sponsored By:




LPNN Quick Take 12


See all episodes here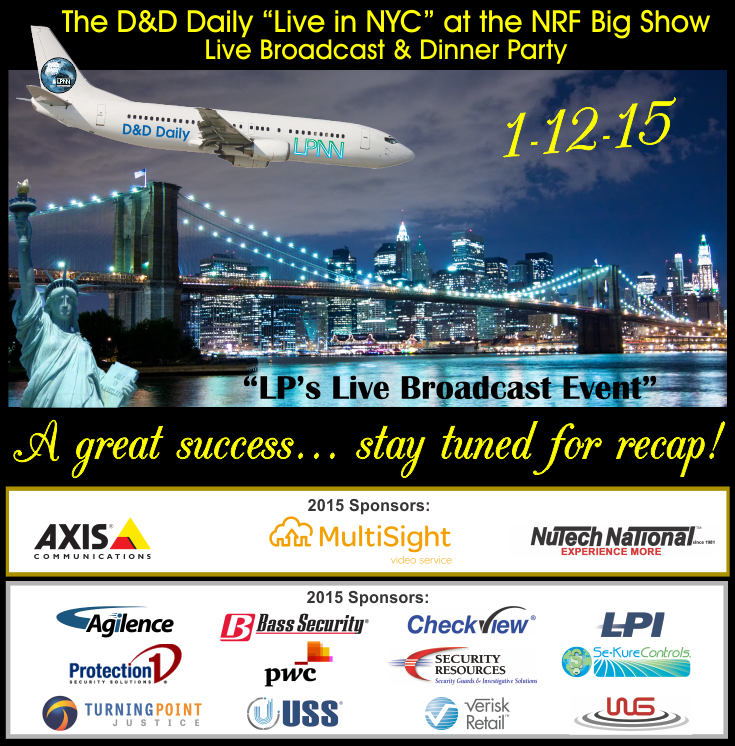 ORC Roundtable
A National Update

In this national update on ORC, hear from five of the leading experts on this growing threat to the LP industry and the latest efforts to combat it. Denny Dansak, Sr. Corp. Mgr. ORC, The Kroger Co.; Nelson Harrah, Dir. of ORC, Gap Inc.; Tony Sheppard, National Mgr., ORC Unit, CVS Caremark; Debra Lussier, Sr. Mgr., Investigations, The Home Depot; and Scott Sanford, Dir. of Investigations & Training, Barnes & Noble Inc., discuss the link between online fraud and brick-and-mortar crimes, the impact of state ORC laws, and the mounting national effort of ORC associations that are helping to bridge the gap.

---

LPNN Quick Take #17

In this LPNN Quick Take, Amber Virgillo, Ed Wolfe, VP Business Development for WG Security Products, and Mike Liberatore, Sr. Director, Administration, Asset Protection for Hudson's Bay Corp., discuss Mike's session at the NRF show. He explains the tabletop exercise they performed including the fictitious situation at a mall and how they involved the audience step-by-step. The main takeaway from the session was to have an active-shooter protocol in place.

Solution Providers, have a video or commercial you want to publish? Contact us.

Stay Tuned for our New 2015 Get LP Social Column!

---

2014 LP Team Group Selfie Review

Showcasing each team in order!
Be on the lookout for our new Get LP Social 2015.

Your Team - Your Pride

Kmart District Loss Prevention Team
Representing Kansas, Missouri, Nebraska, Oklahoma and Texas
"Our vision is to Serve, Delight, and Engage our members while they SHOP THEIR WAY!"

"We build teams of engaged associates who embrace change and technology and achieve operational excellence to drive profitable sales."

"Deliver a "Wow" member experience!"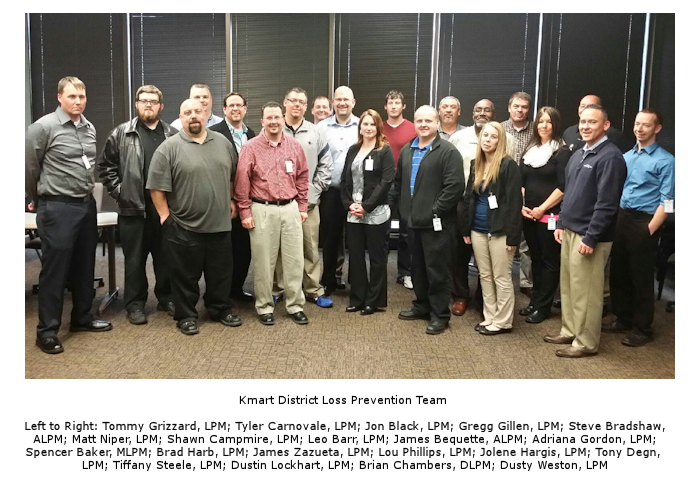 *Originally published on August 14, 2014
View all 2014 selfies here!



Chick-fil-A Breach: Avoiding 5 Common Security Mistakes
The latest in a record year of retail industry attacks, Georgia-based fast food company Chick-fil-A confirmed recently that it is investigating a potential credit card breach. The investigation is focused on the company's point-of-sale (POS) network at some of its restaurants, and the breach is thought to have occurred between December 2013 and September 2014. Brian Krebs, an Internet blogger who specializes in banking security, reported that one financial institution claims that the common thread among approximately 9,000 of its affected customers are purchases at Chick-fil-A restaurants. In one sense, it does not matter how the breach occurred. The fact that credit cards at a major corporation have once again been stolen highlights the threat that all quick-serve restaurants and retailers of every size are facing from data thieves. Businesses interested in keeping their networks and data secure should start with simple security measures that can effectively mitigate the growing problem that hackers represent. While nothing is fool proof, the following suggestions could have prevented most (if not all) of the breaches that have garnered so much attention in the past 12 months: Suggestion 1: Protect a location's incoming Internet traffic. Suggestion 2: Implement secure remote access. Suggestion 3: Keep anti-malware software up-to-date. Suggestion 4: Update your point of sale as security patches are released. Suggestion 5: Limit outbound Internet traffic. darkreading.com

Will 2015 bring a stronger focus on IT security?
As we predicted around this time last year, 2014 has seen more high-profile targeted attacks with motivations of stealing information, making a statement and permanently destroying sensitive/valuable data. As predicted we also saw an increase in large cloud-based attacks, such as the iCloud breach. The following are some areas of trends we expect to see in 2015. Retail-oriented attacks will continue to increase in size and number despite the calls for adoption of EMV technology as well as new technologies such as Google Wallet and Apple Pay. The fact remains that despite mandates to implement EMV by the second half of 2015, we will continue to see both older and newer credit card processing technologies in use. A large number of credit cards based on older technologies will continue in circulation and in use for some time to come where merchants will continue to store credit card data on their systems. As a result, we will see additional large-scale breaches in 2015. We will also see a large number of smaller breaches where IT security may not be the strongest and therefore provide low-hanging fruit for hackers to steal data. scmagazine.com



How Fraud & Cyber Security Will Evolve in 2015
The big question of 2015 isn't whether there will be just as many attacks, he said; it's whether organizations will start responding better. "Leadership teams at financial services organizations need to understand that today's approach for cyber security must be based on detection of attacks and preventing the criminals from leaving with key assets." That means investing in solutions that help detect and contain intrusions quickly. Last year, the mean time to detection for a data breach was eight months, Hewlett-Packard's security head Art Gilliland said in an interview with Fortune. Organizations also need to get better at identifying whether users logging in really are who they say they are, Wilk said. That will require using multiple authentication methods and data points that can be applied depending on the risk involved in a certain login or activity. As new authentication methods are picked up by the industry and EMV is rolled out in the US ahead of the October liability shift, banks can expect fraudsters to look for new attack vectors and targets, according to Mary Ann Miller, senior director and fraud executive adviser for industry relations at NICE Actimize. banktech.com

Online payment attacks to attract more malware in 2015
According to a research conducted by internet security company Eset Ireland, 2014 saw the rise of innovative payment methods, such as bitcoin and Apple Pay, systems which have become increasingly attractive to malware authors interested in financial gain. In 2014, people witnessed the largest known digital payment attack to date, with a hacker reportedly harvesting more than USD 600,000 in Bitcoins and Dogecoins by using a network of infected machines. Furthermore, several companies, such as Yahoo, Match and AOL were hit by ransomware in 2014. The study shows that new categories of digital devices are getting connected to the internet, from domestic appliances to home security and climate control. thepaypers.com

"Fraud is not a person - it is a dynamic grouping of statistics that deviate from the norm."
Stuart B. Levine, CFI, CFCI
CEO, The Zellman Group & Zellman Fraudnet


Marijuana State Applications - Security Plans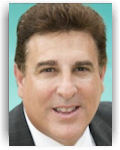 By Tony Gallo
Senior Director at Sapphire Protection Inc.
There are three things you should never do:

1) Be your own doctor
2) Be your own lawyer
3) Write your own state marijuana application
Having been involved in the marijuana security industry the last few years, I have been involved with many business and entrepreneurs that have a strong desire to get into the legalized marijuana industry. Some want to own cultivation centers and grow marijuana while others want to own a dispensary and sell the marijuana. There is even a more ambitious group who wants to grow and sell marijuana.

But before a business owner buys any marijuana grow equipment or hires any employees they will first need to apply and be issued a state approved license. Currently, 23 states and the District of Columbia have laws legalizing marijuana in some form with several more states looking at legalizing marijuana in the next few years.

A normal marijuana state application can range from 300 - 2000 pages and covers a wide range of operational programs including a well-defined security plan. The primary purpose of a marijuana security plan is to provide a safe and secure environment for employees, patients and visitors. The plan will also address safeguarding the growth, production, storage, handling and distribution of marijuana. A marijuana security outline will cover facility security, security surveillance, product security and policies and procedures. Most states utilize a 1000 point grading system to review the completed application with the security section usually worth about 200 points.

For those who want to get into the industry you will quickly came to realize that the marijuana industry is not unlike any other high-risk business such as pawn, liquor, firearms, vapor or jewelry. Each one of these industries has a large amount of cash and very desirable merchandise that need to be protected.

But just like a doctor who specializes in a disease or a lawyer who only deals in certain types of law, a business owner wants to make sure the person or company who writes their application has written previous state marijuana applications. Most states will only give an applicant one chance at a license and the state regulatory agencies are not very forgiving when it comes to incomplete or poorly written applications so make sure you understand what your state requires before offering this type of security service.

Be safe and be profitable.


Police seek couple in theft from Leominster, MA BJ's
Police are asking the public for help in identifying a couple who faked an injury in order to steal nearly $1,000 of items from BJ's Wholesale Club last week. On Monday morning, Leominster police put several surveillance photos on Facebook showing a man and woman entering the warehouse store, located at 115 Erdman Way. Police Lt. Michael Goldman said store personnel contacted police last week after an inventory count showed the business was missing two television sets. Goldman said after store employees checked surveillance footage, they saw a woman trip in view of employees who are responsible for checking receipts at the door. "We're alleging that she fake-tripped," Goldman said. While the employee aided her and got her a bandage for her leg, a male suspect left the store with a cart containing two televisions, a set of pots and pans, and other items. sentinelandenterprise.com

MA duo nabbed after allegedly trying to steal baby formula from Nashua Target store Nashua police said a couple tried to steal baby formula from the Target store on Amherst Street Sunday afternoon. Daniel Drew, 24, and Aimee McNamara, 21, both of Dracut, were caught minutes after the attempted robbery. Police said at about 2:30 p.m., Drew grabbed a bunch of baby formula at the store but was caught by an employee. Drew threw the employee to the ground and ran outside to the getaway vehicle—a white 2005 Chevrolet van driven by McNamara, police said. Officers caught up to the vehicle a short distance away. Drew was charged with felony-level robbery. McNamara was charged with misdemeanor-level criminal liability. Drew was held on $10,000 bail. McNamara was released on $300 bail. nashuatelegraph.com

Maine parking lots fertile ground for identity-theft gang
After speculation in December that a national ring may have been responsible for a series of vehicle break-ins in Freeport and Falmouth, police from Portland to Belfast now believe that theory is more likely and less speculative. A Freeport resident who did not wish to be identified, but whose story was confirmed by several police sources, was one of the individuals whose car was broken into at Foreside Fitness in Falmouth. Days later, she said the thieves used personal information obtained from the car to steal her identity. The victim attributed the robbery to the Felony Lane Gang, a national gang that began in Florida and travels the country. Members break into cars to steal purses and handbags containing credit cards, driver's licenses, and other forms of identification that can be used to fraudulently cash checks. Freeport Police Department Detective Gino Bianchini said there were seven vehicle break-ins at the Freeport YMCA. Several of the victims have said money was stolen from their accounts, although he said identities were not necessarily stolen. He said Freeport police believe the crimes are the work of the Felony Lane Gang. theforecaster.net

Taunton woman charged with shoplifting cosmetics tells police she's a makeup addict A woman told Taunton police that she was a makeup addict when she was caught stealing cosmetics from a local department store, according to a police report. Crystal Bowden, of Hopkins Road, was issued a summons and charged with shoplifting by concealing merchandise at Kohl's in Taunton after allegedly stealing $154 worth of cosmetics. A Taunton police report states that Bowden told responding officers that she was a "make-up holic," after police told her that they were seeking charges. Police first responded to a call for a woman shopping at the 80 Taunton Depot Drive store, leading a man who was thought to be blind by a Kohl's loss prevention officer that was following them. The loss prevention officer followed the two to their home before police arrived, including Raynham police that provided mutual aid to the Taunton Police Department, according to the report. The store's loss prevention officer confronted Bowden outside the store, asking her to come back inside, but she returned the items and refused to go back inside, police said. Bowden was not arrested, but is being issued a summons to appear in court, police said. wickedlocal.com

Man Arrested for Stealing from Several Florida Wal-Mart's
A man suspected of stealing from several local Wal-Mart stores has been arrested. The Bay County Sheriff's Office arrested 26 year-old Reginald Gainer. Deputies approached Gainer at the McDonalds located inside Wal-Mart. The suspect gave deputies fake names, but they had witnesses and pictures from Wal-Mart security cameras of Gainer committing theft. In December, Gainer allegedly returned stolen merchandise for gift cards, along with used receipts from bought items to return additional stolen items for cash. Gainer was charged with two counts of dealing in stolen property. wjhg.com

Do you have an ORC case to share? Publishing it educates the LP & retail community,
which might fuel even more jobs and funding. Share your ORC news and help the industry grow!

Attorney to seek bail in Las Vegas Walgreens robbery-slaying case
A lawyer is asking a judge to set bail for a former Las Vegas pharmacy employee accused of returning to a Walgreens where he once worked, looting the store safe and killing a clerk he used to know. Defense attorney Tom Pitaro is scheduled to argue Tuesday that 25-year-old Jin William Young Ackerman II isn't a flight risk and is entitled to be free pending trial. Pitaro says Ackerman plans to plead not guilty to charges against him. A Feb. 3 preliminary hearing is set for a judge to decide if there's evidence to order Ackerman to stand trial in state court. Police say security video shows Ackerman in the store during the Dec. 26 heist. Prosecutors are expected to decide in coming weeks whether to seek the death penalty. lasvegassun.com

Clerk shoots armed suspect during robbery in Indianapolis
An armed suspect was shot Monday night after an attempted robbery at a Near-Northside business. Around 8:43 p.m., Indianapolis police officers were dispatched to the Hang Time apparel store at 13 E. 38th St. on a report of a robbery in progress. En route to the location, Indianapolis Metropolitan Police Department officers received updated information that a person had been shot at the scene, IMPD said. indystar.com





Man falls from 2nd story balcony at Bayshore Town Center in Milwaukee, WI The victim was taken via life flight from the mall suffering from sever head trauma and in very serious condition. Witnesses claim the man was running around the area of the large staircase before the fall. cbs58.com




Vehicle crashes into Temple Dollar General
Someone reportedly drove a pickup truck through the front of the Dollar General store at 11475 W. State Highway 36, just west of Temple, on Wednesday. Bell County Sheriff's Department deputies went to the store in response to an alarm call at about 6 a.m. They found major damage to the front of the building, apparently caused by a vehicle crashing into it. The vehicle ran through the front of the store's large glass windows and two glass doors, and damaged a large amount of merchandise, Lt. Donnie Adams said. kdhnews.com

Saginaw, MI man who stole sports apparel from Bay County Walmart pleads guilty to 20-year felony Stealing $100 in sports apparel from a Bangor Township Walmart has potentially cost an already imprisoned Saginaw man another two decades in prison. David L. Hill, 27, on Monday, Jan. 12, appeared before Bay County Circuit Judge Joseph K. Sheeran and pleaded guilty to one count of larceny from a person. The charge is normally a 10-year felony, but Hill also pleaded as a third-offense habitual offender, which increased the maximum penalty to 20 years. In exchange for his plea, Bay County Prosecutor Kurt C. Asbury agreed to dismiss a charge of unarmed robbery. mlive.com

Footprints lead police to Baby Formula thief from Walmart
Footprints left in the snow led police to Ricardo Vives, 28, of Holyoke Saturday. Police on patrol in the Wal-Mart parking lot at 326 N. Broadway were flagged down by a store loss prevention worker. The store employee told police a man had just left the store with several cans of baby formula that he hadn't paid for, according to Lt. Joel Dolan. He refused the services of a bail commissioner and was held in the county jail until his arraignment Monday in 10th Circuit Court in Salem. eagletribune.com


Australian website sells tools to help shoplifters - Police can't shut it down because it isn't breaking any laws Police are struggling to stop a Sydney-based website from selling shoplifting tools as the administrator has managed to find a legal loophole. The Sydney-based website, which will not be named by Daily Mail Australia, distributes a range of equipment for thieves which have been designed to remove security tags, allowing the shoplifter to remain undetected. There are calls for the online store to be shut down but despite investigations from the National Retail Association, the website is currently not breaking any laws - even though it is distributing products that encourage and facilitate crime. The website founder, who wished to remain anonymous, told Daily Mail Australia that they are doing nothing wrong. 'We are not doing anything new, there are many companies selling these (products) both direct to the public and to stores,' he said. He also believes that shop owners should know that security tags are not an adequate measure to prevent theft. 'There are currently no regulations on the sale of these products.' The website is also used to distribute their own line of clothing and point out that they would never trust security tags with their own products. 'As we tell the stores who stock our clothing range, security tags should not be relied on as the only form of loss prevention.' The brand is hugely popular with almost 30,000 people following their Facebook page. However it's not known how many people are buying the shoplifting tools, which they call 'rack masters'. The website even has 'how-to' videos, where a young woman in a pink bra demonstrates how to use the products to foil a range of different security measures to steal clothes, sunglasses and liquor. dailymail.co.uk


Smooth exit for mall robbery gang in Cape Town South Africa Thieves who violently smashed up a jewelry store in the Blue Route Mall, sending customers and staff running in fear, had parked their getaway vehicles in the undercover parking, and took the time to use the parking ticket system before leaving. Ebrahim Harris, co-owner of Harris and D'arcy Jewellers, an upmarket store which on Sunday was raided by nine men armed with rifles and sledgehammers, said he could barely believe what he was watching when he scanned the CCTV footage captured by cameras throughout the mall. "I watched them put in the little ticket and everything." The owners had been braced for a heist after security had spotted "suspicious characters" watching stores just before the weekend, said Harris. "My security recognized some of them from pictures shared on Facebook." The pictures were those of people identified in connection with another mall robbery he said, "and we advised the police". He was taking no chances. His brother, Bubi, who owns Harris Jewellers in Canal Walk, had been hit by robbers in October last year. Thieves, who also entered the store in daylight, escaped with diamonds, rings, bracelets, necklaces and watches worth R2 million after smashing glass displays inside the store. Harris Jewelers at the V&A Waterfront was robbed of stock worth an estimated R15m. However, the pair of robbers in that case were later arrested. iafrica.com


Video Illustrates the Benefits of the Zellman E-Fraud Solution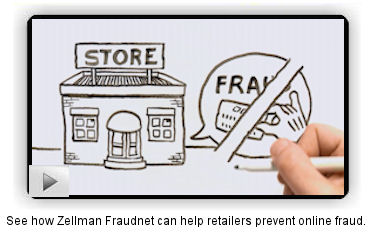 With EMV fast approaching and fraudsters forced to make their move online, Zellman Fraudnet offers a solution to Omni-channel retailers with risk reduction in the Card Not Present environment via their customized fraud case management.

Zellman Fraudnet is feature-rich in technology. With advanced analytics, you have greater insight to detect, identify and stop fraud before it starts. Removing the threat of online fraud allows retailers to focus on growing revenue through higher conversion rates and other initiatives, like adding new products or international expansion.

Click on the video and see how Zellman Fraudnet can: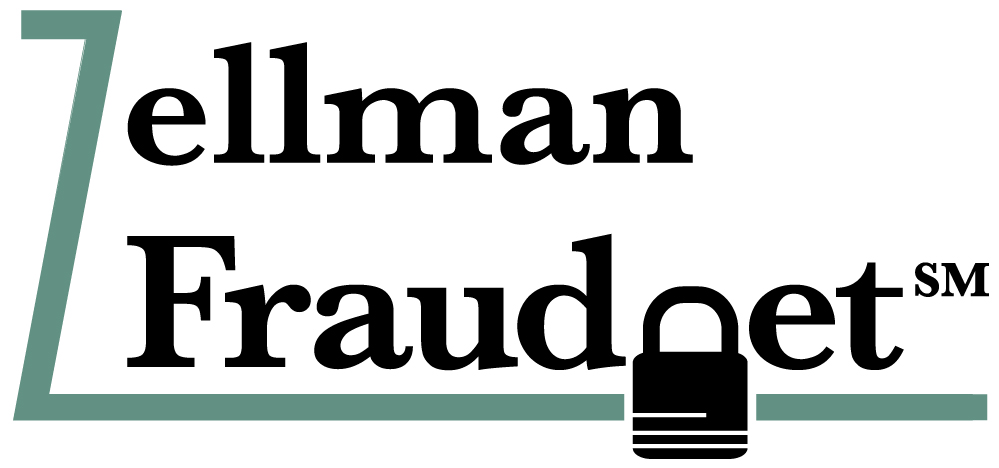 | | |
| --- | --- |
| ● | Reduce false-positives and ensure your good customers remain happy |
| ● | Lower your chargeback rate by rejecting fraudulent purchases |
| ● | Lower your decline rate by stopping fraudulent purchases before credit card processing |
| ● | Improve your on-line reputation by providing a safer shopping environment |


| | | | |
| --- | --- | --- | --- |
| Job Opening | Company | Location | Origination |
| Director of Corp. LP | Bed Bath & Beyond | Union, NJ | Bed Bath & Beyond |
| Director LP | Sephora | San Francisco, CA | LinkedIn |
| Director of Corp. Security | Gap Inc | San Francisco, CA | Gap Inc |
| VP of Sales | Checkview | Chanhassen, MN | Checkview |
| Sr. Director, Field LP | Ross Stores | Dublin, CA | Ross Stores |
| Director Market LP | Walgreens | Phoenix, AZ | Walgreens |
| Market AP Specialist | REI | Portland, OR | REI |
| National Account Executive | Checkview | Northeast Region | Checkview |
| National Account Executive | Checkview | United States | Checkview |
| National Account Manager | Vector Security, Inc | TBD | Vector Security, Inc |
| | Confidential | Northeast | Downing & Downing |
Limited Time Only - Post Your Multi-Unit LP jobs for FREE - Learn More Here




Today's Daily Job Postings from the Net - Appearing Today Only
View our Internet Jobs Archives here

| | | | |
| --- | --- | --- | --- |
| Job Opening | Company | Location | Origination |
| LP Manager | Amazon | Hebron, KY | Amazon |
| LP Specialist | Albertsons | Casper, WY | Albertsons |
| LP Specialist | Albertsons | Cheyenne, WY | Albertsons |
| Regional LP Manager | CVS Caremark | Binghamton, NY | CVS Caremark |
| Regional LP Manager | CVS Caremark | Richmond, VA | CVS Caremark |
| LP Specialist | HEB | Harlingen, TX | HEB |
| LP Specialist | HEB | Odessa, TX | HEB |
| AP Manager | Hudson's Bay | Edmonton, AB, Canada | Hudson's Bay |
| Safety & Security Manager | IKEA | Toronto, Canada | IKEA |
| Manager, Regional LP | Henri Bendel | New York, NY | L brands |
| Dept Mgr LP & Safety | Lowe's | Newnan, GA | Lowe's |
| District LP Specialist | Orchard Supply Hardware | Sacramento, CA | Orchard Supply Hardware |
| Senior Retail AP Specialist | REI | Seattle, WA | REI |
| LP Manager Hrly | Kmart | Columbia, PA | Sears Holdings Corp |
| LP Manager Hrly | Kmart | Pittsburgh, PA | Sears Holdings Corp |
| Multi Unit LP Manager | Kmart | Spanaway, WA | Sears Holdings Corp |
| LP Manager Hrly | Kmart | North Versailles, PA | Sears Holdings Corp |
| Store AP Manager | Home Depot | Atlanta, GA | Home Depot |
| Mgr AP Systems | Toys R Us | Wayne, NJ | Toys R Us |
| AP Team Leader | Target | Aurora, OH | Target |
| AP Team Leader | Target | San Diego, CA | Target |
| ETL Assets Protection | Target | Windsor, CT | Target |
| ETL Assets Protection | Target | Birmingham, AL | Target |
| AP Manager | Walmart | Piscataway, NJ | Wal-Mart |
| AP Manager in Training | Walmart | Greenfield, IN | Wal-Mart |
| AP Manager in Training | Walmart | Audubon, NJ | Wal-Mart |
| AP Manager in Training | Walmart | Roanoke Rapids, NC | Wal-Mart |
| AP Manager in Training | Walmart | Jonesboro, LA | Wal-Mart |
| AP Manager in Training | Walmart | Farmingdale, NY | Wal-Mart |
| AP Manager in Training | Walmart | Clinton, NC | Wal-Mart |
| AP Manager in Training | Walmart | Manassas, VA | Wal-Mart |
| AP Manager in Training | Walmart | Kailua Kona, HI | Wal-Mart |
| AP Manager in Training | Walmart | Richland Center, WI | Wal-Mart |
| | | | |