President Obama Unveils Cyberthreat Info-Sharing Plan
President Obama on Jan. 13 unveiled his legislative proposal to promote cybersecurity information sharing between business and government, a proposal Congress has debated for years, but has been unable to enact. Obama's proposal, according to a summary released by the White House, would provide stronger privacy protections than did the Cyber Intelligence Sharing and Protection Act, the bill passed in the last Congress by the Republican-controlled House of Representatives and which the administration threatened to veto. Cyberthreat information-sharing legislation never came up for a vote in the then-Democratic-controlled Senate. The administration says its proposal would safeguard Americans' personal privacy by requiring businesses to comply with certain privacy restrictions, such as removing unnecessary personal information and taking measures to protect any personal information that must be shared, in order to qualify for liability protection. CISPA didn't do that, and that's one reason the White House threatened a veto. The White House also said CISPA provided too broad of liability protections for businesses. The new proposal offers targeted liability protection to businesses that share cyberthreat information. That liability protection is important to businesses because they don't want to face lawsuits from disgruntled shareholders and others because the information they share might disclose vulnerabilities in their IT systems. Obama's proposal also would require the Department of Homeland Security and the attorney general to develop guidelines governing the receipt, retention, use and disclosure of cyberthreat information received from businesses. In addition, the administration plan would encourage businesses to share appropriate cyberthreat information with the National Cybersecurity and Communications Integration Center, the Homeland Security agency responsible for information sharing and analysis to protect the federal government and critical infrastructure. NCCIC (pronounced n-kick), as the center is known, would then share the information in as close to real time as practicable with relevant federal agencies and with private sector-developed and operated Information Sharing and Analysis Centers. The administration's proposal also aims to simplify and standardize the existing patchwork of 46 state laws on security breach reporting into one federal statute, and puts in place a single clear and timely notice requirement to ensure that companies notify their employees and customers about security breaches. govinfosecurity.com whitehouse.gov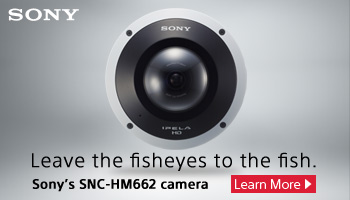 Survey: Retailers' top IT priority is payment security Survey results released by Boston Retail Partners found that the top IT priority for retailers in 2015 is focused on improving payment security, and protecting the confidentiality of sensitive information. For the first time in 16 years, more than 63% of the retail respondents in the BRP 2015 POS/Customer Engagement Benchmarking Survey indicated that payment security is among their top priorities for 2015. The emphasis on payment security is revealed in the fact that 650% more retailers will support EMV (Europay, MasterCard and Visa) by October 2015. Recent data breaches at several top retailers, high profile hacking plus the looming October 2015 deadline shifting credit card liability back to the retailer for those not compliant with EMV policies seem to be likely causes. "EMV is getting lots of attention, but it's not the Holy Grail in the defense against credit card hackers," said Perry Kramer, VP, Boston Retail Partners. "According to our survey, retailers understand a multi-tiered approach, with a combination of EMV, encryption and tokenization are key components of a payment security platform." chainstoreage.com

Report: Less than 1/3 of retailers fail to maintain PCI compliance
Even when retailers achieve compliance with the Payment Card Industry (PCI) Data Security Standard, they often fail to maintain it. According to the upcoming 2015 PCI Report from Verizon Enterprise Solutions, fewer than one-third of retailers studied were still PCI-compliant less than one year after being validated. In addition, of all the data breaches studied, Verizon's findings show that not a single company was fully PCI-compliant at the time of the breach. Two key areas where organizations fall out of compliance include regularly testing security systems and processes and maintaining firewalls. chainstoreage.com

Time to Go on the Offensive Against Cyber Threats
Just a year ago, the main questions around cybersecurity had to do with the safety of credit card information. Today, the conversation also includes protecting personally identifiable information, intellectual property and the like. And with the recent breach at Sony Pictures as a prime example, there must be more focus on "when" rather than "if." The Monday morning session at Retail's BIG Show, "Cyber Threats: Developing Components of an Effective Cybersecurity Risk Management Program," considered the possibility of going on the offensive with security rather than constantly playing defense. That means opening up ongoing dialogue with the company board, especially about what level of risk is "acceptable"; devaluing data and assets through tactics like tokenization and encryption; remembering that risks are dynamic and not static; and hiring skilled, smart, well-trained people. The challenge is that two-thirds of all companies that have experienced a data breach become aware of it only when notified by someone else - and criminals are inside a system for an average of 229 days before they're detected. nrf.com

Park 'N Fly, OneStopParking Confirm Breaches
Late last year, KrebsOnSecurity wrote that two huge swaths of credit card numbers put up for sale in the cybercrime underground had likely been stolen from Park 'N Fly and from OneStopParking.com, competing airport parking services that lets customers reserve spots in advance of travel via Internet reservation systems. This week, both companies confirmed that they had indeed suffered a breach. When contacted by security reporter Brian Krebs on Dec. 15, Atlanta-based Park 'N Fly said while it had recently engaged multiple security firms to investigate breach claims, it had not found any proof of an intrusion. In a statement released Tuesday, however, the company acknowledged that its site was hacked and leaking credit card data, but stopped short of saying how long the breach persisted or how many customers may have been affected. krebsonsecurity.com

FBI access to surveillance program expands in recent years
U.S. Federal Bureau of Investigation access to overseas surveillance collected by sister organization the National Security Agency has expanded in recent years, with the law enforcement agency gaining access to collected but unprocessed data in 2009, according to a report released by the government. The FBI's access to email and other data collected from overseas targets in the NSA's Prism program has been growing since 2008, according to a 2012 U.S. Department of Justice inspector general's report declassified last Friday by the DOJ. The agency made the highly redacted inspector general's report public in response to a Freedom of Information Act request by the New York Times. csoonline.com

U.K. sports and fashion apparel retailer sees decrease in theft with new tagging system When retailers invest in technologies like electronic article surveillance hard tags and magnetic and hook detachers to deter ORC, over time thieves typically find ways to dilute the effectiveness of those tools. For Manchester, England-based JD Sports Fashions, the diminishing effectiveness of the EAS system at its 800-plus stores had become a problem, primarily as the result of ORC thieves using professional high-strength magnetic tag detachers to remove radio frequency identification tags from apparel items. Thieves were also becoming more skillful at using foil-lined bags to smuggle tagged items out of their stores. Last year, JD teamed up with Agon Systems to test Agon's new Concept Tag and Concept Detachers in one of JD's largest stores, which sees an average of 80,000 visitors a week. Based on JD's incident tracking theft reports for the year-long period ended February 1, 2014 (prior to the start of the Concept test), "ORC thieves using [RFID] tag detachers to steal accounted for up to 30 percent of our losses," says Tim Edwards, the retailer's Group Loss Control Director. Edwards says the new technology looks set to reduce shrink and stock losses by "a substantial amount." Once the results are confirmed, the test will be extended to five more stores and some 100,000 more tags. If financial results prove a return on investment within 12 months, JD will look to roll the technology out chain-wide at the rate of about 50 stores a year. nrf.com

Dollar Tree expects to shed less than 300 stores to buy Family Dollar
Discount chain Dollar Tree Inc said it expects to divest fewer than 300 stores to satisfy U.S. regulators scrutinizing its proposed takeover of Family Dollar Stores Inc, and had already identified potential buyers. Dollar Tree, which had 5,282 stores in the United States and Canada as of Nov. 1, said it would likely sign an agreement with the U.S. Federal Trade Commission by the end of the month on the number of stores it would have to give up. reuters.com

Body Shop closing Wake Forest center that employs 145
The Body Shop announced Tuesday that it is closing its customer service center in Wake Forest that employs 145 people. The global beauty retailer will open a new U.S. headquarters in New York City, and will establish additional offices in New Jersey as well as a distribution facility in the Northeast. The Body Shop is making offers to about 10 Wake Forest employees to relocate to New York and New Jersey. Founded in 1976, The Body Shop is now owned by L'Oreal, which acquired the maker of natural beauty and bath products in 2006. The retailer, which has its global headquarers in the United Kingdom, has more than 3,000 stores in 67 countries. newsobserver.com

NRF: Retail Holiday Sales Increase 4% - Online Sales up 6.8%
Confident consumers stocked up on holiday gifts and other merchandise over the 2014 holiday season, helping boost overall holiday retail sales to their highest level since 2011. According to the National Retail Federation, December retail sales, which exclude automobiles, gas stations and restaurants, decreased 0.9 percent seasonally adjusted month-to-month, and increased 4.6 percent unadjusted year-over-year. Total holiday retail sales, which include November and December sales, increased 4 percent to $616.1 billion, which was in line with NRF's projected forecast of 4.1 percent growth. In addition, non-store holiday sales, which is an indicator of online and e-commerce sales, grew 6.8 percent to $101.9 billion. nrf.com

The price war between Amazom.com and Walmart.com
A new index called the Price Perception Index provides insight into digital pricing strategies. The index, created by e-commerce startup Bommerang Commerce, measures how retailers optimize prices to attract buyers, compete with other retailers and build their business on a mix of profit margins and volume. The first Price Perception Index looks at the complex competition between Amazon.com and Walmart.com. Amazon undercuts Walmart's prices by 4% on the most popular products, while Walmart is following a price matching policy with 63% of its products at the same price as Amazon's. Additionally, analysis shows that Amazon has a sophisticated pricing strategy to own a majority of the SKUs for the most popular items and undercut 3rd party resellers on those products. Third-party resellers offer more products in the lower demand product areas. chainstoreage.com

More supply chain disruption looming
Retailers looking to replenish inventories depleted by solid holiday sales are facing a new impediment at West Coast ports. Reuters is reporting that unions are orchestrating work slowdowns to exacerbate an already gridlocked situation at the busy port. The Pacific Maritime Association said the region's five largest ports, including Los Angeles and Long Beach, had seen backups "approaching complete gridlock," as contentious contract talks with the dockworkers union have stalled. Union officials, however, have consistently denied staging slowdowns, saying decisions made by management including cutting back on night crews were responsible for the gridlock. A federal mediator is currently involved in the negotiations between the association and the union, which represents some 20,000 dockworkers. The workers' latest contract expired on June 30. retailingtoday.com

Culturally Conversant: Lowe's Managers Immersed in Spanish
Lowe's quest to find the right kind of training for their managers brought them to Concordia Language Villages. The dining room at El Lago del Bosque, the Spanish Language Village, was lively with banter in Spanish as food was passed around the tables. It was an amazing change from just a few days earlier when the group, all management staff from Lowe's, the home improvement company, was anxious to be at Concordia Language Villages for a Spanish immersion experience specifically designed for them. The program was initiated by Lowe's regional distribution center executives five years ago. Lowe's quest to find the right kind of training for their managers started in Central America. The company, however, quickly discovered it needed something in the states and it couldn't be just language classes. That's when the organization approached Concordia Language Villages. Now approximately 120 Lowe's staff members participate in the immersion experience annually. "It's an ideal setup for accelerated learning because you are there 24/7," says Martin Graefe, Concordia Language Villages' senior director. "It's a full day from when you get up to when you go to bed. In government language, it is iso-immersion." And that's a phrase Graefe has heard a lot as Concordia Language Villages has done similar programming with special forces and civil affairs units of the military. concordiacollege.edu

Terrorist attacks take a toll on retail in France

How to protect against the 9 most common cyber-attacks

JC Penney's 40 store closures to cost about $38 million

Natural Grocers opening 18 stores in 2015

Target Distribution Center in DeKalb, IL donates to KishHealth System cancer center
All the News - One Place - One Source - One Time
The D&D Daily respects your time & doesn't filter retail's reality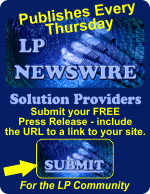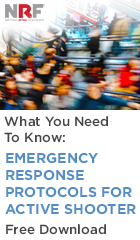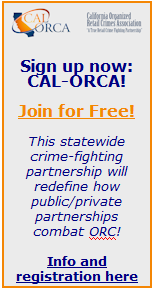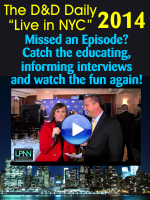 The D&D Daily
"Live in Ft. Lauderdale" at the NRF Show

Developing Future Leaders for Tomorrow's Challenges


Keith White, SVP LP for Gap Inc., and Michael Nelson, Regional Dir. of LP for Kohl's
Sponsored By:




LPNN Quick Take 12


See all episodes here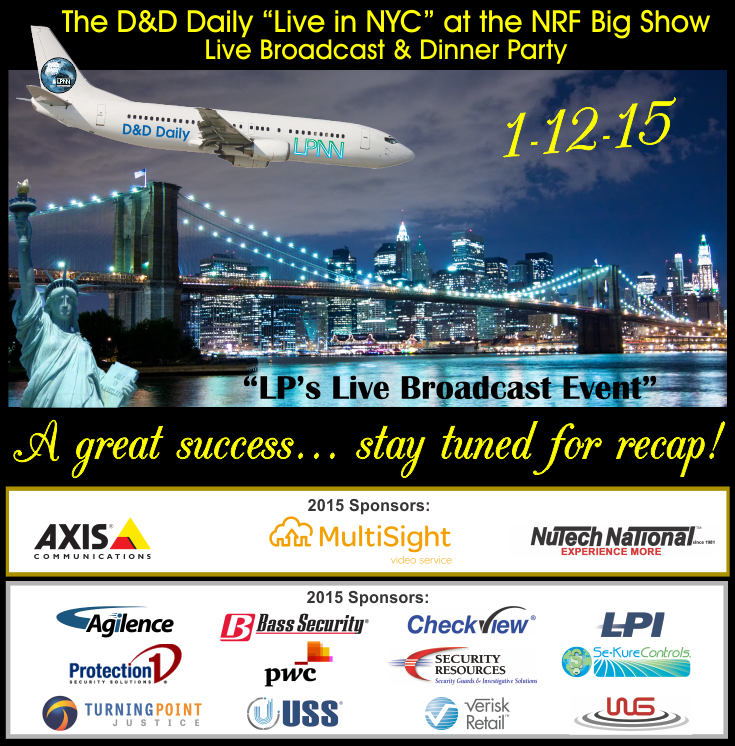 Cyber Security's Increasing Impact on Retail & the Role of Loss Prevention

Tom Litchford, VP, Retail Technologies for the NRF, joins LPNN to talk about the growing threat of cyber security in retail and how it has forced traditional LP programs to rethink its relationship with IT security. With our world becoming increasingly interconnected and data breaches seemingly imminent, omni-channel retailing introduces new levels of risk and unprecedented challenges for the LP industry. A subject matter expert in retail technologies, Tom tells us why the future LP executive must be more IT driven than ever before.

New episodes from our "Live in NYC" 2015 broadcast coming next week!
Solution Providers, have a video or commercial you want to publish? Contact us.

Check out this "Live in NYC" Group LP Selfie!

Straight off the shoots, here's our group!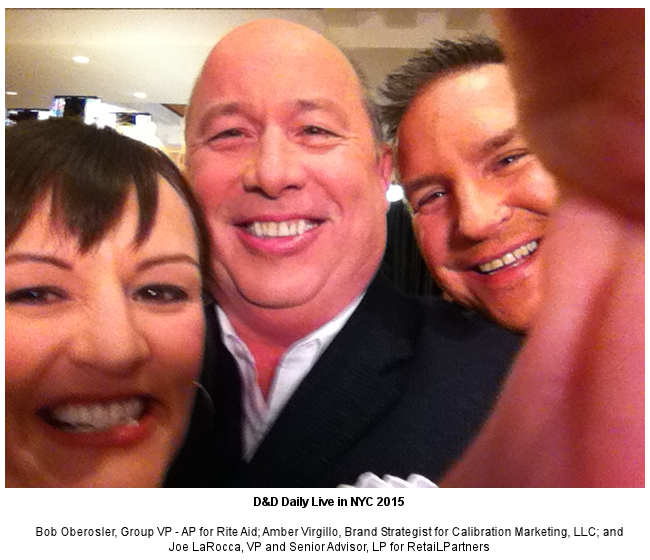 ---
D&D Daily is proud to present:
THE 2014 GROUP LP TEAM PHOTO CHALLENGE PIZZA PARTY WINNERS!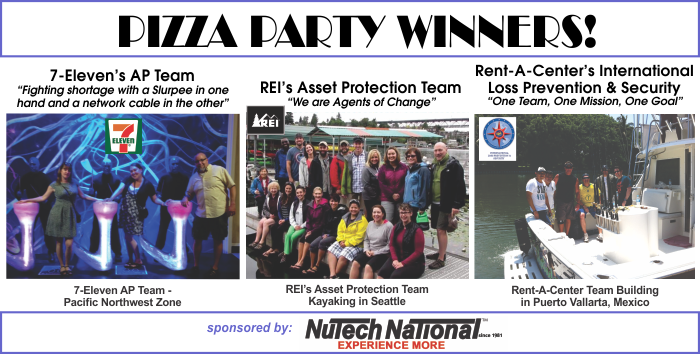 View all 2014 selfies here!


How will Payments look in 2015 after a year of Bitcoin and Apple Pay?
The sheer scale and variety of data breaches finally got the public focused on security problems that have plagued the industry for years. A lot happened! But as big as 2014 was, 2015 has the potential to be even bigger. 2015 will be when a lot of the seeds planted in the past year start to bear fruit. It will also be a period when a number of new things happen that could shake up the payments space, and tech as a whole. So here's what you should be watching out for in 2015:

● The EMV-related terminal refresh will introduce new technologies into the point of sale
● E-commerce will cease to exist as a separate category
● The IPO market for financial technology companies will start to heat up businessrevieweurope.eu
Microsoft Readying Retailers for EMV Credit Card Security
Microsoft wants to make large-scale credit card fraud a thing of the past and help retailers to modernize their showrooms and sales floors with mobile and cloud-enabled point-of-sale (POS) systems. The Redmond, Wash.-based software giant has teamed with point-of-sale (POS) systems and solutions providers to help spur adoption of the Europay, MasterCard, and Visa (EMV) standard, also known as chip and PIN, the company announced at the National Retail Federation's Big Show conference in New York City. Compared to traditional magnetic-stripe technology, EMV-compliant cards have embedded microprocessors that thwart counterfeiting. Microsoft and its partners are introducing Windows-based POS systems to help other merchants embrace EMV. eweek.com

Fake BBC site disappears after bogus story on Charlie Hebdo
A fraudulent website that cloned the BBC has gone offline after it received a surge of traffic for running a bogus story concerning the violence at French satirical newspaper Charlie Hebdo. The website had a domain name similar to the legitimate one of the BBC, according to OpenDNS, which detected a spike of DNS (Domain Name System) requests to the website and wrote a blog post on Tuesday. DNS queries translate a domain name into an IP address that can be called into a browser. The bogus site most recently carried a fake news story questioning the authenticity of footage of the fatal shooting of a Muslim police officer shortly after the attacks at the newspaper's offices on Jan. 7. The story suggested the video of police officer Ahmed Merabet's death was recorded over two takes and may have been a plot by U.S. or Israeli intelligence agencies to incite hatred against Islam. The website went offline on Monday afternoon after it had been live since around Dec. 28, said Andrew Hay, senior security research lead and evangelist for OpenDNS. The domain name now redirects to a Blogger domain with an image that says, "Wake up, Neo." csoonline.com

Aerosoles to create integrated online storefront, mobile, call center

"Fraud is not a person - it is a dynamic grouping of statistics that deviate from the norm."
Stuart B. Levine, CFI, CFCI
CEO, The Zellman Group & Zellman Fraudnet


One arrested in CVS $85,000 ORC Investigation; focused on high-end cosmetics, multiple jurisdictions Since September, Pennsylvania authorities have been on alert for a group of thieves targeting CVS pharmacies in multiple states, allegedly stealing at least $85,000 worth of merchandise - mostly high-end cosmetics. On Monday, Jan. 12, the Westtown-East Goshen Regional Police Department responded to the CVS in the 1500 block of Paoli Pike after receiving information that two suspects were in the area; one was subsequently taken into custody, a department press release said. As officers arrived at the scene, they saw one of the men entering the suspects' vehicle. As officers approached, the subject drove out of the parking lot onto Boot Road. When officers attempted to stop the vehicle, the suspect's vehicle struck one of the police vehicles and a pursuit ensued, the release said. The pursuit proceeded through various jurisdictions and involved members of several police departments, including East Whiteland, Willistown, West Chester, West Goshen, and Tredyffrin. The chase ended when the subject traveled up Saratoga Drive, a cul-de-sac in East Goshen Township, and onto the property of a private residence. Elijah Beckham, 28, whose last known address was Middletown, Del., was taken into custody without further incident, the release said. Further investigation at the CVS store indicated that the other suspect had been inside the store prior to police arrival and fled on foot. Police said evidence at the scene indicated the two men had been in the process of committing another retail theft before fleeing, leaving behind $2,900 worth of items. A search of the area for the second suspect with the assistance of K-9s from the Chester County Sheriff's Department came up empty, the release said. Police said the pair is part of a group responsible for stealing at least $85,000 worth of merchandise from CVS stores since September in Pennsylvania, New Jersey, Maryland and Delaware. During one theft, a CVS employee was assaulted; the suspect who was not apprehended should be considered potentially armed and dangerous, the release said. chaddsfordlive.com

Four Chicago North Side cell phone stores burglarized
Police are investigating four recent burglaries at North Side cellphone stores. In each case, the burglar or burglars throws a brick through the front window or pries open the rear door to get in, police said. Cash and other merchandise has been taken. The first burglary happened in the 2200 block of North Elston about 1 a.m. Dec. 16, Area North detectives said in an alert. Two more burglaries happened in the 1800 block of West Webster, both in the early morning hours of Jan. 10, police said. A store in the 2200 block of North Elston was also robbed the morning of Jan. 10. Business owners should make sure stores have a working video surveillance system and a burglar alarm, police said. suntimes.com


'Sorry' Chicago Woman and 2 Accomplices Stole More Than $2K in Clothes From Orland Park Macy's A sorrowful Chicago woman repeatedly apologized for stealing more than $2,000 worth of clothes from the Orland Park Macy's police said. Yue Huang, 34, wasn't alone in the heist, police said. She was helped by two other Chicago women-Caichang Li, 57, and Shunai Li, 55. All three were charged with felony retail theft. A Macy's security guard spotted the three women taking "numerous items of clothing and jackets," and leaving the store without paying for any of it, police said. patch.com


2 South Carolina women charged in $1,100 Walmart theft Two South Carolina women have been charged with stealing more than $1,000 worth of merchandise from the Walmart Supercenter across the state line in Rockingham. According to arrest warrants, Rockingham police recently arrested Davion Raheem Williams, 23, of Bishopville, South Carolina, on charges stemming from a Dec. 6 incident. Williams, arrested Dec. 31, is accused of conspiring with Ratisha Lachelle McDaniel, 20, of Hartsville, South Carolina, to steal from the Rockingham Walmart. McDaniel was arrested the day of the incident. Warrants state that both McDaniel and Williams ran away as Cpl. Cheyenne Revels was pulling up to investigate a larceny at the 720 W. U.S. 74 Business discount store. The pair allegedly stole bicycles, Razor scooters, comforter sets, an iPhone 4 case and Disney toys with a total value of $1,128.81. Another suspect is named as a conspirator in the arrest warrant for Williams, but that individual has not yet been arrested. thecherawchronicle.com

Madison, WI Shoplifting suspect arrested, allegedly took $1000 worth of jeans from The Buckle A Madison woman who allegedly helped steal nine pairs of jeans a week ago was arrested Monday after being spotted in West Towne Mall, police reported. Akayja Retelle, 18, was tentatively charged with felony retail theft and bail jumping, Madison police said in a news release. According to police: Retelle allegedly worked with a second woman to take jeans worth about $1,000 on Jan. 6 from The Buckle store at West Towne Mall. A store employee saw Retelle at the mall on Monday and called police. madison.com

Port Hope, ON, CN Police nail Durham Region men after hardware store theft
Kijiji (Canada's Free classified site) helped police locate and charge three Durham Region men with theft after high-end tools were stolen from Gilmer's Home Hardware. Port Hope Police began investigating on Sunday, Jan. 11 after impact drills, nailers and other tool kits were stolen from the store. Later, an employee noticed the same tools listed for sale on Kijiji. This led police to Durham Region where three men were arrested and the stolen tools were recovered. Dwayne Blanchard, 27, from Bowmanville, was charged with theft under $5,000 and possession of stolen property. durhamregion.com

Man connected to Golden Town Buffet identity thefts pleads guilty
A man, connected to the identity thefts after an investigation into the Golden Town Buffet in Glenmont, NY, has pleaded guilty. Saihing Chan, 21, of Brooklyn, pleaded guilty to one count of Criminal Possession of a Forged Instrument in the Second Degree, a felony, and one count of Identity Theft in the First Degree, a felony, in Albany County Court Tuesday afternoon. Chan faces four to 12 years in State Prison when sentenced on March 3. During the execution of the warrant, the authorities arrested Heng Li, then 27, for using a credit card skimmer device to obtain personal identification information of 39 credit card numbers by fraudulent pretenses. Li also was in possession of a forged Michigan driver's license and under an active deportation order at the time of the search warrant execution, as were three other employees that were present at the restaurant at that time. The investigation led the authorities to other individuals involved in this identity theft scheme, including Chan, who along with others, used stolen credit card numbers and identities to purchase thousands of dollars' worth of merchandise. news10.com

Woman employed at Hilltown, PA Walmart stole thousands of dollars from store

Do you have an ORC case to share? Publishing it educates the LP & retail community,
which might fuel even more jobs and funding. Share your ORC news and help the industry grow!

Chicago Woman Duped Menard's Loss Prevention agent, Sprayed Him with Mace A Chicago woman faces a charge of battery, after allegedly spraying a store security guard with Mace, as she was being stopped for shoplifting, according to a Homewood police report. Felicia Tyler, 45, was arrested and charged with felony aggravated battery to a merchant and retail theft after the Jan. 3 incident. At about 1:10 p.m., the guard at Menard's told police he observed Tyler taking items from display tables and putting them into her purse and coat pockets. As Tyler walked toward the store exit, the guard confronted her, and she told him she would go back to pay for the items, the report stated. Tyler then reached in her purse like she was taking out money but instead pulled out mace and sprayed the guard in the face, the report stated. The two began to struggle, and the guard was able to take the mace from Tyler and escort her to the store's security office, the report added. patch.com


Owner of Capitol Motorsports records, uploads video of suspects stealing winter wears from store A Winnipeg store owner said tips from the public are pouring in about a theft in his store that was caught on surveillance video and posted to YouTube. ""I did see something that CBC posted about a guy that had his snowblower taken, and I thought, 'you know I'm gonna just throw it out there," said Dave Rand, the owner of Capitol Motorsports. "I'm not much of a guy that deals with social media, so I put it out there and my phone just blew up. I had a ton of calls." Rand's video first shows two men in the his store at 157 St. Anne's Road on Saturday looking at winter jackets. 'This was kind of some redemption."' Dave Rand, owner of Capitol Motorsports. One of the men then asks the employee to help him look for gloves. While the female employee was distracted, the second suspect walks out of the store with pants and a jacket. The man, who is then seen walking back into the store after dumping the merchandise outside, calls to his friend and they both leave. The clothing was worth about $500, but Rand said that isn't the most irritating aspect of the theft. "Financially we've given away bigger things for charities ... that doesn't affect me," said Rand. "It's just when someone does that to you, takes something from you, you know, it affects you in a negative way, so this was kind of some redemption." cbc.ca


Customer intervenes after shoplifter tries to hurt Best Buy Loss Prevention agent A 29-year-old Midland man was arrested this month after allegedly wielding a box cutter while trying to shoplift at Best Buy. Manuel Agustin Diaz was being held Monday on a $75,500 bond for the first-degree charge of aggravated robbery, according to the arrest affidavit. Police responded Friday to a call involving someone who allegedly was "trying to cut people in the front of the (Best Buy)," according to the affidavit. Multiple witnesses told police that Diaz tried to hurt the store's loss prevention officer after being asked to produce a receipt for a pre-paid cellphone believed to be stolen, according to the affidavit. One customer intervened in what a witness described as a "scuffle," and together the loss prevention officer and customer were able to get the box cutter away from Diaz, the affidavit states. Police found the pre-paid cellphone -- along with a cellphone charger, orange screwdriver and yellow and black measuring tape -- in Diaz's pockets, according to the affidavit. mrt.com

Zales store employee foils $30,000 theft at Solomon Pond Mall, Marlborough, MA A Zales employee stopped a Philadelphia man from stealing over $30,000 worth of diamonds in the Solomon Pond Mall Saturday night, Marlborough police said. At around 7 p.m. Duane Pierce, 51, and another man entered the Zales jewelry store. The other man, who has not been identified by police yet, distracted employees while Pierce grabbed four loose diamonds from behind the counter, Detective Scott DeCiero said. When Pierce tried to leave the store, the employee grabbed him by the arm and Pierce dropped the diamonds. The diamonds were valued at $34,276, according to DeCiero. Pierce was chased by the employee and mall security. He was caught by a Marlborough officer in the parking lot and arrested. No one was injured in the incident. Police were still looking for the other suspect. bostonglobe.com


Former cop sues Kentucky hunting store after accidentally shooting off his own finger A former police officer has filed suit against a hunting and fishing store in Kentucky after shooting off his own finger when an employee gave him a loaded gun. "He's had multiple surgeries, thousands of dollars in medical expenses," Smith's attorney, B. Alan Simpson, told The Post in a phone interview Tuesday. The accident at Barren Outdoors happened on March 26, when Darrell Smith asked to see a .380-caliber handgun, according to court documents. Simpson said Smith was merely curious about the gun and wanted to take a look. The bullet passed through two fingers, and doctors couldn't save Smith's left index finger, Simpson said. washingtonpost.com

Police investigating armed robbery at Clovis, CA Walmart
Clovis Police are searching for two suspects who stole $800 worth of merchandise at gunpoint Tuesday night. Sgt. Lonnie Amerjan said that one of the men entered the Walmart just before 5:30 p.m. and began to load a shopping cart with expensive items from different areas of the store. Loss prevention officers grew suspicious of the man and stopped him as he tried to leave. The man then drew what was described as a black, semi-automatic handgun and pointed it at the two loss prevention personnel, who allowed him to pass with the cart. fresnobee.com

Officers investigate armed robbery at Zumiez inside the Coastal Grand Mall, Myrtle Beach, SC Myrtle Beach Police investigate a reported armed robbery at a Coastal Grand Mall store early Tuesday afternoon. According to a filed police report, officers responded to Zumiez just after 12:30 p.m. in reference to an armed robbery. Responding officers say a black male approached the victim from behind and pressed a knife to their back. The man instructed the victim to not look at him, open the register and hand him the money inside. "After handing the offender the bills, the offender instructed the victim to lay on the floor and wait five minutes before getting up," the report further stated. Officers say the victim complied with the suspect's demands, and after five minutes, contacted police. Mall security also responded to the scene and was unable to locate a suspect. wbtw.com


Pickup Truck Smashes into NJ Liquor Store in Brazen ATM Robbery A pickup truck smashed through the front of a Clifton, New Jersey liquor store in a brazen smash-and-grab overnight, crashing so violently that it dislodged the ATM in the front of the store, surveillance video shows. Employees at the Liquor Locker on Allwood Road showed NBC 4 New York the video of the robbery, which happened just after 2:30 a.m. Tuesday. Two men are seen peering in through the windows, apparently getting a sense of the store layout. Then a pickup track reverses through the front of the store, dislodging the ATM. The two men drag the machine into the cab of the Ford pickup truck and speed off. nbcnewyork.com


Small city of Dexter, MO approves $30,000 CCTV system City leaders in Dexter, Missouri are trying to beef up security by installing surveillance cameras around town. City administrator Mark Stidham said having the cameras available will aid police in solving crimes. "It will be helpful for our officers," Stidham said. "We can back up the cameras and review the time frame." Stidham said the exact locations of the cameras still has to be decided. But he said the city will concentrate video surveillance downtown and around the Business 60 shopping strip. The city expects to spend about $30,000 from its general revenue over the next year and a half to fund the project. Stidham said that will buy the city eight cameras, recording equipment, as well as antennas that will allow for wireless video transmission to the Dexter police station. "If it solves one crime it will be worth it," Stidham said. kfvs12.com

Eleven inmates released from the Summit County, OH Jail had theft cases
Close to a dozen of the Summit County Jail inmates freed Sunday due to budget constraints were accused or convicted of theft-related cases. In all, 71 inmates were released on Sunday. Three of the inmates ended up being arrested within hours of their release. Jail and county officials said they were unsurprised by the inmates' arrests. cleveland.com

UK: Second smash and grab jewelry raid by axe-wielding robbers at Teesside jewelers Detectives are linking an armed raid by axe-wielding robbers at a Middlesbrough jewelers with an earlier robbery at Yarm. The latest raid took place at 4.25pm on Tuesday JAN13 and robbers burst into Market Cross Jewellers on Linthorpe Road with what are believed to be hand axes. No-one was hurt. Police have confirmed they are linking the raid with another robbery at another branch of Market Cross Jewellers on Yarm High Street on Monday, November 10. In the Yarm raid the robbers, who were wearing balaclavas, escaped with jewelry worth thousands of pounds. thenorthernecho.co.uk

Poughkeepsie woman charged with 7 counts of ID

Wichita, KS Police officer pepper-sprayed while trying to arrest alleged Target shoplifter

Woman 'evicted' from Grand Blanc, MI Walmart store
---
● Advance Auto Part - Lexington, KY - Armed Robbery
● Buckeye Wireless - Youngstown, OH - Burglary
● Dollar General - Pueblo, CO - Armed Robbery
● Dollar General - Kansas City, MO - Armed Robbery
● Dollar General - Elkhart, IN - Robbery
● Dollar General - Lubbock, TX - Armed Robbery
● Golden Donuts - Los Angeles, CA - Armed Robbery - clerk killed
● Hang Time - Indianapolis, IN - Armed Robbery
● LaPlacita Grocery - Stuart, FL - Armed Robbery
● Lucky Bamboo - Bibb Co, GA - Armed Robbery
● Neighborhood Deli - Newark, NJ - Armed Robbery - clerk killed suspect
● North Central Hobbies - Overland, KS - Burglary
● Payless Pharmacy - Florence, AL - Burglary
● Ryan's Convenience - Tulsa, OK - Robbery/ Shooting - 1 suspect killed
● Speedway Market - St Louis, MO - Burglary
● Subway - Twin Falls, ID - Armed Robbery
● Sunoco - Springfield, MA - Armed Robbery
● US Gas Mart - Wilkes-Barre, PA - Armed Robbery
● Warehouse Shoe - La Puente, CA - Armed Robbery
● 7-Eleven - Kansas City, MO - Armed Robbery





The Next Revolutionary Alarm Service
for Retail Management
"Nutech National adds a game-changer to the Alarm Service Industry by unveiling SmartRetail Alert, the all-in-one text alert management service for retail."
Orlando, FL - November 19, 2014 - NuTech NaTional started off the week by announcing SmartRetail Alert, the app that goes way beyond Central Station data. This clever, user-friendly interface allows Regional and District Managers to not only receive Central Station data via text-message notifications, but also view and manage service and installation jobs.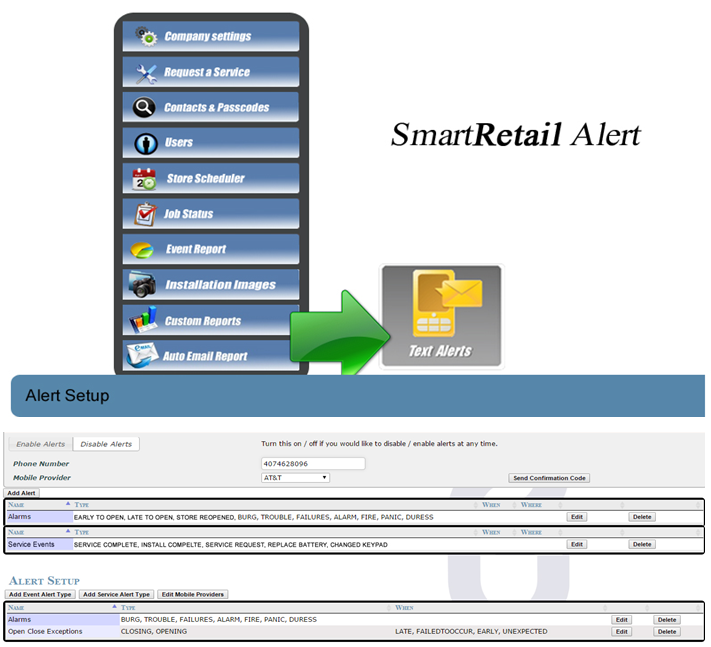 The end-user will be able to access information more conveniently than ever before. Service issues, service completions, store re-openings, late/early to open/close, installation notices and much more; will all be available through immediate text-notification.

SmartRetail Alert is just another cutting-edge service included with NuTech's brand new NuTech Link 6.0, a complete retail management software, offered free to all of NuTech's clients. As the technological field continues to expand, so do consumer expectations. Choosing the right security measures shouldn't have to utilize multiple applications to manage an alarm. This is why NuTech created SmartRetail Alert, serving as an all-inclusive security alert service. "With technology expanding daily, we have to keep up with the curve, NuTech is excited about SmartRetail as we see the benefits that immediate notifications via smartphone gives to our clients, allowing them to respond accordingly," said Greg DeTardo, President of NuTech National.

One of the convenient features of this service is that it's easy to set up and use. All the application needs is a phone number and provider; it is compatible with Android and Apple devices. From there, the client can enable, disable, add or delete alerts, and create alert exceptions (such as for opening/closing). SmartRetail Alert is completely customizable for the end-user as to what kind of alerts they would like to receive, and NuTech's support team is always available to help.

The next breakthrough in alarm management is here, making management simpler than ever before. Monitoring accounts with NuTech will give the client access to SmartRetail Alert and numerous other services and benefits for a greater retail alarm partner.

Experience More today, call 800-569-1600 ext. 1205.



| | | | |
| --- | --- | --- | --- |
| Job Opening | Company | Location | Origination |
| Director of Corp. LP | Bed Bath & Beyond | Union, NJ | Bed Bath & Beyond |
| Director LP | Sephora | San Francisco, CA | LinkedIn |
| Director of Corp. Security | Gap Inc | San Francisco, CA | Gap Inc |
| VP of Sales | Checkview | Chanhassen, MN | Checkview |
| Sr. Director, Field LP | Ross Stores | Dublin, CA | Ross Stores |
| Director Market LP | Walgreens | Phoenix, AZ | Walgreens |
| Regional LP Mgr | Dollar General | Multiple Locations Nationwide | Dollar General |
| Market AP Specialist | REI | Portland, OR | REI |
| National Account Executive | Checkview | Northeast Region | Checkview |
| National Account Executive | Checkview | United States | Checkview |
| National Account Manager | Vector Security, Inc | TBD | Vector Security, Inc |
| | Confidential | Northeast | Downing & Downing |
Limited Time Only - Post Your Multi-Unit LP jobs for FREE - Learn More Here




Today's Daily Job Postings from the Net - Appearing Today Only
View our Internet Jobs Archives here

| | | | |
| --- | --- | --- | --- |
| Job Opening | Company | Location | Origination |
| Regional LP Manager | Family Dollar | Philadelphia, PA | Family Dollar |
| District LP Leader | JC Penney | Manassas, VA | JC Penney |
| Dept Mgr LP & Safety | Lowe's | Round Rock, TX | Lowe's |
| LP Manager | Sears | Maplewood, MN | Sears Holdings Corp |
| LP Manager Hrly | Sears | Brooklyn, NY | Sears Holdings Corp |
| LP Manager Hrly | Sears | Lafayette, IN | Sears Holdings Corp |
| District LP Mgr | Sears | Morrow, GA | Sears Holdings Corp |
| LP Manager Hrly | Sears | Texas City, TX | Sears Holdings Corp |
| Multi Unit LP Mgr | Kmart | Auburn, CA | Sears Holdings Corp |
| LP Manager | Sears | Laredo, TX | Sears Holdings Corp |
| LP Manager Hrly | Kmart | El Paso, TX | Sears Holdings Corp |
| LP Manager Hrly | Sears | Albany, GA | Sears Holdings Corp |
| AP Manager in Training | Walmart | Crestwood, IL | Wal-Mart |
| AP Manager in Training | Walmart | Chippewa Falls, WI | Wal-Mart |
| AP Manager in Training | Walmart | Homestead, FL | Wal-Mart |
| Distribution LP & Safety Mgr | HSN | Piney Flats, TN | HSN |
| AP Team Leader | Target | Westland, MI | Target |
| | | | |