Is Facial Recognition The Next Privacy Battleground? The public debate begins
Technology can now link your face with data about you- a powerful tool that has privacy experts concerned. Legally, there's nothing stopping American businesses from doing so. A recent BBC article posited the future concern that retail businesses could compare photos taken in-store with databases drawing from data found on the Internet-like databases of social media or Facebook users. But no business wants to be the first on its block to start scanning customer faces and get caught with data the customer didn't want collected, says Joe Rosenkrantz, CEO of FaceFirst, a Los Angeles-based company that sells facial recognition systems. Instead, FaceFirst's retail clients mainly use the company's biometric analytics to track known shoplifters. But FaceFirst doesn't just have clients looking to bolster loss prevention: The company has created a custom mobile app for law enforcement and sold their services to 71 police agencies, Rosenkrantz says. The largest police agency database among FaceFirst's clients has 8 million entries-and processing that data more quickly for officers on the move has obvious advantages.

Despite ongoing controversy over technology-related privacy violations, America is one of the few developed nations without a universal or federal privacy law governing how data is collected and shared. The Electronic Frontier Foundation has been up in arms about data privacy in general, but the organization is especially concerned about data collection in the retail sphere.

Building databases of shoplifters and suspicious characters is one thing, but even without a federal data collection law, retail outlets are wary of offending the customers they're trying to woo. Of course, all bets are off if customers give their consent-which many already do wittingly or unwittingly, often simply by signing in to an app with a Facebook account. Lynch is worried that voluntarily linking biometric data from facial scans to retail data will have ramifications that customers can't foresee.

The potential for businesses to compile new customer data is too tempting to pass up for long. Facial recognition technology has advanced, and if privacy advocates and businesses don't agree on what precautions to take with all that stored personal data-and the government doesn't step in-some future Target-size leak could spill biometric-linked data that's even more personal and much harder to recover fastcompany.com

Fatal shooting inside The Home Depot in NYC leaves two dead
Two male New York City Home Depot employees are dead, including the gunman, after a shooting inside the store Sunday afternoon An employee of the Home Depot in the Chelsea neighborhood entered the location, went into the lighting section of the store and began engaging in conversation with another employee of the store. At that time, shots were fired, Captain Steven Wren from the detective bureau of Manhattan said in a brief press conference that detailed preliminary information. The victim working at the store at the time, believed to be shot three times, was taken to Bellevue Hospital. No one else was injured. EMS responded and pronounced the suspect, 31, dead upon arrival at the scene. He shot himself in the head. The victim, 38, was shot in the abdomen and the chest, and was pronounced dead by the time he arrived at Bellevue. "We're deeply saddened by this tragedy. We are fully cooperating with the authorities on their investigation of what appears to have been an isolated incident," Home Depot Spokesperson Stephen Holmes said Sunday evening. A witness at the scene reported that the shooter was described as a "disgruntled employee" by nearby workers. Police have not confirmed the relationship between the suspect and the victim. Police rushed to the scene just after the gunman entered at 2:45 p.m. ET. A crowd of about 15 people were running near the store shouting "someone's shooting, someone's shooting," according to a witness at the scene. The store was quickly evacuated and police were dispersing people on the sidewalk. A photo on social media showed someone being taken away from the scene on a stretcher. Around 4 p.m., employees reentered the store. Police are still investigating the shooting. nydailynews.com cnn.com
Lawsuit blames Pasadena Target store for cashier's suicide - three days after "walk of shame" - handcuffed in front of co-workers & customers The mother of a former cashier at the Target store in Pasadena sued the retail chain for wrongful death Thursday, alleging her son committed suicide three days after being humiliated by management by being handcuffed and forced to take part in a so-called "walk of shame" in front of co-workers and customers. According to the complaint, Graham Gentles arrived for work last July 15 and was immediately met by police and store security. At the direction of two members of the store management, he was handcuffed and led before other store employees to an office, the suit states. "Mr. Gentles was shocked, confused and mortified at being handcuffed and walked through the Target store in front of co-workers and customers," the suit states. "Mr. Gentles had no idea why he was being arrested. He was questioned in the office, then later taken to the police station, the suit states. However, he was later released and never charged with any crime, according to the complaint. The suit alleges the actions by the two Target management representatives were part of a company practice that other employees had also experienced. "The walk of shame is a Target policy to purposely cause shame, embarrassment and emotional distress to any Target employee who is suspected of stealing from Target," the suit states. "The policy consists of employees being arrested and paraded in handcuffs through the Target store in full view of co-workers and customers." However, the suit alleges that Graham Gentles' involvement in a "verbal altercation" with another Target worker at a bar outside of work hours several months before the handcuffing incident may have prompted management to subject him to the "walk of shame," the suit states. He suffered from Asperger's syndrome, but was a loyal employee who always arrived early to work, the suit states. mynewsla.com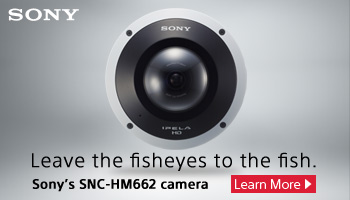 Winter Storm Juno's Economic Impact - Hitting 50 Million People - One Day Shutdown From Impassable Roads Cost $300M to $700M per State "In the grand scheme of things, it's really not that huge of a deal," if there are going to be blizzard-like conditions, a Monday night is relatively opportune for business. It's disruptive, but from a retail perspective I don't believe it's going to be hugely significant because of the time of year that it's occurring and the days of the week it's happening on. Monday, Tuesday, even Wednesday are usually some of the slowest retail days of the week, Gold said, adding that most chains are taking inventory this week. Most apparel folks have anything from 25 to 50 percent of their stores in the path of the storm. A one day of shutdown of normal business from impassable roads can cost a state $300 million to $700 million. That includes the direct and indirect impacts of the storm on businesses and government. Hourly workers are among the hardest hit by closures, although a portion of their lost income will be made up with overtime later. While some purchases at retail will be deferred - or pushed forward - IHS said sales would be lost. The forecasting firm said department stores, general merchandise stores and gasoline stations would miss out on some sales. The study suggested that New York state would lose $700 million for each day a snowstorm shut down business. That included the loss of $88 million in retail sales and another indirect impact equal to $64 million in sales. New Jersey's economic losses for each day of shutdown were estimated at $289 million, with $34 million in retail sales lost and an indirect retail sales impact of $25 million. wwd.com

Target's data breach drove 34% increase in spending on cybersecurity last year & U.S. CEO's worried about 'over-regulation' A survey of 735 IT professionals found 61% saying their organizations boosted cybersecurity spending last year following the Target Corp. breach, with the average increase being 34%. A survey of chief executives worldwide by PwC found U.S. CEOs more concerned about over-regulation and cybersecurity than their international counterparts. The survey found 57% of U.S. CEOs extremely concerned about over-regulation (versus 43% of global CEOs) and 45% concerned about cyberthreats (versus 21% of global CEOs). wsj.com

Canada's Tim Hortons planning 'significant' layoffs at head offices next week after Burger King purchase "There is talk of departments of 120 going down to 40 people. Cutting all departments in half is the direction, but some will be worse than that." Tim Hortons employed roughly 1,400 employees across seven regional offices prior to the blockbuster $12.5-billion deal struck last August to create the world's third-largest restaurant chain. financialpost.com

Fed Releases Plan for Speeding Up, Securing Payment System

Valentine's Day spending to reach NRF survey high $18.9B - $142.31 per person

Japanese clothing retailer Uniqlo to open 2 flagship shops in Toronto

Gap to close Piperlime brand online and its single store in NY

First Retail Risk and Loss Prevention show in Cape Town, South Africa

Quarterly Same Store Sales Results

Delhaize Group Q4 U.S. up 3.6% with U.S. revenue up 12%

Last week's most popular news article --

Wal-Mart shuffles senior executives, announces departures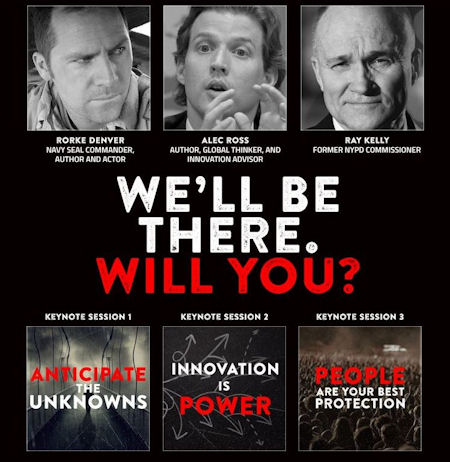 NRF Protect 2015 Preview


Keynote Session:
Don't miss this awesome lineup!
Attend NRF PROTECT 2015 and experience three provocative yet proven keynote speakers who challenge convention, demand excellence and deliver results - just like you. This event is guaranteed to change how you think about your role and the retail LP profession.
The 2015 NRF Protect LP Conference & Expo takes place June 23-25, 2015 in Long Beach, CA. To learn more about this session and others, click here.

All the News - One Place - One Source - One Time
The D&D Daily respects your time & doesn't filter retail's reality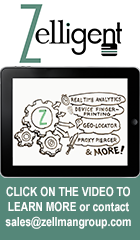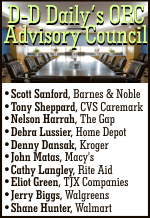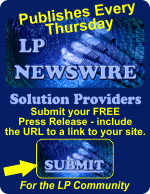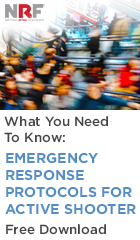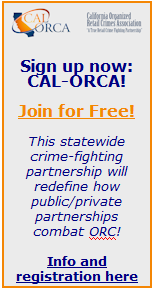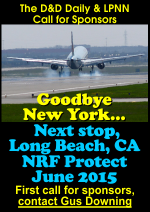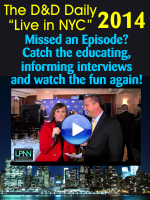 The D&D Daily
"Live in Ft. Lauderdale" at the NRF Show

ORC Roundtable
A National Update


Denny Dansak, Sr. Corp. Mgr. ORC, The Kroger Co.; Nelson Harrah, Dir. of ORC, Gap Inc.; Tony Sheppard, National Mgr., ORC Unit, CVS Caremark; Debra Lussier, Sr. Mgr., Investigations, The Home Depot; and Scott Sanford, Dir. of Investigations & Training, Barnes & Noble Inc.,
Sponsored By:




LPNN Quick Take 17



See all episodes here




Kenya's West Gate Mall Massacre - Could it happen here?

In September 2013, armed gunmen attacked the Westgate shopping mall in Nairobi, Kenya, resulting in 61 civilian deaths, six dead security officers and over 175 injured. Special Agent In-Charge Richard Frankel of the FBI deployed to Kenya with a Rapid Deployment Team and assisted the Kenyans in the forensic and intelligence investigation related to the terrorist attack. In this LPNN interview, Mr. Frankel talks about this high-profile investigation, the odds of a similar attack occurring in the U.S., and the importance of active-shooter programs for retailers. With the ultimate responsibility of protecting your employees and customers, learn what LP executives can do to prepare for and prevent such a catastrophic event.
Solution Providers, have a video or commercial you want to publish? Contact us.


Mobile payments, and mobile payments cybercrime, to take off in 2015
More than 30 million smartphones will be used for mobile payments in 2015, according to Deloitte, with about 10% of smartphones worldwide used to make an in-store payment at least once a month. In 2014, less than half a percent of about 450 million smartphones did so. The process of adoption will be a snowball effect as increasing numbers of consumers become familiar with the process and more retailers in more markets begin accepting such methods of payments. However, security could be a big issue with cybercriminals following the money, according to to Chris Doggett, North American managing director of Kaspersky Lab, a Moscow-based international information security firm, told the Washington Post. "It's very easy to predict that as the adoption of mobile payment systems like Apple Pay increases, that attacks will grow to follow that," says Doggett. "It's like that famous saying, "Why do you rob banks? Because that's where the money is." If Apple Pay becomes a big, pervasive system for payments, you can be sure that the criminals are going to be right behind, figuring out how to breach Apple's security and how to steal money." bizreport.com

Take Care: "Friendly Fraud" is Widespread
Even though friendly fraud usually has two categories, deliberate and accidental, most cases fall under the first one, when a customer's actions fall under the definition of friendly fraud. It is quite surprisingly to find that some people seem to find friendly fraud not so wrong: according to data collected by Trustev, 25% of respondents from a survey of 1000 US consumers have no problems with people committing friendly fraud. Other interesting data from that survey is that 5% of respondents confessed that they have actually committed friendly fraud in the past, while 17% of them said they have disputed credit card charges without contacting the online merchant first. This is very costly to merchants, with reported losses grossing $11.8 billion each year. Since fraudsters are always looking for new ways of exploiting the systems for their advantage, it is very hard to do anything to stop friendly fraud from happening. Merchants can, however, try to protect their businesses as much as possible, with customer screening presenting as one of the best actions retailers can take to protect themselves. tech.co

GameStop Uses Beacons And Big Screens To Get Millennials Buying

Starbucks' Mobile Payments Jolt

IKEA to open e-commerce locations in Canada



"Fraud is not a person - it is a dynamic grouping of statistics that deviate from the norm."
Stuart B. Levine, CFI, CFCI
CEO, The Zellman Group & Zelligent

ORC male duo busted for hitting Walgreens 10 times in two days for refund fraud in Sarasota, FL Two men were arrested on Thursday on charges that they went to 10 Walgreens in a two-day period using found receipts and stolen items to get cash for false returns, according to the Sarasota County Sheriff's Office. Deputies received an anonymous tip on Sunday that Evan Fried, 35, and Joseph Hochberg, 23, both of Sarasota, were committing retail fraud throughout the county. The tipster said that Hochberg would go to Fried's residence in the 5300 block of Duncanwood Drive and the two would leave for retail stores at 11 a.m. On Tuesday deputies arrived at Fried's residence and followed the two as they went to a Walgreens at 5800 Bee Ridge Rd. in Sarasota at 1:47 p.m., according to the report. Fried exited the vehicle, entered the store and stole a bag of almonds valued at $6.99, according to surveillance footage. Deputies observed the two go to 10 different Walgreens throughout Sarasota on Tuesday and Wednesday both picking up receipts in parking lots and trash cans discarded by previous customers and repeating the thefts and returns, according to a report. Both were charged with organized fraud. Fried has more than a dozen arrests for multiple theft charges, burglary and aggravated battery with a deadly weapon. Hochbery has prior arrests for larceny, dealing in stolen property and resisting a retail merchant. bradenton.com

Retailers Alert: St. Joseph County, IN., Police warning retailers of credit card fraud gang hitting stores A news release from the St. Joseph County Police Department said the fraud attempt starts when the suspect uses a card that causes the card reader to freeze up or go offline. After the card reader is disabled, the suspect engages the cashier in conversation and calls a number from their cell phone, pretending they are calling their bank to fix the problem. When the suspect hands over the phone, however, instead of talking to a person from the bank they are talking to someone else who is a part of the fraud. In several instances, the department reports that fraud results in substantial loss to the store if the suspects are able to convince a hurried or harassed cashier that the sale is legitimate, and take large amounts of expensive merchandise. fox28.com


Fairfield police charge trio of N.Y. men in alleged credit card theft ring hitting Target Police arrested a trio of New York men Thursday after they allegedly tried to use fraudulent gift cards to buy items at a local Target store. Richard Morgan Jr., 22, Kareem Prosper, 21, and Terrance Williams, 21, all of Jamaica, N.Y., attempted to buy a variety of electronics using the cards, which prompted a cashier's suspicion, Fairfield Deputy Police Chief Anthony Manna said. While being processed at police headquarters, several other cards were found in the suspects' shoes, socks and wallets, totaling 29 in all. The arrests mark the second time in less than two weeks that a group has been with attempting to use stolen credit cards at the department store. newsinni.com

15th Member of DC-based Identity Theft Ring Pleads Guilty
Maryland woman pleaded guilty Friday in connection with her involvement in a sophisticated identity theft ring that stole the identities of over 600 individuals in Washington, D.C., and surrounding areas with an estimated loss of well over $1 million. Fifteen members of the fraud ring have been convicted so far as a result of this investigation. According to Elliott, members of the ring used their employment at local businesses and nonprofits-including banks, credit unions, medical and dental centers, employee associations, restaurants and stores-to access and steal personally identifiable information (PII) such as social security numbers, addresses, and dates of birth, as well as debit and credit card information. The conspirators then used this stolen information to manufacture fraudulent driver's licenses and other identifications, as well as fraudulent debit and credit cards. Conspirators used the fake identifications and debit or credit cards to establish lines of credit, purchase merchandise at retail establishments, make unauthorized withdrawals from victims' bank accounts and manufacture and cash counterfeit checks. Elliott specifically admitted that that she stole PII and debit and credit card information at the restaurant at which she worked. infozine.com

Man indicted in Cobb County Million dollar diamond heist
A Florida man has been charged with racketeering in a million-dollar diamond heist in Cobb County. Osniel Labrada-Guillen was indicted Thursday by a Cobb County Grand Jury. He faces two counts of violating the Georgia RICO Act. The burglary happened between Jan. 13 and Jan. 14, 2010, at Diamonds R Forever on Wade Green Road in Kennesaw. According to the investigation, someone cut holes in the store's roof, disabled the phone and alarm systems, broke into a safe and stole more than $1 million worth of jewelry. Police later found a plastic bin filled with items taken in the burglary. DNA was recovered from a plastic spoon found inside the bin, but did not immediately help police identify a suspect. A similar burglary was committed at a jewelry store in Greenwood, Ind., in 2012. Police collected DNA from a ski mask found at the scene and determined the crime was committed by the same suspect who burglarized Diamonds R Forever. Both cases went unsolved until September 2014, when the DNA was matched to Miami Gardens, Fla., resident Labrada-Guillen. 11alive.com

$20,000 in stolen JC Penney merchandise found at Dorchester, MD man's home
Maryland State Police and agents from the FBI arrested a Dorchester County man after locating $20,000 in merchandise stolen from JC Penney at his home, police said. Police said an investigation revealed that since June 2014, one of JC Penney's contracted drivers had been removing merchandise from the trailers he was hauling. They said "additional investigative measures were put in place to track the thefts." On Friday night, police executed a search and seizure warrant at the home of Robert Francis Palmer, 44, of the 5600 block of Fooks Ave. in Federalsburg, and found stolen items including clothing, shoes, kitchen appliances and a "tag sensor remover" inside. Palmer was arrested and charged with theft and burglary, and court records show he was released after posting $15,000 bail. baltimoresun.com

Kmart cashier allegedly aids shoplifters in Racine, WI
A woman failed to appear in court to face a felony charge Thursday for an attempt in November to steal about $1,400 of merchandise from Kmart, 5141 Douglas Ave., with the alleged help of an employee. Tiffany M. King, 31, of Racine, was reportedly stopped by a loss prevention employee while she was loading merchandise into a car Nov. 4 alongside Terressa Russell, 37, of Racine, who was charged in November, according to a criminal complaint. The plot also allegedly included DeShawn T. Brooks, 20, of Racine, an employee of the store who failed to scan items during checkout. Brooks was also charged in November, according to court records. Although two of the women were arrested on the scene, King was reportedly allowed to leave because she was cooperative, had no previous criminal record, and had two children in the car. King reported to police for an interview two days later and was arrested afterward. journaltimes.com



8 people steal over $2000 worth of jackets from Macy's in DeWitt, NY Police are looking for eight people who robbed the Macy's at ShoppingTown Mall last week, an official said. Five males and three females stole more than $2,000 worth of Ralph Lauren Polo Jackets around 6:40 p.m. Jan. 14, Sgt. Denis Mower, of the DeWitt Police Department said. When the group was approached by a loss prevention employee, a tall male threatened the person with a knife, Mower said. syracuse.com

ORC female duo using booster bags arrested at Coastland Mall in Naples, FL., hitting Old Navy

Woman arrested stealing $3,600 in razors from Wal-Mart Supercenter in Hoover, AL

Do you have an ORC case to share? Publishing it educates the LP & retail community,
which might fuel even more jobs and funding. Share your ORC news and help the industry grow!

Tennessee Business Owner Sentenced to 10 Years for $3.5 Million Cargo Theft Scheme Earl Stanley Nunn, 60, of Memphis, was sentenced by U.S. District Judge Gary A. Fenner to 10 years in federal prison without parole, which is the maximum sentence for the offense. The court also ordered Nunn to pay $3,514,521 in restitution. Nunn, the owner of Nu World Trucking, LLC, was the leader of a cargo theft ring that used the resources of Nu World Trucking to steal cargo in various states. They did so by "bob-tailing" (meaning they traveled in a road tractor truck, without a semi-trailer attached) through truck stops and service stations located on or near interstate highways, looking for semi-trailers that had been left parked and unattended, and were not coupled to road tractors. When they located a semi-trailer that appeared to be unattended, they would steal the semi-trailer and the goods it contained by coupling their road tractor truck to it and driving off. After having stolen a semi-trailer and its contents, they usually transported the stolen goods to the Chicago, Ill., and Detroit, Mich., areas to be "fenced" or sold. Co-conspirators committed thefts in various states, including Arkansas, Illinois, Indiana, Iowa, Kansas, Kentucky, Maryland, Michigan, Missouri, Nebraska, Ohio, Tennessee, Texas, and Virginia. Nunn's co-conspirators included his nephew, Michael Lee Sherley, 50, of Memphis, his son, Roderick Nunn (who pleaded guilty in a related case in the Western District of Michigan) and others. justice.gov

Safeway security officer stabbed Friday by shoplifter in Lanham, Md.
Police say the security guard was conscious and breathing as he was taken to a local hospital with non-life threatening injuries. The shoplifter escaped on foot. privateofficer.org

$1M in fake merchandise seized in lead-up to Super Bowl
In a surprise raid at a Valley mall Saturday, federal agents seized what they identified as counterfeit NFL merchandise with only eight days until the Super Bowl. Immigration and Customs Enforcement, or ICE, agents seized NFL team-branded flasks, watches, and jewelry. "Every dollar that goes to a counterfeiter typically is funneled to a larger [criminal] organization that could be involved in a variety of crimes: transnational criminal organizations, guns, drugs, violence, you name it," Cox said. The Saturday mall raid was triggered when agents found counterfeit goods at a kiosk, Cox said. The kiosk's owner said over the phone that he believed all his merchandise is authentic; he said he bought it from vendors in California. abc15.com

Suspect who shot 7-Eleven clerk could be Walmart safe robber
Albuquerque police believe one of the six men arrested in connection to the armed robbery of a $23,000 Wal-Mart safe could also be a suspect in the shooting of a 7-Eleven clerk last year. kob.com

2 children charged in greeting card arson at S.C. Walmart
The two minors, ages 11 and 13, were arrested and charged with torching a South Carolina Walmart. When you want to burn the very best, try the greeting card aisle. Two South Carolina children face Arson charges for Millions in Damages to a Walmart in Columbia. An 11-year-old boy and his 13-year-old cousin were charged with third-degree arson Friday related to a Dec. 31 fire in the greeting card aisle that caused millions of dollars worth of damages, the Columbia Police Department said. It was not a Hallmark moment. The store suffered extensive smoke damage, but the store's sprinkler system activated and kept the fire contained until firefighters could extinguish the blaze, Columbia Fire Chief Aubrey D. Jenkins said. nydailynews.com


Gun from Giant Eagle shopper's fanny pack goes off in store in Richland Twp. PA A gunshot was fired inside the Giant Eagle grocery store at the Northtowne Square shopping center on Friday afternoon, police said. Northern Regional Police Chief Robert Amman said a gun fell out of a shopper's fanny pack when he bent over to pick something up, and the weapon discharged. Two people were hit by debris, but not by a bullet, Amman said. They were treated at the scene for superficial wounds. Police said the man with the gun -- identified as 59-year-old Gerry Good -- will be charged with simple assault and reckless endangering. wtae.com


Shoppers Drug Mart in Calgary, CN targeted in smash and grab: over $60,000 in damages Police say a Shoppers Drug Mart in McKenzie Towne suffered an estimated $60,000 worth of damage during an attempted smash and grab robbery on Monday. Officers were called to the drug store in the 600 block of McKenzie Towne Drive S.E. around 1:30 a.m. A witness told police they saw a Ford F350 back into the front of the store, going right through a metal security gate and slamming into a checkout counter. The witness says three men then began loading goods onto the truck, but the vehicle became struck as they tried to drive away. Monday's incident is the third attempted smash and grab in Calgary this year. globalnews.ca


UK: Louis Vuitton smash and grab raiders jailed for 26 years
A gang of smash and grab raiders have been jailed after they made off with luxury items worth $105,000 from a designer store in the West End. Shocking CCTV footage shows the moment the men kick down the door of Louis Vuitton, in Sloane Street, during the early hours of June 26 last year. Wearing crash helmets, the men can be seen snatching armfuls of designer handbags, belts and purses worth more than $105,000. Blackfriars Crown Court heard the gang of five men were arrested in Islington shortly after the raid and officers recovered a quantity of the goods from a property. A judge sentenced the men to a total of 26 years in prison during a sentencing hearing today. standard.co.uk

Police investigate suicide at Danbury mall

Shoplifter to serve 5 years in Newport Wal-Mart fires - trying to cover up his thefts

2 Walmart Stores In Fort Collins Receive Identical Bomb Threat

Police investigating shooting at Lloyd Center Mall parking garage Saturday evening at 5 p.m. in Portland, Ore.

Two men arrested after Trooper finds 170 stolen credit cards in Seymour, Indiana

Parolee sentenced to 8 years for creating counterfeit credit card lab & 100 fraudulent cards in his home in Penngrove, CA

Man busted trying to buy $2k of gift cards with fraudulent credit cards at Ben & Jerry's ice cream shop - Really?

Trio nabbed for high-end shopping sprees with fraudulent credit cards on Worth Ave. in Palm Beach

Second Armed Robbery reported at Coastal Grand Mall store in Myrtle Beach

Cargo Theft: Police investigating semi-truck thefts search acreage in Saskatoon, CN

Family Dollar Robber falls from ceiling into Houston Police custody

Robber Targets People Picking Up Prescriptions in Denver

Belden Jewelers in the Westgate Mall, Brockton MA reported an Armed Robbery at 3:30pm Sunday

Police respond to possible burglary at vacant Jamestown Mall in St Louis

James Avery Jewelers, Alamo Ranch, San Antonio, TX reported a Grab and Run of a $1,100 gold bracelet

Kay Jewelers, Bayshore Mall, Eureka, CA reported a Grab and Run of a 22" Gold chain, valued at $3,149

Kay Jewelers, Pieamonte at Ontario Center, Ontario, California reported a Burglary of 15 pieces of silver merchandise valued at $1,439

Man stole $750 worth of Pokemon cards from Walmart in Halfmoon, NY
---
● CVS - Chesterfield Co, VA - Armed Robbery
● Chevron - West Jordan, UT - Armed Robbery
● Dollar General - Cordele, GA - Armed Robbery
● Dunkin Donuts - Delray Beach, FL - Armed Robbery
● Family Dollar - Spartanburg, SC - Armed Robbery
● Family Dollar - Oceana, WV - Armed Robbery
● Fast Lane - Pulaski Co, KY - Armed Robbery
● Jenks - Tulsa, OK - Armed Robbery/ Carjacking
● Jordan's Kwick Stop - Arkadelphia, AR - Armed Robbery - Clerk killed
● Mi Pueblo - Tyler, TX - Armed Robbery - Suspect killed
● North Side Food - Wilmington, NC - Armed Robbery
● Pecos River Station - Santa Fe, NM - Armed Robbery / Shooting
● Piedmont Pharmacy - Piedmont, OK - Armed Robbery
● Quick Mart - Augusta, ME - Armed Robbery
● Rite Aid - Seaford, DE - Armed Robbery
● Shell - North Little Rock, AR - Armed Robbery
● Stripes - Lubbock, TX - Armed Robbery
● Super Cuts - Colorado Springs, CO - Armed Robbery
● Walgreens - Nampa, ID - Armed Robbery
● Walgreens - Rexburg, ID - Armed Robbery - Suspect killed by Police
● 7-Eleven - West Seattle, WA - Armed Robbery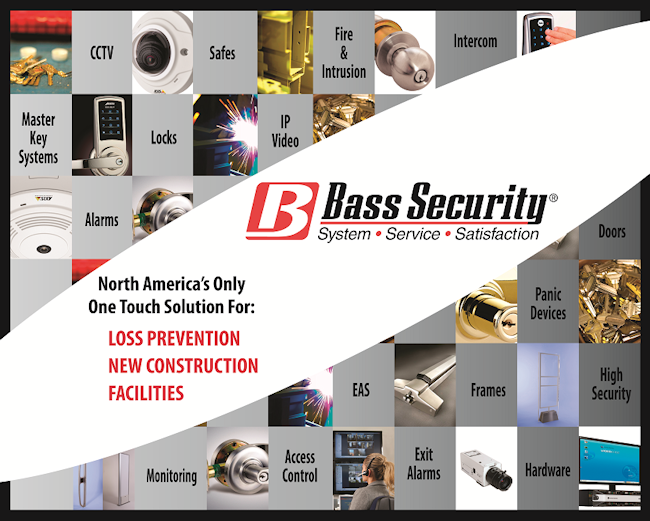 79% of retailers trust Bass Security Services, Inc... shouldn't you?

From a small locksmith business in Ohio, Bass Security Services, Inc. has grown over the last 35 years to become an extremely well-rounded industry leader. We've done this by embracing new technologies, hiring employees who are solution-oriented and experienced in the unique security needs of specific industries and acquiring companies which manufacture products valued for their features and quality.

Click here to learn more and join the demanding corporations that trust Bass Security Services, Inc.


888-774-3400 │ www.bass-security.com




| | | | |
| --- | --- | --- | --- |
| Job Opening | Company | Location | Origination |
| VP Supply Chain, LP & Safety | Ross Stores | Ft. Mill, SC | Ross Stores |
| Business Unit AP Sr. Dir. | Walmart | Atlanta, GA | Wal-Mart |
| Director of Corp. LP | Bed Bath & Beyond | Union, NJ | Bed Bath & Beyond |
| Director LP | Sephora | San Francisco, CA | Sephora |
| VP of Sales | Checkview | Chanhassen, MN | Checkview |
| Sr. Director, Field LP | Ross Stores | Dublin, CA | Ross Stores |
| Director Market LP | Walgreens | Phoenix, AZ | Walgreens |
| Director LP East | Old Navy | New York, NY | Gap Inc |
| Director Global AP | KFC & PH | Plano, TX | YUM! Brands |
| Director of Divisional LP | Dollar General | Goodlettsville, TN | Dollar General |
| LP Manager | Bowlmor AMF | Chicago, IL | Bowlmor AMF |
| LP Manager | Bowlmor AMF | Denver, CO | Bowlmor AMF |
| Regional LP Manager | PetSupermarket | Tampa, FL | Downing & Downing |
| AP Specialist | Wegmans | Syracuse, NY | Wegmans |
| AP Specialist | Wegmans | Woodbridge, VA | Wegmans |
| AP Specialist | Wegmans | Woodbridge, NJ | Wegmans |
| AP Specialist | Wegmans | Hunt Valley, MD | Wegmans |
| Market AP Specialist | REI | Portland, OR | REI |
| Sales Representative | NuTech National | Maitland, FL | NuTech National |
| National Account Executive | Checkview | Northeast Region | Checkview |
| National Account Executive | Checkview | United States | Checkview |
| National Account Manager | Vector Security, Inc | TBD | Vector Security, Inc |
| | Confidential | Northeast | Downing & Downing |
Limited Time Only - Post Your Multi-Unit LP jobs for FREE - Learn More Here




Today's Daily Job Postings from the Net - Appearing Today Only
View our Internet Jobs Archives here

| | | | |
| --- | --- | --- | --- |
| Job Opening | Company | Location | Origination |
| LP Supervisor | JC Penney | Yuma, AZ | JC Penney |
| Sr Regional LP & Safety Mgr | PetSmart | Chicago, IL | PetSmart |
| LP Manager Hrly | Kmart | Altoona, PA | Sears Holdings Corp |
| LP Manager Hrly | Sears | San Angelo, TX | Sears Holdings Corp |
| LP Manager | Sears | Bay Shore, NY | Sears Holdings Corp |
| LP Manager Hrly | Sears | Bossier City, LA | Sears Holdings Corp |
| District Operations Mgr | Home Depot | San Diego, Ca | Home Depot |
| AP Team Leader | Target | Washington, DC | Target |
| ETL Assets Protection | Target | Fresno, CA | Target |
| ETL Assets Protection | Target | Bakersfield, CA | Target |
| AP Mgr in Training | Walmart | Branford, CT | Wal-Mart |
| AP Mgr in Training | Walmart | Ada, OK | Wal-Mart |
| AP Mgr in Training | Walmart | Skiatook, OK | Wal-Mart |
| AP Mgr in Training | Walmart | Cheboygan, MI | Wal-Mart |
| AP Mgr in Training | Walmart | Dry Ridge, KY | Wal-Mart |
| AP Mgr in Training | Walmart | Rutland, VT | Wal-Mart |
| AP Mgr in Training | Walmart | Fishers, IN | Wal-Mart |
| AP Mgr in Training | Walmart | Niles, IL | Wal-Mart |
| AP Mgr in Training | Walmart | Henderson, NV | Wal-Mart |
| AP Mgr in Training | Walmart | South Euclid, OH | Wal-Mart |
| Dept Mgr LP & Safety | Lowe's | Seabrook, NH | Lowe's |
| | | | |
Ryan Coller was named Regional Loss Prevention Manager for TJX Companies.



The 5-day work week as the adage goes, and in retail that sometimes translates into 6 and maybe more depending on the season, but for the most part we're all operating on a 5-day work week and, broken down into its parts, what you see is corporate America's biorhythms. With Monday's representing the slow start and getting back into your own rhythm and really just trying to get thru the day, set the weekly objectives, and get home. Tuesday brings the work and the rhythm kicks in with better performance and even making some accomplishments. Then comes hard-hitting, fast-moving Wednesday when everyone knows they've got to move the dime and the rhythms are in high gear with a long day and feeling like you've climbed a mountain. With Thursday comes repetition and the hope you can have as strong of a day as you did on Wednesday, but for the most part you get close but don't exceed the day before generally. Then Friday-- ah how we all love Friday's and while we're all working hard every one has their eye on the clock and knows when that whistle blows we'll all be humming that Flintstone tune yabba dabba do we're outta here!

All you can ever hope for is two excellent days, two good days and one so-so day. So don't feel guilty when you have a so-so day. Just remember each week you've got to have two excellent days and two good ones.

Just a Thought,
Gus



Post Your Tip or Advice! Click Here

Please make sure to add d-ddaily@downing-downing.com to your contact list, address book,
trusted sender list, and/or company white list to ensure you receive our newsletter.
/

www.downing-downing.com / ADVERTISE WITH THE DAILY