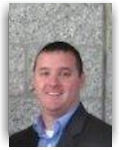 Brendan Fitzgerald was promoted to Assistant Vice President Asset Protection Operations for BJ's Wholesale Club. Brendan was previously the Manager of Special Investigations for the retailer for over for years, and was also the Asset Protection Operations Manager in 2009. Brendan also brings experience from other retailers such as CVS Caremark where he was the Northeast ORC Manager, Target as the Senior Investigator and Executive Team Leader Assets Protection and Shaw's Supermarkets as a Senior Investigator. Brendan earned his Bachelors degree in Criminal Justice from Bridgewater State University. Congratulations Brendan!
Wal-Mart's Emergency Operations Center in Bentonville Goes into action during Winter Storm Juno The Walmart emergency operation center in Bentonville is the hub of communication for the world-wide retailer, and senior manager Lucas McDonald sits at the helm. He says they work around the clock to make sure stores have support. "Yeah so we have 24/7 operations, anytime our associates or operators need anything, they call us directly. whether it's two A.M. or two P.M. in the afternoon." He said. McDonald says staying ahead of the storm is key to making sure stores are supplied and associates are safe. "Yeah it started over the weekend making sure that the stores in the clubs have the merchandise that is needed for those customers. Making sure they have batteries and flashlights and bottled waters." McDonald says the center's technology is bare-bones, and more efficient communication is the priority. "There's not a lot of technology in the room, kind of what makes us effective is that face to face, we don't have to wait on an email or phone call, we're right here and can do things very quickly." Helping communities across the globe from a room in Northwest Arkansas is a big responsibility, but McDonald says knowing he's helping others keeps him motivated. "We're in here supporting those that are dealing with some very serious weather conditions and hopefully we can help them just a little bit by being proactive here. Whether it's a blizzard in the Northeast or a Hurricane in the Gulf of Mexico we can pull together and really make a difference here out of Bentonville and that is a great feeling." ozarksfirst.com

The Daily's 2,500 Store Closure Prediction in Q1 '15 Reached 1-28-15 - Store Closure Announcements Reach 3,171 Stores in 28 Days As predicted the U.S. retail market's saturation coupled with the online impact and some struggling retailers have caused store closing announcements to reach 3,171 stores in the first month of 2015. As part of our commitment to continue to keep you informed we'll be listing the store closure announcements list in a side bar column on the Daily for the rest of this year. Which brings the question do we reach 10,000 closures this year. As this will be the a record year for closures. about.com

Winter Storm Juno's retail economic impact - $500 million - Store Closures Tuesday - Someone should send the bill to the News Channels The economic impact to the retail industry will be about $500 million. Most of that was done last night [Monday] and with a lot of people staying home [Tuesday). "Regardless of what actually happened, the media, and especially, social media played into it. The media had a lot to do with [perceptions] of the event, which came in below the severity of the forecasts. There were wildly differing estimates of snow. The good news is that this is a slow week. Retailers are doing physical inventory to get ready for the spring merchandise arriving next week." American Eagle Outfitters, Urban Outfitters, The TJX Cos., Ascena Retail Group and Kohl's would be among those retailers hardest hit by the storm, given their concentrated presence in the Northeast. Some retailers decided to remain closed. Donna Karan, Tommy Hilfiger, Calvin Klein, Ralph Lauren, Michael Kors, Eileen Fisher, Nanette Lepore and Gant were among those closed Tuesday and expected to reopen today. Lucas McDonald, senior manager of the emergency management center at Wal-Mart, said the retailer closed about 50 stores Monday night, the vast majority of which were reopened by Tuesday afternoon. On Tuesday, Macy's Inc. had 112 stores in the Northeast impacted by the storm, with either delayed openings or not opening at all. Lord & Taylor had 14 stores closed Tuesday, with the bulk in Massachusetts and on Long Island. About 80 Target stores across Massachusetts, New Hampshire, New York and Rhode Island were impacted by the storm, with about half still closed as of 11 a.m. Tuesday. Taubman Centers kept its two Connecticut malls - Westfarms in Farmington, and Stamford Town Center in Stamford - closed on Tuesday. Taubman's Mall at Short Hills in New Jersey opened at noon, but Nordstrom there decided to stay closed for the day. Many apparel and retail companies were shut down Tuesday and expected to reopen today. Talbots shut its three New York City stores Tuesday, and Juno disrupted the company's store operations in 100 locations from Washington, D.C., to Portland, Maine. wwd.com

A Retailers Must Read: Dead malls: Half of America's shopping centres predicted to close by 2030 - If that's true, who'll be the Leaders of tomorrow? The obituaries are being written for what has been an intrinsic part of American culture for half a century, as the country's ubiquitous shopping malls face a slow, painful death. As shopping and driving habits change, retailers are facing difficult times, and some have estimated that over the next 15 years half of America's malls will die. The shopping mall was born into a world where people were moving out of the cities and into a new, rich, indulgent life. "It's a major phenomenon that's lasted for six decades and I think people assumed it would just go on forever." "The shopping centre was kind of the attack vehicle that went out into the landscape and put down a solid footing and then things grew up around it. "But that course is changing now; the people are now looking at other ways of living. Certainly living in cities is much more popular than it has been in a long time. Millennials are fuelling the economy like never before and they're not interested in driving." At the peak of the shopping centre boom, 140 malls were being built every year in America. If their fate had not already been sealed, the recent recession marked the beginning of the end. People stopped spending as much, or started spending online, and then discovered they didn't need as much. America had more retail floor space per capita than any other country in the world, and oversupply had been the biggest problem. In America there are dozens of simply abandoned malls, only good to be used as sets for horror movies. Editor's Note: One only has to watch Wal-Marts, Target's, the Office supply stores, and virtually everyone else trying with lightning speed to develop smaller urban stores to see the pattern unfolding. And it's happening right in front of our eyes. The Millennials and the internet is changing the world rapidly and it's shaking up the CEO ranks more than any other position in America. With Starbucks appointing a new CEO from the tech world just this week and virtually every senior analyst talking about how the traditional retail CEO's of today don't have the tech know-how to lead this new Omni Channeling world. So who will be the leaders of tomorrow and if they do come from the tech world, which seems highly probable if not inevitable, then it means the retail world will flip over and the online world will rule the day. That day is coming quicker than most expect and hopefully LP and every other support group will be prepared and able to meet the demand and needs that come with it. And a wise person would start embracing it and reinvent themselves to help lead it. abc.net.au

'What Target's fail says about Canadians' - Want to learn what a Canadian is? Read this article and you'll find out. Proud and Strong and Quite Frankly They Don't Give a Damn about American Hype - If you have stores in Canada you need to read this article Ignorance of our cultural subtleties, from dislike of hype to a penchant for sophisticated style, are in part to blame for the retailer's quick demise. Retail Prophet founder Doug Stephens, who calls it a "comedy of errors" and believes that "from the beginning, it was Target's to lose." Potentially the most damaging aftershock of Target's quick retreat, however, is the possible perception amongst foreign investors that we are "not ready" for a stylish proposition such as Target, or perhaps somehow unwelcome to a new and untested retail experience. This is not the conclusion that should be drawn from the Target fail. Yes, we are different shoppers than Americans, but those differences, much in every other cultural and political way, are maddeningly subtle and difficult to articulate. But here's a go: 1. We don't shop for sport. Whether it's the one-two punch of our self-denying, tight-fisted Scot heritage with the new Canadian imperative to save and scrimp as much as humanly possible to provide a better life for the next generation, we Canadians do not enjoy parting with money. 2. We are extremely discerning. When we do spend, we want it to be on something good. Canadians have been relatively slow to embrace e-commerce, because we are still "touch and feel" shoppers. What's more, says Stephens, "Canadians have a more sophisticated sense of style than shoppers do in the U.S. 3. If we're not urban, we're rural. 4. We are distrustful of hype. There is nothing that irks us more than the self-assured pomposity of anyone or anything that loudly blows it is own horn. Proclaim your greatness and our first reaction will be immediately dislike, whether or not it's deserved. It's not very nice to our own winning propositions to hate them for being grand, but we do, right off the bat. And then, if we do finally break down under the pressure of all that hype and check you out - God forbid you don't deliver. For ultimately nothing bonds us together so closely as a nation than our utter dismissal of - and disdain for - anything that turns out to be just a lot of hooey. Editor's Note: Duly noted and confirmed in an article we published recently - however written by a true Canadian! thestar.com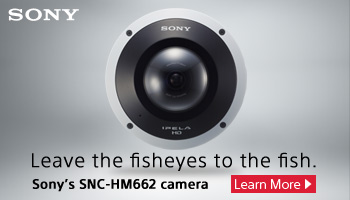 Organized Retail Crime is Growing in Dallas & Here's the Proof - Dallas PD's Organized Retail Theft Unit gets more officers & is "reorganized" to include ATM thieves - Due to huge spike in '90 second' smash-and-grabs Dallas police officials said Tuesday that they have reorganized the department to combat ATM thefts after recording 20 such crimes already this month. Lt. Reuben Ramirez, who oversees the organized retail theft unit, said nearly half of this month's crimes were smash-and-grabs in which robbers rammed a stolen pickup into a business and tried to rip out the cash machine after-hours. Police said they believe the similarities show that the thefts might be an organized effort and created a new, permanent major case unit, as well as a task force to help catch the ATM thieves. The robbers, wearing masks and gloves, primarily targeted small businesses, such as convenience stores, and struck between 3 and 5 a.m., Ramirez said. They left the crime scenes within 90 seconds. Commanders said at a news conference Tuesday that they haven't seen a similar rash of ATM thefts since 2013. They arrested 60 people that year in connection with the crimes. Officials said 40 of the people arrested in connection with the 2013 thefts are still locked up. The department is moving the gang unit and its metro task force, which targets high-profile suspects, to its investigations bureau. With the reorganization, the two units will join the organized retail theft squad and other squads in a major case unit. Blankenbaker said the goal is to have detectives quickly and efficiently solve organized retail crime and "high-profile" serial offenses such as safe burglaries and the recent ATM thefts. "We believe this revision in the department's organization will allow for more direct and efficient communication between the investigators in this major case unit," Blankenbaker said. Editor's Note: Just like in New York City in the past - Where's Dallas's retail ORC Association? dallasnews.com

Organizations concerned about risk from insider attacks
The Vormetric 2015 Insider Threat Report was compiled from survey results gathered from 818 IT professionals in September and October of 2014. The respondents represent companies around the world. The results highlight the significant risk from insider threats but also indicate that the issue is getting the attention it deserves. For business leaders the current data protection position is rapidly becoming untenable. Most readily acknowledge that increased spending on security is unavoidable, but few seem to have a clear vision over where and on what types of protection their security budgets should be invested." They now understand the damage that a rogue user with admin rights can do, and they recognize that if this type of user is not properly monitored and controlled the damage to the business can be far-reaching. Admitting the problem exists is the first step to addressing it. csoonline.com

F.T.C. Says Internet-Connected Devices Pose Big Risks - Data Protection Takes Center Stage as Biggest Risk Federal Trade Commission on Tuesday confirmed some of the worst fears about Internet-connected devices, saying the technology presented serious data security and privacy risks, and urged companies to make data protection a top priority. nytimes.com

Canada's Tim Horton's confirms corporate job cuts coming next week - Could be large-scale cut backs The company on Tuesday afternoon confirmed rumours floating through the industry over the past week or so - that it is streamlining its corporate operations and slimming down. But it declined to give specific numbers. The layoffs come about a month after the $12.5-billion takeover of Tim Hortons by Burger King, creating a fast-food giant with $23-billion (U.S.) in annual sales and now called Restaurant Brands International Inc. theglobeandmail.com

H&M, second-biggest clothing retailer in the world, to open 400 stores this year mainly in U.S. & China

UK: Tesco announces 4 Scottish branches will close and 43 across UK

FTC clears Albertsons, Safeway merger

FBI: Businesses Lost $215M to Email Scams

Barriers to Passing Federal Breach Notification Bill
Winning support for pre-emption, in which a federal law would supersede all or parts of the 47 state data breach notification statutes; Deciding whether evidence of harm to breach victims is needed before requiring companies to notify consumers, and defining the type of harm that would trigger notification; and Defining personally identifiable information that, if breached, would trigger notification. govinfosecurity.com
All the News - One Place - One Source - One Time
The D&D Daily respects your time & doesn't filter retail's reality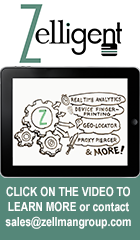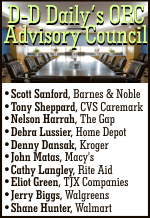 The D&D Daily
"Live in Ft. Lauderdale" at the NRF Show

ORC's Public Partnership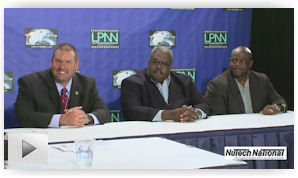 Joe LaRocca, VP & Sr. Advisor, LP RetaiLPartners; Capt. Bill Williams and Det. Joe Hopkins, LAPD; Sgt Jim Ostojic, Polk Cty. Sheriff's Office
Sponsored By:




LPNN Quick Take 18



See all episodes here




Kenya's West Gate Mall Massacre - Could it happen here?

In September 2013, armed gunmen attacked the Westgate shopping mall in Nairobi, Kenya, resulting in 61 civilian deaths, six dead security officers and over 175 injured. Special Agent In-Charge Richard Frankel of the FBI deployed to Kenya with a Rapid Deployment Team and assisted the Kenyans in the forensic and intelligence investigation related to the terrorist attack. In this LPNN interview, Mr. Frankel talks about this high-profile investigation, the odds of a similar attack occurring in the U.S., and the importance of active-shooter programs for retailers. With the ultimate responsibility of protecting your employees and customers, learn what LP executives can do to prepare for and prevent such a catastrophic event.
Solution Providers, have a video or commercial you want to publish? Contact us.


U.S. e-commerce revenue was up 15.6% from the 2013 holiday season
Black Friday (20.6% year-over-year jump in revenue) and Cyber Monday (15.4% year-over-year revenue growth) were the two biggest single e-commerce shopping days of the 2014 holiday season. One-out-of-four online purchases were done on a mobile device. Black Friday was "Mobile Friday," with nearly a third of sales done on phones and tablets. Almost 80% of holiday mobile orders happened on iPhones and iPads. Email marketing and online search (free and paid) were the dominant marketing channels. chainstoreage.com

Amazon to collect sales tax from almost three-quarters of US consumers - Alibaba's U.S. entry may bring 'Marketplace & Internet Fairness Act' Efforts to require online retailers to collect state sales tax have not been able to pass the U.S. House of Representatives. Because of a series of court rulings, the only retailers obligated to collect state taxes on Internet orders are those with a physical presence in those states. As more states have moved to have online retailers collect sales tax and as Amazon-the most affected retailer because it's so big and is online-only-has established more fulfillment centers, this has increasingly become a non-issue for Amazon. Still, other online retailers are fighting the requirement, and general anti-tax sentiment in the House has helped stymie passage of a bill. Many have speculated, however, that Alibaba's growth could revive interest in and increase support for making state sales tax collection by online retailers the rule for the whole country. retaildive.com

China Accuses Alibaba of Failing to Curb Fakes, Bribes
Alibaba Group Holding Ltd. has a "credibility crisis" fueled by its failure to crack down on shady merchants, counterfeit goods, bribery and misleading promotions in online malls, the Chinese government said. In December, Alibaba said it spent $160.7 million from the beginning of 2013 through November to block counterfeit products and boost consumer protect. wwd.com


"Fraud is not a person - it is a dynamic grouping of statistics that deviate from the norm."
Stuart B. Levine, CFI, CFCI
CEO, The Zellman Group & Zelligent

Shoplifting sisters sought after striking 47 Targets in greater Atlanta
Authorities are closing in on two sisters suspected of nearly 50 separate shoplifting incidents at various branches of a superstore chain. Sheneka Willis, 22, and her sister, Brittany Willis, have reportedly accumulated more than $24,000 in merchandise since May 1, 2014. Twenty-two of the 47 shoplifting incidents have totaled felony amounts - more than $500 - including the most recent theft from the Cumming store. The south Atlanta residents are wanted in multiple jurisdictions across the north-metro Atlanta area, including Forsyth and Fulton counties, said Bryan Zimbardi, spokesman for the Cumming police. During one attempt the women supposedly used pepper spray on a loss-prevention officer, although nothing in the report stated they had a gun or posed a threat to the public. forsythnews.com


'Prolific' female shoplifter hits Fred Meyer & TJ Maxx for $19,000 in Portland Smith is accused of stealing $11,598.06 worth of merchandise from TJ Maxx over eight incidents, Lufkin wrote in court documents. From Fred Meyer, she is accused of stealing $8,825 worth of goods over 17 incidents. The thefts occurred between August 2014 and Jan. 26, 2015, when Smith was arrested, court documents state. Police said on two occasions, Smith struggled with a loss prevention officer before escaping. On Jan. 11, the same loss prevention officer confronted Smith again and Smith "punched the LPO in her hand," court documents state. Smith has warrants for missing previous court dates, and according to court records, she missed those hearings so she could use more drugs. koin.com




Three women hit five stores in Buffalo
Three woman who allegedly stole more than $1,400 in merchandise were arrested Monday after allegedly attempting to steal from the Macy's in the Eastern Hills Mall. Deputies say they documented all of the merchandise, worth more than $1,400, and returned items to Macy's as well as the following Niagara Falls stores: Radio Shack, Sam's Club, Hobby Lobby and Laux Sporting Goods. wkbw.com


Serial Home Depot robber caught, cited in Victorville, CA
Dinkins allegedly avoided the alarm sensors by ducking under the ropes near the exit and has been seen doing the same thing "at least 10 times in the past two weeks." vvdailypress.com

Member of Traveling Group of Fraudsters Pleads Guilty
A Michigan man pleaded guilty Tuesday in U.S. District Court in Boise to aggravated identity theft and credit card fraud, U.S. Attorney Wendy Olson said in a release. According to a plea agreement, Brandt Stewart, 29, of Southfield, Michigan, along with co-defendants Myron Pardon and Matthew Lane, were part of a traveling group from Detroit that came to southern Idaho between December 2013 and February 2014. The group went to big box stores and used counterfeit credit cards to buy charge cards at 10 stores in Twin Falls, Boise and Meridian, the release said. The total amount lost by the stores was $4,105. magicvalley.com



Detroit man pleads guilty to $46,000 stolen credit card - gift card shopping spree with two others hitting Southern Idaho stores





Man pleads guilty to using counterfeit credit cards on 395 transactions at various Sam's Clubs in Houston



Police looking for three suspects buying gift cards with cloned credit cards in Ridgeland, MS



PA State Police hunt for man who stole $700 in DVDs, threatened to stab Walmart Loss Prevention agent in Blairsville, PA



Do you have an ORC case to share? Publishing it educates the LP & retail community,
which might fuel even more jobs and funding. Share your ORC news and help the industry grow!

Walmart & Marshalls female shoplifter busted with two pipe bombs in her getaway vehicle in Lodi, CA. - Police are continuing the investigation A 23-year-old woman stopped on suspicion of shoplifting at two stores in Lodi had two pipe bomb-like devices inside her getaway vehicle, police said. "It is extremely unusual," said Sgt. Steve Maynard, an officer with the Lodi Police Department and a bomb squad member. "And it would (have) definitely killed somebody if it went off near (that person)," Maynard said about one of the bombs. The situation started Monday when officers responded to a report of a shoplifting incident at the Walmart store on Kettleman Lane. Police said Olga Myshnova left the retailer before officers could arrive. Myshnova then drove across the street to Marshall's, where she completed another theft, officers said. Police reached Myshnova as she got into her SUV, which was parked nearby. While searching the vehicle, officers found several hundred dollars worth of clothing and makeup, a firearm, an illegal high-capacity magazine and two pipe bombs, Maynard said. One of pipe bombs was much more elaborate than most pipe bombs. "It was an incendiary device," Maynard said. "They had actually taken the time to put together the materials that would make a large fireball -- and make it so that you would have blast pressure, the heat, the fire effect. If it would have exploded in the vehicle, it would have destroyed it." Myshnova was booked into San Joaquin County Jail on the possession of destructive devices and two counts of shoplifting, according to police. Police detonated the bombs. The suspect claims the car and bombs were not hers. Police searched a home shortly afterwards and will not make any further comments. kcra.com

Columbiana Centre in SC increases Security after second lunchtime incident in a week Columbiana Centre mall management has stepped up security following the second lunchtime incident in a week at the Harbison area shopping center. The most recent incident, an attempted robbery, happened just before noon on Tuesday at Buckle, according to an internal mall memo. Mall managers released a surveillance image of a man they believe to be connected with the attempted robbery. The letter asks store managers and employees to call 911 immediately if they see someone matching the photo. On January 22, the Zumiez Clothing Store was robbed shortly before noon. Investigators said a male clerk was approached by a man wielding a knife. That robber managed to leave the store with an undisclosed amount of money. Both stores are located in the wing that includes Dillard's and JCPenney. Columbiana Centre general manager Andrew Peach says he believes the incidents are connected with similar robberies in Myrtle Beach and Charleston. CPD officials have not yet said if they think any of the crimes are connected. Peach says mall management is taking all necessary precautions and have increased security. wistv.com


Jimmy Daniel free on bond after police-involved shooting at Aventura Target
A shoplifting suspect who Police said tried to run over 2 Officers with his car has been released on bond. Jimmy Daniel, 29 was released from jail on $32,000 bond on Wednesday morning, one day after Police said they were forced to open fire at him in the parking lot of a Target store in Aventura. Shots rang out in the parking lot of a Target store in Aventura when police and loss prevention personnel moved in to stop a serial shoplifter. The suspect got away, but police said Tuesday afternoon that the suspect, 30-year-old Jimmy J. Daniel, was located in North Lauderdale where he was hiding inside a car in a friend's garage. Aventura police said the man was in the store at 212th Street and Biscayne Boulevard when he put an electronic device down his pants and walked out of the store. Outside he was confronted by three police officers. The suspect then made a run for it with the officers on his heels. He jumped into his car, a black Acura TL, and backed it up almost hitting two of the officers. "He was given verbal commands to get out of his car, at which point he attempted to run over two of our officers," said Aventura police captain Michael Bentolila. Cops opened fire. local10.com


Surveillance video released from Dayton, OH Mall shooting over Nike shoes New video shows the moments just before a deadly shooting outside the Dayton Mall last month. Officials say the three Middletown 16-year olds were involved in an attempted robbery outside of the mall. The three teens followed two adults who had recently bought a new pair of Jordan sneakers. Jawaad Jabbar, the alleged leader of the attempted robbery, was shot and killed by one of the adults who holds a concealed carry permit. Before the shooting, Police say Jabbar told his two friends, he was going to 'jack somebody's shoes'. One of those friends is now charged with involuntary manslaughter and robbery. Prosecutors declined to file charges against the third teen. wdtn.com

Robbers use hammers to pull off Jared diamond heist in Fort Wayne, IN
Fort Wayne police are investigating a robbery that took place at a jewelry store Monday evening where three men walked into the store and smashed a display case with hammers. Employees at the Jared store located outside Glenbrook Square mall told police the men came into the store at around 8 p.m. Two of them then pulled out hammers and smashed the glass on a display case that contained loose diamonds. Then all three grabbed what they could and ran out of the store. wishtv.com

Central Texas Police Investigate String of Pharmacy Burglaries
Central Texas police agencies were investigating Tuesday after a string of burglaries at small pharmacies. The suspects have targeted eight small pharmacies in China Spring, Waco, Bremond, two in Hewitt, Bellmead, Robinson and Hearne. Investigators believe they may be connected. kwtx.com

Gas station attendant attacked by Flash Mob of Shoplifters in Englewood, NJ Detectives are investigating a robbery and aggravated assault in a Route 4 gas station early Sunday morning where a group of people beat an employee after he tried to stop them from shoplifting. Two carloads of people, believed to be mostly residents from the Bronx coming from a late-night party in Englewood, came into the gas station. Some people in the group began stealing items such as candy, cigarettes and lighters when the store manager intervened. People hit him with items in the store and he suffered numerous cuts and bruises. They fled the store in the two cars. northjersey.com

Arrest made in fatal shooting outside Orlando Walgreens

Chicago Woman Sues Kohl's for 'Malicious Prosecution'

Connection Jewelers in Richmond, TX the victim of an Armed Robbery, shots were fired, no injuries

Thieves Slam Into Newark, Bloomfield, NJ Fast Food Restaurants, Steal ATMs

Brownsville, TX Police investigating burglary at Oak Express furniture store

Kay Jewelers in the Arden Fair Mall, Sacramento, CA reported a Grab and Run, merchandise valued at $350

Jared in the Tanger Factory Outlet, Locust Grove, GA the victim of a $10,000 Rolex Grab and Run

Steve Hydock Diamonds, Kingstom, PA attempted armed robbery
---
● Advance America Check Cashing - Boca Raton, FL - Burglary
● AutoZone - Miami, FL - Armed Robbery
● Casey's General - Zeigler, IL - Armed Robbery
● Citgo - Sanford, FL - Armed Robbery
● CVS - Newnan, GA - Armed Robbery
● CVS - Evansville, IN - Robbery
● CVS - East Macon, GA - Armed Robbery
● Dollar General - Akron, OH - Armed Robbery
● EZ GO - Lawton, OK - Armed Robbery
● EX Serve - Myrtle Beach, SC - Armed Robbery
● Family Dollar - North Co., MO - Armed Robbery
● Full Throttle Powersports - Lowell, NC - Burglary - 2nd in a week
● Goodwill - Columbus, OH - Armed Robbery
● Hair Venture - Weston, FL - Burglary
● Honey Bear Mini - Kittanning, PA - Armed Robbery
● Kwik Shop - Lincoln, NE - Armed Robbery
● O'Reilly Auto Parts - Dayton, OH - Armed Robbery
● O'Reilly Auto Parts - North Co, MO - Armed Robbery
● Sam's Mart - Fort Mill, SC - Armed Robbery
● Stop N' Go - Muskogee, OK Armed Robbery - customer shot
● Verizon - Philadelphia, PA - Armed Robbery
● Walgreens - Cedar Park, TX - Robbery
● Walgreens - Milwaukee, WI - Armed Robbery
● 7-Eleven - Roy City, UT - Robbery





Analog to IP: Discover the Truth about Video Migration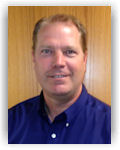 By: Scott Hendrickson
Video Product Manager
Checkview Corporation

Truth #1: It is Cost Effective.
In today's world of technology, balancing the performance of a video system with budget constraints has been a challenge that has kept many systems in the analog realm. The lower cost and performance of analog video may allow Loss Prevention Managers to put more cameras in more stores, but with the declining costs associated with current IP cameras, higher resolutions and system flexibility with open architected network video recorders, the case to move from analog to IP is a strong one. While some retailers can make the jump to IP with complete replacements of existing video infrastructure, most find that a migration path from analog to IP is done in stages and proper planning for the future. Consider the following key components regarding your present video system and make the move towards an IP video system.

Truth #2: Cabling is Key.
The first item to consider is the current cabling infrastructure. Coaxial cable with a power wire? Structured cabling, Category 3, 5, 5e, 6 or other? If you are still installing analog video systems with coaxial cable, then at the very minimum, you need to move into Ethernet standard Category 5e or 6 (Unshielded Twisted Pair – UTP) using baluns to transmit analog video, power and data (for PTZ's) as soon as possible. Baluns are small transceivers that live at each end of a UTP run to convert the analog signal and transmit over Cat5e/6. Different baluns are used for varying run lengths, but it is important to know for future IP considerations that Ethernet standards have a maximum run distance of 100M (328') between IP devices (switch, PC, IP Camera). If you are installing analog today with baluns, to be ready for IP in the future, the Cat5e/6 cabling must adhere to TIA Ethernet standards of 100M or less, or include proper intermediate junctions and proper Ethernet terminations.

See Truths #3 and #4 here.




| | | | |
| --- | --- | --- | --- |
| Job Opening | Company | Location | Origination |
| Director Global AP | KFC & PH | Plano, TX | YUM! Brands |
| Business Unit AP Sr. Dir. | Walmart | Atlanta, GA | Wal-Mart |
| Sr. Director, Field LP | Ross Stores | Dublin, CA | Ross Stores |
| VP Supply Chain, LP & Safety | Ross Stores | Ft. Mill, SC | Ross Stores |
| VP of Sales | Checkview | Chanhassen, MN | Checkview |
| Director LP | Sephora | San Francisco, CA | Sephora |
| Corporate Mgr LP | Five Below | Philadelphia, PA | LinkedIn |
| Director LP East | Old Navy | New York, NY | Gap Inc |
| Director of Divisional LP | Dollar General | Goodlettsville, TN | Dollar General |
| Director Market LP | Walgreens | Phoenix, AZ | Walgreens |
| Director Market AP | Walgreens | Glastonbury, CT | Walgreens |
| Director Market AP | Walgreens | Guaynabo, PR | Walgreens |
| Director Market AP | Walgreens | Denver, CO | Walgreens |
| Director Market AP | Walgreens | Southfield, MI | Walgreens |
| Director Market AP | Walgreens | Roseville, MN | Walgreens |
| Regional LP Mgr | Dollar General | Multiple locations nationwide | Dollar General |
| LP Manager | Bowlmor AMF | Chicago, IL | Bowlmor AMF |
| LP Manager | Bowlmor AMF | Denver, CO | Bowlmor AMF |
| Regional LP Manager | PetSupermarket | Tampa, FL | Downing & Downing |
| Regional LP Manager | Tilly's | Wesley Chapel, FL | Tilly's |
| AP Specialist | Wegmans | Syracuse, NY | Wegmans |
| AP Specialist | Wegmans | Woodbridge, VA | Wegmans |
| AP Specialist | Wegmans | Woodbridge, NJ | Wegmans |
| AP Specialist | Wegmans | Hunt Valley, MD | Wegmans |
| Market AP Specialist | REI | Portland, OR | REI |
| Sales Representative | NuTech National | Maitland, FL | NuTech National |
| National Account Executive | Checkview | Northeast Region | Checkview |
| National Account Executive | Checkview | United States | Checkview |
| National Account Manager | Vector Security, Inc | TBD | Vector Security, Inc |
| | Confidential | Northeast | Downing & Downing |
Limited Time Only - Post Your Multi-Unit LP jobs for FREE - Learn More Here




Today's Daily Job Postings from the Net - Appearing Today Only
View our Internet Jobs Archives here

| | | | |
| --- | --- | --- | --- |
| Job Opening | Company | Location | Origination |
| Dept Mgr LP & Safety | Lowe's | Farmington, NM | Lowe's |
| Dept Mgr LP & Safety | Lowe's | Jacksonville, FL | Lowe's |
| Dept Mgr LP & Safety | Lowe's | New Orleans, LA | Lowe's |
| AP Manager in Training | Walmart | Azle, TX | Wal-Mart |
| AP Manager in Training | Walmart | Alexandria, LA | Wal-Mart |
| AP Manager in Training | Walmart | Chippewa Falls, WI | Wal-Mart |
| AP Manager in Training | Walmart | Durham, NC | Wal-Mart |
| LP Manager | Kmart | Toledo, OH | Sears Holdings Corp |
| AP Team Leader | Target | Pittsburgh, PA | Target |
| AP Team Leader | Target | Cheyenne, WY | Target |
| AP Team Leader | Target | Streetsboro, OH | Target |
| ETL Assets Protection | Target | Louisville, KY | Target |
| LP Lead | Sears Canada | Grande Prairie, AB, Canada | Workopolis |
| | | | |
Brendan Fitzgerald was promoted to Assistant Vice President Asset Protection Operations for BJ's Wholesale Club.
Carlos Prudencio was named National Manager Loss Prevention for Sephora.
Alberto Vanegas was named Asset Protection Investigator for Hudson's Bay Company.



Six Essential Productivity Tips for Introverts Introverts tend to have great power of concentration, giving them incredible focus for long periods of time. In today's fast-paced workplace, however, introverts may start to feel a little frazzled and constantly bombarded by distractions. Here are some ways to maximize your productivity while minimizing the distractions. Keep peace

Get More Done During Your Commute
Studies tell us that we shouldn't multitask, that shifting our attention from one thing to another makes us lose focus as well as takes up much of our time. Maybe the secret is to make sure when you multitask you use different parts of your brain. Use your commute to your advantage


Match Your Productivity Approach to the Way You Work There's no one way to handle productivity challenges. Everyone has their own way for doing things at work, that a time management plan may not be as effective. Instead, the key is to personalize a productivity plan that works with your own strengths and how you think. Take this assessment to find out your productivity style. Are you a planner?

Best Way to Manage Time Wasters
Time wasters are something that everyone deals with. It could come in the form of telemarketers who want to try and sell you something, or maybe it's something in your own organization; whatever the case may be, here are some tips to help manage them. Important tasks first
Sometimes it's not what you say that's important as much as it's what they feel six months after the conversation. Being a good wordsmith is a skill, but ensuring that what you say leaves the right impression long term is a true art and one that is only reached by reflection and intention.

Just a Thought,
Gus



Post Your Tip or Advice! Click Here

Please make sure to add d-ddaily@downing-downing.com to your contact list, address book,
trusted sender list, and/or company white list to ensure you receive our newsletter.
/

www.downing-downing.com / ADVERTISE WITH THE DAILY