McDonald's - Monopoly - Mafia

The M&M's

HBO doc McMillion$ details bizarre case of Mafia's decade-long $24 million fraud scheme involving McDonald's Monopoly game
First episode of 6-part documentary series debuts tonight at 10:00 pm ET on HBO

Watch LP leader Rob Holm, Director, Global Safety & Security - Global Business Services, McDonalds, in the trailer at the 41-second mark
A six-part documentary series from Executive Producer Mark Wahlberg, McMillion$ chronicles the stranger-than-fiction true story of how $24 million-dollars was stolen from the McDonald's Monopoly game of the 1990s, the mystery mastermind behind the scam and the intrepid FBI agents on his trail.

For over a decade, McDonald's fast-food empire awarded prizes in its Monopoly promotional game tie-in, unaware that the biggest winning tickets were being stolen and sold to undeserving winners through a complex web of family and friends who became co-conspirators. An anonymous tip to the FBI in 2001 triggers a far-reaching chain of events that will come to include dogged and unorthodox investigative work, undercover sting operations and dirty dealings by shifty ex-cons with ties to the mafia.

The series unravels the twisted threads of the fast-food fraud through exclusive firsthand accounts and archival footage featuring the FBI agents who brought down the gaming scam, McDonald's corporate executives who were themselves defrauded, the lawyers who tried the case and the culprits and prizewinners who profited from the complicated scheme, as well as individuals who were often unwittingly duped into being a part of the ruse. hbo.com

How 2 filmmakers got FBI agents to reveal the details of a $24 million McDonald's Monopoly game fraud scheme run by the Mafia

---

The World's #1 Luxury Brand & The Counterfeit Fight

CEO Says: 'Funded by Organized Crime & Ends Up Financing Terrorism'

Retail CEO Taking a Hard Line On Counterfeits - You've Got To Respect
LVMH's CEO Arnault - 'We're Not Working With Amazon'

LVMH CEO: Amazon "Profits From Counterfeit Goods Financed By Organized Crime & Ends Up in the Pockets of Terrorism"

Right After Amazon announced it's rolling out a it's own luxury brand the world's largest luxury brand LVMH's CEO said Tuesday last week that he's not going to participate with Amazon. He was asked the questions after LVMH reported 15% increase in both sales and profit last year.

The Paris-based fashion brands conglomerate that just bought Tiffany & Co. and owns 70 luxury brands, including Christian Dior, Celine, Fendi, Loro Piana and Bulgari, says it won't be working with Amazon.

Arnault said he is stepping up his battle against sellers of counterfeit goods and believes much of that trafficking is happening online at places such as Amazon's Marketplace, the world's largest third-party platform.

While praising Amazon as "an outstanding company," Arnault, who surpassed Amazon founder Jeff Bezos as the world's wealthiest person last year, was critical of the marketplace business model, which he said profits from counterfeit goods financed by "organized crime or ends up in the pockets of terrorism."

The topic of counterfeit goods also came up after the U.S. Department of Homeland Security released a 54-page report last week about how it plans to prioritize combating counterfeit and pirated goods. dallasnews.com

---

Coronavirus Update

Coronavirus Prompts Fears of a Pandemic

U.S. Dept. of Health & Human Services
Determination that a Public Health Emergency Exists
As a result of confirmed cases of 2019 Novel Coronavirus (2019-nCoV), on this date and after consultation with public health officials as necessary, I, Alex M. Azar II, Secretary of Health and Human Services, pursuant to the authority vested in me under section 319 of the Public Health Service Act, do hereby determine that a public health emergency exists and has existed since January 27, 2020, nationwide. Dated Jan. 31, 2020. phe.gov

Sec. Azar Declares Public Health Emergency for U.S. for 2019 Novel Coronavirus
"While this virus poses a serious public health threat, the risk to the American public remains low at this time, and we are working to keep this risk low," Secretary Azar said. hhs.gov

CDC: About 2019 Novel Coronavirus (2019-nCoV)
There is an ongoing investigation to determine more about this outbreak. This is a rapidly evolving situation and information will be updated as it becomes available. 2019-nCoV Situation Summary
cdc.gov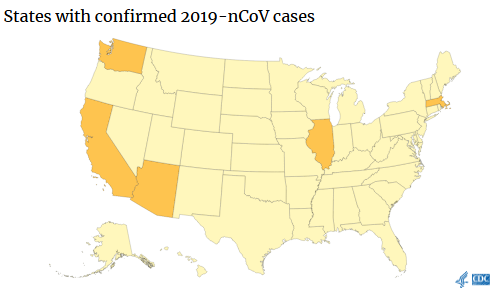 NY Times: Update on Cases & Deaths

361 Deaths - 17,205 Cases in 23 Countries

The details: In the past three weeks, the number of confirmed cases has soared from about 50 in China to more than 17,205 in at least 23 countries, including the U.S. and Canada.

The virus has killed more than 361 people in China, a toll that exceeds the one during an outbreak of SARS in the country in the early 2000s. SARS had a mortality rate of 9.6 percent, but only about 2 percent of those reported to have been infected with the new coronavirus have died. nytimes.com

Wuhan Coronavirus Looks Increasingly Like a Pandemic, Experts Say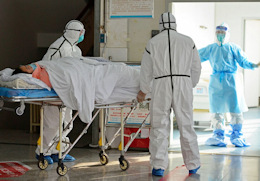 The Wuhan coronavirus spreading from China is now likely to become a pandemic that circles the globe, according to many of the world's leading infectious disease experts.

But various epidemiological models estimate that the real number of cases is 100,000 or even more. While that expansion is not as rapid as that of flu or measles, it is an enormous leap beyond what virologists saw when SARS and MERS emerged.

When SARS was vanquished in July 2003 after spreading for nine months, only 8,098 cases had been confirmed. MERS has been circulating since 2012, but there have been only about 2,500 known cases.

The biggest uncertainty now, experts said, is how many people around the world will die. SARS killed about 10 percent of those who got it, and MERS now kills about one of three.

By contrast, the highly transmissible H1N1 "swine flu" pandemic of 2009 killed about 285,000, fewer than seasonal flu normally does, and had a relatively low fatality rate, estimated at .02 percent.

The mortality rate for known cases of the Wuhan coronavirus has been running about 2 percent, although that is likely to drop as more tests are done and more mild cases are found.

It is "increasingly unlikely that the virus can be contained," said Dr. Thomas R. Frieden, a former director of the Centers for Disease Control and Prevention who now runs Resolve to Save Lives, a nonprofit devoted to fighting epidemics.

"It's very, very transmissible, and it almost certainly is going to be a pandemic," said Dr. Anthony S. Fauci, director of the National Institute of Allergy and Infectious Disease.

At the moment, it seems unlikely that the virus will spread widely in countries with vigorous, alert public health systems, said Dr. William Schaffner, a preventive medicine specialist at Vanderbilt University Medical Center.

"Every doctor in the U.S. has this top of mind," he said. "Any patient with fever or respiratory problems will get two questions. 'Have you been to China? Have you had contact with anyone who has?' If the answer is yes, they'll be put in isolation right away."

Several American companies are working on a vaccine, using various combinations of their own funds, taxpayer money and foundation grants. nytimes.com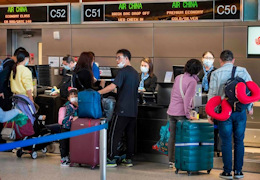 'Scared and Panicked': Travelers Rush to Avoid Virus Quarantine
American officials issued a cutoff of 5 p.m. on Sunday for airline passengers to leave China before being denied entry to the United States or subject to two-week quarantine.

About 200 Americans are currently quarantined at March Air Reserve Base in Riverside, Calif., after arriving Wednesday on a State Department-chartered flight from Wuhan, the capital of Hubei province. nytimes.com

SARS Stung the Global Economy. The Coronavirus Is a Greater Menace.
International companies that rely on Chinese factories to make their products and depend on Chinese consumers for sales are already warning of costly problems.

"This could potentially disrupt global supply chains," said Rohini Malkani, an economist at DBRS Morningstar, a global credit rating business. "It's too early to say how long it is going to last." But the effects of the virus on supply chains, which have grown notoriously complex, are difficult to anticipate.

China's formidable stature in the world economy means that the impact of the current outbreak is likely to substantially exceed that of SARS.

Walmart buys vast volumes of its products from Chinese factories while operating 430 stores in the country, including in areas shut down by quarantine. The company has reduced hours at some stores, a Walmart spokeswoman said.

"We may still be in the early stages," of the coronavirus crisis, Judith McKenna, who runs Walmart's International business, wrote in an internal memo on Friday.

China is the world's largest manufacturer of toys.

Apple assembles most of its products in China. The company has severely restricted travel in China for its employees. Apple, which derives about one-sixth of its sales from China, announced that it would close its 42 stores in the country.

"If this goes on for four more months, we are talking about a big problem," said Jim Silver, chief executive of TTPM.com, a consumer research site. nytimes.com

Supply chains plan for coronavirus disruption

U.S. Airlines Halt China Service, Widening Flight Disruption

New York City Investigating Three Possible Cases of Coronavirus

3 New Cases of Coronavirus Confirmed in California - Now 11 in U.S.

Toronto businesses report loss in sales due to coronavirus scare

---

The L Brands Empire - A By-Gone Era

The Death of the American Malls

#MeToo & The Fashion Show Culture

Vic'ies Up for Sale, Wexner Stepping Down & Bath & Body Possibly Splitting?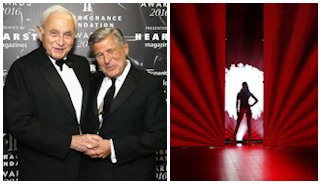 All over the news this past week, not that many Millennials would truly appreciate, the Leslie Wexner Empire appears to be falling apart. While its taken some time to get to this point, the demise is almost happening rapid fire relative to his Empire's long term dominance.

At one time considered the king of specialty retailing where anything he touches turns to sales Gold, his time appears to be at its end. Like so many other brands of the eighties and nineties.

The Mall demise, online start ups, #MeToo, sexual harassment & retaliation claims, Jeffrey Epstein's involvement, the hits just keep coming right at the brand, who defined the Malls of yesteryear. Story continued on Page 2...


Read these articles and more on today's 2nd page here.
● 'Angels' in Hell: The Culture of Misogyny Inside Victoria's Secret
● A Top L Brands Executive - EVP of Public Relations - Complained of Harassment - Then She Was Locked Out
● Victoria's Secret Executive Made Lewd Comment About Bella Hadid's Breasts During Fitting: Report
● The 2019 Victoria's Secret Fashion Show Is Canceled: 'We're Figuring Out How to Advance the Brand'
● L Brands chief reportedly exploring sale of Victoria's Secret
● Is a Bath & Body Works split from L Brands imminent?
● Billionaire Behind Victoria's Secret in Talks to Step Down, Sell Stake

---

Wisconsin: Are 'Tougher on Crime' bills too tough?

A package of criminal justice bills proposed by a group of Wisconsin Republicans is already facing strong resistance from community members and state leaders

Advocates say that elements of the "Tougher on Crime" package go too far in seeking to punish lawbreakers and may even infringe on civil rights guaranteed under the U.S. Constitution. And although he noted he doesn't support "Tougher on Crime" in its entirety, Sen. Van Wanggaard, R-Racine, said he wants to address "the revolving door" of lawbreakers getting released from jail or prison, then going right back in with new crimes, through the use of stiffer sentences and stricter rules governing people out on parole or probation.

Corey Prince, a Racine activist and chairman of the Wisconsin NAACP Criminal Justice Committee, described the entirety of the package as "absolutely horrible." The package has also drawn criticism from the American Civil Liberties Union and End Domestic Abuse Wisconsin, among other grassroots groups. Another component of the package would institute a mandatory minimum sentence of six months for someone convicted of retail theft three times "no matter how minor the offense and no matter how far apart the offenses were," Prince explained. "That is outrageous."

"Tougher on Crime" received a hearing at the state Assembly last week and is scheduled for a hearing in the Senate this week. Even if some of the bills were passed before the end of the current legislative session in February, there's a good chance they would be vetoed by Gov. Tony Evers. journaltimes.com

Authorities Seize Record-Breaking $134M Worth of Counterfeit Super Bowl Merchandise
A record-breaking $134 million worth of counterfeit Super Bowl merchandise was seized in Miami ahead of the big game Sunday. Authorities from CBP, ICE and Homeland Security Investigations targeted international shipments of the counterfeit merchandise, as well as flea markets, retail outlets and street vendors, as part of the ongoing sting Operation Team Player, which focuses on counterfeit sports merchandise. They seized fake jerseys, jewelry, hats, cell-phone accessories and thousands of other bogus items that were to be sold to unsuspecting consumers. Last year, Operation Team Player seized $24.2 million worth of counterfeit sports merchandise. ticklethewire.com

State of the Market: Video Surveillance
The video surveillance market is ripe with opportunity, according to sources. Many security integrators and manufacturers realized strong revenues for 2019 and are even more optimistic for 2020. A number of factors, including easier deployment, maturing technology and open, customized systems are making it easier for integrators to meet demand from technically savvy end users wanting to upgrade legacy systems or use surveillance to meet their security and operational needs. sdmmag.com

E-Verify
New Form I-9 Released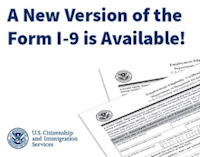 On Jan. 31, 2020, USCIS published the Form I-9 Federal Register notice announcing a new version of Form I-9, Employment Eligibility Verification, that the Office of Management and Budget approved on Oct. 21, 2019. This new version contains minor changes to the form and its instructions. Employers should begin using this updated form as of Jan. 31, 2020.

The notice provides employers additional time to make necessary updates and adjust their business processes. Employers may continue using the prior version of the form (Rev. 07/17/2017 N) until April 30, 2020. After that date, they can only use the new form with the 10/21/2019 version date. The version date is located in the lower left corner of the form.

For more information, visit I-9 Central or join a free Form I-9 webinar. govdelivery.com

Possible No Cash Bail Trend Starting?
ILL. Gov Asks Legislators to Eliminate Cash Bail
Governor's bipartisan commission also recommended reductions in sentence classifications and other measures to reduce prison populations. law360.com


Ascena Retail Group Puts HQ Up for Sale in Mahwah, NJ

Macy's to Announce More Store Closings in Feb. 5th Investors Call
& Announce a New Freestanding Store Format

Forever 21 Unveils Deal to Sell to Mall Owners
- Simon Property, Brookfield Property & Authentic Brands

Earth Fare Begins Closing Their 40 Grocery Stores


Quarterly Results
Canada's Metro Q1 food comp's up 1.4%, pharmacy comp's up 3.6%, sales up 1.3%

---

Senior LP & AP Jobs Market
Manager, Physical Security Programs & Technology posted for Grainger
in Lake Forest, IL


The Manager, Physical Security Programs & Technology is responsible for all enterprise security systems at critical infrastructure and company facilities. This role leads the physical security program and is primarily responsible for designing and establishing facility security systems that are meeting the defined security standards. This position is responsible for designing building security systems (access control, intrusion alarm and CCTV Camera systems). A secondary responsibility entails managing the Security related functions at company headquarter locations to include overseeing the 24/7 Security Operations Center, emergency response protocol for the Lake Forest campus and Chicago offices. jobs.grainger.com

---

Last week's #1 article --

Bed Bath & Beyond Releases List of 40 Closures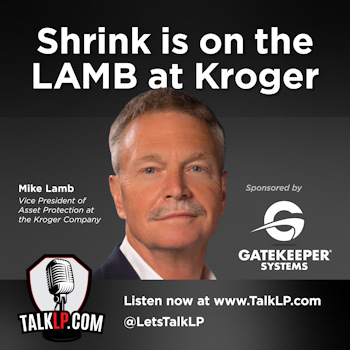 Judge Rules Insurer Must Pay for Ransomware Damage
In her recent ruling, Judge Stephanie Gallagher of the U.S. District Court of Maryland wrote that the damage to Nation Ink & Stitch's computer infrastructure from a ransomware attack constituted "physical loss or damage" covered by the insurance policy and that the insurer must pay the costs to recover and rebuild the network. National Ink & Stitch is an Owings, Maryland-based embroidery and screen printing firm. govinfosecurity.com

What It's Like to Be a CISO: Check Point Security Leader Weighs In
Jony Fischbein shares the concerns and practices that are top-of-mind in his daily work leading security at Check Point Software.

Check Point Software CISO Jony Fischbein has a lot on his plate. Like many CISOs, he juggles the security of multiple corporate departments with thousands of employees, all of whom possess different personalities, security requirements, and potential risk factors.

A lot of these departments ... they want to drive to the same place, but they have different needs," said Fischbein in a keynote at this week's CPX 360 conference, in New Orleans. Each day he is tasked with making decisions to secure these departments and each of their employees, while also tackling his overall goal and greatest challenge in being a CISO: enabling business processes.

Tackling this challenge starts with addressing human-based issues. "People are the biggest asset and the biggest weakness in any organization," Fischbein said. "Engage them wisely." darkreading.com

National Institute of Standards and Technology Releases:
Data Integrity: Detecting and Responding to Ransomware and Other Destructive Events
The National Cybersecurity Center of Excellence (NCCoE) has released a draft of National Institute of Standards and Technology (NIST) Cybersecurity Special Publication 1800-26, Detecting and Responding to Ransomware and Other Destructive Events, for public comment.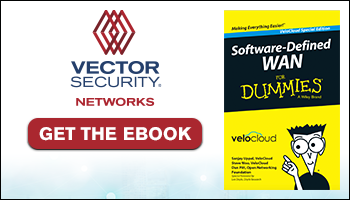 This practice guide can benefit executives, chief Information security officers, system administrators, or those who have a stake in protecting their organizations' data, privacy, and overall operational security.

The NCCoE released the full draft which comprises the following volumes:

● SP 1800-26A: Executive Summary (PDF)
● SP 1800-26B: Approach, Architecture, and Security Characteristics (PDF)
● SP 1800-26C: How-To-Guides (PDF)

Or download the complete guide (PDF).

The comment period closes on February 26, 2020. If you have questions or would prefer to submit comments by email, please write to ds-nccoe@nist.gov.

Biometrics Are Coming
Mega Breaches Are Forcing Us to a Passwordless World. Are We Finally Ready?
"Moving forward, FIDO [Fast Identity Online authentication] is worth a look since it's got many of the big consumer brand names behind it. It's really become the best bet for the future of passwordless authentication."

While it's true the industry has been slow to change, a closer look reveals that much progress has been made in 2019. For example, Microsoft and Google now support passwordless standard FIDO2, and Apple made it clear it intends to support FIDO2 for its Safari browser. In another important move, Apple says iOS 13.3 (likely available early in 2020) will support popular FIDO-compliant authentication devices like the YubiKey.

On the consumer side, companies such as eBay have had their developers build their sites with the WebAuthn FIDO2 spec, which allows for passwordless authentication using biometrics, adds Andrew Shikiar, executive director and CMO of the FIDO Alliance. As of now, Android users running Google Chrome 75 can access eBay by authenticating with either a fingerprint or facial scan, whichever the device supports.

"We're seeing that organizations are realizing that passwords are a liability," he says. "With FIDO, organizations can improve the user experience, increase security, and reduce risk as well as time to authentication."

"Customers are pushing back," Ulery says. "It's now so easy to do fingerprint-reading or facial recognition on a smartphone that customers will want to know why they can't move to a passwordless solution." darkreading.com

'Mobile Ad Fraud is an Epidemic'
93% of attempted mobile transactions in 2019 were fraudulent
93 percent of total mobile transactions in 20 countries were blocked as fraudulent in 2019 according to a report on the state of malware and mobile ad fraud released by Upstream.

The number of malicious apps discovered in 2019 rose to 98,000, up from 63K in 2018. These 98,000 malicious apps had infected 43 million Android devices.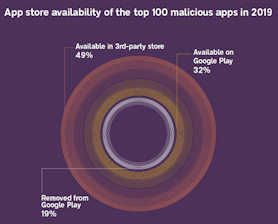 Android is the most vulnerable OS
With Android devices now accounting for an estimate 75-85% of all smartphone sales worldwide Android is by far the most dominant mobile OS. At the same time it is the most vulnerable due to its open nature, making it a favorite playground for fraudsters.

While it is always a good rule of thumb for consumers to only download mobile applications from Google's official storefront, Google Play, thanks to its scale and set up, rogue apps are still getting through its defenses.

Fraudulent mobile transactions: Most targeted apps
Fraudsters appear to target some app categories more than others. Ironically, apps designed to make a device function better and make everyday life easier are the ones most likely to be harmful with 22.32 percent of malicious apps for 2019 falling under the Tools / Personalization / Productivity category globally.

The next most popular categories cybercriminals target are Games (18.97 percent) and Entertainment/Shopping (15.76 percent).

"Mobile ad fraud is a criminal enterprise on a massive scale. Though it may seem that it is only targeted at advertisers, it greatly affects the whole mobile ecosystem."

"It is more than an invisible threat, it is an epidemic, calling for increased mobile security that urgently needs to rise up in the industry's priority list. Left unchecked, ad fraud will choke mobile advertising, erode trust in operators and lead to higher tariffs for users." helpnetsecurity.com



San Antonio, TX: Authorities crack down on criminal operation tied to thefts at The Home Depot; sold stolen tools via social media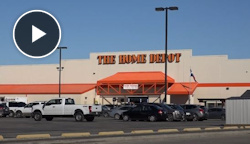 San Antonio Police detectives have recovered a huge haul of stolen property and made three arrests in what they call an organized criminal enterprise. An affidavit for an arrest warrant says 60-year-old Vinca Dixon was already out of jail on bond for four previous theft warrants when he admitted to detectives that he had been stealing high-dollar tools from local Home Depot stores every day and handing them over to two other men, who would then re-sell the items using social media apps. Dixon told police 22-year-old Frank Mengrone was selling items like pressure washers and landscaping tools, and detectives say they found $1.2 million dollars in sales when they checked the man's transaction history on the OfferUp app.

Dixon also told detectives he delivered stolen property to 29-year-old Bryan Springs. Police say that, in Springs's garage, they found more than $9,000 worth of brand-new and unopened stolen merchandise from several local retailers. All told, police say they recovered more than $48,000 dollars of material from the three men. Dixon, who was arrested Friday, remained jailed on an organized crime charge Saturday night. His two alleged accomplices were released on bond just hours after they were arrested. kens5.com

St George, UT: 2 Chinese Nationals arrested in $600,000 Walmart Gift Card Fraud targeting the elderly
Two suspects were indicted by the Utah Attorney General's Office for taking part in an alleged gift card scheme that targeted primarily the elderly, a fraud that resulted in a $600,000 loss to both the individuals and Walmart. Junliang Tang, 35, and Shuyan Wang, 33, both Chinese nationals, face three second-degree felony charges, including one count of money laundering, one count of pattern of unlawful activity and one count of unlawful use of a card. The charges stem from an extensive multiagency investigation into a fraud ring that resulted in more than $600,000 in losses to a number of victims and to Walmart, Daniel R. Strong with the Utah Attorney General's Office noted in the indictment filed Thursday. In the scheme, individuals, primarily the elderly, are manipulated into loading large sums of money onto Walmart gift cards by suspects posing as government agents, a computer service person, bail bondsmen, IRS agents or other rouse. stgeorgeutah.com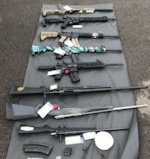 Port St. Lucie, FL: 7 arrested after dramatic gun heist at Florida Bass Pro Shops
It was a dramatic heist-- a group of young adults, caught on camera, using a truck to smash their way into a Florida Bass Pro Shops early Thursday morning, stealing a cache of rifles. Thanks to an assist from a good Samaritan, who was in the right place at the right time, police tracked down and arrested seven young men, ranging in age from 13 to 24. Police continue to seek one additional suspect. Officers recovered the stolen firearms. weartv.com


Ocala, FL: Rural King Gun Store Robbers Plead Guilty In Federal Court
July 26 and August 16, 2019, Hampton, Augustus, and Floyd used a sledgehammer to break into two Rural King locations in Ocala and Zephyrhills. The men then used the sledgehammer to smash open display cases and steal a total of 28 firearms. They were apprehended by the Zephyrhills Police Department after the second robbery. Hampton, a convicted felon, is prohibited from possessing firearms or ammunition under federal law.

Each faces up to 20 years in prison on each of the robbery counts; Hampton also faces up to 10 years' imprisonment for the firearm offense. justice.com

Perry, IA: Trooper breaks up alleged forgery, identity-theft ring
Two Chicagoans and one Iowan were arrested on U.S. Interstate 80 Saturday evening after they were allegedly found in possession of stolen credit cards and gear for forging checks. The incident began shortly after 6 p.m. Saturday, when an Iowa State Patrol Trooper initiated a traffic stop on eastbound U.S. Interstate 80. During the traffic stop, the trooper discovered a black backpack on the back seat floor, containing a printer, laptop, a folder with blank checks and fraudulently made checks, containing the banking information of one of the victims. stolen credit cards, including one on Winfield's person, with the names of nine different individuals, a card reader among stolen credit cards in a cubby in the dash and a black wallet on Winfield's person, containing the driver's license and stolen credit cards of another victim. theperrynews.com

New York City man busted in Pittsburgh Apple Store, found with $27,000 of merchandise from Apple's Crocker Park in Westlake, OH
A man had entered the store and appeared to shop for a couple of minutes before pocketing numerous Apple watches and air pods. He ran out with about $27,000 worth of merchandise. Police could not locate the suspect that evening. However, Westlake police officers the following day learned that a man matching the description from the Westlake theft had been arrested later the same day at an Apple Store in Pittsburgh. The 20-year-old suspect, from New York City, had in his possession merchandise from the Westlake theft. Westlake police obtained warrants charging the man with felony theft. cleveland.com

San Diego, CA: GameStop employees zip-tied in Armed Robbery, $4,500 of Video game equipment stolen

Erie, PA: Two Accused of Stealing $555 of Baby Formula from Giant Eagle, Trying to Return it at Different Store

Lebanon County, PA: Police looking to ID person of interest involving suspected identity theft at Ulta Beauty

York County, PA: Police are asking for help in identifying three females regarding a Target theft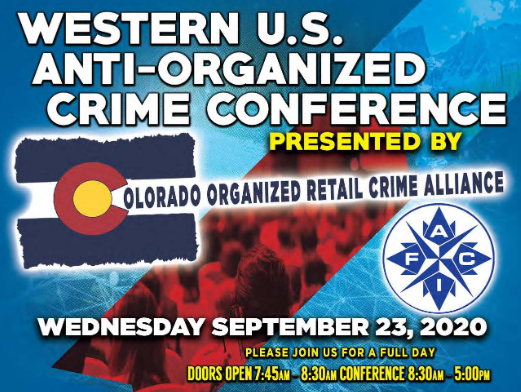 Featured Job Spotlights


Field Loss Prevention Manager
Oklahoma City, OK
As a Retail Loss Prevention Manager for Staples, you will manage and coordinate Loss Prevention and Safety Programs intended to protect Staples assets and ensure a safe work environment within Staples Retail locations...

Risk Management and Asset Protection Manager
Kansas City, MO
This role is responsible for risk management, physical security, and loss prevention in Hallmark Gold Crown retail stores and will monitor internal and external theft, consumer and retailer fraud, and employee and consumer injuries...

Assets Protection Business Partner - Food & Beverage
Minneapolis, MN
In this role you will lead a team of DC AP Managers responsible for providing safe and secure environments for our team members and guests in Food & Beverage Distribution Centers. AP teams will do this by leading a physical security culture and responding to crisis events to protect our team, investigating and resolving theft, and creating awareness and educating team members on operational shortage priorities...

Assets Protection Business Partner - Global Supply Chain & Logistics
Multiple Field Locations, Nationwide
In this role you will lead a team of DC AP Managers responsible for providing safe and secure environments for our team members and guests in Distribution Centers across Central and Pac-Northwest US regions. AP teams will do this by leading a physical security culture and responding to crisis events to protect our team, investigating and resolving theft, and creating awareness and educating team members on operational shortage priorities...

Investigative Analyst
Palo Alto, CA
The Investigative Analyst conducts various analysis and investigative services for a specific client in their Investigations Center. The Analyst will complete all-source research, gather pertinent data, review intelligence gaps, prepare case files and complete associated investigations and reporting requirements...

Regional Loss Prevention Manager
San Francisco or Los Angeles, CA
Primary Purpose: To protect the company assets, associates and customers in the stores located on the West Coast (majority of stores in California) and administer the established Loss Prevention programs that have been established at the stores of our three brands: Coach, Kate Spade and Stuart Weitzman...



Research Director
Gainesville, FL
The Research Director leads, develops, and manages the research and innovation team and its outputs by coordinating research and innovation strategy, projects, working group engagements, lab enhancement, IMPACT and other event preparation...



Regional Loss Prevention Manager
Chicago, IL
The Regional Loss Prevention Manager (RLPM) oversees the daily activities of loss prevention efforts within the assigned area to ensure an effective and proactive approach to the reduction of shrink and protection of company assets...



Manager of Loss Prevention & Security
Wawa, PA
The Manager of Loss Prevention and Security serves as the subject matter expert in the area of Loss Prevention and Physical Security for the Company with focus on developing and driving solutions that will create an optimum associate and customer experience in a safe and secure environment...

Payments Security Program Manager
San Jose, CA
The Payments Security Program Manager will oversee the strategy, identification, coordination, implementation, execution and completion of the Security Initiatives across eBay's Payments, Risk, and Billing systems and partnering organizations...



Region Asset Protection Manager
Jacksonville, FL
Responsible for managing asset protection programs designed to minimize shrink, associate and customer liability accidents, bad check and cash loss, and safety incidents for stores within assigned region. This position will develop the framework for the groups' response to critical incidents, investigative needs, safety concerns and regulatory agency visits...



Asset Protection Investigator
Scarsdale, NY
The Asset Protection Investigator (API) shall consistently identify internal and external theft opportunities, prepare AP case reports and testifies in criminal court proceedings when necessary. The API will also develop internal case leads and actively participate with the investigation...


Featured Jobs

To apply to any of today's Featured Jobs, Click Here