2016's GLPS's - Group LP Selfie's
Your Team - Your Pride - Our Industry
One Team at a Time

Retailers Association of Massachusetts at their Quarterly LP Committee meeting

"Law Enforcement and Loss Prevention partnerships in action in Massachusetts"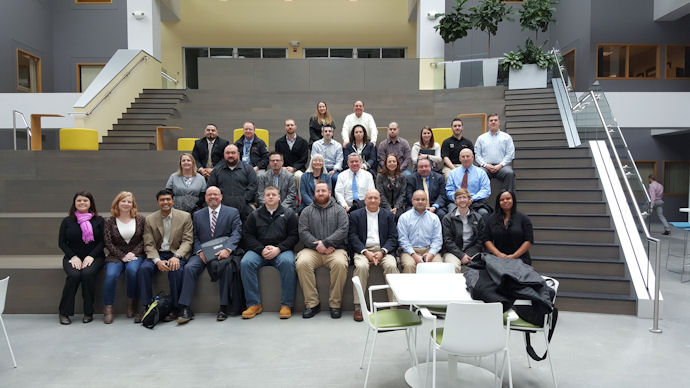 Meeting Attendees:

Matt Taylor, Christine O'Connor, Dave Valentine, Carlo Naimey, Justin Vuylsteke, Joe Barnes, Kevin Plante, Chuck Moore, William Congdon III, Alisha Le, Richard Bjork, Shawn O'Connell, Jose Mercado, Ryan Kearney, Traci Walton, Jaron Cohen, Daniel Churchill, Andi Shea, Steve Ippolito, Daniel Desmond, Chris Sacramone, Amy Richard, Seth Paquin, Malay Kundu, Mark Gaudette, Michelle Bruneau, Bob McFarlin, Kris Seibert, Shannon Lenahan, Josh Dudek, Jevonne Woods, Kelli Woelfel, Major Christopher Mason, Quinn Sullivan and Daniel Freeman

Companies and Agencies Represented:

Walgreen, Stop and Shop, Target, Retailers Association of MA, CVS Health, Wegmans Food Markets, Bob's Discount Furniture, Gap Inc., Walmart, Stop Lift Checkout Vision Systems, Profitect, Department of Homeland Security, MA State Police, Big Y Foods, and TJX Companies.


2016 1st Quarter Retailers Association of Massachusetts Loss Prevention Committee Meeting Minutes
The First Quarter Meeting of 2016 was held at the Profitect Division Office in Waltham, MA. Guest presenter, Quinn Sullivan, Intelligence Officer with the Department of Homeland Security, gave a current homeland threat brief and shared with the group current events and incidents that have occurred throughout the U.S. The group learned about key DHS information sharing initiatives.

Major Christopher Mason, Director of the MA Commonwealth Fusion Center (CFC), discussed the collaborative efforts that are currently ongoing at the Fusion Center. The MA CFC is one of the 78 fusion centers nationwide and is essentially the hub for what Major Mason refers to as "transactional intelligence."

The final presentation was by Kelli Woelfel, VP of Industry Solutions at Profitect, who shared with the group different ways that predictive analytics can assist retailers with improving their operations.

**To submit any 2016 Loss Prevention Award Nominations for the New England Loss Prevention Expo this September, please contact Jason Adams at Jason_c_adams@apple.com. linkedin.com



---
LP teams, want a chance to win at our next drawing?

The Bon Ton eliminates senior LP position - Ninth senior LP job eliminated
Regretfully The Bon Ton eliminated the Vice President of Loss Prevention position last week. Being the ninth senior LP job eliminated (not replacing) in last 9 months it certainly is a reflection of the economy and the impact of online shopping. As it continues to erode retail performance. This includes Saks Fifth Ave, Vitamin Shoppe, Talbot's, three Divisional Directors at Lowe's, one Director at 7-Eleven, one Director position at Compass Group, and now a VP at The Bon Ton.

Belgium Based ZEB Jeans Selects Retail 20/20 from Agilence
Agilence, Inc., the leading provider of SaaS-based data analytics solutions for retailers, announced today that ZEB Jeans has selected its 20/20 data analytics solution. This selection was made possible by Agilence's European partner A&E Security, part of the Connex Group.

20/20 will enable the specialty retailer to identify process and operational anomalies that lead to inefficiencies and lost profits. ZEB Jeans is a leader in fashion retail headquartered in Merchtem, Belgium with over 50 stores throughout the country.

"We were looking for a solution that went beyond loss prevention, one that could also improve our operations and help us become a more efficient company," said Tom Vermeylen, COO, ZEB Jeans. "Retail 20/20 does this by doing the data analytics for us, allowing us to focus on resolutions and results." prnewswire.com

OSHA Publishes New Whistleblower Investigations Manual
On January 28, 2016, Occupational Safety Health Administration released an updated Whistleblower Investigations Manual (OSHA Instruction CPL 02-03-005) to replace the manual dated April 21, 2015. The new manual makes three significant changes:

1 - The sections on Investigative Records and Statistics have been deleted.
2 - Chapter 3, "Conduct of the Investigation" has modified the burden of proof.
3 - A new Chapter 23, "Information Disclosure" has been added which provides comprehensive instructions on the disclosure of whistleblower-related documents under OSHA's Non-Public Disclosures policy, the Privacy Act, and the Freedom of Information Act.

While the manual is written as guidance for OSHA investigators, it is also bears significance for anyone who may potentially be involved in a whistleblower investigation. The Manual can be read in full here. oshatoday.com

Minnesota Subcontracted Janitors could strike outside Macy's store
Retail cleaners recover over $400,000 in back wages through lawsuit
Janitors who participated in the class action lawsuit will join others in a 24-hour strike, starting Wednesday evening, CTUL said. Workers and community allies will gather from 6 to 7 a.m. Thursday outside of the Macy's store at 700 Nicollet Ave. in downtown Minneapolis.

Non-union janitors who are sub-contracted to clean Macy's and Herberger's stores announced a settlement Tuesday for $425,000 in back wages and damages as part of a class action lawsuit against Capital Building Services Group. The announcement comes as the workers, members of the Twin Cities worker center CTUL(link is external), Centro de Trabajadores Unidos en la Lucha/Center of Workers United in Struggle, prepare for a strike on Thursday.

Wage theft is an all too common problem for retail janitors. We don't need a band-aid. We need a cure. And that cure is a voice on the job, union rights, and $15 an hour. My co-workers and I are prepared to strike on Feb. 18 if Capital refuses to enter into sincere dialogue about these issues." workdayminnesota.org

Staples and Office Depot to Sell Commercial Contracts and Assets to Essendant
Staples and Office Depot today announced an agreement to sell more than $550 million in large corporate contract business and related assets to Essendant. Essendant will pay Staples approximately $22.5 million. More than 25 percent of the revenue acquired by Essendant will be from Fortune 100 companies and approximately half of the revenue will come from Fortune 500 companies.

The transaction is subject to the successful completion of the proposed merger of Staples and Office Depot, as well as other customary closing conditions. businesswire.com

Pep Boys Dumped Oil For Decades, Calif. Landowner Says
The owner of a California strip mall on Thursday smacked Pep Boys and certain small businesses that formerly operated on the property with a federal suit to hold them responsible for $1 million in cleanup costs resulting from hazardous waste allegedly dumped at and around the site for decades. law360.com

Providence Place Mall Hit By Violent Crimes
With two incidents of violent crime at the Providence Place Mall over the weekend, the question of whether or not the mall has a safety problem has been raised once again.

A stabbing that took place outside the mall on Friday, February 12 was found entered on the City of Providence's new open data portal - but an armed robbery at knife point in the mall's parking lot Saturday was still not in the new online database as of Tuesday.

Providence City Council President Luis Aponte spoke with GoLocal about the incidents - and his perspective. golocalprov.com

Director Physical/Traditional Corporate Security Job posted for Sprint in Overland Park, KS
Develops initiates, maintains, and revises policies and procedures for the general operation of the signed NSA agreement and its related activities to prevent illegal, unethical, or improper conduct. Manages operation of Sprint information risk management program.

Develops and periodically reviews and updates standards to ensure continuing currency and relevance in providing guidance to management and employees. Works as a liaison between all the lines of business and Information Security to ensure full and complete implementation of security controls, standards and policies.

Supervise recruitment, development, retention, and organization of all security staff in accordance with corporate budgetary objectives and personnel policies. He/she will be responsible for formulating and implementing the operations for the following Corporate Security Groups: Investigation Internal and External, Digital Forensics, Legal Compliance, Physical Security, Asset Protection, Executive Protection, Business Continuity Office and Crisis Management. sprint.jobs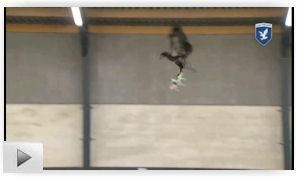 Gotta Watch Video - Dutch police testing eagles to snatch pesky drones
Using eagles to remove drones that are a threat to public safety may sound far-fetched, but Dutch police are giving the idea a try, according to a story in the Globe and Mail. A spokesman says it's a "low-tech solution to a high-tech problem." It's simply a matter of teaching the eagles to treat the drone as prey, says the trainer.

Watch as a bird of prey snatches a drone mid-flight theglobeandmail.com

DSW Inc. to Acquire Ebuys, Inc


Quarterly Same Store Sales Results
Weis Markets Q4 comp's up 4% with sales up 4.1%
Cheesecake Factory Q4 comp's up 1.1%

The Show Begins Monday!

LP's Digital Fast Break Conference
Watch NYPD Commissioner William Bratton's Speech to the LP Community
New "Live in NYC 2016" Episodes Coming Soon to the Daily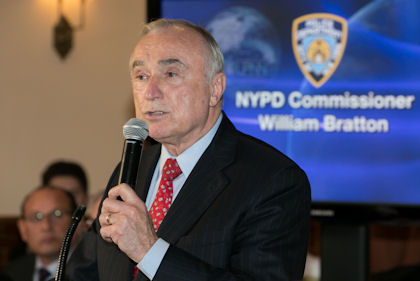 Tune in Monday to see America's Top Cop - NYPD Commissioner William Bratton - address LP attendees at the D&D Daily's "Live in NYC 2016 at the NRF Big Show" event - filmed LIVE on January 18th in New York City. Talking about NYC's new ORC efforts, Bratton asks retailers to get involved and help them fight ORC!

Following Bratton's speech, we'll be airing all 27 NEW episodes in order from our groundbreaking, information-packed eight-hour shoot!



Apple will oppose court order rather than hack customers
Apple's CEO Tim Cook has reacted sharply to a federal court order in the U.S. that would require the company to help the FBI search the contents of an iPhone 5c seized from Syed Rizwan Farook, one of the terrorists in the San Bernardino, California, attack on Dec. 2. csoonline.com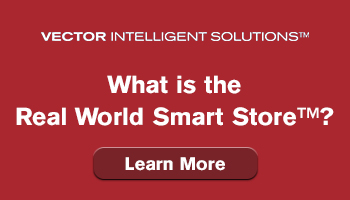 News Poll: The future of biometrics
Most respondents to Security Systems News' latest poll said they install biometrics solutions at least occasionally, and some readers raised concerns about the technology's cost, false acceptance rate, and security of biometric data.

Biometric solutions have barriers to overcome, according to 45 percent of respondents. "Reliability (consistency) remains a concern and, speaking for what I've seen in my geographic area, there still seems to be a bit of reluctance from users to have their fingerprints 'on file,' as well as the issue of personal hygiene due to the physical touching of a device," Rick Zies, senior account executive, security solutions, SIEMENS Building Technologies, wrote. Another respondent said the biggest issue "is the need for a separate database for the biometric data."

Almost half of respondents-47 percent-said facial recognition and iris scan technologies show promise for gaining ground in the market. "Facial rec is the most sophisticated and versatile biometric. It can be used for access control, threat alerts, concierge application in retail/hospitality, law enforcement," said another reader.

Twenty-nine percent said fingerprint technologies will continue to be the most common biometric. Twenty-four percent said they expect other biometrics to rise or believe it's too soon to tell which biometric technology emerge as the leader in the next couple of years. securitysystemsnews.com

Spear Phishing Incident Average Cost is $1.6M
25% of employees fall for the attack
Spear phishing has become an endemic scourge: 95% of US and 83% of UK respondents in a recent Cloudmark survey said that they have experienced spear phishing attacks (91% combined).

Spear phishing is effective: despite deploying traditional security solutions, 84% of respondents experienced spear phishing attacks that penetrated their security solutions. It's also costly: Of those experiencing attacks over the last 12 months, 81% suffered some negative impact as a result, with an average financial cost of $1.6 million-and some losses in the tens of millions of dollars.

Unfortunately, human awareness of the issue appears to be lagging the risk. A full 79% of respondents test their employees' responses to spear phishing attacks, and 78% of those had failure rates of up to a quarter of their employees. infosecurity-magazine.com

Those invoices you keep getting are ransomware trojans
The "Locky" ransomware variant is distributed via email attachments, specifically Word documents disguised as invoices. The docs contain macros which download and install the ransomware, security firm Proofpoint explained in a blog post. infosecurity-magazine.com



You're Great at Identifying Criminals.
Can you Also Spot a Winner?

Nominations are now being accepted for the 2016 NRF PROTECT Awards, the most prestigious loss prevention and asset protection recognition in the retail industry. Help us celebrate our successes and recognize the hard work and talent within our ranks. Submit your nomination to acknowledge LP professionals and law enforcement officers who have made an impact on the community and retail industry.

Nominations are open until March 22, 2016. If you have any questions, contact us at NRFPROTECTAwards@nrf.com.
Ring of Excellence Award

This award recognizes a loss prevention professional whose career achievements and outstanding leadership have shaped the retail industry throughout their years of service. The Ring of Excellence award winner receives one complimentary full conference pass, hotel accommodations and round trip airfare within the United States to travel to and from NRF PROTECT 2016. Nominate today.

LP Volunteers in Action

This recognition program acknowledges loss prevention teams making significant and measurable contributions to charitable organizations in their community. Learn how LP teams from 7-Eleven, Delhaize Group, Macy's and Old Navy, the 2015 recipients, made an impact. Or, see how the 2014 loss prevention teams from Barnes and Noble, Kroger and L Brands made a difference. Nominate today.

Loss Prevention Case of the Year

This award spotlights LP professionals whose work has made a significant impact on their company, community and the retail industry, and was successfully adjudicated. The honoree receives one complimentary full conference pass, hotel accommodations and round trip airfare within the U.S. to travel to and from NRF PROTECT 2016. Nominate today.

Law Enforcement Retail Partnership Award (LERPA)

This honor recognizes law enforcement professionals or agencies who have gone above and beyond the call of duty to support the retail industry. Up to two LERPA honorees will receive a complimentary full conference pass, hotel accommodations and round trip airfare within the U.S. to travel to and from NRF PROTECT 2016. Nominate today.


Belgium Based ZEB Jeans Selects
Retail 20/20 from Agilence
Ease of use and advanced functionality were key factors in decision
MOUNT LAUREL, NJ, February 17, 2016 - Agilence, Inc., the leading provider of SaaS-based data analytics solutions for retailers, announced today that ZEB Jeans has selected its 20/20 data analytics solution. This selection was made possible by Agilence's European partner A&E Security, part of the Connex Group.



20/20 will enable the specialty retailer to identify process and operational anomalies that lead to inefficiencies and lost profits. ZEB Jeans is a leader in fashion retail headquartered in Merchtem, Belgium with over 50 stores throughout the country.

"We were looking for a solution that went beyond loss prevention, one that could also improve our operations and help us become a more efficient company," said Tom Vermeylen, COO, ZEB Jeans. "Retail 20/20 does this by doing the data analytics for us, allowing us to focus on resolutions and results."

"Retail 20/20 takes the guess work out of data analytics by automatically collecting data and producing actionable results. This in turn helps organizations become more efficient in their daily activities," said Russ Hawkins, President & CEO, Agilence. "I am pleased with A&E's efforts in helping us expand internationally, and I welcome ZEB to our growing family of customers."

About Agilence
Agilence (www.agilenceinc.com) is the industry leader in data analytics and reporting solutions for retail organizations. Agilence develops 20/20 Retail, a highly flexible and powerful cloud-based reporting solution. 20/20 provides organizations with a complete view of their business, empowering them to make informed decisions faster, to increase efficiency and improve profit margins across the enterprise. Agilence, Inc. is headquartered in Mount Laurel, NJ. To learn more about Agilence, please email sales@agilenceinc.com or call 856-366-1200.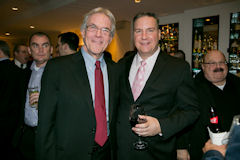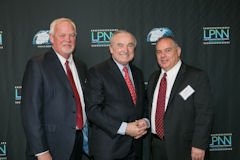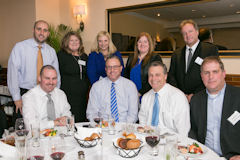 The NRF's LP Legislative Committee, a National Update

Jeff Fulmer & Jon Gold



Jeff Fulmer, VP of LP for Barnes & Noble and Chair of the NRF's Legislative Committee, and Jon Gold, VP, Supply Chain & Customs Policy at the NRF, provide a national update on the NRF's legislative efforts, including where federal ORC legislation stands and what retailers and LP professionals can do to aid the legislative effort. Jeff and Jon also talk about where the retail industry is going when it comes to cybersecurity and privacy, two hot-button issues also being looked at in Congress right now.

---

LPNN Quick Take #18

Checkview

In this LPNN Quick Take, Amber Virgillo chats with Nicholas Khalil, CEO of Checkview. As a diamond sponsor for the International Association of Interviewers, Checkview takes continuing education seriously. Nicholas tells us about Checkview's long-term commitment to both its customers and the LP industry as a whole. Also hear about the holistic approach this systems-integrator takes with its unique "Program Oversite" modules, a comprehensive offering that acts as an extension of the LP team.
Solution Providers, have a video or commercial you want to publish? Contact us.

​e-Commerce accounted for all of retail sales growth and then some in '15
U.S. e-commerce grows 14.6% in 2015
Online sales accounted for more than half of total retail sales growth in 2015, according to data released this morning from the U.S. Commerce Department. When factoring out items not normally bought online such as fuel and automobiles, e-commerce accounted for all of retail sales growth and then some.

Total retail sales grew 1.4% on a non-adjusted basis to $4.69 trillion from $4.63 trillion, when factoring out foodservice sales and sales at restaurants and bars. Online sales accounted for 7.3% of total retail sales in 2015 versus 6.4% in 2014, and e-commerce accounted for 66.4% of total retail sales growth.

When further factoring out sales of automobiles and fuel-items not normally bought online-total retail sales grew by $4.16 billion (0.1% year over year) to $3.65 trillion from $3.61 trillion in 2014. E-commerce, on the other hand, grew by $43.5 billion last year on a non-adjusted basis, which means online sales accounted for all retail sales growth and more. internetretailer.com

Mobile commerce is going in one direction - Apps drive 54% of transactions
Mobile transactions accounted for 30% of all online transactions in last quarter. Up 15% from last year. Despite the popularity of smartphones for making purchases, the study shows consumers are comfortably using multiple devices, such as laptops, tablets and smartphones, in all stages of their shopping journey. Nearly 40% of online transactions occurred across multiple devices or channels in fourth quarter 2015. chainstoreage.com

Rise Of The Machines (In Fighting Fraud)
First and foremost, observes Clark: "As fraudsters get smarter and faster, so must networks' fraud detection." Clark recommends that everyone in the payments business should be thinking about machine learning, if they aren't already, given that "you're only as strong as your weakest link." As fraudsters' capabilities continue to improve, the industry needs to respond in turn, advises Clark, to "beat fraudsters at their own game."

The second change that Clark points to is the industry having "entered the era of omnidata." The opportunities for payment fraud are unwittingly being increased as a result of the expansion of available payment channels. In response, says Clark, "omnidata capabilities" need to be delivered to customers in concert with the omnichannel consumer experience.

Thirdly, Clark emphasizes the value of combining otherwise disparate data from multiple sources in combating fraud. pymnts.com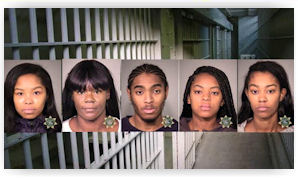 Portland, OR: 6 indicted in major Organized Retail theft scheme; Police seize $50K of stolen goods
Six people have been indicted by a grand jury in a wide-ranging organized retail theft scheme that targeted several stores throughout the metro. In September that police recovered an estimated $50,000 in stolen goods from a home. At the time, police described the evidence as "a large cache of suspected stolen property." Detectives with the Portland Police Bureau had to catalog the items and the case was forwarded to the District Attorney's Office. On Tuesday, a grand jury handed up a six-page indictment. According to the indictment, detectives have taken 22 separate reports. Thefts are alleged to have occurred from the Nike Outlet Store, Sephora, Ulta, DSW, Midk Beauty Supply, Walgreens, Kmart, BCBG, Abercrombie & Fitch, Hollister, and the Children's Place. koin.com

Bothell, WA: Home Depot Employee and her Father accused in $39,000 fraud Detectives say the daughter, who worked at the store, would return "ghost items" and credit them to a gift card. Police say the daughter would then give the card, with an average balance of $600 to $800, to her father, who would then sell them to an Everett pawn shop for cash. A Home Depot loss prevention employee noticed the fraudulent activity and alerted police on Monday. Police say the employee showed police a list of 46 suspicious transactions. A Bothell police document said the daughter's boyfriend may have been involved in one of the fraudulent transactions. kiro7.com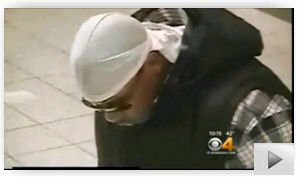 Westminster, CO: Police seeking suspect in $10,000 Kohl's jewelry theft Westminster residents still can't believe the brazen crime that took place inside the Kohl's store on Sheridan Boulevard. Surveillance video from Jan. 22 shows a man walk up to the jewelry counter and ask the clerk to show him a $10,000 Vera Wang ring. The man tries it on and gives it back to the clerk. He then asks to see the ring again with a magnifying glass. The clerk returns and the man takes off with the ring. The surveillance camera loses him as he runs outside. Police said the security guards who gave chase and were assaulted with pepper spray. cbslocal.com

Ulster, NY: Two women arrested for $4,900 Grand Larceny for Kohl's
According to the Ulster Police Department, officers arrested two woman following a shoplifting complaint from Kohl's in the Town of Ulster. According to Kohl's Loss Prevention, said police, Yolanda Casholle and Anessa M. Newman allegedly removed $4934.73 worth of merchandise from the store without paying for it. Casholle and Newman were charged with the Felony of grand larceny in the 4th degree and the Misdemeanor of conspiracy in the 5th degree. hudsonvalleynewsnetwork.com

Palm Beach Gardens, FL: Couple hits Victoria's Secret for $600 in merchandise The pair casually walked into the store and walked over to an underwear display table. The man grabbed approximately half the undergarments and shoved them into a bag the woman was holding. The pair then continued walking and left the shopping center. A store employee immediately called police, but the underwear bandits got away. The 75 pairs of "Live, Love, Dream" panties were worth over $600. palmbeachpost.com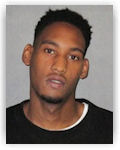 Baton Rouge, LA: Crime Stopper Tip leads authorities to man accused of stealing from Walmart stores
Investigators said a man wanted by law enforcement officers for allegedly stealing from Walmart stores was captured Monday because of a Crime Stoppers tip. Brandon Wheeler, 27, also known as Snowflake, was wanted by the East Baton Rouge Parish Sheriff's Office. Authorities said Wheeler was banned from entering Walmart stores in the Baton Rouge area due to his theft history with them. They added he allegedly stole from two more Walmart stores in East Baton Rouge Parish in December and January. He was booked on charges of felony theft, simple burglary and entry after being forbidden. ksla.com



Wauwatosa, WI: Woman was arrested for $784.95 in retail theft at Sunglass Hut at Mayfair Mall



Do you have an ORC case to share? Publishing it educates the LP & retail community,
which might fuel even more jobs and funding. Share your ORC news and help the industry grow!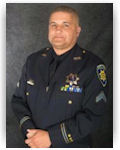 Pittsburg, CA: Off-Duty Police Officer working at Macy's dies
following an apprehension
Before joining the Pittsburg Police Department, Officer Donnie Pearman worked Loss Prevention at Concord malls. He gained such an appreciation for the work that he never left, even after becoming a patrolman assigned to his city's toughest beat. It was during one of his shifts as a loss prevention employee at Sun Valley Mall that Pearman collapsed of a heart attack Monday evening. He was pronounced dead later that night. His police career spanned 22 years, and those who knew him describe him as an empathetic man who was willing to go the extra mile for the community he patrolled. contracostatimes.com kron4.com

Tulsa Co, OK: Two Juveniles Arrested in Oklahoma Highway
Walmart Truck Shootings
Deputies here arrested two 14-year-old boys in connection with truck shootings on Highway 75 over the last two nights. While knocking on doors along the stretch of Highway 75 where the shootings happened, deputies spoke to a man who told them his son and the son's friend had been out hunting and shooting Monday night. Sources said the boys confessed to doing "target practice" and said they didn't intend any harm. Deputies arrested them on eight counts of assault with a deadly weapon and eight counts of reckless handling of firearms. Tulsa County Sheriff's deputies began investigating after nearly a dozen Walmart trucks and two other cars were shot at since Sunday night. cbsnews.com

Steubenville, OH: Four Juveniles arrested in Shooting at Fort Steuben Mall
Four juveniles were arrested Monday in connection with an incident Saturday evening in which a shot was fired at the cinemas at the Fort Steuben Mall. Police were called to the mall at about 11:20 p.m. Saturday after a large group of juveniles were involved in an argument with two other patrons inside a theater. Police said a cinema employee told the juveniles to behave or they would be asked to leave. Witnesses reported hearing a pop, which they said sounded like gunfire. Police found one shell casing outside an exit door to the theater. theintelligencer.net

Alpharetta, GA: Man arrested after gunfire outside California Pizza Kitchen
Alpharetta Police are investigating gunfire that happened outside a restaurant and led to a confrontation near a busy highway. Investigators said a man attempted to shoot a woman after a dispute in the parking lot of the California Pizza Kitchen restaurant at North Point Mall. Detectives said the woman was angry and followed the man from the restaurant. The woman later called police who pulled them over at Mansell Road and Georgia 400. fox5atlanta.com

Portland, OR: Man arrested on 147 counts related to fraud and ID theft
45-year-old Portland man is facing more than 140 fraud and identity theft charges related to cloning debit cards. Officials with Chase Bank alerted police about cloned debit cards being used at ATMs in Beaverton and Portland earlier this month. Police spotted two men using one of those ATMs at the Fred Meyer on SE Division Street. They used that car's registration to track down one of the suspects, Titus Marian Pridon, who was again seen driving back to the same Fred Meyer store, using the same ATM. Pridon was arrested shortly after on three counts of theft, 134 counts of fraudulent use of credit card and 10 counts of aggravated theft. katu.com

Buffalo, NY: Man admits to $31,000 shopping spree with counterfeit credit cards Jerry J. Nicolas, 27, of Buffalo, who went on a month-long shopping spree with fraudulent credit cards, pleaded guilty to multiple felony charges Tuesday in State Supreme Court. Nicolas pleaded guilty to scheming to defraud and identity theft, for using two counterfeit credit cards at local clothing stores, a furniture store, gas stations and grocers to make more than $31,000 in purchases between Oct. 22 and early December. As part of the plea, Nicolas agreed to return the items or repay the merchants. He faces the possibility of up to seven years in prison when sentenced in May. buffalonews.com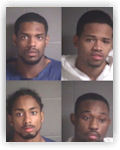 Asheville, NC: First of Jared's 'smash and grab' cases resolved;
sentenced to 3 years
A Detroit teenager will spend at least three years in a North Carolina prison for his role in the November heist of an Asheville jewelry store, while the cases of four alleged accomplices continue in federal court. Kimhish Jimli Franklin, 16, was sentenced Monday to a term of four years and three months to six years, but could be eligible for release in three years should he meet conditions that would make him eligible for post-release supervision. Franklin and four adult men, each from the Detroit area, were charged by Asheville police in the Nov. 8 theft of approximately $500,000 of diamonds and jewels from Asheville's Jared Galleria of Jewelry on Tunnel Road. citizen-times.com

Decatur, AL: Man breaks into business, tries on women's clothes
A man was held at gunpoint by a business owner when she found him inside her store trying on woman's clothes. Decatur police arrested the man on Tuesday on charges of third-degree burglary and possession of burglary tools. Police officers believe the burglar was intoxicated. fox10tv.com

West Covina, CA: Subway Associates save the life of a new born baby

Waterbury, CT: Police Officer and LP Agent injured during separate violent apprehensions

Akron, OH: Man charged in stabbing of St. Thomas Hospital security guard

Staunton, VA: Woman charged with Walmart and Goodwill store Arsons sent to Western State Hospital for competency restoration

Medford, NJ: Gloucester City pair accused in 14 C-Store /Gas Station Burglaries

Mount Laurel, NJ: Police nab N.J. 'Smash and grab' burglar who broke into 6 businesses

Atlanta, GA: Police investigate 8 smash-and-grab robberies in NW Atlanta

Anchorage, AK: Police seek Walmart theft suspect who threatened employee with scissors

Fred Meyer Jewelers in Portland, OR was the victim of a Grab & Run on 2/14, merchandise valued at $9,995

UK: Canterbury: Eight chainsaws worth over $3,200 stolen from a store

UK: Police set up checkpoints in bid to deal with 24 burglaries a day in Northern Ireland


---

● BP - Hickory, SC - Armed Robbery/ clerk shot
● Cefco - Amarillo, TX - Armed Robbery
● CVS - Lubbock, TX - Armed Robbery
● Family Dollar - Omaha, NE - Armed Robbery
● Guns R Us - Medford, NJ - Burglary
● Hayden Sam's Deli - East Cleveland, OH - Burglary
● KFC - Wauwatosa, WI - Armed Robbery
● J&J Coins - Hammond, IN - Armed Robbery
● Little Caesars - Memphis, TN - Armed Robbery
● Liz-El Jewelry - Ambler, PA - Burglary
● M&K - Ozark, AL - Robbery
● Red & White - Portola, CA - Armed Robbery
● Sunray Express - Wilmar, MN - Armed Robbery
● United Foods - Dayton, OH - Shooting
● Walgreens - Memphis, TN - Armed Robbery
● 7-Eleven - Malden, MA - Armed Robbery
● 7-Eleven - Wareham, MA - Armed Robbery
● 7-Eleven - Falls Church, VA - Robbery







Today's Daily Job Postings from the Net - Appearing Today Only

To apply to today's Internet Jobs, Click Here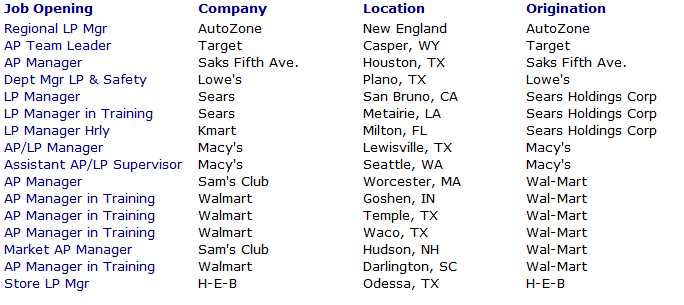 Jean Ann Schutte was promoted to Sr. Director of Sales, North America for Checkpoint Systems.



How to Build a Passionate Company
To build a great organization, companies need a larger goal, one that goes beyond just the purpose. What sets companies apart is the passion their employees and managers have for the job they do. Here are some great ways to build passion in your organization and help fuel great performance. Show emotions

3 Simple Yet Effective Ways to Teach Team Resilience We often think resilience is something that people learn through experience: when we get knocked down, we just get back up. The truth is, resilience is as much a characteristic of teams as it is for individuals. Here are some ways you can build resilience in your team. Be an ally


How to Get Your Team Excited
Getting your team motivated is one of a leader's more important jobs. You can't force employees to care more than they do, but you can help create a positive environment and make their work more interesting and rewarding. Here are some helpful tips to help you get your team excited and engaged in their work. Feel the power

True Grit: How My Team Learned to Thrive in the Face of Adversity Live is a game of ups and downs. How your team manages the changes of the day, whether its good or bad, is what separates the successful from the failures. We all encounter adversity, but there's one thing you need to move forward. Got grit?

Having a strategy or a plan about everything you do is important if you expect to win long term. Daily victories are nothing without a long-term plan. They fade quickly and leave the audience expecting more, which only a plan and strategy will satisfy. So after your next victory, ask yourself what am I going to do next?

Just a Thought,
Gus



Post Your Tip or Advice! Click Here

Please make sure to add d-ddaily@downing-downing.com to your contact list, address book,
trusted sender list, and/or company white list to ensure you receive our newsletter.
/

www.downing-downing.com / ADVERTISE WITH THE DAILY