2016's GLPS's - Group LP Selfie's
Your Team - Your Pride - Our Industry
One Team at a Time

Gap Inc. LP Leadership Team

Annual Strategy Planning Meeting in San Francisco!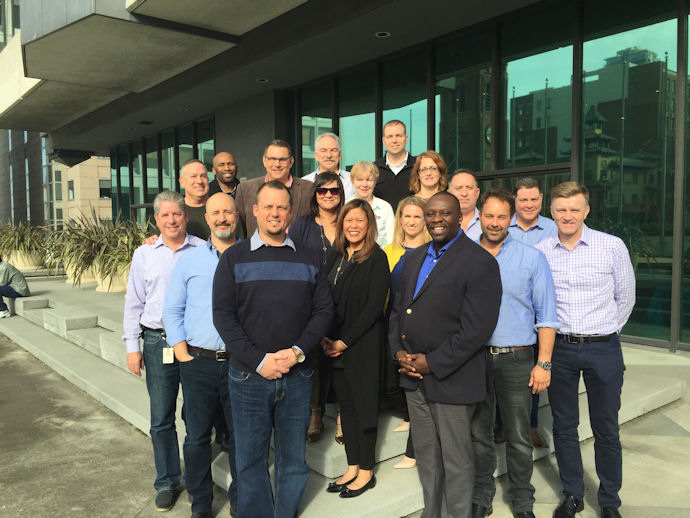 LP Leaders: Keith White, Matt O'Keefe, Richard Giaquinto, Mike Keenan, Bryan O'Brien, Chris Nelson, Debbie Maples, Tony Antonelli, Jarrett Sauer, Celia Bulb, Orlaith Murphy, Michael Lazcano, Ken Poudrier and Mike Maguire

Non LP Support: Liz Buchner, Tremayne Bess, Kevin Solliday, Jesset Sidore



---
LP teams, want a chance to win at our next drawing?


Walmart just signaled a terrifying new reality for American retail
Sales Will be "Relatively Flat" this year
Walmart is not expecting any significant sales growth in the coming year - and that's bad news for the retail industry as a whole. Including store closures and the impact of the strengthening U.S. dollar, we now expect net sales growth to be relatively flat in fiscal year 2017," Walmart CFO Brett Biggs said in the company's earnings call. businessinsider.com

Walmart "remained diligent on improving processes related to shrink"
In Walmart's 4th quarter earnings call this morning Greg Foran, president and CEO of Walmart U.S. said, "lastly, we made additional progress on our urgent agenda items, focused on reducing costs both in how we operate the business and in procuring merchandise, and remained diligent on improving processes related to shrink." cdn.com

Maryland continues its fight against civil recovery with two bills up for public hearing Feb 23rd
Senate Bill 732, which would make amendments and changes to the Civil Recovery Act. This is opposed to Senate bill 508 which is calling for an entire repeal of the act. Both bills have hearings on February 23 and have a proposed effective date of October 1, 2016. legiscan.com

Here is a list, previously published in the D&D Daily, of State Senators and Representatives who should be contacted by interested retailers of this issue. Most important are the Chair and Vice-Chairs of the committees: Phone calls & emails would help!

SENATE:
Chairman Bobby Zirkin: 410-841-3131 bobby.zirkin@senate.state.md.us
Vice-Chairwoman Lisa Gladden: 410-841-3697 lisa.gladden@senate.state.md.us

HOUSE:
Chairman Joe Vallario: 301-858-3488 joseph.vallario@house.state.md.us
Vice-Chairwoman Kathleen Dumais: 301-858-3052 kathleen.dumais@house.state.md.us

Sponsors of the bills:
Delegate Brooke Lierman: 410-841-3319 brooke.lierman@house.state.md.us
Senator Victor Ramirez: 301-858-3745 victor.ramirez@senate.state.md.us

For more information on Senate Bill 732 and 508, here are PDFs of the Fiscal and Policy Notes for Senate Bill 508, and the Senate Bill 732 First Reader.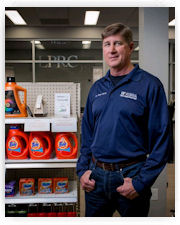 The science of stealing - LPRC's Read Hayes spotlighted in University of Florida's UF News
When you think of retail theft, you might envision teenagers shoplifting candy bars. It's much more, says Read Hayes, co-director of the Loss Prevention Research Team at the University of Florida. More than $44 billion in merchandise goes missing across the United States each year, driving up prices for paying customers and filling the coffers of gangs and terrorist organizations. In cities around the United States, a growing number of violent drug store robberies are putting employees and customers at risk, while data breaches siphon off in minutes what would take years to steal from stores.

Through collaborations with computer engineers, sociologists and political scientists across campus, Hayes works to thwart these criminals - both in his role at UF and as director of the Loss Prevention Research Council, which hosted the conference where criminals shared their secrets.

It's an opportunity to use academic research to solve real-world problems." Hayes said. uf.edu

Retailers Adopting 21st Century Techniques To Fight Internal Fraud
Oracle's data-mining software, which it acquired in 2014 as part of the MICROS Systems deal and which it now also offers as a cloud service, isn't just for catching bad actors. It also can identify instances where cashiers are violating company policy inadvertently.

To effectively fight loss prevention, retailers need to cultivate two skill sets in particular: the analytics expertise to get visibility into potential problems; and the investigative chops to confirm or reasonably deduce wrongdoing and determine its extent.

A strength of Oracle's XBRi software, he says, is that retailers can adjust thresholds and risk factors to minimize false positives-cases where normal activity is identified as high risk. Oracle XBRi factors in over 3,000 risk metrics, augmented by the deep retail loss prevention expertise of Oracle's consultants. forbes.com

Report: Walmart case could expand gay rights in workplace
Walmart is the target of a lawsuit that could provide an answer to the quesition as to whether anti-gay discrimination is a form of sex discrimination, according to Bloomberg. If a settlement isn't reached in the case, which goes to mediation on Feb. 22, it will go to trial in federal court in Massachusetts. "Legal experts, civil rights advocates specializing in anti-gay and gender-identity bias, and employment lawyers who defend large companies say whatever the outcome, the case against Walmart could help set a precedent by expanding the definition of sex discrimination," Bloomberg reported. bloomberg.com

Desperate Staples Still May Not Win Office Depot Despite Big Asset Sale Agreement
On Tuesday, Staples and Office Depot announced an agreement to sell more than $550 million in corporate contract business and related assets to office supplies wholesaler Essendant. Essendant will pay Staples approximately $22.5 million for the business. The deal will only go through if the merger between Staples and Office Depot is completed.

While the sales agreement formally demonstrates that Staples is serious about trying to alleviate competitive concerns, Staples previously noted that a proposal to divest an even larger amount of commercial contracts was rejected by regulators.

In a statement on Dec. 21, Staples said the Federal Trade Commission (FTC) rejected its proposal to divest up to $1.25 billion of commercial contracts in order to gain approval to acquire Office Depot. According to Staples at the time, the FTC did not issue a counter proposal. The company said it was willing to continue negotiations with the FTC to reach a settlement that addresses antitrust concerns, while also noting that it's pursuing the transaction through litigation.

An administrative trial to decide whether or not the deal can go through is scheduled to begin on May 10, 2016.

Murino added, "It's impossible to know how the FTC will react, but I suspect the FTC will still conclude this divestiture does not go far enough to resolve its concerns -- what this does do, however, is force the FTC to 'litigate the fix' -- in addition to proving how the acquisition will lead to a substantial lessening of competition, the FTC must also now prove that the remedy the parties have proposed doesn't go far enough." thestreet.com

USS Adds Team of Experienced National Account Managers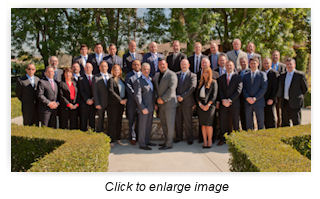 USS, a global leader in product protection and security services, today announced a strategic expansion of its customer-facing team. This augmentation ensures USS' improved geographical coverage, brings its national account managers closer to customers, and allows even faster responses to customer needs.

The addition of Shannon Gregg, Faisal Khaliq, Brad McGarrh, Bob Bartholomew, Patrick Avery, Lonna Barret, Vince Fillari, Brian White and Michael Bitzer to its team of sales managers reflects the company's tremendous growth, as well as its non-stop drive to improve the way it listens, solves and delivers for its customers.
Read more here.

Cabela's continues to explore strategic alternatives

Tim Hortons faces tall order in U.S. expansion bid

Quarterly Same Store Sales Results
Canadian Tire Q4 comp's up 2%, FGL Sports down 0.4%, Mark's down 5.2%, with revenue down 5.8% excluding petroleum
Jack in the Box Q1 system comp's up 1.4%
Walmart Q4 U.S. comp's up 0.6% with total sales up 2.2%
Aaron's Q4 comp's down 3.4% with tital revenue up 10%
Cabela's Q4 comp's down 3.5% with total revenue up 10.5%

The Show Begins Monday!

LP's Digital Fast Break Conference
Watch NYPD Commissioner William Bratton's Speech to the LP Community
New "Live in NYC 2016" Episodes Coming Soon to the Daily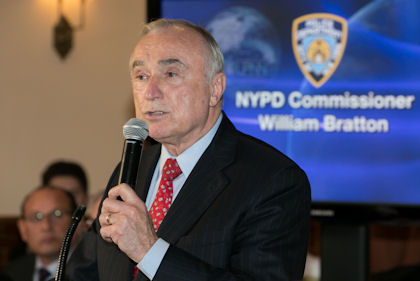 Tune in Monday to see America's Top Cop - NYPD Commissioner William Bratton - address LP attendees at the D&D Daily's "Live in NYC 2016 at the NRF Big Show" event - filmed LIVE on January 18th in New York City. Talking about NYC's new ORC efforts, Bratton asks retailers to get involved and help them fight ORC!

Following Bratton's speech, we'll be airing all 27 NEW episodes in order from our groundbreaking, information-packed eight-hour shoot!



DHS Issues Guidance on How to Share Cyberthreat Data
4 Guideline Documents
DHS has issued four guideline documents that in the words of Secretary Jeh Johnson "provide federal agencies and the private sector with a clear understanding of how to share cyberthreat indicators." The four publications DHS issued are:

Sharing of Cyber Threat Indicators and Defensive Measures by the Federal Government under the Cybersecurity Information Sharing Act of 2015.

Guidance to Assist Non-Federal Entities to Share Cyber Threat Indicators and Defensive Measures with Federal Entities under the Cybersecurity Information Sharing Act of 2015.

Interim Procedures Related to the Receipt of Cyber Threat Indicators and Defensive Measures by the Federal Government.

Privacy and Civil Liberties Interim Guidelines: Cybersecurity Information Sharing Act of 2015.

"This language is a positive step toward enabling the private sector to identify and share cyberthreat indicators with the federal government, which will help better protect consumers and our nation's security," says Chris Feeney, president of BITS, the technology arm of the Financial Services Roundtable, a trade group.

"The guidance provides a useful roadmap for non-federal entities seeking to ensure compliance with CISA and the receipt of its corresponding protections when sharing information related to cyberthreats and defensive measures," Stephen Reynolds, co-chair of the law firm Ice Miller data security and privacy practice, writes in a blog. govinfosecurity.com

Hard-coded password exposes up to 46,000 video surveillance DVRs to hacking
23,000 of these are in U.S.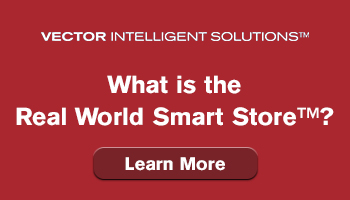 Hackers can log into DVRs from RaySharp and six other vendors using a six-digit hard-coded root password. Up to 46,000 Internet-accessible digital video recorders (DVRs) that are used to monitor and record video streams from surveillance cameras in homes and businesses can easily be taken over by hackers.

According to security researchers from vulnerability intelligence firm Risk Based Security (RBS), all the devices share the same basic vulnerability: They accept a hard-coded, unchangeable password for the highest-privileged user in their software -- the root account.

RaySharp DVR devices provide a Web-based interface through which users can view camera feeds, manage recording and system settings and use the pan-tilt-zoom (PTZ) controls of connected surveillance cameras. Gaining access to this management interface would provide an attacker with full control over the surveillance system.

The Chinese company also creates digital video recorders and firmware for other companies which then sell those devices around the world under their own brands. The RBS researchers confirmed that at least some of the DVR products from König, Swann Communications, COP-USA, KGUARD Security, Defender (a brand of Circus World Displays) and LOREX Technology, a division of FLIR Systems, contain the same hard-coded root password.

And those are only the confirmed ones. A separate CGI script in RaySharp-supplied firmware contains a list of 55 vendor names that supposedly use the firmware, so the number of companies with potentially affected products is much larger.

Using the Shodan search engine for Internet-connected devices, the RBS researchers found between 36,000 and 46,000 DVR devices that they believe are vulnerable to this issue and are directly exposed to Internet attacks. About half of them are located in the United States. csoonline.com

Calif. Data Breach Report Says Retail Most Vulnerable
California received word of 657 data breaches between 2012 and 2015, which compromised 49.6 million records, the report revealed. The retail sector accounted for 25 percent of all breaches and 42 percent of records breached - 21 million records - in the past four years, with most of the transgressions caused by malware and hacking and the most commonly breached type of data being payment card data, the report says.

"There were 163 retail breaches in the four-year period, constituting 25 percent of all breaches, and 90 percent of them were caused by malware and hacking. This is more than twice the rate of other sectors for this type of breach," the report states. law360.com

Thinking About Insider Threats
It's important when considering insider cyber threats to not let the cyber element distract from the basic problem; hacking is still fundamentally theft of information. In fact, I would encourage security managers to think about these insider threats much as they would any other sort of corporate or government espionage. stratfor.com



ALL-TAG Now Offers a New Source-Tagging Service to Consumer Product Goods Manufacturers
ALL-TAG, a leading manufacturer of anti-theft Security Tags, Security Labels, and other Electronic Article Surveillance (EAS) products, announces new service offerings for CPG (Consumer Product Goods) Manufactures.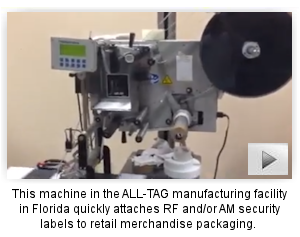 Boca Raton, Florida - ALL-TAG, a leading manufacturer of anti-theft Security Tags, Security Labels, and other Electronic Article Surveillance (EAS) products, announces new service offerings for CPG (Consumer Product Goods) Manufactures.

ALL-TAG has always been a trusted source for RF (Radio-Frequency) and AM (Acousto-Magnetic) security labels used to tag retail merchandise at the source. Now the company can make a source-tagger's job even easier by performing the actual tagging in the ALL-TAG manufacturing facility in Florida.

Source Tagging is a very efficient, cost-saving process where product manufacturers and packagers strategically position RF or AM security labels on products before shipping them to retail stores. Both retailers and product manufacturers benefit from source tagging in many ways.

Using a Label-Aire brand high-speed label application machine, ALL-TAG can apply both RF and AM labels to all types of retail product packaging in a very timely manner.

"As source tagging experts, we work closely with manufacturers and packagers to determine the RF or AM label position that ensures excellent detection by an EAS system, invisibility and tamper resistance, and deactivation convenience at the checkout counter," explained Vice President of Sales, Andy Gilbert. "This new service gives source-taggers one source where they can purchase RF and/or AM Labels and have them applied to the retail product packaging."

For more information about Source Tagging or ALL-TAG, please visit http://www.ALL-TAG.com.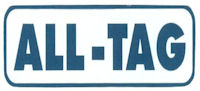 About ALL-TAG
Since 1992, ALL-TAG has been a leading manufacturer of Electronic Article Surveillance (EAS) products and services designed to help retailers protect their merchandise from shoplifting. The company is the currently the second largest global manufacturer of anti-theft labels. ALL-TAG Corporation., located in Boca Raton, Florida USA, opened in 2000 as a global sales and marketing office. In July of 2011, ALL-TAG launched a new production facility to manufacture labels in the United States. The new factory is now the sole manufacturing plant for all of the ALL-TAG RF Labels sold around the world. The company also has inventory warehouses in Hong Kong and the United Kingdom to ensure timely deliveries to our customers in those regions.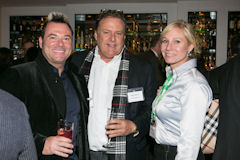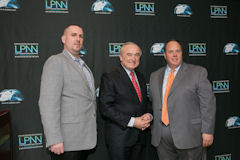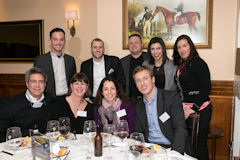 Preparing - Training - Responding to the Active Shooter

Rich Mellor

, Senior Advisor, Asset Protection at the NRF and former VP of LP for the NRF, sits down with LPNN to discuss the most dangerous situation in retail -- active shooter events. Studies have shown business locales, such as retail stores, are the most frequently attacked locations in active shooter events. Rich talks about what the LP industry can do to better prepare and help prevent such incidents, including partnerships with law enforcement and other emergency responders.

---

Cyber Security's Increasing Impact on Retail & the Role of Loss Prevention



Tom Litchford, VP, Retail Technologies for the NRF, joins LPNN to talk about the growing threat of cyber security in retail and how it has forced traditional LP programs to rethink its relationship with IT security. With our world becoming increasingly interconnected and data breaches seemingly imminent, omni-channel retailing introduces new levels of risk and unprecedented challenges for the LP industry. A subject matter expert in retail technologies, Tom tells us why the future LP executive must be more IT driven than ever before.
Solution Providers, have a video or commercial you want to publish? Contact us.

​eCommerce Online fraud is skyrocketing 163%
Benchmarking Hackers And Their Attack Methods
94 percent and 163 percent. Two numbers that pretty much tell the story of fraud online in 2015. 94 percent is the extent to which fraud as a percentage of revenue for online merchants has increased year over year (2014 to 2015). Fraud attempts on Digital Goods alone increased by 2.5 times from the 1st quarter of 2015 to 3rd quarter of 2015.

163 percent is the increase in the rate of fraud attacks. Fraud is big business, and fraudsters are increasingly sophisticated business professionals. And it seems that they are using more tools - more often - to try to score big - at the merchant's expense, of course.

The Global Fraud Attack Index, was conceived to help track, analyze and report on the important trends happening in the world of fraud as it relates to payments and commerce. Every quarter we will monitor how fraud attempts, reflected as a percent of U.S. sales transactions, on U.S. merchant websites are trending. Up? Down? Stable? Time to panic? Hopefully not. DOWNLOAD THE INDEX NOW. pymnts.com

Study: Pay-Per-Click Advertising Lacks Controls Against Fraud
Three UT Dallas researchers, along with a former PhD student, examined the process of identifying click fraud. In their study, they proposed a way to support technological improvements.

The study considers identifying click fraud as a three-stage process: the service provider - for example, Google or Yahoo - classifies clicks as fraudulent or not. Then, the advertiser does the same using his own technology. If there is a disagreement, the service provider examines further and its conclusion is considered binding.

"The problem with the approach is intuitive. In the service provider's point of view, whether it's a valid click or a fraudulent click doesn't matter. He gets paid," said Dr. Young Ryu, associate professor of information systems. "The advertiser wants to verify whether the click is fraudulent or not. Even if the click is valid, the advertiser may want to say it's fraudulent because of the pay-per-click cost."

He said the study found that this conflict between the parties, and the lack of information about the technology used by each, does not incentivize service providers and advertisers to improve their technologies to identify fraudulent clicks. To solve the problem, the researchers suggest that an independent third party investigate and flag fraudulent clicks when a conflict arises between the advertiser and the service provider. This arrangement induces the service provider and the advertiser to improve their respective click fraud detection technologies. utdallas.edu

Offline prices still carry the day in grocery shopping
Online grocery prices are 25% higher than offline prices, strongly counter to other online-offline pricing trends. internetretailer.com

Multichannel retailers sent 26.1% more emails in Q4 over LY

Alibaba buys into Groupon to become its fourth-largest shareholder

Build-A-Bear grows online sales by 11.8% in 2015



Nashua, NH: Sports Authority Employee charged with $20,000 theft over the last 3 years
Carol Koehler, 49, of Amherst, was charged with felony theft. Police said she stole the items then sold them online for profit. They said her residence was stocked with stolen merchandise. The scheme was uncovered when loss prevention workers reviewed inventory logs and found discrepancies. Those workers contacted police Wednesday and Koehler was arrested a short time later. patch.com



Cathedral City, CA: Alleged family of Shoplifters caught on cam
Police are investigating after a family was seen on surveillance camera stuffing merchandise into their shirts and bags. The store owner of Pony Express Western Outfitters said four women, a man and 3 young girls came in as a group. The theft occurred last Friday and the store owner has clear surveillance video and recently posted it on Cathedral City Neighborhoods Facebook Group. The video shows one clear instance of theft as a young woman blatantly sticks a pair of boots in her purse. Other video segments apparently show additional family members stealing items. kesq.com

Effingham, IL: Wal-Mart shoplifters swipe $6,500 in merchandise
Police are investigating the theft of over $6,500 of merchandise stolen this past weekend from Walmart. Det. Lange of the Effingham Police said Wednesday that police were still searching for the men, thought to have stolen these items: Four laptop computers, 19 BEATS brand headphones and wireless speakers, 18 Blu-Ray players, 31 bottles of perfume. Police said the value of the stolen items was $6,511, adding that the men apparently gathered the merchandise in tote bins and walked out of the store with them. niagara-gazette.com

Portsmouth, VA: Serious crash leads to $4,000 credit card fraud investigation First responders found a man and a woman badly injured inside a car on 164 westbound and had to cut one of them out of the Camaro in order to get them to the hospital. Police also found about 150 credit cards, and a machine used to print credit cards. Officers found a $4,000 receipt from Nordstrom on the floorboard on the car. wwlp.com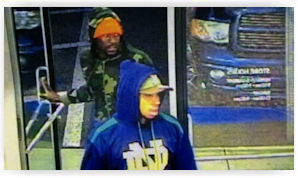 Altamonte Springs, FL: Two men Smash & Grab thousands of dollars in phones from Verizon store
Brazen thieves smashed display cases and stole phones at an Altamonte Springs Verizon store while customers were still inside. Two men barged into the store at about 8 p.m. Wednesday. Police said the men smashed the display cases, threw stuff around and stole thousands of dollars worth of phones. wftv.com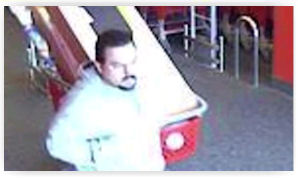 Fresno, CA: Police seeking suspect who has hit Target at least 3 times
On three separate occasions this man was seen leaving the Target with a shopping cart full of stolen merchandise. "We're only able to arrest this person for petty theft if the dollar amount is less than $950 dollars", says Sgt. Mark Hudson with the Fresno Police Department. The enforcement power of police nullified by voter enacted prop 47. Sgt. Hudson says the crook barely tries to disguise what he's doing before casually strolling out. Sgt. Hudson says, "seeing it with the receipt in his hand he may not look suspicious in a sense, so he may just continue to walk out". yourcentralvalley.com

Longview, WA: Two arrested throwing nearly $800 of computers
over the Garden Center fence at Walmart
At about 1:40 p.m. Tuesday, a man and a woman were seen throwing two computers over a fence by the garden center, according to 911 dispatch calls. The computers were worth $768 total. Both were charged with second-degree retail theft and organized retail theft. tdn.com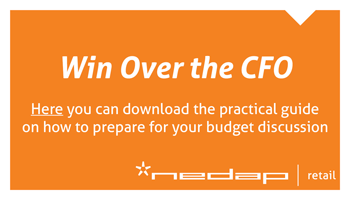 Bloomington, MN Kohl's LP Agent helps stop a Credit Card Fraud Team
Four suspects were stopped by Police after a fraudulent purchase at a GameStop for $64. Police discovered another purchase was made on a different fraudulent credit card for a gift card valued at $300. In total Police seized 19 gift cards and a fake Alabama driver's license. The case began with a Kohl's LP Agent contacting authorities after a failed attempt to purchase gift cards at the Kohl's store in Bloomington. mnsun.com
Do you have an ORC case to share? Publishing it educates the LP & retail community,
which might fuel even more jobs and funding. Share your ORC news and help the industry grow!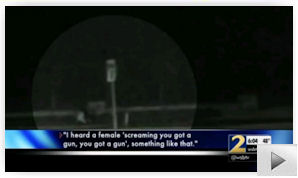 Alpharetta, GA: Suspect charged in the Shooting of a woman at North Point Mall
Alpharetta police have accused a Roswell man of shooting at a woman on North Point Parkway near the North Point Mall on Tuesday night. Calmetruis Dawkins, 20, faces aggravated assault charges after police say he shot at woman and her brother in a California Pizza Kitchen parking lot. Police allege the incident occurred after the victim and her brother confronted Dawkins about allegedly stealing money from them. After shooting three rounds, Dawkins fled on foot while a woman pursued him, according to the police report. A police officer working a traffic accident farther down North Point Parkway said he witnessed the woman catch up to Dawkins and start fighting. Dawkins then produced a handgun and fired twice, a police report said. ajc.com

New Orleans, LA: NOPD, FBI Task Force investigate
Deputy-involved shooting at Oakwood Mall
New Orleans Police Department Public Integrity Bureau (PIB) and the FBI New Orleans announced a joint investigation into the Jefferson Parish Sheriff's Office deputy-involved shooting that left 22-year-old Eric Harris dead February 8. The joint task force will be the sole entity responsible for the on-going criminal investigation related to the shooting. Based on the preliminary investigation, JPSO Deputies Henry Dejean and Kenneth Bonura told police they engaged in a vehicle pursuit of Harris after learning he was armed with a gun and involved in an incident at the Oakwood Mall located in Gretna, LA. Deputies told police they followed Harris to Philip Street where Harris' vehicle came to a stop. The deputies told police they then fired shots at the vehicle after they felt they were in danger. wwltv.com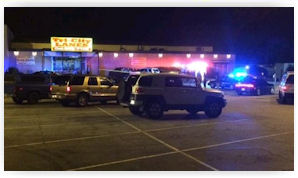 Easley, SC: Teen killed; 4 in custody after shooting at Bowling Alley
Four people are in custody after a deadly shooting at an Upstate bowling alley, according to Easley Police Chief Tim Tollison. Tollison said Kejuan Brown, 17, was shot and killed at Tri-City Lanes Bowling Alley just after 9 p.m. Wednesday. The Police Chief said Brown was found in the parking lot with an apparent gunshot wound to the chest . Tollison said a vehicle described by witnesses was found at a Spinx store on SC 183. He said four people were taken into custody. Tollison said the suspects and the victim knew of each other and were having an argument on social media prior to the shooting. wyff4.com

Dawson Co, GA: Waffle House Employee Poisoned Co-Worker with Meth
Police say a man was intentionally poisoned by a co-worker at a Waffle House. Dawson Co. Investigators said a man was intentionally poisoned with methamphetamine by a co-worker. Sonserea Evans was arrested on aggravated battery charges for allegedly drugging 37-year-old Brian Mikeals. Deputies said that Evans is not cooperating with the investigation and they have no motive, but surveillance video allegedly shows her taking Mikeals' drink to the bathroom, then returning it without him realizing. They believe that is when she dropped in the methamphetamine. Mikeals' family said the father collapsed after ingesting the drugs. He was in a coma for four weeks. He cannot walk and can barely speak. cbs58.com

Bloomington, MN: Fake McDonald's Compliance Officer arrested
as he toured stores
A 47-year-old man posing as a McDonald's executive has been charged with one felony count of financial transaction card fraud. David Goldstein was arrested Feb. 2 following a traffic stop in Bloomington. A McDonald's corporate security employee had contacted the Bloomington Police the previous day and reported that Goldstein had been spotted in the city, as he had visited one of the company's restaurants, impersonating a compliance officer in order to gain access to secure areas and secure documents with the store. The role-playing was not new to Goldstein, as he had portrayed a company employee at restaurants across the Midwest. cbs58.com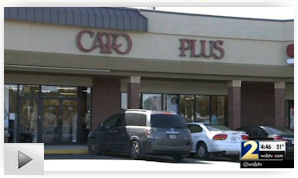 Cato Employee makes daring escape during Armed Robbery
Police are searching for a gunman who counted down when the clerk wasn't giving him money fast enough during a store robbery. The armed robbery happened at Cato's clothing store on Turner Lake Parkway. Several customers and two employees were inside when the gunmen rushed into the store. Police say despite the threats, the employees and customers were not hurt. Jackson ran out the back to call for help outside the door. Police quickly arrived on the scene. wsbtv.com

Clinton Twp, MI: Killer of Party Store Owner Pleads to first-degree murder

Thurston, WA: $1M bail set for Armed Robbery suspect; held-up a string of gas stations along Interstate 5 corridor

Scranton, PA: NYC man busted with 31 altered Credit Cards, attempting to purchase cigarettes

San Francisco, CA: Store employee slashed in the face while pursuing shoplifter

South Africa: 7 Armed Robbers hit Adidas store in Fourways Crossing

UK: Lush 'pauses' fundraiser after homeless woman who thwarted theft is arrested

UK: Judge praises bravery of Norwich man who thwarted Armed Robber


---

● Boost Mobile - Petaluma, Ca- Armed Robbery
● Chevron - Martin Co, FL - Armed Robbery
● Cricket - Tulsa, OK - Burglary
● Family Dollar - Green River, WY - Burglary
● Family Dollar - Kileen, TX - Burglary
● Kare Pharmacy - Leavenworth, KS -Burglary
● Krauszer's Food - Montclair, NJ - Armed Robbery
● Loaf 'N Jug - El Paso Co, CO - Armed Robbery
● Sports Page - Pella, IA - Theft
● The Green Joint - Parachute, CO - Armed Robbery
● Texaco - Houston, TX - Burglary/ ATM
● Verizon - Altamonte Springs, FL - Armed Robbery
● Walgreens - Bradenton, FL - Robbery
● 7-Eleven - Aurora, IL - Armed Robbery







Today's Daily Job Postings from the Net - Appearing Today Only

To apply to today's Internet Jobs, Click Here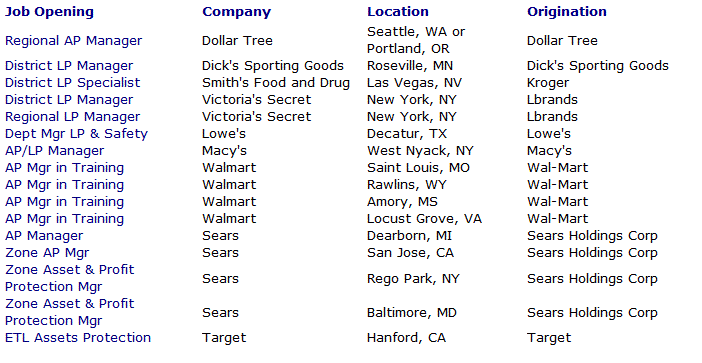 Loyalty is one of the most precious values there is and a loyal team that's unified in its goals and objectives, even in defeat, is strong and supportive. Loyal teams can make the largest tasks seem effortless and they create a sense of ownership of family that inspires individual performance and comforts individual failure. Earned slowly and grown daily, loyalty is a commodity no leader can be without because it fuels success, unifies purpose, and gives birth to exceptional performance. Without loyalty, teams splinter and lose focus on the true objectives. It's rare to build a truly loyal team and it's incredibly difficult to keep them together long term with private agendas always pressuring the balance. And yes, even loyal teams require balancing because at the end of the day it's always about personal agendas. Professional sports teams are constantly looking for that balance and the right players to fit as a team and the same holds true in business. With the right team, anything is possible and conversely one team member can destroy the entire balance. So being a team player is important even when you decide not to be.

Just a Thought,
Gus



Post Your Tip or Advice! Click Here

Please make sure to add d-ddaily@downing-downing.com to your contact list, address book,
trusted sender list, and/or company white list to ensure you receive our newsletter.
/

www.downing-downing.com / ADVERTISE WITH THE DAILY