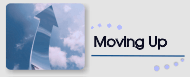 Ken Karch was promoted to Manager of National Investigations - National Task Force (ORC) for TJX Companies. Ken has been with TJX Companies since 2002, where he started out as a Regional Investigations Manager. Prior to that, he worked in Asset Protection at Target for 16 years. Congratulations Ken!
ADT goes 'Undercover' on CBS "Undercover Boss" on April 12th at 8 p.m.
Tony Wells, senior vice president, chief marketing and customer officer goes undercover as James as part of an Emmy Award-winning television reality show on CBS called "Undercover Boss." Wells has been with ADT just shy of a year. He most recently was executive vice president and chief marketing officer for 24 Hour Fitness. Wells said, he was there "to learn more about what our customers were experiencing and what our employees were delivering ... and to do that in a way that I think was unfiltered, informative and for me very educational. Undercover Boss" has 9 million to 10 million viewers per week, so ADT obviously will gain some free advertising when the show airs. But Wells said that he's most excited about the way the episode will showcase ADT employees and "give them the recognition for what they do, day in and day out." (Source securitysystemsnews.com)

Update: Two men wanted for shooting at Edgewood Town Center in Pittsburgh
A North Braddock man is one of two people who started shooting in the Edgewood Towne Center on Saturday, leaving three bystanders injured in the crossfire, Allegheny County police said yesterday. "We have not identified the other shooter yet but more charges are expected," Lt. Schurman said. Surveillance cameras in the plaza showed one man walk past the Villa retail store before 4:30 p.m., when he recognized someone and started firing into the store. The man inside returned gunfire. The front doors to both the Villa and the Foot Locker next door were shot out. One witness said he heard people arguing and he ran into the Dollar Tree store to be safe. (Source post-gazette.com)

Schnucks Contains Payment Card Breach
Schnuck Markets in St. Louis said hackers appear to have attempted to steal payment-card data from customers, but the issue has been "found and contained." "Now that the issue has been identified and contained, the investigation will turn to determining for how long the issue existed and which stores were affected," the company said in a statement. We have identified the issue and taken comprehensive measures to contain the incident. We are cooperating with law enforcement, the Missouri Attorney General's Office, and the credit card companies to determine the scope and magnitude of this crime and apprehend those individuals making fraudulent purchases." said Scott Schunck, CEO. (Source supermarketnews.com)

Office Max rolls out 5,000-sq.-ft. OfficeMax Business Solutions Center - becoming a full service company for small businesses "With the launch of our new store, we are pleased to introduce a relationship-based retail service center focused on partnering with businesses to help them grow," said Ravi Saligram, president and CEO, OfficeMax. Some of the services offered at the new concept include web hosting, customized web sites and cloud storage, as well as computer network setup, software installation and repair. OfficeMax offers business meeting space in the store and free Wi-Fi that allows customers to plug in and work. Employees even can help customers set up their websites. (Source retailingtoday.com)

Your emergency call centers may be under attack soon
Federal law enforcement officials are reporting a rise in attacks in which the telephone lines of emergency call centers are flooded with bogus calls by extortionists whose demands for cash are refused. The entire number of attacks is rising," said Rod Wallace, vice president of services for SecureLogix. The increase is seen across organizations, public and private. Typically, the motivation is to extort money or to protest a particular political or social cause. In the latest attacks, someone with a heavy accent calls the center, known as a public-safety answering point, claiming to be with a collections company for payday loans, the federal alert says. The caller then demands a payment of $5,000 to cover the outstanding debt of a former employee or sometimes for someone who never worked at the center. When the demands are refused, the TDoS attacks begin, lasting for intermitted periods over several hours. (Source csoonline.com)

Ebay projecting 50% revenue growth over the next three years - led by the mobile revolution Led by mobile, a commerce revolution is under way," said Ebay Inc. President and CEO John Donahoe. "Technology is creating a new web-enabled retail interface, a new seamless, multiscreen commerce experience that connects consumers anytime, anywhere. This will expand shopping beyond conventional store environments and e-commerce sites. How we shop is being transformed, and Ebay Inc. intends to be a leader in this new commerce world." (Source retailingtoday.com)

UK retailers think U.S. is the hardest market to crack
This was despite the growth of online which provides a low-cost means of entry and the seemingly similar cultures and values shared by British and American consumers. China came in second with 33% of retailers saying they had encountered problems when trying to set up shop while Asia was third with 19% of those questioned claiming they had experienced difficulties in entering the market. Richard Lowe, head of retail & wholesale at Barclays, said: "On the surface the US would appear to be an easy market in which to secure a foothold but its sheer scale means achieving commercial success across the whole country is an incredible feat. As for China, nothing is impossible but, everything is difficult." (Source theretailbulletin.com)

"The Dangers of Surveillance," Harvard Law Review (25 March 2013)
Surveillance is everywhere, from street corner cameras to the subject of books and movies. A researcher says that pervasive surveillance menaces our intellectual privacy and it gives the watcher a power advantage over the watched, which can be used for blackmail, persuasion, or discrimination. Read more in Neil M. Richards, "The Dangers of Surveillance," Harvard Law Review (25 March 2013) (Source homelandsecuritynewswire.com)

Italian authorities seized more than 200,000 reproductions of jewelry and other luxury items Friday Turin police seized the fakes, which included labels by Louis Vuitton, Guess, Chanel and Bulgari, on Friday. (Source canadastandard.com)

CargoNet congratulates NJ Motor Carrier Truck Association for leading the efforts in getting new NJ cargo theft bill passed The New Jersey Legislature approved and sent to Gov. Chris Christie a bipartisan bill creating specific penalties for cargo theft. The bill would establish fines for leading or organizing cargo theft networks. The fines would be $250,000 for a second-degree crime, $500,000 for a first-degree offense or five times the value of the property seized, if that amount is larger. The bill also would make it a criminal offense to operate a facility to sell or store stolen cargo, and would earmark cargo fine collections to fund law enforcement efforts to combat cargo theft. (Source joc.com)

Shoplifting Suspect Shot by Police at Raleigh Wal-Mart
A shoplifting suspect is in critical condition after he was shot by an Memphis PD officer who thought he was drawing a weapon. Just after 10 p.m. on Wednesday, March 27, a Memphis police officer working as security at the Walmart at 3950 Austin Peay saw a man shoplift merchandise and followed him out of the store, flagging down two on-duty officers in the parking lot. As the officers tried to talk to the suspect, he became irate and a struggle ensued. As the officers tried to restrain the suspect, he reached inside his waistband. The officers instructed him to show his hands but he refused, and suddenly spun around towards them. One officer fired one round, hitting the suspect. (Source abc24.com)

Deaths Resulting From Shoplifting Incidents | J. Patrick Murphy - 2012 – 12 deaths (Record Year) The information is anecdotal at best and is intended as awareness to a growing problem. There are no published statistics, even through OSHA, that quantify injuries to store personnel. There is no body of work that accumulates data regarding deaths or serious injury in shoplifter related incidents. These events do happen and with unfortunate frequency. We do not have any method to determine the accuracy of any content of the articles herein. We have offered no professional opinion regarding of these cases. However, as readily apparent, when a shoplifter dies as a result of an apprehension made by so called "store security", litigation is sure to follow.

Observations:
•
Death by asphyxiation where suspect is restrained in a manner that does not allow them to breathe.
•
Death by agent/employee attempting to make apprehension of a person in a moving vehicle.
•
Deadly force by Police and armed contract security guards (death of guards) gives insight into the violent nature of apprehensions.
•
Police officer deaths: 2.
•
Wal Mart Greeters: 2.
•
Not included in this list are deaths attributed to police chases of shoplifters.
•
Serious injuries far outreach the number of deaths and the use of Tasers and chemical sprays (Mace) is growing in frequency by shoplifters.
2000 – 2012: 71
Top 4 Retailers
Wal-Mart – 23, K-Mart – 6, CVS 4, Rite Aid 4
(Source lptoday.com)

Gangbangers' online M.O. remarkably normal according to new research
While they're 70 percent more likely to engage in online criminal behavior than their non-gang peers they act m7uch like other young adults online. They message and chat with their friends, they shop online, they use iTunes and they watch videos. What gangbangers don't do is engage in sophisticated cybercriminal activities, such as phishing, identify theft and hacking into commercial enterprises, the researchers discovered. Typical online misbehavior included illegal downloads of entertainment, selling stolen property, selling drugs, harassing individuals, arranging assaults, lining up targets for theft and uploading videos of their real world illegal activity, mostly fights. (Source csoonline.com)




Tractor trailer load stolen filled with Victoria's Secret merchandise, may be organized crime group in Jeffersonville, Tenn. They stole the rig when the driver went inside to pay for his gas at a Loves Truck Stop. The truck was recovered but the merchandise and trailer is gone. (Source abc6onyourside.com)



Loaded gun found at Macy's inside Military Circle Mall.
Norfolk police are searching for the owner of a loaded handgun that was found inside of a dressing room at Macy's inside of Norfolk's Military Circle Mall. Officers went to the scene after a customer reported the finding to Macy's Loss Prevention. This occurred at around 12:40 p.m. on Monday. (Source fox43tv.com)




Dearborn Police are looking for a man who stole a very large amount of jewelry from Macy's in Fairlane Town Center last Friday morning. If you recognize the suspect in the security photos, you are asked to call Dearborn police at 313-943-3030. (Source wxyz.com)





Door opens just a little too slow for this mall purse robber in Australia. A robbery attempt goes painfully wrong at a market in Perth, Australia. This is surveillance video of the Sunday incident. (Source geekologie.com)



Kmart Loss Prevention agent assaulted during felony apprehension in Abilene. The suspect was stopped by the Kmart Loss Prevention team, but the suspect did not want be cooperative. The suspect was believed to have stolen $1300 in merchandise. Gaining control of the suspect, Loss Prevention held her until Abilene Police arrived. The suspect is now charged with and arrested for felony robbery and possession of a controlled substance. (Source ktxs.com)



Naperville man charged with 10 felonies for theft from Target. A man accused of stealing from a local Target store led police on a chase that resulted in his crashing into several cars in downtown Naperville before he was caught on foot. During the pursuit police said Smith's car struck ten vehicles in the roadway of the downtown area of Naperville. The driver fled on foot and was chased by police a few blocks. He was eventually caught and tazed by police. (Source patch.com)



Two suspects sought in armed Rite Aid robbery near Philadelphia. Police are searching for two suspects who held up a Rite Aid in Cheltenham Township early Tuesday morning. Police say two suspects robbed the 24 hours store located at Broad Street and Cheltenham Avenue at about 5:30 a.m. They fled with an undisclosed amount of cash and cigarettes. No injuries were reported. (Source go.com)


Quarterly Same Store Sales Results

Toys R Us 4Q down 4.5%