Little Caesar Announces Three Promotions and Retirement of LP Leader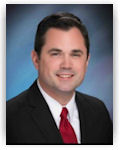 Brad Piros promoted to National Director of Loss Prevention for Little Caesar Enterprises, Inc.
Brad was previously the Director of Safety, Security and Loss Prevention for Little Caesar's for over four years before earning this promotion. He's also held various positions for the Jackson County Sheriff's Office including Captain, Lieutenant, Director of Emergency Management, Director of 911 Emergency Dispatch and Deputy Sheriff. Brad earned his Bachelor of Arts degree from Siena Heights University and went on to acquire his Masters degree in Adminstration from Central Michigan University. Congratulations Brad!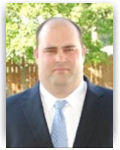 Paul Isaacson promoted to Regional Loss Prevention Director - Midwest for Little Caesar Enterprises, Inc.
Paul was previously the Regional Loss Prevention Manager for Little Caesar's for over 18 years. Paul earned his Bachelor of Arts Degree in Criminal Justice and Corrections from Adrian College. Congratulations Paul!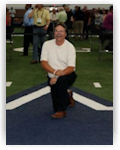 Syd Workman promoted to Regional Loss Prevention Director - Southwest for Little Caesar Enterprises, Inc.
Syd was previously the Regional Loss Prevention Manager for Little Caesar's for over ten years before earning this promotion. Congratulations Syd!




Tommy Moore, Acting National Director of Loss Prevention, retiring in May of 2017 after an incredible Loss Prevention Career of over 35 years
Tommy served in the United States Army. He is a Vietnam, two-tour veteran. Tommy obtained his degree in Criminal Justice from Eastern Michigan University.

Tommy began his investigations/loss prevention career in 1979 with World Investigations and Security Engineers. In 1980, Moore joined Meijer Inc. were he served as a Senior Regional Investigator for 24 years. After his venture at Meijer, Inc., Moore spent the next 13 years at Little Caesar Enterprises, Inc. serving as Manager of Investigations, Regional Loss Prevention Director - Midwest, and as Acting National Director of Loss Prevention.

Moore's inspiration, integrity and mentoring has made a lasting impact on everyone he came in contact with.

In his new venture, Tommy plans on sleeping in, traveling/riding his cycle with his wife Chris, spending time with his family - 2 daughters and 6 grandchildren, and teaching his 2 dogs how to walk on a leash.

We are certain to see him with phone/tablet in hand - catching Pokèmon, while enjoying a gentleman jack and a cigar. Congratulations Tommy!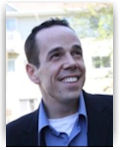 Ron Kornblum, CFI named Director Corporate Security for Loblaw Companies Limited
Ron was previously a part of Walmart Canada's Global Ethics department. Ron has over twenty years of loss prevention experience, holding a variety of loss prevention leadership positions including Director of Loss Prevention and Corporate Security and Market Loss Prevention Manager for Wal-Mart Canada, National Loss Prevention Manager for Old Navy, Regional Director of Loss Prevention, Central and Eastern Canada for Indigo, and Loss Prevention Manager for HBC. Congratulations Ron!
The Zellman Group, LLC Announces Premiere Open Source Intelligence
and ORC Investigations Program


The National Retail Federation's 2017 Loss Prevention Survey reported, for first time ever, 100% of companies participating in the survey reported being a victim of Organized Retail Crime. Retailers reported major losses in products with high resell values. The emergence over the last 10 years of e-Commerce, social media and market place seller sites has had considerable impact on the way goods are bought and sold, as well as, the significant associated fraud. Open Source ORC Investigations are the best way to combat this problem at its root.

Open Source ORC Investigations consist of online research to gather information from e-commerce communities, classifieds, social networks, Dark Web and criminal data to identify the core of ORC rings. The Zellman Group offers the only end-to-end solution for your ORC investigations. The Zellman Group offers a balanced and consistent approach to investigating ORC that accommodates the independent needs of each client. The Zellman Group's approach to ORC Investigations combines cutting edge forensic Open Source research with proven investigative techniques and financial recovery solutions. Read more here.

Q1 Robberies Up 33% Since 2015
Q1 Robbery & Burglary Data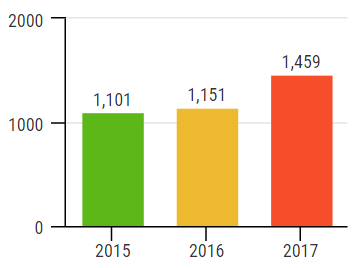 In the first quarter of 2017, the number of publicly reported robberies and burglaries climbed to 1,459 incidents. That's a staggering 27% increase over the first quarter of last year (1,151 incidents) and a 33% percent jump in the number of reported incidents (1,101) in Q1 of 2015, as the graph shows.

In a report to be featured in the Daily next week, we will dig deeper into these numbers and report which cities, states, and retailers saw the most reported robbery and burglary incidents in Q1. Starting in the second quarter, we will continue to evolve and expand our reporting in this area by examining other variables surrounding these crimes - date, number of suspects, gender, armed/unarmed, and so on.

While this data only represents what is reported publicly and may be incomplete to some degree, it still gives the industry an important snapshot of how these crimes are becoming more frequent with each passing year.

See our 2016 Robbery Report here.

CSI: Walmart
Some of the best digital-forensics labs don't belong to the police-they're run by banks, tech companies, and retailers.

A highly secured digital-forensics laboratory sits tucked inside an enormous complex of low, boxy buildings in Bentonville, Arkansas. To get in, analysts have to scan their hands and enter a unique password. Inside, they comb through video-surveillance records and spirit data out of devices that have seen better days, like a hard drive that had been crushed with a hammer and dropped from a third-story window.

Despite the sensitive nature of their jobs, these investigators aren't high-level FBI agents or foreign spies. They're Walmart employees.

Walmart is one of six companies in the United States that run digital-forensics laboratories accredited by the American Society of Crime Laboratory Directors. American Express has an accredited lab; Target has two of them.

Those companies-and many others that operate labs without formal accreditation-have built up digital-forensics capabilities once limited to law enforcement. They have the tools and the know-how to investigate corporate theft and online fraud, or track a data breach to its source. That might involve extracting information from a locked, encrypted smartphone, or a damaged computer hard drive. Or it could entail analyzing network activity to figure out which employee, for example, is siphoning off sensitive data to sell on the black market.

In many cases, private companies can do this much faster than the police. "A lot of law enforcement-based digital-forensics labs are just swamped," said Kathryn Seigfried-Spellar, a professor of computer science at Purdue University. "Almost every type of crime-whether it's homicide, arson, or a computer crime-is going to have some sort of digital evidence associated with it." As a result, she says, the backlog of devices and data awaiting analysis at police labs can stretch from months to years.

So businesses have taken digital forensics into their own hands. Labs have popped up in big companies across industries, said John Dayton, a forensic researcher at Carnegie Mellon University's Software Engineering Institute. From retailers to banks, utilities, and technology firms, large companies have taken up forensics work on their own. Read full article here

LPRC Membership Event
Webinar: Tactical to Practical: Parking Lot Crime Survey
Wed, Apr 5, 2017 1:00 PM - 2:00 PM EDT
In order to better understand retailer practices and perceptions related to violent crime, the Florida Survey Research Center (FSRC) at the University of Florida and the Loss Prevention Research Council (LPRC) research team implemented a survey of retailers. The purpose of the retailer survey was to better understand risk and vulnerability estimation measures, including environmental factors companies use to determine store crime risk, as well as crime prevention countermeasures currently used in stores. Surveys were completed with senior personnel from 35 major U.S. retailers during July 2016. The results of these surveys will be presented in this webinar to provide a foundation for better understanding the issues retailers face in dealing with violent crime. For more information, please contact operations@lpresearch.org

Access Control Made Easy
Cyborgs at work: employees getting implanted with microchips
STOCKHOLM (AP) -- The syringe slides in between the thumb and index finger. Then, with a click, a microchip is injected in the employee's hand. Another "cyborg" is created.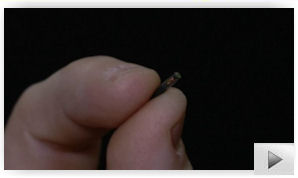 What could pass for a dystopian vision of the workplace is almost routine at the Swedish startup hub Epicenter. The company offers to implant its workers and startup members with microchips the size of grains of rice that function as swipe cards: to open doors, operate printers, or buy smoothies with a wave of the hand.

The injections have become so popular that workers at Epicenter hold parties for those willing to get implanted.

The small implants use Near Field Communication (NFC) technology, the same as in contactless credit cards or mobile payments. When activated by a reader a few centimeters (inches) away, a small amount of data flows between the two devices via electromagnetic waves. The implants are "passive," meaning they contain information that other devices can read, but cannot read information themselves. yahoo.com

Amazon Warehouse Workers' Wage Claims For Security Checks Won't Be Revived
The Sixth Circuit on Friday refused to revive a Kentucky Wages and Hours Act suit that's part of multidistrict litigation alleging Amazon's warehouse workers deserve pay for time spent passing through security checks, saying a lower court was right to rule that time spent waiting in line isn't payable work.

The workers claimed it took 20 to 30 minutes to pass through the anti-theft screening at the end of each workday. The security process also interrupted their 30-minute meal breaks as they had to be screened before they were able to take their breaks, they complained.

The workers allege they should have been paid under state law for time they spent in security screenings.

The lawsuits in the MDL made claims under the Fair Labor Standards Act, as well as state laws, but the U.S. Supreme Court ruled in December 2014 that time spent undergoing security is not compensable under the FLSA. law360.com

Visa, MC 'Playing Games' In Chip Antitrust Row, Shops Say
Visa and MasterCard are "playing games" in their bid to transfer an antitrust lawsuit against them away from California, but the dispute over a shift to a new security chip system is distinct from New York litigation involving interchange fees, retailers who brought the suit said Monday.

The credit card companies have asked for a stay or transfer of the suit to the Eastern District of New York, which is overseeing long-running multidistrict litigation over the interchange fees, but the suit over so-called EMV chip technology is focused on the shift in liability from the credit card companies to merchants, which is a separate issue, the retailers said. law360.com

Wells Fargo Whistle-Blower Wins $5.4 Million and His Job Back
A federal regulator on Monday ordered Wells Fargo to pay $5.4 million to a former manager who said he was fired in 2010 after reporting to his supervisors and to a bank ethics hotline what he suspected was fraudulent behavior.

He worked in the Los Angeles area and had received good job performance reviews but was "abruptly dismissed" after he reported "separate incidents of suspected bank, mail and wire fraud by two bankers under his supervision," the agency said in a news release.

The bank must also rehire him, the Labor Department's Occupational Safety and Health Administration said.

The $5.4 million, intended to cover back pay, compensatory damages and legal fees, is the largest individual award ever ordered through OSHA's whistle-blower protection program, according to Barbara Goto, the agency's regional administrator in San Francisco. nytimes.com

Retail is coming off a tough first quarter
First quarter earnings for publicly traded companies in the retail industry are expected to show a 6.8 percent decline, according to Retail Metrics. If the numbers prove correct, the quarter would represent the industry's biggest drop in earnings since the fourth quarter of 2013.

Revenues are also expected to be their weakest since the fiscal 2013 fourth quarter.

Yet Retail Metrics' data shows the industry's pain isn't limited to distressed chains. Only three segments of the industry are expected to post year-over-year earnings growth: home improvement, office supplies and auto parts. Teen apparel and department stores are seen turning in the worst performance.

Perkins attributed the industry's pain to more than a dozen factors weighing on its sales and profits. They include the rapid growth of Amazon, a declining middle class, promotions and lower mall traffic. These trends have caused retailers from Macy's to Crocs to shrink their store fleets.

Despite the struggles of traditional retailers, the industry as a whole continues to grow. The National Retail Federation expects sales to increase between 3.7 and 4.2 percent this year, after turning in 4 percent growth over the holidays. Online shopping is driving much of that growth, according to Commerce Department data. cnbc.com

The Shape of Things To Come? In the U.S.
This is what keep U.S. Grocers Awake at Night
Lidl and Aldi achieve record high shares of UK grocery market
The figures from Kantar Worldpanel reveal that Lidl and Aldi now account collectively for 11.7% of the market. Lidl was the fastest growing retailer following sales growth of 15% which increased its market share to 4.9%. Meanwhile, Aldi upped its sales by 14.3% to take its share to 6.8%. theretailbulletin.com

IAI Sponsor Protos Security Donates CFI Scholarship


The International Association of Interviewers (IAI) is pleased to announce their long-time sponsor, Protos Security, is donating a certified forensic interviewer (CFI) scholarship to Eric Williams, Loss Prevention Manager at City Gear Store Support Center.

"We are grateful to our sponsors because they help drive value to our IAI membership," said Wayne Hoover, CFI, IAI Executive Director. "Eric Williams is a well-deserving recipient of this CFI scholarship."

To find out more about IAI's CFI scholarship program, visit certifiedinterviewer.com/cfi-scholarship.

To see who wins the 2017 'CFI of the Year' award, attend Elite Training Day 2017 in Chicago. For registration details visit certifiedinterviewer.com/elite-training-day.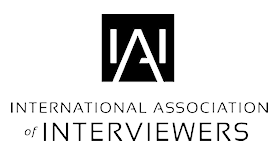 Follow all the live action via twitter with #ETD2017 today through April 5!

Elite Training Day is the main event of the year in the interview and interrogation community where leading experts from across the globe gather for exclusive training and networking opportunities. Developed by IAI, this is the only event with a dedicated focus on honing the skills of the interviewer.

Protection 1 continues Gold Level sponsor at Daily's 'Live in DC at NRF Protect'
Interested in Shooting Your Own Commercial - Or Filming an LP Episode?
Contact Gus Downing Direct or visit www.d-ddaily.net/live-at-nrf-protect-17

Staples Explores Sale After Failed Office Depot Deal

Dollar General scooping up 323 former Family Dollar stores

Sales surge to continue for convenience stores

Ralph Lauren to close Polo Flagship store in NYC - More closures to come

Safety groups to Congress: Maintain funding for OSHA, NIOSH
Time's Almost Up! Advance Rate Ends Friday
With tons of networking, four keynotes and a full slate of breakout sessions covering critical topics like cybersecurity, crisis management, shrink and fraud, NRF PROTECT is the most important loss prevention conference you can attend-and it's also the biggest value.

Hurry and register for your Full Conference Pass by Friday, 4/7, to save $300 with the Advance Rate.

P.S. You can also opt for the Verbal Defense and Influence Workshop Pass for $195, or the EXPO Pass, free for retailers, restaurants and law enforcement.
Agilence and Island Pacific Announce Strategic Partnership
New partnership highlights how data analytics is changing the retail sector.
MOUNT LAUREL, NJ - April 4, 2017 - Agilence, Inc., the leader in cloud-based data analytics for store operations and loss prevention, has established a strategic partnership with Island Pacific, the leader in retail merchandising and store operations software solutions. By making it easier for retailers to pinpoint incidents of preventable loss and quickly remediate operational problems, Agilence and Island Pacific are helping retailers across the country increase profitability and deepen customer relationships.



"We're excited to expand and grow our partnerships initiative with Agilence," said Richard Gaetano, Chief Operations Officer for Island Pacific. "We are constantly looking to ensure that we offer end-to-end solutions to our customers, which help provide a rapid ROI and answer real life retail problems. This partnership with Agilence allows us to complement the Island Pacific SmartSuite with a best-of-breed solution that provides retailers powerful tools to proactively address loss prevention in their stores."

"Survival in today's retail market requires a two-fold strategy: optimize in-store efficiency and eliminate 'ugly' costs like inventory shrink," said Russ Hawkins, President and Chief Executive Officer at Agilence. "Specialty retailers are continually pressured to uplift sales and reduce expenses, so it's incredibly important that they align themselves with customer-centric vendors. Because both Agilence and Island Pacific are deeply rooted in providing high-levels of customer service, a strategic partnership was a perfect fit. Now, we both can help solve retailers operational and loss prevention woes alongside a partner that is invested in the overall success of the specialty retail sector."

Together, Agilence and Island Pacific are co-innovating around the impact data has on the retail industry and will focus their partnership on driving awareness through co-marketing activities.

For more information about Agilence and Island Pacific, please visit www.agilenceinc.com or www.islandpacific.com.



About Agilence
Agilence, Inc. is the industry leader in cloud-based data analytics and reporting solutions for retail organizations. Agilence develops the 20/20 Data Analytics™ family of highly flexible and powerful, cloud-based reporting solutions to provide organizations with a complete view of their business; empowering them to make informed decisions faster, to increase efficiency and improve profit margins across the enterprise. Agilence, Inc. is headquartered in Mount Laurel, NJ. To learn more about Agilence, please email sales@agilenceinc.com or call 856-366-1200.
Largest RFID Deployment of its Kind
Avery Dennison RFID Announces Partnership with Target
Avery Dennison has announced a global Radio Frequency Identification (RFID) partnership agreement with Target Corporation, as part of Target's deployment of RFID technology to more than 1,600 stores to help maximize inventory availability and deliver an enhanced guest experience. This deployment is the largest of its kind.

Target is leveraging Avery Dennison's broad UHF RFID portfolio for a variety of category and performance needs, including apparel and a number of home products. In addition, Avery Dennison RFID tags have been seamlessly integrated with current trim products to optimize the branding of the garments being tagged. businesswire.com

Discounter in big RFID deployment
Target Corp. is stepping up its inventory management
The discount retailer is partnering with Avery Dennison to deploy radio frequency identification (RFID) technology to more than 1,600 stores. The deployment, described by the technology provider as the largest of its kind, will help Target maximize inventory availability and deliver an enhanced shopper experience.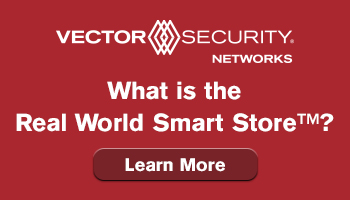 The undertaking will leverage Avery Denison's broad UHF RFID portfolio. Target is applying the solution to a variety of categories, including apparel and a number of home products. The tags have been seamlessly integrated with current trim products to optimize the branding of the garments being tagged.

RFID technology will benefit Target as it continues to partner with designers on its high-profile line launches.

"In the apparel industry, having an accurate picture of stock availability is an important driver for retailers to deliver an optimized omnichannel experience," said Bill Toney, VP for RFID market development at Avery Dennison. The RFID project could get a boost from Target's new machine learning initiative, which uses sophisticated artificial intelligence (AI). The retailer's machine learning platform siphons through increasing levels of unstructured digital information, and continuously learns from previous computations, improving the level of data analysis.

Machine learning is already giving Target executives insight into customer demand and helping the chain optimize its supply chain. chainstoreage.com

When Does Data Breach Liability Extend To The Boardroom?
Thus far, however, these suits have been uniformly unsuccessful, failing to move past the motion-to-dismiss stage. Nevertheless, despite a continued reluctance on the part of courts to permit these cases to move forward, plaintiffs persist in pursuing such claims. Given the high bar for liability that courts have set, however, it is unclear whether any of their most recent efforts will gain traction.

Courts Have Made Clear That Plaintiffs Seeking to Impose Liability on Directors and Officers for Cybersecurity Failures Face an "Incredibly High" Hurdle. law360.com

Job-stealing robots are steadily taking over America
Number of robots sold in U.S. to jump 300% in 9 yrs
More robots means fewer jobs. For every new industrial robot introduced into the workforce, six jobs were eliminated, a study published last week from the National Economic Research Bureau found. recode.com

Half of Security Pros Ignore Some Important Alerts
Short-staffed, more than half of organizations admit they ignore alerts that should be investigated because they lack resources to handle the overflow.

Strained by the cybersecurity skills shortage, 54 percent of respondents to a new survey say they are forced to ignore security alerts worthy of further investigation, because they don't have the staff and expertise to handle them. darkreading.com