Top D&D Daily Partners Recognized at 2021 Secure Campus Awards

The Secure Campus Awards honor the outstanding achievements of security industry manufacturers whose products are considered particularly noteworthy in their ability to improve campus security.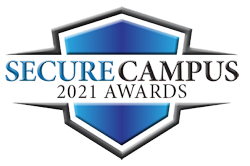 Security & Personal Safety Smartphone Applications
Gold: ADT, SoSecure

Artificial Intelligence
Platinum: Hanwha Techwin America, PNB-A9001

Parking Management
Platinum: Genetec Inc., Genetec Security Center
Gold: Genetec Inc., Security Center AutoVu

Video Surveillance Hardware
Platinum: Axis Communications, Inc., AXIS P3715-PLVE Network Camera

Video Surveillance Software
Platinum: Salient, CompleteView VMS

Click here to see the full list of winners


Immediate LP Solutions to Protect Your Profits, Employees & Yourself!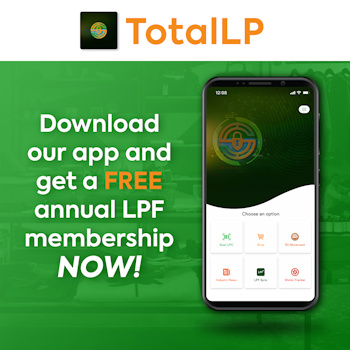 Loss prevention (LP) and asset protection (AP) professionals can now reduce employee losses with Product Protection Solution's (PPS) TotalLP app! When retail companies paid over $64 million in losses due to strain injuries from 2016-2018 (according to the 2019 Retail Risk Report) preventing this loss before it occurs is crucial!

The updated app gives users access to a physical and mental self-assessment and performance-based physical therapy videos. LP/AP professionals can provide their employees with these resources to help them avoid strain and other injuries.

Physical injuries not only impact the bottom line but also affects employee lost time. The average employee lost time due to a physical injury is 24 days. Users will be able to take a self-assessment to discover if they are susceptible to potential at-risk injuries. Then they will be educated on preventing those injuries.

Read more in the Vendor Spotlight column below


ISCPO Welcomes InstaKey Security Systems as Another Great Partner



The International Supply Chain Protection Organization (ISCPO) welcomed InstaKey Security Systems as another great partner. InstaKey is a mechanical key system manufacturer unlike any other. They are on a mission to partner with organizations to better secure facilities while helping to save time and money in the process of ongoing lock and key maintenance and rekeys. Where other manufacturers aim to sell more brass, InstaKey saves their clients money through a managed KeyControl Program centered around user-rekeyable locks, restricted, serialized keys, and key tracking software. Learn more here


Panasonic i-PRO Partners with Genetec Inc. on New Cloud-Based Digital Evidence Management System

Provides Law Enforcement Agencies with a Cost-Effective and Secure Solution



Panasonic i-PRO Sensing Solutions Corporation of America, a global leader in advanced sensing technologies, is partnering with Genetec Inc. (Genetec), a leading technology provider of unified security, public safety, operations, and business intelligence solutions, to offer a cloud-based digital evidence management system (DEMS) for law enforcement customers. CloUDE Powered by Genetec is a new solution that offers the added versatility and option of storing video evidence and data in the cloud versus on-site, which is much more convenient and cost-effective. Read more here

---

Protests & Violence

NYPD's 'Goon Squad' Manual Sheds Light on Mishandling of 2020 Protests
Manual Teaches Officers to "Violate Protesters' Rights"

Internal NYPD documents shed new light on the Strategic Response Group, or SRG, the heavily militarized police unit behind the crackdown on George Floyd protesters.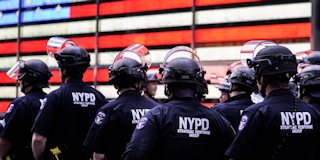 Despite its visibility, little is publicly known about the SRG and how its specialized officers are trained to respond to protests. Even the frequently cited number of 700 SRG officers is an estimate; the NYPD will not confirm the unit's headcount.

Now a series of internal documents obtained by The Intercept shed new light on the police unit behind some of the most brutal repression of protests in the wake of George Floyd's killing. The Intercept is publishing three of the public records with this story, including the SRG's guidelines and manuals for its field force operations and bike squads.

The documents offer a comprehensive overview of how the SRG operates. They outline the unit's responsibilities during routine assignments to precincts across the city, to which its officers are dispatched in response to spikes in crime and during special mobilizations, including to protests. The documents provide instructions regarding "mass arrest" procedures, guidelines for officers equipped with Colt M4 rifles, and directions for plainclothes, "counter-surveillance" officers tasked with shadowing tactical teams in the field.

Marked as "law enforcement sensitive" and bearing destruction notices, the documents also detail a variety of formations and maneuvers for bike squads and teams of officers on foot and in vehicles. Some of the maneuvers described in detail are variations of what the NYPD refers to as "encirclement," the police's name for what demonstrators call "kettling," a technique civil rights advocates have long denounced as leading to police abuses.

Over the last months, a series of scathing reports by independent agencies condemned the NYPD's response to the protests. The reports, which underscored the department's lack of preparedness and officers' poor training, contributed to a narrative that has become frequent in the wake of police abuses: that officers would have better handled such situations with better training - and thus more resources.

That narrative is complicated by the internal documents reviewed by The Intercept. Many of the policies laid out in the documents were not followed last summer or during more recent police crackdowns on protests. But the documents also raise questions about the content of police training on protest response itself. While paying lip service to protesters' constitutional rights, the documents do little to explain how those rights should be protected, offering instead page after page of instructions on how to circumvent them. theintercept.com

Chauvin - "Then Stop Yelling" Told Floyd
Derek Chauvin Trial Focuses on Police Use of Deadly Force
Police officials and experts in recent days have testified that Chauvin used excessive force in his arrest of George Floyd

"At the time of the restraint period Mr. Floyd was not resisting," Sgt. Stiger said. "He was in the prone position, he was handcuffed, he was not attempting to evade, he was not attempting to resist, and the pressure that was being caused by the body weight could cause positional asphyxia which could cause death."

Mr. Stiger also said he did not believe that officers were distracted by people yelling nearby, and pointed to a verbal exchange between Messrs. Chauvin and Floyd to show that Mr. Chauvin was listening when Mr. Floyd was saying, "Everything hurts" and "please, please I can't breathe, officer."

"Then stop talking, stop yelling," Mr. Chauvin is heard saying, according to body-camera footage. "It takes a heck of a lot of oxygen to talk."

Wednesday's testimony comes after several days of testimony from police officials and experts who have said that Mr. Chauvin used excessive force in restraining Mr. Floyd. That included testimony on Monday from Minneapolis Police Chief Medaria Arradondo who said that Mr. Chauvin violated multiple policies when he restrained Mr. Floyd on May 25. wsj.com

The World is Watching
The power of televising Derek Chauvin's trial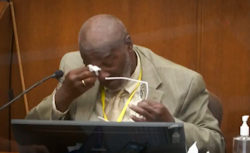 The trial of Derek Chauvin wasn't going to be broadcast. Minnesota trials never are. It took a pandemic and a decision by Judge Peter Cahill to change that over the objections of the prosecution. Attorney General Keith Ellison's office argued that televising the hearings live might intimidate the witnesses, making them hesitant to testify. A coalition of news outlets, the defense, and, ultimately, Cahill disagreed.

Members of the public usually have the right to observe courtroom proceedings. It's typically also safe for a crowd to gather peacefully in a courtroom, or in an overflow room with closed-circuit TVs. But we're not living in normal times, and this is not a normal trial.

In requesting the change to the Minnesota court system's standard procedures, news outlets argued that "given the enormous public interest in this trial, the limitations imposed by the pandemic, and the options created by modern technology, meaningful access equates to remote access." Essentially, they said Chauvin's trial is not just about what happened in Minnesota. It's about what is happening across America. vox.com

Restaurant owners clash with police in Rome lockdown protest

---

Mass Shootings

The Contagious Nature of Mass-Shootings Fueled by Desire for Fame
After three deadly gun rampages, survivors and experts fear what comes next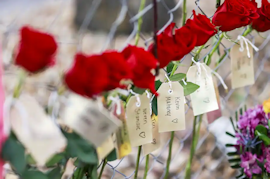 Authorities laid out a harrowing sequence: A 21-year-old white supremacist was believed to have posted a 2,300-word screed online in August 2019, saying the mass shooting he was planning was inspired by another shooter who had earlier killed 51 people in New Zealand mosques. Minutes later, authorities say, Patrick Crusius stormed into a Walmart in Texas, killing 23 people, most of them the Latinos he said he had targeted.
Such cases have helped establish what experts say is the
contagious nature of mass shootings: When one high-profile event takes place, another is likely to follow.
That is why recent events have them worried. Over the past three weeks, 22 people have died in three major mass shootings in the United States, according to a
Washington Post database
that tracks those events.
Gary Slutkin, an epidemiologist who studies mass shootings and intervention methods, said that to understand the contagious nature of these high-profile events, it helps to think of it like a disease.
For mass shooters, he said, exposure often comes from hanging out in online chat rooms where people discuss and glorify past mass shooters. Susceptibility might come from a perceived grievance - something they believe is unfair in their life - coupled with past trauma, like being bullied, he said.
Continue reading

Mass Shooting Incidents Up 115% Since 2014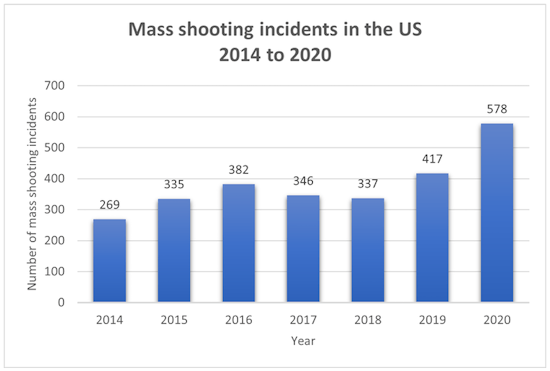 How Many Mass Shootings Have There Been in 2021 So Far?
It Depends How You Count

According to the Gun Violence Archive, there have been 131 mass shootings so far this year - but not all organizations define "mass shooting" the same way

Three massage parlors in Atlanta, a grocery store in Colorado and an office in California were all sites of deadly mass shootings in March 2021. Twenty-two lives were lost during these tragedies, leading to renewed calls for action to prevent gun violence.

Campaigners often cite mass shooting statistics. So, how regular are mass shootings and how many have there been in 2021? It depends how you count. There is not a single universally accepted definition of a mass shooting.

The Violence Project defines "mass shootings" as those in which "four or more victims are murdered with firearms-not including the offender(s)-within one event, and at least some of the murders occurred in a public location or locations in close geographical proximity."

The Gun Violence Archive defines "mass shootings" as involving "a minimum of four victims shot, either injured or killed, not including any shooter who may also have been killed or injured in the incident."

U.S. law, as set by Congress, does not offer a specific definition of a "mass shooting."

After the 2012 massacre at Sandy Hook, however, Congress moved to define "mass killings" as incidents in which three or more people are killed in a single incident. newsweek.com

The Violence Project's Mass Shooter Database
The Violence Project is a nonprofit, nonpartisan research center dedicated to reducing violence in society and using data and analysis to improve policy and practice.

Click here or the map below to access the data (registration required)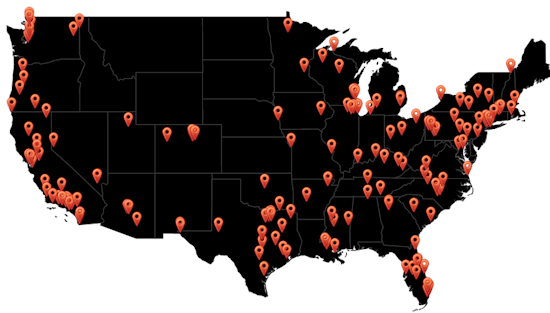 Background Checks Set Record Highs in Three Consecutive Months
Going All Guns Nationwide

4.7M Gun Background Checks Soar to Record High in March - 4.3M in Jan.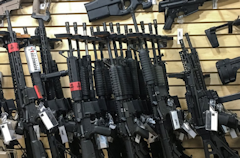 Background checks for firearm sales reached a record high in March as the U.S. saw multiple mass shootings.

According to FBI data, the bureau conducted nearly 4.7 million background checks, breaking the record high that was just set in January, another month that was marked with violence and turmoil.

March's background checks represent a 36% increase from February, which saw about 3.44 million checks. Additionally, nearly 1 million more background checks took place last month than in March 2020.

Illinois had the most background checks conducted last month, with more than 1.4 million. The state is followed by Kentucky, which saw 330,476 checks.

Of the top 10 days for most background checks, six were in March 2021, according to FBI data, including the top three days. Following deadly mass shootings in Atlanta and Boulder, Colorado, gun sales soared and five of the top days occurred following either one or both shootings.

Demand has far outrun supply for guns and ammunition since the pandemic began, as anxieties about the public health crisis, civil unrest after George Floyd's killing and the 2020 election, ran high. al.com usnews.com

Atlanta Gun Shop Selling Five Times Normal Rate of 100 Guns a Day
After 40 years in the gun industry Jay Wallace, owner of Georgia Adventure Outdoors, said "We're selling five times that amount right now. Our staff is pushed to the limits. There are more firearms being sold right now probably than ever before." "People more than ever are feeling personally responsible. They feel like it's at their doorsteps and they've never experienced that before."

"License firearms retail is an essential business and have remained open, because it's how people exercise a fundamental constitutional right. I don't think even in this time of crisis we should be surrendering our constitutional rights," Keane said. foxnews.com

Officer Down Memorial Page
March, 2021 - Line of Duty Deaths Up 105% Over 2020
16 LODD this month - 86 LODD year to date, 46 from COVID-19

---

COVID Update

169M Vaccinations Given
US: 31.5M Cases - 570.2K Dead - 24.1M Recovered
Worldwide: 133.1M Cases - 2.8M Dead - 107.3M Recovered

Former Senior Loss Prevention Executive
Know of any fallen LP exec? Let's remember & recognize.

Private Industry Security Guard Deaths: 279 Law Enforcement Officer Deaths: 282
*Red indicates change in total deaths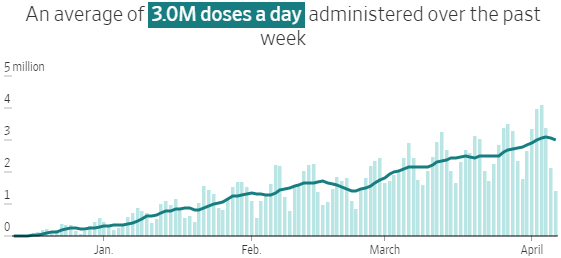 "Wear the Damn Mask"
Employers can follow Gov. Hogan's example in requiring workers to wear masks.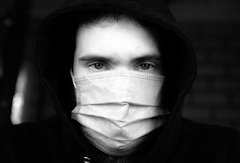 Last year during the height of the COVID-19 pandemic, Maryland Gov. Larry Hogan (R) became famous when he made a public service announcement where at the end he looked intently into the camera and said loudly, "Wear the damn mask!" Now it turns out that even where state governments are abandoning mask mandates, employers can still require their workers to wear them.

This is particularly the case for employers because the Centers for Disease Control and Prevention (CDC) and the Occupational Safety and Health Administration (OSHA) mandated mask wearing in workplaces, and nothing suggests that the federal government is supporting an end to mask mandates. In fact, President Biden has made it clear that he regards mask wearing as such a clear imperative one of his first acts when he was sworn in was to require it for all federal government facilities. ehstoday.com

CDC Recommends Appointing 'Vaccination Ambassadors' in Stores
CDC Recommends Employer Steps to Increase Vaccine Acceptance
Employers should consider appointing "vaccination ambassadors" to make workers more likely to get the COVID-19 vaccine, according to the U.S. Centers for Disease Control and Prevention (CDC). Ensure certain precautions are in place before appointing vaccination ambassadors, legal experts recommend.

The following measures may increase vaccine acceptance in the workforce, according to the CDC:

- Train interested staff to become COVID-19 vaccination ambassadors who will speak confidently and honestly, relaying personal stories about the vaccine to fellow co-workers and addressing any of their concerns. shrm.org

White House rules out involvement in vaccine passports
White House press secretary Jen Psaki on Tuesday ruled out the Biden administration playing any role in a vaccine passport system as Republican governors in particular balk at the concept. thehill.com

California aims to fully reopen the economy June 15
The date isn't set in stone. And officials emphasize that getting to the point where California can widely reopen for the first time in more than a year will hinge on two factors: a sufficient vaccine supply to inoculate all those who are eligible and stable and low numbers of people hospitalized with the disease.

June 15 also won't bring a full return to pre-pandemic life. Notably, California's mask mandate will remain in place for the foreseeable future. latimes.com

U.K. to Ease Lockdown as Covid-19 Vaccination Campaign Turns the Tide
Prime minister says some restrictions will be relaxed starting next week and country is on course to fully reopen the economy by summer.

After months of lockdown and a speedy vaccination campaign turned back a deadly tide of infection.

France imposed a new nationwide lockdown last week, while in Germany Chancellor Angela Merkel is pushing powerful regional governments to implement tougher measures curb infections. wsj.com

UK Loses 190,000 Retail Jobs & 15,153 Stores Closed Since 1st March
2020 COVID Lockdown
The Centre for Retail Research revealed in exclusive data for the Press Association news agency that 188,685 retail jobs have gone between the start of the first lockdown on 23 March 2020 and 31 March this year.

The figures come a little over a week before non-essential shops reopen in England on 12 April, after the lengthy third lockdown.

The devastating impact of the pandemic resulted in 15,153 store closures in shopping destinations across the UK, the figures also revealed.

According to the real estate adviser Altus Group, up to 401,690 shops are shuttered around the country and could reopen in the next stage of the prime minister's roadmap out of lockdown this month. theguardian.com

Rebuilding Social & Emotional Connections With Returning Workers is Key
Many workplaces expect to reopen in Q3 2021, Gartner says
Nearly half of 258 HR leaders polled by Gartner in a recent survey said they expect their workplaces to reopen in Q3 2021, and about one-quarter said their workplaces are aiming for Q4 2021. Separately, nearly half of 227 leaders said they will not track the vaccination status of their employees, according the March 25 results.

Many said they will plan for a hybrid workforce; 59% of 241 leaders surveyed said they will let workers work remotely occasionally with manager approval, a 21 percentage point increase since November 2020.

Only 1% of HR leaders surveyed said they expect all of their workers to work-full time in the office, Brian Kropp, chief of research for the Gartner HR practice, said in a statement. "When offices reopen, many individuals will have been working from home for nearly two years or more and new ways of working will be engrained," he added. "It will be critical for employers to focus on building social and emotional connections with, and between, their employees again."

Hybrid work will factor heavily into planning for 2021 and beyond, Gartner said in a January report, and may include employers deciding "what their corporate offices can offer employees that other spaces cannot." hrdive.com

Some Good Stuff Came Out of the Pandemic
Peer-Pressure & Setting Boundaries Once it's Over

Can we keep positive changes we made during the pandemic?
COVID forced us to change the way we live our lives: It shifted where and how we spent our time and money. In the process, we adopted all sorts of habits and practices. We've taken up new hobbies, incorporated more self-care, or are spending more time outdoors. We're conducting appointments online and ordering groceries. Many of us are working, and working out, at home.

While some of us can't wait to get dressed up again, or cram our schedules with activities, others have discovered that they would prefer to continue the routines that the pandemic helped them establish - whether that's holding nightly family dinners, embracing a less hectic social life or forgoing makeup. Maintaining these changes, however, could be surprisingly difficult. startribune.com

Top Story in Dallas News Last Week
They spent a year on the front lines of the pandemic. Now these Dallas retail workers are getting the vaccine
Dallas County's health department and Parkland Health & Hospital System are allocating thousands of doses to Kroger, Tom Thumb and Target stores.

Beginning last week, the health department and hospital are directly allocating nearly 10,000 doses to the stores to vaccinate workers who are also Dallas County residents. dallasnews.com

Managers are burnt out after difficult year, LinkedIn report says
While managers are key to the "people-first" future, 2020 tested many of their limits; manager burnout rose 78% between Q1 and Q4 of 2020, according to the 2021 State of the Manager report from Glint and LinkedIn.

The importance of people-oriented managers can be seen across an organization, LinkedIn said. Employees who find their manager "inspirational" are two-times more likely to feel optimistic about work in 2021 compared to those who don't, and those who recommend their manager are two-times more likely to believe their company has "a great culture." hrdive.com

JPMorgan Won't Go Remote After the Pandemic - Hybrid Coming

---

Ikea Attorney Blames Security Executive For 'System of Espionage'
Prosecutor Wants Prison Time for Two Exec's + $2M

A 'System of Espionage' Reigned at Ikea, a French Prosecutor Charges

In a case riveting national attention, Ikea France is charged with violating privacy rights by surveilling unions, employees and customers.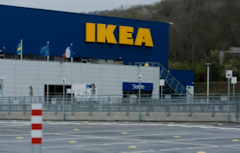 The USB stick mysteriously appeared from an unidentified deliveryman. It held an explosive trove: a cache of startling emails detailing an intricate effort by Ikea executives in France to dig up information on employees, job applicants and even customers.

"Tell me if these people are known to the police," read one executive's message to a private investigator, seeking illicit background checks on hundreds of Ikea job applicants.

"A model worker has become a radical employee representative overnight," read another. "We need to find out why."

A decade after those emails surfaced, they are at the center of a criminal trial that has riveted public attention in France. Prosecutors are accusing the French arm of Ikea, the Swedish home furnishings giant, and some of its former executives of engineering a "system of espionage" from 2009 to 2012.

Continue reading

Alarmed by recent mass shootings, California lawmakers push to tax guns
and ammo
Citing recent mass shootings in Orange, Boulder, Colo., and the Atlanta area, state lawmakers on Tuesday advanced a proposal for a new tax on the sale of guns and ammunition in California to boost funding for violence prevention programs.

The legislation by Assemblyman Marc Levine (D-San Rafael) would place a $25 excise tax on retailers for the sale of each new gun and an as-yet-undetermined levy on ammo sales to raise millions of dollars to fund the efforts.

"Gun violence will not end on its own," Levine told the Assembly Public Safety Committee during a hearing Tuesday. "We must take responsible action to end the public health crisis that is gun violence in our state, in our nation."

The panel voted 5 to 2 along party lines to approve the legislation, which still needs approval from the full Assembly. Levine said that in just the first three months of this year there were more than 100 mass shootings in the United States.

Nationwide, Americans purchased a record 21 million firearms last year, according to Small Arms Analytics & Forecasting, a research firm that tracks firearms. Levine proposes that the money raised by the new taxes go to expanding the California Violence Intervention and Prevention Grant Program, which gives money to cities and community-based organizations working to reduce shootings in high-crime areas, including those that are home to street gangs.

The state allocated $30 million for the program in 2019. The new gun tax alone could generate an additional $13 million annually based on estimates for a similar proposal in 2019 that did not reach the governor. latimes.com

Zoom Meetings Are Here to Stay: Can We Beat the Fatigue?
Published by Warton University of Pennsylvania

CEO Bans Zoom Meetings On Fridays - Because Zoom Fatigue is Real & It's Here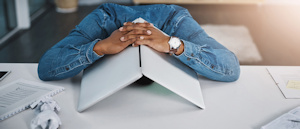 The struggle with Zoom fatigue is real. It's so real that Citigroup CEO Jane Fraser has banned internal Zoom meetings on Fridays in an effort to combat it.

The blurring of lines between home and work and the relentlessness of the pandemic workday have taken a toll on our well-being," she said in a March company memo. "When our work regularly spills over into nights, very early mornings and weekends, it can prevent us from recharging fully, and that isn't good for you nor, ultimately, for Citi."

Videoconferencing has become invaluable during the pandemic, allowing businesses and organizations to keep going at full speed as employees work from home. But companies like Citigroup are now dealing with the unintended consequence of Zoom fatigue, which scientists describe as the taxing effect that constant videoconferencing has on the body and the brain. Wharton management professor Iwan Barankay said company leaders must improve the culture around video meetings because they are here to stay, regardless of whether employees physically return to the office.

What's wrong with it

Barankay said videoconferencing has replaced personal engagement, which is one of the biggest sources of creativity and innovation in an office setting. With video, there are no chance encounters, casual conversations, or other interactions that can spark ideas. It's also harder for employees to feel connected to each other or to a larger mission when all their conversations are on screen.

Barankay's point is underscored by new research into Zoom fatigue. According to some studies, the core dilemma in videoconferencing is the trade-off between risk and reward. In-person social interactions are associated with reward, affecting the neurological pathways in the brain that boost alertness. But virtual interactions require greater cognitive and physical effort, which can lead to stress.

Barankay called out another inherent problem with video meetings: Workplace hierarchy often means the manager talks while employees passively listen. "When you have a meeting where somebody talks for three minutes and you can't participate, people just switch off," he noted. upenn.edu

Malls Facing a Day of Reckoning
UBS: More than 80K stores likely to close in the next 5 year
With e-commerce up dramatically, some 80,000 - and as many as 150,000 - U.S. stores could close over the next five years, according to a report from UBS analysts led by Michael Lasser and Jay Sole. They expect apparel, consumer electronics and furniture stores to be hard hit and home improvement and grocery stores to be largely spared.

While online sales accelerated to 18% of retail last year, up from 14% in 2019, the number of closures fell to 3,500 from 3,900, thanks to the government's financial support to consumers and as less spending went to services. Consumption of goods grew 6% even as total personal expenditures declined, according to the report. "However, we think those trends are temporary," analysts said

With excess space before the pandemic, and their specialty tenant and anchor bases under pressure, malls face a reckoning. Department store sales fell 18% last year and are down 43% since before the Great Recession, UBS said. Despite many closures in the sector, including at Sears, Macy's, Bon-Ton and J.C. Penney, more are likely, they said.

In their report, UBS analysts said they assume that e-commerce penetration will reach 27% in 2026, up from 18% last year.

That's changing the landscape, literally: By UBS's measure, Amazon last year grew its U.S. fulfillment space by some 100 million square feet; that plus Wayfair's fulfillment expansion reached the equivalent of 21,000 retail stores. retaildive.com

NRF's 2021 Top 50 Global Retailers

---

Senior LP & AP Jobs Market
Director AP - Investigations Operations job posted for Target
in Brooklyn Park, MN


This role within the AP team means leading a team that develops the Assets Protection investigations process and program strategy. Your team will be responsible for developing and coordinating Assets Protection investigations training, tools and resources. You will work closely with the field and headquarters teams, Stores/DC Assets Protection, Store Operations, Merchandising, Supply Chain, Inventory Accounting, Shortage Research and Analysis and other internal partners. Your team will also serve as a liaison to external partners including the Loss Prevention Research Council, RILA, NRF, ORCAs and other industry associations. jobs.target.com

Director, Safety & Loss Prevention job posted for food & beverage
distributor in Laurel, MD


Ajilon is working with a distinguished food and beverage distributor who serves many hotels, restaurants and grocers across the Mid Atlantic to identify an experienced Director of Safety and Loss Prevention to join their team. In this role, you will lead a team of three across four site locations to effectively executive and initiate company-wide strategies to manage safety and loss prevention. To be considered for the role, candidates must have experience in the food and beverage industry, strong knowledge and command of OSHA laws and at least 10 years of experience in employee safety protocols, policies and strategies. ajilon.com

---