NRF Brings Compelling Speakers to PROTECT 2017


Over 90 industry leaders will be featured speakers as more than 2,000 retailers, loss prevention executives, cybersecurity experts and law enforcement officers convene in Washington, D.C., June 26-28 at the annual NRF PROTECT conference.

"The level of expertise and insider insights that these industry leaders will bring to the show this year will be very impactful," NRF Vice President for Loss Prevention Bob Moraca said. "Each of these speakers was handpicked to challenge, inspire and encourage attendees to redefine their companies' loss prevention plans and embrace changes that can help make their companies safer for their employees and customers."

The speaker lineup will begin on June 27, when former FBI lead international kidnapping negotiator Christopher Voss will deliver in a keynote session titled "Never Split the Difference - Lessons from a Former Hostage Negotiator." Voss will share secrets on how to be effective in negotiating, with examples from high-stakes criminal situations.

The same day, The Home Depot Senior Manager for Asset Protection Resources and Technology Luis Ninan and Metro One Loss Prevention Services Group Vice President for Business Development Frank Camerino will host a breakout session titled "Looking Beyond the Badge: Partnering With Your Security Provider." Ninan and Camerino will share insights on how retailers can think outside the "scope of work" and ask loss prevention partners what can they do together. Read more here. nrf.com

Email Proves Eli Manning Gave Fake Helmets, Dealer Claims
A sports memorabilia dealer has told a New Jersey state court that a 2010 email exchange between New York Giants quarterback Eli Manning and the team's equipment director proves that Manning knowingly provided fake game-used helmets for a memorabilia retailer to sell to fans.

Memorabilia dealer Eric Inselberg launched that claim as part of his wide-ranging lawsuit alleging that Giants equipment staff and Manning knowingly peddled fake game-worn memorabilia, and that the team exposed Inselberg to mail fraud charges to cover up those activities. A criminal indictment against Inselberg was eventually dismissed. law360.com

Dick's Sporting Goods Workers Get Class Cert. - Off-Clock "Mandatory" Security Checks
A California judge Thursday certified a class of thousands of Dick's Sporting Goods employees who claim they were unlawfully required to wait off the clock for inspections of their belongings, rejecting the company's argument that the case was akin to one filed against Nordstrom that was denied class certification.

The suit filed in 2015 by lead plaintiff Jimmy Greer, who worked in the hunting department of the national sporting goods retailer's Fresno store, focuses on two alleged labor violations: making the employees wait on their own time for an inspection of their personal belongings as part of the store's loss-prevention practices and requiring workers to purchase apparel appropriate to their department without providing reimbursement for the clothing-related expenses.

On Thursday, U.S. District Judge Kimberly J. Mueller said certification for the class of "as many as eight to nine thousand" is appropriate, noting for the waiting-time claim that the California Supreme Court in its 2000 Morillion ruling underscored that an employee's work hours encompass the time during which they are "subject to the control" of the employer.

In its opposition to class certification, Dick's argued that its case was similar to a California federal case in which class certification was denied, Ogiamien v. Nordstrom Inc. Judge Mueller disagreed, saying the case before the court was distinguishable from Ogiamien, in part because Nordstrom's inspection policy only applied to bags and therefore did not apply to a substantial portion of the putative class that did not bring bags to work. Dick's security check policy, Judge Mueller pointed out, pertained to jackets, bags and other personal belongings, "and therefore applied to a greater proportion, if not the entire, putative class."

With the Dick's case, "the security check policy here was not random by design; rather, its express terms are mandatory 'when you leave the building,' and deposition testimony supports the conclusion that this policy applied equally to breaks and the end of shifts," Judge Mueller wrote in her Thursday ruling. law360.com

Dollar General Stores ordered to pay $1.12 million in hazardous waste
civil settlement
The Tennessee-based company that owns and operates Dollar General Stores and a Distribution Center in California has been ordered to pay $1.12 million as part of a civil settlement in an environmental prosecution.

The settlement agreed to by Dolgen California, DG Strategic II, and DG Strategic VII, resolves allegations made in a civil enforcement lawsuit filed April 11 in Kern County.

The lawsuit alleged that Dollar General retail stores throughout the state and their distribution center unlawfully handled and disposed of various hazardous wastes and materials over a 5-year period.

Those hazardous wastes and materials included automotive fluids, alkaline batteries, electronic waste, aerosol cans, expired over the counter medications, and other toxic, ignitable, and corrosive wastes.

The inspections revealed that Dollar General retail stores and their distribution center was routinely and systematically sending hazardous wastes to local landfills throughout California that were not permitted to receive those wastes, officials said.

Regulators said they also found the documentation of employee hazardous waste training to be inaccurate or incomplete.

Dollar General was cooperative throughout the investigation, officials said, and quickly responded to enhance its policies and procedures designed to eliminate the improper disposal of hazardous waste products in California. kerngoldempire.com

New design features could help cut down on crime at convenience stores
Between January and September of 2016 Springfield Police say there were 15 robberies reported at Kum & Go stations. Now, the store has increased cameras, the store is better lit and staff increased. And that is not by accident. Springfield police say they've met with Kum & Go company leaders and several other businesses to implement Crime Prevention Through Environmental design practices.

"The brighter, the better. With additional or newer lighting you're making it a less attractive environment for your criminal to come in," said Lilly. Several Kum & Go stores in Springfield have been updated with these new design features. Along with banks, big retail stores, and other businesses. "The recommendations can be kind of pricey but in the end they see that [the improvements] pay for themselves in that the businesses aren't experiencing that shrinkage like they were, meaning the lost product due to theft," said Lilly. Springfield Police say (as of April 13th, 2017) there have been no reports of robberies at Kum & Go stations in Springfield so far this year. ky3.com

How to tackle employee theft with real-time inventory
No retail business wants to believe that they might be subject to theft from their own employees. Unfortunately, it is a very real problem. It might be stealing items on their person, or exploiting employee discount privileges to significantly reduce the price - either way, employee theft can account for as much as 28% of unexplained inventory loss globally, according to the recent Global Theft Barometer Report. essentialretail.com

Crate & Barrel CEO exits abruptly without explanation
Connected to Recruiting & Stealing Trade Secrets from former Employer?
A company spokesperson declined to provide a reason for the departure when asked by the Tribune.

Doug Diemoz, CEO, who was hired in 2015 from Restoration Hardware and recruited Kimberly Ahlheim, an RH executive, to join his team there last year. The suit filed by Restoration Hardware in early 2017 alleges that Diemoz and Ahlheim brought with them proprietary knowledge of the company's food and beverage operations, part of an experiment in Chicago to boost Restoration Hardware's retail experience.

While surely a selling point for Crate & Barrel, the expertise and insight that Diemoz gained at Restoration Hardware was taken too far, according to the lawsuit. "Crate was keenly ware of the high growth that RH has achieved due to its more innovative approach to the home furnishings industry. Lacking its own formula for growth, Crate set upon a business strategy of recruiting away key senior leaders ... to help revitalize Crate's flagging business," the lawsuit reads in part. "In particular, Crate launched a systematic strategy to recruit a new CEO in 2014 by targeting a list of senior management talent from RH. Rather than invent its own growth strategy, Crate effectively sought to steal a page from the successful RH playbook."

The focus on food in stores comes as retailers of all stripes are increasingly turning to food concessions to attract customers and provide an enjoyable experience that incentivizes them to linger at their stores. retaildive.com

Among Large, Troubled Retailers, 1 Million Jobs at Stake
Among America's eight most troubled large retailers, nearly 1 million jobs are at stake as the industry continues to collapse in on itself, damaged by sales that have continued to dive, largely due to e-commerce. Not all of these jobs will be lost. However, as more and more companies in the industry go bankrupt and others slash tens of thousands of jobs, many of these positions are at extreme risk.

According to the Retail 100, the 20 largest retailers, excluding fast food, include eight walking wounded, which are chains that already have shown loses, closed stores and laid off employees, or are already, in the case of Sears Holdings Corp., potential Chapter 11 candidates. These are Target Corp. with 300,000 employees, Macy's Inc. with 125,000, Sears with 120,000, J.C. Penney Co. Inc. with 80,000, Kohl's Corp. with 25,000, Gap Inc. with 115,000, Best Buy Co. Inc. with 125,000, and Nordstrom Inc. with 80,000. Together, they have 970,000 employees. 247wallst.com

Retailers turn in mixed performance in March
A slump in consumer prices helped to keep retail sales in check in March.

Retail sales in March inched up 0.3% over February, according to the National Retail Federation. (The NRF numbers exclude automobiles, gasoline stations and restaurants.)

On a three-month moving average, retail sales have grown 2.8% year-over-year. When looking at business lines, performance in March was again uneven. Clothing and accessories and general merchandise saw slight gains, while there were declines in building materials and supplies and sporting goods, likely due to winter weather. But even the sectors with declines showed increases year-over-year, the NRF pointed out.

A few specifics include:

• Online and other non-store sales increased 0.6% over February and increased 11.4% unadjusted year-over-year.
• Sales at clothing and accessories stores increased 1% seasonally adjusted from February but decreased 2.5% unadjusted year-over-year.
• Sales at general merchandise stores increased 0.3% seasonally adjusted over February and remained even year-over-year.
• Electronics and appliances stores' sales increased 2.6% seasonally adjusted over February but decreased 0.4% unadjusted year-over-year.
• Furniture and home furnishings stores' sales decreased 0.3% from February but increased 3.3% unadjusted year-over-year.
• Sales at building materials and supplies stores decreased 1.5% seasonally adjusted from February but increased 6.3% unadjusted year-over-year.
• Sporting goods stores' sales decreased 0.8% seasonally adjusted from February and decreased 4.7% unadjusted year-over-year. chainstoreage.com

Wal-Mart Fights Investor Bid For Privileged Corruption Docs
Wal-Mart Stores Inc. asked an Arkansas federal judge on Thursday to refuse investors' request for secret documents related to an internal corruption probe at the retailer's Mexican unit, saying the frustrated plaintiffs are trying to "piggyback" on work Wal-Mart's attorneys did in anticipation of lawsuits.

The shareholders, led by a pension fund known as PGERS, say Wal-Mart knew about rampant bribery at its Mexican unit but failed to tell investors about the problem until The New York Times reported on the company's cover-up and sent its stock tanking. Although the investors have managed to interview Wal-Mart employees, including former Chief Financial Officer Charles Holley, they have said in court filings that Wal-Mart has fought their efforts to obtain even the simplest facts, which are not themselves protected by attorney-client privilege.

As a result of the company's stonewalling, and Holley's claim that even information that went into public regulatory filings was passed onto him by lawyers, the investors said Wal-Mart should be forced to turn over all its documents - "including attorney-client communications" - related to the corruption. But the retailer responded Thursday that it had not waived its privileges, and that the shareholders should have to explain, document by document, what they want and why they are entitled to it. law360.com

J.C. Penney delays closing 138 stores one month due to stronger sales
J.C. Penney Co. said it's delaying its plan to close 138 stores by one month because sales and traffic at the locations have been better than expected. In a bid to cut costs and boost its long-term performance, the department store chain had announced Feb. 24 that it planned to start liquidation sales at the 138 stores on April 17 and to close the outlets in mid-June. Penney said the liquidation sales would now start May 22 with the closures set for July 31. latimes.com

Hy-Vee shakes up corporate offices; reassignments, layoffs expected
Hy-Vee is shaking up its corporate office at its West Des Moines headquarters, reassigning dozen of employees, company officials told the Register Friday. Others could possibly face layoffs.

About 60 employees were affected by the changes, officials said. At least 50 were offered positions at the store level or in new corporate posts. But it's unclear how many employees will accept reassignments and how many will leave the company.

That process includes 70 new corporate positions being created by the shakeup. For example, Hy-Vee will hire several dozen employees at its IT building in Grimes as the company places more emphasis on digital initiatives. desmoinesregister.com

Director, Territory Asset Protection in Dallas, TX for Best Buy Posted
The Director, Territory Asset Protection manages all Retail Asset Protection functions, strategies, and performance for an assigned group of Sr. Manager, Market Asset Protection leaders within 2 retail territories. Your leadership will be essential in building a team culture that is engaging, and encourages innovation, knowledge sharing, and profitable growth. bestbuy-jobs.com

Best Buy generates nearly $40 billion annually. Nationwide, Best Buy has more than 1,500 stores in North America, including large-format and Best Buy Mobile stores, and employs more than 125,000 people. bestbuy.com

Rue 21 closing 400 stores - 1/3 of company

Report: BJ's Wholesale is for sale - and Amazon may be interested

Wal-Mart close to buying men's fashion retailer Bonobos

Walmart Opens 100th Training Academy in the U.S.


Last week's #1 article --
The FBI Story - The Biggest Pharmaceutical Case in History
The FBI's Remarkable Work on the 2010 Eli Lilly $60M Warehouse Theft
"These criminals went on a $100 million robbery spree, but in the end they were brought to justice"
The details of the heist-including a mysterious tip called in to local police a few days later-have all the markings of a Hollywood whodunit, but what's truly remarkable about the 2010 theft from the Eli Lilly warehouse is the investigative work that went into recovering the stolen goods, catching the thieves, and sending them to prison.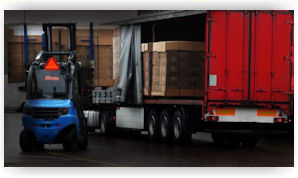 The small town of Enfield is about 20 miles north of Hartford. "You would never guess there was a warehouse there with millions of dollars of pharmaceuticals inside," said Special Agent Damian Platosh, who supervised the investigation of the theft from the FBI's New Haven Division. Among a select group of criminals who specialize in cargo theft, however, the facility's location was well known.

These particular cargo thieves-part of a criminal group known as the Cuban Mob-were experts at their trade. They targeted facilities that stored drugs, cigarettes, and consumer electronics such as cell phones. They understood how to conduct surveillance, were proficient at recognizing and disarming alarm systems, and they knew how to load and move freight.

Editor's Note: As the Daily reported on this throughout the entire case including when the insurance carrier tried to sue Tyco for leaking the alarm spec's, this is the FBI's account for the first time published. The biggest pharmaceutical case in history. Read the whole FBI case story. Published for the first time as only they can say it. fbi.gov
Shoney's Might Be Latest Victim Of Credit Card Breach
Multiple sources in the financial industry have found a pattern of fraud on customer cards, with the latest victim of a breach looking to be Shoney's, a 70-year-old restaurant chain that operates primarily in the southern United States.

Krebson Security reports that the privately held restaurant chain includes approximately 150 company-owned and franchised locations in 17 states, from Maryland to Florida in the East and from Missouri to Texas in the West, with the northernmost location being in Ohio. Right now, Shoney's isn't responding to the reports, and it's not sure of the breach affects corporate-owned or franchised stores. pymnts.com

Ransomware, Mac Malware Dominate Q1 Threat Landscape
Cerber, somewhat unexpectedly, emerged as the biggest ransomware threat, Malwarebytes found.

An analysis of the threat landscape in the first quarter of 2017 suggests that ransomware will continue to pose major problems for enterprises and individual users through the rest of the year.

Organizations can also expect to see increased malware development activity targeting Apple Mac and Android systems and evolving methods for distributing malware via exploit kits, social engineering methods and spam email, Malwarebytes said in a report this week.

"It's important to realize that threats are constantly evolving, faster than we have ever seen before," says Adam Kujawa, director of malware intelligence at Malwarebytes. "This is mainly due to the increased resources available to the cybercrime community, which means more people, more money, more talent." darkreading.com

1 Out of 5 Companies Have Suffered Mobile Device Breach
A survey on security solutions for mobile devices finds 24% don't even know if they have been breached.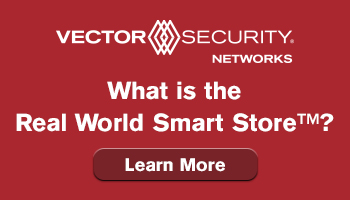 A survey of 410 security professionals worldwide about mobile security by Dimensional Research and Check Point Software Technologies found organizations ill-equipped to handle security breaches - even though 94% believe attack frequency will increase. While 64% are unsure whether they can avert a mobile breach, 79% say it's getting more difficult to secure these devices.

According to the report, mobile devices in organizations are subjected to a broad range of attacks, with malware and phishing attacks topping the list. One-third of companies are aware of existing risks, and 34% believe data loss can be bigger on mobile devices. Most don't secure their devices, and more than 60% attribute this to a lack of resources or experience, and 37% say there's not enough risk for such an investment. Only 38% have security in place for mobile devices. darkreading.com

Who's Afraid of the Big Bad IoT?
Iot Has Stalled Out Because of Fear
In an atmosphere of fear about IoT security and privacy business should be aware that if an IoT project seems promising, it may be worth the risk to push on, as long as security is at the forefront.

What once was thought to be the next great evolution in the enterprise, has all but stalled out in both the private and public sector.

Much of this is thanks to the poor press that IoT has seen as of late surrounding data security. It then begs the question: Are our IoT fears truly justified? We're going to explore that complicated question today to get to the heart of why many enterprises are second guessing their IoT ambitions -- and why giving into IoT fears may not be the smartest decision to make.

Enterprise IoT is vastly different from consumer IoT. Not only are enterprise IoT devices hardened with an individual hardware and software perspective, IT architects responsible for designing IoT infrastructures have been taught to use an overarching, "security first" methodology for these types of projects. Therefore, security is not only baked-in to the IoT data collectors themselves, but also along the entire data pipeline. IoT projects that transport sensitive data will no doubt include security measures such as centralized authentication/logging, end-to-end encryption, and automated patch remediation processes to rapidly fix newly discovered security holes while deployed in the field. informationweek.com

38% of Consumers Pay Up to Ransomware