ISCPO Executive Roundtable Interview Series: Aaron Henderson - Part One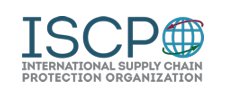 As part of our Executive Roundtable Interview Series, we recently sat down with industry thought-leader Aaron Henderson to get his point of view on the challenges, trends, and developments facing the LP / AP industry. We had the privilege to have Aaron on the ISCPO Exploratory Board, where he helped to shape our organization and drive best practices across the supply chain. Aaron is presently Director Loss Prevention at Penske Logistics & Brigade Command Sergeant Major (CSM)/MP Retired.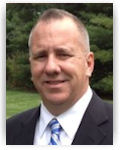 ISCPO: What are the three most important elements a company must do to maintain a high standard of supply chain protection?

1. Maintaining a 'Being Aware' mind-set: It's important to always think about how a company's environment or how every business decision or process can be affected from a security or protection point-of-view. Always stay on top of the industry trends that effect your business-from technology advances to cargo theft trends. A leader must be aware of their environment and how to communicate standards effectively, especially if you have several locations. For example, Los Angeles is known for cargo theft, so it's vital for staff to be aware by following security protocol and mitigating exposure. Or, if there's a business disruption, such as a protest, cargo should be re-routed to keep drivers safe and to protect the cargo.

2. Inventory Control: You must have strong inventory control programs implemented within your supply chain. Maintaining accurate inventory is key to success from the minute you receive it in the door from your supplier to the moment the end customer receives it. We play a big role in trying to shrink the window of inventory sitting on the books, which is tied to training, warehouse management systems, and the enterprise system itself.

3. Security: Security is prevention in its simplest form. It's your job to evaluate, implement, and monitor the best security plans and systems across the entire business and the industry you work in. Ultimately, by establishing the proper security across all departments of a business you're protecting your brand, protecting your product and most importantly protecting your people. Part Two Tomorrow iscpo.org

Macy's RFID effort boosts sales, fulfillment
Macy's bid to employ RFID technology to all stock by 2017's end is already making a positive difference for the store, according to data from Macy's analyzed by the Platt Retail Institute emailed to Retail Dive.

RFID tagging has so far helped Macy' lower inventory variance by to 2-4.5%, decrease display shortages from 30% to 4-6% and reduce markdowns enabling a 2.6% full-price sale increase in the Women's Shoe Department (WSD), according to the report.

The impact of RFID-tagging was also visible in fulfillment. Orders for tagged merchandise were fulfilled 6.1% more than non-tagged merchandise.

In October 2016, Macy's went public with its intent to have every item it sold RFID-tagged by the end of 2017. Early results show the effort is more than worthwhile, as Target too has discovered, having found greater operational efficiencies and better cost management over inventory and payroll as a result.

Despite these examples, many retailers have yet to adopt the tagging technology, generally citing two prohibitions: first, the three components of RFID are unavailable as a single purchase, meaning that the tags, the readers, and the platform for information retrieval must be purchased separately, RFID Journal reports. Secondly, many retailers are already too busy with daily operations and RFID-drives are seen as another lengthy implementation that may not be worth it in the end.

In other words, purchase risk and implementation costs are too high for the evident benefits of the technology. The result? Many keep managing inventory the old way, and miss out on restocking alerts and greater visibility on item availability that could help in this omnichannel age. retaildive.com

After Class-Action Lawsuit Alleging Widespread Sexual Harassment
Signet Jewelers Takes Major Action
Signet Appoints Prominent Former Federal Judge to Conduct Independent Review
Signet Jewelers Limited ("Signet") (NYSE:SIG), the world's largest retailer of diamond jewelry, announced today that its new Board Committee focused on Respect in the Workplace has appointed former federal Judge Barbara S. Jones, a partner at Bracewell LLP, to conduct a thorough review of the company's policies and practices regarding equal opportunity and workplace expectations. The company first announced plans to commission the review last month during an earnings call.

"Judge Barbara Jones' integrity is impeccable. She and her team have had a distinguished career in matters relating to workplace compliance issues and she will bring that experience to the company as she conducts a review of company policy and practices," said Helen McCluskey, Signet Director and Chair of the committee. "Judge Jones will help us ensure our programs are functioning as intended and to identify areas where we can further improve." businesswire.com

Signet Jewelers trying to make good on claims that it provides a respectful workplace
of all employees in the wake of public accounts of discrimination and harassment by female workers.

As part of a newly formed, all-female committee focused on respect in the workplace, Signet has selected Barbara Jones, a former federal judge with the Southern District of New York and a current partner with Bracewell LLP, to carry out a "thorough review" of Signet's corporate policies surrounding equal opportunity and workplace expectations.

Jones was nominated to the federal courts in 1995 by President Bill Clinton and served for 16 years before going into private practice. Her legal work is now geared toward litigation, internal investigations and white-collar defense work.
Signet's move to review its internal policies comes after about 250 individual declarations made in 2013 by male and female employees of its subsidiary Sterling Jewelers recounted numerous instances of sexual harassment by higher-ups and executives.

While Signet has stressed that the arbitration, which includes approximately 69,000 female employees, does not include any formal claims of harassment, it's nevertheless attempting to align its image as an equality-conscious company. wwd.com

FTC May Sue to Block Walgreens and Rite Aid Merger
Capitol Forum, a trade publication, reported that the FTC was considering a lawsuit. Rite Aid shares were down 8.5 percent to $4.09 at 3:17 p.m. in New York. Shares of Fred's Inc., which would acquire as many as 1,200 stores and other assets as part of a divestiture plan, fell as well, losing 8.6 percent to $13.75.

The timeline to complete the deal has been extended until July 31 as antitrust regulators review it. Rite Aid is trading far below the deal price, which Walgreens and Rite Aid reduced to a range of $6.50 to $7 a share in January. In March, Walgreens was said to be poised to sell more assets to help the deal go forward.

The FTC is depleted at the upper levels in the transition between administrations. President Donald Trump hasn't yet named a permanent candidate to lead the antitrust body. Other commissioners have left, leaving just two of five seats filled, one by a Democrat and the other by a Republican who is the acting chairman. bloomberg.com

Walmart Canada Laying Off Unspecified Number of Employees in Restructure
Spokesman Alex Roberton would not disclose how many employees would lose their jobs. He denied a media report that 475 workers would be let go, saying the actual number is lower.

He said in a statement that the company has adjusted its store structure so associates can work across the entire store rather than a specific department.

Walmart Canada employed about 91,000 associates as of October 2016 and operating 410 stores in Canada according to its website. ctvnews.ca

Where do the Apparel Retailers Make the Largest Profit?
In-Store Purchase Vs. Online Vs. Buy Online Pick Up at Store


NYC Jeweler Forges Judge's Signature to get Google to De-Index Negative Reviews
The head of a Manhattan sapphire jewelry company has been charged with forging court orders and a federal judge's signature in order to get Google to de-index negative links from company-related search results, according to a criminal complaint unsealed in Manhattan federal court Tuesday. law360.com

Instacart Can't Yet Ring Up $4.6M Misclassification Deal
A California judge on Wednesday held off on approving Instacart's proposed $4.6 million deal to resolve multistate claims that 31,000 delivery workers were misclassified as independent contractors, saying he needed more information about the deal, including the average payout for each class member.

Instacart workers, who are dispatched through a mobile phone application, shop for customers at various stores - including Safeway, Whole Foods and Costco - and then deliver the groceries. law360.com

Director, Safety, Security & Loss Prevention, Little Caesars Pizza Company
Location Farmington, Michigan
The Director of Safety, Security and Loss Prevention is responsible for developing and managing a robust internal loss prevention program to ensure regulatory compliance with all federal, state, local food safety laws within our distribution centers across North America. This role will also conduct facility assessments of all centers and develop needs assessments to identify areas of exposure and risk from a security and safety perspective. Respond to incidents of crime, which occur in Blue Line facilities and participates with local law enforcement agencies in the investigation of such incidents. With over 4,800 franchises around the globe. linkedin.com

Sears is quietly closing more stores than it said it would
Sears Holdings announced in January that it would shut down 150 stores this year, with most locations closing by April. Now the company is closing even more stores. Most of the stores on the new list will start liquidation sales in April and close in July. Ten new ones appeared on this list. businessinsider.com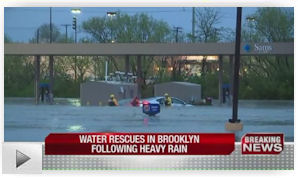 Brooklyn, OH: Flash Flood hits Sam's Club
Heavy rains swept through the Cleveland area Wednesday night, causing flooding in Parma and Brooklyn. Brooklyn officials said they are not aware of any injuries and they are still trying to determine how many people they rescued. A couple inches of water were left inside the Sam's Club on Tiedeman Road in Brooklyn. In the parking lot, flooding reached past the headlights of several vehicles. fox8.com



Sears Holdings Bankruptcy Filing Expected On July 10 Or Soon After

Central Grocers to close 9 Ultra Foods stores, sell 22 Strack & Van Til's


Quarterly Same Store Sales Results

Sherwin Williams Q1 comp's up 7.5%, net sales up 7.3%
99 Cents Only Stores Q4 comp's up 6.4%, net sales up 6.7%, full yr comp's up 2.1%, net sales up 2.9%

IAFCI One Day Training Event On-Line
Registration is Open Now!
The IAFCI Southern California Chapter is pleased to announce that On-Line Registration is now available for the Annual IAFCI One Day Training Event scheduled for May 3, 2017 at the Rio Hondo Event Center/Golf Club located in Downey, California. Please visit the IAFCI website at www.iafci.org.

For IAFCI Members, please log-in using your IAFCI Username and Password; you will find the registration link under "Upcoming Events and Webinars." For guests and Non-IAFCI Members, please visit our home page and click on the moving scroll, under Training Events and Webinars, "5/3/2017 Southern California Chapter One Day Training."

The IAFCI Southern California Chapter is excited to partner with Capital One Financial and offer a number of current topics concerning financial and cyber-related crimes!

More information, including registration and payment methods can be found here

USS Foundation To Host 9th Annual
Charity Golf Tournament

RANCHO CUCAMONGA, CA (April 19, 2017) - The USS Foundation, a non-profit organization dedicated to improving the lives of children and families in impoverished communities, recently announced its plans to host its Ninth Annual Charity Golf Tournament, scheduled for Sunday, June 25, at the National Golf Club at Tantallon in Fort Washington, MD.

The tournament, attended by a large portion of the retail loss prevention industry's most influential leaders, raises funds through donations, which are used to fuel the Foundation's various community outreach programs throughout the year, including its Adopt-A-Bike program, as well as its annual Thanksgiving Care-A-Van and Holiday Merrython events.

For this year's tournament, for the first time, the USS Foundation has partnered with The First Tee, a youth development organization that introduces the game of golf and its inherent values to adolescents across the nation. In conjunction with The First Tee, the USS Foundation will identify four to six local youths to attend and participate in the tournament. Tournament attendees will be provided the opportunity to sponsor one or more of the young players; helping to mentor and guide the next generation of golfers.

Participants registered by April 30 will be afforded special, reduced 'Early Bird' entry fees, which include lunch and dinner provided by the USS Foundation and its partners.

Valuable tournament sponsorship opportunities are still available. Participants interested in sponsoring the tournament and/or youth golfers can obtain more information by visiting the USS Foundation's Golf Tournament Sponsorship information page.

All proceeds generated from the event will be used expand the USS Foundation's impact, scope and reach.

About The USS Foundation
The USS Foundation is a charitable, non-profit organization dedicated to helping less fortunate children to have the tools, skills and knowledge to build a better life with a hope for a brighter tomorrow. Visit the USS Foundation at http://ussinnovate.com/uss_foundation/
U.S. prosecutors ask for 30 yr sentence for $170M POS Russian Hacker
U.S. prosecutors are asking a federal court in Seattle to sentence prolific Russian hacker Roman Seleznev to 30 years this week, saying he personally helped create a multibillion-dollar ecosystem for credit card fraud.

Calling Seleznev "a pioneer" in the online theft and monetization of card data, a sentencing memorandum claims he "became one of the most revered point-of-sale hackers in the criminal underworld ... a market maker whose automated vending sites and tutorials helped grow the market for stolen card data," by effectively creating an Amazon.com for cyber-thieves and card fraudsters. cyberscoop.com

The Age of Me
72 percent of employees are willing to share confidential information
According to an end user security survey released this morning, 72 percent of employees are willing to share confidential information. In the financial services sector, the percentage was even higher -- 81 percent said they should share sensitive, confidential or regulated information.

This is despite the fact that 65 percent said that it was their responsibility to protect confidential data.

"There is an acknowledgment by employees that security is important," said Brett Hansen, vice president for endpoint and data security at Dell, the company that sponsored the survey. "But their actions are not consistent with good data security."

The majority of employees also accessed personal social media accounts and personal email from work devices.

Employees also felt that the companies' security policies were getting in the way of them doing their jobs, with 76 percent saying that their employers prioritized security over productivity.

"So they feel responsibility, unless it gets in the way of productivity, unless it's not good for me," he said. "I'm embracing security -- as long as it doesn't encumber me in any substantial way."

At least, when it came to sharing information, the employees thought they had good reasons -- they were told to do it by their managers, they thought it would help the company, they thought it would help them be more effective in their job, or they were helping out the recipient.

But 35 percent also said that it's common to take proprietary information with them when leaving a company.

"They felt that it would be good for them," said Hansen. "I don't know if that's an excuse or an admission of 'Hey, I'm doing what's best for me.'"

The survey also showed that a large number of companies are doing security awareness training, with 63 percent of employees reporting some form of training. csoonline.com

New Tool Helps Privacy Professionals Better Respond to Data Breaches
The International Association of Privacy Professionals is launching the IAPP-RADAR Incident Response Center to help members stay on top of data breaches and applicable laws.

Keeping up with frequently changing state, federal, and international data breach laws is difficult. The International Association of Privacy Professionals (IAPP) is launching a tool called the IAPP-RADAR Incident Response Center to help its members stay abreast of these laws and ensure compliance. The tool, which is free to members, is powered by RADAR, Inc., an incident response management and decision-support solution provider. associationsnow.com

The Long Tail of Consumer Class Actions & Data Breach Liability
Time Spent Remedying or Mitigating a Breach
After 4 years of arguments Barnes & Noble is still being sued by a group of consumers over B&N's 2012 63 store PIN pad hack.

Even without showing injury the consumers are saying the recent April 13th ruling upholding a proposed class action against Kimpton Hotel & Restaurant Group LLC over the theft of payment card data in a security breach, contending that the ruling bolsters their efforts to withstand Barnes & Noble Inc.'s late November motion to dismiss.

In the suit against the boutique hotel chain, guest Lee Walters alleged that he suffered damages, including having to secure and maintain credit-monitoring services and to spend time remedying or mitigating the breach, according to the Barnes & Noble shoppers.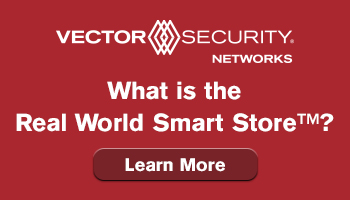 The consumers highlight similar injuries in their brief opposing B&N's dismissal bid, with Winstead claiming that the breach was a decisive factor in her decision to renew her subscription to a credit-monitoring service and Dieffenbach saying she experienced unauthorized activity because of the breach, forcing her to put her account on hold and take time to sort out the issues, according to court filings.

However, Barnes & Noble disagreed in a Tuesday response, saying the holding in Walters shouldn't alter the court's analysis of the dismissal motion. In Walters, the judge held that money spent on credit monitoring could constitute damages, but this court has already held that no plaintiff alleged any expenditure for credit monitoring that was caused by the alleged breach, the retailer argued.

To the extent that Walters' analysis of California's UCL conflicts with this court's prior holding that "time and money spent on mitigation" of a risk of identity theft "do not suffice as injury under the UCL."

Editor's Note: Each breach has a long life in the courts and even if the consumer has not seen any fraudulent activity on their cards it now appears that they can in fact claim injury because of the time spent repairing the damage and for the cost of credit monitoring. law360.com

Mastercard creates credit card with fingerprint sensor for biometric security
Mastercard has developed a credit card with its own inbuilt fingerprint sensor in an effort to increase security and crack down on fraud.

The card owner's fingerprint is converted into an encrypted digital template, which is stored on the card. When making a payment, the card is inserted into a terminal as usual, while the cardholder places their registered finger on the sensor. The payment is made once the biometric information is successfully matched.

Biometric fingerprint scanners have become a key authentification method for mobile payments in recent years, led largely by Apple Pay and Google's Android Pay systems. inews.co.uk