Update: St. Louis - H&M LP Officer kidnapped & raped customers
Raped Three Female Shoplifters at His Home
ST. CHARLES - A man who worked as a loss prevention officer for several area shopping centers and malls used his position to kidnap and, at least once, rape customers, prosecutors said.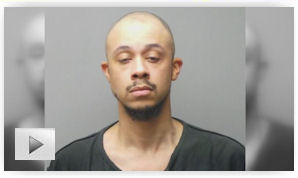 The St. Charles County prosecuting attorney's office issued on Thursday two charges of kidnapping and one charge of rape against Shaun A. Ivy, 36, of the 600 block of Nancy Drive in St. Charles.

Ivy worked as a loss prevention officer for H&M, an apparel store with locations at Chesterfield Mall, Taubman Prestige Outlet, the Saint Louis Galleria and West County Mall. He was arrested after a joint investigation by the St. Charles, Chesterfield and Des Peres police departments.

Des Peres Police Capt. Sean Quinn said a young woman came into the police substation at the West County Mall on Saturday to say she was worried about her friend. They had been at Chesterfield Mall earlier, when they were detained for suspicion of shoplifting. The loss prevention officer let her go but kept her friend in custody.

According to a probable cause statement filed in St. Charles County, Ivy detained a woman at the Chesterfield Mall on April 15 and coerced her into getting into his vehicle using a threat of incarceration if she didn't comply. He then drove her to his home in St. Charles. On the way there, the statement alleges, Ivy told the woman that he'd done her a favor and "now she needs to do him one."

According to a second cause statement, also filed in St. Charles County, Ivy was working at the Chesterfield Mall store on March 2 when he detained a young woman and coerced her into getting into his vehicle with the threat of incarceration and police action if she did not comply. He then took her to his home, ordered her to get undressed and raped her.

At least three victims have been identified and police are asking for any other victims to contact their local police department.

Quinn said there were no known cases of people's being kidnapped from the West County Mall, but police were hoping any victims would come forward.

Police said they were asking any other potential victims to contact their local police departments. Ivy is facing 30 years in prison and H&M is cooperating with the investigation. stltoday.com

Elmwood Park, IL: Walgreens Manager in Custody after Shooting at Shoplifting suspect
A drug store manager was taken into custody after firing shots at a suspected shoplifter Saturday, police said. It happened about 1 a.m. at a Walgreens in Elmwood Park. Police said a person entered the store and took an item off the shelf and left without paying. The manager opened fire as the suspect jumped into a getaway vehicle, police said. Investigators said about two shots were fired from a handgun and no injuries were reported. abc7chicago.com

Sunday Walmart's Restorative Justice Program Makes Top Yahoo Home Page News
"Wal-Mart Has a Unique Way to Cut Down on Shoplifting"
Appearing in the eight spot at 4 pm the Walmart story, which the Gainesville Sun originally published a few weeks ago and we reported on, the Motley Fool wrote an article about it March 28th that eventually made Yahoo's home page which is news in and of itself. As it's not often we get such press and exposure, other then story's about racial profiling and violent crime we never really see any LP/AP story's about programs on Yahoo's home page.

Wal-Mart (NYSE:WMT) has taken the law into its own hands. No, the company has not started its own jail, and any employee who wears a cape and fights crime must still do so on their own time. Instead, the retail chain has taken a new approach to fighting shoplifting that requires less involvement from the police. The retailer has been using a "restorative justice" program in 1,500 of its stores, according to The Gainesville Sun. That's a program where people deemed low-risk, first-time offenders are given the choice of paying to take an anti-shoplifting course rather than facing arrest and prosecution.

The effort is in its early days, but the results have been good so far. The company has seen a 35% reduction in calls to law enforcement nationwide since restorative justice programs were first implemented. fool.com

May 1st Muslim Guards March on Amazon Corporate Office
Muslim SIS Security Guards Not Allowed to Pray Five Times a Day
Amazon may have issued a "declaration of support" in January for a lawsuit against President Trump's order to put a temporary halt to immigration from seven Muslim-majority countries, but that hasn't stopped outraged Muslims from planning a May 1 demonstration at the front door of the company's headquarters in Seattle.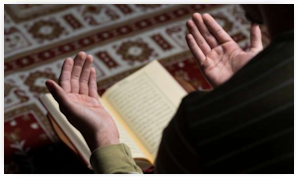 The Service Employees International Union and three Muslim guards who work for Security Industry Specialists, the security contractor Amazon uses to guard its facility, accuse SIS, and by implication Amazon, of refusing to allow the guards space to pray five times daily, even though members of other religions are granted the privilege of using prayer rooms.

Essag Hassan, a former SIS guard at Amazon, said he was let go because of his request to be allowed to pray on his work break.

"I was fired and not given a reason why," Hassan said. "I'm speaking out for all Muslim security workers and for workers of any religion. When you ask for a space to pray on your work break, that request should be treated with respect."

The SEIU told PJM "a strongly worded letter" from the "Seattle faith community" would be delivered to Amazon during the rally planned outside the company's headquarters.

"Unlike other companies in locations with large Muslim populations, Amazon has not supported Muslim service workers requesting space to pray during their law-mandated work breaks," the SEIU email to PJM said.

"Despite granting the high-earning tech workers conference rooms to pray in, there appears to be a double standard for the contracted security officers who protect the tech giant," the SEIU email concluded.

The May 1 rally won't be the first time SEIU and former SIS guards who are Muslim have knocked at Amazon CEO Jeff Bezos' front door.

The South Seattle Emerald reported in February "hundreds of devout Muslims, clergy, labor unionists" and even some Amazon workers took part in a prayer rally to demonstrate against SIS policy regarding prayer rooms.

"There's been issues regarding religious prayers, [with some not being] given a space to practice," Ismahan Ismail, a security specialist at Amazon, told the South Seattle Emerald. "When I did speak up, I was actually retaliated against. I had someone step on my prayer items." pjmedia.com
dailymail.co.uk

Guns Stolen in Burglaries Up 73% - Dealer Burglaries Up 50% Nationwide
Barricades and security cameras: With more gun store thefts, owners arm themselves
Gun store burglaries nationwide are on the rise. Statistics show gun stores increasingly are becoming the targets of thieves.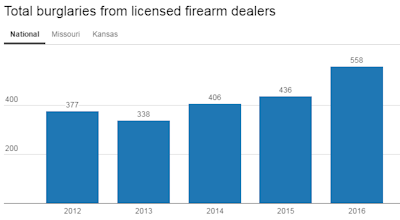 Last year, 558 burglaries of federally licensed gun dealers were reported nationwide - up nearly 50 percent from five years ago, according to the latest data from the Bureau of Alcohol, Tobacco, Firearms and Explosives.

The number of guns stolen in gun store burglaries nationwide rose 73 percent - to 7,488 in 2016.

"The bad guys know they can take these guns and there's a constant demand on the black market for them," The market for that is much larger versus stealing electronics or wheels off cars or whatever somebody's stealing. Convicted felons who cannot legally get a gun are willing to pay well above the market value.

Robberies - where criminals use force or threaten to use force - are much less common than burglaries, but they are still up over the last five years nationally. Last year, four of the 33 gun store robberies nationwide were in Missouri, putting it second in the country behind Texas with 10. In 2015, there was only one gun store robbery in Missouri. Kansas also had one that year.

Even though the number of robberies is less than the number of burglaries, the increase shows that some criminals are becoming more brazen. The southeast they've been hit harder and harder by that type of thing. kansascity.com

Multi-branded grocery retailer Ahold USA streamlines currency management
The multi-branded company is the result of a 2016 merger of Ahold and Delhaize America. The U.S. entity operates stores under several banners within many corporate divisions throughout the mid-Atlantic region and along the Eastern seaboard, including Stop & Shop, Giant, Hannaford, Food Lion, and Peapod, an e-commerce grocery offering home delivery.

Since it was built from a series of mergers and acquisitions, though, several different legacy point-of-sale systems were in use at various locations. That's where new software tools, developed to reduce costs and improve operational efficiencies, come in.

VeriBalance, the company's software platform, offers a host of advantages that are enhancing the way retailers manage their cash processes.

The platform integrates retail systems and devices that touch cash at the store level to give corporate offices a real-time view of stores, what the company calls "Store Virtualization."

"Store Virtualization is a unique differentiator that brings all those sources together, aggregates the data at the store level and presents it to the corporate stakeholders who want to see that real-time, store-level information," Wysong says.

The platform's features include check conversion and cash reconciliation, which yields collective figures for the full store and individual points of sale. The program can also compute and track bank deposits. stores.org

Leaked safety document may hint at future Apple technology such as AR glasses
Third Party Safety Contractor Leaks Trade Secrets
An report from an Apple Environment Health and Safety contractor -said to have accidentally leaked to hundreds of Apple staff -may point to rumored augmented reality glasses, or some other new eye-related technology. The company could, however, be testing other vision-related technologies, such as iris scanning and/or 3D facial recognition rumored for the "iPhone 8." Editor's Note: The only reason for posting is the obvious third party contractor in safety leaking documents. appleinsider.com

Michigan Bill Could Authorize Theft Fees on Commercial Trucks
Pays For Cargo Theft Investigations
Michigan senators approved legislation that could allow the Automobile Theft Prevention Authority to assess small fees on commercial vehicles, not just private passenger vehicles.

The nonpartisan Senate Fiscal Agency says the bill (SBill 168) could generate more revenue for the authority, but it's uncertain whether it would result in a "significant" boost in $1 assessments. The revenue would be used to provide funding to law enforcement agencies and prosecutors for the investigation of cargo theft and other issues affecting commercial motor vehicles. claimsjournal.com

Retail contraction has rocked Manhattan. Are the outer boroughs next?
Since October, almost 90,000 general merchandise store jobs have disappeared. The inexorable move to online shopping has reached a tipping point.

In New York, the fallout is hitting first in Manhattan but will soon spread to the other boroughs with enormous implications for the future of the city and its workers. While the overall retail job numbers show only a tiny decline last year, Manhattan has lost almost 9,700 positions since 2014.

Citywide, the sellers one would expect to be hardest hit, including electronic and sporting goods retailers, are indeed losing ground fast. But weakness is showing up in many areas that had been growing. Consider grocery stores, where the expansion of chains like Whole Foods and Trader Joe's added 8,000 jobs just between 2012 and 2015, before falling back in 2016.

The data is as of the third quarter of last year and should worsen as more recent quarters become available.

Because Manhattan is where the decline has taken hold first, experienced and higher-paid workers are being hurt the most. The average retail wage is about $50,000 in Manhattan but only about $30,000 elsewhere in the city.

When retail turns down in the other boroughs, the job prospects for thousands of New Yorkers with limited education will be diminished. Economists and many politicians have disparaged the boom in retail because the industry pays low wages. The issue will soon change to what can be done to help those people find new work. The answer isn't clear. crainsnewyork.com

Sears Just Reminded Everyone It's On Life Support and May Never Get Off
Same Stores Sales Drop 11.9% - Lost $190M to $230M - CFO Departs After 6 months
If Sears Holdings Corp. (SHLD) had one foot in the grave coming into the year, then it has just dipped the second foot into a six foot hole.

The dying retailer said in a new filing on Friday that same-store sales since the start of the year crashed 11.9% between its two banners. Excluding one-time gains related to the sale of the Craftsman tool business and certain real estate, Sears lost between $190 million to $230 million. That is worse than a year ago when it lost $181 million.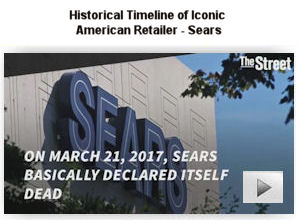 Sears also announced the departure of CFO Jason Hollar, who had only been on the job for about six months. The company hinted strongly it will move to shutter more stores beyond the round of 150 closures it just completed.

"Accordingly, we will increase our structural cost savings target by $250 million on an annualized basis and accelerate our efforts to maximize value from our real estate portfolio."

Sears had previously outlined $1 billion in cost savings this year through layoffs, stores and other restructuring efforts.

In the wake of Sears disclosing in March it may be unable to stay in business. thestreet.com


Eddie Lambert Sears CEO & 48% Share Holder "Is Cashing in as Sears is Cashing Out"

Mother's Day Spending to Reach Record-High $23.6 Billion

Panera Bread replacing cashiers with robots & hiring 10K in-cafe & delivery drivers

Ralph Lauren will lay off 100+ at Triad DC facilities in NC

Aldi investing $1.3B upgrading it's 1,300 U.S. stores - to hit 2,000 in '17

Welcome To The Hard-Discount Arena, Lidl-But Avoid 'Poking The Bear'


Quarterly Same Store Sales Results
Steve Madden Q1 comp's down 6%, net sales up 11.2% (includes wholesale)


Last week's #1 article --
Sears is quietly closing more stores than it said it would
Sears Holdings announced in January that it would shut down 150 stores this year, with most locations closing by April. Now the company is closing even more stores. Most of the stores on the new list will start liquidation sales in April and close in July. Ten new ones appeared on this list. businessinsider.com
Charlotte's Iverify names Fanella new CEO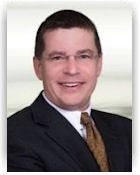 CHARLOTTE, N.C. - Iverify recently appointed James Fanella as its new CEO. Fanella brings more than 30 years of expertise in the high technology industry with a particular focus on driving innovation to profitably grow companies.

Iverify is the leading provider of comprehensive life-safety and property protection solutions for commercial clients throughout North America. It delivers products and services that improve each customer's profitability and increases security across their entire risk spectrum. Key solutions include interactive video, intrusion alarm, fire, closed circuit television and access control. Iverify's core competencies are system design, installation, service and remote monitoring for multisite commercial properties, consume retail, high-end residential, property management and automotive.

"Iverify is known in the industry for providing its clients with the optimal level of security coupled with unparalleled service and support," said Fanella. "I look forward to driving additional innovation and partnerships that will further strengthen our market leadership."

Fanella's area of expertise includes professional services consulting, sales optimization, process improvements and executive management. He has a strong knowledge of how to optimize the use of innovation that includes new advisory services, application modernization and infrastructure.

He was previously the vice president and general manager of workload and cloud practice at Hewlett-Packard Co., where he was responsible for driving revenues of more than $2 billion. Prior to Hewlett-Packard Co., Fanella's positions included senior vice president of Yahoo!, CEO of MEEZA, CEO of StrataScale, managing partner of global financial services for Unisys and president of AppNet.

"We're excited that Jim is joining Iverify to lead our technology-enhanced growth," said Eli Boufis, Iverify board chairman. "We appreciate the leadership of Steve Campeau and wish him our best as he seeks other opportunities in the industry."



Iverify was founded in 2002 and is the leading provider of comprehensive life-safety and property protection solutions for commercial clients throughout North America. It specializes in the design, installation and service of fully integrated video monitoring systems for national account customers, as well as other video services, intrusion and access control. Headquartered in Charlotte, North Carolina, with locations in Chanhassen, Minnesota and Markham, Ontario, Iverify integrates technology, security experience, professionalism and efficiency to deliver the solutions customers need: greater security and greater opportunities for profitability, all at a lower cost. For more information, visit www.iverify.net.
Tom Ridge Says Corporate Boards Still Unprepared for Challenge of Cybersecurity
"It's top down. This is the CEO saying 'we are changing now.' " Mr. Ridge says.

Tom Ridge, the former Homeland Security secretary and Pennsylvania governor, says the majority of corporate boards and CEOs are unprepared for the challenges posed by rising cyber risk. In fact, 59% of directors report that their boards find it challenging to oversee cyber risk, and only 19% report that their boards possess a high level of knowledge about cybersecurity, he said, citing a study released in March by the National Association of Corporate Directors.

There's no single or foolproof approach to hardening a company against cyberattack, which Mr. Ridge views a permanent risk. "It's people, process and technology, and it's culture, and the culture is driven from the top," Mr. Ridge said. "Remember Total Quality Management? It was embedded. It was everywhere in the organization. I think now in this interdependent world, where everything is connected, we need to start thinking about total resiliency management." wsj.com

Q&A: Assessing Cybersecurity Risks in the Supply Chain - Part 2
What can companies do to mitigate these risks?
Mr. Tiao: There are no silver bullets about risk management. It's not about risk elimination, you've just got to manage it, survey your entire network and business to identify where the sensitive data is, what security is wrapped around that data and what security should be wrapped around it. The best security should be around the crown jewels; you should limit access to that data and monitor the heck out of what is happening with it. The nature of security defenses has evolved. You've got to be monitoring your network for malicious activity.

A growing field is information-sharing, working with agencies and other private companies to get the best information on threats and vulnerabilities. There are many things you can do technically and at the business and policy levels to mitigate and make sure you are ready for a breach. It's a good idea to plan a breach-response exercise that puts the right people in place. That's where preparedness helps.

How can an organization put in place an effective cybersecurity program?
Mr. Tiao: A lot of the challenge is internal. You may do an assessment to identify areas that may require attention but companies in general don't have enough resources to meet every single demand. So the team has to prioritize the process through which it can persuade the company to invest in new systems and additional personnel to address the changing nature of risk and to close those gaps. The information security executives have to prioritize these requests and encourage the company to build a governance team to support these requests and understand these requests, to make sure they've got the right governance structure and the right culture to address cybersecurity.

How does a company put that in place if it doesn't have it?
Mr. Tiao: A lot of the job of the information security executive is to manage up, to persuade the C-suite to create a team of individuals...that includes all of the key stakeholders that would weigh in on cybersecurity. You need to build teams at different levels-it's not just a technical problem, you have to get the powers that be to create that structure so everyone involved is working together to get the right information. Then it takes time to build a structure, so you've got to be good politically within the company, to be a persuasive advocate for the program. You won't get resources and support if you don't have the right governance team in place. wsj.com

Appearing This Week: The Five Profiles on the Insider Threat
Profiling The Insider Threat - Breaking Down a Complex Security Term - Part One
From a disgruntled employee looking to destroy IP, or an opportunist looking to make money by selling data, all the way to a security-naïve worker that might unwittingly let criminals into your network without knowing it, there are dozens of factors that can influence the kind of insider threat you may well face.

Understanding the threat is one of the most difficult parts of managing and mitigating the risk, so I've identified five insider threat profiles to show the complexity of the problem.

Disgruntled Dave

Dave was a bright employee who simply felt he wasn't listened to enough. As a lead programmer, he identified a key vulnerability in your company's software, but the company didn't think it would become a serious problem and pushed forward with the software's release.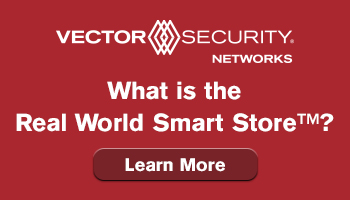 Frustration turned to anger, and after trying time and time again to get the company's attention, Dave took it upon himself to destroy the software just to prove a point. This kind of situation is more common that usually thought: broken promises, the undervaluing of an employee's opinion, and not heeding sensible advice can often result in those on the frontline of development to lash out against the company.

In order to detect situations like Dave's, the first line of defense is often looking out for the human signs of an unhappy employee. If this fails, then companies need to turn to technology to look for behavior on the network that is out of the ordinary.

Is Dave accessing files that usually he wouldn't? Is he logging on to the network at strange hours of the day, or managing large file transactions all at once? It's also important to note that your data needs to be monitored at all time: while at rest, while it's moving, and data in use for policy violations.

Depending on the level of violation from Dave, consequences may vary from a verbal warning and closer monitoring, through to dismissal or legal action. Having an insider threat policy in place will help to classify the threat, assess the damage and administer the necessary sanctions. Most importantly though, you want to be able to detect disgruntled employees before they can cause such harm.

Part Two Tomorrow: Sandra the spy info-securitymagazine.com

Machine Learning in Security: 4 Factors to Consider
There's a good chance you've considered the implications of machine learning for your security team. As data increases, the skill gap widens, and hackers' strategies get more complex, businesses struggle to detect and address cyberattacks.

Machine learning enables behavioral analytics and cognitive security to detonate attachments before they arrive in someone's inbox, or correlate types of activity across a network of thousands of users.

The ability to stop attacks before they occur is powerful, but how should security leaders start the process of making their systems smarter with machine learning?

Start With The Basics - perfecting your security posture first.

Machine Learning Can Save Time - "The ability to verify and validate accuracy is the biggest value point associated with the cognitive engineer we have"

Machine Learning May Change Staffing & Skills Needs - Security is "visibility plus action," says Valcamp. Today's security operators are level-one professionals who primarily focus on visibility and pass information to senior engineers to handle problems they find.

The introduction of machine learning to monitor activity could change the role of junior security engineers. Instead of spending their time watching for breaches, they'll be able to take action. The cognitive piece is taking care of the first level," he explains.

Machine Learning Won't Automatically Make You More Intelligent - Garbage in, garbage out," says Valcamp. "You're really only as smart as the data presented into the cognitive engineer." Whatever the smart system is processing, it's only valuable if the data is valuable. Businesses behind machine learning platforms need to make sure the information being entered is quality. If not, it increases the risk of fake alerts. Validating sources, and measuring yourselves along the way. darkreading.com

Nigerian Convicted for $500,000 Internet Scams
Business Email Compromise & Company Email Accounts

Director of Information Security for Sephora in San Francisco, CA

Director, Cyber Security Services for KPMG Risk Consulting practice, San Francisco, CA

Shopify announces self-designed PoS card reader to grab US customers from Square