KFC Corporation Selects Delaget and Envysion as its Preferred
Loss Prevention Suite
Louisville, KY (RestaurantNews.com) Kentucky Fried Chicken® announced today the selection of Delaget Guard and Envysion as KFC's preferred and fully-supported loss prevention suite for the company's more than 4,100 outlets nationwide.

The announcement comes after a 120-day pilot spearheaded by KFC's Technology Committee to determine best-in-class loss prevention solutions and to enhance support for franchisees. During the pilot, users experienced Delaget's new integration with Envysion, KFC's DVR system vendor, as part of a loss prevention suite.

The Delaget and Envysion partnership is the new best practice for loss prevention, as it helps franchisees leverage advanced analytics to quickly find substantive theft, use video surveillance to validate and fully understand the context of those suspicious activities, and help guide restaurant managers on the immediate actions to take with prescriptive intelligence. restaurantnews.com

L.A. Riots Coming? The Young Think So
More L.A. residents believe new riots are likely, poll finds
Researchers who study public attitudes about the L.A. riots say is a distinct shift: For the first time since the riots, there is an uptick in the number of Angelenos who fear that another civil disturbance is likely, according to a Loyola Marymount University poll that has been surveying Los Angeles residents every five years since the 1992 disturbances.

Nearly 6 out of 10 Angelenos think another riot is likely in the next five years, increasing for the first time after two decades of steady decline. That's higher than in any year except for 1997, the first year the survey was conducted, and more than a 10-point jump compared with the 2012 survey.

Young adults ages 18 to 29, who didn't directly experience the riots, were more likely than older residents to feel another riot was a possibility, with nearly 7 out of 10 saying one was likely, compared with about half of those 45 or older. Those who were unemployed or worked part-time were also more pessimistic, as were black and Latino residents, compared with whites and Asians, the poll found.

Researchers theorized that the turnaround may be linked to several factors, including the more polarized national dialogue on race sparked by police shootings in Ferguson, Mo., and elsewhere, as well as by the tenor of last year's presidential election. Moreover, many parts of L.A. still suffer from some of the economic problems and lack of opportunities that fueled anger before the riots. latimes.com

Muslim Security Guards Working at Amazon for SIS Security File Lawsuit Over Prayer Rooms
Security workers at Amazon's headquarters filed a lawsuit against the company because they reportedly don't accommodate their faith adequately.

Muslim employees of Security Industry Specialists (SIS), the firm that patrols Amazon's headquarters, filed the suit claiming that the company's prayer rooms were not offered to lower-paid officers who worked at their Seattle, Washington, headquarters. The suit also claimed that Amazon and SIS both have a history of not adequately accommodating Muslim employees.

SIS president Tom Seltz denied the allegations in an email to ThinkProgress.

"Our employees assigned to Amazon have always been permitted to access space (when available) to pray on breaks, even before dedicated prayer rooms were formally introduced," Seltz said. "Before prayer rooms were introduced, employees generally used a vacant conference room or quiet room, when available. This has been the case for the past four years (since we've been at Amazon), and the recent addition of dedicated prayer rooms has just made access even easier. We count ourselves as fortunate that Amazon extends this accommodation to our employees."

One SIS employee told the site that managers often tell Muslim employees to pray in other places rather than a prayer room. americanow.com

The cutthroat jobs strategy Amazon uses to conquer retail
Amazon Will Destroy 1.5M Retail Jobs in Next Five Years
Amazon played a large role in eliminating more than 50,000 jobs in recent years from just three companies - Staples, Office Depot and Best Buy, public filings show.

In March, MarketWatch estimated that Amazon will destroy 1.5 million retail jobs in the next five years. And with its push into self-driving trucks, drone delivery, automated grocery stores and more, the site said the total number of lost jobs would likely be more than 2 million, concluding, "Could Amazon actually kill more American jobs than China did? It's quite likely."

A report several weeks ago from Bloomberg revealed that Amazon has invited executives from companies that make major consumer brands - like Nike, Oreos and Cheerios - to a meeting in May where the company hopes to convince them not to sell their products through Walmart and other big-box retailers. Bezos wants the brands to be sold direct to consumers through Amazon. Read the whole story nypost.com

Retail Watch List
The World Isn't Ending, but Retail and Shopping Centers Are Suffering
"Wall Street wants to see 30 percent of department stores go away," Brown said. "Macy's has to close another 100 stores and J.C. Penney, about 140 stores."

Retailers on the "watch list" for potential bankruptcy filings include: Bon-Ton Stores Inc., Gymboree Corp., Nine West, True Religion, Toms, Claire's and Fossil. The range of retailers that have succumbed to the brutally competitive environment includes Bebe, BCBG Max Azria, The Limited, American Apparel, Wet Seal, Rue 21, Lucy, Eastern Mountain Sports, among others.

Amazon's 2016 revenue of $136 billion increased 27%. "Amazon puts almost all of its money back into infrastructure," Brown said. "Everything that retail is going through is a direct result of Amazon's industrial real estate strategy. Amazon doubled its distribution space and created capabilities for next-day delivery." Amazon accounted for 43 percent of all online sales last year.

If there's a bright spot in any of this, Brown said it's off-pricers. Burlington is opening 30 stores; Macy's Backstage, 30 to 40; Ross Stores, 30 to 50; Marshalls, 35 to 50; Nordstrom Rack, 25 to 35, and T.J. Maxx, 40 to 50.

Brown said there's no room for mediocrity in retail. Shopping centers with the A+ through B designation are safe, he said, while lesser properties in the B- to D range are skirting on the edge. wwd.com

NYC Mayor de Blasio Fueling Cigarette Black Market with Price Increase
Retailers Vow to Fight Mayor's Cigarette Bills
Mayor Bill de Blasio lit a fire under the city's cigarette sellers last week, proposing to reduce their number and increase the price of a pack. Newsstands, bodegas, convenience stores and other retailers will fight the five bills he is sending to the City Council.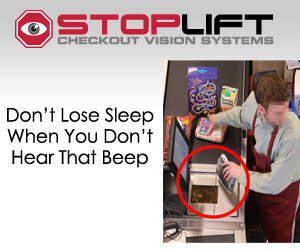 Unveiled at a press conference with the American Heart Association, the bills would raise the minimum price of cigarettes to $13 a pack from $10.50, ban pharmacies from selling tobacco products and require e-cigarette sellers to be licensed. The number of tobacco and e-cigarette licenses would be capped and eventually cut in half.

But retailers say smokers would buy from illegal street sellers instead. Indeed, many already do, to avoid steep city and state tobacco taxes. Ignacio Castillo, who owns five bodegas in the Bronx and Yonkers, said his stores now only sell one or two cartons of cigarettes a week, down from 10 or 15 before a spate of tax hikes in the 2000s.

New York has the highest share of smuggled cigarettes of any state. Bootleg smokes purchased in low-tax states now account for more than half of sales in the city by some estimates. crainsnewyork.com

Lowe's LP & Ops Support Director & Best Buy - Territory Director AP jobs taken down off company websites

Retailers Ask Congress to Protect Swipe Fee Reform That Has Saved Consumers Billions

Ex-MillerCoors Secretary to VP Who Ran Fake Invoice Kick-Back Scheme Gets Probation In $8.6M Fraud

Pollo Tropical Closing 30 Stores Across Texas, Tennessee And Georgia

Garber Bros. Shuts Down Operations, Leaving C-Store Customers Scrambling



Quarterly Same Store Sales Results
Chipotle Q1 comp's up 17.8%, revenue up 28.1%

Chipotle Says Its Payments System Was Hacked
"We want to make our customers and investors aware we recently detected unauthorized activity on a network that supports payment processing for purchases made in our restaurants," chief financial officer Jack Hartung told analysts during an investor presentation. He said that Chipotle had implemented additional security measures, actions it believes stopped the unauthorized activity, which the restaurant chain estimates occurred between March 24 through April 18.

"We will refrain from providing additional commentary now or in the Q&A," said Hartung. "We anticipate notifying any affected customers as we get further clarity about the time frames and the restaurant locations that might have been affected." fortune.com

US is #1 - Retail in TOP 4 - For Global Rasomware attacks
4 Industries Account for Majority of Global Ransomware Attacks
Ransomware is rapidly on the rise and four industry sectors are taking the largest hit, accounting for 77% of the action, according to NTT Security's 2017 Global Threat Intelligence Report released today.

The business and professional services sector accounted for 28% of the ransomware attacks, followed by government at 19%, and healthcare and the retail sectors both coming in at 15%, the report noted.

Phishing was the most popular vehicle used to spread ransomware, and 73% of all malware attacks in general began with phishing messages sent to organizations. And when it comes to phishing attacks, the U.S. took the brunt of the abuse, capturing 41% of the nefarious action, while the Netherlands accounted for 38% and France a mere 5%.

Read more about the 2017 Global Threat Intelligence Report here. darkreading.com

Cybercriminals Targeting Corporations Will Grow
Exploits Targeting Corporate Users Surged Nearly 30% In 2016
At same time, number of attacks targeting software vulnerabilities in systems used by consumers declined over 20%, Kaspersky Lab says in new report.

Attacks against systems used by corporate users jumped sharply from around 540,000 in 2015 to 690,000 last year, representing a 28.4% increase in 12 months.

There were over 702 million attacks with exploits in 2016, a substantial 25% increase over 2015. What that meant was that though the number of individuals who encountered exploits decreased overall in 2016, the likelihood of their encountering an attack was actually higher.

"In other words, the number of websites infected with exploits and the number of spam messages with malicious attachments keeps growing," the Kaspersky Lab report noted.

The slowdown in exploit kit activity, the proliferation of bug bounty programs and redoubled efforts by software vendors to address security bugs last year significantly increased the cost to cybercriminals of developing new exploits, Liskin says. So instead of targeting consumers, there appears to have been heightened interest in going after higher value corporate users.

"Apparently, criminals consider these users valuable targets and are willing to invest into attacking them with exploits. This could be the reason for an increased amount of attacked corporate users," Liskin says.

The trend is worrisome. The underground economy is driven by nearly the same principles as a legit one, he says. "Cybercriminals put efforts only into potentially profitable areas. If the number of corporate users attacked with exploits is growing, it means that it makes sense for bad guys to invest into exploits for such attacks." darkreading.com

Appearing This Week: The Five Profiles on the Insider Threat
Profiling The Insider Threat - Breaking Down a Complex Security Term -
Part Three
From a disgruntled employee looking to destroy IP, or an opportunist looking to make money by selling data, all the way to a security-naïve worker that might unwittingly let criminals into your network without knowing it, there are dozens of factors that can influence the kind of insider threat you may well face.

Understanding the threat is one of the most difficult parts of managing and mitigating the risk, so I've identified five insider threat profiles to show the complexity of the problem.

Careless Caroline

Caroline is an exemplary employee. She is a vital gear in making sure that the company works properly, but with so much on her plate, she can sometimes be a bit scattered. After all, who has time to remember different passwords for all of the systems she needs to access or double check every link she clicks when programmers, developers and account managers need to be whipped into shape?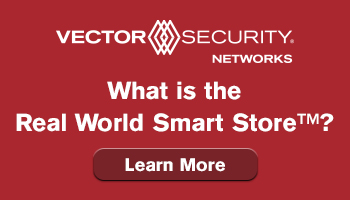 Unfortunately, her opportunistic office neighbor is well aware of the fact that she doesn't often lock her workstation, and that she has all her passwords on a sticky note on her desk. Now they hold all of Caroline's information, and can choose to do what they want with it.

Caroline is certainly not a malicious actor, nor does she want to cause her organization and harm. She is simply one of many, many people that often take security shortcuts, which can often lead to letting the bad guys into the network.

To help Caroline, both educational and technical controls are equally important. With the technical side of things, it is less about detecting Caroline's own activities, but more instead about people who may take advantage of her carelessness.

Caroline's mistakes should be handled through an educational approach, rather than a disciplinary one. Show her what she is doing wrong and ensure that she's clear about how to avoid making simple, but potentially very damaging, security mistakes going forward.

By implementing some fundamental best practices and a security-aware culture you will help to improve the education of your workforce and catch these cases of careless mistakes before they become problems.

Part Four Tomorrow: Quitting Quentin infosecurity-magazine.com

Expedia Tech Guy Who Traded On CFO's Hacked Emails Gets 15 Month Sentence
He pled guilty last year to snooping on executives' emails and trading on insider information about revenues to gin up $331,000 in illicit profits was sentenced to 15 months.

Trawling through Expedia's networks from 2013 as a tech in the Bellevue, Washington-based company's San Francisco office. He eventually began going through the computers and email accounts of the company's chief financial officer and its head of investor relations, where he came across and traded on the basis of confidential information about revenues and likely market reactions, and continued to do so through October 2015. law360.com

Canada's HOT LP Market
With four senior LP jobs opened this year
What It Means For Other LP Executives & Retailers
Holt Renfrew, Canada's home-grown Luxury brand, and until Saks came to town it was the only one they had, hired Rui Rodrigues and Canadian Tire just took their senior LP job off their website job board. Meaning they've identified a prospective executive or executives and may be close to naming the person. Now we have Toys R Us and Shoppers both looking for top LP leaders. It's a rarity to see such activity. The Shoppers job is one of the best in Canada quite frankly.

So the question is why did four in such a short period become available?

Often times it's the ripple effect - where one will retire, get promoted, change positions, or just leave a company starting a domino effect on other senior jobs because senior LP/AP executives from other retailers end up filling the vacant positions, hopefully. We've seen this time and again and, quite frankly, it can have a great impact on the industry as it opens the doors for other executives and creates new opportunities for people, which can also have a positive impact on an entire LP organization. As it revitalizes and reenergizes a team and a retailer for that matter.

Therefore, in some regards, this is great news for the Canadian LP/AP market as it reshuffles the deck and gives other executives an opportunity to go build and reinvent an LP program, starting fresh and and just creating something new.

It also means new opportunities and fresh starts for LP executives further down in the organizations. As new seniors come on board, they always look to evaluate the current program and team as they start to develop their vision of where the program should go and how to get it there.

So the executives in the LP organizations getting new senior leaders almost have the same opportunity as the new senior, even if the baggage is rather difficult to carry. Because, if approached correctly and committed to early on, they can take the opportunity to reinvent themselves, take a fresh look at the value they're adding, evaluate the relationships they have throughout the organization, and just restart.

However, remembering one critical piece - they need to communicate how they support this new effort, their commitment to the new program, and how they're looking at it as an opportunity to reinvent themselves and help build and support this new program and senior. The new seniors have got to hear how they're committed to change as well, plain and simple. Because that's the number one mistake executives make when getting a new senior leader. Being resistant to change is the killer.

Director, Loss Prevention, Shoppers Drug Mart Company Location Toronto, CA
Reporting directly to the Vice President of National Operations, the incumbent develops, directs and implements all loss prevention initiatives nationally to protect all company assets while complying with corporate standards, policies and procedures. The incumbent directs, guides and monitors all loss prevention personnel across the country and is responsible for achieving national total loss goals, managing to the national outside and inside security budgets and managing the national loss prevention capex budgets. The role will lead best practices in loss prevention, work with internal and external stakeholders to lead and implement new solutions to minimize loss.

Canada's number one drug store chain owned by Loblaw Companies Limited. Shoppers Drug is a national network of more than 1,200 Shoppers Drug Mart/Pharmaprix stores across Canada. shoppersdrugmart.ca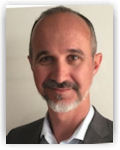 Rui Rodrigues named National Director, Asset Protection for Holt Renfrow
Rui was previously the Senior Director of Operations for ASAP Secured Inc. since last July. He's also held a variety of senior level leadership positions for Canadian retailers in their loss prevention departments including National Director of Loss Prevention for Staples, Senior National Manager of Loss Prevention for Best Buy Canada and National Loss Prevention Manager for ICI Canada Inc. He's also been the District LP Manager for Future Shop and a Regional Special Projects Manager for Hudson's Bay Company. Congratulations Rui!

Mac's Crime Prevention Success in Canada
Part 3 of an Interview with Sean Sportun, Mac's Security & LP Manager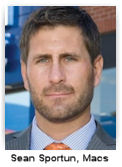 Mac's Convenience Stores in central Canada is well known for having a multi-faceted approach to fighting crime and maintaining store security. Convenience Store Decisions spoke with Sean Sportun, ICPS manager, security & loss prevention for Mac's Convenience Stores, about the many initiatives the chain is using to combat crime, and how a Harvard Business Study is assisting its efforts.

CSD: Mac's encourages communities to assist in painting murals on Mac's convenience stores as part of its crime prevention strategy. What benefits have you seen and how is the program evolving?

SS: The Mac's StreetART Program-launched in 2012-strengthens the relationship between the community and each Mac's store. It builds a community-based shared responsibility to prevent crime-such as graffiti, shoplifting and robbery incidents-not only at the store, but on the property as well.

This forward thinking concept has seen positive results, not only in the reduction of crime at the locations where the murals have been painted, but also in the beautification the mural has within the community. As a result of this initiative, graffiti crime and overall crime at these locations have been virtually eliminated, with these stores (and the overall property) receiving a positive community response, extensive media attention and exposure to new customers.

Not only is the crime going down because of the murals, but our sales are increasing.

Read Part 4 of the interview in next week's Canadian Push

Cargo theft soars in Ontario
262 percent year-over-year increase in Q1 2017
The east-central Canadian province recorded a 262 percent year-over-year increase in reported cargo thefts during the first quarter of 2017, mostly occurring in the Greater Toronto area, according to CargoNet. There were 358 supply chain risk incidents across the United States and Canada during the first quarter of 2017. Of those incidents, 58 percent involved theft of a trucking vehicle, while 54 percent involved theft of cargo and 7 percent were classified as fraud. americanshipper.com

Louis Vuitton going to battle with Etobicoke flea market over counterfeit goods
In one of the first cases of its kind in Canada, Louis Vuitton is taking legal action against an Etobicoke flea market over its tenants' counterfeit goods. The multinational design firm is seeking damages against Dr. Flea's Flea Market for negligence, copyright infringement and vicarious liability.

Although some countries, such as the United States, recognize that a landlord can be responsible for tenants' infringement, this concept has not yet developed in Canadian law. To prove negligence, Louis Vuitton will have to show the landlord knew about the infringement.

It is not the first time counterfeit goods have caused problems for this Toronto flea market. In the past decade, police have raided it three times, once confiscating more than $1-million in counterfeit goods. theglobeandmail.com

1 in 3 Cigarettes Sold in Ontario are Contraband
175 Organized Crime Gangs Fuel the Business
Today, the National Coalition Against Contraband Tobacco (NCACT) released results of a study highlighting 33% of cigarettes purchased in Ontario were illegal. In some parts of Ontario, 2 in 3 cigarettes were illegal. Contraband was highest in Northern Ontario, where illegal cigarettes represented 64% of all cigarettes purchased- the highest rate ever observed.

The RCMP estimates that there are about 175 organized crime groups involved in the illegal cigarette trade. They use the profits from cigarette smuggling to finance their other illegal activities, including guns, drugs and human smuggling. The contraband tobacco trade is fueled by 50 illegal cigarette factories, based mostly in Ontario and Quebec, each of which can produce as many as 10,000 cigarettes a minute. newswire.ca

LCBO fined $100,000 for 2013 accident at Brampton store
The LCBO has been fined $100,000 for lax safety practices that resulted in a forklift load breaking a worker's leg at a Brampton store nearly four years ago. thestar.com

Sears Canada Announces Growth in Same Store Sales, Units Sold in Q4 2016

LCBO workers hold strike vote as Ontario plans to sell alcohol in grocery stores

Canadians show "slight maturity" in workplace data security

Bebe to Close All Canadian Stores

Windsor Merchant Busted With Illegal Smokes


Update: Calgary, AB: Accused murderer 'accelerated' over body of gas station attendant in gas-and-dash
Maryam Rashidi had worked four shifts as a gas station attendant at the Centax when she was run over by Joshuah Cody Mitchell during a 2015 gas-and-dash. His second degree murder trial began Monday.

Mitchell and his "sidekick" friend had just filled the stolen truck with $113 in gas when they tried to drive away, but Rashidi saw what was happening and chased the truck through the Home Depot parking lot.

"He swerved the truck to the side trying to get her off. Unable to hold on any longer, Maryam fell forward onto the road in front of the truck, at which point [Mitchell] accelerated hard, running her over."

Rashidi's injuries were "devastating," and she died after three days in the intensive care unit at Foothills Hospital. metronews.ca

Update: 'I could be dead': Security guard shot by 'Yuletide Bandit' at Safeway frustrated by shooter's early parole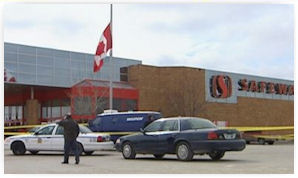 Long, a retired security guard with Securicor, was exiting the Safeway on Jefferson Avenue near McPhillips Street one Sunday in April 2002.

Long was shot in the back after he ran out of ammunition and said that if it wasn't for the protective vest he was wearing he would have been dead on the spot - leaving his children to grow up without their father, and robbing him of the past 15 years with his family or young grandchildren.

Following a parole board decision, the shooter was released from federal custody on Friday to a community facility in Winnipeg, where he will be monitored 24 hours a day and be required to report to a parole officer. cbc.ca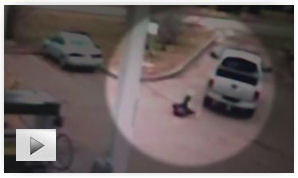 Edmonton, ON: Gas station employee dragged by truck during gas theft
The manager of the Superstore Gas Bar where the incident took place said his employee attempted to stop a man from leaving the gas station without paying, when the suspect took off, dragging him for about three metres.

The employee suffered several broken bones but was able to crawl away. He was later transported to hospital with serious injuries. RCMP told CTV Calgary on Monday, that they found the truck that struck Yantha, but were continuing their search for the driver. ctvnews.com

Sudbury, ON: Woman told sex shop clerk she had HIV before lunging at him with needle and stealing merchandise
A woman told a sex shop worker she had HIV before lunging at him with a needle and stealing two vibrators. She will be sentenced next month over her role in two armed robberies that happened in the space of three days in Ontario, Canada.

She entered the Extasy Shop and put a sex toy in her purse. When she was confronted by a worker, the woman told him she had HIV and lunged at him with a needle that appeared to contain blood, before making off with two vibrators worth nearly $200.

Just two days earlier, she and another woman robbed a convenience store and threatened an employee with knives. They stole about $670 in cash and some cigarettes. metro.co.uk

Canada's craftiest robber is back in the spotlight and facing new charges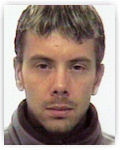 Before the Cairo scam, the escapes from police custody and that time he said he parachuted onto the roof of an Austrian castle to steal a famous diamond, Gerald Blanchard was a shoplifter.

When he was just a 19-year-old trouble maker, he made the news for a series of capers that included robbing a Nebraska department store. He misdirected the staff with a phone call, fooling them into looking for a bogus suspect while he bundled up expensive jackets elsewhere in the store. He then tried to escape with a security guard clinging to his getaway car.

A quarter of a century later, the Vancouver resident once hailed as Canada's craftiest robber is back in the news. He was arrested in March in another shoplifting incident, on similar allegations that he and an accomplice went to a chain retailer - this time in Burlington, west of Toronto - called the store employees to distract them, then stole four gaming consoles. theglobeandmail.com

Happy Valley-Goose Bay, NL: Arson investigation after Mother Wood Timber Mart burns to the ground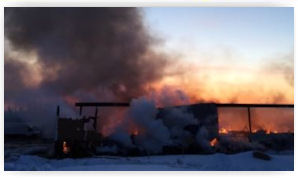 A fire that flattened a store in Happy Valley-Goose Bay on Wednesday is being treated as arson, police said Wednesday. Firefighters were called to the store around 2:45 a.m. The building is a complete loss, and firefighters were dousing nearby warehouses in an attempt to keep the flames from spreading.

Police said in a statement around noon that the fire was suspicious in nature, and anyone with information is asked to call the RCMP. When it's safe to enter the building, RCMP investigators will work to confirm the cause. cbc.ca


Update: Quebec Thief gets five years for role in $18.7 million maple syrup heist

6 arrests in Toronto pot shop robberies, but some owners 'not willing to cooperate'

Montreal police arrest 4 men after 14 separate incidents in a month, including armed robbery and sexual assault

Barrie, ON: Police looking for two guys after rotisserie chicken theft

Robberies and Burglaries
• Big Bonus - Hamilton, ON - Armed Robbery
• Canadian Tire Gas Bar - Red Deer, AB - Armed Robbery
• Guardian Pharmacy - Hamilton, ON - Armed Robbery

COMING THIS SUMMER
Dedicated to the retail LP/AP
& IT Security Communities

Interested in getting involved?
Let us know!