ATM Skimming: On the Rise or "Extremely Rare"?
FICO Study Shows Skimming Uptick - ATM Council Disagrees
FICO Study Suggests ATM Skimming Is On The Rise And Independent Deployers Are Main Targets
The number of payment cards compromised at U.S. ATMs and merchants monitored by FICO rose 70% in 2016 from the previous year. According to FICO, 2016 set a new high for its Card Alert Service, which monitors hundreds of thousands of ATMs and other readers in the U.S. These new data follow a 546% increase in compromised ATMs between 2014 and 2015.

As in 2015, the majority of compromises, about 60%, occurred at nonbank ATMs, deployed by independent operators, FICO claims; the remainder occurred at bank ATMs or on point-of-sale devices at retailers. These figures cover only card fraud occurring at physical devices, not online card fraud.

"As the last few years have proven, skimming technology and knowhow have improved and are more accessible to the general population, so we will continue to see increases in compromises and the speed at which they occur," said TJ Horan, FICO's vice-president of fraud solutions. "With some of the confusion we still have at various POS checkout locations, it's still important for consumers to be on alert."

Another reason for the jump in fraud, some experts note, is the steady adoption of EMV technology, which is much more difficult for criminals to penetrate. As thieves see their felonious window of opportunity closing, they are making the most of what time remains for the more vulnerable magstripe system. vendingtimes.com

National ATM Council Challenges FICO Skimming Survey
The National ATM Council Inc. said it has concerns regarding FICO's recent findings on card compromises at retail ATMs in the U.S. According to FICO, independently deployed ATMs showed an unusually high volume of illegal activity, compared with fewer at bank ATMs. NAC is questioning those findings that imply retail ATMs are less safe for consumers.

"Based on my many years in the ATM business and numerous discussions with ATM entrepreneurs throughout the nation, there is a clear consensus that card skimming is extremely rare at ATMs in retail locations," said NAC chairman George Sarantopoulos of New York City-based Access One ATM.

NAC also challenged similar findings from last year's annual FICO report, which ran directly counter to evidence received by the association from ATM operators throughout the U.S. Both FICO reports stand at odds with NAC's 2016 ATM Industry-wide Skimming Survey results, showing that nine in 10 retail ATM providers have never encountered a card data-skimming device on their ATM routes. vendingtimes.com
---

Home Depot Liable for Regional Manager's Off-Duty Murder?
Companies often assume they are not responsible for interactions between employees that happen off-site after hours and that are unrelated to their jobs. However, if a supervisor and a subordinate are involved and the employer failed to take appropriate action regarding workplace issues between the two leading up to the "off-campus" event, then a different outcome may result.

Employee targeted by her supervisor
In an Illinois lawsuit, the mother of a murdered employee made the following accusations against her daughter's employer, Home Depot:

Brian Cooper worked as a regional manager for Home Depot in Illinois. Young female subordinates were often subjected by Cooper to sexual harassment. His treatment of Alisha Bromfield followed a then-familiar pattern. Cooper called her "his girlfriend," yelled obscenities at Alisha in the presence of customers and co-workers, and threw garden center items in anger.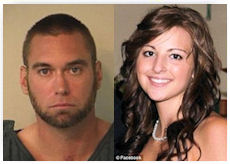 On several occasions, Alisha complained to Home Depot managers and supervisors about Cooper's mistreatment of her. They acknowledged to Alisha they knew about Cooper's misbehavior. At one point, his supervisors directed Cooper to participate in an anger management program, but he did not complete the course, and no one followed up with him. Astonishingly, Home Depot allowed Cooper to remain Alisha's supervisor through all this.

This nightmare ended in a horrific tragedy at a Wisconsin hotel. At first, Alisha refused Cooper's persistent invitation that she go with him to his sister's upcoming wedding in Wisconsin. When he threatened to fire her or reduce her hours if she did not travel to the wedding with him, Alisha agreed to go. After the wedding, Cooper strangled Alisha to death in a hotel room he had rented for them.

The employer is targeted
As administrator of her estate, Alisha's mother sued Home Depot on the grounds that the employer was negligent in its oversight and retention of Cooper as her daughter's supervisor. Home Depot argued that the lawsuit should be dismissed because it was not legally responsible for criminal acts committed by Cooper off-duty and off-site. For a number of reasons, the court let the lawsuit stand, and a jury will ultimately decide whether Home Depot should be held liable for Cooper's murder of Alisha.

First, the court observed an employer has a legally recognized duty to fire or demote employees on the basis of inappropriate language or sexual misconduct. Next, although the murder did not occur on the employer's premises nor did it occur within the scope of Cooper's employment, he used his supervisory authority to carry out his misdeed. Finally, the court found that a jury could conclude the possibility of Cooper harming Alisha was foreseeable to Home Depot. Cooper's harassing and aggressive conduct towards female subordinates was known to management, and Cooper's misbehavior in the workplace did nothing but escalate.

What does this mean?
As an employer, do not assume that you are never responsible for events that occur between a supervisor and a subordinate, so long as it occurs after hours and off the employer's property. If you are aware of bad behavior occurring in the workplace but fail to take reasonable actions to solve that situation, you may nonetheless be held liable for events that spill over "off-campus" and after hours. employerlinc.com

79% of Security Execs Say They'd Screen Entire Workforce Daily
Lack of Post-Employment Checks Expose Companies
Most companies with 100 or more employees conduct pre-employment background checks on potential hires but most stop checking on workers after they are hired, opening up potential security and compliance risks for the organization, according to a report. While 98% of the 278 executives surveyed by insider threat-monitoring firm Endera said their organization checks people before offering them a job, fewer than 25% said they make such checks after someone joins the group. "Most post-hire employee screenings are conducted only after an incident is discovered," stated the survey report. "Companies are mostly blind to the external pressures on employees that contribute to their making bad decisions and causing harm to customers, colleagues and corporate assets."

The lack of post-employment monitoring remains prevalent despite the fact one in every 1,000 employees is arrested every month - and despite the fact 79% of security executives and 81% of operations executives who were asked in the survey said they would screen or consider screening their entire workforce every day if they could. While companies manage cybersecurity risks, they focus on insider threats such as data and device behavior, preventing data loss and managing access - and this leaves unknown all the things an employee does when not working, said Endera Chief Executive Raj Ananthanpillai. The typical employee spends one-third of their time inside the enterprise and two-thirds outside, but what they do outside of work can affect what they do when on the job, he said. "A lot of the time employers can reduce inside threats and risks but pressures employees face outside of work - criminal or civil [cases], financial [issues], domestic [problems]-directly correlate to what these employee may do on the inside," said Mr. Ananthanpillai. wsj.com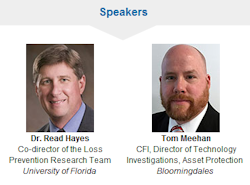 WEBINAR: The Science of Shoplifting and How Crime Prevention Begins Before Customers Enter a Retail Store
Tuesday, May 23 @ 2:00 PM EDT
When you think of retail theft, you might envision teenagers shoplifting candy bars. It's a much larger problem than that. Theft and fraud cost U.S. retailers billions in annual losses, as well as generating violence. Shoplifting also drives up prices for paying customers and filling the coffers of gangs and terrorist organizations. In cities around the United States, a growing number of violent drug store robberies are putting employees and customers at risk, while data breaches siphon off in minutes what would take years to steal from stores. Register here.

When Drones Hit Trucking - Teamsters Won't Go Quietly
When it comes to drones, more and more we're hearing that the trucking industry is going to be one of the first ones hit hard. With a self driving rig on the road in North California this step may just be skipped if the techies have anything to do with it. As all the news channels are now mentioning the trucking industry as one of the primary targets of the upcoming drone invasion and rightfully so when you look at switching to electric power, eliminating the labor cost and potential insurance savings. Although initially insurance will be expensive due to the unknown risk, history, and formulas.

Now the real issue that no one has brought up yet is the Teamsters. If anyone thinks they're going to go away quietly they've got a problem and the folks that may ultimately have to deal with it will be LP/AP.

Back in 1976 during President Carter's oil and Iran crisis, the Teamsters pulled a nationwide strike that basically froze the U.S. cargo industry. With bowling balls and rocks dropped off of bridges on wild cat driven rigs, wildcatters shot and trucks vandalized, with a few deaths and truckers picketing distribution centers around the country, it was a dangerous time and retailers were caught in the middle.

This writer knows first hand as a security guard at a DC and on the security detail to get 22 rigs out one morning in the middle of over a hundred teamsters, which never made it out by the way, it was a dangerous time and this inevitable development may initially have the same impact. Just a thought as you start to hear more and more from the transportation executives over the next five years. - Gus Downing

Update - San Jose, CA: 5-Hour Energy counterfeiter gets 7 years in Prison
Walid "Wally" Jamil, one of eight people convicted in connection with a scheme to counterfeit the dietary supplement 5-Hour Energy, was sentenced Wednesday to seven years in prison and ordered to pay more than $550,000 in restitution. Jamil, 66, of Troy, Mich., pleaded guilty in October to one count of conspiracy to traffic in counterfeit goods and one count of conspiracy to commit criminal copyright infringement and to introduce misbranded food into interstate commerce. The scheme started in 2009, when co-defendants Joseph and Adriana Shayota inked a deal with Living Essentials LLC, the owner of 5-Hour Energy, to distribute the dietary supplement in Mexico. Living Essentials provided the product and Spanish-language packaging. The Shayotas, who were convicted of the same charges in November, instead relabeled and repackaged more than 350,000 bottles of 5-Hour Energy and sold them in the United States at a price that was lower than what Living Essentials charged for the authentic product. mercurynew.scom

The 5 Biggest Lawsuits in Fashion & Retail
Although retail and fashion industries are facing fundamental changes - including massive store closures and shifting shopping habits - that hasn't stopped companies from launching cases that could have broad effects on everything from trademarks to financing packages. Here, some of 2017's biggest legal tussles in fashion and retail:

Cox vs. Macy's
Core Issue: Employee non-compete agreement

J. Crew vs. Wilmington Savings Fund
Core Issue: J. Crew wants the court's blessing for a new subsidiary that put a majority of its namesake brand out of the reach of lenders.

Puma vs. Forever 21
Core Issue: Forever 21 is allegedly selling copies of several shoes in Rihanna's Fenty collection for Puma.

Coachella Music Festival vs. Urban Outfitters
Core Issue: Urban Outfitters is selling several "Coachella"-themed garments through Free People, without the consent of the annual music festival.

Converse vs. International Trade Commission
Core Issue: The ITC refused to give Converse broader trade dress protection for its popular Chuck Taylor sneakers, and the company is looking for a reversal. wwd.com

Donald Trump Was Hurting Retailers Around Trump Tower
Now He Might Be Helping
For weeks after Donald Trump was elected President of the United States, the luxury Fifth Avenue retailers that surround his New York City home complained about the hit their businesses were taking amid tight security and constant protests. But now that President Trump lives more than 200 miles away from Trump Tower in the White House, things have changed: He might actually be good for business.

As security has lessened since Trump decamped his iconic Manhattan skyscraper for Washington, business for some retailers on the street known for high-end shopping has started to rebound, according to Tom Cusick, president of the Fifth Avenue Business District. How much it has recovered will remain unclear until retailers report first-quarter earnings - which are expected in the coming weeks. (And most retailers don't release earnings for individual stores.) But Cusick and others credit increased foot traffic from tourists looking to catch a glimpse of where the future President lived - and where his wife and youngest child still live - for boosting business on the blocks surrounding Trump Tower. time.com

Retailers Brace for New York Real Estate Apocalypse
In Manhattan's prime retail districts, tourist traffic is down, rents are high, Trump is looming large and overstoring is about as bad as it is in Middle America. Something has got to give.

"There is a lot of space, but not a lot of takers," one New York City real estate broker said of 5th Avenue. There's a similar air downtown in Soho, where rents have skyrocketed and empty storefronts abound. Further west in the Meatpacking District, too, the situation is grim.

And yet, new retail projects keep emerging, targeting the city's wealthy elite, who increasingly live and work downtown. "Manhattan is essentially two cities." "The stores need to be where the wealthy are living."

Real estate insiders say Manhattan is as overstored - too many physical locations that result in decreased productivity at each location - as the rest of the United States, suggesting that, for most retailers, operating multiple locations - even in a place as densely populated as Manhattan - no longer makes sense. Especially if those locations are not serving locals, as an Apple store does, or else serving as convenient or necessary stop-offs for commuters.

To bring store productivity in line with historical averages, more than 10 percent - nearly a billion square feet - of retail space in the US will need to be closed, be converted into other things (such as restaurants or housing) or be made much cheaper to rent. businessoffashion.com

Consumer confidence slips in April
April's consumer confidence metric didn't live up to the new benchmark established in March, when consumer confidence reached a 16-year high. This month, the Index declined to 120.3 from 124.9 in March. "But still remains at strong levels." chainstoreage.com

Editor's Note: Seems like no one is paying attention to the retail industry's problems and 90,000 lost jobs. It's bound to catch up and make the new, but no one in the news media or in DC is even aware of it and with the potential of thousands of more stores closings and tens of thousands facing unemployment it seems like they would be talking about it and how it's going to impact the economy sooner or later. Because it will.

We have Malls emptying, stores closing, jobs lost, vendors not getting paid and bankruptcies piling up. Is online sales really covering it up to that degree where it's not going to impact the overall economy? I don't think so - this is like the tail on the dog that eventually gets bitten and then everyone is caught off guard and a recession is here. Somebody has to be addressing this. Just a thought

Meet the new Pelco
CEO Sharad Shekhar looks to regain company's former glory
Since taking over as CEO of Pelco by Schneider Electric in November of 2015, Sharad Shekhar has worked tirelessly to create a new identity for Pelco within the larger Schneider Electric organizational structure. With all the changes that have been going on at the company's headquarters and across its global operations, Pelco is on course to "regain our position as the leading supplier of security and surveillance solutions globally," Shekhar said. securitysystemsnews.com

NRF, RILA hail Trump's plan to cut corporate taxes

Canada's Kit and Ace to close U.S. stores

Stabucks to open massive four-story location in Chicago

There are a handful of remaining Blockbusters in the US - here's a look inside

LinkedIn passes the 500 million registered user mark


Quarterly Same Store Sales Results
Build-A-Bear Q1 comp's down 8.1%, sales down 4.6%
Carter's Q1 U.S. comp's down 10.4%, U.S. sales up 2.7%, global sales up 1.2%

INTERPOL Operation Sweeps Up Thousands of Cybercrime Servers Used for Ransomware, DDoS, Spam
An INTERPOL-led investigation in the Association of Southeast Asian Nations (ASEAN) region has led to the discovery of some 9,000 command-and-control servers, hundreds of infected websites, and the identification of several suspects running phishing websites.

The result: the discovery of some 270 infected websites including those of some government agencies, as well as the identification of several phishing website operators and some 8,800 C&C servers used to target financial institutions, and for spreading ransomware, spam and launching distributed denial-of-service (DDoS) attacks.

The investigators say the operation is a first step in taking down various cybercriminal operations in that region of Asia. Law enforcement agencies from the ASEAN nations are still investigating the nabbed C&C servers and attempting to identify the bad guys behind them. darkreading.com

Appearing This Week: The Five Profiles on the Insider Threat
Profiling The Insider Threat - Breaking Down a Complex Security Term - Part Four
From a disgruntled employee looking to destroy IP, or an opportunist looking to make money by selling data, all the way to a security-naïve worker that might unwittingly let criminals into your network without knowing it, there are dozens of factors that can influence the kind of insider threat you may well face.

Understanding the threat is one of the most difficult parts of managing and mitigating the risk, so I've identified five insider threat profiles to show the complexity of the problem.

Quitting Quentin

Quentin is a security engineer, and a very popular one at that. He's proved capable dealing with multiple projects, keeping a large portfolio of clients happy, and handling huge amounts of data. Thing is, he's had his head turned. With a brand-new position secured (and a nice bump in salary), Quentin decides to copy his client information from the network into his personal cloud storage.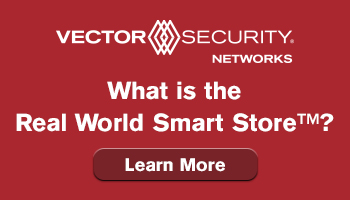 Everyone has a time in their career where they decide to make a change - and often this leads them to pastures new in a different organization. When faced with the impending loss of an employee, organizations need to be aware of those that have access to customer data, intellectual property and vulnerable technical data.

It's hard to detect when one of your best people are looking to jump ship but when they do, that is the time to act. No matter how much you trust and respect them, it's important to monitor their network behavior to make sure nothing important is leaving with them.

If you detect that something is amiss, you need to be able to revoke any privileges that Quentin has before any more damage can be caused. Deleting their accounts outright may well tip them off that you know something is amiss, but removing permissions on particular file repositories can help stem the bleeding before you approach them for further investigation.

Part Five Tomorrow: Fraudster Frank infosecurity-magazine.com

Leading the Pack of 200 Cybersecurity Law Firms
7 Firms Stand Out As Best At Cybersecurity, GCs Say
A survey of more than 300 corporate counsel in the 2017 Law Firms Best at Cybersecurity report conducted by The BTI Consulting Group Inc. (Wellesley, Mass.) identified seven law firms as "leading the charge on privacy and cybersecurity issues." law360.com

Key decision makers look to AI for ongoing success
Artificial intelligence (AI) is increasingly topping IT wish lists as a means of improving business decisions and providing personalization.

That's according to a new report from PwC, "Bot.Me: A Revolutionary Partnership." The study, surveyed consumers and business decision makers on AI's impact in the business world, the evolution of AI acceptance by consumers and AI's changing role in addressing socioeconomic issues.

AI could also be the competitive edge that companies, including retailers, need for longevity. For example, 72% of business leaders believe AI will give them a competitive advantage in the future. Meanwhile, 55% of executives believe AI's potential to boost business productivity, inform strategy and generate growth outweighs the potential downside of employment concerns, the study said. chainstoreage.com

Shoppers' New Best Friend?
Robot 'dog' tests deliveries in Boston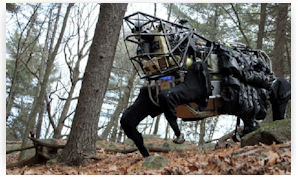 A new four-legged friend is roaming Boston neighborhoods, and it can bring shoppers more than their newspaper or slippers. Spot, a four-legged, dog-like robot from Boston Dynamics, is programmed to deliver packages to consumers' front doors, according to ReCode.

While speaking at TED 2017, an event focused on technology, entertainment and design, Boston Dynamics founder and CEO Marc Raibert revealed on Tuesday, April 25, that its four-legged robot can strap a package to its back and deliver it to someone's front door.

The tests, which are currently limited to Boston Dynamics employees' homes, are meant to demonstrate how robots can work in more marketable ways, according to the report. chainstoreage.com

Hacker Is Able To Create Worm To Sniff Out, Infect IoT Devices

Study: 38% of Americans say they'd be willing to go cash-free