Where America's Retail Sales Have Gone
Amazon Q1 North America Retail Up 23.5%
Amazon Q1 revenue $35.7B UP 22.6%
Amazon's giant retailing unit is gaining market share as big department stores shut their doors and internet commerce goes increasingly global.

Retail sales in North America were slightly stronger, up 23.5% in Q1 to $20.99 billion from $17.00 billion a year ago. cnbc.com digitalcommerce360.com yahoo.com

Amazon Results: More Evidence that Retailers Can't Rest Easy
Amazon's relentless rise has made it a source of fear and a topic of conversation in retail boardrooms. Based on the results Amazon reported on Thursday, those retail conversations are only going to grow more pressing.

By themselves, the gains are impressive, but it's the fact that sales moved sharply higher in tandem with strong profit growth that should grab retailers' attention.

For years, Amazon was criticized for boosting sales at the cost of profit, potentially a long-term vulnerability that could threaten its spending flow. It has proved skeptics wrong. Amazon on Thursday posted its eighth straight quarter of profit.

"Amazon is putting a lot of pressure on everyone to raise the game," said Marc-Alexandre Risch, chief retail officer for beauty giant L'Oréal USA, at a WWD Retail 20/20 conference in late March. In fact, at the event, pretty much all of the speakers mentioned the disruptive force of Amazon.

It's not just Amazon's disruptive impact on their business that's being felt. One speaker asked the roomful of about 200 mostly beauty and fashion industry attendees to raise their hands if their household has a Prime membership. All but a few put their hands up.

Consumer Intelligence Research Partners, or CIRP, in a report earlier this week, estimated Amazon Prime, a key feature for keeping users engaged in its ecosystem, had 80 million US members as of March 31, up from 58 million a year earlier. CIRP estimated that Prime customers spend on average $1,300 a year, compared to about $700 for non-member customers. emarketer.com

The New 'Wild West' of Retail Fraud
Call Centers Are Weakest Link in Security
Only 17% of fraud in U.S. is domestic, majority originated outside the U.S.
Criminals are increasingly spoofing caller ID using VoIP apps including Skype or Google Voice to hide their identity and location, according to a report released today by Pindrop Labs.

Call center fraud is rising at an astronomical rate, as technical weakness becomes one of the three key contributors to its rapid rise, according to the 2017 Call Center Fraud Report released today by Pindrop Labs.

Based on a review of more than 500 million calls last year, Pindrop found fraud rates soared 113% over the previous year. That has resulted in a fraud rate of 1 in 937 calls in 2016, compared to 1 in 2,000 calls in the previous year. And this problem has morphed from being a responsibility of the call center operations to one of IT security.

When we first started the company [Pindrop]..., it was a call center operations headache. As the attacks have increased, losses continue to increase, and the phone is being used as part of a multichannel attack, the CISO is becoming more and more involved," says David Dewey, director of Pindrop Labs.

Smooth Talking Hackers Conning Your Operators

One of the catalysts for this growth comes from attackers' enhanced skill in social engineering to coax information, or inadvertent nefarious action, out of call center employees, as well as the discovery of new spoofing and voice distortion technologies to give criminals more options when using the phone, according to the report.

"Reaching a call center and speaking with an agent provides the fraudster with an upper hand. A call center agent's job is to provide quality customer service and not stop fraud," he added.

"Caller ID Spoofing coincided with the advent and popularity of VoIP in the mid-2000s. We are seeing more and more fraudsters discover how easy this is to do and we expect this to continue to grow. Heck, there's even an Android app out there that will spoof calls for you," Dewey says.

While every industry in the study is seeing increased fraudulent activity, the retail industry has an unusually high incidence rate: last year, one in nearly 500 retail call center calls was fraudulent, up from one in 1,000 in 2014.

Against the backdrop of EMV card rollouts, improved online payment security and retailers' traditionally less sophisticated call-center security measures against their financial industry counterparts, fraud rings have now moved to exploit retailers' call centers, the study found.

"The call center has become the weakest link from a security perspective," said Dewey. "This is catching retailers by surprise. At the call center, your No. 1 priority is giving good customer service and resolving problems quickly, not on detecting and preventing fraud. darkreading.com

Illinois "Second Theft-Enabling Bill, HB 3856" - Raising Felony Threshold to $2,500
The Illinois State Commission on Criminal Justice and Sentencing Reform has proposed that stealing under $2,000 from retail stores should not be a felony and has led to the introduction of HB 3337. A second theft-enabling bill, HB 3856, would go farther increasing that threshold to $2,500, threatening the safety and well-being of our businesses and communities. All of this is based on the myth that retail theft is not that bad and will save the state money.

Proponents argue that stealing from stores is a crime of need and that increasing the threshold will keep first time offenders out of prison. But 80 percent of retail thieves have the money in their pocket to pay for the item(s) they were attempting to steal. Further, based on the items most frequently stolen, which include high-end vacuum cleaners, GPS devices, liquor and designer clothing, shoplifting is not based on need at all.

According to the FBI, retail theft is increasing, a claim that contradicts the report by the commission, which used larceny instead of the more accurate retail theft numbers. Over the last five years, stealing from merchants has increased 17 percent, and the value of stolen items has increased 30 percent. For states that have increased the felony threshold, the rate of theft from stores is even higher. In Los Angeles alone, store theft increased 25 percent the year California raised its threshold. These numbers become even more concerning when you take into account that it's just based on recorded thefts, and the average thief steals 48 times before they are caught.

Allowing thieves to steal more by increasing the felony threshold will bring about many losers, including our local businesses and our communities. There is only one group that would win: thieves who would receive the green light to steal more. Most importantly, the facts don't support the proposal. herald-review.com

Wells Fargo Account Scam Targeted Undocumented Immigrants, Lawsuit Claims
Wells Fargo employees were instructed to "round up" immigrants in the country illegally, corral them into a branch office, and cajole them into opening bank accounts, new court filings claim. Wells Fargo employees from multiple states say they were ordered to target undocumented workers at construction sites, factories, and a 7-Eleven. nbcnews.com

Big Lots to Pay $3.5M for Illegal Hazardous Waste Dumping in California
Big Lots Stores Inc. has been ordered to pay more than $3.5 million following settlement of a lawsuit alleging illegal hazardous waste disposal at 206 California stores and a Rancho Cucamonga-based distribution center set for relocation to Apple Valley. vvdailypress.com

NYPD Rolls-Out 1,200 Court Ordered Pilot - Body Cameras
The New York Police Department - on a mission to put body cameras on all 23,000 of its patrol officers in two years - is poised to join one of the biggest experiments in modern policing. Yesterday, it began a court-ordered pilot program that will set the stage for the larger rollout. Mayor Bill de Blasio has promised to expand the program to all patrol officers by 2019 if he is re-elected in November.

The pilot program is designed to answer a persistent question about a novel technology that has been adopted by thousands of police agencies around the country: What effect do body cameras have on policing?

From big cities like Los Angeles to small towns like Hamden, Conn., New York lags other municipalities in equipping officers with body cameras. Still, the experiment in America's largest Police Department is likely to resonate across the country, especially in jurisdictions still weighing whether to use the cameras or to tweak existing programs.

Police officials in New York say the program is designed to be the most rigorous scientific study of the effects of body cameras so far. About 1,200 officers working the evening shift in 20 precincts will be given the cameras as part of a study that will compare them with roughly the same number of officers in 20 similar precincts who will not wear the cameras. After a year, officials hope to report whether the cameras made a difference areas like officer performance, civilian complaints, crime levels and prosecutions.

The 34th Precinct in Upper Manhattan's Washington Heights and Inwood neighborhoods will be the first to wear the cameras. Washington Heights and Inwood, both Dominican enclaves, were once epicenters of the city's violent drug epidemic. Bifurcated by Broadway, the area was considered so dangerous that the city created a new precinct - the 33rd - to help combat crime there. nytimes.com

Wholesaler/Retailer IT Director Convicted Of $5M Fraud Sceme
Bought Merchandise - Sold it on the side
The Department of Justice said Justin Pennington, 30, created a fraudulent company called 3 Kings, LLC while working as an information technology director at the Wholesale House, an Ohio-based company with offices in Jacksonville.

Pennington and his alleged co-conspirators, using the 3 Kings company, purchased products from the Wholesale House at or near cost, then resold those products to consumers and retailers, illegally competing with the Wholesale House's customers, the DOJ said.

The DOJ said Pennington and his co-conspirators spent tens of thousands of dollars, while Pennington incurred credit card balances of up to $100,000 a month, while owing his employer millions of dollars.

The Wholesale House owners also testified during the trial that they infused more than $7 million into the company to ensure its survival and to protect the jobs of the company's more-than 60 employees.
The mastermind of the scheme sentencing hearing Aug. 2. news4jax.com

Two NOPD Pled Guilty to Cigarette Smuggling in Fed. court
A pair of New Orleans police officers pleaded guilty in federal court Wednesday, admitting they were paid thousands of dollars to haul more than 13,000 cartons of contraband smokes on two trips early last year to North Carolina. Paid $4k for each trip.

Also pleading guilty Wednesday was Anwar "Tony" Abdelmajid-Ahmad, 29, an employee of Louisa Xpress in New Orleans who was accused of purchasing the illegal smokes - Seneca and Marlboro cigarettes and Natural Goodies and Swisher Sweets cigars - from a confidential FBI source. theadvocate.com

Across the Pond
UK Retailers Feeling the Same Pain
Full time jobs in the sector fell 3.9 per cent year-on-year last quarter.

The recent losses add to the estimated 84,000 jobs slashed in the final quarter of 2016, when the BRC's figures showed the number of jobs fell by three per cent. The first three months of the year have been particularly tough for UK retail, with several high street names falling into administration (Chapter 11 in the U.S.). And, experts have predicted many more recognisable retailers will be folding throughout the year. cityam.com

Ahold Delhaize Announce New 'Decentralized' Brand Structure
Now a $40B, Nearly 2,000 Store East Coast Grocery Giant
The "brand-centric" structure, announced by the company in February, would allow for the local brands of Ahold Delhaize - Stop & Shop, Giant-Carlisle (which the company now calls Giant/Martin's), Giant-Landover (now called Giant Food), Hannaford, Food Lion and Peapod, brought together in last year's merger of parents Ahold and Delhaize - to develop distinctive commercial strategies in their market areas with dedicated teams devoted to category merchandising, assortment, pricing, promotions, marketing and format.

Those brands will share sourcing and other scale-advantaged services through a central hub called Retail Business Services that was established late last year. supermarketnews.com

Does the Petty Crime Exception in Visa Applications for U.S. Entry Apply to Retail Fraud Convictions?
Retail Fraud is considered to be a crime of moral turpitude (CIMT). A conviction for retail fraud may or may not disqualify you for a visa in the United States. The issue becomes whether or not the conviction is classified as a petty offense pursuant to INA section 212(a)(2)(A)(ii)(II).

As laws vary by state, most retail fraud offenses are petty offenses in virtually all states as long as the person does not already have a conviction for a CIMT. A jail sentence that includes suspended period of incarceration would constitute a CIMT if the length of the suspended sentence was greater than 6 months. Also, in cases where a person is sentenced to more than 6 months in jail but serves under 6 months due to jail overcrowding, good time credit, or jail programs that suspend time for completion of the program would still be considered to have committed a CIMT.

It is important to note that advisory convictions/sentences are still considered convictions for United States immigration matters. Diversion programs that do not require a guilty plea generally are not considered to be convictions.

When submitting an application the government official who is charged with reviewing your visa application may request that you provide a certified copy of your conviction from the sentencing court and a copy of the statute (the applicable law concerning your conviction) and the penalty allowable by law.

Deportation can occur when the maximum possible penalty for your conviction is 1 year or more in most cases where you are convicted and are seeking a visa. michigancriminalattorneysblog.com

FTC Approves Dollar General Buying 323 Dollar Express Stores

Weis Markets to open 7 new stores, remodel 14, 2 fuel centers, expand DC

Midwest Wholesale Distributors Owner & Counterfeit 5-Hour Energy Ringleader Gets 7 Yrs & Has to Pay $20M


Quarterly Same Store Sales Results

Domino's Q1 domestic company owned comp's up 14.1%, domestic franchise comp's up 9.8%,
International comp's up 4.3%, sales up 13.2%
Starbucks Q2 comp's up 3%, revenue up 6%
Sears Canada Q4 comp's up 1.3%, sales down 16.2%, full yr comp's down 4.3%, sales down 19.3%
Arby's Q1 U.S. comp's up 1.6%
Tractor Supply Q1 comp's down 2.2%, sales up 6.1%
Carter's Q1 U.S. retail comp's down 3.5%, consolidated sales up 1%

IAFCI One Day Training Event On-Line
Registration is Open!
The IAFCI Southern California Chapter is pleased to announce that On-Line Registration is now available for the Annual IAFCI One Day Training Event scheduled for May 3, 2017 at the Rio Hondo Event Center/Golf Club located in Downey, California. Please visit the IAFCI website at www.iafci.org.

For IAFCI Members, please log-in using your IAFCI Username and Password; you will find the registration link under "Upcoming Events and Webinars." For guests and Non-IAFCI Members, please visit our home page and click on the moving scroll, under Training Events and Webinars, "5/3/2017 Southern California Chapter One Day Training."

The IAFCI Southern California Chapter is excited to partner with Capital One Financial and offer a number of current topics concerning financial and cyber-related crimes!

More information, including registration and payment methods can be found here

1,935 Breaches - 15% Hit Retail
The Verizon 2017 Data Breach Investigations Report
Cyberespionage & Ransomware Attacks Increasing
Cyberespionage is now the most common type of attack seen in manufacturing, the public sector and now education, warns the Verizon 2017 Data Breach Investigations Report. Nearly 2,000 breaches were analyzed in this year's report and more than 300 were espionage-related, many of which started life as phishing emails.

In addition, organized criminal groups escalated their use of ransomware to extort money from victims: this year's report sees a 50 percent increase in ransomware attacks compared to last year. Despite this increase many organizations still rely on out-of-date security solutions and aren't investing in security precautions. In essence, they're opting to pay a ransom demand rather than to invest in security services that could mitigate against a cyberattack.

Major findings include:

Malware is big business: Fifty-one (51) percent of data breaches analyzed involved malware.

Phishing is still a go-to technique: In the 2016 DBIR, Verizon flagged the growing use of phishing techniques linked to software installation on a user's device. In this year's report, 95 percent of phishing attacks follow this process. Forty-three percent of data breaches utilized phishing, and the method is used in both cyber-espionage and financially motivated attacks.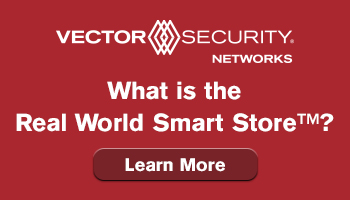 Pretexting is on the rise: Pretexting is another tactic on the increase, and the 2017 DBIR showed that it is predominantly targeted at financial department employees - the ones who hold the keys to money transfers. Email was the top communication vector, accounting for 88 percent of financial pretexting incidents, with phone communications in second place with just under 10 percent.

Smaller organizations are also a target: Sixty-one (61) percent of victims analyzed were businesses with fewer than 1,000 employees.

"Cyber-attacks targeting the human factor are still a major issue," says Bryan Sartin, executive director, Global Security Services, Verizon Enterprise Solutions. "Cybercriminals concentrate on four key drivers of human behavior to encourage individuals to disclose information: eagerness, distraction, curiosity and uncertainty. And as our report shows, it is working, with a significant increase in both phishing and pretexting this year."

75% were perpetrated by outsiders and featured hacking. 15% targeted retailers and accommodations and were malware installed via malicious email attachments.

Gas pump skimmers more than TRIPLED.

Point of sale (POS) environments continue to provide rich pickings for the bad guys, with nearly 98% of all recorded POS attacks resulting in a confirmed data breach. The focus of attacks has shifted from hotel chains to restaurants and small businesses.

Retailers face Denial of Service attacks, skimming theft, and web application attacks account for 81% of all incidents. verizon.com

Verizon DBIR Shows Attack Patterns Vary Widely By Industry
Point-of-sale breaches affected organizations in the accommodations and food service space disproportionately more so than retail organizations.

The data provides further evidence that organizations can benefit from having a better understanding of the threats that are specific to their industries and sectors.

What the breach data shows is that every organization should mitigate its own risks, he said. "It's very easy to look at the newest attacks. But if it is not one of your risks, you need to prioritize the things that are," and apply the appropriate controls and mitigations, Bassett says. darkreading.com

Appearing This Week: The Five Profiles on the Insider Threat
Profiling The Insider Threat - Breaking Down a Complex Security Term -
Part Five
From a disgruntled employee looking to destroy IP, or an opportunist looking to make money by selling data, all the way to a security-naïve worker that might unwittingly let criminals into your network without knowing it, there are dozens of factors that can influence the kind of insider threat you may well face.

Understanding the threat is one of the most difficult parts of managing and mitigating the risk, so I've identified five insider threat profiles to show the complexity of the problem.

Fraudster Frank

Frank is a customer rep, and he has had enough. Day in, day out he is blamed in his position for every issue a customer has faced while on the phone, and he doesn't make enough money to justify it. HoweverHow he's been monitoring some nefarious websites, and thinks he has come up with a plan to make his working life just that little more tolerable.

By collecting the information from the customers that he speaks to, there is a lucrative trade in selling this personally identifiable information (PPII) on the dark web as a CSV file. Frank may well have always had this plan in mind, or been turned to doing this through circumstance. Regardless, he isn't particularly difficult to detect, as long as you have the right technology in place.

Dealing with a fraudster will almost certainly require outside help. If someone in your organization has stolen and sold customer PII, they are a criminal, so your best bet is to let the authorities handle the situation once you've provided them with adequate proof.

It's vital to follow procedure and act swiftly in these situations, as the best-case scenario is that data is being sold on the black market - the worst is that you could face a class-action suit for data mismanagement.

The insider threat is complex

Through all of these profiles, it's clear that the insider threat poses significant risk to organizations and is very complex. If you are going to adequately protect against this, you need to have a robust understanding of the different types of threats you are going to face, and the motivations and situations that give rise to these.

With this understanding, and the right tools in place, your business stands a far greater chance of mitigating these threats and keeping your business-critical data safe. infosecurity-magazine.com

Security-as-a-service model gains traction
With mid-market companies feeling an increasing need to devote time and resources to network security, the security-as-a-service model is gaining traction, according to new research released by 451 Research.

"The security challenge for mid-tier businesses is multi-dimensional," Daniel Cummins, analyst at 451 Research, said in a statement. "For these businesses, everything seems to be increasing - attack frequency, compliance requirements, complexity, costs and the number of security products that need to be managed. Cloud-based security-as-a-service offers potentially significant advantages in terms of simplicity and access to security that may prove to be less complex and expensive than traditional approaches."

Eighty-two percent of study respondents said they spend 20 to 60 hours a week of in-house staff resources to procure, implement and manage security products. Nearly 75 percent of respondents said they dedicate three to five full-time employees to manage their security. The financial hit to these businesses averaged $178,000 annually just for network security, representing 39 percent of an organization's total IT budget. csoonline.com