Canadian retailers respond to Fort McMurray wildfires with donations
Both Walmart Canada and Loblaw companies sent financial aid to support the relief efforts in the Fort McMurray community. According to reports published Friday morning, fires in the province of Alberta have to date forced the evacution of 88,000 residents and destroyed more than 1,600 structures.

The Walmart Foundation committed $500,000, including a donation to the Canadian Red Cross and support by Walmart Canada for local associates. In addition, Walmart Canada has activated a campaign to support the Canadian Red Cross' efforts to provide relief to those affected by the Fort McMurray wildfires. Customers can make donations to the Canadian Red Cross at all Walmart stores in Alberta.

Loblaw Companies have committed $300,000 in support for relief efforts in Fort McMurray, including cash donations, and provisions of essential food and health supplies. In addition, in less than 24-hours, customers in stores across the country have donated more than $120,000 and 1.6 million Shoppers Optimum points to help displaced residents. Loblaw has committed to a cash donation of $150,000 to the Canadian Red Cross. Additionally, through its network of more than 2,400 stores across the country, Loblaw has mobilized a disaster relief effort in each of its businesses to provide comprehensive support to those in Fort McMurray. drugstorenews.com

Assistant General Manager Loss Prevention (Assistant Director, Loss Prevention) posted for London Drugs, Vancouver, Ca.
The Assistant General Manager, Loss Prevention is a senior management position responsible for meeting company objectives in all areas of retail Loss Prevention and security for London Drugs. This includes LP Operations, Investigations, Asset Protection and Physical Security of all locations and business units. The Assistant General Manager of Loss Prevention will report directly to the General Manager of Loss Prevention.

London Drugs is 100% Canadian owned and is focused on local customers' satisfaction. Across Alberta, Saskatchewan, Manitoba and British Columbia, London Drugs' 78 stores employ more than 7000 staff dedicated to providing our customers with a superior shopping experience. ldcareers.com

Facial recognition tech is allowing stores to reward customers
'Who is doing what with that information?' public-interest advocate asks
The shoppers don't know it, but a computer is scanning their faces and comparing their features to those of known shoplifters. This facial recognition software is being used in stores across North America.

At the moment, facial recognition technology is used mostly for security. But its developers are selling it to retail stores, which would be able to recognize customers, not just shoplifters.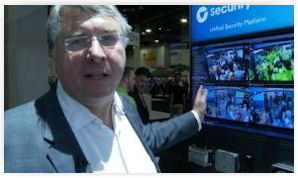 Pierre Racz, CEO of Montreal's Genetec, attends a Las Vegas trade show to demonstrate his company's facial recognition software. At the Genetec booth, his colleague takes my picture and enters my name into the database.When I walk past the camera, the computer instantly flags me and displays my name.

Racz says companies use this technology to analyze shoppers' behaviour: where they go, what grabs their attention. It lets them understand the demographics of the shopper, the dwell time of the shopper," Racz says. "So is the shopper interested in a given display, and is this shopper a male or a female?"

Racz says you don't have to worry about your privacy, because the computer will be able to recognize you, but no one else will. We store two copies of the video," Racz says, "one which is encrypted, and which is only available if the chief privacy officer wants to decrypt that video. And the other copy is blurred."

Racz won't list his clients, but says facial recognition is being used by major Canadian retail and coffee chains.

Research in the UK. suggests 30 per cent of retail stores are experimenting with facial recognition. Geoffrey White of the Public Interest Advocacy Centre in Ottawa says that's probably true in Canada as well. cbc.ca

Compromised bank cards lead to few answers from Canadian banks
Compromised Bank Accounts, credit & debit cards & PINs on the rise
Some banks cite privacy as a reason for being tight lipped about the recent problem. The president of the Consumers' Association of Canada is calling on banks to become more transparent and release information about what he feels is an increase in the number of compromised bank cards.

"We've seen an escalation in the last 12 months of compromised bank accounts, credit cards, debit cards and PINs," Bruce Cran told CBC News. "The mere volume of what's happening at the moment indicates to us that there's a bigger problem here," he said.

It is unclear how many breaches have occurred. The banks are not communicating due to privacy policies. cbc.ca

Two Jewelers fined for not having compliance policy's for anti-money laundering and anti-terrorist financing - Saskatchewan's Victoria Jewellers Ltd., and Toronto's Diamond Exchange Toronto Inc.
Both jewellers were found to have violated the Proceeds of Crime (Money Laundering) and Terrorist Financing Act (PCMLTFA) and the Proceeds of Crime (Money Laundering) and Terrorist Financing Regulations (PCMLTFR). This was due to their failure to develop and apply written compliance policies and procedures; assess and document the risks related to money laundering and terrorist financing; and develop and maintain a written, ongoing compliance training program.

Victoria Jewellers was imposed with a penalty of $13,500, while Diamond Exchange Toronto received a fine of $12,750. canadianjeweller.com

Sobeys must pay Andrella David $21K for racial discrimination
Sobeys employee publicly called shopper a 'shoplifter' but produced no evidence
An independent human rights board of inquiry has ruled that Andrella David, the Nova Scotia woman who was racially profiled while shopping at a Tantallon Sobeys in 2009, will receive $21,000 from the company.

The decision came late Thursday. It also mandates that Sobeys Group Inc. provide a written apology to David and that the company participate in Human Rights' Commission-approved training related to racial profiling and discrimination.

In 2009, David was stopped by Sobeys employee Jennie Barnhill in front of other customers and accused of being a "known shoplifter in the store" based on surveillance footage.

In the October decision, Hill said that the surveillance footage was too poor quality to identify anyone, that there was no indication that David had ever attempted to shoplift, and that racial profiling had been a factor in how David was treated.

Sobeys has appealed the board's decision, prompting protests by hundreds of community members at the Tantallon Sobeys in March. cbc.ca

Fired Walmart greeter, 78, gets support from angry shoppers
Andre Ouimet says he intended to pay, mistakenly took toilet paper to his van while changing his oxygen tank.

A growing number of customers say they will no longer shop at Walmart Canada after a 78-year old greeter was fired following accusations he was a "toilet-paper thief." Andre Ouimet said he was marched out of the Leduc store last Friday, after being called a thief and a liar in a meeting with management.

Ouimet admits he took unpaid toilet paper out of the store, but says it was an accident.

Six days before he was fired, Ouimet said he rushed to his van in a panic because his oxygen tank was nearly empty and he was having trouble breathing. At his van, Ouimet realized he had left the store with a package of toilet paper in his scooter, which he intended to buy. He said he put the toilet paper in his van in order to change his oxygen tank. But when he returned to the store, Ouimet said he realized he had forgotten to take the toilet paper with him. Ouimet said he immediately informed customer service and promised to pay for the merchandise on his coffee break, which he did. He said no one appeared to have a problem with it. So he was shocked when he was fired a week later.

Senior director of corporate affairs Alex Roberton said Walmart Canada would not comment "out of respect for our associates' privacy." But privacy concerns haven't stopped a growing number of outraged shoppers from speaking out on Facebook. cbc.ca

Why Canada's cities aren't cracking down on marijuana stores
Canada's municipalities are in a tough position when it comes to pot. Faced with a previous federal government that had no interest in legalizing marijuana or modifying its obtuse mail-order medical-marijuana program, Toronto and Vancouver have swiftly become home to more than 250 dispensaries that operate outside the law, with more than 100 now open in Ontario's capital.

The rush to open more storefronts appears to be accelerating ahead of the federal government's pledge to introduce a legalization bill next spring, as wannabe entrepreneurs try to cash in before a potentially new regulatory regime comes into force. But cities facing pressure from citizens to crack down on the flourishing businesses are discovering they may lack the legal authority to do so. theglobeandmail.com

Toronto vows to crack down on medical marijuana dispensaries

Vancouver shuts down 22 pot shops in bylaw crackdown

Halifax retail businesses aim to start a discussion on best way to tackle panhandlers

Montreal Store Signage Rule Impacts Retailers

Indigo named top Canadian retail employer brand, 4th overall

Aéropostale seeks bankruptcy protection, closing all 41 Canadian stores

Canadian Appointed to UK's head of data protection watchdog - Information Commissioner's Office (ICO)

Canada's economy sees first decline since September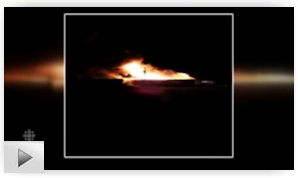 Main grocery store in Pelican Narrows, Sask., goes up in smoke


Brantford, ON, CN: Tractor trailer full of Tires stolen, valued at $100,000

Winnipeg, CN: Shoppers Drug Mart Robbed In Silver Heights

Lumby, BC, CN: RCMP make arrests in Mac's knifepoint robbery

Newfoundland, CN: Police seek suspect in Armed Robbery in Corner Brook

Alberta, CN: ATM Smash and Grab in Caroline

Castlegar, CN: Smash and Grab Fails