The Last Frontier
Reinventing Kroger's Asset Protection Efforts
What Will It Look Like in 24 Months?
With Mike Lamb starting today in their new and first Vice President of Asset Protection level position, Kroger's AP effort will ultimately be reinvented by an industry veteran who's successfully built two other huge programs at Home Depot and most recently at Walmart. Driving industry best shrink results both times.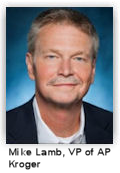 What's interesting here is that Kroger, the nation's second largest retailer, with over 3,700 stores doing over $104B in sales, is still in some regards one of the last frontiers for Asset Protection. A rarity and quite frankly one of the very last ones.

It was only a little over eight years ago when they started their first corporate Loss Prevention program by staffing a Director and a small support team that literally had to create and establish the very first corporate effort in a highly decentralized organization with over twenty independent banners, various different businesses with most if not all having independent Loss Prevention programs.

As one would suspect, it was a monumental task that started at the very basics, focused on consistency, and elevated the LP profile and deliverables. And it took every minute of those eight years to just get that done.

Time after time in this industry, we've seen where the first one in has literally paved the way for the second ones elevation and the programs' success. Because, in effect, it's still the frontier at Kroger. Being only eight years young and while time moves fast, change is the opposite. As it takes years to truly ingrain a culture and really move the needle.

We've seen literally almost the exact same thing happen over the decades at TJ Maxx, Office Max, Bed Bath & Beyond, Sears, 7-Eleven, Gap, Office Depot, PetCo, Burlington Coat, and to some extent, even Amazon. Where the first one or two senior LP leaders in pave the way for the one that ultimately takes the position to the next level and really makes an incredible impact.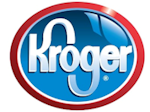 While all of this is subject to debate, the fact is that the first one in has the toughest road and regardless of results, it does indeed pave the way for the second one and in some cases it can even make it more difficult for the second one. But the fact is there's a road there now where none had existed before.

But Kroger is still a frontier, and what it looks like in 24 months no one knows yet. Not even Kroger does. But the fact is they're making a huge commitment and investment and have hired one of the industry's best that's been there and done that and, at the end of the day, Kroger will save hundreds of millions and AP, recognizing the subtle change from LP to AP here, will silently nod and take no bows as this is the silent effort that no one really wants to talk about.

We at the Daily want to wish Mike Lamb and the entire team at Kroger the very best and it'll be exciting to see its evolution and growth. As this does represent a major growth opportunity for the industry. Just a few thoughts that we're sure some will want to debate.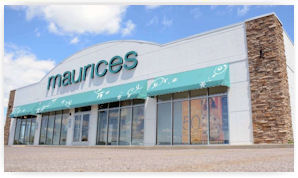 Maurices to be honored for response to Armed Robbery by Wisconsin Victim/Witness Professionals Association
A store robbery can last only a few minutes, but the consequences for victims can be long lasting. And often times, employees must return to work the day after they looked down the barrel of a gun, not knowing if they would survive the ordeal. Employers typically offer little assistance, if any, to help victims through the trauma. Linda Grieshaber, a Victim Witness Specialist said that's not the case with one national retailer that does business in Baraboo. Based on her nomination, Maurices, which sells high-end women's clothing, has been recognized by the Wisconsin Victim/Witness Professionals Association for its exemplary response to an armed robbery.

On April 27, 2014, a masked gunman entered the chain's Baraboo store just before closing time. He ultimately left with $1,200 and the cell phones of the store's employees. Grieshaber said in the weeks that followed, Maurices went above and beyond to help its employees through the ordeal. It closed the Baraboo store for five days, made counselors available to employees, installed new security cameras and hired armed guards to be present at the store for the next six weeks. The company also took steps to upgrade certain security measures at all of its stores, Grieshaber said. The man charged in the robbery, Keith S. Gary, 48, of Reedsburg, is currently serving a 24-year federal sentence for several Madison area robberies. wiscnews.com

TSA Warns Fleets, Drivers Terrorist Could Target Trucks - Hijacking & "Ramming Attacks'
The Transportation Security Administration has issued an internal report warning of the potential for terrorists to use trucks as weapons to conduct attacks. TSA also released a list of countermeasures, mostly involving awareness of surroundings and reporting suspicious activity, that truck owners and operators should heed to help prevent such attacks from occurring.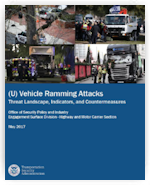 Dubbed "Vehicle Ramming: Threat Landscape, Indicators and Countermeasures," the memo was issued to Homeland Security staffers, law enforcement agencies and others this week. The seven-page internal memo, marked unclassified, was obtained by Overdrive Friday.

"Terrorist organizations overseas have advocated conducting vehicle ramming attacks-using modified or unmodified motor vehicles-against crowds, buildings, and other vehicles. Such attacks could target locations where large numbers of people congregate, including parades and other celebratory gatherings, sporting events, entertainment venues, or shopping centers.1"

Vehicle-ramming attacks are considered unsophisticated, in that a perpetrator could carry out such an attack with minimal planning and training. It is likely that terrorist groups will continue to encourage aspiring attackers to employ unsophisticated tactics such as vehicle-ramming, since these types of attacks minimize the potential for premature detection and could inflict mass fatalities if successful.2 Furthermore, events that draw large groups of people-and thus present an attractive vehicle ramming target-are usually scheduled and announced in advance, which greatly facilitates attack planning and training activities.

From 2014 through 2017, terrorists carried out 17 known vehicle ramming attacks worldwide, resulting in 173 fatalities and 667 injuries.

Carriers and drivers should maintain "a high level of alertness," the report says, and should report suspicious activity to authorities and, in the case of drivers, to their carrier. Other countermeasures for carriers and drivers include parking in secure locations, ensuring vehicles are locked, refusing rides for hitchhikers and other strangers and, for carriers, ensuring route compliance of drivers, and the importance of reporting suspicious activities to appropriate authorities," the report says.

Trucks in particular "present an especially attractive mechanism for ramming attacks," the report says, "because of the ease with which they can penetrate security barriers and the large-scale damage they can inflict on people and infrastructure." nbcnews.com publicintelligence.net

Wal-Mart Mexico Bribe Investigator's Work Not Privileged, Judge Says
An Arkansas federal judge ruled Friday that shareholders in Wal-Mart Stores Inc. could conduct a second, more probing deposition of a special investigator who looked into bribery at the retailer's Mexican branch, rejecting the company's assertions of privilege over his findings.

The class of investors, which is led by a retirement fund known as PGERS, seeks damages from Wal-Mart related to a drop in its stock price that followed a 2012 New York Times report that the company had turned a blind eye to large-scale bribery at Wal-Mart de Mexico. The plaintiffs have accused Wal-Mart several times of using sweeping assertions of privilege to encumber discovery, and U.S. District Judge Susan Hickey's ruling could give it access to powerful evidence.

The judge's decision centered on a Wal-Mart investigator named Ronald Halter, who the Times said confirmed a whistleblower's reports that the company had shelled out millions of dollars in bribes for licenses and favors between 2003 and 2005 alone. At Halter's deposition, Wal-Mart "asserted that much of Halter's testimony was protected by either the attorney-client privilege and/or the attorney work-product doctrine" and "instructed Halter not to answer any questions" about reports he prepared, Judge Hickey wrote. But Wal-Mart had no legal leg to stand on, the judge concluded.

She added that because Halter reported to a non-attorney investigator at Wal-Mart's Arkansas headquarters, his communications weren't protected by attorney-client privilege. She said PGERS was entitled to depose Halter a second time - and ordered Wal-Mart to turn over his reports and to produce other witnesses to discuss email chains that it had previously asserted to be privileged.

According to the Times report, before Halter went to Mexico in November 2005 to probe the bribery allegations for Wal-Mart he had worked with the FBI for two decades. He and his team quickly turned up evidence that suggested the company had paid $8.5 million to a pair of "gestores," or bureaucratic palm-greasers, and had paid millions more directly to local governments that it was seeking licenses from.

Halter urged a broader investigation when he returned to Wal-Mart's headquarters in December, saying there was probably lawbreaking going on, The Times reported. Instead, the company rewrote its investigations protocol and put a Mexican executive complicit in the bribery scandals in charge of his probe, effectively quashing it. law360.com

$30 Million Funding Terrorism?
Organized Crime Ring of 150 Suspects made $30 million
Smuggling cigarettes & writing bad checks in VA
Nationals From Northern Africa
A bust of a major organized crime ring that made millions smuggling cigarettes and committing bank fraud in Virginia has resulted in 43 indictments and more than 740 charges, Fairfax County police announced Friday.

An extensive two-year investigation uncovered a sprawling operation with more than 150 suspects engaged in transporting cigarettes from the Richmond area to New York City, writing bad checks, money laundering, and committing shootings and other violent crimes in the Richmond area, officials said.

Authorities there said the ring sold $30 million worth of cigarettes on the black market and created 29 fake businesses in the Richmond area to make bulk purchases of cigarettes, the Richmond Times-Dispatch reported.

"It's got to be one of the largest organized crime groups we've had," in Va.

Harrington said that detectives are still trying to determine where the organization's profits went but that officials are exploring whether any money funded terrorist groups. The organization was primarily composed of foreign nationals from northern Africa, Harrington said.

Nine banks in Fairfax County reported losses of more than $620,000 from the gang "check kiting" scheme as well. Which is what led them to the smuggling operation.

"Illegally trafficked cigarettes now have a higher profit margin than cocaine, heroin, marijuana or guns," a Virginia State Police official was quoted as saying by the state's Crime Commission. In 2011, federal officials estimated that 1 U-Haul truck stocked with 200 cases of cigarettes could net a smuggler a profit of $670,000.

Editor's Note: In a recent an HBO, Vice News, episode they literally traveled with smugglers and Boko Haram members who said they make they're money smuggling cigarettes and get funds from their U.S. brothers. washingtonpost.com

JSA: Grab & Run Thefts Up 40% in 2016
According to the Jewelers' Security Alliance, the number of grab and run thefts had substantially increased by 40 percent in 2016 compared to the year before. There were 420 of these incidents reported at U.S. jewelry stores in 2016 compared to 301 in 2015.

The average grab and run loss in 2016 was about $7,500, according to the Jeweler's Security Alliance annual report.

Overall number of crimes at jewelry stores saw about a 6 percent increase in 2016 compared to the previous year, the report states. There were 1,245 crimes at U.S. jewelry stores last year, with jewelry firms losing about $72.4 million. citizen-times.com

Retail industry had some good news on the job front in April
NRF: Retail jobs increased by 2,500 in April from March
The National Retail Federation said Friday. (The numbers exclude automobile dealers, gasoline stations and restaurants.) The NRF report, which does not detail job cuts, comes the day after a report from outplacement consultancy Challenger, Gray & Christmas that said retail industry experienced 11,669 job cuts in April, the highest total among all industries.

"This rebound in April employment mitigates the weakness in recent months," NRF chief economist Jack Kleinhenz said.

Average hourly earnings remained strong, up a solid 2.5% higher than the same time a year ago. On a three-month moving average on a seasonally adjusted basis, retail employment shows a decline of 20,600 jobs.

According to the Bureau of Labor Statistics data, the retail industry currently has over 541,000 job openings, more than twice as many as it did during the recession. chainstoreage.com

Transforming the Nation's Malls
Next Financial Boon For Mall Owners?
Shoppers can expect to see more restaurants, entertainment venues, grocery stores and even other department stores take up space, according to a new report from JLL, Empty to Alive: The Next Use for Department Store Space.

"In the United States nearly half of shopping centers' gross leasable area (GLA) is devoted to department stores, compared to less than one-third of GLA in the United Kingdom," said James Cook, director of Retail Research at JLL.

"Historically, rents paid by department stores have been extremely low - usually less than $10 per square foot," added Greg Maloney, CEO of JLL Retail. "As they become vacant, owners have a new opportunity to re-tenant the space and create a significant financial boon."

JLL's report found that several large-format retail concepts fit well into former department stores:

• Food: While traditional mall food courts were designed merely as pit stops for consumers to quickly refuel and get back to shopping, restaurants are quickly becoming destinations, and anchors in their own right.

• Supermarkets: It would be hard to find many supermarkets in enclosed malls 10 years ago, but consumer expectations are changing.

• Entertainment: Along with dining, entertainment tenants are playing a bigger role in shopping centers, with a growing number of theaters are moving into former department store space.

"The best use for an empty anchor will vary and be dictated by the demographics and lifestyles of the surrounding community, but the many options available might come as a pleasant surprise." chainstoreage.com

REI to invest $25M in pay raises for store workers

Coach is buying Kate Spade for $2.4 billion

Macy's Rolls Out New In-Store Shop - French Fashion 'Avec Les Filles'

Party City Considering Sale

Central Grocers Lays Off 1,900+ at Strack & Van Til division

70 Gander Mountain Stores Will Survive

Quarterly Same Store Sales Results

Sprouts Q1 comp's up 1.1%, sales up 14%
Natural Grocers Q2 comp's down 1.7%, net sales up 8.3%
Last week's #1 article --
Street Meat Sold in San Francisco Ends up in Restaurants, Frustrated Police Caught on Camera Confronting Black Market Regulars
The City by the Bay has a reputation for shopping and dining, but what the NBC Bay Area Investigative Unit found for sale at the corner of Seventh Street and Market in San Francisco gives new meaning to "steal of a deal."

Store owners and retail crime investigators say shoplifters are growing more aggressive and brazen, putting public health and safety at risk. Despite a daily police presence, our hidden cameras captured buyers and sellers doing brisk business.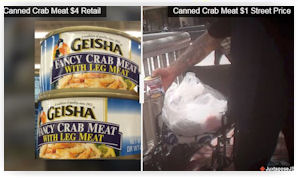 Within moments of arriving at the black market in front of the Carl's Jr. on Market, sellers approached an undercover NBC Bay Area producer to ask what he wanted to buy. The hot spot is just half a block from the Orpheum theater showing "Hamilton," and if you stopped to observe, you would quickly see sellers offering deep discounts on everything from detergent and deodorant to New York steaks, oxtail and frozen ground turkey.

"It's really a low risk, high reward crime," loss prevention investigator Joe LaRocca said. The former vice president of the National Retail Federation has spent more than 20 years advising major companies, including Disney, on how to combat organized retail crime.

LaRocca said he's seen many instances of food sold on the street that ended back up on store shelves and even in restaurants, served to unsuspecting customers. nbcbayarea.com

Tyco Retail to Showcase Innovative IoT-enabled RFID Inventory Solutions at RFID Journal LIVE! 2017
Featuring solutions connecting people, products and places via real-time actionable data to transform the store and shopper experience
NEUHAUSEN, Switzerland - May 4, 2017 - Tyco Retail Solutions (www.tycoretailsolutions.com) will showcase its portfolio of IoT-enabled RFID solutions, providing real-time in-store visibility and inventory insights at RFID Journal LIVE! in Phoenix, Arizona, from May 9-11, 2017. Tyco Retail's leading-edge RFID technology products help retailers transform store operations with real-time visibility into available inventory throughout the store and across the supply chain for success in today's connected always-on, always-open world of unified commerce.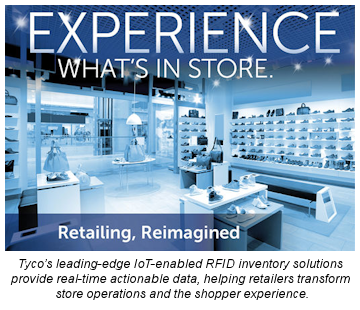 Experience What's in Store with Tyco's premier TrueVUE Inventory Intelligence solutions, featuring the RFID Journal LIVE! 2017 finalist for "Best New Product" Award, the Tyco Retail RFID Fitting Room, which enables retailers to optimize the customer experience and gain real-time insights into fitting room inventory, customer preferences and potential loss situations in this crucial area of the store. Retailers can leverage these new data insights to combat shrink, help increase sales, enable in-room merchandising and promotional opportunities and deliver an enhanced, personalized shopper experience. Solution demonstrations will also feature:

● Supply Chain Track & Trace: Leveraging innovative RAIN RFID technology and cloud-based analytics, this user-friendly application tracks and controls inventory throughout the supply chain. Supply Chain Track & Trace offers retailers real-time access to product flow data, providing smarter brand and customer protection from counterfeiting and gray market diversion.

● RFID Cycle Counting: Featuring advancements from Tyco Retail, Zebra and BlueBird, it showcases rapid and frequent cycle counting activity and analytics to drive inventory accuracy and efficiencies through a new lightweight, cost effective mobile sled with iOS and Android devices. Regular RFID cycle counts can help retailers quickly minimize out-of-stocks and overstock conditions, and maintain a consistent level of inventory accuracy of up to 95-99 percent.

● Sensormatic Synergy Loss Prevention: Connecting multiple technologies in one network-ready storefront system, the intelligent, interconnected and modular detection system helps better manage store shrink. Synergy leverages RAIN RFID technology to provide real-time shrink visibility to capture and link actionable data across key operational areas, optimizing store performance and profitability.

These innovative solutions will be showcased in booth #600 from May 9-11 at the RFID Journal LIVE! Annual Conference & Exhibition at the Phoenix Convention Center in Phoenix, Arizona. In addition to product demonstrations, Tyco Retail will also participate in a solution-provider session on May 10, discussing the IoT-enabled connected RFID store in a world where consumers want easy, convenient shopping experiences anytime and anywhere. For more information about Tyco Retail Solutions' activities at RFID Journal LIVE! 2017 visit the conference website.
Kroger CIO: Data collection is our present and future
Company execs discuss importance of analytics during appearance in D.C.
Choosing facts over intuition was the theme during Kroger EVP and CIO Chris Hjelm's appearance at the U.S. Chamber of Commerce's Farm to Table: A Tech Story event on Friday in Washington D.C.

Flanked by Stuart Aiken, CEO of Kroger's analytics division known as 84.51°, Hjelm discussed the modern shopping experience and how technological advancement generates the data necessary to stay on top of the market.

Our goal is to make more and more decisions that are data based versus instinct based," Hjelm said before pointing to a problem that had plagued the industry for years.

Enter 84.51, the Cincinnati based data collection arm of Kroger that utilizes technology to determine "what customers are looking for" at its nearly 3,000 locations.

Outfitted with infrared technology and video analytics, 84.51 helps Kroger learn exactly what time of day customers enter a store, who they enter with (is it a single person or a family of 10), and how long it takes them to conduct their shopping.

Aiken stressed that the key to maximizing the value of recorded data is to view customers over a long progression as opposed to making snap decisions. He pointed out that a one-time purchase is not always an indicator of what a client is likely to buy the next time they head to the grocery store. supermarketnews.com

Watch our LPNN Episode with Kroger's Chief Technology Officer
LP's Role in Retail Technology's Evolution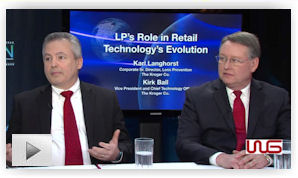 As technology continues to redefine retail, it's critical for Loss Prevention executives to partner with those driving the evolution and integrate the LP principles throughout the entire enterprise. Kirk Ball, VP and Chief Technology Officer, and Karl Langhorst, former Corporate Sr. Director, Loss Prevention, from The Kroger Co. join us to discuss LP's role in the ever-shifting landscape of retail technology. From mobile wallets and EMV to biometrics and drones, where does LP fit in? Learn why it's all about education, collaboration and maximizing LP touchpoints. lpnn.net


CFOs Embrace Next Wave of Data Analytics
A big and as-yet-untapped opportunity to harness the power of this data may sit with the office of the CFO. Upcoming challenges included the selection and rollout of collaboration tools and processes, new technology, training, and staffing. Here are five articles to feed your data-driven initiatives. cfo.com

CFOs: Be the Heart of Data Integration

Data Analytics Adopters Brave Obstacles

Master of All Metrics

Like Herding Cats: Controlling Data During a Reconstruction

Finance Must Ramp up Role as Analytics Leader

Top tips for finding the right cybersecurity products
Today's market is filled with hundreds of vendors and plenty of marketing hype. But figuring out which solutions are worthwhile can be a challenge, especially for businesses with little experience in cybersecurity. So we asked actual buyers of enterprise security products for tips, and here's what they said.

Businesses have to do their research. That means looking at customer recommendations instead of relying on what vendors say. Testing the security products in house is also highly advised. "Do that due diligence, or you'll regret it," he said.

Customers should flesh out what problem they're trying to fix instead of simply wandering into the cybersecurity market without a goal, he said.

To avoid buyer's remorse, customers should approach their product search with a firm plan. "Identify what your success criteria is and tell that to the vendor," Taylor said. "And then bake that into the service contract."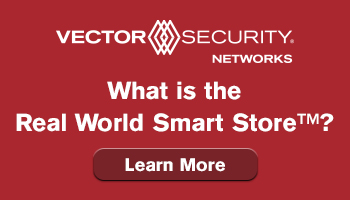 "Don't be afraid to admit when something isn't working," he added. "Take it on the chin, and do something different."

Beyond the initial purchase, there's a whole lifecycle to a security product. This can include the people who will operate it, how the product will be deployed, fine-tuning the technology, and understanding all the requirements needed to run and maintain it, Shpantzer said.

Bad vendors tend to use scare tactics, while good vendors listen to your needs and try to help secure your business, even if that means offering free advice, he said.

"I think asking their peers to share their experiences is the best way," he said.

Be wary of vendors that can't offer any customer references, or that only offer products demos under strict test conditions, Honan said.

Unfortunately, when businesses do buy security products, they often don't use them correctly, Honan said.

"You have to spend a lot of time fine-tuning these tools, and a lot of companies don't spend the time to do that," Honan said. "They will then point the finger at the product and say it didn't work." csoonline.com

'BEC' Fraud Losses Up 2,370% in 2 Years
FBI: Business Email Account Compromise Attack Losses Hit $5 Billion
The FBI's IC3 division reports a 2,370% spike in exposed losses resulting from BEC and EAC between January 2015 and December 2016.

The FBI's Internet Crime Complaint Center (IC3) reports business email compromise (BEC) and email account compromise (EAC) attacks caused $5.3 billion in exposed loss for global and domestic companies between October 2013 and December 2016. Victims, which come from 50 states and 131 countries, reported a total of 40,203 incidents in the same time period.

This report marks a significant uptick from the FBI's last report in June 2016, when it said threat actors had tried to steal $3.1 billion since October 2013. The IC3 reports a 2,370% increase in exposed losses related to BEC/EAC scams between January 2015 and December 2016.

Asian banks in China and Hong Kong are the primary recipients of fraudulent funds, though the UK is also a popular destination. darkreading.com

Shootings & Deaths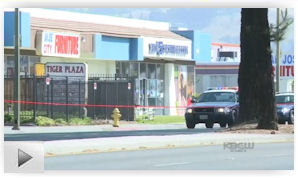 San Jose, CA: Shootout with Police outside Big 5 Sporting Goods
San Jose Police arrested a suspect who opened fire at police officers after trying to rob a sporting goods store near the Eastridge Mall Sunday morning. At 7:59 a.m. officers went to Tully Road where a man was reportedly armed with a gun outside of a Big 5 Sporting Goods store. When officers arrived, the suspect opened fire and at least one officer shot back. The subject took off running, jumped over some fences into a mobile home park," said San Jose police spokesperson Albert Morales. Witnesses said the suspect went door to door with his gun drawn trying to convince residents to let him inside. Police were able to arrest the suspect before 10 a.m., no one was injured. cbslocal.com

Plant City, FL: Lowe's Shoplifter steals a knife, later found dead
with self-inflicted wound
What police don't know for sure is if the man intentionally stabbed himself or if it was accident, but the suspect that it was intentional. The deceased has since been identified as 53-year-old Jerry Word. Word attempted to leave the Lowe's with the knife around 6:40 p.m. on Friday, When he was confronted by loss prevention employees, Word, police say, threatened them with it. Then he took off. Minutes later, Word was found on the ground in a apartment complex with a knife wound. Whether he tripped and harmed himself or he hurt himself intentionally is not clear, and it may never be known for certain. rare.us

Tulsa, OK: Drug deal in Grocery Store parking lot ends with 1 shot and killed
Tulsa Police arrested 20-year-old Donnie Jamison on a first-degree murder complaint after he turned himself in overnight. Officers also arrested 17-year-old Markell Woodward as the second suspect in Tulsa's 26th homicide of the year. Tulsa police say everything went down Friday night in the Las Americas grocery store parking lot near I-244 and Lewis. Officers say 19-year-old Kentrael Anderson got into the suspects' car for a marijuana deal and was shot several times. Anderson went to a hospital and died shortly after. newson6.com

DeKalb County, GA: Man shot, killed at Burger King after fight; suspect in custody
A man is dead and a woman is injured after they were shot during an argument inside a Burger King. The victim, who has not been identified, walked inside the restaurant and began arguing with another man who was already there with the woman. Police said all three were acquaintances. ajc.com

Chubbuck, ID: Fatal Shooting in a Walmart parking lot ruled a suicide
The incident was reported around 8:40 p.m. Saturday and the man apparently shot himself while he was in his BMW sedan in the part of the parking lot near the Walmart store's south entrance. There were unconfirmed reports that the man was not alone when he shot himself, but the Coroner's Office could not confirm those reports. idahostatejournal.com

Houston, TX: Suspect Arrested for Murder of Subway employee shot trying to Protect Mom

Robberies & Thefts
Convicted former laundry owner ordered to pay back $362K
Sentenced to 6 years in prison for defrauding 10 customers. Using their credit cards. mercurynews.com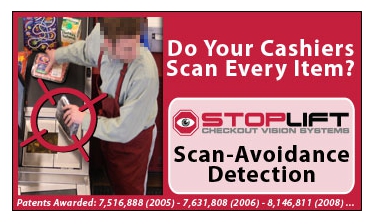 Newark, NJ: Domino's Pizza manager lied about robbery to hide theft
City police on Saturday arrested a 22-year-old Irvington man they say lied about men robbing the Domino's Pizza he managed in order to cover up his own theft. Investigators determined Bernard Johnson had conspired with a former employee to take an unspecified amount of cash from the restaurant. Police said officers responded to the Domino's location around 3:22 a.m. Saturday after Johnson reported the store had been robbed by two men. nj.com

Hicksville, NY: Police Search For Pair Of Thieves Behind Jewelry Heist

Colorado Springs, CO: Man attempts to run over Security Guard at Movie Theater

Myrtle Beach, SC: Police investigating weekend purse snatchings at busy shopping areas

Northbrook, IL: Macy's employee arrested for $2,800 cash theft

Bomb Threats
West Whiteland, PA: Police investigate Bomb Threat to Sam's Club

La Habra, CA: Bomb threat prompts evacuation of Walmart store

Fire
Beaufort, SC: Burton Fire responds to fire at Walmart

Credit Card Fraud
Huber Heights, OH: 'Very large scale' ID fraud investigation in Southern Ohio
Police are investigating what they are calling "a very large scale fraud/identity theft complaint" involving a Chicago-area credit union. According to Police, Alliant Credit Union has identified several fraudulent accounts from the Dayton area and suspected several hundred more accounts from this area were fraudulent.

"This credit union is a legitimate business and has been fully cooperating with our investigation," Huber Heights police said. "During this investigation, it was determined that a citizen of Huber Heights had an account fraudulently opened in their name at this credit union."

Police said the credit union, earlier this year, sent letters to the suspected fraudulent account holders requesting verification of the accounts, but received little to no answer from them. The fraud department suspected that many of the people that received the letters may have thought it was some kind of credit card offer or scam itself, according to police. whio.com

Northbrook, IL: Man charged with Felony Theft, using fake id's to purchase $1,800 of product at Apple Store