Call Center Fraud On The Rise - Up 45% Since 2013
Composed by Pindrop Labs researchers using Pindrop's Phoneprinting technology to analyze more than 10 million call center calls in the US and UK, the 2016 Call Center Fraud Report indicates that such fraud attempts have risen 45 percent since 2013.
While security has evidently managed to put up a fight, additional losses were inevitable, rising 14 percent over the same period. The researchers found that organizations lost about $0.65 per call to fraud, a figure that can add up to millions of dollars for organizations fielding millions of calls. In a statement announcing the report, Pindrop suggested that advances in "online and mobile security plus the abundance of breach data and the rollout of EMV chip cards in the US means cybercriminals are changing tactics, exploiting the weakest link in the organization: the call center." findbiometrics.com
California Advances Cargo Theft Bill
The Assembly voted unanimously to advance a bill that is intended to combat truck theft with an emphasis on high-value agricultural loads. The bill, AB2805, now moves to the Senate.
There were 158 cargo theft incidents one year ago. The thefts resulted in more than $18.7 million in financial losses - more than any other state.
Olsen adds that local law enforcement agencies do not have jurisdictional authority, investigative facilities, or data systems to appropriately address the state's cargo theft problem. In an effort to address the issue, Olsen's bill would create a task force to develop and adopt standards for detecting and tracking theft. The task force would also be responsible for setting up a program to focus on tree nut industry thefts where they have had 32 separate cases of agricultural cargo theft have taken place within the past year valued at $10 million. landlinemag.com
Sports Authority Inc.'s hopes to avoid liquidation are fading
Modell's Sporting Goods Inc. has backed away from a potential deal for the chain that would have kept some of the stores operating under their current name, according to people with knowledge of the matter.

Sports Authority has set a deadline of Wednesday for bids for an asset auction on May 16. That day, it also will auction 140 store leases. The company's scheduled to appear in court by May 27 for sale approval, and it remains in talks with a number of possible bidders for the leases, including competitors Dick's Sporting Goods Inc. and Academy Sports & Outdoors, the people said. bloomberg.com
"It's Not Going to Be Pretty"
Staples & Office Depot Navigating the Afterlife
Now Staples and Office Depot are left to navigate the afterlife on their own. It's not going to be pretty. Here's how analysts' described their standalone outlooks on Wednesday: "Downward trajectory," "race to the bottom," "vulnerable," "difficult situation," "challenged." With the collapse of the Office Depot merger, Staples will now explore a sale of its European operations, close at least 50 stores in North America and cut another $300 million of costs (i.e. jobs). Those aren't the responses of a healthy company, nor is it exactly the most pro-competition outcome.
The FTC's heart may have been in the right place, but should Staples and Office Depot continue their march toward irrelevance, businesses are going to be left with one choice for office supplies anyway: Amazon.
The FTC argued that Amazon wasn't a strong enough competitor in the sale of office supplies to businesses, even as it has eroded Staples and Office Depot's more consumer-facing sales. That's a little hard to believe considering Amazon's business-supply unit has passed $1 billion in sales in less than a year with revenue climbing by 20 percent each month.
If history is any guide, underestimating the e-commerce giant is a bad move. Office Depot and Staples know this. bloomberg.com
OMB completes review of OSHA recordkeeping rule
The White House Office of Management and Budget has completed its review of a rule from OSHA that would require electronic recordkeeping and reporting, a sign that the rule may soon be published.

The Improve Tracking of Workplace Injuries and Illnesses final rule would require employers with at least 250 employees to electronically submit injury and illness reports to OSHA on a quarterly basis. oshatoday.com
CVS Affiliate Settles Worker Overtime Claims For $1.47M
An Arizona federal judge on Monday approved a $1.47 million settlement between a CVS Pharmacy affiliate and a class of corporate employees claiming they had been misclassified as exempt from overtime pay, and subsequently dismissed the litigation. law360.com
Grocery Execs Not Liable For Slip And Fall, Texas Panel Says
A Texas appeals court held Monday that four corporate officials for H.E.B. Grocery Co. LP should not be held individually liable for injuries a customer suffered after slipping and falling on a wet floor at one of the chain's locations. law360.com
OshKosh Kids Clothes Maker Sued Over 'Phantom Markdowns'
Children's clothing company Carter's Inc. and its OshKosh B'gosh brand were hit with a proposed class action Monday in Georgia federal court for allegedly using "phantom markdowns" to mislead customers into thinking they were buying products at a discount. law360.com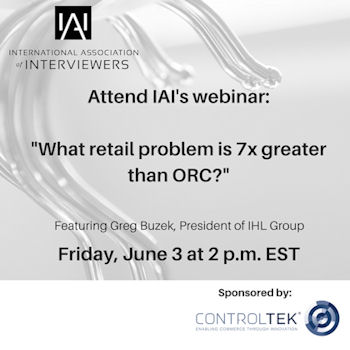 Lafayette, LA: Police launch initiative to combat shoplifting spike
The Lafayette Police Department's Community-Oriented Policing unit met with loss prevention representatives from local big-box retailers Tuesday morning to hear their concerns about shoplifters stealing from their stores. Retailers voiced their concerns with habitual shoplifters, as well as the emergence of shoplifting rings in the area. Interim Chief Reginald Thomas said that in some cases, shoplifters will travel to Lafayette from Texas to shoplift, going as far as renting a hotel room to spend a couple days stealing merchandise from local stores. Spurred on by an uptick in reports of store theft to police, Thomas created the Community-Oriented Policing unit to focus on reducing the amount of shoplifting in Lafayette. In 2015, LPD made 950 shoplifting arrests and responded to 1,090 shoplifting reports. theadvertiser.com

Michigan House passes active shooter alert bills
Local police departments would be responsible for notifying Michigan State Police of a public threat. MSP would then send text messages to nearby cell phones with the help of geo location technology. It's technology similar to an amber alert.
The active shooter alert bills stem from the February mass shooting spree in Kalamazoo. wwmt.com
FEMA Crisis Management Workshop coming to the Kansas City area on May 26
FEMA is kicking off a series of regional private-sector preparedness and operational coordination workshops this year. This first one will take place on Thursday, May 26, 2016, 8:30 AM - 4:30 PM (Central Time), at the Johnson County Administration Building in Olathe, Kansas. Learn about business continuity, disaster response, and the cost benefit of preparing for severe weather. Identify preparedness and mitigation steps needed to ensure safety and business continuity. Complete assessments and begin developing a plan. Work with other business, community, and local government leaders to discuss your response to a simulated tornado scenario in Johnson County. Register here.
The Kroger Co. is looking to hire 14,000 associates
Petco to open 27 stores and opens new DC in Reno


Quarterly Same Store Sales Results
Wendy's Q1 North American comp's up 3.6%, sales down 16.2% due to sales of 375 stores
Macy's Q1 comp's down 6.1%, sales down 7.4%