The Robots Are Coming
The robots are coming, and they represent one of "the biggest game changers" in decades for security integrators, according to PSA Security CEO Bill Bozeman.

Sharp Electronics on May 10 announced the launch of Sharp Robotics Business Development. In the works for three years, the current focus for SRBD is developing robots for security. Its initial project is ground-based robots, which are known as UGVs or unmanned ground vehicles.

"We believe it will be a multi-billion dollar market," Cliff Quiroga, SRBD VP & deputy general manager, told Security Systems News.

Sharp also announced that it is the founding sponsor of a new group called Robolliance, a "forum for technology partners and industry experts in robotics, surveillance and security to advance the understanding and awareness of the autonomous robotics marketplace.' securitysystemsnews.com

How to Increase Compliance with Shipment Consolidation
North American retailers lose $158.5 billion annually to supplier issues
Out of stocks cause 4.1 percent in lost revenue, according to retailwire.com; just as troubling, overstocks result in 3.2 percent in lost revenue for the average retailer. Retailers continue to refine their compliance programs to strike the right balance of inventory and meeting higher consumer service standards.

This is scant comfort to the suppliers who transport less than truckload (LTL), partial, or underutilized truckload shipments to retailers, and who may struggle with noncompliance and significant chargebacks. Without an effective retail strategy, it may be difficult for suppliers to cope with the variations among several retail programs. Failure to meet retailers' expectations results in chargeback fees; if noncompliance continues, the supplier may lose its retail customers altogether.

Yet, even as suppliers struggle, there is an effective solution. Implementing a retail consolidation program can bring consistent transit times, reduce chargebacks for noncompliance, improve cash-to-cash cycles, and strengthen retailer relationships. chainstoreage.com

Alibaba, IACC Expand Anticounterfeit Efforts Amid Controversy
Alibaba said Wednesday it has expanded the scope of its anticounterfeit program with Washington, D.C.-based International Anticounterfeiting Coalition.

The news comes as luxury brands are departing the organization, reportedly in protest over the fact that Alibaba recently joined as a member. Earlier this week, Gucci left the group. Michael Kors pulled out last week and now press reports have Tiffany & Co. withdrawing its membership as well.

Alibaba joined the nonprofit in April. Members include hundreds of companies across a variety of sectors from luxury goods to electronics as well as law firms and related service providers aimed at mitigating counterfeit goods. Current member brands include Apple, Chanel, Coach, Hugo Boss, L'Oréal and Nike, among many others.

"The MarketSafe program provides companies with an expedited process for working with Alibaba to target and take down online listings for counterfeit goods," the company said in a posting on its Alizila website.

Since the MarketSafe program's launch, nearly 5,000 sellers' storefronts have been closed on Alibaba's marketplaces, while more than 180,000 infringing product listings have been removed, Alibaba said. wwd.com

Tiffany Leaves Anticounterfeiting Group After Alibaba Joins
Jeweler follows Gucci and Michael Kors in withdrawing from organization fighting knockoffs. Tiffany & Co. is the latest high-profile brand to resign from one of the world's largest anticounterfeiting groups after the organization admitted Chinese e-commerce giant Alibaba Group Holding Ltd. as a member in April.

The anticounterfeiting group said previously its board-including Tiffany -voted unanimously in favor of admitting Alibaba as a member and that it "stands by its decision" because marketplaces must be used as a resource in combating fakes online.

The departure of Tiffany comes on the same day Alibaba and the IACC announced plans to expand a program to remove counterfeits more quickly from the Chinese e-commerce company's sites. The anticounterfeiting program will now be open to all brands, free of charge.

Previously, the program was only open to members of the anticounterfeiting coalition, and charged thousands of dollars a year. wsj.com

ICE's New Forced Labor Weapon in Crosshairs
U.S. Immigration and Customs Enforcement's latest weapon to take hold of imports suspected or alleged to have been made by forced labor is getting lots of attention.

There have been two "withhold release orders" issued since the law went into effect, which then triggers an investigation by ICE and Customs & Border Protection to determine whether there's "standard probable cause" that the shipment in question, from shrimp and coffee to apparel and textiles, used forced labor anywhere in the supply chain, and whether criminal charges are warranted.

The apparel industry is of particular risk since the law has a "wholly or in part standard" for illegal forced labor in any product, and given the industry's complicated supply chain.

Investigations can be triggered by tips from outside or internal sources, or can be self-initiated by the agency.

Kenneth J.F. Kennedy, senior policy adviser for the Forced Labor Program for the Homeland Security Investigations' unit of ICE. stressed that he wants to work with he industry to understand the new law, what is required of companies to demonstrate their lack of culpability or how they can change their supply chain to eradicate a forced labor aspect of it. wwd.com

In the Age of Amazon
A day after the announcement and all throughout the journalism community everyone is writing about the failed merger and how one judge couldn't understand the impact Amazon can have on a retailer. Regardless of it's size of business or it's being only a year old, Amazon Business, their new office supply division, is destined to steal market share and have a huge impact on both Office Depot and Staples, but the judge looked at it as a start up and basically left it up to nature to decide who wins and who survives in the office supply business.

It's amazing, it's historic, and it's a shame all in one.

The fact remains, however, after following it as a lay person, that Amazon, throughout the investigation by the FTC and during the trial, played it coy and even played dumb to some extent. Obviously coached and on a mission, the executive hit his mark and now as opposed to fighting one behemoth has two struggling players to fight. The real shame is that it might not be much of a fight given how Amazon has succeeded in most all their ventures.

This story still pales to the one about the lawyers who just rolled over and didn't even offer any defense at all. Just a thought, Gus Downing

1 in 3 American malls are doomed, retail analyst forecasts
"We are the most over-stored place in the world"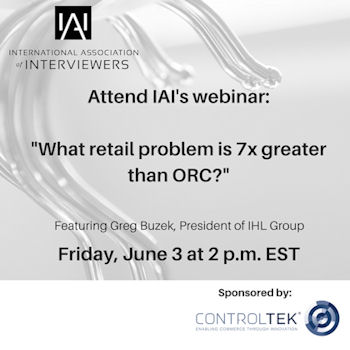 About one-third of American malls are not long for this world, retail analyst Jan Kniffen said Thursday. The CEO of J. Rogers Kniffen Worldwide Enterprises spoke after Macy's reported its worst sequential same-store sales decline since the financial crisis. Macy's and other retailers got slammed by a warm winter and cool spring, as well as the continued migration of millennials to fast fashion and off-price stores, Kniffen said. The results are also a sign of the country's oversupply of retail space at a time when commerce is moving online, he added.

"On an apples-to-apples basis, we have twice as much per-capita retail space as any other place in the world. The U.K. is second. They're half of what we are. So, yes, we are the most over-stored place in the world," he told CNBC's "Squawk Box." With the U.S. having an estimated 48 square feet of retail space per citizen, the footprint is poised to decline "pretty fast," Kniffen said.

In his view, about 400 of America's 1,100 enclosed malls will fail in the coming years. Of the survivors, about 250 will thrive and the rest will struggle. Likewise, Macy's probably needs 500 of its roughly 800 existing stores, he said. cnbc.com

Staffing a New Safety Team
Chipotle hires expert who criticized the chain's response to its food safety crisis
David Acheson, a former official at the U.S. Food and Drug Administration and the U.S. Department of Agriculture, was brought on as an adviser, Chipotle told Reuters. The company also confirmed it is working with David Theno, a food safety consultant and former Jack in the Box executive who is credited with fixing food safety at the fast-food chain following a deadly E. coli outbreak in the 1990s. The two are respected among food safety experts, and their involvement may signal an expansion in Chipotle's reforms. But the scope is not yet clear. As recently as early December, Acheson was sharply critical of the company's initial response to the outbreaks. businessinsider.com

When it comes to payments, cash and cards still reign supreme
PayPal is the most popular digital option, with 67% using it in the last 12 months, up from 62% last year. Check usage is declining with only 60% using checks. chainstoreage.com

Target CEO to critics: What you're missing about our inclusive bathroom policy

FDA, NRA Issue Safety Tips After Listeria Outbreak

Big Data: OSHA Is Poised to Create Massive Data Set of Workplace Injuries and Illnesses


Quarterly Same Store Sales Results
Canadian Tire Q1 comp's up 1%, Sport Chek comp's up 12.3%, Mark's comp's up 0.8%, sales up 0.8%
Jack in the Box comp's flat, Qdoba comp's up 2.1%
Party City Q1 comp's down 1.5%, sales flat
Kohl's Q1 comp's down 3.9%, sales down 3.9%
Ralph Lauren Q4 comp's down 5%, net revenues flat, full yr comp's down 3%, full yr sales up 1%