Apple employee security checks law suit pops up second time - with different approach
Apple Inc. retail employees took a second run at class certification in their suit over
allegedly unpaid time spent waiting for managers to check their bags for stolen goods
, asking a California federal judge on Monday to address common policy issues before looking into each employee's experience.
The putative class asked the judge to split the case into two phases: first, addressing common issues, such as whether employees should have been paid for the time spent waiting for a manager to rifle through their purses backpacks
to confirm they weren't walking out with any unpaid-for Apple gear;
and second, taking on individual employees' issues such as whether managers actually checked their bags and how long they had to wait off the clock, according to a motion filed Monday.
The bifurcation of the suit would allow the class action to move forward without requiring the common issues of thousands of employees -
more than 12,000 have had their bags checked
at least once, the plaintiffs say - to be relitigated with each individual employee's claims about the time they spent getting checked on their way out the door, according to the motion.
"While there are many common questions applicable to every Apple employee regarding the check policy, there are also individual questions about when and how often Apple employees go through checks," the plaintiffs wrote. Under Monday's proposed phased approach, "[t]he court and Apple employees will not have to relitigate over and over the common factual and legal issues associated with the check policy."
Judge Alsup refused to throw out the case, saying there were
too many individualized factual questions about Apple's screening processes.
He also stayed the case pending the U.S. Supreme Court's decision in a similar case involving Amazon.com Inc. warehouse workers, but allowed the parties to move forward with discovery on their California state law claims.
law360.com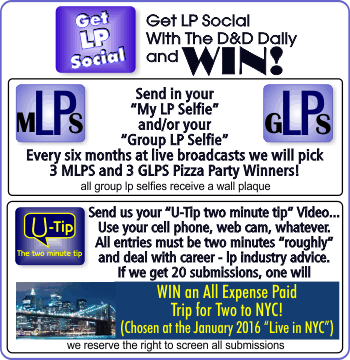 "No silver bullet solution to credit card fraud" - appearing in 'The Hill - Congress Blog' that our elected officials read
Word is out that banks and retailers are racing to meet an October 2015 deadline for U.S. retailers to accept new "chip" credit cards. The cards are a big improvement over the magnetic strip cards we use now. The new microchip cards are encrypted and cannot be counterfeited using stolen data, which is frequently done with today's magnetic strip cards. But while this change will deflect fraud away from cash registers, it's not a panacea for combating credit card fraud.
The truth is, fraud is an arms race led by organized criminals in foreign states, and banks, retailers and credit card companies must employ a dynamic, multi-pronged approach to keep ahead.
For example, you may have heard that "chip and PIN" has been widely and successfully used in Europe for years. However, European credit card fraud surpassed all-time record highs in 2013, even in countries with wide and long-standing adoption of the technology.
The fraud reductions provided by PIN appear to be fleeting and ultimately illusory. "When fraud losses peaked in 2008, UK issuers sharply reduced card fraud through fraud analytics and the introduction of chip and PIN. However, criminals have been adapting pickpocketing after watching consumers input their PIN, or calling cardholders and purporting to be part of a bank's fraud team, when actually they are stealing card details," Martin Warwick, a principal fraud consultant at FICO, recently told the Guardian.
Editor's Note:
The article continues to explain the benefits of PIN but does not push the reader to support adapting it and in even says Chip cards are an improvement. Leaving the congressional reader to believe they don't really need to investigate or question the current roll-out of Chip and signature.
thehill.com
Ahold-Delhaize U.S. Group merger would create - 3rd Largest U.S. grocer with $40B in sales & 2,075 east coast stores & a major reorganization - More LP jobs could be cut
Ahold USA is currently the 14th largest retail pharmacy operation in the U.S. with $2.1 billion in pharmacy sales. Delhaize America, with $722 million in pharmacy sales, ranks No. 31. The combination would leapfrog Diplomat Pharmacy (currently No. 13 with $2.2 billion in pharmacy sales) and fall behind Target Pharmacy ($3.9 billion).
Ahold USA operates under three banners: Stop & Shop, Giant and Peapod.
The company's
Stop & Shop New England division fields 216 stores
in Connecticut, Massachusetts and Rhode Island.
Stop & Shop New York Metro operates 182 locations
in Connecticut, New York and New Jersey.
Giant Landover operates 170 locations
in Delaware, Maryland, Virginia and Washington, D.C.
And Giant Carlisle operates 200 stores
in Maryland, Pennsylvania, Virginia and West Virginia.
Peapod is the leading online grocery service in the United States and works in partnership with Stop & Shop, Giant Landover and Giant Carlisle.
Delhaize Americas operates under two banners: Food Lion and Hannaford. Hannaford operates 183 locations
in Maine, Massachusetts, New Hampshire, New York and Vermont.
Food Lion's 1,124 supermarkets
are located in Delaware, Maryland, Georgia, Kentucky, New Jersey, North Carolina, Pennsylvania, South Carolina, Tennessee, Virginia, Washington, D.C. and West Virginia.
Editor's Note:
Delhaize has been merging brands and cutting jobs for the last few years and we've lost a number of senior and field LP jobs here.
drugstorenews.com
wsj.com
Information-sharing network helps keep cargo thefts under control
The growing sophistication of criminals is driving cargo theft dollar losses into the billions, even though there is evidence that losses could be substantially reduced with more support for an under-utilized cargo theft prevention and recovery network. Through its national database and information-sharing system,
CargoNet
helps its members quickly report - and often retrieve - millions of dollars in stolen cargo, including thefts by organized retail criminals operating in gangs.
Mike Combs, director of asset protection for The Home Depot, a
CargoNet
member since 2012 and the first retailer to join the network, says that
CargoNet
has been invaluable in helping the retailer keep cargo theft incidents under control.
A division of
Verisk Analytics
, a provider of information and risk management services,
CargoNet
began tracking cargo theft data in 2009. Its first annual report of U.S. cargo thefts was released the following year; last year
CargoNet
members reported 844 incidents, down from 1,098 in 2013.
In 2014, members reported nearly $90 million in stolen cargo, with an average loss value of $181,681 per incident, up from $143,957 in 2013. But these figures, garnered from a small but growing population of
CargoNet
members, don't reflect the full damage done by cargo thieves.
Many companies don't report cargo crimes, Combs points out, usually to avoid bad publicity, higher insurance rates or reputation damage. The FBI has estimated that annual cargo theft losses amount to as much as $30 billion, but Combs thinks even that estimate is "conservative and safe," calling the annual losses that CargoNet's 200-plus members report "just the tip of the iceberg."
nrf.com
Parents of Rite Aid employee killed in robbery - "masterminded" by loss-prevention agent - files suit against Rite Aid in Philadelphia
Rite Aid is responsible for the death of a man at the drug store, his parents claim in court, noting that the company had turned a blind eye as one of its security guards staged armed robberies there week after week. The 47-page complaint filed Thursday in the Philadelphia Court of Common Pleas gives a damning recitation of the events that culminated with the Sept. 19, 2013, death of Jason McClay at the Rite Aid in Chester, Pa., where he worked.
In the three weeks before two men shot McClay at point-blank range, Rite Aid's risk-loss-prevention agent, Tariq Mahmud, had masterminded armed robberies of the Chester drug store on Sept. 4, Aug. 26 and Aug. 19, the complaint alleges. Each time that the Rite Aid was robbed was a day Mahmud did not show up for work, McClay's parents say.
The couple blames Rite Aid for failing after three armed robberies to take any measure that might "improve the safety and security of the Chester Rite Aid store," or to investigate whether any of its employees "were providing inside information" in support of the crimes. They say Rite Aid actually knew Mahmud was complicit after the Sept. 4 robbery but delayed firing him or reporting him to law enforcement "to gather more evidence against him." Rite Aid allegedly knew as soon as Mahmud didn't show up for work on Sept. 19 that a robbery was imminent.
McClay's parents say the drug store was supposed to employ private guards from Security Resources dba Honor Guard when an agent like Mahmud is not on duty.
courthousenews.com
1st State - Virginia Gov. signs directive mandating state-issued credit cards have CHIP technology - RILA wants them to also require PIN
Last week, Virginia became the first state to mandate advanced credit card security. State-issued credit cards used by state agencies have advanced chip security features in place by December 2015. The Retail Industry Leaders Association, meanwhile, is pushing for more. It wants Virginia to follow in President Obama's footsteps and require "chip-and-PIN" cards.
associationsnow.com
Westfarms Mall Forever 21 Fined $165,000 for Workplace Hazards: OSHA - Blocking Emergency Exits - Cited 12 times in last 5 years
Cited three times for safety hazards deemed as dangerous to employees, according to the U.S. Department of Labor.
Store inventory frequently blocks emergency exits
at the Forever 21 store at the mall, one of many locations under fire for Occupational Safety and Health Administration violations, according to the Department of Labor. Emergency exits and hallways were blocked by store inventory. Boxes were unsafely stacked, which created serious safety threats," Warren Simpson, OSHA's Hartford area director, said in a statement. "Four stockroom employees were assigned to work in these conditions. At the time of the inspection, they were working around-the-clock before Black Friday, when inventory levels were higher." Boxes as tall as 10 feet also blocked emergency exit routes and were stacked in a precarious manner that posed the risk of falling and injuring store employees, the Department of Labor reported.
oshatoday.com
The Ongoing Saga of American Apparel - Documents show Fired CEO & Founder Abused - Sometimes Physically - Former Employees
American Apparel Inc. has gathered documents showing that employees complained about former chief executive officer Dov Charney abusing them - sometimes physically - as the company prepares for a legal fight with its founder. The retailer has assembled a dossier of e-mails, videos and audio recordings documenting complaints by those who worked for Charney. One e-mail to the human resources department in 2013 reported that he threw a medicine bottle at an employee, according to internal documents obtained by Bloomberg News. In a separate e-mail, a female worker said he called her a "slut" and a "whore." In a resignation letter, an employee said, "I'm afraid to return to work and face further abuse."
Charney was fired from American Apparel in December following a six-month suspension. In moving to terminate the executive, the board said that he violated sexual-harassment polices and misused funds. A lawyer for Charney called the allegations baseless, and the 46-year-old has spent months fighting to be reinstated.
wwd.com
Roark Capital Group Acquires Pet Supermarket
Pet Supermarket operates 155 pet specialty retail stores in 11 states generating over $300 million of revenue. Roark Capital has acquired 43 multi-unit brands which collectively generate $17 billion of annual system revenues through 20,000 locations that operate in 50 states and 72 countries. Pet Supermarket is Roark's fourth pet specialty retail investment.
prnewswire.com
Subway Implements New Security System That Sprays DNA on Robbers
"It's exciting to lead in something that's not just on the food side of things," said Subway Director of Operations AJ Underwood. Above the front door sits a new style of security, called the Intruder Spray System. It's the first of its kind in the country and one the Knoxville Police Department is excited to try out. "It's another tool in our tool bag to help fight crime, especially violent crime, which is what a robbery is," said KPD Deputy Chief Gary Holliday. What sets the system apart? It holds synthetic DNA, which sprays robbers as they walk out the door. "If law enforcement apprehends him up to seven weeks following the incident, they can shine a light on him and they can see that he was marked," said CSI Protect Senior Vice President Johan Larsen. Each store gets its own unique code. Investigators then trace the marked man or woman back to the crime committed. It's technology proven to work. In the past decade it's been used in 30 countries with great success. Subway hopes the new signs now hanging in the store window make would-be robbers think twice before committing a crime. "For the KPD it's great, they can catch people who do this, but I think for us it's the factor of deterring people from even doing it at all," said Underwood. KPD and CSI Protect plan to partner with more stores throughout the Knoxville area to install this style of device.
wate.com
Macy's falls short in Q1; to open 32 new stores by 2018
Chase to convert all debit cards to chip-based cards nationwide
California Committee Approves Bill to Improve Security Guard Licensing
Quarterly Same Store Sales Results
Ralph Lauren Q4 retail comp's up 1% with retail sales up 6%, full year comp's up 1% with retail sales up 6%
Canada's Rona Q1 overall revenue up 1.9%
Macy's Q1 down 0.1% with sales down 0.7%
American Apparel Q1 comp's down 5% with net sales down 9%