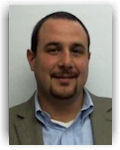 Ken Boremi, CFI was promoted to Operational Vice President, Loss Prevention for Brookstone. Ken joined Brookstone in 2000 and just recently celebrated his 15th anniversary with the Company. Ken's first assignment was as a District Loss Prevention Manager, until his promotion to Regional Loss Prevention Manager in 2002. Ken again took on more responsibility when he was appointed Assistant Director of LP in 2008, and he was then promoted to Director in 2013.

Prior to joining Brookstone, Ken spent 11 years in several different roles of increasing responsibility with KB Toys, including District and Regional Loss Prevention positions. He
came to us from Hot Topic, where he was a Regional Loss Prevention Manager.

Ken obtained a BS in Criminal Justice from the University of Massachusetts and holds multiple LP certifications. Ken is a frequent lecturer at National Retail Federation (NRF) Conferences, and is sought out nationally for his expertise in leading Loss Prevention teams.

Under Ken's leadership, the Loss Prevention team has been an invaluable partner to our Field, SSC and DC/CCC teams. Most recently, the Loss Prevention team was the recipient of the prestigious Sanpower Outstanding Team Award, based in part on its tremendous success in 2014, reducing Store shrink by $606,000 at cost vs. 2013.

Under Ken's leadership, the Loss Prevention teams continues to succeed, year after year, and are always looking to find ways to save the Company money, reduce shrink, reduce theft, and improve our processes and procedures to be more efficient. Congratulations Ken!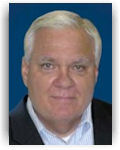 Rod Holm was named Director of Asset Protection for Big Lots Stores. Rod was previously the Senior Vice President of Business Development for Best Security Industries before taking this new position. He has held executive leadership positions such as Senior Vice President, Global Business Development for USS, VP of Loss Prevention for Express, Zone Vice President for Limited Brands, Director of Loss Prevention for Gottschalks, Asset Protection Director - West Coast for Target, and Director of Loss Prevention for Cato Corporation and Clothestime. Congratulations Rod!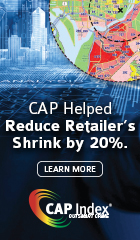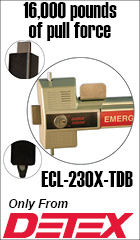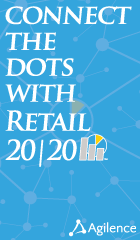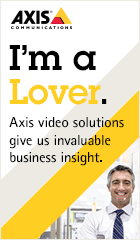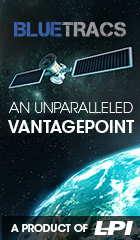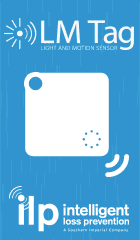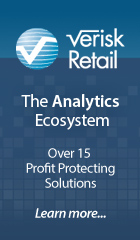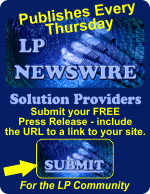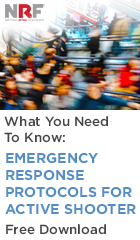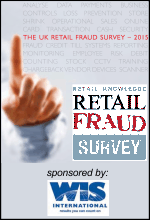 Envysion Customizes Solution for National Stores;
Reduces Theft, Loss, Customer Wait Times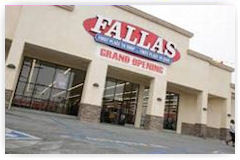 Every retail business understands the complexity associated with monitoring and managing operations and minimizing loss due to theft or shrinkage. National Stores, headquartered in Los Angeles, is no different. With more than 325 locations in 22 states and Puerto Rico-under names that include Fallas and Factory 2-U-National Stores is constantly challenged with optimizing employee behavior and customer experience across hundreds of employees, spread across large geographic areas.

National Stores originally had a conventional video surveillance solution in place prior to working with Envysion, but it was highly inefficient and offered only a one-dimensional view of operations. After implementing the Envysion intelligent video solution and integrating it into their point-of-sale system, National Stores gained new visibility into operations, reducing theft and improving their customer experience. According to Veasna Koy, corporate investigations and crisis manager at National Stores, "Our ability to quickly remotely view into any location is one of the most important business benefits. It gives us key insights and saves on travel expense and time on the road."

Chris Nichols, vice president of loss prevention, offered his contacts at Envysion the opportunity to gain first-hand insights into the way National Stores was using the system, granting Envysion the ability to "not just operate it, but use it in a day-to-day scenario." Envysion, in their constant mission to learn more about their customers, jumped at the opportunity to put themselves in their customer's shoes for a few days.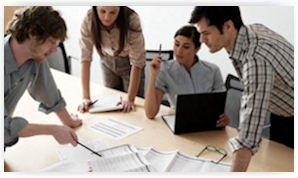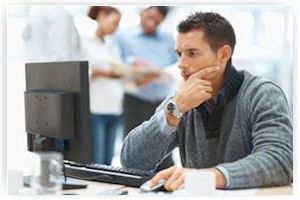 Envysion sent a small team to spend a few days in the life of loss prevention at National Stores. They worked directly with the loss prevention team, gaining new insights into how Envysion was used, what worked well, and what didn't. As a result of this experience, Envysion identified ways they could simplify the user interface in order to make it easier and faster for National Stores employees to do their jobs.

"The Envysion solution gives us peace of mind that we know what's going on in each of our stores," Koy says. "And the fact that the Envysion team would come work with us one-on-one to improve the solution and ultimately simplify the way we interact with the technology shows us that they are dedicated to our success and a partner that we can really trust."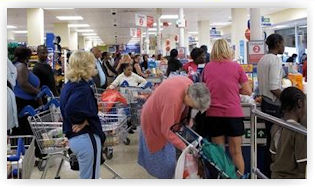 National Stores is currently testing Envysion's line time analytics feature in multiple stores. This technology allows National Stores to measure the length of time customers spend in line, understanding and avoiding conditions that lead to customer frustration and abandoned carts. With these insights, National Stores can make adjustments in the number of open registers or employee schedules, ensuring customers have the best possible experience every time they come into a National Stores location.

Working with Envysion, National Stores has been able to impact much more than just loss prevention. What started as an attempt to mitigate loss continues to evolve its ability to help National Stores optimize nearly every aspect of store operations.

For more information on Envysion Insights and how retailers are using video-driven business intelligence visit our website or email info@envysion.com.



Ten IOBSE Student Members Receive LPQ Scholarships to Support Career Advancement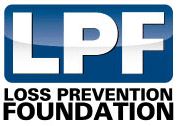 The Loss Prevention Foundation (LPF) awarded 10 students LPQualified (LPQ) scholarships during the recent annual conference of the International Organization of Black Security Executives (IOBSE), held at The Home Depot Store Support Center in Atlanta, GA. The scholarships were for the LPQ certification-review course that will prepare students to take the LPQ examination and earn a widely-recognized certification for the loss prevention industry. The LPQ courses were provided by ebay, inc. and the exams were provided by LPF. Fanchon Barnes, LPF's Diversity Committee Member made the presentations to the following students who were selected by the IOBSE Board Members, Education Committee and Advisors of the IBOSE: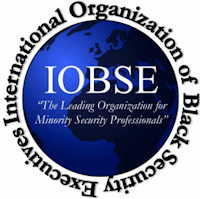 The IOBSE LPQualified scholarship award winners are as follows:

Angel Thurman - University of Arkansas, Pine Bluff
Jamarus Robinson - Florida A&M University
Johnson Jean - Florida Memorial University
Clifton Craig - Bethune Cookman University
Calvana Cedant - Clark-Atlanta University
Darnell Wallace - Harris-Stowe State University
Tarlise Strickland -Harris-Stowe State University
Ciera Washington - Georgia Piedmont Technical College
TyShawn Johnson - North Carolina Central University
Kianna Sill - Georgia Piedmont Technical University

"It is our pleasure to recognize these exceptional students that the IOBSE selects to attend its annual conference. On behalf of ebay, inc. it is our pleasure to assist in their continued education", said Paul Jones, LPC, Senior Director Global Asset Protection, ebay, inc. and Chairman of LPF's Diversity Committee.

Nudge, don't judge, shoplifters - Specifically designed shopping centers geared to make shoplifters think twice Researchers Dhruv Sharma and Myles Kilgallon Scott from Lancaster University's Highwire Centre for Doctoral Training are calling for changes that will encourage customers to get involved with 'natural surveillance' to put shoplifters firmly in the spotlight.

The team want to see environments which will push people in the right direction not to commit a shoplifting offence rather than sending them to prison, or other punishments, after the act. When you go to a shopping mall it's not just a building containing shops," says Dhruv. "It's strategically planned and laid out so we walk in a preferred direction and goods are placed in certain ways and locations presenting visual cues to buy. So why can't similar thinking be applied to target potential criminals without them realising that they are being targeted to actually prevent them from committing the act of shoplifting?"
"A store could actually place valuable items in 'interactive spaces' that would encourage other customers to watch people handling the expensive goods," explains Dhruv. For different products you could have different characters, which would encourage children to watch."

Dhruv and Myles's research paper, "Nudge: Don't Judge: Using Nudge Theory to Deter Shoplifters" advocates the creation of environments which will 'push people in the right direction' not to commit a shoplifting offence in the first place rather than the courts sending them to prison, or receiving other punishments, after the act.

The paper, which offers an alternative approach to tackling the problem, draws on three different disciplines -- sociology, design and criminology -- to construct a theoretical framework of motivation to shoplift.

"We are not suggesting we should make it harder for people to interact with products," adds Dhruv. "Instead, we simply propose 'nudging' people to act as observers, thereby enhancing surveillance." The Lancaster research team are now calling on the software design community to investigate the Nudge Theory, which has never been used to prevent crime before, and which, they say, could provide an interesting solution. sciencedaily.com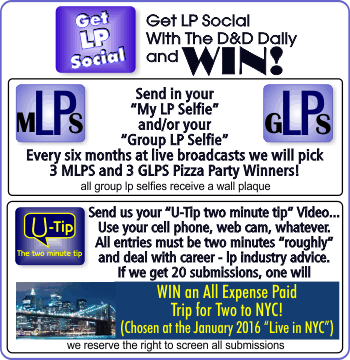 Calif. AG Says House Bill Weakens Data Security Rules - Would Replace Dozens of Stronger State Laws California Attorney General Kamala Harris has urged House leaders to make sweeping changes to a congressional proposal for national data security rules for private companies, saying in a letter that the Data Security and Breach Notification Act would preempt stronger state laws and thus harm consumers. As it stands, the preemptive language of the measure introduced in March by Marsha Blackburn, R-Tenn., and Rep. Peter Welch, D-Vt., "would weaken data security and breach notification rules" for states with stronger data security regimes like California, Harris said to Chairman Fred Upton, R-Mich., and ranking member Frank Pallone, D-N.J., of the House Energy and Commerce Committee in a letter released Friday. The bill, which cleared the committee last month in a 29-20 vote, would undermine the various measures her state has put in place to protect consumer data, including the first ever state data breach notification requirement, and a special privacy task force in the California Department of Justice to enforce compliance, according to Harris.

Some of the perceived weaknesses Harris cites in her letter to the lawmakers are provisions that allow breached companies to determine whether harm has occurred, an omission of medical data and health insurance information from the list of personal information protected under the statute, and a much more relaxed notification timeframe for companies targeted by identity thieves and hackers. The bill's authors and retail industry groups, including the Retail Industry Leaders Association, have argued that broad preemption language is necessary to replace the patchwork of 47 state breach notification laws that supporters say are difficult for small and medium-size businesses to comply with. law360.com

Dollar Tree Hit With Class Action Over Background Checks
Dollar Tree Stores Inc. failed to adequately inform prospective employees about its practice of obtaining consumer reports about them, according to a proposed class action filed in Florida federal court. The proposed nationwide class alleged in the complaint that Dollar Tree failed to properly disclose in a separate document that it was going to obtain employees' consumer reports for hiring purposes and improperly included a waiver of liability in the notices it did provide, in violation of the Fair Credit Reporting Act and Federal Trade Commission regulations.

Named plaintiff Lashay Walker also claims that because the disclosure forms failed to comply with FCRA requirements, Dollar Tree did not have proper authorization to obtain consumer reports on prospective employees. Walker is seeking to represent a national class of potentially thousands of current and prospective Dollar Tree employees who were subject to a consumer report obtained by the company in the past five years, according to the complaint. The lawsuit seeks statutory and punitive damages for violations of the FCRA.

Dollar Tree is the latest retailer to be hit with a class action over background check disclosures. The U.S. Judicial Panel on Multidistrict Litigation centralized similar suits against Michaels Stores Inc. in New Jersey in early April, while a Florida federal judge at the end of April refused to stall a class action claiming Whole Foods Market Group Inc. included illegal waivers in background check notices. law360.com

Labor Board Dismisses Complaints Against American Apparel
The Los Angeles-based firm had been hit with about a dozen complaints that ranged from alleged Worker Adjustment and Retraining Notification Act violations to interfering with workers' rights to speak with union organizers. The NLRB has dismissed six of those charges on the basis that the individuals filing the complaints were not willing to cooperate with the board on its investigation, according to documents obtained by WWD. wwd.com

Alibaba says Kering suit over fake Gucci sales has no basis
Alibaba Group Holding Ltd, China's largest e-commerce operator, said it would fight a new lawsuit claiming it facilitates the sale of counterfeit merchandise. Kering SA said Alibaba profited from the sale of goods that infringe on its brands, including Gucci and Yves Saint Laurent, according to the suit filed Friday in the US District Court in New York. The complaint "has no basis" and will be fought vigorously, Alibaba said in an e-mail Monday. The e-commerce operator is fending off a Kering lawsuit nine months after the luxury-brand owner withdrew a similar complaint under an agreement to cooperate on fighting fakes. The new suit alleges Alibaba sites use algorithms that help customers find counterfeits to buy, highlighting the challenges in policing third-party sellers that have also drawn criticism from consumers, government watchdogs and investors. businesstimes.com

Organized crime gangs & Mafia stealing freight in Europe, hijackings on the rise in France, Italy and Russia The organization has released a report noting the top ten freight crime hotspots of Europe, which concluded that seven of them would see sharply increased levels of theft and hijackings. The use of violence is commonplace in some regions - hijacking is on the rise in France, Italy and Russia - while in other regions, less confrontational theft from parked trailers and warehouse is dominant. The UK was identified as being particularly vulnerable to cybercrime, with the huge growth of e-commerce and lax digital security widespread.

Paris and its environs witnessed the highest growth of crime last year. French police estimate that 2,300 freight crimes took place in the country in 2014, representing a 40% increase on 2013, and they expect even more this year, especially with the heightened threat of Islamic terrorism in the country.

Violent hijackings are also a common feature in southern Italy where maximum threat levels apply to all supply chains", describing the risk of falling victim to criminal gangs attacking trucks and vans in transit in the wider Naples/Salerno and Bari areas as "severe", which are dominated by mafia organizations.

Indeed, organized crime - be it Italian or Russian or Albanian mafia - is entrenched in the freight business across Europe. If it is not directly involved in an initial theft, it provides the networks for the goods to be transported elsewhere to be resold. An increasing number of cargo theft gangs have international connections, are part of larger, well-organized and well-equipped international criminal organizations operating in many countries and relying on Europe-wide networks to resell stolen goods on black markets," theloadstar.co.uk


Many riot-damaged drugstores in Baltimore reopen, to neighbors' relief The day after rioting damaged scores of Baltimore businesses, Dwayne Weaver found his small pharmacy in shambles, the doors smashed and the glass shattered. Looters had emptied bins of prescription drugs, stolen the fax machine along with pop and chips, upended boxes and files, and left trash everywhere. Weaver had hoped trouble would bypass Keystone Pharmacy, a fixture in its neighborhood for more than three decades. He briefly weighed closing for good before changing his mind. Among 350 businesses identified by city officials as damaged in two nights of rioting were drugstores and grocers considered the lifeblood of some of Baltimore's poorest areas. Many customers are elderly or have chronic health problems and live in "food deserts" with limited access to transportation and healthy food. As of earlier this month, a number of drugstore/pharmacies remained closed, according to the City Health Department. About 10 other stores with pharmacies had reopened after sustaining damage, including a number of Rite Aids and a Target that was the site of a standoff between protesters and police that escalated into violence April 27. CVS has said it will rebuild its two stores burned by rioters. omaha.com

UK - War veteran, 82, is terminated by B&Q and marched out of the store 'after leaving his till open for three minutes' An 82-year-old war veteran has been sacked from his job at B&Q and marched out of the store 'like a criminal' after allegedly leaving his till open for three minutes. Ivor Smith, who fought in the brutal Malayan conflict of the 1950s and 60s, took up work at the store in Parkhead, Glasgow, 12 years ago and has been hailed as an exemplary employee throughout his time there. But the pensioner found himself marched out of the job when he allegedly left his till 'open to customers' for less than five minutes. Mr Smith, a grandfather of 25, was moved from his role as a store greeter to work on the tills when a forklift ran over his foot, breaking his toes. He claims bosses grew frustrated with the pace at which he was working, with younger employees able to count cash more quickly. During an appraisal, he said management 'complained' that he was 'getting a bit slow'. dailymail.co.uk

7-Eleven buys 182 New England c-stores from Tedeschi Food Shops
Based in Dallas, Texas, 7-Eleven operates, franchises or licenses nearly 10,500 7‑Eleven® stores in North America. Globally, there are more than 55,400 7-Eleven stores in 16 countries. During 2013, 7-Eleven stores generated total worldwide sales close to $84.5 billion. prnewswire.com

Bi-Lo Holdings, parent of Winn-Dixie, Bi-Lo & Harvey chains, renames itself Southeastern Grocers

Kohl's opening Southern New Jersey new concept store - "Off aisle by Kohl's" - off-price format

Big Vote June 19th for Office Depot Staples merger

Disney to double theme park retail space; high-profile fashion retailers sign on

Automation, driverless trucks to speed up West Coast ports
Quarterly Same Store Sales Results
Home Depot Q1 up 6.1% with sales up 6.1%
TJX Q1 up 5% with net sales up 6%
Urban Outfitters Q1 up 4% with sales up 8%
Wal-Mart Q1 up 1.1% with overall revenue down 0.1%
Dick's Sporting Goods Q1 up 1% with net sales up 8.8%
Stage Store Q1 down 1.1% with net sales down .7%

All the News - One Place - One Source - One Time
The D&D Daily respects your time & doesn't filter retail's reality




PCI COUNCIL LAUNCHES INDUSTRY TASKFORCE TO SIMPLIFY PAYMENT DATA SECURITY FOR SMALL BUSINESSES GLOBALLY
Speaking to merchants at the National Restaurant Association (NRA) Show today, the PCI Security Standards Council (PCI SSC) announced the formation of a dedicated global taskforce to help improve payment data security for small businesses. Co-chaired by Barclaycard and the National Restaurant Association (NRA), the Small Merchant Taskforce will collaborate on guidance and resources that simplify data security and PCI Data Security Standard (PCI DSS) compliance for some of the most vulnerable businesses preyed upon by cybercriminals. The taskforce invites merchants interested in providing input to this initiative to contact the Council for more information:
info@pcisecuritystandards.org.
pcisecuritystandards.com
Survey Reveals Time to Identify Advanced Threats is 197 Days for Retail & 98 Days for Financial Services Firms
83 percent of Financial Services, 44 percent of Retail Firms Experience More Than 50 Incidents per Month. Financial Services and Retail organizations agree,
advanced threats are the most serious security challenge facing their organizations.
Known as 'dwell' time, the time it takes to identify these attacks is 98 days for Financial Services firms, and 197 days for Retail. Despite these results, 58 percent of Financial Services and 71 percent of Retail organizations said they are not optimistic about their ability to improve these results in the coming year. The big takeaway from our research is that more investment is needed in both security operations staff and in security tools, which can help companies efficiently and accurately detect and respond to security incidents."
businesswire.com
'Quantum Computing' could make the most advanced digital security technology obsolete in the next decade or so A lot of attention has been paid to a variety of technologies currently disrupting retail, like beacons and wearable devices. But there are technologies still in the development phase that hold potential to radically disrupt retail, and even life as we know it, in the next 10 years. For example, in Silicon Valley, there are efforts to develop super-powerful computers which would use quantum mechanics to process data in volumes and at speeds unimaginable today. The specifics of how quantum computing works are difficult to explain. Suffice it to say retailers will be able to perform activities like targeting customers, predicting consumer demand, forecasting weather, and other data-intensive and future-looking tasks with much greater ease, speed and accuracy. However, quantum computers will also be able to crack any security code currently used to protect digital data in an instant. The most advanced digital security technology available today would become obsolete. With major world governments and IT companies all actively developing quantum computers, it is a matter of when, and not if, retailers will face these new opportunities and challenges. chainstoreage.com

NRF PROTECT Cybersecurity Session: 'Practical Application of Intelligence and Analytics to Manage Cyber Risks' Increasingly sophisticated attacks are occurring with growing frequency and your leadership is asking what can be done to prevent a breach. To reduce exposure, you must be aware of possible vulnerabilities and be prepared to act quickly in the event of a cyber-incident. Hear from retailers who assessed their potential system vulnerabilities and the steps they took to minimize the opportunity for a cyber-attack. This session - led by Michael Geraghty, VP, Chief Info Security Officer for Hudson's Bay Company - will be held at the NRF Protect Conference & Expo on Thursday, June 25, at 3:00 pm. You will leave the session with:
| | |
| --- | --- |
| 1. | An assessment of the value of investing in cyber intelligence. |
| 2. | An understanding of where your data might be vulnerable, and how hackers can exploit weaknesses in your system. |
| 3. | Recommendations for how retail companies - and their LP and IT teams - can start to reinforce the security around their data right away. nrf.com |