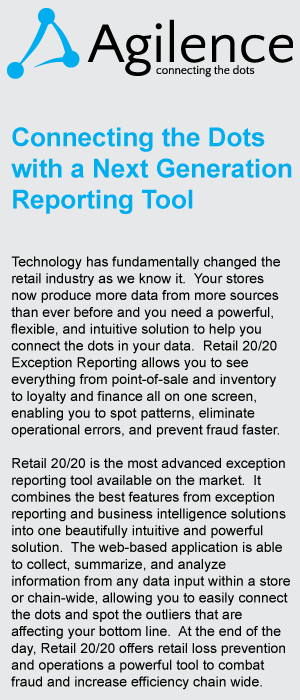 Cyber Security & LP's
Role in the Effort
The NRF's Threat Alert System &
RILA's Development of R-CISC
How LP Fits In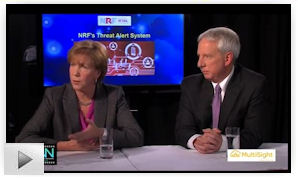 Both NRF and RILA have been tirelessly working together and separately over the past year to establish efforts to help fight the cybercrime crime wave impacting retailers nationwide. Leaders from both industry groups sit down together with LPNN for an in-depth look at the NRF's Threat Alert System and RILA's Retail Cyber Intelligence Sharing Center. Tom Litchford, VP, Retail Technologies for the NRF, and Suzie Squier, Sr. VP, Member Services for RILA, discuss the latest in cybersecurity, what the two leading retail associations are doing about it, and what role LP executives can play in the fight against this unprecedented threat.
---
LPNN Quick Take #20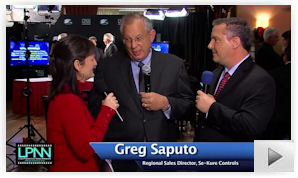 Greg Saputo

, Regional Sales Director, Se-Kure Controls, joins Joe and Amber for an LPNN Quick Take. Learn what Greg's one regret was after he made the switch from retailer to solution provider after 34 years in the LP industry.



Solution Providers, have a video or commercial you want to publish? Contact us.

Toronto named 'Hottest Retail Market in the Americas'
A recent CBRE report names
Toronto as the 'hottest' market for international retail expansion in the Americas
, attracting 25 new international brands in 2014. It's a remarkable feat, considering Toronto beat out cities such as Los Angeles, New York City, Mexico City, Buenos Aires, and others. We spoke with a retail expert to get her opinion. The CBRE report, called "How Global is the Business of Retail", tracked new brands entering 164 cities in 50 countries. The report found that U.S. retailers are the most active when expanding into global markets -- in 2014, American retailers accounted for 26% of all cross-border expansion.
"...Toronto is considered a gateway city; in 2014 it attracted 25 new international brands.
With a diverse population with a good level of disposable income, it's unsurprising that interest in Toronto is high. Many of the foreign brands that have come to Canada, and more specifically Toronto, over the past few years have been very profitable.
retail-insider.com
Tim Horton's new U.S. owner moving office to Oakville, Ontario - Closing Columbus, Ohio office
3G Capital Partners LP of Brazil, which acquired Tim Hortons in December, is known for its cost cutting at an array of companies it has taken over, such as Burger King Worldwide Inc. At
Tim Hortons, it has already chopped 350 jobs or about 15 per cent of its 2,300 staff at headquarters and regional offices.
Tim Hortons, which has been merged with Burger King under parent Restaurant Brands International Inc., had about 30 employees in its U.S. head office, an industry source said.
theglobeandmail.com
Security guard found guilty of assaulting disabled man after takedown caught on camera at Vancouver's Pacific Centre Mall in 2012
The judge ruled on Wednesday that Ali Rahnumah, 31, used unnecessary and excessive force as he and three other undercover private guards working at the mall cornered a suspected shoplifter confined to a motorized wheelchair. In video of the takedown, Rahnumah starts swearing before knocking the man out of his wheelchair with a blow to the head. Rahnumah was charged with assault, suspended as a security guard and required to re-take a "use of force" course before being reinstated as a security guard.
But he was barely back working as a loss prevention officer at a Burnaby Home Depot when he ran into trouble again. Earlier this year, he was charged with assault causing bodily harm to a suspected shoplifter
who he allegedly chased more than 400 metres to a nearby Skytrain station, before tackling him. Rahnumah is now awaiting trial for that case. He will be sentenced for the 2012 assault next month.
cbc.ca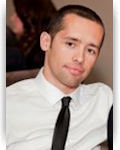 'Focus on Retail Security' Conference Session: 'Fighting Back Against ORC' - June 10th in Toronto
Matt Robertson, Manager of Corporate Inventory & Investigations, Sears Canada, will address the rising trend of organized retail crime and what Sears and many other retailers are doing to combat it.
These techniques include specialized data analytics, networking and sharing between retailers and law enforcement, as well as other internal processes that allow Sears' retail security professionals to combat ORC so effectively.
Robertson joined Sears Canada in 2009 and in 2012 built the framework for the organization's current ORC Program.
At the time he was the only ORC investigator within the organization, but due to the success of the program and the growth of ORC it has expanded to a national level. Within his current role, Matt oversees Sears' National ORC Loss Prevention and all aspects of Internal and External investigations. Additional sessions at the "Focus on Retail Security" Conference will include: online fraud, emergency management, restorative justice and much more. Spots are limited -
Click here to register
.
canadiansecuritymag.com
Wal-Mart Canada out performs U.S. - adding 29 supercenters, Target's DC, and 12 Target locations
Hudson's Bay still in talks as bidding for German Department store - Kaufhof chain heats up
Loblaw's Joe Fresh hits another road block - closing it's two NYC Fifth Ave stores - right after J.C. Penney boots them out
Union votes 97% in favor of strike at Loblaws in Ontario - Negotiations resume May 26th

Target Stores Update - 55 returned to landlords, Wal-Mart gets 13, Lowe's gets 13, and Canadian Tire takes 12 - that leaves 40 to go

Ikea to fuel Canada expansion with massive DC


Hamilton Man accused of trying to Stab Jackson Square Mall Security Officer
A Hamilton man is facing multiple charges after an alleged shoplifting incident in Jackson Square. The incident started when a man tried to walk out of a store with some beef jerky. Loss prevention officers moved to arrest the man and a fight began. Police said the man attempted to use a knife in his possession and told a mall officer he would stab him. Michele Marinilli, 49, from Hamilton, is charged with theft under $5,000, possession of stolen property under $5,000, assault with a weapon and uttering death threats. thespec.com


Witnesses at Value Village claim man beaten over stolen jeans
Horrified onlookers say a man suspected of being homeless was 'brutally assaulted' outside the Value Village store in Langley City over a stolen pair of jeans on Tuesday, May 12. Witness Sue Bentley was just leaving the store with her daughter when a fight broke out behind them. "It was so shocking and so horrible," said Bentley. A loss prevention officer allegedly tackled the man to the ground, repeatedly putting him in a choke hold and the scuffle ensued for some time, said several witnesses. Another man who videotaped the incident said the loss prevention officer smashed the homeless man's face into the ground and he looked like he was"'hurt bad." Some witnesses said the man wasn't resisting arrest. Police were called and did arrest the man for theft, but released him shortly afterwards. Value Village said the loss prevention officer's behaviour was not following their procedures to handle theft. "We are aware of an unfortunate incident that took place at our Langley store and have co-operated with law enforcement in their investigation," said Value Village spokesperson Sara Gaugl. "The incident involved a third party loss prevention officer that was operating outside of Value Village's code of conduct. This type of behaviour is not tolerated by our company." langleytimes.com

Masked men with handgun, crowbar, force female employee around store during robbery at Need's in Halifax Halifax Regional Police say two men wearing masks walked into the Needs convenience store located in the 0 to 100 block of Herring Cove Road around 5 a.m. May 20. The suspects - one of whom had a handgun and the other a crowbar - demanded cash and cigarettes from a woman working behind the counter. The employee was grabbed by the suspects and forced around the store, police say in a release. "It's unclear why they did that," said Halifax Regional Police spokesman Const. Pierre Bourdages. He added she wasn't physically hurt, but went through a "traumatic experience." novanewsnow.com

Torontonians charged for trying to use fake credit cards at Cambridge Centre mall Three Toronto-area residents were charged for using fake identification and credit cards at the Cambridge Centre this past Wednesday. The mall's security team contacted police to report potential incidents of fraud involving use of phony credit cards. Following a police investigation, three Greater Toronto Area residents, a 23-year-old man and two women, aged 19 and 57, are facing fraud charges. cambridgetimes.ca

Barrie Police Fraud Unit arrest suspect in credit card fraud spree
A Barrie woman is facing multiple fraud charges for her role in a two month spree of credit card fraud. Investigators with the Barrie Police Fraud Unit say the incidents involved stolen credit card data from multiple financial institutions being used to defraud local businesses. Police say the offences happened in Barrie, Orillia and York Region. ctvnews.ca

Police in Nova Scotia say metal objects found in potatoes bought at stores
The RCMP say in late April or early May, a man purchased a bag of Farmers Market potatoes at the Atlantic Superstore in Antigonish, and he notified police this week that he had found a nail inside a potato. After turning the potato and nail over to Antigonish RCMP, police in Barrington Passage became aware of a similar incident at the No Frills grocery store in the community. Once again, police say a small nail was found in a Farmers Market potato, in a bag that was purchased and later returned. No one was injured in either incident. capebretonpost.com

Robbery of St. John's Pet Store Caught on Camera




8 steps to fighting chargeback fraud
If chargeback fraud goes unchecked, the consequences can be severe. Too many chargebacks could prompt your acquiring bank to terminate your account. That could make it almost impossible to get a new account. Determining whether your business has a chargeback fraud problem can be tricky. However, there are several important signs that fraud is an issue, as well as some smart ways to prevent it -- or, at least, fight it when it happens.

1. Understand your risk. Merchants who do business online are at particular risk of chargeback fraud because they are not able to see the credit card being used or check a customer's identification or signature, says Monarch.

2. Flag verification issues. Erik Van Riper, founder of Build the Store, a San Fernando, California, online business that builds e-commerce platforms for other companies, says preventing fraud requires using all possible verification components when fulfilling a transaction.

3. Look for unusual activity. From there, Van Riper recommends monitoring transactions for unusual activity, such as orders for high volumes of product or for many expensive items of the same type or brand. Review the location of the transaction.

4. Examine notification codes. When you receive a chargeback, it will have a reason code. Each code, which varies by card network, will indicate the reason for the chargeback, such as "counterfeit magnetic stripe" or "fraud, card not present environment."

5. Review nonfraud chargebacks and declines. Don't just scan your reason codes for fraud. Investigate other reason codes and your decline rates, Russo says.

6. Make your case. If a chargeback has been filed, the bank will ask for all records you have verifying that the order is real. Be sure to provide those in a timely manner, Monarch says.

7. Get your data. At MasterCard, the central repository for fraud data is the System to Avoid Fraud Effectively (SAFE), which supports fraud prevention programs and security efforts, Russo says. All MasterCard issuers are required to report fraudulent transactions to SAFE at least monthly.

8. Work with your processor. Russo, who has previously been employed by two processing companies, says these firms may have additional resources to help you combat fraud, such as suggestions for enhancing security and advice on how to better verify transactions. nasdaq.com

Canadian Tire CEO: ecommerce is in flux, get used to it

Domino's Pizza now taking orders via tweet - with pizza emoji

e-Commerce Quarterly Sales
Staples web sales up 1% in Q1

"Fraud is not a person - it is a dynamic grouping of statistics that deviate from the norm."
Stuart B. Levine, CFI, CFCI
CEO, The Zellman Group & Zelligent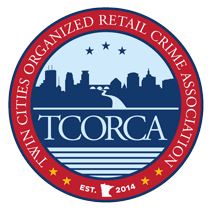 Twin Cities, MN Police, retailers join to fight organized retail crime Organized crime rings are swiping perfume and electronics, hitting multiple stores in a single day. They steal cellphones and ship them to Asia for big profits. They use fake credit cards and increasingly elaborate schemes to steal money from gift cards. Now police and businesses leaders have formed the Twin Cities Organized Retail Crime Association (TCORCA) to better share information across the region and catch criminals in what is becoming an increasingly complex and organized brand of stealing. "The way that we should be tackling crime as a whole is by making sure we come at it from an organized crime perspective," said St. Paul Police Sgt. Charlie Anderson. Last week, federal authorities in Minneapolis announced indictments against nine people accused of trafficking at least $3.8 million in stolen cellular devices that were shipped to Hong Kong. Anderson helped unravel the scam with coordination from retailers and law enforcement agencies, an effort that preceded the formation of the group. We are trying to have "a systematic approach," Anderson said. "We can't do these investigations alone or we would fail." The nonprofit organization was formed late last year by a group of law enforcement, corporate fraud and loss prevention investigators, as well as prosecutors. The group hosts a private website where members can share immediate retail crime alerts to identify offenders and to target criminal enterprises. Bruce Nustad, president of the Minnesota Retailers Association, said the group is a "great tool" to combat crime. A national survey found more than 88 percent of retailers report being a victim of organized crime in the past year. "Today's criminal activity, especially on an organized level, has become extremely sophisticated and it really requires a real-time collaboration between retailers, financial institutions, and law enforcement," Nustad said. During a TCORCA meeting recently in West St. Paul, the 200 attendees included police and loss-prevention professionals sharing information and learning about organized retail crime trends. startibune.com

Frisco TX Police Chief: 'THEY WILL EVENTUALLY GET CAUGHT', Officers still seeking 'Organized' Jewelry Store Robbery Suspects Unlike a week ago, there's no massing of police or Metroplex-wide media focus on Frisco to indicate it, but a search for suspects in the robbery of Markham Fine Jewelers continues. "They will eventually get caught," Police Chief John Bruce predicted this week. On May 15, his officers, including Special Operations and K9 units, spent several hours searching Dr Pepper Arena and adjacent parking garage, because the suspects' vehicle was seen turning into the garage shortly after the robbery at 8355 Gaylord Parkway. State troopers were also at the scene. Officers recovered the vehicle, which had been stolen in another city, but found no suspects, police said. Bruce theorized that the suspects had already fled on foot or gotten away in a backup vehicle. "They were organized," he said. According to the department's official account, officers responded to the burglary in progress around 10:04 a.m. and were told by jewelry store employees how four armed, masked subjects entered and began breaking glass cases, taking several pieces of jewelry before fleeing the store. No one was injured during the robbery. starlocalmedia.com

Serial shoplifter turns himself in Pima Co, AZ; stole over $2,000 in merchandise One of two men wanted for shoplifting at least 25 times turned himself in to the Pima County Sheriff's Department on Thursday. The department tells us 22-year-old Jesus Cota had seen himself on news stories and on Facebook. Cota and another suspect were featured on Tucson's Most Wanted earlier this week. Cota was booked on 30 counts of aggravated shoplifting and one count of theft. All told, the Sheriff's department says they took merchandise worth $2,000. Cota and another suspect were caught on surveillance cameras shoplifting from two different Circle K locations, one near Country Club and Ajo, and the other at 36th and Campbell. Often they would walk into the stores in broad daylight, and simply walk out with 30-packs of beer without paying. worldnow.com

3 females shoplifted from Home Goods in Evesham, NJ ; 2 tried to fight security guards Three suspected female shoplifters from Philadelphia were arrested Wednesday on charges that they stole from the Home Goods store on Route 73, and two of them allegedly fought with store employees, police said Thursday. Juanna Tayloer, 25; Mahogany White, 28; and Shyfeanah Purnell, 25, were taken into custody at 2 p.m. after taking more than $600 worth of merchandise, police said. burlingtoncountytimes.com

Man caught stealing diabetic testers in Allen Park, MI claims he was blackmailed A 27-year-old Monroe man who was arrested May 12 for shoplifting at the Meijer store at Fairlane Green said he was blackmailed into doing it. The man entered the store around 2:50 p.m. and selected two Accu-Chek diabetic test strip packages, worth a total of about $300. He then walked to the outdoor garden department rear gate, where a woman pulled up in a car. The man handed the bag to the woman through the gate without paying for the items, and the woman drove away. The store's loss prevention officers confronted the man about the theft and allowed him to call the woman to tell her to bring the merchandise back. She returned to the store a few minutes later and handed back the items through the gate before fleeing the location. The man told police that the woman was a friend of his fiancee's, and that she blackmailed him into stealing the items out of fear that she will persuade his fiancee to never let him see his daughter again. He was arrested for retail fraud and issued a $300 bond. thenewsherald.com

Do you have an ORC case to share? Publishing it educates the LP & retail community
which might fuel even more jobs and funding.
Share your ORC news and help the industry grow


Utah man to be sentenced for fatal parking-lot shooting
A Salt Lake City man is expected to be sentenced Friday for his role in a gang-related shooting in a parking lot outside of a Salt Lake City convenience store two years ago. Vilisoni Tuino Angilau, 21, of Salt Lake City, was charged in 3rd District Court with first-degree felony murder and second-degree felony obstructing justice in the April 2013 death of Sione Fakatoufifita. In July, Angilau pleaded guilty to second-degree felony counts of manslaughter and discharge of a firearm causing bodily injury. Each count is punishable by up to 15 years in prison. Prosecutors say that at about 1:15 a.m. on April 13, 2013, Angilau shot 19-year-old Fakatoufifita multiple times outside a Maverik store at 1680 S. Redwood Road. sltrib.com

Shoplifter uses stun gun to make escape from JC Penney in the Mid Rivers Mall
A shoplifter used a stun gun on the store's security guard to escape earlier this month. St. Peters, MO Police say a woman tried to walk out the door without paying for bedding items at the JC Penny at Mid Rivers Mall on May 11th at around 7:30pm. She was stopped by a loss prevention officer when she got to the door. That is when police say the woman used a Taser or stun gun to shock the officer in her lower stomach. The suspect fled the scene in a smaller silver sedan. kplr11.com

19 Guns Stolen During Break-In At Gun Store In Delaware County, PA
Police in Collingdale, Pennsylvania are investigating a smash and grab robbery at a gun shop. According to police, 18 guns were stolen from the Suburban Armory Gun Shop on the 1000 Macdade Boulevard. According to Fox 29's Steve Keeley, surveillance video from the shop shows three to four suspects smash a window of the shop and wait for the alarm to sound. When the alarm fails to sound, the suspects move inside, smashing cases and grabbing guns.The entire incident lasted about 90 seconds. Police say that the suspects attempted to steal AR-15 semi-automatic rifles, but they were unable to break the steel cable that was used to lock the weapons. myfoxphilly.com


Tampa Police investigate Kay Jewelry, UPS ring theft The Tampa Police Department is investigating jewelry stolen while in transport from a Wiregrass Mall Kay Jewelers in Pasco County. UPS contacted TPD after its own internal investigation. 8 On Your Side broke the story about this jewelry theft problem in March and has heard from victim after victim. Tampa Police Det. Lisa Parashis said UPS informed detectives of at least three stolen boxes, packed with a combined 50 pieces of jewelry. The jewels, shipped from Wiregrass to Citrus Park in Hillsborough County, were stolen on their way back. "Someone opened the exterior box, went into the interior box, took the jewelry out and then re-packaged the exterior box," Parashis said. Det. Parashis can't find any other police report, and questions why. Our 8 On your Side investigation found victims from not only Kay's but Zales in Manatee County as well. The parent company, Sterling Jewelry, has said it is working with law enforcement but has refused to say which agency. Parashis, however, has been unable to locate a police report at another agency. She said this is a difficult case. "It makes very difficult in a case like this because for one just identifying who are victims are in this case," she said. And it's even more difficult without all the facts. Like this: the jewelry store hasn't told TPD about the theft at the Ellenton outlet mall Zales. 8 On Your Side discovered it was FedEx, not UPS, that shipped those jewels. "To know the same jewelry company is looking at a theft that's occurring in a nearby area is definitely something to look into to see if it's related or not," she said. wfla.com

Prosecutors say half a million worth of jewelry stolen in heist at Owings Mills store A heist involving the kidnapping of an Owings Mills jewelry store employee a gunpoint netted half a million in jewelry, stones and watches, prosecutors alleged in a federal indictment unsealed this week. Federal authorities said six defendants began plotting in November 2012, following an employee, who was not identified in the indictment, from Antony Jewelers on Reisterstown Road, before kidnapping him to take the key and store alarm codes they used to break into the store on Jan. 16, 2013. baltimoresun.com


Dollar General Arson cases require 'a team effort' in Stevens Point, WI When a fire burns, clues to how it started often burn too, making it challenging for investigators to determine a cause. That's why firefighters and police work closely together when they suspect a fire was intentionally set, said Stevens Point Fire Chief Bob Finn. "You've got experts from both fields working together on a common cause," Finn said. "The only way it works is if it's a team effort." On May 7, an employee at the store, 18-year-old Brian Kraus, is accused of intentionally starting the fire. He appeared May 14 in Portage County Circuit Court by video conference from the Portage County Jail, where he was being held on an anticipated charge of arson to a building. He is scheduled for an initial appearance June 1. stevenspointjournal.com


Fargo, ND Woman Pleads Guilty to 5 counts of Armed Robbery The woman police say is responsible for a string of robberies late last year answered to five of the crimes today. Stephanie Padilla pleaded guilty to five counts of robbery in Cass County Court. Authorities say Padilla was part of a two-person team responsible for at least five robberies at local Fargo businesses in around November of last year. Padilla also plead guilty and served jail time for holding a CVS Pharmacy in Moorhead on November 26. Padilla will remain in custody at Cass County Jail. grandforksherald.com

Lee Co, FL Deputies arrest three for fake credit cards
Deputies pulled a car over Wednesday for tailgating and ended up arresting three men after finding counterfeit credit cards and a machine to make the fakes. The Miami-area men - Matthew McCormack, 26, Malcolm Gordon, 26 and Dontrell Duke. financialnewsfocus.com

Florida Renews Fight Against Skimmers; State agency announces partnership with fuel and convenience industries to increase awareness of fraud at the pump Following a series of sweeps that found more than 100 skimmers on gas pumps throughout Florida, state Agriculture Commissioner Adam Putnam announced this week that the agency will is working closely with the Florida Petroleum Council (FPC) and Florida Petroleum Marketers and Convenience Store Association (FPMCSA) to try to prevent skimming fraud. While the agency is not mandating changes (yet), they are offering recommendations for fuel retailers and the industry has launched an awareness campaign for owners and employees. According to an announcement by Putnam earlier this week, FPC and FPMCSA will urge service station workers to routinely check their pumps. Employees are also being asked to watch for suspicious activity like trucks blocking their view as a diversion, and occupied cars parked nearby for long periods of time, where the person may be trying to remotely access a skimmer's collected info. They also warn to watch for signs of tampering like torn security tape. nacsonline.com

Chicago Police warn of Store Robberies in Lincoln Park, Bucktown and Austin Police detectives are warning businesses in Lincoln Park, Bucktown and Austin about a man who's robbed at least three stores at knifepoint in recent weeks. The man has entered stores and pretended he's going to buy something, but once at the counter, he's instead shown a knife and robbed the stores, according to an alert issued Thursday by Area North detectives. The most recent robbery happened about 1:30 p.m. Monday at a store in the 5700 block of West North Avenue. Previous robberies took place about 1:20 p.m. May 13 at a store in the 2100 block of North Halsted Street and about 12:50 p.m. May 6 at a store in the 1600 block of North Damen Avenue, according to police. chicagotribune.com

UK: 'Keep an eye out for those Asian girls': What Kookai sales assistant said before customer was 'manhandled' by security... but she got revenge when her complaint on fashion company's Facebook page went viral A shopper has accused female fashion label Kookai of racism after she heard a store worker pointed at her and warned a security guard to 'keep an eye out for those two Asian girls'. Student Serena Xiao complained about her alleged treatment on Kookai's Facebook page on Wednesday after having her bags searched by a security worker at a store in Melbourne's Emporium shopping centre. 'This is my first time shopping at Kookai and it will be my last time. Never have I been so poorly treated in a store before,' Ms Xiao wrote. The Facebook post, which has been 'liked' by almost 5,000 social media users, described how she allegedly entered the store with her friend before a staff member spotted them and 'told the security guard to "keep an eye out of those two Asian girls"' while pointing at her. 'After purchasing $100 worth of clothing from your Emporium store, they manhandled my backpack and Country Road purchases,' Ms Xiao claimed. dailymail.co.uk



UK: Tesco Security Guard hailed as a hero after helping save toddler's life in Farnworth



Joseph A. Banks employee busted for felony theft in Milford, CT

Judge bars Montgomery Township shoplifter from Kohl's forever

Santa Clara Police Officer on leave, accused of boosting smart watch from San Jose Target store

Louisiana Store owners plead guilty to selling up to $60,000 in counterfeit merchandise



Dunkin' Donuts Employee faces felony theft charges in Dover, NH








To apply to today's Featured Jobs, Click Here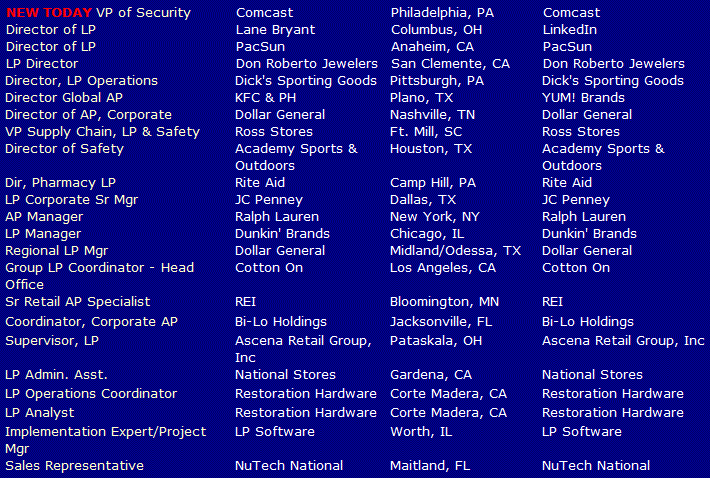 Limited Time Only - Post Your Multi-Unit LP jobs for FREE - Learn More Here




Today's Daily Job Postings from the Net - Appearing Today Only

To apply to today's Internet Jobs, Click Here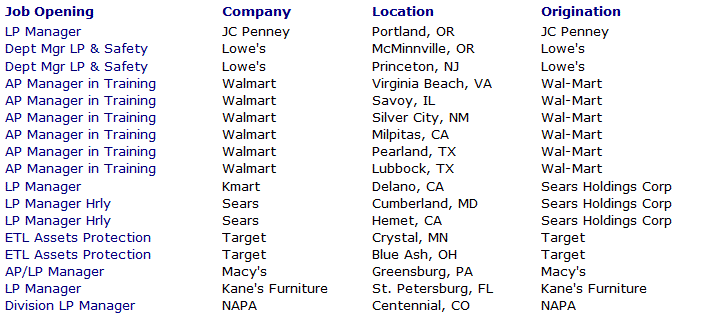 Selecting the companies you want to work for is harder than you think. It may not be the obvious list when you take into consideration geography, organizational structure, and success of the retailer, growth plans and growth opportunities for your own career. Do some research on each company and open your mind to the small companies. They have just as many opportunities as the rest. They're harder to get in and communicate with, but if it's done right, you may be surprised. One executive years ago sent a letter to a company president who didn't have an LP program and made some bold commitments. He went on to build a very successful LP program there. Be aggressive!

Just a Thought,
Gus Downing




Post Your Tip or Advice! Click Here

Please make sure to add d-ddaily@downing-downing.com to your contact list, address book, trusted sender list,
and/or company white list to ensure you receive our newsletter.
FEEDBACK / www.downing-downing.com / ADVERTISE WITH THE DAILY