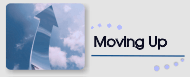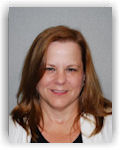 Lauren Bridgeo was named Director of e-Commerce & Recovery for The Zellman Group and will be responsible for leading The Zellman Group's new e-Commerce Fraud Prevention Department. With over 20 years of Loss Prevention management experience, Lauren brings a wealth of knowledge including, but not limited to, direct support and management of the Bed, Bath, & Beyond E-Commerce/M-Commerce fraud reduction department, Exception Reporting, and Safety programs. In this position, Lauren will jump start and manage a new e-Commerce Fraud Prevention division utilizing her expertise, The Zellman's Group's mutual relationship with the Merchant Risk Counsel, and a vendor-partnership within the e-Commerce Fraud Protection industry. In addition to this new department, Lauren will use her LP knowledge to continue to grow and develop The Zellman's Group Recovery Services department. Lauren is a seasoned professional who joins their organization with a strong understanding and appreciation of TZG's Mission and Values. As Director of LP Systems - eCommerce & Recovery at TZG, Lauren will report to Stuart Levine and manage their Recovery leadership team including Lauren Pedro and Joseph Frasca. TZG and their clients will all benefit from Lauren's vast experience in the development of innovative programs as well as her ability to motivate and build teams. Congratulations Lauren!
Gordon's Ace Hardware boosts performance with video, POS monitoring - with "insidePOS system" developed by Vector Security & Risk Management Services Loss Prevention Large chains are typically prepared to fight POS fraud with always-on camera surveillance systems linked to their POS software. But independent and other smaller retailers often don't have the budget for sophisticated, monitored LP surveillance technologies that large chains are using. insidePOS was developed as part of a joint venture partnership between Risk Management Services Loss Prevention (RMSLP), which provides professional LP, security and safety expertise to independent business operators, and Vector Security, a provider of customized intelligence gathering security and surveillance solutions. The hardware/software solution links POS-based intelligence with images captured by surveillance cameras. Jeremy Melnick, partner and co-owner of Gordon's Ace Hardware, a five-store chain in the Chicago area, beta tested insidePOS in one store in March 2012. A year later, he describes the solution as "great." (Source stores.org)

Jim Connolly, SVP Asset Protection Burlington Coat, on "Retail Video Balances Security and Sales" James Connolly wanted to significantly cut losses while having better images for liability and prosecution use. The decision to upgrade security video capabilities was one of several significant measures the company has employed to address shortage issues in stores," says Connolly. Connolly sought to upgrade video surveillance capabilities to address shrinkage in stores and to provide a video platform for marketing, operations and safety. Company growth required expansion of remote viewing capabilities. Technology includes 15 Vivotek 360 degree fisheye cameras and five to 10 Axis Communications fixed minidomes, depending on location. (Source securitymagazine.com)

Office Depot to sell its stake in Mexico stores for $690M
Office Depot de Mexico, which was founded in 1994 as a joint partnership between Office Depot and Grupo Gigante, has more than 248 stores throughout Mexico and Central America and more than $1.1 billion in annual sales. Its partner is buying them out. (Source retailingtoday.com)

Amazon plans major grocery roll-out - Watch out grocers - here comes Amazon in your space Amazon.com Inc is planning a major roll-out of an online grocery business that it has been quietly developing for years, targeting one of the largest retail sectors yet to be upended by e-commerce, according to two people familiar with the situation. The company has been testing AmazonFresh in its hometown of Seattle for at least five years, delivering fresh produce such as eggs, strawberries and meat with its own fleet of trucks. Amazon is now planning to expand its grocery business outside Seattle for the first time, starting with Los Angeles as early as this week and the San Francisco Bay Area later this year. (Source thegazette.com)

Cabela's announces new stores in Texas, Mass., NY - moving to smaller store formats The Sidney, Neb., based company said Wednesday it plans to open stores in Cheektowaga, N.Y., and Lubbock, Texas in 2014. A store is set to open in Berlin, Mass., in 2015. They know have 44 stores and are opening 16 over the next two years in smaller sizes in order to fit within Malls and shopping centers. This is a cahnge for them as they had been opening super stores of massive size. (Source Associated Press)

Obama administration aims to crack down on "patent trolls"
Companies whose sole business is to obtain patents and use them to obtain royalties from businesses that make or use products and services. The crackdown on what critics have called "patent trolls" includes five executive actions and seven recommendations that require congressional action. A White House commission report said more than 100,000 companies were threatened with infringement last year by patent-assertion entities. Key provisions seek to help businesses receiving letters demanding royalties for the use of products, such as scanning documents so they can be sent via e-mail, providing Wi-Fi services to customers and tracking customer shipments. The National Retail Federation has reported a number of lawsuits designed to get companies to either pay the patent owner or spend large amounts of money in litigation. (Source bloomberg.com)

US targets leaders of violent street gang MS-13
The Obama administration is levying financial sanctions against six individual leaders of an ultra-violent street gang already designated an international criminal group. The six men are believed to be among leaders of MS-13, a sprawling U.S. and Central American street gang most infamous for using machetes to hack and stab victims. (Source Associated Press)

ICE announces plans to increase 1-9 audits by up to 40 percent
With the implementation of the new I-9 form in May 2013, Employment Eligibility Verification audits are on the rise. All prior versions of the I-9 are no longer acceptable and if an employer fails to use the new form when processing a newly hired employee, they may be subject to penalties imposed under the Immigration and Naturalization Act. U.S. Immigration and Customs Enforcement will continue to audit the I-9 forms of thousands of employers across the nation and assess stiff penalties for errors on I-9 forms. Did you know that you could receive a fine for such minor things as missing a signature date, an employment start date or a document title? Here's a webinar covering this new development and remember last year Abercrombie & Fitch had a huge fine imposed over their I-9's. "Steps for Keeping Your Organization in Compliance with the New I-9 Form" presented by Avant Resources - Thursday June 6th at 3:00 p.m. ET (Source netcontentinc.net)

Black Hat Security conference to talk about hacking into your surveillance cameras and access control systems Every year this network security conference always creates a stir in the overall security community with what they're able to do and show to attendees. This year mobile will retain a major presence, with talks planned on phone cloning, disrupting physical security systems, and will detail how zero-day vulnerabilities can grant attackers full access to commonly deployed network surveillance cameras. (Source scmagazine.com)

Most businesses experienced a mobile security incident
79% of businesses had a mobile security incident in the past year, in many cases incurring substantial costs, according to Check Point. The report found mobile security incidents cost over $100,000 for 42% of respondents, including 16% who put the cost at more than $500,000. (Source net-security.org)

International Association of Professional Security Consultants publishes revised "Best Practices" for apprehending shoplifters The approximately 115 member International Association of Professional Security Consultants (IAPSC) has published a revised "Best Practice" for apprehending shoplifters. Comments regarding this development were made by Pat Murphy in LinkedIn.


Private firm and Police seize 400 counterfeit items from Burlingame, California Store. Burlingame police confiscated more than 400 pieces of counterfeit designer items from a retail shop last week. Following a four-month investigation, police detectives and private investigators uncovered counterfeit merchandise from Nicky's European Fashion. Investigators from the private investigation firm Investigative Consultants and Burlingame police made several undercover purchases of designer wallets and purchases from the shop. Investigative Consultants is a private investigation company based in Southern California who specializes in investigations relating to the sale, manufacture and distribution of counterfeit goods. The firm represents fashion design companies such as Bvlgari, Chanel, Christian Dior, Gucci, Hermes, Louis Vuitton, Prada and Rolex. (Source sfexaminer.com)

Covert plastic handcuff key presents clear and present danger!
NYPD and other law enforcement agencies have been posting notices about the commercial availability of a covert/hidden plastic handcuff key that is concealed in a zipper lanyard. This product is designed to avoid visual detection or magnetometers/metal detector screening. SEARCH your prisoners thoroughly...the life you save may be your own! Posted in LinkedIn by Jim Gaudet.

Quarterly Same Store Sales Results

Walgreens 3Q up 1.3% with sales up 3.3%
Dollar General 1Q up 2.6% with revenue up 9%
Jos A. Bank Clothiers 1Q down 8.5% with revenue down 3%






Five men indicted for $5M jewelry store robbery & kidnappings on April 11th in Bridgeport, Conn. Federal prosecutors wasted no time finalizing charges against five men arrested last week for the April 11 kidnapping of Lenox Jewelry store employees and the $5 million robbery of the store. Two suspects had placed a GPS device on the store manager's car weeks before and on April 11th five men forced their way into the condominium used by four employees of Hannoush Jewelers, which owns Lenox Jewelers on Black Rock Turnpike in Fairfield and Harstan's Jewelers in the Westfield Trumbull mall. Once inside, the robbers bound the four employees and covered their heads with pillow cases. Gay remained behind to guard two, while Davis, Forbes, Hennix and Houston forced the other two back into a car and drove them to Fairfield. Once they arrived at the Lenox Jewelers store, the two employees were ordered to open the front door and its safe. Approximately $5 million in jewels were stolen and only $127,500 has been recovered, officials said. The victims were left bound in the store. The five men were arrested last week after an eagle-eyed neighbor at the Eastgate Condominiums had seen the men casing the store manager's car in the early morning hours of March 30. The neighbor wrote down their license plate and provided it to police canvassing the neighborhood following the robbery. (Source ctpost.com)

Adelanto shoplifting operation nets 29 arrests in partnership with Stater Bros. Loss Prevention Dept. A two-week-long shoplifting prevention operation at an Adelanto shopping center resulted in dozens of arrests and hundreds of dollars' worth of recovered property, according to a news release from the San Bernardino County Sheriff's Department. The Victor Valley Station, in partnership with the Stater Bros. loss prevention department, arrested 29 people and recovered property estimated at more than $600 in value at the Adelanto Marketplace shopping center, according to sheriff's officials. (Source vvdailypress.com)

Woman's 4 1/2-hour Walmart shoplifting spree in Delray Beach - slow and steady she goes Sometimes slow and steady is a good thing, but the only thing one woman left a Delray Beach Walmart with after a 4 1/2-hour shoplifting spree, according to Delray Beach police, is a trip to jail on Monday. Police said Teresa Perez, 66, tried to walk out of the store with 75 items valued at $515.99 from the Wal-Mart Supercenter. Police said a security guard watched as Perez tried to pull off the theft by scraping off and removing bar codes from items and then placed the items in Walmart bags and other bags for over four hours. (Source sun-sentinel.com)

Male suspect hits Home Depot in Philadelphia for over $2,000
Freddy L. Murphy, 41, was arrested on May 31 for shoplifting over $2,000 worth of merchandise from the Home Depot on Nixon Drive on Oct. 23, 2012 and Feb. 4, 2013, police said. He was extradited from Bucks County, Pa. on May 30. (Source southjerseylocalnews.com)

Couple busted in Ramada Inn hotel room in Burbank Saturday night for identity theft A North Hollywood man and Panorama City woman were arrested on suspicion of identity theft after police discovered numerous Social Security and credit card numbers, personal checks and bank statements. (Source burbankleader.com)

Woman charged in armed robbery spree in Baxter, Tenn., hitting two retailers and one home In one night the 27 year-old woman robbed a homeowner with a knife, robbed Colonial Market and later robbed Frenchman's Market on March 18th. When police went to arrest her she was already serving time on unrelated charges in Putnam County jail. (Source wkrn.com)


Pepper spray deployed by shoppers at Sacramento, Roseville malls Two weekend deployments of pepper spray at area malls left some people feeling the sting of the aerosol agent. Sacramento police reported that about 6 p.m. Saturday several people were in an argument at Arden Fair Mall that culminated when one person used pepper spray. Those involved fled the scene but other innocent people in the area felt the effects of the spray. In the second incident, Roseville police responded at 3:45 p.m. Sunday to a reported disturbance at The Children's Place apparel store in the Westfield Galleria. Police learned that an argument between two women escalated into one pepper spraying the other. Seven people were treated for exposure, one of them an employee who had to perform cleanup. Four people were taken to a hospital for treatment, a mother, her three-year old twins and the cleanup worker. Three people were treated onsite: two women and an infant. (Source news10.net)

Alabama man spends $2K with fraudulent credit cards.
The Dothan Police Department has charged an area man with identity theft. Victor Burkett, 23, faces two counts of identity theft after he allegedly opened multiple credit card accounts with other people's identification. Investigators say Burkett obtained the identity of two separate victims and fraudulently opened the credit cards which he used to purchase over $2,000 in merchandise. Burkett was arrested on Tuesday, June 4. His bond has been set at $10,000. (Source wtvy.com)


Duncanville Police Investigate Robbery at T-Mobile Store. Duncanville Police are looking for help in identifying a suspect that robbed the T-Mobile Store in the 300 block of South Cedar Ridge Road. The manager told police that a black male, wearing black pants, black long-sleeved shirt, and a black and silver cap had robbed the store around 8:44PM the past Saturday evening. The suspect was also described as 17-21 years old and 5'8" tall. According to police the suspect displayed a handgun and demanded money and phones from the store. Other reports say that the suspect threatened the life of the manager and the other employee in the store and this may be the same suspect involved in other T-Mobile store robberies. (Source myfoxdfw.com)

Salt Lake City Police Searching for Two Suspects in Jewelry Store Robbery.
Police are asking for the public's help in locating two men suspected of robbing a jewelry store Tuesday morning. The men entered Jewelers Guild in Salt Lake City around 11 a.m., impersonating police officers. They got away with an unknown amount of merchandise. Suspect number one is described as a black male adult, about 6 feet 4 inches to 6 feet 6 inches tall, muscular build, and between 220 and 240 pounds. (Source kutv.com)

Salt Lake City seek Dollar Store armed robbery suspect.
Salt Lake City police are looking for an armed man who forced a Dollar Store employee to empty the business safe of cash. SLCPD Lt. Mike Hamideh, citing the ongoing nature of the investigation, would not say what kind of weapon firearm, knife, club, etc. the suspect used to threaten the store employee during the holdup about 9 a.m. Monday. (Sourcesltrib.com)

Louisville woman charged with robbery after altercation with Target Loss Prevention. A woman tried to steal hundred of dollars of merchandise from a store, then got physical when an employee attempted to stop her, according to police. Mickael McKenzie, 24, was arrested at the Target in the Springhurst Towne Center off Westport Road Monday night. She was trying to shoplift more than $800 worth of merchandise. An off-duty Louisville Metro Police Department officer saw McKenzie Fighting a store employee and tried to help, but McKenzie did not stop. She is charged with first degree robbery and resisting arrest. (Source wdrb.com)




Three Toledo suspects being sought in Target store Smash and Grab burglary. Three suspects were caught on video surveillance grabbing merchandise and fleeing quickly from the Target store on Alexis Road just outside the city of Toledo. The suspects smashed out the glass from a front door and entered the store. (Source toledonewsnow.com)