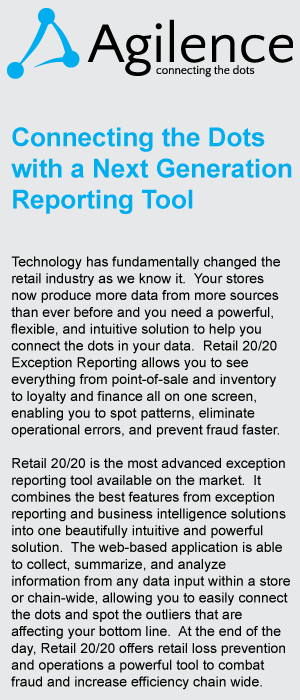 Leadership & Development Series:

Dan Doyle, Chief Human Resources Officer, Beall's, Inc.
His story, advice and vision of tomorrow's successful LP executive profile


Newly inducted into the NRF's honorary "Ring of Excellence," Dan Doyle, Chief Human Resources Officer at Beall's Inc., provides his vision of leadership as a 25+ year veteran of the LP industry. Describing loss prevention, at its core, as a "people business," Dan talks about the difference between passion and emotion and how maintaining an even keel helps one navigate the unpredictable nature of the retail business.
---
In this LPNN Quick Take, Amber meets up with Protection 1's Rex Gillette, the VP of National Accounts Retail. Hear from Rex about Protection 1's breaking news and how they keep their staff's skills sharp and in the know.

Solution Providers, have a video or commercial you want to publish? Contact us.

Corporate, Regional and District LP Teams

Take Your Group-Team Selfie

Show Your Team Pride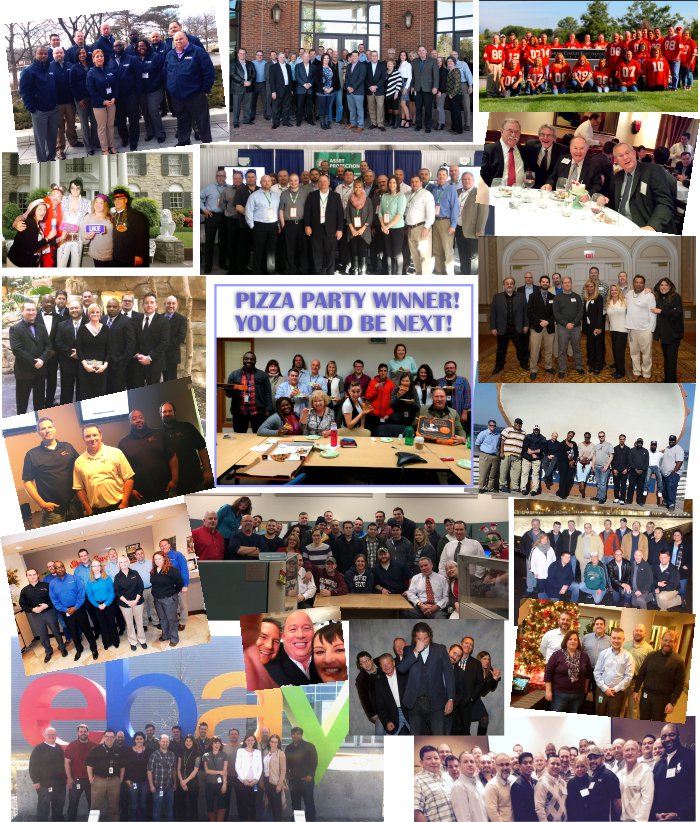 View all the selfies here!




Why Same-Day Delivery Is Imperative in E-Commerce
According to a news piece from the Wall Street Journal, Amazon (AMZN) won't charge an extra fee of $5.99 for same-day delivery service to its prime members. The idea is to kill two birds with one stone with this new offer. Amazon Prime is a membership program that costs $99 per year. By using this program, Amazon's customers get free shipping on the goods they order from Amazon. The free same-day delivery service will help counter the challenge Amazon faces from upcoming startups who operate with a local team of workers and brick-and-mortar retailers who have an additional advantage, which is instant delivery. Amazon hopes that this new offer would also prompt customers to buy Amazon's prime membership and then stay with Amazon for longer once enrolled. Thus, Amazon would benefit in two different ways with this offer. According to a report from Business Insider's BI Intelligence research service, the US same-day delivery market could grow from $0.10 billion in 2014 to $4.03 billion in 2018 at a CAGR (compound annual growth rate) of 150%. marketrealist.com

8 Ways Mobile Is Reinventing the Point of Sale
The traditional cash register is making way for new technology based on tablets, smartphones and other, sleeker devices. These products open up a range of new capabilities for the retailer and the consumer.

Security - Years ago, products like PayByTouch tried to bring fingerprint authentication into the shopping process, but these deployments met with limited success. Today, however, the fingerprint reader built into Apple's iPhones is a key element of making payments through Apple's mobile wallet. Fingerprint authentication is also coming to Google's Android Pay.

On/Off Switch for Cards - Consumers now have more control over when and how their cards can be used, with the goal of reducing stolen-card fraud at the point of sale. Companies like Discover and BBVA let shoppers deactivate their cards completely when those cards are lost or stolen, and also set other restrictions on which types of purchases can be made.

Easier Gift Card Reloads - Prior to launching its mobile app, Starbucks used to handle card reloads at the register. This doubled the time it took each customer to pay, requiring one transaction to load the card and a second to debit it for the purchase. Its mobile app gave patrons the option of checking their balances and reloading their card accounts while waiting in line.

Mobile Pay-at-the-Table - Restaurants such as Olive Garden are getting more comfortable with putting tablets at the table (the Florida-based Italian restaurant chain expects to have tablets at all 800 of its locations by the end of this year). Patrons can review their bill and pay through the tablet, which lights up to tell the waiter that the table has paid.

View the other four ways here. paymentssource.com

"Fraud is not a person - it is a dynamic grouping of statistics that deviate from the norm."
Stuart B. Levine, CFI, CFCI
CEO, The Zellman Group & Zelligent



"Operation T-bone" - Fencing Operations Funneling money to Yemen - Steaks shoplifted leads to 11 stores raided & 242 arrest warrants issued for massive food stamp fraud in Alabama - Funding terrorism? A couple of steaks shoplifted at a Gardendale Walmart three months ago led to the biggest food stamp fraud investigation in Jefferson County's history, and launched 11 simultaneous raids at convenience stores countywide. Led by the Jefferson County District Attorney's Office, teams of law enforcement officers. The officers and agents were armed with 242 arrest warrants and plans to arrest 17 suspects.

The massive probe, dubbed Operation T-bone, targeted those they say have been cheating the food stamp system to the tune of hundreds of thousands of dollars and sending at least some of the profits via wire transfer to Yemen.

The investigation began in February when Gardendale police arrested a man for shoplifting steaks and some other items at Walmart in that city. When they interviewed the suspect, he said he was boosting the items to give to two convenience stores, and he named the stores, authorities said.

Investigators contacted Walmart's Global Investigations Unit in an effort to let them know they would like to attempt to sell property represented to be stolen to those stores, but when they told Walmart the nature of their probe, they learned the conglomerate was already investigating those two convenience stores for EBT fraud. Simply put, they learned, the store owners and managers were using EBT cards that did not belong to them to buy goods in bulk to sell at their stores. ..."

This is huge for us,'' Jefferson County District Attorney Brandon Falls told AL.com. The defendants are accused of buying the government-issued debit cards from those who legally qualified to have them, and then using them to purchase bulk food products to stock their store shelves. The pervasive scheme cheated the food stamp system out of hundreds of thousands of dollars, authorities said. The 19 people arrested were charged with public assistance fraud, fraudulent use of a credit card and theft of property. nydailynews.com f169bbs.com

"Operation Midnight Run" - $1.5M Theft Ring Involving Beer, Tires, Auto Parts, And Beauty Products Busted An organized cargo theft ring spanning New York, New Jersey and Pennsylvania stole $1.5 million in tractor-trailer trucks containing goods including auto parts, face lotions, Guinness and mozzarella cheese and then sold them, state authorities said Friday.

From June 2012 to April of this year, a dozen men conspired to build a network of illicit warehouses and stockrooms filled with stolen goods, driving away with nine trucks and making two purchases of additional products, the state Attorney General's Office said.

The defendants who allegedly stole and fenced the cargo operated the theft ring in New Jersey, New York and Pennsylvania. Twelve men have been indicted on charges they conspired in a $1.5 million series of thefts involving tractor-trailers loaded with clothing, beauty products, auto parts, beer and other cargo, N.J. Acting Attorney General John J. Hoffman announced Friday.

The defendants who allegedly stole and fenced the cargo operated the theft ring in New Jersey, New York and Pennsylvania, according to a release from the Attorney General's Office. The 12 members of the cargo theft ring allegedly worked together in various combinations to steal tractor-trailers containing cargo from New Jersey, New York and Pennsylvania, according to the release.

The ring allegedly rented space at a furniture store in Hillside, which authorities said contained fish oil supplements, Bell bicycle parts, bedding and juices, all from trucks that had been stolen from different locations.

Manus owned warehouse on Midland Avenue in Saddle Brook, N.J. where Corning catalytic converters - stolen on June 20, 2012 and worth more than $120,000 - were recovered. Manus allegedly fenced goods stolen by the ring, buying them himself or finding a buyer, according to the release. At that warehouse, investigators also recovered pallets of beer - including a large amount of Guinness stout - worth more than $23,000, which allegedly were stolen by the theft ring in Easton on June 22, 2012.

The Thursday indictment stems from "Operation Midnight Run," a long-term investigation by the State Police Interstate Theft North Unit, the New Jersey Division of Criminal Justice Specialized Crimes Bureau and the U.S. Department of Homeland Security Border Enforcement Security Task Force.

● The stolen cargo ran the gamut from $120,000 worth of catalytic converters, $165,000 worth of Moroccanoil hair and body products, $152,000 worth of GNC fish oil capsules, $65,000 worth of bedding, more than $77,000 worth of Bell bicycle parts, more than $9,000 worth of Little Hug juices stolen in Passaic, $201,000 worth of clothing, $143,000 worth of Niva skin lotion, $151,000 of Goodyear tires.

"We allege that this ring was stealing hundreds of thousands of dollars in cargo and transporting it through New Jersey on a regular basis so that they could fence the stolen products and reap major profits." patch.com nj.com

ORC Gang member in Saratoga County, N.Y., gets 55 months in fed. prison - $671,183.25 in ORC thefts from Buffalo retailers A 35-year-old Saratoga County man was ordered by U.S. District Judge Richard J. Arcara Friday to serve a 55-month federal prison term and make $671,183.25 in restitution to Buffalo-area retail chains for his role in an organized shoplifting gang that stole hundreds of thousands of dollars in merchandise. Terry Stewart, of the village of Stillwater, was convicted of engaging in a racketeering conspiracy for his role in the gang that shoplifted merchandise from Walmart, Sears, Home Depot, JoAnn Fabrics, Tops and Wegmans stores throughout the Buffalo area. The shoplifters then sold the goods for 25 cents on the dollar to Rico Vendetti of Rochester, who, in turn, sold them on eBay, mainly to out-of-state customers, according to Assistant U.S. Attorney Anthony M. Bruce.

Vendetti is jailed and awaiting sentencing on his felony murder conviction for the death of Homer Marciniak, 78, during a home invasion at Marciniak's Medina home in July 2010, the prosecutors said. Among the items sold on eBay by Vendetti for Stewart and other gang members were breast pumps, whitening strips, cross stitch and needlepoint kits, electric toothbrushes, thumb drives, pet supplements, razors and tool sets, prosecutors said. buffalonews.com

Serial refunders busted at Secaucus Walmart store - outstanding warrants in 6 other locations Temujin Washington, 48, and Sandy R. Allen, 50, were stopped at 4:48 p.m. after trying to return a Slingbox valued at $149 for store credit. Knowing that the item -- a TV streaming device -- was never purchased at the store, Washington and Allen were both charged with theft by deception. According to police, Washington had four outstanding warrants in four separate locations: Clifton for $1,131, Passaic for $372, Totowa for $230 and Woodland Park for $199. Police also said that Allen had two additional outstanding warrants out of Wayne and Paramus totaling $1,641 between the two. nj.com

Do you have an ORC case to share? Publishing it educates the LP & retail community
which might fuel even more jobs and funding.
Share your ORC news and help the industry grow


Security guard at facility pleads guilty to aiding Kentucky bourbon employee theft ring operating for 7 years Leslie Wright, 34, was indicted in May on a felony charge of complicity to receiving stolen property valued at more than $10,000, accused of taking $800 to look the other way while thieves stole 11 stainless steel barrels of spirits from Buffalo Trace Distillery in Frankfort. Prosecutors say a group of people who knew each other through softball formed a theft ring that had been stealing whiskey for at least seven years, making off with liquor from the Buffalo Trace and Wild Turkey distilleries valued at more than $100,000. Nine other people have been charged in the conspiracy. Two have agreed to plead guilty and cooperate with prosecutors. The group relied on workers at the distilleries to aid in their thefts. reuters.com

Applebees Manager Shot and Killed in parking lot in Fayetteville, GA
The search for a killer continues in Fayetteville after the manager of an Applebee's restaurant was shot to death inside his car in the parking lot Sunday. As people learned of 27-year-old Gregory Smith's death Sunday night, they began to stop by the restaurant off North Glynn Street with flowers to support his family and loved ones. Police told Channel 2's Liz Artz whatever happened in that parking lot between the gunman and Smith started outside Smith's red BMW. Police said Smith, the restaurant's night manager, was able to make it inside his car before he was fatally shot. Detectives told Artz they found more than one shell casing. Lt. Mike Whitlow said police have confirmed the shooting happened sometime between 2:58 and 3:15 a.m. Sunday. wsbtv.com

Tips sought on shoplifter who hit security guard, fled Gahanna, OH Kohl's
The theft of clothing from a store in Gahanna is the crime of the week in the Crime Stoppers program. Shortly before 1:30 p.m. on May 7, a woman entered the Kohl's store at 4865 N. Hamilton Rd. She placed clothes in her cart, then transferred the items to a tote bag and tried to leave the store. Security guards tried to stop her. She struck one of the guards and was able to get away. The merchandise was recovered. Because the woman used force against a guard, the shoplifting was raised to a criminal charge of robbery. Surveillance images can be viewed at www.stopcrime.org dispatch.com


Alsip, IL Man Accused of Stealing $8K in Bras, Panties from Victoria's Secret; hit same store 5 times An Alsip man faces felony theft charges after prosecutors say he stole more than $8,000 in Victoria's Secret bras and panties over the past six weeks from a North Riverside mall. Tyrone M. Jackson, 35, first struck the Victoria's Secret store in the North Riverside Park Mall on April 23, when he made off with 25 pairs of panties and 36 bras valued at $2,090 in total. Jackson struck again on April 30, this time stealing 135 pairs of panties with a retail value of $2,090 from the store, which is at 7501 W. Cermak Road in North Riverside, court records state. He stole 40 "clothing items" valued at $1,045 from the store on May 4 before returning May 15 to steal 50 pairs of panties and 15 bras, valued at $1,650, according to court records. Jackson, who also goes by Tyron and is listed in some court records as 36 years old, was arrested June 5, the same day he stole another 23 bras worth $1,181. chicagotribune.com

New Orleans Police investigates rash of Riverbend Armed Robberies
Business owners and employees who work in the Riverbend area are on edge after a rash of armed robberies there. The most recent happened Sunday morning at a gas station. According to nearby store employees, a man robbed Walgreens on South Carrollton Avenue last Saturday. At 6:00 p.m., the man, identified as 26-year-old Earnest Smith, showed up at Sally Beauty Supply with a sawed off shotgun, demanding cash. Smith made away with cash, "Brazilian" hair pieces, boxes of flat irons and two cell phones from employees. A few days prior, police say that Smith was the man responsible for an armed robbery at Subway, where he took money from the cash drawer, before fleeing in an unknown direction. Just after 5 a.m. Sunday, someone held up a clerk at gunpoint, at the Chevron gas station. fox8live.com

Serial Grocery Store Robber in Ohio sentenced to 18 years for Aggravated Robbery and Kidnapping A man convicted of a series of armed robberies of grocery stores throughout Ohio has now been convicted and sentenced to 18 years in prison in Athens County for aggravated robbery and kidnapping. Michael J. Fette, 48, is currently incarcerated at the Lorain Correction Institution in Grafton, Ohio, for convictions from Huron, Logan, Champaign and Knox counties. athensnews.com




Rite Aid Associate assaulted during Robbery in Lexington, KY The Rite Aid on South Broadway was robbed Saturday night, according to Lexington officers. The suspect shoved an employee to the ground when she confronted him. It happened around 11:30 Saturday night. wtvq.com



Kohl's employee sentenced for stealing $11,000 in cash from store in Shakopee, MN A former employee of the Kohl's Department Store in Shakopee received probation and community service time after pleading guilty to stealing nearly $11,000 from the store safe. Mary Sue Kremmin, 46, of Northfield pleaded guilty in Scott County District Court to felony theft. On April 24, Judge Rex Stacey placed her on five years' probation and ordered her to complete 80 hours of community service work. Kremmin must also pay $8,656 in restitution to Kohl's, provide a DNA sample and pay $385 in fines and fees. swnewsmedia.com


Colorado SWAT Team, Looking For Shoplifting Suspect, Blows House To Pieces, Refuses To Pay; Angry homeowner brands cops "thugs" An angry homeowner has branded the police 'thugs' after a SWAT team demolished his house in a hail of bullets and grenades during a hunt for a gunman who was holed up inside. Leo Lech has been left with $250,000 worth of damage to his home in Greenwood, Colorado, following the 20-hour police shootout. He says he told the chief of the Greenwood Village Police Department: 'In any civilized nation ... this is the act of paramilitary thugs,' but he claims that the chief dismissed his comments. The incident unfolded after police and SWAT officers tried to capture Robert Jonathan Seacat, 33, when he was allegedly spotted shoplifting in Aurora on Wednesday. Seacat then opened fire on police when they tried to arrest him a short time later and ran into a random home on Wednesday afternoon. Seacat began a 20-hour stand-off with police and was only taken into custody on Thursday morning. According to police, the SWAT team used chemical agents, flash-bang grenades and a 'breaching ram.' 'There was one gunman with a handgun and they chose to turn this house into something that resembles Osama Bin Laden's compound.' The homeowner had owned the property for two years before giving it to his son, but it is now falling apart. dailymail.co.uk

Judge in CT throws out shoplifter's $600,000 lawsuit vs. The Home Depot
A judge Thursday threw out a $600,000 lawsuit brought by a local man who claimed a security guard at the Home Depot in Fairfield used excessive force against him when the guard stopped him from stealing a pair of skylights from the store. Pasquale Raffone, 49, who pleaded no contest to the crime and is currently serving prison time on larceny charges, claimed the guard grabbed and twisted his arm and then falsely told Fairfield police he had confessed to the theft of the skylights on May 19, 2012. But Superior Court Judge Michael Kamp found there was no basis for Raffone's claim. ctnews.com

Londonderry, N.H., police seek thieves behind gift card scam

Four main counterfeit bill manufacturers may slow the flow of fake money in the Columbus, OH

Two skimming gang members busted in Santa Barbara - Mike Vartabedian and Hagop Krikor Soukiassian - Nationality???

Man sought for questioning in $10K Lowe's credit card fraud in Staten Island

Walgreen's Armed Robber Shoved 10-Year-Old Daughter Out of Car During Chase in Springfield, MA

Three Jack In The Box restaurants were Armed robbed Sunday in San Diego

Three Walmart Associates arrest for 'theft by deception' in Augusta, GA; $5-6K in refund fraud

Kitscoty, Alberta, CN Grocery Store Engulfed in Flames

Kay Jewelers in the Hulen Mall, Ft Worth Texas the victim of a $3,699 gold chain Grab and Run

Kay Jewelers in the Yuba Sutter Mall, Yuba City, CA the victim of a $3,199 gold chain Grab and Run

Kay Jewelers in the Temple Mall, Temple, Texas was the victim Saturday evening of a $14,898 Grab and Run






To apply to today's Featured Jobs, Click Here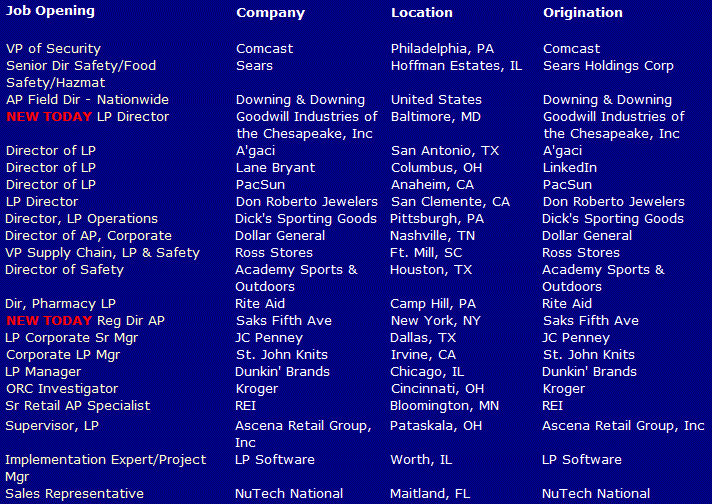 Limited Time Only - Post Your Multi-Unit LP jobs for FREE - Learn More Here




Today's Daily Job Postings from the Net - Appearing Today Only

To apply to today's Internet Jobs, Click Here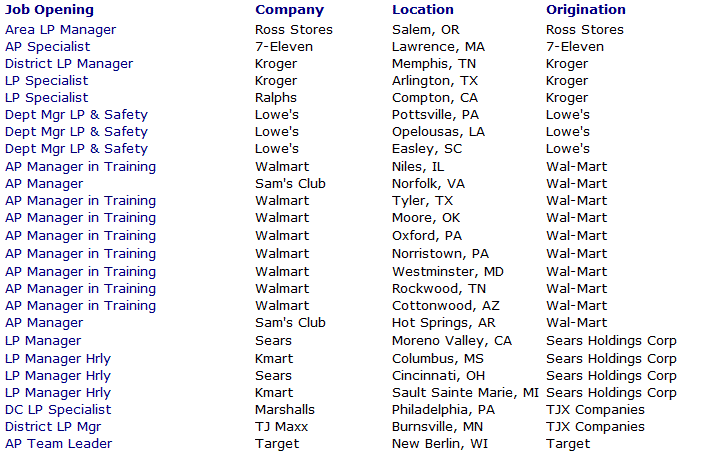 Khristopher Hamlin was named Vice President of Asset Protection for Macy's Northwest Region.
Jacob Gillette was promoted to Director of Loss Prevention Operations for Dick's Sporting Goods.
Jason Shaw, CFI was promoted to Global Loss Prevention Programs Manager for Nike.
Kyle Davidson, CFI was named Asset Protection Manager for Target.
Edwin Colon was named Field Safety Manager for Sears Holdings Corporation.
Jeremiah Villavicencio was named Senior Asset Protection Specialist for Target.
Carlos Flores was named Loss Prevention Agent for Gap Inc.




How to Keep a Talented Team Intact
Having a talented and successful team is more than just finding the right dynamic of people. Once you find the right kind of talent, it's imperative that you keep this group of people together. Ego, ambition and finances may cause some riffs in your team, but here are some ways you can keep them together. Provide choices

Ten Teamwork Killers, And How to Avoid Them There's a reason that organizations want people who are able to work well on a team. It is a hard thing to do, and often leads to failure. Here are some of the biggest causes of teams to fail and how to avoid them. No trust, no success


Last week's most popular articles--

7 Phrases that Will Undermine Your Leadership Communication is at the center of all we do both in our professional and personal lives. Paying attention to your word choices could make all the difference in how you build your reputation and your influence as a leader. Here are some phrases you want to avoid using. Don't "try", just "do"

Everyday Leadership Starts with 'Hello'
What is your morning routine as soon as you get into the office? Do you go right to your desk and check your emails? Do you stop and talk to your team members to see how everyone is doing? As a leader, you have a responsibility to create a positive connection with your team. Just say hello


Competition is a good thing because it's what has made America so strong. Whether it's competition between companies or between executives, it has a tendency to bring out the best in most people and in most organizations. It leads to innovation, invention, growth and it instills a sense of competition in everything we do that tends to motivate and challenge people to reach beyond their own self-definitions of what they can do or can't do. Without it, progress, which is slow to begin with, would be stifled but, with it, you have inspiration and purpose. The whole key is how you compete in the open market, whether as a company or as an executive, reflecting professional standards and a code of ethics is critical even when your competition isn't. The #1 rule should always be never speak ill of the competition because in actuality it's more of a reflection of who you are and not who they are.

Just a Thought,
Gus Downing




Post Your Tip or Advice! Click Here

Please make sure to add d-ddaily@downing-downing.com to your contact list, address book, trusted sender list,
and/or company white list to ensure you receive our newsletter.
FEEDBACK / www.downing-downing.com / ADVERTISE WITH THE DAILY