One Team - One Focus
Doing What's Right for the Customer & the People

Iverify - TransAlarm - Checkview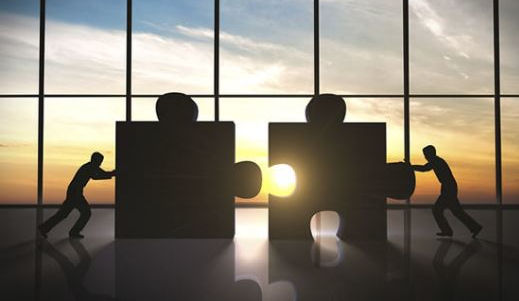 Over the last year, three companies have come together as one with a single, clear objective: To deliver the best and most comprehensive life safety and property protection solutions in North America.

Last June, Iverify purchased TransAlarm and earlier this year, they purchased Checkview.

With a shared DNA, from having been under the same corporate umbrella before their history at Checkview and TransAlarm, the merging of the three actually represents a homecoming of sorts. The teams have worked together before and share the same values and commitment that helped drive Iverify's decision to bring the three together.
With virtually no ramp-up time and unequaled synergies, the merging of the three companies is all about increasing the value to the customer. Combining the teams to better serve the customer with an expanded solution set including Iverify's best-in-class "The I" solution, their real-time interactive remote video and audio protection solutions.

The team is now focused on integrating the best practices of all three companies and increasing the customers touch points while growing the scale of the business in North America; A rarity to see in any merger when most are driven by economies of scale savings, which usually decreases customer touch points.
All three organizations were quite successful on their own and each team's subject matter expertise and commitment to their customer was deeply engrained within their culture. With the same leadership team in place, comprised of security and life safety experts, and teams that see this merger as their opportunity to grow and continue to make a difference, this seamless merger not only makes sense but it also benefits the entire industry.

With rave reviews from established long-term customers that are thrilled to see the teams back together and joining the leader in interactive remote video, the entire management team is truly appreciative of all the support and remain absolutely committed to each and every customer. It's all about driving value to the customer and the people at Iverify who make that happen.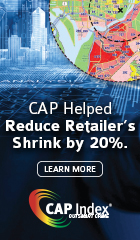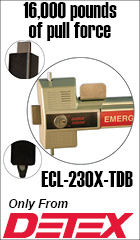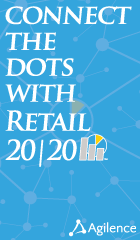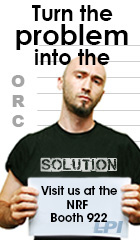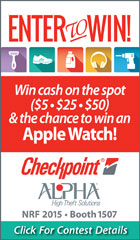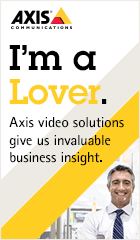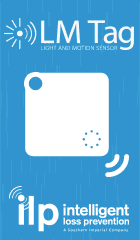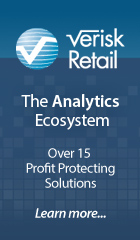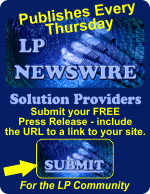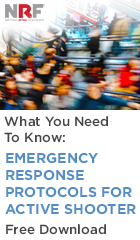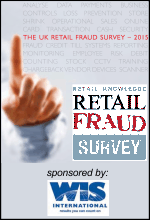 NEW LP Group Selfie




North East Division 1 Global Loss Prevention Team for Staples

Attending the Division 1 Field Leadership Meeting at
Foxwoods Resort Casino in Connecticut

"Make More Happen"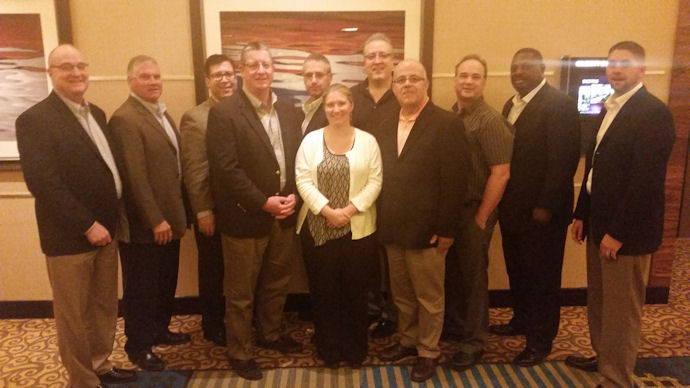 Left to Right: FLPM Jack Dye, FLPM Matt Auger, FLPM Jed Weinstein, Divisional Director Global LP Mike Hannon, FLPM Mark Zibel, LP Ops Auditor Katie Hultman, FLPM Mike Freeley, FLPM Phil Spadaro, FLPM Sean Brown, FLPM Ed Turner


View all the selfies here!



---
We still want your Group LP Selfies - So keep them coming retail LP teams!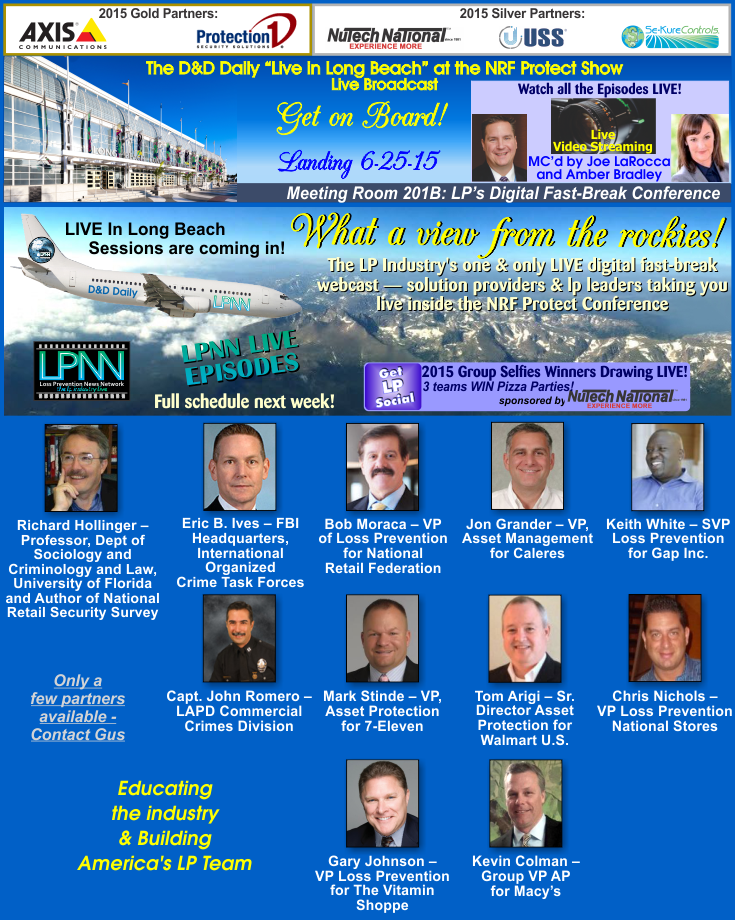 Retail Symposium on Shopping Equity - Today in NYC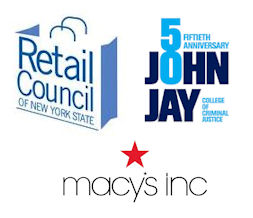 The Retail Council of New York State, in partnership with Macy's, Inc., is hosting a full-day symposium addressing shopping equity today with between 125 to 150 attendees. With retail Loss Prevention executives, academics and community leaders in attendance today, they're having panel discussions and presentations about customer racial profiling, examining it from a community perspective and acknowledging that it's a national issue and not just an LP issue and expands to every aspect of retailing including customer service. They're discussing ways of how it can be indentified and how it can be addressed. There are representatives from both the National Retail Federation and Retail Industry Leaders Association in attendance.

In December 2013, the Retail Council of New York State was instrumental in establishing a "Customer Bill of Rights," which was adopted by several NYC stores after a series of high-profile allegations of racial profiling shook the LP industry. (Watch our LPNN interview on the topic here.) While the Customer Bill of Rights has been helpful in guiding our industry as well as today's discussions in NYC, accusations of racial profiling in retail stores have not gone away. Just last week, four former CVS store detectives filed a lawsuit against the retailer, claiming their bosses ordered them to target black and Hispanic shoppers.

Today's Retail Symposium on Shopping Equity could not be more timely, and we at the Daily fully support everyone involved, as we will continue to report on this critical subject.

See our recap of the NYC Symposium in the Daily tomorrow from Ted Potrikus, President and CEO, Retail Council of New York State.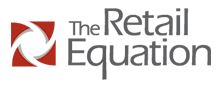 The Retail Equation Adding Value at NRF Protect
The Retail Equation, the industry leader in retail transaction optimization solutions, will present with fellow loss prevention executives during two break-out sessions at the National Retail Federation (NRF) Protect 2015 Loss Prevention Conference and Expo on June 24 at the Long Beach Convention Center:


Exhibitor BIG !deas - High Risk Returns: Store Credits and Other Factors in Fraud
Wednesday, June 24, from 11:30 a.m. to noon.
David Speights, Ph.D., chief data scientist for The Retail Equation, and Peyton Johnston, senior manager of asset protection operations for The Home Depot, will offer insights into the risk factors associated with issuing store credits for returns and how widespread usage may be a key factor of return fraud.


Combatting Return Fraud: A Ten Billion Dollar Problem
Wednesday, June 24, from 4:00-5:00 pm
Bob Walters, senior vice president of sales and marketing for The Retail Equation, and Johnston will moderate a roundtable session taking attendees into the world of return fraud, which represents a $10+ billion loss for the industry, and help attendees consider situations when they're being exploited and what to do to stop the offenders.

Apple retail employees say security bag checking at stores demeaning
Unsealed Court Document Proves that Apple's CEO was Aware of Demeaning Employee Searches at Apple Stores
Tim Cook received complaints on Apple's bag check policy
At least two Apple Inc retail store workers complained directly to Chief Executive Tim Cook that the company's policy of checking retail employees' bags as a security precaution was embarrassing and demeaning, according to a court filing made public on Wednesday. The employee complaints, which a judge ordered unsealed, are part of a 2013 lawsuit alleging Apple should compensate employees for the time it takes to conduct the searches. One worker, whose name was blacked out of the court filing, told Cook in a 2012 message that Apple managers "are required to treat 'valued' employees as criminals." Cook forwarded it to top retail and human resources executives with the query: "Is this true?"

HR chief Denise Young Smith then contacted Apple's strategies head Carol Monkowski to suggest the company should change its policy, proposing a suspension of the bag checks for three to six months followed by analysis of whether any more products had been stolen from stores.

In the lawsuit, plaintiffs Amanda Friekin and Dean Pelle alleged that "screenings" or bag searches, designed to discourage theft, are conducted every time sales reps leave the store, including for meal breaks. The lawsuit, filed in US District Court for the Northern District of California, seeks class action status. Lawsuits from within Apple's ranks are rare.

In the 2012 email to Cook, with a subject line "Fearless Feedback from Apple Retail Specialist," the employee said Apple's policy implies the company does not trust its workers. "These procedures are often performed in front of gawking customers," the employee wrote, adding that workers deserve to be treated with the same respect that Apple shows customers.

"If it is simply a deterrent there has to be a more intelligent and respectful way to approach," wrote Denise Young Smith, Apple's vice president of human resources. A hearing in the lawsuit is scheduled for July 2. patantlyapple.com ibnlive.com digitaljournal.com reuters.com

Nike settles $10M suit against Ex-Designers for breaking non-competes - stealing designs - consulting with Adidas to open "knockoff" of Nike's Design Lab Nike has settled a $10 million lawsuit that accused three of its former designers of stealing a "treasure trove" of trade secrets so they could start a footwear design studio for German rival Adidas. An attorney for the designers - Denis Dekovic, Marc Dolce and Mark Miner - said the case against them had been resolved through a confidential settlement, Reuters reports.

Nike sued the three in December for allegedly breaking their non-compete agreements by stealing sensitive documents, including drawings for an unreleased shoe made for one of Nike's sponsored athletes, and then consulting with Adidas to open a "knockoff" of Nike's own design lab. The designers tried to cover their tracks by erasing emails and text messages from their work-issued cellphones and laptops, the suit said.

Adidas had announced in September that it would open an urban footwear design studio in Brooklyn, to be staffed by Dekovic, Dolce and Miner. Nike also claimed that Adidas knew of the non-compete agreements and promised to pay for any legal fallout. cfo.com

Genetic Information Non-Disclosure Act (GINA) held up in federal court against DNA testing in LP investigation in warehouse case Being relatively a new Act this is one of the first cases where DNA testing used in a loss prevention case to determine a suspect was found to be in violation of GINA. The court rejected the employer's argument that the tests did not constitute a request for genetic information within the meaning of GINA because the test performed can only be used for matching samples and not predicting one's propensity for disease. Instead, the judge looked to the plain meaning of GINA, which among other things defines genetic test as "an analysis for human DNA, RNA, chromosomes, proteins or metabolites..." Clearly, the test mandated by the employer fell within this definition. This case should not only leave its mark in the memory of its readers, it also provides a valuable training moment. The lesson for employers with more than 15 employees is that GINA provides yet another legislative proscription which must be considered when hiring, monitoring, and investigating employee behavior. Genetic analysis is not the way to catch employees. jdsupra.com

A malls are secure, but B, C and D malls are scrambling - declining foot traffic - establishing shopping concepts for the Internet age Everyone's testing new approaches: installing fast-fashion chains in anchor spots, adding restaurants, introducing technology upgrades and generally searching for the magic mix between shopping and entertainment that will bring consumers back. Mall owners are welcoming fast-fashion and the younger shoppers they bring in with open arms. Cheap-chic chains are joined in ascendancy by home and furniture stores, taking space that used to go to fashion. "There's a job to be done of reinventing the concept of a shopping mall." wwd.com

J Crew cutting 175 jobs, Makes design team changes
J. Crew Group, in a major reorganization triggered by difficulties at its J. Crew brand and recent disappointing financial results, is eliminating 175 jobs from its corporate headquarters. The 175 jobs represent between 12 and 13 percent of the total workforce at the headquarters here. The last time J. Crew had cutbacks was in 2008, primarily involving freezing unfilled positions and related to the Great Recession. The current round of layoffs involves filled and unfilled positions. Other strategic and organizational changes are being made in store operations, production, sourcing, and merchandising. wwd.com

Canadian Tire post Manager, Corporate Security and Loss Prevention based in Oakville, Ontario The Manager of Corporate Security & Loss Prevention is accountable for supporting and assisting in the development and implementation of corporate security policies, standards and programs to increase the safety and security of CTC employees, assets and the brand. taleo.com

L.H. Jewellery Ventures (PANDORA Jewellery) post Inventory and Loss Prevention Manager position in Edmonton, Canada The PANDORA-LHJV Inventory Control and Loss Prevention Manager is responsible for inventory item accuracy and shortage control for franchised locations across Canada. linkedin.com

Bon-Ton Stores to hire 100 for fulfillment center including an LP team in West Jefferson, OH

D.C.-area becoming the Silicon Valley of cybersecurity

Mattress Firm to open 220-240 stores

Men's Wearhouse to operate 300 Macy's tuxedo shops

Aldi to open 45 stores in California in 2016

Gymboree to close 30-40 stores

Quarterly Same Store Sales Results
Men's Warehouse Q1 up 6.8% at Men's Wearhouse, 0.8% at Moores and 7.3% at K&G and decreased 1.5% at Jos. A. Bank with sales up 40.4%
Krispy Kreme Q1 domestic comp's up 5.2% with revenue up 9%
Destination Maternity Q1 down 1.1% with sales down 1.3%

All the News - One Place - One Source - One Time
The D&D Daily respects your time & doesn't filter retail's reality




The Biggest Cyber Threat Is Inside Your Company - Do you know who's about to go rogue in your business? Data theft by insiders is rampant but usually not discovered until after they've left. Interestingly, although financial gain remains the top motivation for bad behavior, "convenience" ranks a close second - employees ignore the rules because they see them as inconvenient and don't understand the consequences of their actions. Because these threats arise inside the network perimeter, intrusion prevention and detection systems, designed to counter unauthorized access attempts from outside, aren't much use against them. We need something extra.

Over the past decade or so, several approaches have been developed to address the spectrum of insider threats. As well as the obvious things - carefully screen new hires, re-screen everyone periodically, restrict access and permissions to the minimum needed, and have clear policies, reinforced by periodic education and training - two broad groups of processes and technology have emerged: •Retrospective review: Watch everything that goes on and record every event. •User Behavior Analysis (UBA): We are all to some degree creatures of habit, and when we decide to behave badly, our patterns of behavior almost always change in detectable ways. cfo.com

Criminals receive 1,425% return on investment from malware attacks This week saw the release of the 2015 Trustwave Global Security Report which has revealed the top cybercrime, data breach and security threat trends from 2014. 2015 Trustwave Global Security Report: Key Highlights Return on investment: Attackers receive an estimated 1,425 percent return on investment for exploit kit and ransomware schemes ($84,100 net revenue for each $5,900 investment) Where victims reside: Half of the compromises Trustwave investigated occurred in the United States. Who criminals target: Retail was the most compromised industry making up 43 percent of Trustwave's investigations followed by food and beverage (13 percent) and hospitality (12 percent). Top assets compromised: 42 percent of investigations were of e-commerce breaches. Forty percent were of point-of-sale (POS) breaches. Data most targeted: In 31 percent of cases Trustwave investigators found attackers targeted payment card track data (up 12 percentage points over 2013). Twenty percent of the time attackers sought either financial credentials or proprietary information. Lack of self-detection: The majority of victims, 81 percent, did not detect breaches themselves. How criminals break in: Weak remote access security and weak passwords tied as the vulnerability most exploited by criminals in 2014. retailfraud.com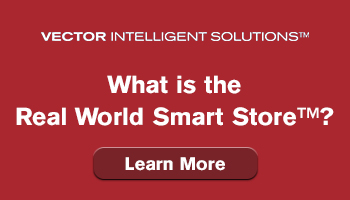 CISOs Face 38% Increase in Security Costs Over Next Decade - Report CISOs face a 38% increase in cybersecurity costs over the next decade thanks to poor decision-making over where to target key investments, according to non-profit think tank RAND Corporation. It warned that the threat landscape moves so fast, the effectiveness of security tools can drop as much as 65% over a decade. It advised that the less sexy areas of cybersecurity - security management, automation and policy enforcement - should be focused on for maximum longer-term RoI. infosecurity-magazine.com

75 percent of companies have significant risk exposure

Brookshire Grocery, Publix eye beacon technology - Digital Signage and beacon technology will become the norm Retailers will eventually reinvent the store around digital, mixing hard copy signage with digital signage via beacons. Now that the cost of beacon technology is decreasing, Stites expects more companies to move to digital signage. "You'll see it become the norm," she said. supermarketnews.com