The Zellman Group Awards LPC Scholarship
to Samantha Murphy, AP Manager, Walgreens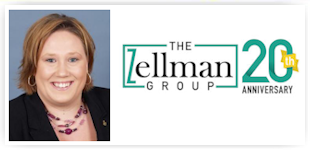 We wanted to thank everyone again who participated in our LPC Scholarship Essay Contest. We are thrilled with the number of submissions we received from the variety of LP Professionals. It was a challenge to narrow down all of the great submissions but we are excited to have made our selection.

This week we wanted to highlight winner, Samantha Murphy. Samantha has been in the retail world for the last thirteen years. During her career, she has had the opportunity to work in a variety of roles, with her most current role as AP Manager at Walgreens. As AP Manager, Samantha is responsible for overseeing sixty retail pharmacy locations. Besides her role in AP, Samantha is also the mom of two wonderful children. Congratulations Samantha, we wish you all the best in your studies!

175 CEOs Join Forces For Diversity and Inclusion
A new CEO-led alliance launches today, the largest-ever commitment to advance diversity and inclusion in the workplace. Some 175 companies have signed on, including Fortune 500 stalwarts Cisco, Dow Chemical, HP, The Home Depot, Merck, Morgan Stanley, Staples, Target, and Walmart. (Walmart is number one on the Fortune 500 this year.)

The CEO Action for Diversity and Inclusion will focus on three main areas: Creating a safe workplace environment for dialog, mitigating unconscious bias, and sharing best - and worst - practices. fortune.com

Guard Against Harassment of Muslims, Particularly After Terrorist Attacks
The Equal Employment Opportunity Commission (EEOC) prioritized the fight against Islamophobia in its strategic enforcement plan for fiscal years 2017-21 and HR professionals should follow the agency's lead, experts say, particularly after terrorist attacks.

A May report from the Council on American-Islamic Relations (CAIR) in Washington, D.C., showed a 57 percent increase in anti-Muslim incidents in 2016 over the previous year. HR could foster greater tolerance by combatting harassment and providing reasonable accommodations. Ramadan, which is observed May 26-June 24 this year, may result in its own accommodation requests. During this holy month, people of Muslim faith abstain from eating during daylight hours.

If there were one or two more big incidents of terrorism there could be "a big backlash." He said that HR professionals "should consciously be more public and more unequivocal in condemning harassment" against Muslims.

"Employers should be proactive about creating and fostering tolerant and respectful workplaces," "Some people feel permission in our current political climate to behave inappropriately in the workplace. Employers must be diligent." shrm.org

Workplace Shootings Are "Becoming Common" - "Becoming an Epidemic"
Orlando shooting is latest in growing trend of workplace violence, expert says
There were 417 homicides at workplaces across the country in 2015, according to the Bureau of Labor Statistics. Three hundred fifty-four of those were shootings, a 15 percent increase from the previous year. It was the first time the number of shootings had increased since 2012.

"There are always, always, always signs," Bonczyk said. "It has gotten worse, and it's becoming an epidemic. There used to be a time when an employee shooting someone in the workplace would be a shock. Now it's becoming common."

"When a business terminates an employee, they need to do a threat assessment," Villanueva said. "If they have a past history of bullying or violence, that's a warning."

Bonczyk said her research shows there have been 150 employee-on-employee killings since 2010.

Bonczyk said there have been eight workplace killings so far in 2017 - five of which happened in Florida, including a stabbing outside an Orange County Wal-Mart that left a supervisor dead. A former employee, Caswayne Williams, 23, is charged in the killing of Davon Brown.

The Occupational Safety and Health Administration says about 2 million people are victims of workplace violence each year. But there are ways to prevent such incidents.

A recent survey by Firestorm Solutions, a Georgia-based consultant, said more than 90 percent of employees are concerned about workplace violence, while only about 50 percent have had any formal training related to it. orlandosentinel.com

Orlando: Some businesses bounce back, others struggle,
A year after Pulse nightclub shooting
In Orlando, Florida, many people will think of June 12th as the one year anniversary of a gunman walking into a gay nightclub and opening fire, killing 49 people and injuring 53 others.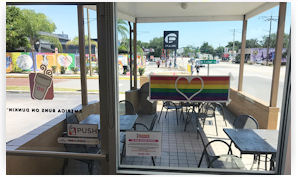 After the attack, nearby businesses shut their doors for more than a week while police processed the scene. Now, some businesses are still struggling to bounce back while others are adjusting to the "new normal" in a neighborhood forever altered by the attack.

On a recent morning at the Dunkin' Donuts on Orange Avenue, it's very busy. Store manager Betzey Arce said business is finally picking up again after the shooting at Pulse nightclub. There's a sense of community among businesses she said she hasn't seen before - many still display Orlando United banners in storefronts.

The doughnut chain sits right next to Pulse. The nightclub has not reopened, but it has become a makeshift memorial. Visitors from all over the world come by to pay their respects. Arce watches through a store window. For her, it all serves as a daily reminder of the lives lost. marketplace.org

Joe Biden's niece pleads guilty to $110,000 theft from NYC drugstore
A niece of former Vice President Joe Biden has pleaded guilty in a $110,000 credit-account theft at a New York City drugstore. Caroline Biden admitted Friday to grand larceny and petty larceny, with an agreement to get two years' probation if she repays the money, does 10 days of community service and avoids re-arrest for a year.

A complaint says the 29-year-old used a borrowed credit card to open a customer account at the Manhattan shop without the cardholder's OK then racked up the tab over a year.

In 2013, she was charged with striking a male New York City police officer. She was arrested on charges of obstructing governmental administration, harassment and resisting arrest, CBS New York reported. She got treatment for anger problems, and the resisting-arrest case was dismissed. cbsnews.com

2017 National Cargo Theft Summit - Atlanta, Oct. 4th - 5th, 2017


The National Cargo Theft Task Force is joining resources with the Midwest Cargo Theft Task Force, Georgia Bureau of Investigation Major Theft Unit and the Memphis Cargo Theft Task Force which includes Tennessee, Arkansas and Mississippi, in an effort to provide the utmost information regarding cargo theft.

This summit will feature leading cargo crime authorities from across the country. Law enforcement and private sector speakers will explain the national strategy, patterns and practices of cargo thieves, recent investigative case studies, and how to combat cargo theft. If you deal with cargo in any aspect of your position, this event will be of benefit to you!

The registration fees are $50 for law enforcement and $250 for non-law enforcement. Vendor space is available for $450 (with additional optional charge for electric). A vendor registration includes one complimentary registration, an 8 ft. skirted table and two chairs.

See the event brochure for registration, hotel and vendor information. Training materials, continental breakfasts, breaks and lunches will be provided. REGISTER ONLINE

With flood of tourists ahead, will Staten Island be a terror target?
If the developers of the New York Wheel and Empire Outlets are correct that thousands of tourists will pour off the Staten Island Ferry and into St. George every day, the area could become a terrorist target, experts say.

Both attractions are planning spring 2018 openings, and while there's disagreement on how many people will take the ferry or bus and how many others will drive, there's no debate that the North Shore will see more crowds than it does now.

"Anywhere you have a focal point of thousands ... of people, you're going to have a higher risk" of attacks, said former NYPD commissioner Bernard Kerik. New York City is one of the biggest targets for terrorist attacks, Kerik noted, and Staten Island will be no exception if terrorists see an opportunity. silive.com

"Socially conscientious consumerism has been on the rise for years"
Study: 25% of Americans Say Politics Drove Them to Boycott Brands
Think there's more hoopla about brand boycotts than actual boycotting? Maybe not. A new Ipsos survey found that 25% of Americans said they had stopped using a brand's goods or services in the previous three months because of protests, boycotts or the brand's perceived political leanings. A quarter of the U.S. population amounts to around 80 million people according to US Census data. adage.com

Retailers Look To Block Cherokee Opioid Suit
Major pharmacies and drug distributors including Walgreens and McKesson asked an Oklahoma federal court Thursday to pump the brakes on the Cherokee Nation's efforts in its tribal court to make them pay for the opioid crisis plaguing its citizens, contending that the tribe lacks jurisdiction.

McKesson Corp., Cardinal Health Inc., AmerisourceBergen Corp., CVS Health, Walgreens Boots Alliance Inc. and Wal-Mart Stores Inc. sued Attorney General of the Cherokee Nation Todd Hembree and Cherokee Nation District Court Judge Crystal Jackson, seeking to enjoin them from prosecuting and adjudicating the tribal court case against the companies.

The tribe filed its underlying lawsuit in April, contending that the companies have "habitually turned a blind eye to known or knowable problems in their own supply chains," creating "conditions in which vast amounts of opioids have flowed freely from manufacturers to abusers and drug dealers - with distributors regularly fulfilling suspicious orders from pharmacies and pharmacies regularly ignoring 'red flags' in prescription presentation."

Their behavior has allowed "massive amounts" of opioid pills to be diverted to the black market in a manner that has fueled an epidemic of opioid abuse in the Cherokee Nation, the tribe has said, adding that opioid-related overdoses more than doubled between 2003 and 2014 in the 14 counties in northeast Oklahoma comprising the nation. law360.com

Victoria's Secret Reaches $12M Deal In Clerks' Wage Suit
Victoria's Secret Stores LLC has agreed to pay $12 million to settle a proposed class action alleging the company cheated workers scheduled for "call-in" shifts out of reporting time pay, wrapping up the suit Thursday before the Ninth Circuit could rule on a pending appeal in the case. law360.com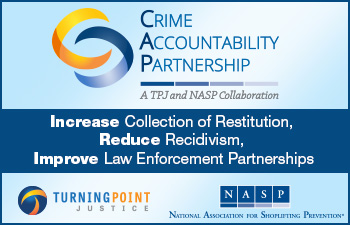 Aldi fires $3.4 billion shot in U.S. supermarket wars
Opening 900 new stores in next 5 years
German grocery chain Aldi Inc said on Sunday it would invest $3.4 billion to expand its U.S. store base to 2,500 by 2022, raising the stakes for rivals caught in a price war. Aldi operates 1,600 U.S. stores and earlier this year said it would add another 400 by the end of 2018 and spend $1.6 billion to remodel 1,300 of them.

The investment, which raises Aldi's capital expenditure to at least $5 billion so far this year, comes at a time of intense competition and disruption in the industry. reuters.com


Senior Manager Security Projects - Global Security for Walmart in Bentonville, AR
Develops and manages supplier relationships by implementing supplier performance metrics; assessing supplier performance; providing performance information; recommending suggestions for non-compliance with contract terms; approving supplier invoices and audits; monitoring contracts and invoices against standards; and providing company training for contractors to ensure compliance with company procedures. walmart.com

Director, Data Analytics, Experience Protection - Sam's Club in Bentonville, AR
As a Director on the Sam's Experience Protection team, you will help set direction and build capabilities to solve for fraud and risk detection. You will apply your skills in machine learning, big data profiling, statistical exception identification, and data visualization. You will help lead capability teams that will call on your experience in managing & mentoring technical talents-this requires a unique talent who can both lead and execute. You have a chance to help shape business direction for one of the largest retailers in the world, working for a $58 billion organization that works with 40 petabytes of data. walmart.com

Belk, Director, Corporate LP, job posting taken off website

Gymboree Files Bankruptcy to close 375 to 450 stores out of 1,281 stores

The RealReal - Director, Facilities and LP, job posting taken off website

Neiman Marcus and Saks end merger talks

Report: The Body Shop to be sold in $1 billion deal

Last week's #1 article --

Sears store closures for 2017 now pushing 250
Sears is closing an additional 66 stores on top of the 180 closures already announced this year. Among the new round of planned closures are 49 Kmart and 17 Sears stores.

Business Insider on Tuesday published a list of 72 new store closures, including 49 Kmart stores, 16 Sears stores and seven auto centers.

With store closures for the year now at just under 250, Sears has nearly halved its store footprint since 2012, from 2,019 then to fewer than 1,200 this year once all planned closures are made. The company this year also sold its popular Craftsman tools line to Black and Decker for $900 million and has begun outsourcing its Kenmore home appliance brand. retaildive.com