2017 GLPS - Group LP Selfies
Your Team - Your Pride - Our Industry
Building Industry Pride - One Team Selfie at a Time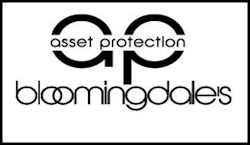 The Bloomingdale's Los Angeles Market Asset Protection team
"Be So Good, They Can't Ignore You"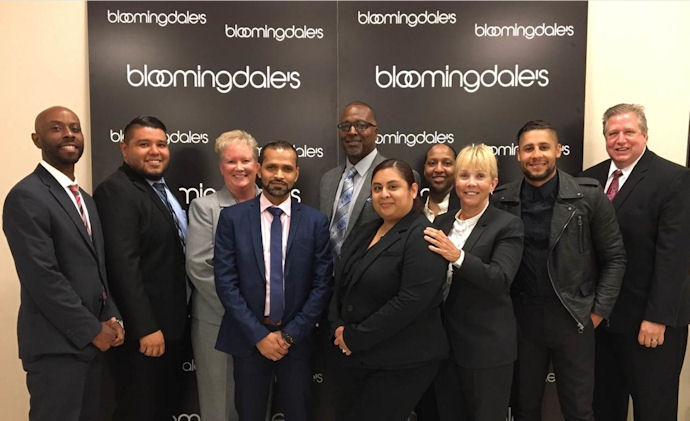 Pictured left to right: Kareem McMorris-Asset Protection Manager, Fernando Nunez-AP Supervisor in training, Sandy Chandler, Director, Asset Protection, Sami Shaikh-Asset Protection Supervisor, Leslie Chapman-Asset Protection Manager, Diana Osorio-Asset Protection Supervisor, Nischa Martin-Asset Protection Supervisor, Linda Bearss-Asset Protection Manager, Christopher Arocho-Asset Protection Supervisor, and Steve Pace-OVP Stores Asset Protection


---
CAP Index & RLPSA 2017 Crime Survey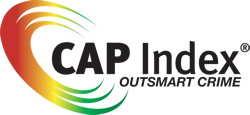 The RLPSA has once again engaged the services of CAP Index to conduct a study on crime trends and the use of security measures in the restaurant industry. Collaboration on surveys such as the following is just one of the many member services provided by RLPSA.

Your feedback helps to provide information on trends in the industry and is also useful for the membership to help in their crime prevention efforts.

In cases of multiple brands within a company, the survey should be filled out separately for each brand. All responses remain confidential. If desired, you may forward this survey to be completed by another individual within your company. The survey should take less than 30 minutes to complete. Your time is greatly appreciated!



The RLPSA would like to thank CAP Index for its efforts and expertise in conducting the survey and evaluating the results.

For more information about the CAP Index Survey, conference registration, or RLPSA membership, email RLPSA Executive Director, Amber Bradley at amber.bradley@rlpsa.com.

Restaurant Industry Only

Take the survey here! View last year's survey results here.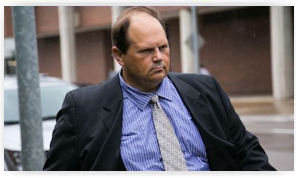 Security Director Pleads Guilty $3M - Multi-State Lottery Rigging
Eddie Tipton, the former security chief accused of rigging lottery drawings in several states, could face up to 25 years in prison under a plea agreement worked out with prosecutors in Iowa and Wisconsin.

Eddie Tipton, 54, formerly worked as the information security director for the Urbandale-based Multi-State Lottery Association that administers games like Powerball, Megamillions and Hot Lotto nationwide.

The agreement released Monday shows Tipton will plead guilty to three felony charges in Iowa and Wisconsin for his central role in a six-year scheme that prosecutors say allowed him, brother Tommy Tipton and a close friend to cash in on $3M in lottery drawings in Wisconsin, Kansas, Oklahoma and Colorado.

Investigators contend that Tipton's insider access allowed him to manipulate computers so that he could determine the winning numbers if a drawing met certain conditions, including certain days of the year and week. desmoinesregister.com

18 Pilot Flying J Exec's - Sales Team
Cheated Truckers Out of Millions in Fuel Rebate Fraud
"Pilot Flying J Workers Want More Time To Mull Plea Options"
Former employees of Pilot Flying J, the truck stop chain owned by the family of Tennessee Gov. Bill Haslam and Cleveland Browns owner Jimmy Haslam, asked a Knoxville federal court Monday for more time to consider plea agreements over allegations they cheated truckers out of diesel fuel rebates.

Former Pilot Flying J president Mark Hazelwood and seven other former employees accused of fraudulently withholding fuel rebates from customers asked the court for an additional month to review evidence in the government's case against them, before they decide whether to plead out of the case.

Federal agents raided Pilot Flying J's Knoxville headquarters in April 2013, and an FBI affidavit alleged that both Hazelwood and the company's chief executive, Jimmy Haslam, knew that sales staff were withholding rebates from some of the company's less-sophisticated customers.

Ten other former employees have already pled guilty to the scheme, while the company agreed in 2014 to pay $92 million in fines. law360.com

Tracking Stolen Goods With IoT Device
Burglars Stung by IoT Bees in Santa Clara
Technology startup Roambee helped police locate the company's own stolen goods with its Internet of Things devices used to track assets and shipments via GPS, cellular, Wi-Fi and Bluetooth Low Energy functionality.

When burglars broke into the offices of Internet of Things asset-monitoring technology startup Roambee in Santa Clara, they helped themselves to laptops and some unfamiliar devices that looked like cell phone chargers. Those devices turned out to be Roambee's Bees with built-in Wi-Fi, GSM, Bluetooth Low Energy (BLE) and GPS functionalities, as well as sensors and cameras.

Roambee's employees discovered the robbery the next morning, remotely commanded the missing Bees to identify themselves on a per-minute basis and began tracking the devices. Approximately eight hours later, says Santa Clara Police Lieutenant Dan Moreno, the suspects were in custody and the Roambee property had been found, along with goods stolen during previous burglaries.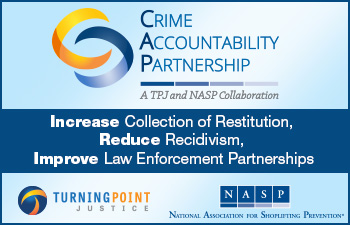 The company's founders, Subramanian and Sanjay Sharma, had originally come from RFID firm KeyTone Technologies. They found that their customers that employed radio frequency identification were interested in a solution offering greater mobility and sensor technology, so three years ago they formed Roambee. They developed the GPS-based tracker device, which is leased to customers, comes with a variety of built-in features to identify location and status, and can connect to sensors for the purpose of condition monitoring.

Thus far, several thousand devices are being used by pharmaceutical, logistics and consumer electronics companies to track goods as they move through the supply chain. The devices, measuring 5 inches by 3 inches by 1 inch, can be embedded in pallets or placed into boxes to track not only their location but also such conditions as light and shock, in order to identify when a door or box is opened unexpectedly, or to track such movement as the removal of a box from a truck at an unauthorized location. The built-in cameras can be programmed to take a picture if such an event occurs. rfidjournal.com

Savannah, GA Summit to Address Container Cargo Theft
According to the Georgia Bureau of Investigation, cargo theft activity around the Port of Savannah has escalated since the first of the year. "They are seeing the loss of full container loads as well as pilfering from containers, mostly in off-port holding yards," said Jac Greenlee, vice president of the board of the Southeast Transportation Security Council, or SETSC.

This rise in crime has prompted SETSC, a nonprofit organization dedicated to addressing the growing problem of cargo theft throughout the Southeast, to partner with the GBI's Major Theft Unit and the Georgia Center of Innovation for Logistics for a free one-day summit June 20 at Georgia Tech Savannah.

According to Greenlee, the purpose of the summit is threefold. "First, we want to share current intelligence regarding container cargo theft: what's happening and how it's happening. Second, the GBI major crimes unit will share their statistics on where this is taking place, identifying those yards whose security practices leave something to be desired. Finally, we'll go over best practices - how to make sure your cargo is secure." Learn more about the Savannah Intermodal Security Conference here. sav-cdn.com

Retail bloodbath: Bankruptcy filings pile up
More than 300 retailers have filed for bankruptcy so far this year, according to data from BankruptcyData.com. Most of those filings were for small companies -- the proverbial Mom & Pop store with a single location. But there are also plenty of household names on the list.

Most of these stores are suffering from the same thing: A shift away from traditional storefronts to online shopping. Not all of these chains will eventually go out of business. Most of them fled for Chapter 11, which allows a company to keep operating while it restructures its debt. But the sector is already on course for a record number of store closings this year.

Here's a list of some of the more prominent retail bankruptcies to date. cnn.com

Sears cutting 400 Jobs- Mostly at Corporate
Sears said Tuesday it's cutting 400 jobs at corporate offices as it works towards a goal of reducing costs by $1.25 billion in fiscal 2017. The cuts will primarily affect workers at Sears' headquarters in Hoffman Estates, Illinois.

Sears has also been eliminating store-level positions this year, as well as slashing hours for its part-time workers. businessinsider.com

Sears Canada running out of cash & reveals 'significant doubt' it can stay in business
Sears Canada said Tuesday it has "significant doubt" about its ability to stay in business, and is looking at a possible restructuring or sale. The company said its forecasted cash flows from operations will not be enough to cover its obligations coming due over the next year. "Accordingly, such conditions raise significant doubt as to the company's ability to continue as a going concern," the company said. businessinsider.com

Express Inc's COO - If we can't get the rents we need we'll close stores
Mall Tenants Play Hardball In Lease Negotiations
Retailers are flexing their muscles in lease talks as landlords scramble to keep space filled.

Express Inc., a Columbus, Ohio-based apparel retailer, said 50% of its leases are coming up for renewal in the next three years and it will focus on lowering occupancy costs to reflect traffic declines.

"We're going to continue to create more flexibility than we have today with our leases. And if we can't get the rents we need, we will close stores. And we will be very disciplined with our negotiations with the landlords," said Express Inc.'s chief operating officer Matthew C. Moellering during a recent earnings call.

"A lot of it is posturing," said Joel Bayer, president at property developer and owner O'Connor Capital Partners. "It's sort of a game of chicken. Who's going to blink first?" wsj.com

Wayne, PA: Police recognize TJ Maxx Loss Prevention on 18-Year Partnership
At a June 12th Board of Commissioners meeting, Radnor Township Police commended the loss prevention staff at the Wayne TJ Maxx for their assistance with crime in the township.

Radnor Police Deputy Superintendent Andy Block said the department has partnered with the store for 18 years, saying police and the loss prevention unit have formed a great relationship over those years.

Four members of the unit were commended, including Michelle Mack who helped Radnor Police put an end to a theft ring that was hitting TJ Maxx and other retail store across the eastern seaboard. Radnor Police Deputy Superintendent Chris Flanagan called Mack a "powerhouse worker" at the commendation ceremony.

Police Superintendent William Colarulo thanked the staff at TJ Maxx for being good partners with the township and police department. patch.com

Director Loss Prevention - HOT TOPIC, City of Industry, CA
We're looking for a talented and experienced Director of Loss Prevention who will be responsible for directing and developing the Loss Prevention Team including LP Managers and Auditors for stores and the two distribution centers.

Hot Topic, Inc. currently operates more than 600 Hot Topic stores and BoxLunch concepts. Hot Topic offers music/pop culture influenced and licensed apparel, accessories, music and gifts for guys and girls. BoxLunch is a retail brand with a mission-for every $10 spent on licensed & non-licensed gear, a meal is donated to Feeding America. lever.co hottopc.com

Sr. Manager Assets Protection & Safety - Denny's, Los Angeles, CA
This position is responsible for minimizing the financial losses of restaurant operations related to theft, vandalism, accident and injury. This position requires the ability to develop ways to detect safety issues and security violations and to put programs in place to prevent repeat occurrences. Communicates with Vice President of Brand Protection, Quality & Regulatory Compliance on any and all adverse issues of concern that affect Denny's restaurants or the brand. dennys.com

Director, Asset Protection - Goodwill - Easter Seals Minnesota, Saint Paul, MN
The Director of Asset Protection is responsible for providing strategic leadership to the Asset Protection team. This position is responsible for minimizing the financial losses of the organization's operations related to theft, vandalism, accident, and injury. This position requires the ability to develop ways to detect safety issues, security violations, and to put programs in place to prevent repeat occurrence. Must be successful in developing effective partnerships with all levels of management to help curtail loss from accidents, crime and other reasons. icims.com

Extra 20% off NRF PROTECT Retailer Conference Pass: Use Code Downing17
Visit nrfprotect.com to register.



D&D is proud to partner with the National Retail Federation to offer readers a special discount on the upcoming NRF PROTECT Conference & EXPO, happening June 26-28 in Washington, D.C. NRF PROTECT is the most important event of the year for retail and restaurant loss prevention and asset protection professionals, attracting more than 2,500+ attendees. The 2.5-day program includes presentations from brands including Dunkin' Brands, TJMaxx, The Kroger Company, The Home Depot, and special keynotes from Former FBI Lead International Kidnapping Negotiator Christopher Voss, NFL Head of Security Cathy Lanier, and NFL Great Peyton Manning. More than 200 vendors will showcase the latest security solutions on the EXPO floor.

EXPO-only passes are free for retailers, and retailers can use promo code Downing17 to receive a special 20% extra discount on Full Conference passes. Good for new registrations only; does not apply to retail team registrations. Visit nrfprotect.com to register.

J.Crew is 'rearranging deck chairs on the Titanic' as sales plummet

Report: FTC staff to recommend against Walgreens-Rite Aid merger

Fred's secures additional financing to acquire divested Rite Aid stores


Quarterly Same Store Sales Results
Sears Canada Q1 comp's up 2.9%, sales down 15.2% (decline in Direct business)
Neiman Marcus Q3 comp's down 4.9%, sales down 4.9%
J Crew Q1 comp's 12%, sales down 6.3%

Tyco Retail Solutions
Experience the Future of Retail Today
By Tony D'Onofrio, Chief Customer Officer, Tyco Retail Solutions
As the industry rapidly evolves, we are seeing digital and in-store retail channels converge. Big Data, mobility, cloud computing, globalization and unified commerce are shaping the way retailers conduct store operations and how they reach modern shoppers.

The proper use of technology can elevate store performance, minimize shrink and drive revenue growth. But this can be a significant operational undertaking. As a starting point, retailers should interact with experts to address challenges and business goals in addition to physically experimenting with solutions.

It's this exchange of insights and ideas that drives value for retailers happens right inside the doors of one of our Retail Experience Centers.

You wouldn't buy a new car without taking it for a test drive, right? Similarly, before you invest in retail technology solutions, I encourage you to see how they work in person. At our Retail Experience Centers, you can see how our solution can be customized to suit a wide range of busi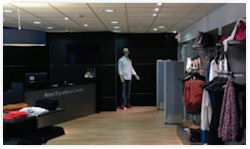 ness needs. At our centers, subject matter experts share real-world experiences and facilitate planning discussions focused on strategies to help improve efficiencies and increase sales. Our live demos showcase the breadth of our integrated solutions including:
● Loss Prevention solutions
● Inventory Intelligence solutions
● Traffic Insight solutions
● Safety and Security solutions
From apparel to top fashion retailers; hard goods to DIY; and everything in between, we'll prove how our solutions provide a fully integrated, total store experience.

This lab-like environment and access to subject matter experts allows retailers to experiment with solutions and determine how to stay ahead. For Johnson Controls, we benefit by collaborating with retailers in person to continuously innovate and provide the most value. Check out our Retail Experience locations around the globe and schedule a time to visit a showroom near you here.

If you are planning to attend NRF Protect, be sure to stop by the Johnson Controls Booth 401 to experience what's in-store and get a glimpse into the latest innovations in loss prevention and inventory intelligence.
Credit Card's Are Getting "Smart" With Fingerprint Identification
MasterCard plans to introduce a variation of the chip-carrying credit card that uses fingerprint identification to produce secure point-of-sale transactions. The card is currently in a trial phase in South Africa, but MasterCard intends to expand testing to Asian and European markets within a few months, targeting a worldwide rollout by the end of 2017.

Here's how it works: Your fingerprint pattern is encrypted and stored on the card's EMV chip using a fingerprint reader embedded in the opposite end of the card. When you insert your card into a chip reader to initiate a transaction, you place your finger over the fingerprint reader portion of the card (which stays outside the merchant's chip reader). The chip validates your identity by matching your fingerprint to the stored pattern, allowing the transaction to proceed. The change is simple for merchants, since those that already have a chip reader do not have to invest in a separate fingerprint reader.

Theoretically, this biometric card improves security over chip-and-PIN because a thief may have managed to get your PIN as well as your card and a fingerprint card is certainly more secure than a chip card that requires only a signature.

Fingerprint reading devices are not infallible, as they have been breached in several inventive ways on phones but thieves are not likely to take the effort to fool point-of-sale transactions this way. They are far more likely just to use your card for online transactions. Online transactions bypass the fingerprint process entirely, using other identifying information that may have already been stolen along with your card information (such as passwords and security questions). kmir.com

Don't Be Held For Ransomware
Five fundamental steps your company can follow to curb its chances of falling victim to a ransomware attack
1. Adopt prevention programs. Most ransomware attacks start as a phishing attack. Prevention training and awareness programs can help employees recognize telltale signs of phishing scams and how to handle them. Guide your employees on how to recognize and avoid fraudulent e-mails or what to do in the event of a social engineering attack. Keep testing internally to prove the training is working.

2. Strengthen e-mail controls. Ransomware attacks are frequently delivered via e-mail. Strengthening e-mail controls can often prevent malicious e-mails from reaching employees. Make sure you have strong spam filters and authentication. Scan incoming and outgoing e-mails to detect threats and filter executable files. Consider a cloud-based e-mail analytics solution and how e-mail is configured and file extensions are displayed

3. Improve CMDB. Companies need to be very diligent about building a complete configuration management data base (CMDB). It may be surprising, but most companies do not know all the IT systems in their environment across all subsidiaries and business lines. If you don't know what you have, how can you protect it?

4. Insulate your infrastructure. Attackers are getting smarter, and it's easier for unsuspecting employees to make mistakes by failing to recognize malicious e-mails. There's a host of solutions here, from removing or limiting local workstation administration rights to seeking out the right configuration combinations (including virus scanners, firewalls, and so on). Regular patches of operating systems and applications can foil known vulnerabilities: Microsoft patches related to this particular threat was one kind of measure that Accenture used back in March 2017 as part of our normal patching cycle.

5.Plan for continuity. Ransomware attacks are far from random - they are highly targeted and intentional, meaning that many can be averted via meticulous prevention. But even with the best defenses in place, successful attacks can occur. Having a strong business continuity plan for recovery - one that's regularly reviewed, updated, and tested- makes it easier to avoid paying ransom. Recovery objectives must be aligned to the critical tasks within an acceptable timeframe. Workstations and file servers shouldn't be constantly connected to backup devices. Further, the backup solution should store periodic snapshots rather than regular overwrites of previous backups, so that in the event of a successful attack, backups will not be encrypted. cfo.com

Getting Retail Cybersecurity Programs Future-Ready
Retailers Attacked More Than Any Other Industry
You cannot win a war where the pace of technology innovation outstrips the average retailer's ability to protect consumer data. Annual global costs tied to destruction of data, intellectual property theft, lost productivity and fraud are on pace to reach $6 trillion by 2021.3 It's time to bolster security programs and prepare to meet the future -or face potentially catastrophic consequences.

Credit Trumps Cash, But Contactless Trumps Credit When It Comes To Cybersecurity We may be seeing cards going the way of cash over the next few years and contactless apps reach the tipping point of adoption. Convenient, faster mobile wallets, which hide credit information and can be authorized with fingerprints, are gaining strength as the safest way to pay.

Attackers Exploit Weak Data Protection, Innovative Technology And Outdated Architectures Threats come from all sides - hackers will continue to exploit common vulnerabilities in systems ill-designed to protect personal data, but also will evolve to push through new holes that pop up in innovative technologies, and more pervasively, outdated IT infrastructures that don't provide end-to-end defense in depth.

Cyberthieves are upping their game from POS exploits to a richer, more valuable trove of personal data that loyalty and mobile payment programs bring into retailer systems.

New technology also can present new threats. For example, as retailers adopt machine learning systems that analyze vast troves of data to support personalization based on purchasing patterns across channels, there are more points of vulnerability. At the same time, new technologies can really help. For example, adopting a trustworthy, secure cloud-based POS provider (like Shopify, Vend or Toast) that can make investments in innovations that stay ahead of hackers raises the bar for everyone.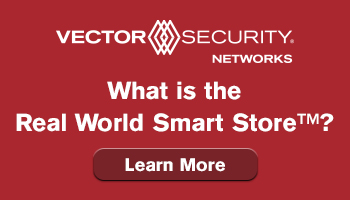 The largest threats, however, may be outdated architectures most retailers are constantly building upon. Waves of technology solutions, from chip-enabled EMV cards to decision intelligence applied to both personalization and fraud monitoring, are layered atop of aging infrastructures, where often even the basics of security protection aren't being addressed. Outdated systems supporting distributed and hybrid retail environments, combined with new endpoints like IoT, POS, kiosks and WiFi, increase the attack surface and open retailers to exploits that are hard to detect.

The Best Practices Imperative Best practices in cybersecurity range from getting the right governance from the C-suite to building the right programs to executing with excellence in operations.

C-Suite Governance And Business Value Of Cyber Programs It's important to tell your cybersecurity story in terms that executives can understand, and show how your program will lower risk to business strategies.

Security By Design: Programs and Architecture Holistic Security programs move beyond PCI compliance. Retailers should build security programs and architectures that support end-to-end software encryption, beyond simple authentication. In addition, it's important to stay on top of and leverage new technologies like artificial Intelligence that can improve detection of malicious security attacks.

Operational Execution: Do The Basics Attackers are less likely to gain access to your systems when applications and databases are segmented and compartmentalized.' Also, retailers should use a governance, risk and compliance (GRC) system to monitor issues and incidents and address mitigation actions to close out vulnerabilities.

Success In Retail Security Takes Vigilance. It's A War. Cisco's 2017 Annual Cybersecurity Report9 states that only 54% of retailers managed public scrutiny due to a security breach - we are doing only half the job. Consumers are increasingly concerned about privacy and are looking to retailers to build the trust required to make this a truly collaborative partnership that benefits them as well as retailers.10 Get future-ready and gain the advantage! retailtouchpoints.com