NEW LP Group Selfie




Neighborhood Walmart Asset Protection Field Investigators


"Save Money. Live Better."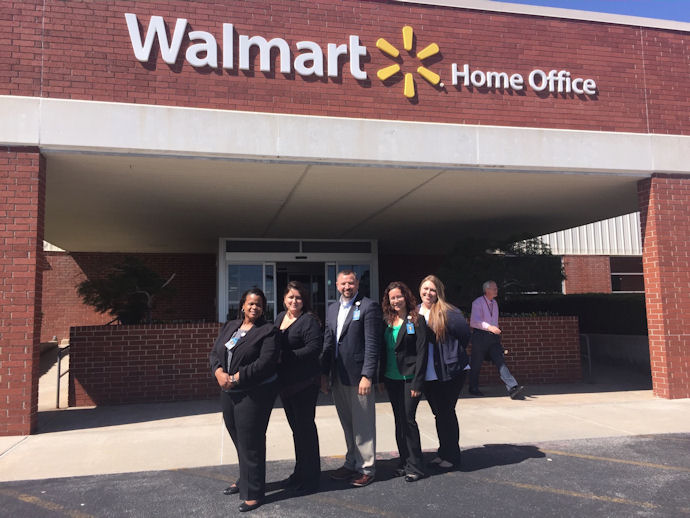 Featured in the picture: Tamara Huggins, Lisa Curry, Angela Padilla, Marcy Comer, and Regional Asset Protection Director, Brian Ducote

View all the selfies here!



---
We still want your Group LP Selfies - So keep them coming retail LP teams!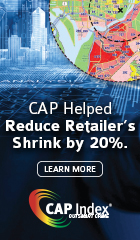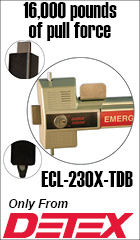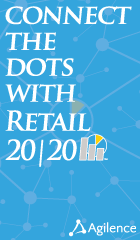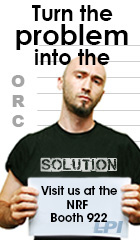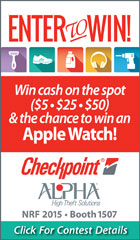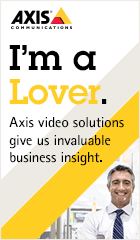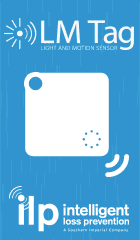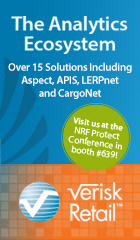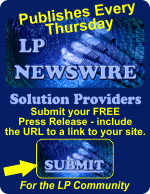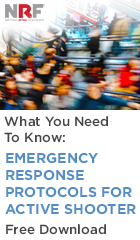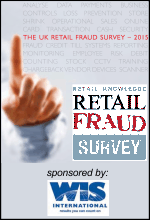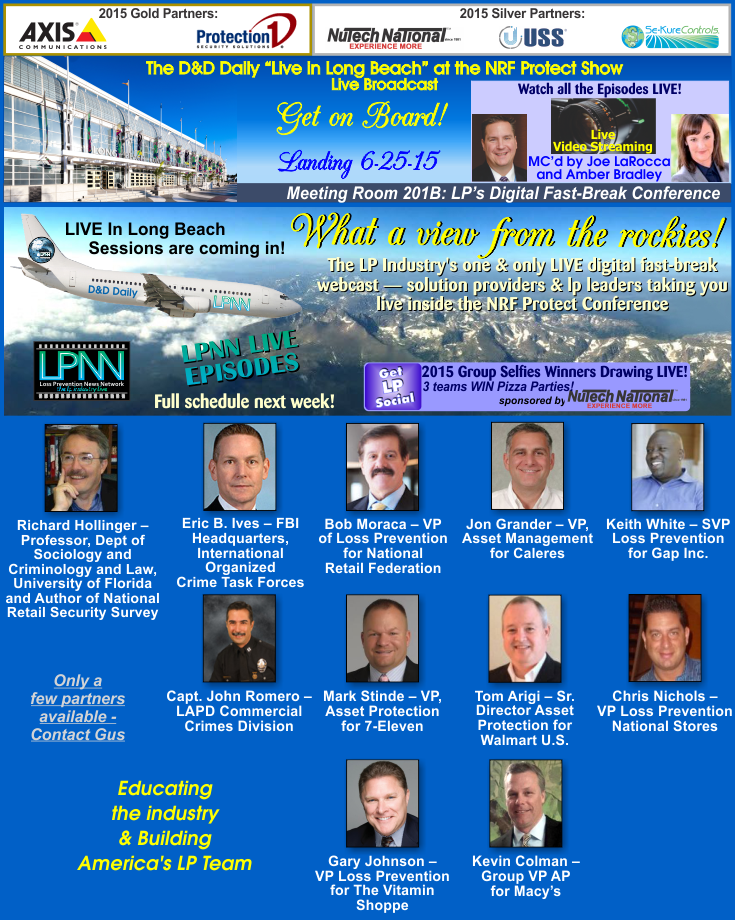 NYC's Stop-and-frisk decreasing - But 'Broken Windows' policing continues
Although numbers of stop-and-frisk decrease significantly the police chief and Mayor have argued the broken windows policing strategy is essential to keeping the city safe. In 2011, the police conducted 684,330 recorded stops. In 2013, the number was 191,558. This included just 12,495 stops in the three months before Mr. de Blasio took office - not far off the pace set in the new mayor's first year, when 46,235 were stopped. Under Mr. de Blasio, a Democrat, several changes came quickly. He settled the lawsuit against the city concerning stop-and-frisk tactics, eased penalties for low-level marijuana possession and moved to retrain officers, suggesting this would bring them closer to the neighborhoods they serve. In the first three months of this year, officers conducted 7,135 stops, about half of the total over the same period last year. nytimes.com

Injured Kroger Employee Can't Sue If Risk Was Obvious: Texas Supreme Court
The Supreme Court of Texas on Friday answered a question certified by the Fifth Circuit in a liability suit against Kroger Texas LP, saying that under state law, an employee injured on the job cannot recover against his employer if he was fully aware of the injury-causing premises defect. The ruling provides the Fifth Circuit with guidance on how to proceed in a suit against Kroger, filed by a former employee who broke a leg when he fell while cleaning up a spill at one of the company's stores in Texas. The Fifth Circuit, which had affirmed the dismissal of various negligence claims, had asked the court to clarify a grey area of Texas law governing liability in work-place related injury suits.

The high court ruled Friday that although employers have a duty to maintain their premises in a reasonably safe condition for their employees and warn of concealed dangers, an employee generally cannot recover against an employer for an injury caused by a premises defect of which he was fully aware but that his job duties required him to remedy.

"'The employee's awareness of the defect' does not 'eliminate the employer's duty to maintain a safe workplace,'" the opinion said, "but with respect to premises conditions, that duty is ordinarily satisfied by warning the employee of concealed, unknown dangers; the duty to maintain a reasonably safe workplace generally does not obligate an employer to eliminate or warn of dangerous conditions that are open and obvious or otherwise known to the employee."

Although the court's answer to the certified question was favorable for Kroger, the opinion also included some discussion that leaves open the possibility for Randy Austin, the injured employee, to pursue a separate claim based on the fact that the store failed to provide him with the necessary tools to clean up the spill - an oily substance that covered the majority of a men's bathroom. law360.com

Michael Kors to Pay $4.9M to Settle Deceptive Pricing Suit at Outlet stores
The class-action lawsuit was filed by Tressa Gattinella and Kristin Lengyel in a Manhattan federal court in July 2014, alleging that the company sold products at its outlet stores that featured made-up suggested retail prices. The suggested prices, referred to on tags as the manufacturer's suggested retail price, were said to be fake because the tagged items were made for the Michael Kors outlet stores.

In a court document filed on Friday detailing the proposed settlement - it still requires court approval to be valid - the tags were said to deceive customers into "believing they are purchasing products that were formerly sold or offered at a higher price at main-line retail stores and are now significantly cheaper at the outlet stores." That's because the tags featured both the MSRP as well as "Our Price," the lower outlet price paid by the consumer. In the settlement, the apparel and accessories firm agreed to modify price tags at its U.S. outlet stores. Kors agreed to stop using the MSRP reference and to replace it with the word "Value" on the price tags of goods sold at its outlet stores. Further, it agreed to explain the meaning of the term "Value" to its customers in display signage in the stores. wwd.com

Food waste can cost up to 4% of retailers revenue
Currently there are many industry initiatives aimed at reducing food waste, such as: ● Use of new technology in sales and demand forecasting (including automatic sales replenishment) which is helping to narrow the gap between forecast and actual sales ● Better inventory management which allows retailers to maintain accurate stock levels ● Improved on-pack labelling and guidelines which helps shoppers to take better care of food at home enabling them to keep food for longer.

Existing technologies, such as barcodes, can also help improve inventory management of fresh and chilled foods. This is achieved by means of adding additional information to a barcode such as batch code, sell by date and other variable data. By encoding additional data within the barcode, the product and its associated data can be scanned throughout the supply chain and in-store through to the point of sale. Using date-coded products throughout the supply chain means product can be shipped and sold in date order.

Encoding dates in the barcode can also prevent out-of-date product being sold at the checkout, as the scanner captures the sell-by date. And in the case of product approaching its 'sell by' date, store management can apply an automatic price discount according to the time left before the product becomes unsaleable. This allows better management of any stock markdowns, encouraging sales rather than wasting food. Of course, additional data stored in the barcode, such as the batch number, can also be used in the event of a food safety incident, helping with the recall.

In France, the authorities have taken a stronger stance with the industry to reduce food waste by introducing legislation requiring supermarkets over 4,000 sq ft to link with a charity by July 2016. Failure to comply could result in a fine or imprisonment.

Moving forward, there will be more progress made in reducing the amount of food wasted, through better forecasting and inventory control. Retailers not only want to be seen to be offering the best range of fresh and chilled products, available when shoppers demand them, but being seen to actively reduce food waste can only enhance the retail brand's reputation with shoppers. essentialretail.com

Colorado High Court Says Employees Can Be Fired for Off-Duty Marijuana Use
The Colorado Supreme Court ruled Monday that employers can lawfully fire workers for using marijuana outside of work hours, even though the drug is legal in the state, upholding two lower court decisions on the issue. The case, which involved a quadriplegic man who lost his job at Dish Network LLC after testing positive for marijuana in violation of company policy, had been closely watched around the country-especially in states where medical marijuana use is now legal. But in its unanimous 6-0 decision, the state Supreme Court sided with Dish Network, which argued that marijuana remains illegal under federal law and that employers should be allowed to maintain a drug-free workplace. The court said the company didn't violate Colorado's lawful activities statute when it fired Mr. Coats.

"The term 'lawful' refers only to those activities that are lawful under both state and federal law," the decision said. "Therefore, employees who engage in an activity such as medical marijuana use that is permitted by state law but unlawful under federal law are not protected by the statute." wsj.com

Leadership liquidation continues at Lumber Liquidators - CMO leaving - That's 4 'C' level executives left since 60 Minutes aired Lumber Liquidators former chief merchandising officer William Schlegel is the latest casualty of an ongoing management overhaul by company founder and Chairman Tom Sullivan that also claimed the jobs of the CEO and CFO and Chief Compliance Officer. Sullivan continues to clean house at the company he founded 20 years ago after a damning report by 60 Minutes raised concerns about the company's product sourcing practices and allegations of circumventing federal laws. chainstoreage.com

CVS Agrees to Buy Target's Pharmacy Business for $1.9 Billion
CVS Health said on Monday that it had agreed to acquire the pharmacy and clinic businesses of the American retailer Target for about $1.9 billion. Under the terms, CVS would acquire more than 1,600 pharmacies from Target in 47 states and operate them under the CVS brand name in Target stores. CVS will also operate branded pharmacies in new Target stores that offer pharmacy services. CVS said it planned to rebrand about 80 clinic locations previously operated by Target under the MinuteClinic name, adding that they would be part of its plan to operate 1,500 clinics by 2017. CVS and Target also plan to develop five to 10 small stores over a two-year period after the deal closes. These would be branded as TargetExpress and include a CVS pharmacy. nytimes.com

German grocer Lidl plans U.S. expansion, HQ in Arlington County, Virginia - Do they staff a Dir. LP job & team? Aldi's 'arch rival' Lidl, which operates nearly 10,000 stores in 26 countries, will also open a regional headquarters and distribution center facility in Spotsylvania County, Virginia. The retailer is privately held by the family-owned Schwarz Group. Virginia Governor Terry McAuliffe said Lidl will spend $202 million in Virginia. The headquarters will have 500 employees and the distribution center 200 employees. The company keeps a lid on prices by buying narrow ranges of private-label products in bulk, giving it immense bargaining power with suppliers. chainstoreage.com wsj.com

Hudson's Bay Company acquires Dusseldorf-based Metro's department store group Galeria Kaufhof and its Belgian subsidiary Inno As a result of the acquisition, HBC will have: ● 464 Locations Worldwide, 8 Leading Banners ● C$13 (9.0 euros) Billion in Revenue(1) ● Pro Forma Sales by Market: 44% US; 31% Germany 23% Canada, 2% Belgium ● Strong Management Teams in North America and Europe. HBC is taking over 103 GALERIA Kaufhof stores in Germany from METRO GROUP, including 59 properties in prime inner-city locations that are part of the GALERIA Real Estate portfolio. As part of the transaction, HBC is also acquiring 16 Sportarena stores, 16 GALERIA Inno department stores located in Belgium, as well as various logistics centres, warehouses and other properties, and the long-standing GALERIA Kaufhof head office in Cologne. businesswire.com


Quarterly Same Store Sales Results
Toys R Us Q1 domestic comp's down 2.3%, international up 1.2% with net sales down 0.9%


Last week's most popular news article --

27th Annual Retail Theft Survey Reports over 1.2 Million Shoplifters and Dishonest Employees Are Apprehended by Just 25 Large U.S. Retailers in 2014 Over 1.2 million shoplifters and dishonest employees were apprehended in 2014 by just 25 large retailers who recovered over $225 million from these thieves, according to the 27th Annual Retail Theft Survey conducted by Jack L. Hayes International, the leading loss prevention and inventory shrinkage control consulting firm. See full press release below. businesswire.com






"Securing Your Global Supply Chain"

September 9th-10th, 2015 - Dallas, Texas

Fossil Corporate Headquarters - Richardson, TX

The International Supply Chain Protection Organization would like to announce that registration is now open for its 2015 conference - "Securing Your Global Supply Chain". The two day cargo theft summit will be addressing topics related to supply chain security, industry theft trends and investigations. There will be a wide range of speakers from both private sector and public law enforcement, speaking on topics that are currently affecting the global supply chain. The event will also provide a great venue to network with global industry peers, law enforcement, and select vendors. ISCPO members, transportation/supply chain, asset protection/loss prevention professionals and any other interested parties should consider attending.

Cost:
There are three registration fee options.
● Loss Prevention/Supply Chain/Transportation Professionals - $125.00
● ISCPO Members - $75.00
● Law Enforcement/Student - $25.00

For more information, including a list of speakers, hotel recommendations, meals and a full agenda, click here.

All the News - One Place - One Source - One Time
The D&D Daily respects your time & doesn't filter retail's reality





Data Breach at Fred's discount chain - Malware secretly installed on POS systems
Fred's Inc., a discount general merchandise and pharmacy chain that operates 650 stores in more than a dozen states, disclosed today that it is investigating a potential credit card breach. Multiple financial institutions have reported a pattern of fraud on customer cards indicating that Fred's was the latest victim of card-stealing malware secretly installed on point-of-sale systems at checkout lanes. Sources said it was unclear how many Fred's locations were affected, but that the pattern of fraudulent charges traced back to Fred's stores across the company's footprint in the midwest and south, including Alabama, Arkansas, Georgia, Indiana, Kentucky, Louisiana, Mississippi, Tennessee and Texas. krebsonsecurity.com

3 things retailers should know to ensure a smooth EMV migration
Oct. 1, 2015 has been designated as the official EMV liability shift date set by the major U.S. card brands. While the process will take some time and effort to complete, it also provides a golden opportunity for the U.S. payments industry to revamp old systems, strengthen the security of their payment ecosystem and pave the way for future technologies. In order to help ensure a smooth transition, retailers should keep a keen eye on the following factors.

1. First and foremost, migrating from magnetic-stripe card technology to EMV will have an impact on merchant businesses. Decisions that retailer make will impact whether or not this experience is fun or frustrating for customers. If done in the right way, the transition can be seamless and entertaining. If employees are not trained or the terminal is installed improperly, there could be some disruptions at first.

2. Secondly, EMV alone will not eliminate all fraud seen in the market today, but it will make card present transactions more secure. So, when retailers examine their payment systems to make all systems more secure, they should look at all aspects of their security infrastructure and not just their point-of-sale terminals.

3. Thirdly, while retailers are migrating to EMV technology, they should make sure their payment infrastructure is flexible for future technologies. Take the opportunity to consider a more holistic approach to the next generation of payments while investing the resources into system upgrades for EMV. chainstoreage.com

29% of C-suite executives surveyed say they "know for a fact" their network is presently being attacked A survey of 350 C-suite executives by cybersecurity analytics company RedSeal found while 60% of respondents said they could "beyond a reasonable doubt" assure their boards the company was secure, 86% said there were gaps in their ability to see and understand all that was happening inside their networks. The report found 29% said they "know for a fact" their network is presently being attacked. It's remarkable how many executives say their networks are secure-until we drill down into the issue, and it becomes obvious not only that there are vulnerabilities, but also that many organizations have no idea where those weak spots are." wsj.com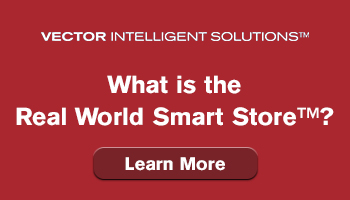 Walmart combines physical and digital in new Neighborhood Market store The small format Neighborhood Market store is designed to appeal to convenience oriented shopper and to take that concept to a higher level the store features a fuel center with multiple pumps and a tiny convenience store with a highly edit merchandise assortment. Inside the main store, Walmart made a notable change to the layout by breaking the gondola runs that stretch from the front of the store to the rear to create a mini-action alley that bisects the store. There is also a small section at the front of the store in the food section where lower profile fixtures are filled with organic and gluten free products. In terms of signing, Walmart was very aggressive in promoting its omnichannel capabilities. On virtually every endcap throughout the store and with several freestanding navigational signs Walmart called out its buy online, pick up in stores capabilities. Employees even wore bright orange shirts touting the Walmart Pick up option. chainstoreage.com

Microsoft to Update Army And Air Force Exchange Service's Point-of-Sale Systems AAFES intends for the new POS systems to deliver customized offerings to customers using data collected across sales channels. executivebiz.com

Why Facebook is giving retailers free beacons - It's all about 'Place Tip'
When a consumer is within the beacon's range, the social network will place information about that store above the news feed on his smartphone. When a consumer is within range of a store's beacon and looks at Facebook on his smartphone, above his news feed he'll see what the social network calls a Place Tip, which is information about the business, such as its business hours, popular items, upcoming events or other information that it has shared on the social network. internetretailer.com

Mall of America plans to add mall-wide Wi-Fi by holidays
The service is expected to debut around the same time as the mall's first smartphone app. As well, mall officials are exploring pickup services and enhanced valet parking options that may also be ready by the holidays. Southdale Center, Ridgedale Center and the Twin Cities Premium Outlets all provide it. So does the West Edmonton Mall, the even larger mall in Canada that's owned by the same company as the Mall of America. startribune.com

Apple Pay launching in the UK