Agilence and Heartland Commerce Launch Strategic Partnership


Agilence, Inc., the leader in cloud-based data analytics for store operations and loss prevention, today announced a strategic partnership with Heartland Commerce. Restaurant and hospitality management organizations using Heartland Commerce's ordering platforms can now integrate with Agilence's 20/20 Data Analytics solutions making it easier to pinpoint incidents of preventable loss and quickly remediate operational problems.

Together, Agilence and Heartland Commerce are working to highlight the impact loss prevention can have on the restaurant and hospitality industries.

To learn more about the new Agilence & Heartland Commerce partnership, visit Booth 801 during NRF Protect to ask the team about how Heartland customers can benefit from this new integration. agilenceinc.com

Fraud And Risk: Surveillance Is Only Part Of Good Security
Hedgie Bartol, Axis Communications' business development manager for retail in North America, has some insights on why the surveillance camera alone just isn't enough anymore.

"Thirty years ago, loss prevention was all about catching the bad guys," said Bartol, and that created liability. What if an employee got hurt chasing after a shoplifter? What if the person they'd been following around the store wasn't a criminal, and the employee made them feel like one?

Now, said Bartol, "Our goal is not to catch the bad guys; our goal is to stop it from happening."

For instance, video footage surveillance can reveal "hot" and "cold" areas of the store - that is, areas that see a lot of foot traffic versus areas that are relatively sparse and quiet. Shoplifters target cold areas because they're less likely to get caught there.

When retailers start linking security equipment with other devices on the network, it opens up even more possibilities. For example, the same speakers that play music and announcements during business hours can play warnings to keep criminals away after hours and dissuade theft. pymnts.com

Buy Online Pickup in Store - BOPIS
Fraudulent Transactions Three Times More Likely
As the retail landscape continues to evolve, businesses are finding innovative ways to appeal to consumers' need for online convenience while still attracting brick-and-mortar traffic. How? One solution is to implement buy online pickup in store (BOPIS), which allows shoppers to reserve products online for easy pickup at a nearby location.

It's a proven way to engage shoppers online, attract in-store shopping and drive impulse purchases. In fact, the National Retail Federation reported that 32% of omnichannel retailers adopted buy online pickup in store in 2016.

The downside? Fraudulent transactions are approximately three times more likely to occur, challenging omnichannel retailers to take proactive steps to combat theft and profit loss. While BOPIS offers convenience to customers, it also leaves major loopholes for fraudsters:

The Multiple Identities Criminal: Many retailers use separate systems for internal and online purchases that don't communicate with each other, limiting a retailer's ability to verify customer identities and pinpoint fraudulent orders. For example, an in-store employee may have no way of knowing that a customer bought 50 identical items, with 50 different identities and plans to pick up at a variety of retail locations.

The Reverse Engineer Criminal: Additionally, savvy criminals reverse engineer the fraud detection systems that retailers use and work around review thresholds (i.e. purchasing items below $499 if $500 is the review threshold). Fraudsters also limit purchases according to known retailer velocity thresholds (i.e. purchasing less than 10 items at once) to fly under the radar of security checks.

The Holiday Criminal: While risk of fraud is ever-present with BOPIS orders, retailers are at even greater risk during certain times. Jamon Whitehead, senior manager of payment and risk operations at Backcountry, says timing is everything when it comes to preparing for fraud risk. "The volume of risky orders goes up tremendously during holidays and requires us to think about risk thresholds," Whitehead said. multichannelmerchant.com

Retail Automation Fueling Counterfeit Currency Detection Market
The circulation of counterfeit currency has become a major issue in countries across the globe in recent times. The presence of skilled counterfeiters has further intensified the issue. These counterfeiters can create exact replicas of genuine currency notes, making it difficult to distinguish between real and counterfeits through sight or touch.

While countries across the globe are increasingly moving towards a cashless and digital era, there exist opportunities for counterfeit currency detectors in the retail and gaming sectors. The installation of counterfeit money detectors is increasingly becoming a basic requisite at retail stores. These detectors can be installed at fixed point-of-sale terminals in retail stores, such as cash register, bill printer, and currency counters. Furthermore, retail automation, with its high-quality service offerings, is fuelling the growth of the counterfeit currency detection market. For instance, the use of self-checkout systems in various retail stores, predominantly in North America and Europe, is expected to drive the demand for counterfeit money detectors in these regions. globalspec.com

Governments Must Help Manage Transition to Driverless Trucks
Retailers Need to Consider Impact & Labor Issues
The Security Implications Could Be Significant
In a recent report, the International Transport Forum and other groups offer governments worldwide recommendations for addressing problems that will likely arise as a result of more and more driverless trucks on the road.

The global trucking industry could be facing a shortage of nearly 1 million drivers by 2030. But that's without driverless trucks, which would more than fill that workforce gap and are already operating in states like Nevada. In fact, they're becoming increasingly more common all over the world because they save money, reduce emissions, and ensure safer roads.

But they will have a huge impact on truck driver jobs, and that's why governments need to manage the transition to driverless trucks. That's according to a recent report, "Managing the Transition to Driverless Road Freight Transport."

"The adoption of driverless trucks is likely to reduce demand for drivers at a faster rate than a supply shortage would emerge," according to the report's executive summary. "Of the 6.4 million driver jobs in 2030, between 3.4 and 4.4 million would become redundant if driverless trucks are deployed quickly."

To stay ahead of the curve with regard to looming layoffs, ITF invited the other groups to collaborate on coming up with recommendations that they could then extend to governments on the best ways to handle the inevitable transition to driverless trucks.

"We came to believe that automation of heavy trucks was no longer a question of 'if' it will happen, but rather of 'when' and 'how,'" said Jose Viegas, secretary-general of ITF. "Dialogue across stakeholders of diverging interests must preferably be launched at a time when tensions are moderate, so that rational analysis is possible in a nonconfrontational environment. Indeed, this is what happened, and consensual conclusions and recommendations could be reached without great difficulty."

The groups came up with four main recommendations for governments considering transitioning to driverless trucks:

• Establish a transition advisory board to advise on labor issues.
• Consider a temporary permit system to manage the speed of adoption.
• Set international standards, road rules, and vehicle regulations for self-driving trucks.
• Continue pilot projects with driverless trucks to test vehicles, network technology, and communications protocols.

"We believe this report shows the scale of the social problem associated with the introduction of driverless trucks and, by the analysis it provides and with the legitimacy of its participants, it shows a path to address it in a balanced way that would allow governments to peacefully manage this difficult transition." associationsnow.com

Prescription Drug Black Market Gang of 40 - Must Repay $30M To NY Medicaid
Selling $500M Of Unused Drugs To Wholesalers Nationwide
Did They Make it to Your Pharmacy? Probably Yes
A Texas man who pled guilty to buying unused prescription drugs from Medicaid patients and selling them to a distributor as part of a nationwide black market was ordered on Tuesday to pay $30 million in restitution to New York's health program.

Prosecutors charged Kenneth Nelson and dozens of others in 2012 with running an illicit wholesale market for medication. Nelson was one in a chain of middlemen who bought Medicaid-funded drugs from New York-area patients and then sold them back to pharmacies.

The scheme allegedly targeted expensive medications such as those prescribed for the treatment of HIV. A prosecutor in a related case recently estimated the loss to the Medicaid program at near half a billion dollars.

The order lists the Texas man as jointly liable for the $30M with more than 40 other co-conspirators, to the extent they have been convicted or pled guilty. law360.com

Blaming Retailers For Opioid Addictions
Retailers Look to Toss, Pause Cherokee Nation Opioid Suit
McKesson Corp., CVS Health Corp., AmerisourceBergen Corp., Cardinal Health Inc., Walgreens Boots Alliance Inc. and Wal-Mart Stores Inc. each filed motions to dismiss the Cherokee Nation's tribal court lawsuit accusing them of allowing "massive amounts" of opioid pills to be diverted to the black market, fueling an epidemic of drug abuse within the tribe.

"The problem of opioid abuse is real, and members of the Cherokee Nation ... are not immune," Cardinal Health said in its motion. "The Cherokee Nation has chosen to devote its resources to this litigation, rather than pursuing doctors who write questionable prescriptions, patients who divert drugs, and those persons who prey on the addicted. But this lawsuit does not address the true causes of the problem, which is driven by addiction, demand, and the diversion of medications for illegitimate use." law360.com

Insurer evokes Carmack Amendment in $9 million Cargo Theft suit
The insurance company evoked the Carmack Amendment, which addresses liabilities of shippers and carriers when cargo is lost. Essentially, carriers can avoid liability if they can prove they were not negligent, and one of five exceptions caused the damage or loss. landlinemag.com

Schaumburg, IL sets own fines for sub-$1,000 retail thefts
With the Cook County state's attorney's office having stopped approving felony charges for most retail thefts of under $1,000 of merchandise this year, Schaumburg officials have created their own fines to cover thefts between the previous $300 cutoff for misdemeanors and the new felony threshold.

The new system village trustees approved Tuesday maintains the previous fine of $200 for retail thefts of up to $300 in value. But it adds a fine of $300 for thefts valued between $300 and $750, and a fine of $600 for thefts between $750 and $1,000. dailyhearld.com

Glassdoor Wants Texas Justices' Input On Bad Reviews Row
Glassdoor Inc. has asked the Texas Supreme Court to weigh in on its dispute with a Dallas-based online lingerie retailer over whether it should be forced to reveal the identities of those who left negative reviews about the company. law360.com

Grocery Price Wars Have Started
America's first Lidl stores open today in Hampton, Va. Beach
Lidl (its name rhymes with "needle") intends to open 100 stores by the end of summer 2018.

The chain's strategy includes smaller stores -- 20,000 square feet on average with six aisles -- and a very heavy emphasis on exclusive brands. Besides packaged food goods, the Lidl stores will sell wine, fresh fruits and vegetables, fresh and frozen fish, gluten-free and organic items and baked goods.

Lidl will be going up against fellow German chain Aldi, which opened its first American store in 1976 in Iowa and now has 1,600 stores in 35 states. Aldi also uses the same smaller store, limited assortment approach.

20 locations Lidl previously said it plans to open during the summer shows that 90% of them are within five miles of a Walmart and 55% of them are within five miles of a Kroger.

"They're trying to gain market share from competitors like Walmart and supermarkets, so you want to be situated near them."

Consumers are the ones who will gain from Lidl's U.S. debut, because food retailers near the new stores will likely lower prices in order to get their customers to stay put. 13newsnow.com

Here it Comes - Cashierless Stores
New job post signals Amazon Go is a Go
Amazon has posted a job opening for a senior real estate manager of Amazon Go, its cashierless convenience store concept, raising speculation that Amazon is ready to expand Amazon Go beyond its current pilot phase.

Amazon posted the opening on its corporate jobs site along a description of Amazon Go, and a list of job responsibilities, some of which included developing and executing "a strategic real estate plan;" taking responsibility for "site selection and acquisition;" and coordinating "with local real estate brokers on potential opportunities;" among several other duties.

For now, the e-commerce giant continues to test Amazon Go with employees at its corporate headquarters. Initial reports suggested additional locations would open to the public in early 2018. retaildive.com

Half of the Country's Retail Jobs Are at Stake
The retail sales associate is one of the most popular jobs in the country, with roughly 4.5 million Americans filling the occupation. In May, the US Bureau of Labor Statistics released data that found that 7.5 million retail jobs might be replaced by technology. The World Economic Forum predicts 30 to 50 percent of retail jobs will be gone once struggling companies like Gymboree fully hop on the digital train. MarketWatch found that over the last year, the department store space bled 29,900 jobs, while general merchandising stores cut 15,700 positions. At this rate, one Florida columnist put it soberingly, "Half of all US retail jobs could vanish. Just as ATMs replaced many bank tellers, automated check-out stations are supplanting retail clerks." racked.com

No Reconsideration Bid In Dispute Over J. Crew Receipts
A New Jersey federal judge on Wednesday declined to reconsider his previous dismissal of a proposed class action accusing J. Crew of printing too many credit card digits on customer receipts. Holding that a heightened risk of identity theft wasn't enough to establish a concrete injury. law360.com

Nike to Lay Off About 2% of Workers - 1,400 Jobs

Traffic Shoes Files Bankruptcy - Closes 12 More Stores

Quarterly Same Store Sales Results
Kroger Q1 comp's down 0.2%, sales up 4.9%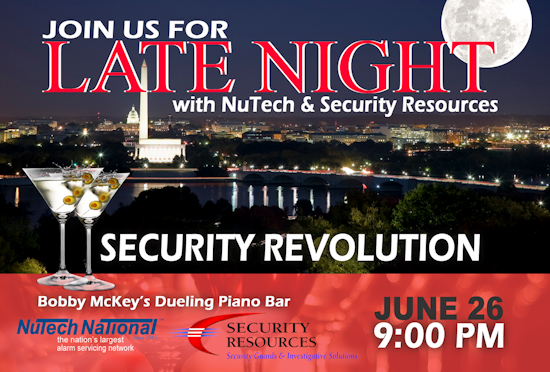 No Injury, No Class Action Suit
Barnes & Noble Shakes Data Breach Class Action
An Illinois federal judge shot down a class action complaint over a Barnes & Noble data breach for the third and final time Tuesday, saying the class representatives had failed to show economic damages.

"In light of this, plaintiffs' alleged injuries to the value of their PII, their time spent with bank and police employees and any emotional distress they might have suffered are not injuries sufficient to state a claim," Judge Wood said. "In a similar vein, plaintiffs' temporary inability to use their bank accounts is also insufficient to state a claim - the temporary inability to use a bank account is not a monetary injury in itself, and plaintiffs have not set forth any allegations about how they suffered monetary injury due to the inconvenience of not being able to access their accounts."

The suit by a group of B&N book buyers alleged breach of contract, invasion of privacy and violations of various Illinois and California consumer fraud and breach reporting statutes stemming from a 2012 security breach that compromised credit and debit cards swiped at PIN pad terminals at 63 stores in nine states. law360.com

Execs Learning To Trust Artificial Intelligence Security Systems
Radware, a leading provider of cybersecurity and application delivery solutions, released the results of its 2017 Executive Application & Network Security Survey, which shows that executives in the U.S. and Europe are relying more on artificial intelligence (AI) and machine learning systems designed to protect organizations from cyber threats.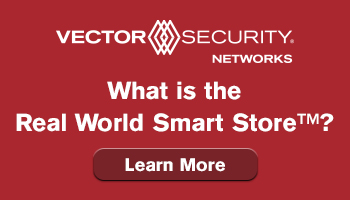 According to a press release announcing the news, this year's executive survey shows that about four in five (81 percent) of executives have already or recently implemented more reliance on automated solutions. In addition, 57 percent reported trusting automated security systems as much or more than humans to protect their organizations - and two in five (38 percent) indicated that within two years, automated security systems would be the primary resource for managing cybersecurity.

"Businesses have to fight fire with fire," said Carl Herberger, vice president of Security Solutions at Radware. "Today's threat actors continue to build highly automated and adaptive tools, like the Marai and Hajime botnets. These attacks can wreak catastrophic damage to a network. Executives that aren't yet fighting these new dynamic threats with continuously adaptive attack detection and mitigation capabilities are putting their organization at risk." pymnts.com

Editor of STORES Magazine Shares 'LP-Related Nightmare' Stories
Having covered retail loss prevention for more years than I care to admit, I've heard my share of eye-popping stories - but the narratives I've heard from event stages were made all too real in the past few months when a close friend and a family member were both immersed in LP-related nightmares.

My friend is the CIO of an independent nonprofit agency in New York. During a critical project, a ransomware virus seized control of the company's computer system's files and encrypted them. The hackers held the files hostage, threatening to delete them unless the company paid a ransom online using the untraceable digital currency known as bitcoin. stores.org

FBI warns office workers of scam
The FBI is warning office workers and personnel managers to watch out for a workplace phishing scheme targeting employees who can look at their pay and tax information through online self-service systems.

In these cases, the con sends an email to employees while posing as a business's human resources department. The message contains a link to go to the self-service account.

These links are bogus, and by clicking through and entering login information, victims unwittingly hand over their login information, which allow the fraudsters to access sensitive personal data.

The FBI recommended employers train workers to watch for phishing attacks and suspicious links. Checking actual email addresses, rather than just looking at display names, can be crucial to spotting attacks early. columbian.com

Karmen ransomware makes it easy for cybercriminals to launch attacks
A new malware do-it-yourself kit called Karmen is making it easy for wannabe cybercriminals to launch ransomware attacks. Security researchers believe the recently discovered ransomware as a service (RaaS) offering was developed in part by a Russian-speaking ransomware author who goes by the alias DevBitox. For a price, Karmen can turn almost anyone into a cybercriminal in just a few clicks. fightransomware.com

Roll-Up Shop?
The Grocery Store Of The Future Is Mobile, Self-Driving, And Run By AI
In Shanghai, a prototype of a new 24-hour convenience store has no staff, no registers, and the whole thing is on wheels, designed to eventually drive itself to a warehouse to restock, or to a customer to make a delivery. The startup behind it believes that it's the model for the grocery store of the future-and because it's both mobile and far cheaper to build and operate than a typical store, it could also help bring better access to groceries to food deserts and rural areas. fastcompany.com

Tempur Sealy Customer Brings Class Action Over Data Breach

Relentless Attackers Try Over 100,000 Times Before They Breach a System

Researchers Spot Two Types Of Malware Targeted At Mac Computers

Is virtual reality the future of Ikea?