2017 GLPS - Group LP Selfies
Your Team - Your Pride - Our Industry
Building Industry Pride - One Team Selfie at a Time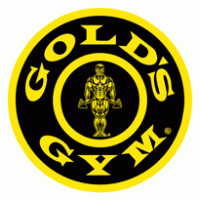 Gold's Gym New Loss Prevention & Safety Team
"Driving Company Results by Protecting the Business"


Gold's Gym recently developed a new Loss Prevention & Safety Team, based in Texas, promoting three executives from within the organization. The picture below was taken in the Gold's Gym Support Center fitness center, in Dallas, Texas.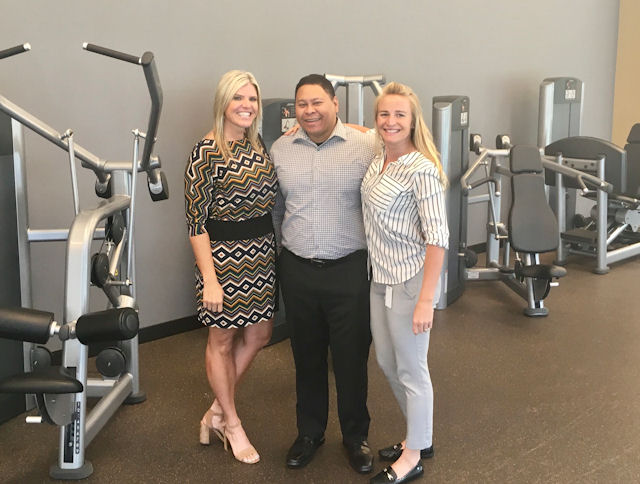 From left-to-right: Kristen Baynard, Regional Director, LP & Safety, West; Ramon Dickerson, Corporate LP & Safety Analyst; Katie Gettis, Regional Director, LP & Safety, East

---

Mike Keenan Joins TAL Global as Managing Director, Retail Loss Prevention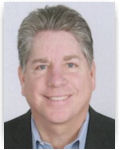 TAL Global Corporation, an international security consulting and risk management firm, is proud to announce that Mr. Mike Keenan has joined its ranks as Managing Director of the Retail Loss Prevention (LP) division.

A former Foreign Counter-Intelligence Specialist with the Federal Bureau of Investigation (FBI), Mr. Keenan brings with him more than 35 years of professional experience and innovation in the retail LP world.

During his long career, Mr. Keenan has managed a wide spectrum of LP divisions with major retailers throughout North America, including Macy's, Ross, Mervyn's, Longs Drugs and GAP. Mr. Keenan brought to each of these retailers a growing expertise and ability to implement unique solutions that contributed to substantial reductions in losses and increased employee security.

Mr. Keenan holds a Bachelor's Degree in Criminal Justice, is a Certified Protection Professional (CPP) with ASIS International, a Certified Forensic Interviewer (CFI) and is Loss Prevention Certified (LPC). His is a licensed Private Investigator in the State of California. Read more here
RILA's Asset Protection Leaders Council Learns from Amazon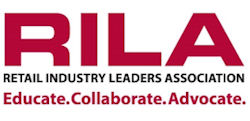 The retail asset protection industry is making groundbreaking advancements in adopting the Total Retail Loss typology, though often these evolutions happen behind the scenes. Retailers gathered in Seattle last week for RILA's spring Asset Protection Leaders Council meeting to, among other things, discuss how Total Retail Loss is changing the way they measure loss and its impact on the business.



RILA's APLC, sponsored by Profitect, is composed of the senior-most asset protection executives from among RILA member companies. The group convenes several times each year to share insights on priority issues, address common challenges, and advance the industry through collaboration.

This month's meeting featured case studies highlighting how retailers are leveraging Total Retail Loss to deliver value to their business, a guided tour of Amazon's highly automated fulfillment center, a walk of REI's flagship store, presentations by Gap Inc. on E-Commerce loss and the role of AP as well as British multinational retailer Tesco on the Internet of Things and a brainstorming session led by the industry's thought leaders.

The June meeting is also a lead-up to the APLC's Fall meeting, September 20-22 in Nashville.

For more information on RILA's Asset Protection Leaders Council, contact Lisa.LaBruno@rila.org. rila.org
29th Annual Retail Theft Survey
Theft Takes a Toll on Retailers' Bottom-line Profits!
Over 438,000 shoplifters and dishonest employees were apprehended in 2016 by just 23 large retailers who recovered over $120 million from these thieves, according to the 29th Annual Retail Theft Survey conducted by Jack L. Hayes International, the leading loss prevention and inventory shrinkage control consulting firm.

"In 2016, dishonest employee apprehensions increased almost 10%, with the dollars recovered from these dishonest employees up nearly the same amount (9.3%). While shoplifting apprehensions and the dollars recovered from these shoplifters decreased ever so slightly, 0.2% and 0.9% respectively", said Mark R. Doyle, President of Jack L. Hayes International. Mr. Doyle added, "The seriousness of retail theft is a much greater problem than most customers realize. These theft losses are stealing profits from retailers' bottom-line, which results in consumers having to pay higher prices for goods."

Highlights from this highly anticipated annual theft survey include:

• Participants: 23 large retail companies with 16,038 stores and over $370 billion in retail sales (2016)

• Apprehensions: 438,082 shoplifters and dishonest employees were apprehended in 2016, up 1.0% from 2015.

• Recovery Dollars: Over $120 million was recovered from apprehended shoplifters and dishonest employees in 2016, up 2.5% from 2015.

• Shoplifter Apprehensions: 384,296 shoplifters were apprehended in 2016, down 0.2% from 2015.

• Shoplifter Recovery Dollars: Over $78 million was recovered from apprehended shoplifters in 2016, a decrease of 0.9% from 2015. An additional $163 million was recovered from shoplifters where no apprehension was made, up a significant 14.6% from 2015.

• Employee Apprehensions: 53,786 dishonest employees were apprehended in 2016, up 9.9% from 2015.

• Employee Recovery Dollars: Over $42 million was recovered from employee apprehensions in 2016, up 9.3% from 2015.

• One in every 27 employees was apprehended for theft from their employer in 2016. (Based on over 1.4 million employees.)

• Shrink: 56.5% of survey participants reported an increase in shrink in 2016, with 21.7% reporting a decrease in shrink, and another 21.7% reported shrink stayed about the same.

Survey Participants
• 23 Large Retail Companies
• 16,038 Stores (representing an excellent cross-section of the United States)
• $377,420,446,000 in Annual Retail Sales (2016)

Read the full survey here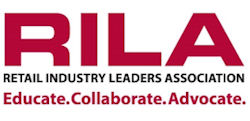 2017 RILA AP Summer Webinar Series:
'Changing the Game - Building Your Bench Organically'
Wed. June 28th @ 2 PM EDT
When retailers are building their asset protection teams they look to recruit individuals who have "experience" in the field. As much as they understand the importance of the specific skill sets that most AP practitioners bring in from outside the company, Dick's Sporting Goods has invested significant time and effort in building an internal "farm system." In this webinar, Dick's Sporting Goods will provide an update on their five-year effort to leverage store operators to build their world class AP team and support rapid growth as the premier sporting goods retailer in the U.S. Register here!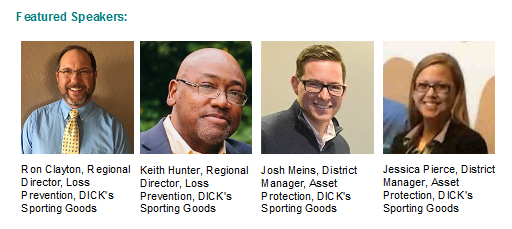 The Next Shoe Just Dropped For Grocers
Amazon Buys Whole Foods for $13.7B - 460 Stores
Walmart, Target, and Kroger should be terrified
He Did It - What everyone was waiting for happened. Jeff Bezos is a bona fide brick and mortar retailer and the only question is - Who's Next?

Amazon announced on Friday morning they will purchase Whole Foods Market for $42 per share in an all-cash transaction valued at approximately $13.7 billion, the companies said in a statement.

Whole Foods Market will continue to operate stores under the Whole Foods banner once the transaction closes, which is expected to go through in the second half of this year. John Mackey will remain onboard as CEO of Whole Foods.

"Whole Foods Market has been satisfying, delighting and nourishing customers for nearly four decades - they're doing an amazing job and we want that to continue," Jeff Bezos, Amazon founder and CEO, said in a statement.

The purchase of Whole Foods will complement Amazon's other initiatives into grocery including its Amazon Go retail concept and AmazonFresh, its online delivery operation.

With the acquisition of Whole Foods, the e-commerce giant now controls both an established brick-and-mortar grocery system and the infrastructure to build to successfully execute online sales - an area where most grocery chains are lagging behind.

Editor's Note: The industry was wondering how he'd support and grow his grocery projects and now we know.

The grocery industry will never be the same with Lidl just beginning and price wars heating up, this industry will be the battleground for Bezos to build his brick and mortar empire. As it won't stop there and in some regards it might be what saves a number of retailers in other channels. retaildive.com businessinsider.com

NYC Retailers, Get Ready To Change Your Employee Scheduling Practices
In an apparent effort not to be outdone by the cities of San Francisco and Seattle, the New York City Council has approved a package of bills that are collectively being referred to as the "Fair Work Week" laws. Fairness, like beauty, however, is in the eye of the beholder, and it is not likely that many NYC employers subject to these new employee scheduling requirements will think the requirements are very fair. Nonetheless, Mayor Bill de Blasio has signed the legislation into law, with an effective date of November 26, which is 180 days out from his signature. Barring a successful court challenge by employers or employer associations, or the long shot of the enactment of a state law that would preempt or otherwise derail the NYC requirements, affected employers will have to start dealing with these new requirements right after Thanksgiving as they head into the very busy holiday retail season.

The legislation applicable to retail employers is here. On-call scheduling will be prohibited. jdsupra.com

Bebe Inks $772K Settlement With Shoppers Over Unwanted Spam Texts
More than 38,000 Bebe shoppers could see $20 each in a proposed settlement over alleged violations of the Telephone Consumer Protection Act amid the contemporary fashion retailer's broader financial struggles, according to a deal filed Tuesday in California federal court. Though the retailer denies the allegations it sent unwanted spam texts, it agreed to settle to avoid the risks of litigation, according to a motion for preliminary approval. Proposed class members include shoppers who provided a mobile telephone number at the point of sale and subsequently received a text. law360.com

Ascena cuts 200 jobs amid restructuring effort

Barclays strategist: We could lose another 1M jobs in retail as the industry resizes

False alarm of 'active shooter' at Air Force base in California prompts brief lockdown

Costco workers reveal the craziest things they've seen people return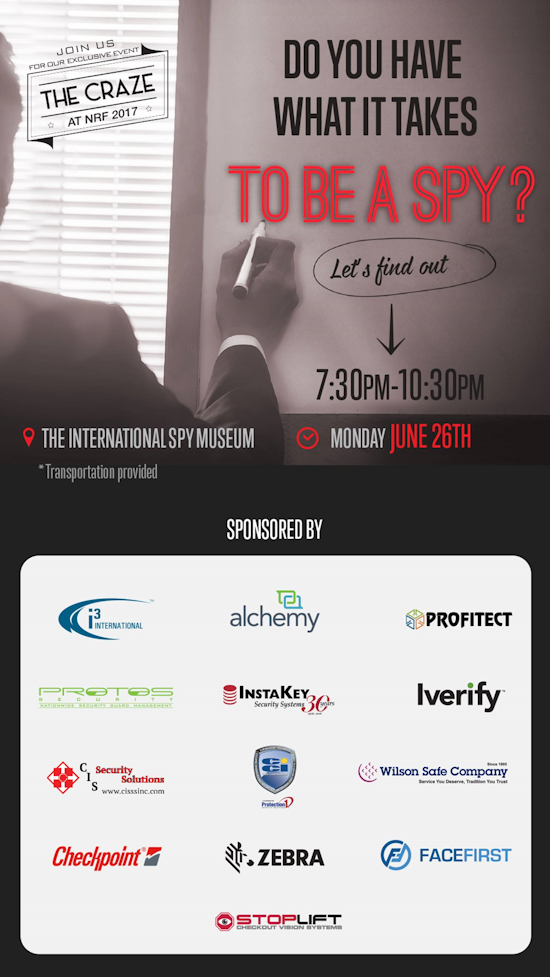 Agilence and Heartland Commerce Launch Strategic Partnership
Partnership leads with a primary goal of educating restaurant operators on data-driven loss prevention strategies to improve margin and increase operational efficiencies.
MOUNT LAUREL, NJ - June 15, 2017 - Agilence, Inc., the leader in cloud-based data analytics for store operations and loss prevention, today announced a strategic partnership with Heartland Commerce. Restaurant and hospitality management organizations using Heartland Commerce's ordering platforms can now integrate with Agilence's 20/20 Data Analytics solutions making it easier to pinpoint incidents of preventable loss and quickly remediate operational problems.

"

Our goal was to identify a technology partner that was also a category expert," said Mike Todd, Vice President of Sales for Heartland Commerce. "Our customers invest a considerable amount of time improving efficiency and output. When they can perform at their best, it translates into a sizeable positive impact on their business, and that's why we are excited to work with Agilence. Providing access to a flexible analytics solution allows us to deliver added value through our partner ecosystem and ultimately, allows our customers to easily prioritize and react to the sources of loss across their organization."

Today, Heartland Commerce is one of the largest technology providers for restaurants in North America with 135,000 restaurant customers representing a 19% US restaurant point-of-sale (POS) market share. This customer base includes 83,000 independent restaurants along with 11 of the top 25 quick serve restaurant (QSR) brands.



"The restaurant and hospitality industries represent a great opportunity for Agilence because they rely so heavily on data. Our analytics platform provides predictive and prescriptive insight that helps streamline day-to-day operations and increase profitability," said Russ Hawkins, President and Chief Executive Officer at Agilence. "Heartland Commerce is a market leader and an ideal partner for Agilence across these industries."

Together, Agilence and Heartland Commerce are working to highlight the impact loss prevention can have on the restaurant and hospitality industries.

To learn more about the new Agilence & Heartland Commerce partnership, visit Booth 801 during NRF Protect to ask the team about how Heartland customers can benefit from this new integration.

15 AGs Blast E-Commerce Host's For Lack of Notifying Customers Obligation
The attorneys general of New York, Pennsylvania and 13 other states have issued a warning to e-commerce hosting company Aptos Inc. in response to its assertion to online retailers that they are under no duty to notify certain customers of a massive data breach, saying more customers need to be told their personal information was compromised.

Aptos last year discovered that 40 of its clients, including retailers such as mattress maker Tempur Sealy International Inc. and Liberty Hardware Manufacturing Corp., had been hacked by cyber criminals via malware placed on Aptos servers, according to court documents and notifications from the retailers, exposing the online retailers' customers to possible identity theft.

But according to a June 5 letter from New York Attorney General Eric Schneiderman and the other AGs provided first to Law360, Aptos has since claimed to its online retailer clients that it doesn't believe they are obligated to notify customers in 38 states who have had their data compromised, unless their credit or debit cards' three- or four-digit security code - also known as a CVV number - was disclosed.

"This is not correct," the AGs' letter says. "The CVV number does not have to be disclosed to trigger our states' notification obligations."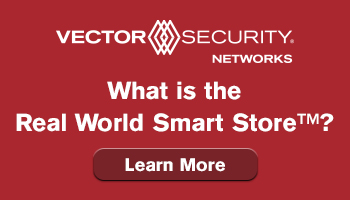 While New York's laws, for example, require notification of a data breach to affected customers when a credit or debit card number "in any combination" with a required access code is hacked, a CVV code isn't a required access code because an owner or cyber-thief can use the card without it, according to the letter.

"Indeed, some of the most popular websites do not require a CVV code to make a purchase, including Amazon.com, Freshdirect.com, Zappos.com, Victoriasecret.com and HSN.com," the letter says. "The legislative history in New York makes clear that the statute is designed to notify affected consumers in case of a breach so they can protect themselves from identity theft."

Editor's Note: This type of approach by ISP's is going to drive severe reactions from AGs across the nation that could ultimately lead to over-regulating it to a point where it becomes a real-time requirement. Which could end up producing initial reports that are inaccurate estimates that negatively impact consumers, sales, stock prices, and actually end up increasing law suits. As the initial investigative process has to be given time to develop a clear picture of the extent of the breach. Or the consumers and banks are going to be over-reacting instantly. Causing undue financial losses. law360.com

Retailers getting serious about artificial intelligence
Forty-five percent (45%) of retailers plan to utilize artificial intelligence within three years to enhance the customer experience, according to the BRP (Boston Retail Partners) 2017 Customer Experience/Unified Commerce Benchmark Survey. Virtual reality is also in retailers' sights, with 34% of respondents saying they plan to deploy it within the next three years. Another 34% of retailers plan to implement augmented reality within the same time frame.

Additionally, 55% of retailers are focused on optimizing the customer experience to increase customer loyalty by improving the mobile shopping experience and creating a unified experience across channels.

"Stores must now encompass both worlds - the sensory experience generally available in the physical world, such as touching and feeling merchandise and personally interacting with a knowledgeable associate - whether simply human or a combination of AI and human characteristics - married with the unique and personalized shopping experience common in the digital world," according to the report. "The physical and digital worlds are forever intertwined as we look to the future." chainstoreage.com

Most Organizations Not Satisfied with Threat Intelligence
With an eye toward gaining intel about attacks from adversaries, the vast majority of companies have threat intelligence in place but only a quarter are achieving the desired business goal, according to a report released today by the Information Security Forum (ISF).

As a result, the ISF offers up nine steps to help companies achieve their goals and sidestep five of the most common problems in hitting the mark. The ISF Threat Intelligence: React and Prepare report notes that 82% of its members surveyed have threat intelligence capabilities, but only 25% are satisfied with the results. darkreading.com