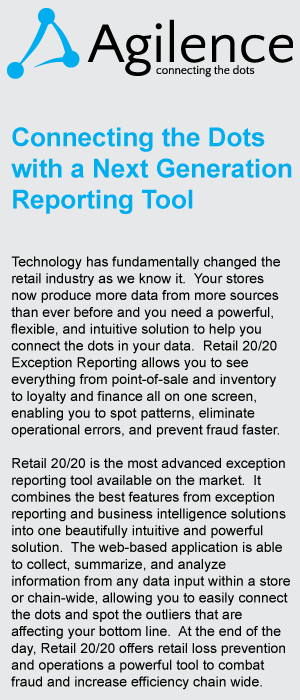 Leading the way with higher education - Northern Michigan University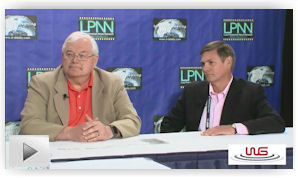 Dan Faketty, VP of Asset Protection for Bi-Lo Holdings, and Bob Hanson, Professor and LP Coordinator for Northern Michigan University, discuss the importance of education in Loss Prevention and the development of executives throughout their careers. Dan talks about the objectives and initiatives of the NRF's Education Committee, for which he is acting chairman. While Professor Hanson tells us about the highly successful LP program he's led at NMU over the years and how it has added value to the industry.
---
In this LPNN Quick Take, hear from Joe LaRocca and co-MC Ed Wolfe, VP Business Development for WG Security Products. Listen in as Ed, an LP industry veteran, talks about working with service providers, what makes WG different, and what the future holds for the company. Lastly, Ed offers his advice to someone considering going into a different line of work in retail.

Solution Providers, have a video or commercial you want to publish? Contact us.



Amazon eyes crowdsourced deliveries - 'On My Way' - Could be a nightmare at your door Always on the hunt for quicker and less costly deliveries, Amazon is considering paying ordinary people (as opposed to shippers such as FedEx or UPS) to deliver packages as part of a crowdsourced delivery program, according to The Wall Street Journal. They would drop off the packages to customers on the way to their own destinations. The service is referred to internally as "On My Way," the report said, and no other details are available. The report also noted that the plan may not move forward. chainstoreage.com

Shift to e-Payment Not as Hard As Some Might Fear, Says Study
Card payments, especially, are catching the notice of financial executives, as the movement toward better intelligence on spending, and timely, real-time cash transfers to vendor and other parties can help save time and money. Though 70 percent of organizations are working to shift from paper to e-payments, SVB noted that card payments are gaining traction as an added way to conduct day to day operations with greater insight to how everything from accounts payable to travel expenses are being managed. In reference to fraud, 43 percent of financial institutions reported fraudulent card payments in 2013, with a jump from 2012 levels of 29 percent. pymnts.com

Avoid these "BUY" button pitfalls in social e-commerce

Almost half of global web consumers will purchase across borders by 2020

"Fraud is not a person - it is a dynamic grouping of statistics that deviate from the norm."
Stuart B. Levine, CFI, CFCI
CEO, The Zellman Group & Zelligent



Wayne, NJ: Fleeing shoplifters drag Kohl's L.P. Agent 100 feet On Monday at 7 p.m. Officer Robert Franciose responded to Kohl's department store on Route 23 north on a report of an armed robbery that had occurred, according to Wayne Police Capt. Laurence Martin. Upon arrival and speaking to loss prevention, he was told that a suspect, identified as Sean McCarthy, 48, of Hewitt, entered the store and retrieved a large bag of items containing speakers, headphones, perfume, clothing, women's pants, earrings, and assorted jewelry that he and previously hidden. The merchandise was valued at $2,000. The loss prevention officer attempted to stop the suspect in the parking lot as he entered an awaiting vehicle parked at the curb being driven by Nicole Foxx, 35, of Paterson. The loss prevention officer had his arm pinned behind McCarthy, who was seated in the passenger side of the vehicle. Foxx continued to drive away with the loss prevention officer being dragged over 100 feet before falling to the pavement. northjersey.com

Walmart shoplifter in Destin, FL attempts to flee with $3,200 in merchandise
The Okaloosa County Sheriff's Office has charged a Niceville man with stealing more than $3,200 in merchandise from a Destin Walmart. According to deputies, they spotted 30-year-old Michael Hagan putting items in a shopping cart and leaving the store without paying for them. The items included televisions, a computer, and stereo equipment. Hagan faces multiple charges, including theft and possession of a controlled substance. wjhg.com



4 California Men Charged in $500,0000 Counterfeit Credit Card scheme in Santa Clara Four Southern California men have been charged with allegedly creating counterfeit credit cards used to buy more than $500,000 in high-end merchandise in Santa Clara and Fresno counties, a Santa Clara County deputy district attorney said today. The suspects allegedly used stolen credit card information from gas station pumps and bought luxury items at 31 stores in Santa Clara County and one store in Fresno County from August 2014 to February, Deputy District Attorney Jennifer Deng said. A total of 42 charges have been filed between the four men for identity theft, burglary, conspiracy, aggravated white-collar crime enhancements and other crimes, she said. Prosecutors anticipate the suspects will face additional charges as there may be additional fraudulent transactions that have not yet been discovered, Deng said. fugitive.com



Dentist/ Career Shoplifter arrested at Target in Spring Twp, PA; 9 prior arrests A Bethlehem Township man, already convicted eight times for retail theft, was arrested and charges again Monday after allegedly trying to steal a cart full of items from Target. According to police, Alfred George Khallouf, 39, was trying to take about $324 worth of merchandise without paying for it, including fireworks, suntan lotion and camping equipment. Police said Khallouf is a Dentist in the Pottstown area that has nine prior arrests and eight convictions for retail theft. A Target employee recognized Khallouf from a previous retail theft and initiated surveillance by store security, police said. wfmz.com


York, SC brothers who are serial shoplifters arrested again On Monday afternoon, two sets of police officers converged from two directions toward guys under a tree on Maiden Lane in York. The tree gave shade when the heat hit 96 degrees. The shade did not last. The heat came in with handcuffs. The charges are shoplifting - again - for brothers Jerry and Anthony Kennedy, ages 61 and 59. One of them, Jerry, already has spent eight years in prison for shoplifting. That was not Jerry's first or only prison time for shoplifting or stealing. He has, State Law Enforcement Division records show, 18 convictions for property crimes. Younger brother Anthony has multiple convictions for property crimes, SLED records show, including shoplifting, forgery and writing fraudulent checks. He, too, has spent time in state prison for those convictions. These arrests - for allegedly stealing steaks, T-shirts, gun scopes and two cases of soda - could land the brothers back behind bars long enough to be cashing their Social Security checks at the prison store. heraldonline.com

Do you have an ORC case to share? Publishing it educates the LP & retail community
which might fuel even more jobs and funding.
Share your ORC news and help the industry grow


Big Lots Clerk Shot During Robbery in South Los Angeles A checkout clerk was shot in the abdomen during a struggle with an armed robber at a South LA Big Lots Tuesday afternoon, according to LAPD. A man came into the store just before 2 p.m. and milled about before attempted to take the till from a cash register, according to police. "He was in the course of committing the robbery, and perhaps in his mind he was not able to get the money as quickly as he would have liked. She was not attacking him," Det. Jerry Gipson, of the Los Angeles Police Department said The woman, a 42-year Big Lots employee, was shot at least once in the abdomen. Foster and a second witness said they heard two shots being fired, and that some Good Samaritans attempted to catch the gunman as he fled. "Two people tried to chase him down but he got in his Cadillac truck so fast went up 58th Street. That was the end of that," Foster added. The shooter was described as a man in his 20s, last seen in a silver Cadillac SUV. nbclosangeles.com


Salem, OR teens get 18 years for WinCo Foods parking lot shooting Two Salem teenagers accused of trying to kill three people in a grocery store parking lot in January will each spend the next 18 years in prison. Nicolas Hernandez, 18, and John Hurley, 17, pleaded guilty to four counts of attempted aggravated murder. Police say they fired a Glock 9 mm handgun at three people inside an SUV in the WinCo Foods parking lot at 1240 Lancaster Drive SE on Jan. 8. Both young men were initially arraigned at the Marion County Juvenile Department because they were minors at the time of the shooting, but they were charged as adults under Measure 11, said Matt Kemmy, a Marion County Deputy District Attorney. statesmanjournal.com

Dollar General Employee Struck by car while pursuing Shoplifter in Dubuque, Iowa Dubuque Police responded at 12:03 p.m. Tuesday to Dollar General after receiving a report of a hit-and-run. Police said Dollar General employee Allyson L. Reynolds, 25, was attempting to stop a woman who employees believe shoplifted approximately $25 in merchandise from the store. Police said the woman got into a gray 2005 Chrysler with Illinois plates and struck Reynolds as she fled the parking lot. Reynolds was treated by paramedics on scene for a head injury that is not believed to be life threatening, according to police. thonline.com

Former Macy's Employee steals $19,000 in merchandise, cops plea of Petty theft and restitution of $450 A Hudson Valley woman charged with stealing nearly $20,000 from a Macy's store has plea-bargained the charge down to petty larceny. A Town of Wallkill Court spokeswoman says Caryn Kiel of Middletown had the charge reduced on Tuesday and owes $450. State police investigators arrested Kiel last April and charged her with one count of grand larceny. She was accused of stealing $19,039.42 between April 2013 and April 2014 while working as an associate at the department store chain's location in the Galleria at Crystal Run in Wallkill. An internal investigation by the store's loss prevention department led to her arrest. myfoxny.com

Manager of Burke's Outlet in Fort Payne, AL arrested after filing false report claiming her store had been robbed Fort Payne retail store manager is now charged after police say she faked a robbery of the store's bank deposit. Heather Dawn Swearengin of Fyffe is now charged with first-degree theft and filing a false report. Police say the woman claimed to have left the Burke's Outlet store with the store's deposit Sunday afternoon heading to the bank. When questioned, she gave police a detailed description of the robber and vehicle that she said she encountered at the intersection of 5th Street and Grand Avenue. But police say video surveillance of the area showed it never happened. They said she was asked to come back to talk further with investigators. According to police, she came in the next day with her attorney and invoked her 5th Amendment rights and didn't wish to talk. wsfa.com

Devils Lake, ND Police say Walmart Employee stuffed stolen cash into her bra
A 16-year-old cashier accused of stealing more than $4,700 from the Wal-Mart she worked at stuffed money into her bra, police say. The Devils Lake Police Department referred the investigation to juvenile authorities, according to a report. Police allege that the thefts occurred between May 28 and June 12. inforum.com

Target Shoplifter leads PA State Police on car chase, caught after running into cornfield A woman who authorities say shoplifted at a local Target led troopers on brief car chase before abandoning the vehicle and running through cornfield, Pennsylvania State Police said. Laura Santangelo, 26, of Kunkletown, Pennsylvania, was caught and arrested Monday night, police said. Santangelo faces 27 charges including fleeing police, driving under the influence, and retail theft. Store employees reported Santangelo tried to leave the store with almost $286 worth of clothes and accessories in her purse. Santangelo was driving away and a Trooper tried to stop her in the parking lot. Santangelo didn't stop, police said, and sped through the parking lot without her car lights on as she ran four stop signs. Santangelo abandoned the car in the road, and ran away through a cornfield before she was arrested, police said. lehighvalleylive.com

Haddonfield, NJ Police seek suspect who robbed Rite Aid for drugs, carjacked priest Authorities are looking for a man who robbed a Rite Aid for prescription drugs and then carjacked a priest in Haddonfield, New Jersey on Tuesday. The Camden County Prosecutor's Office says a man jumped over the pharmacy counter of the Rite Aid on 700 block of Haddon Avenue around noon, wielding a firearm and demanding the prescription drugs Adderall and oxycodone. The suspect, after receiving an undisclosed amount of Adderall, went to the parking lot where he carjacked a priest. He then drove a block before exiting the vehicle and fleeing on foot. phillyvoice.com


Suspect In Target Holdup Arrested In String Of Newington, CT Retail Armed Robberies Michael Kozak, 59, of Newington was arrested Wednesday and charged with three counts of first-degree robbery, larceny and other charges in an earlier robbery Feb. 8 at Target, 3265 Berlin Turnpike and in holdups at Walmart, 3164 Berlin Turnpike, on Jan. 21 and at the Family Dollar store, 733 New Britain Ave.,on Feb. 7, police said. All of the holdups, including the latter one at the same Target store on Feb. 12, were considered armed robberies, police said. courant.com

Robber of gas station reports he was robbed to Des Moines, IA Police
Des Moines man has been arrested after he told police he was robbed by someone after he had robbed a gas station. The Des Moines Register reports a 24-year-old man was arrested Monday night. Police say they responded to a report of a robbery of a gas station and found a man who matched the description of the suspect while on their way to the scene. Police say the suspect told them he had robbed the gas station convenience store so he could go drink at a nearby bar. He told police a black car that was in the gas station's parking lot during the robbery followed him to the bar. Once there, the driver of the car told him to hand over the money. kwwl.com



Charlotte-Mecklenburg police credit cards skimmed at local gas station - Used across the U.S. before shutting them down





Burglars Crash Stolen Car Into Woodbridge, CT., Gun Store - Guns Stolen





Two Eastern Europeans arrested installing skimmers on ATM's in Philadelphia





Two women using stolen credit cards in Mt. Pleasant Walmart & Meijer stores





UK: Australia: Thieves steal $35,000 worth of electronics from Harvey Norman Joondalup



Game Exchange Employee busted for $1,500 theft in Killeen, TX

Ogg's Hogan in Prescott, AZ burglarized; thief gets away with over $10,000 in Jewelry

Fired Norwich, CT Police Officer Charged in Stonington Jewelry Burglary

Kay Jewelers in The Promenade, Diberville, MS the victim of a Grab and Run, merchandise valued at $2,949

Zales Outlet in Arlington, TX hit with a Grab and Run, merchandise valued at $4,999






To apply to today's Featured Jobs, Click Here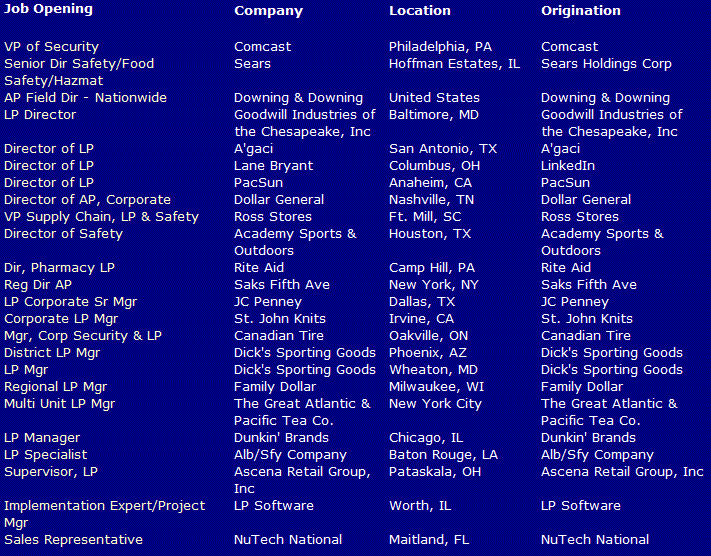 Limited Time Only - Post Your Multi-Unit LP jobs for FREE - Learn More Here




Today's Daily Job Postings from the Net - Appearing Today Only

To apply to today's Internet Jobs, Click Here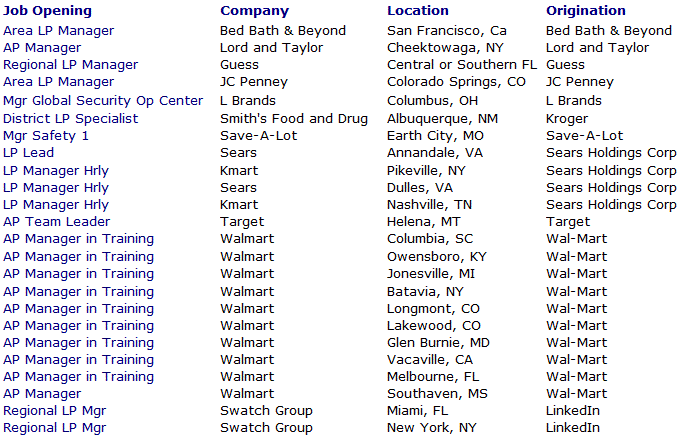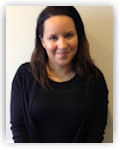 Paige Thompson was named the first Regional LP Manager for the East for Chanel, Inc. In this role, Paige will be responsible for all loss prevention and security related issues. She will direct all LP initiatives / programs acting as a liaison between the boutiques & corporate. Paige's position covers boutiques for the East & NY regions. She most recently worked as District Loss Prevention Manager for BCBG Max Azria Group. Paige has also worked for Lord & Taylor, holding roles as a Corporate Manager of Investigations, Regional LP Manager, and District LP Manager. Paige has a Bachelor degree in Communication Studies from the University of North Carolina Chapel Hill and has certifications in Wicklander and Zulawski Interviewing Techniques. Congratulations Paige!



Loyalty is one of the most precious values there is and a loyal team that's unified in its goals and objectives, even in defeat, is strong and supportive. Loyal teams can make the largest tasks seem effortless and they create a sense of ownership of family that inspires individual performance and comforts individual failure. Earned slowly and grown daily, loyalty is a commodity no leader can be without because it fuels success, unifies purpose, and gives birth to exceptional performance. Without loyalty, teams splinter and lose focus on the true objectives. It's rare to build a truly loyal team and it's incredibly difficult to keep them together long term with private agendas always pressuring the balance. And yes, even loyal teams require balancing because at the end of the day it's always about personal agendas. Professional sports teams are constantly looking for that balance and the right players to fit as a team and the same holds true in business. With the right team, anything is possible and conversely one team member can destroy the entire balance. So being a team player is important even when you decide not to be.

Just a Thought,
Gus Downing




Post Your Tip or Advice! Click Here

Please make sure to add d-ddaily@downing-downing.com to your contact list, address book, trusted sender list,
and/or company white list to ensure you receive our newsletter.
FEEDBACK / www.downing-downing.com / ADVERTISE WITH THE DAILY