Five Below Selects SaaS-Based Retail 20/20 Reporting Solution from Agilence
MOUNT LAUREL, NJ, June 22, 2015 - Agilence, Inc., the leading provider of SaaS-based exception reporting solutions for retail, today announced that Five Below has selected Retail 20/20 as their data analytics platform. Five Below evaluated all available reporting tools before choosing Retail 20/20 for its powerful reporting capabilities and automated alerts. The application from Agilence will be used to improve operational efficiencies across the growing chain. Headquartered in Philadelphia, PA, Five Below operates 350 stores in 20 states across the US. agilenceinc.com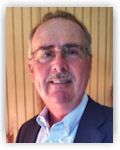 Nedap appoints Jerry Aldridge Vice President of Operations
Nedap, a global leader in loss prevention and RFID solutions for the retail sector, today announced that Jerry Aldridge has joined the company's senior US leadership team as the Vice President of Operations. Aldridge will be responsible for driving operational strategy and customer support across Nedap's North American retail division.

"We are very excited to welcome Jerry to the team. He brings to us and our customers tremendous experience and knowledge and is respected throughout the industry. His appointment further strengthens Nedap's ability to provide our customers and partners world class support in North America," said Patrick O'Leary, Vice President and General Manager of Nedap Retail in North America. Aldridge brings more than 25 years of retail industry experience and broad knowledge in strategic planning, sales & customer support, organization design and operations management to the role. nedap-retail.com

NuTech National Expands National Sales Division with Two New Sales Representatives NuTech National has announced the expansion of its National Sales Division. Earlier this month, Jared Mobley and Steve O'Toole were named National Sales Representatives for NuTech. Read more below in our 'On The Move' column how these two executives will help bring NuTech's customers the best burglar, fire and CCTV protection for their facilities - all for an affordable price.



Law Enforcement, Retail Loss Prevention Professionals Honored at NRF PROTECT - Former NRF VPLP Rich Mellor Inducted Into NRF Ring of Excellence The National Retail Federation today announced the recipients of its annual loss prevention awards: Ring of Excellence, Law Enforcement Retail Partnership and Retail Case of the Year. Recipients will be honored during an awards ceremony at NRF PROTECT, the retail industry's largest event for retail loss prevention executives in North America, this week in Long Beach, CA. The 2015 award recipients are as follows:


Law Enforcement Retail Partnership Award:
Sergeant Charles Anderson, St. Paul Police Department, and Senior Special Agent Michael Olson, U.S. Secret Service. This award acknowledges law enforcement professionals or agencies that have gone above and beyond the call of duty to support the retail industry in combating fraud, protecting assets and reducing losses. The 2015 recipients of this award were selected because of their work tracking and apprehending a large criminal enterprise in the Twin Cities Metropolitan area from 2006 - 2014. The partnerships developed in this case also led to the formation of the Twin Cities Organized Retail Crime Association.

Loss Prevention Case of the Year Award:
Christian Placencia, market investigator, JCPenney. This award is the premier recognition program for retail LP professionals, recognizing investigators whose work has made a significant impact on their companies, communities and industry. Placencia is recognized for his work uncovering and investigating a lucrative international fence operation in the San Fernando Valley area of California. He played an integral role in the undercover operation conducted by the Los Angeles Police Department, the Federal Bureau of Investigation, the LAPD Interstate Task Force and the JCPenney investigative team.

Ring of Excellence Award: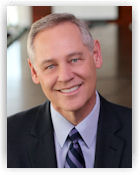 Richard Mellor (Retired), former VP of LP for the NRF. This award recognizes pioneers in the retail LP community whose honor, integrity and character serve as an example for the loss prevention industry. During his time with NRF he was tasked with leading NRF's efforts on retail security and safety issues and running the NRF Loss Prevention Advisory Council, the industry's premier membership council for senior loss prevention executives from several of the nation's largest and well-known companies. He also advised the industry on critical issues such as emergency planning and response, organized retail crime and development of protocols for responding to store and shopping mall shootings. nrf.com

Research Reveals Great Disconnect Between Loss Prevention, IT and Other Business Units in Retail Axis Communications, the global leader in network video surveillance, today revealed the results of "The Great Disconnect Between LP and IT," a 2015 study by IHL Group, a global research and advisory firm specializing in technologies for the retail and hospitality industries. The research illustrates the differing ways in which IT and loss prevention (LP) teams view priorities, including staff and budgetary allocation. It also outlines the barriers to a closer LP to IT relationship and new revenue-generating functions of IP-enabled technologies. Research suggests that after using IT budget to fund significant data breach protection and PCI certification efforts, retailers on average still have 6.4 percent of that budget left to spend on other LP priorities. Read the rest of the press release below in our Vendor Spotlight column. businesswire.com

Update: One ominous reason why Wal-Mart is bringing back greeters
Wal-Mart is bringing back employees known as "greeters" to its store entrances. The company is also adding a fleet of "asset protection customer specialists," who will check receipts as shoppers leave. Wal-Mart is testing the added door presence in 300 of its 4,500 US stores, according to the report. This could indicate that Wal-Mart's theft problems are getting worse. The company likely loses about 1% of its US revenue - or roughly $3 billion dollars every year - to stealing by customers and employees. Wal-Mart US chief Greg Foran recently said that the company is making a renewed push to reduce theft.

In an earnings call last month, Foran blamed a decline in gross profit margins on theft, which the company calls "shrink," Reuters notes. He said half of the theft occurred in the food departments.

"In the first quarter, gross profit rate declined 13 basis points, driven primarily by a headwind from shrink, half of which was in food," he said, according to a transcript. "We are addressing this increase immediately, bringing a high level of focus and visibility to this concern by adding it as a key urgent agenda item this year."

The additional employees at Wal-Mart's store entrances are also meant to improve customer service. siftingsherald.com

Home Depot employee: 'I'm down for randomly killing white people' - Social Media Hits HD Over Weekend On Saturday, the official Facebook page of the popular Home Depot was targeted by a number of people wondering if the company supports a person advocating the murder of random white people. A photo posted by conservative radio talk show host Wayne Dupree showed posts by a person identified as Patrice Pace. According to the posts in the photo, Pace claims she's more than okay with killing random white people.

"I'm down for randomly killing white people," the post reads. "I'll gladly walk into a pet store or Starbucks and just start bussin," she added, adding "smiley face" emoticons to the end of the sentence. Another post claims America has received "over 400 years of free labor," an apparent reference to slavery, which was brought to an end due to the Civil War.

The photos indicate Pace is married and works at a Home Depot outlet. "Hey The Home Depot, not sure I want to enter your place of business if Ms Pace is working for your stores," Dupree wrote. A number of people felt the same way and told the retail giant in no uncertain terms. "If this is they kind of people you employ in you store I will be shopping elsewhere," one person said.

"Until that thug is gone and jobless..... My company will no longer use Home Depot..... Time to set up a corporate account with Lowes," one person said. "Lowes is cheaper so good accounting decision," one person said. Another Facebook user, however, felt that was a bad decision. examiner.com

New York State Legislation - New ORC Bill passes House - Consolidates Multi-County Crimes in One Court Assemblyman Michael Cusick (D-Mid-Island) got his bill passed that would make it easier for prosecutors to try alleged retail thieves for crimes. The bill, which has not yet passed in the Senate, would allow the crimes of organized retail theft in several counties to be grouped into one criminal court and tried collectively, instead of in multiple criminal courts. silive.com

Retailers Cut Jobs as Pressures Mount - The pink slips are flying in retail as online & technology is wiping out stores & jobs Tectonic shifts in the way consumers shop, disappointing profits and slowing traffic have all taken their toll this spring with retailers of every stripe cutting jobs. Target Corp., J. Crew, Gap Inc. and Ralph Lauren Corp. are among the companies that recently trimmed corporate head counts. Experts warned that there could be more reductions if sales continue to migrate to the Internet and retailers downsize store fleets even more. The still slow and grinding economic recovery, along with consumers' shifting priorities from apparel to electronics have also contributed to the tough environment.

Target on Thursday laid off 140 people at its Minneapolis headquarters, after cutting 550 jobs in February and 1,700 in March. J. Crew brand, handed out 175 pink slips to employees at its corporate headquarters. And Gap said last week it will be closing 175 of its namesake stores and eliminating 250 jobs at its corporate headquarters, while Ralph Lauren Corp. in May began to cut 750 jobs as it adjusts its operating model.

Department stores are feeling this pressure acutely and last month cut their headcount by 4,500 jobs, to employ a total of 1.3 million, according to the latest employment report from the Labor Department.

"America is overstored," she said. "There's a shift of online and the need for fewer stores. And retailers don't need as many people with the technology." As for whether or not more job cuts are in the offing, Anderson said, "I think you could see more to come if we continue to see the growth of online." And as of right now, few are betting against online growth. Editors note: And not mentioned in this article are the hundreds of stores Office Depot and Office Max closed for their merger and obviously with the Staples merger the FTC could require even more store closings. As they did with the 300+ Dollar Tree stores closings for the Family Dollar merger. Add that to the Target Canada, 700 McDonald's, Radio Shack closings, Tiger Direct, Anna's Linen's, Fredrick's of Hollywood, and I'm sure we're missing a few. This year could end up being the biggest year in history for store closings. Which could lead one to be concerned about next year. wwd.com

Illinois federal judge denies Dollar General access to EEOC's criminal background check policy's - If You're Reviewing Ours We Want to Review Yours An Illinois federal judge overseeing a U.S. Equal Employment Opportunity Commission race bias case over Dollar General's criminal background check policy on Friday again rejected the discount retailer's bid for access to EEOC's own use of background checks, saying the company's arguments were unpersuasive. The EEOC filed suit against Dollar General in June 2013, alleging the company's criminal background screening had a disparate impact on a class of black conditional hires and citing a "gross disparity" in the discharge rates of black and nonblack candidates. Once an applicant gets a job offer, a third-party vendor does a criminal background check on them and if they fail, they don't get hired, the agency's complaint said. Dollar General had been trying to legally require the EEOC themselves to reveal their background screening processes to use as comparison. law360.com

J Crew executive fired after social media rant - bar room celebration & 'Hunger Games' brag over surviving cuts - Social Media's Impact A senior executive at the US fashion brand J Crew has reportedly been fired after "mocking" staff redundancies in social media posts. Alejandro Rhett, the vice president of the company's menswear department, was responsible for personally telling 175 staff on Wednesday that they were to be let go. Just hours after delivering the bad news, however, it was reported that he uploaded photos to Instagram of himself partying and joking about the job losses. Rhett and other employees apparently partied at a bar near J. Crew's downtown headquarters after the layoffs. He posted photos to Instagram with one picture extending his middle finger to the camera. In another, he allegedly posted the hashtags #hungergames #maytheoddsbeeverinyourfavour. According to Fashion Week Daily, Rhett was fired late on Thursday. "As soon as we were made aware, the appropriate actions took place," a company spokesperson told the New York Post, without elaborating. wwd.com

Staples/Office Depot deal awaits FTC action - How many store closures?
Approval from the Federal Trade Commission may eventually come, but most likely not without some significant strings attached. The company is working closely with regulatory agencies to seek outstanding antitrust clearances and expects the transaction to be completed by the end of the year. Office Depot acquired OfficMax less than two years ago and now the combined company's acquisition by Staples would consolidated the office products retailing channel into one pure play competitor. retailingtoday.com

Fired CEO & founder of American Apparel sues American Apparel again for $30M defamation suit Charney alleges that David Danziger, on behalf of the board and the company, falsely told a shareholder that the founder was being investigated for criminal matters, in a ploy to wrest control of the company from him. Charney, who has been investigated on suspicion of sexual and financial wrongdoing, claims the statement also damaged his reputation and caused him emotional distress. law360.com

Worldwide crackdown on 1,050 websites selling potentially dangerous counterfeit drugs and medical devices The U.S. Food and Drug Administration, along with international partners, moved this week against more than 1,050 websites that sell potentially dangerouos counterfeit medicines and medical devices. philly.com

Pier 1 Imports closing 30 stores - as online sales soar in Q1 - 17% of total revenue

A&P seeks buyers for 137 of its 301 stores

Anna's Linens begins liquidation sales

Director of Security, Americas - Christie's posted
Reporting to the Global Security Director in London, UK and the Operations Director in New York, the role will be responsible for managing the delivery of effective security and safety across Christie's locations in the Americas. asisonline.com


Quarterly Same Store Sales Results
Car Max Q1 comp's up 4.9% with net sales up 7.1%


Last week's most popular news article --

Haunting photos of America's dead shopping malls