We're LIVE! Tune in today for "Live in Long Beach"
at the NRF Protect Show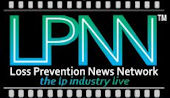 Live from Long Beach, it's the D&D Daily! Join the Daily and LPNN for a value-packed broadcast full of informative, impactful and entertaining interviews with LP leaders, retailers and solution providers at this year's NRF Protect Show in Long Beach, California. With MCs Joe LaRocca and Amber Bradley, and interviews moderated by Gus Downing, we'll be filming today from 11 a.m. - 5 p.m. PST. Tune in for the LP industry's one and only LIVE digital fast-break webcast.

If you're at NRF Protect, join us in Room 201B.

Or click here to watch our live webcast online!

American Apparel makes graphic allegations about former CEO
In an attempt to stanch an onslaught of lawsuits from American Apparel founder Dov Charney, the company filed court documents releasing a trove of lurid details about his alleged conduct at the firm. The descriptions are among the most specific released during the year-long saga between the retailer and its former chief executive, who was suspended in June 2014 and then terminated in December. The documents, filed Friday in Los Angeles County Superior Court, allege that Charney engaged in violent, derogatory and sexually inappropriate behavior. They were filed as part of a so-called anti-SLAPP motion, intended to halt what the company calls Charney's frivolous lawsuits. The accusations were vehemently denied by Charney's attorneys. American Apparel declined to comment beyond the filings. But in the documents, the company said that Charney should be barred from filing more lawsuits because the evidence cited in the lawsuit proves he was fired for good cause. latimes.com

Charney Launches New $100M Suit Against American Apparel
Ex-American Apparel Inc. CEO Dov Charney slapped his former company, hedge fund Standard General LP and others with a fresh suit seeking more than $100 million in California state court on Wednesday, adding to growing litigation between the clothier and its founder. The new suit claims the company's former Chief Financial Officer John Luttrell made mistakes that put the company at risk and, looking for a graceful exit, he allegedly conspired with the board to diminish Charney's control so they could sell the company. law360.com

Marvin Ellison Steps Out and Talks Penney's Future
Marvin Ellison, J.C. Penney's president and chief executive officer designee, is stepping out and talking strategy for the recovering midtier department store chain. On Tuesday, in his first investor conference on behalf of Penney's without current chairman and ceo Myron Mike Ullman at his side, Ellison addressed investors at the Oppenheimer Consumer Conference, indicating where Penney's shines and where it needs repair work and stressing that the $13 billion chain is on recovery road. Asked what the overall mission is at Penney's, Ellison replied: "It's very simple - sustainable shareholder value." He also said he wants to get into "a rhythm growing the business, creating profit" and hitting the $1.2 billion goal for earnings before interest, taxes, depreciation and amortization by 2017. "We think we have upside potential to do a little better," he added. wwd.com

Whole Foods accused of overcharging customers
New York City officials are investigating Whole Foods amid accusations that the grocery chain overcharges customers, The Daily News reports. In a sting operation during the fall, inspectors weighed 80 items from eight Whole Foods stores across the city and found inaccurate labeling on every item, according to New York City's Department of Consumer Affairs. The investigation found many of those labels overcharged customers by having weights listed that did not match the actual weight of the product. businessinsider.com

Hershey Park Investigates Card Fraud Pattern
Hershey Park, a popular resort and amusement park in Hershey, Pa. has hired a security firm to investigate reports from multiple financial institutions about a possible credit card breach, KrebsOnSecurity has learned. Contacted after reports by several financial institutions about a pattern of fraudulent charges on customer cards that trace back to Hershey properties, the company says it is investigating. Sources at three financial institutions say they have detected a pattern of fraudulent activity on customer cards that were used at Hershey properties in Pennsylvania between mid-March and late May 2015. According to the banks, the cards were used at a variety of Hershey locations, including food and beverage outlets, ticketing stations and the Hershey Lodge. krebsonsecurity.com

The Retail Equation Unveils Identify Employee Insights at 2015 NRF Protect
The Retail Equation (TRE), the industry leader in retail transaction optimization solutions, today announced the release of Identify Employee Insights, the newest offering in the company's portfolio of predictive analytics tools, including Verify, Identify, and Retail Rewards®. This enhanced module measures a number of key variables and metrics pre-determined to be indicative of employee performance-both positive and negative. It allows retailers to quickly and easily analyze employee behavior and reward or penalize it accordingly. This new tool gathers a retailer's t-log data and calculates these key variables and metrics on a daily basis (or more frequently depending on the regularity of the data feed). The data is then stored and indexed in a searchable format allowing the retailer to analyze each employee's performance across many months or years. "Identify Employee Insights is deeply integrated into our Identify and Verify solutions, which allows it to provide retailers with the unprecedented ability to review employee performance and behavior as it compares to the store, district, region, and chain," said Mark Hammond, CEO of The Retail Equation. "Retailers now have the ability to research down to the transaction level and take immediate action." The Retail Equation will be exhibiting at NRF Protect 2015 in booth number 919. To learn more about the NRF Protect 2015 Loss Prevention Conference and Expo, visit http://nrfprotect15.nrf.com/.

3VR Adds Directional Heat Maps to Flagship Retail Analytics Product, Customer Insights 3VR, the video intelligence company, announced that it has enhanced its retail analytics product, Customer Insights, with directional heat map technology for improved store traffic pattern analysis. Building upon traditional heat maps which indicate how many people visit each area of a store, directional heat maps from 3VR provide additional information about how customers move through a store as they shop for merchandise. These insights can help retailers create effective store designs and make better merchandising decisions. "Our goal with Customer Insights has always been to give retailers the information they need in order to maximize business objectives through improved market­ing, store operations and loss prevention," said Jeff Karnes, senior vice president of marketing and operations for 3VR. "Our latest advances with directional heat maps do just that, by helping retail professionals understand and act upon customer behavior for better shopping experiences." 3VR is demonstrating its directional heat map technology for the first time at the NRF Protect Loss Prevention Conference & Expo from June 24-25, in Long Beach, Calif. Interested retailers are invited to visit booth No. 754 for more information.
Wal-Mart CEO touts 'invisible' barcode to drastically speed up checkout process Monday's post from Wal-Mart CEO Doug McMillon describes a photo "Inside Walmart's Lab 415-C," where a bag of potato chips pass over what appears to be a standard grocery store barcode scanner. But McMillon says it is "invisible watermarking," which "could transform the way our customers check out." Conventional packaging contains a single barcode, typically on the bottom of a package. Supermarket scanners don't always find it right away, though, slowing up the checkout process. That takes more time for shoppers and costs retailers more money. Digimarc's barcodes can embed 200 barcodes on a box of cereal, Davis said, embedding it invisibly all over the package so scanners locate them immediately. Eventually, Davis said, Digimarc's barcodes may help eliminate the need for lines at the checkout register altogether. Shoppers could place items in a cart equipped with scanners that can easily find barcodes all over. oregonlive.com

These 3 kinds of Shoplifters cost Wal-Mart a ton of money
How much theft goes on depends on the location of the store. Some stores get victimized more than others. The non-employees who steal from Walmart fall into several categories:

● Petty thieves who steal one or two items relatively low-cost items at a time. When my wife worked there, the most commonly stolen item was a home pregnancy test kit, which would be used in the store rest room and then ditched. The (presumably) girls who took these always went for the most expensive brand.

● Serial thieves who stole mostly in order to return the items at the service desk for cash, one item at a time. Popular items were small and relatively high cost. Printer cartridges and small tools were popular with this group.

● Theft ring members who would come into the store and take single items every day, or would take a lot of items out in a single haul. My wife once found a huge plastic tote box abandoned near the entryway. It contained cartons of cigarettes, boxes of Sudafed (this was before it was kept behind the pharmacy counter), 9-volt batteries (also useful in meth labs), and various brand name OTC drugs. The latter were sold to convenience store owners for resale, far below the price they would pay to legitimate distributors.

The store loses far more money to employee theft and fraud schemes. Stealing money out of the till is easy, but easily traced back to the employee. A more sophisticated scam was to short-change customers, or to secretly add a cash-back charge to their credit card, pocketing the cash. Another method involved having a confederate, acting as a customer. The customer would bring a high-ticket item to the register, but a low-ticket bar code would be scanned, allowing the customer to pay a greatly reduced price. The customer could bring multiple high-cost items through on each trip. businessinsider.com

Federal Judge Issues Injunction Blocking Sysco-US Foods Merger -- 3rd Update
A federal judge on Tuesday issued a preliminary injunction blocking Sysco Corp.'s planned acquisition of US Foods Inc., a ruling that could kill a deal to combine the nation's two largest food distributors. The decision by U.S. District Judge Amit Mehta in Washington handed a high-profile victory to the Federal Trade Commission, which filed a lawsuit in February challenging the transaction on antitrust grounds.
The Sysco-US Foods deal, announced in December 2013, sought to combine the food distributors that lead the pack in providing ingredients and a range of other supplies to restaurants, hotels, schools and other food service operations. The FTC argued the merger would leave customers large and small vulnerable to higher prices and reduced levels of service. The companies argued their tie-up would help them improve service and become more efficient, while cutting hundreds of millions of dollars in costs. Judge Mehta said the FTC had shown that putting the brakes on the merger was in the public interest. wsj.com

Lowe's looking for Director of Fraud and ORC

Wal-Mart to impose charges on suppliers as its costs mount

DABC budget cuts include reduced pay for Utah Liquor Store Security Officers

Ikea raises minimum wage for US workers 2nd year in a row

Study: Shoppers leaving national brands behind

Survey: Publix, Trader Joe's, H-E-B make people happy