The Intersection of Innovation and Asset Protection
"Every act of creation is first an act of destruction." Pablo Picasso's timeless quote can artfully be tied to many innovations that have recently swept across the retail industry. But these disruptions bring as many opportunities as risks across all areas of an organization. It was with this idea that Alec Ross kicked off NRF PROTECT. Seeing parallels to retail in his experience as a senior advisor for innovation at the U.S. State Department, Ross noted that the intersection of technology and security helped to create a system that encrypted SMS text messages for anyone in Mexico to safely and anonymously report crime directly to trusted officials. The result was an uptick in crime being reported and the eventual capture of high-ranking leaders in the Mexican cartel. The common denominator in this example and for retailers, Ross stressed, is people. Nearly 90 percent of all security incidents across the top four incidents identified in the Verizon 2015 Data Breach Investigations Report came back to people, not systems.

Loss prevention can and should play an integral role in driving strategic initiatives around technology. Scott Draher, director of loss prevention process and strategy for Lowe's Companies, and Kris Douglas, business relationship manager, discussed how Lowe's collaborates to stay ahead as new technology emerges. Douglas represents the IT department inside Lowe's, a business unit Draher admitted his team used to be wary of working with. But strengthening this relationship has opened more in-roads, making it easier to utilize information found in video surveillance - a traditional loss prevention tool - into actionable insights. Traffic patterns and insights on customer engagement have helped teams perform more efficiently at the store level. This efficiency ties back to the challenge of optimizing its stores as a major distribution channel and embracing the Internet of Things. Many loss prevention processes and systems have been integral to tackling the opportunities and risks that come with initiatives like flexible fulfillment. The same approach has also helped Lowe's stay innovative. "If we don't keep up with the rapid rate of change we're going to be left behind," Douglas said. Keeping up is a tall order as the waves of change keep getting bigger. It could come back to integrating loss prevention people and perspectives across the organization that gives retailers the best chance to effectively embrace technology, and ultimately, protect. nrf.com

Five steps to advance your LP career
The quickly evolving retail landscape is fertile ground for driven and ambitious professionals. But retail employees need more than ambition to move up the corporate ladder, especially in the demanding field of loss prevention. Two industry veterans from Office Depot, Kevin Ach, senior director of retail LP and safety, and John Voytilla, vice president of global loss prevention, shared some career advancement tips with attendees at the NRF PROTECT Loss Prevention Conference this week. While the two leaders addressed peers in loss prevention, these tips are great reminders for anyone looking to take their professional life up a notch.

● Make a plan and write it down.
● Find a mentor - and be one.
● Build and expand your network.
● Differentiate yourself.
● Don't stop learning. nrf.com
Survey: Most retail returns are preventable
A research report from retail analyst firm IHL Group, commissioned by OrderDynamics, "Retailers and the Ghost Economy: The Haunting of Returns," finds that quality problems/product defects are the leading cause of retail returns. The report shows quality and defect issues account for $162 billion in returns worldwide, representing one in four retail returns and 1.1% of total retail sales worldwide. Sizing issues plague the retail apparel market, with more than $62 billion in global returns. In all, the survey indicated that up to half of all retail returns are at least partially "preventable."

According to IHL's research, the leading causes of retail returns are:

1. Defective/poor quality: $162 billion
2. Bought wrong item: $99.3 billion
3. Buyer's remorse: $88.7 billion
4. Better price elsewhere: $83.4 billion
5. Gift returns: $64.1 billion
6. Wrong sizing on item: $62.4 billion
7. Return fraud: $28.2 billion
8. Didn't match online description: $6.1 billion
9. Late delivery of items: $4.6 billion
10. All other reasons: $43.8 billion
Total: $642.6 billion
retailingtoday.com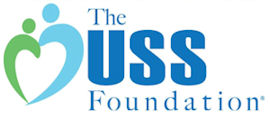 Record-Breaking Attendance at the USS Foundation's Charity Golf Tournament With 96 participants at this year's Seventh Annual Charity Golf Tournament, the USS Foundation broke its own attendance record. Held on June 23 at the world-famous Trump National Golf Club in Los Angeles, the event raised over $50,000 for disadvantaged children, preliminary data shows.

"We had representatives from some of the nation's top retail and LP companies participate at this year's event," said Denise Canfield, executive vice president of USS and secretary of the USS Foundation. "The weather was wonderful; the course by the ocean was spectacular; and everyone had such a great time."

The proceeds from the tournament will benefit the programs of the USS Foundation and the National Center for Missing and Exploited Children. The top sponsors this year were LP Magazine; Contact, Inc.; LP Jobs; and Stanley Security.

The USS Foundation is a non-profit organization dedicated to helping children in need. It is known for its Adopt-a-Bike program; holiday meals for low-income families; and visits to children recovering from serious illnesses.

Photos from the event are being posted at the USS Foundation's Facebook page: https://www.facebook.com/ussfoundation.org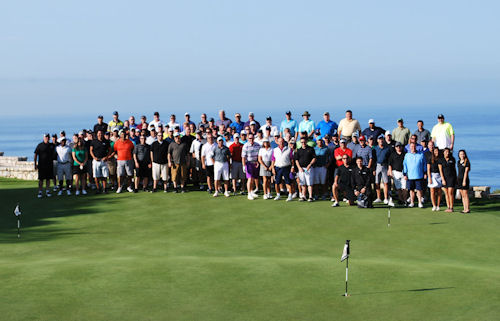 Canadian property owners struggle to find foreign retailers in wake of Target exit The departure of discounter Target Corp. and a raft of other retailers from Canada leaves landlords with plenty of space to fill at a time when many merchants are downsizing amid the rise of e-commerce. In all, an estimated 21 million square feet of retail real estate will be vacant this year - almost three times the amount of new retail development that comes on the market annually, John Crombie, senior vice-president of retail leasing at property manager Triovest Realty Advisors, said on Wednesday. Property owners are racing to find replacements for Target and other retailers that have abandoned their stores in Canada, feeling the heat of a fast-changing market and rising digital sales. Landlords feel the pressure to invest in finding new retail tenants and redesigning their empty space, an effort that can take years and reshape many malls. theglobeandmail.com

President's Choice and Save-On-Foods among brands Canadians trust most
President's Choice and Shoppers Drug Mart are earning trust from their customers, but Canadians are still the most loyal to their Tim Hortons coffee fix. The Peter B. Gustavson School of Business at the University of Victoria has launched its first national analysis of what corporate and products brands are most trusted by Canadians. A sample of 3,125 Canadians ranked 249 corporate and product brands in 22 industries. Brands were judged based on value, quality, social equity, brand energy and brand trust. As it turns out, Canadians are more apt to trust homegrown brands. Tim Hortons, President's Choice and Shoppers Drug Mart topped the list, followed by Google and Canadian Tire. Food manufacturers Kraft Foods, Campbell Soup Company and Heinz also broke the top ten most-trusted brands. canadiangrocer.com

Sobeys to cut 1,300 jobs as it streamlines distribution operations
Sobeys Inc. is preparing to shave 1,300 jobs in the wake of its takeover of Safeway Canada as the country's second-largest grocer looks to consolidate its distribution and office operations and cut costs. The retailer is closing three of its distribution centres and launching a new one as well as an expanded one in the next couple of years, Marc Poulin, chief executive officer of parent Empire Co. Ltd., told analysts on Thursday. theglobeandmail.com

Is the Staples and Office Depot Merger Really at Risk?
Why investors have to be concerned here is that the office supplies space already saw consolidation when Office Depot acquired OfficeMax. Now the move is to push three top office supplies stores into one. There is a stronger argument than ever now that they will not dominate the office supplies space. Amazon and many online-only sources have been a constant irritant to these companies. Drugstores, big-box retailers, grocery stores, private chains, Best Buy and tech retailers, and giant destinations like Target and Wal-Mart have all eaten into the office supplies space for more than two decades. Still, there are some extra risks now in this merger. This means that there will be no Easy Button today. Now investors in both companies will have to decide how they feel about the fiscal profitability of two less profitable cut-throat competitors forced against each other. 247wallst.com

RadioShack Working On 'Peace Treaty' To Aid Ch. 11 Exit
A Delaware bankruptcy judge on Thursday allowed the RadioShack Corp. estate to move forward on its strategy to solicit votes for its proposed Chapter 11 plan after hearing that the debtor is working on what it called a "broad peace treaty" to resolve lingering disputes in the case. During a hearing in Wilmington, RadioShack attorney Gregory M. Gordon of Jones Day said that the debtor and creditor Salus Capital Partners LLC have agreed to stand down for the moment in a fight to have what remains to be done in the iconic retailer's bankruptcy estate case converted into a Chapter 7 liquidation proceeding, in the hopes that several sides still fighting might be able to resolve their differences. "At least for now, we're going to put litigation aside and try to come to some sort of consensual agreement," Gordon told U.S. Bankruptcy Judge Brendan L. Shannon. law360.com

Bed Bath & Beyond misses Q1 profit, same-store sales
Net earnings dropped 18% to $158.5 million from $187.1 million, with increased selling, general and administrative (SG&A) and interest expenses offsetting higher gross profit. Net sales totaled $2.74 billion, an increase of 3% from $2.66 billion. Same-store sales increased by 2.2%, including the negative impact of Canadian currency fluctuation. chainstoreage.com

Hundreds More NFL Counterfeit Sites Ordered To Shut Down

Lululemon Recalls 300K Tops For Hazardous Draw Cords

CVS President on how a tobacco-free CVS plans to make up $2B in lost revenue

Amazon's New 'Treasure Truck' Will Sell One Discounted Item Daily

Ikea plans new form of expansion in the UK