David Thompson, CFI promoted to Vice President of Operations
for Wicklander-Zulawski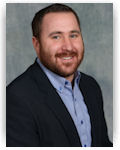 Thompson has been with WZ for three years serving as an instructor and Director of Investigations, Research, and Innovation. This promotion to Vice President of Operations is a substantial increase in Thompson's responsibilities and he will be responsible for the company's day-to-day operations as well as strategic planning of WZ's newest product offerings.

Thompson pursued a successful career in loss prevention with Kohl's Department Stores managing districts in the Philadelphia and Central New Jersey markets. He also spent time in specialty retail as a Regional Loss Prevention Manager with Abercrombie & Fitch covering markets throughout the Northeast US as well as several locations across Canada.

Thompson attended Canisius College, in Buffalo, New York, where he obtained a Bachelor of Arts in Psychology with a concentration in Criminal Justice. While attending Canisius College, Thompson was a scholarship cadet of the Army ROTC program and member of the New York National Guard. Thompson also takes pride in serving his community and was a volunteer coach for Special Olympics in the Western New York Region. Read the full press release here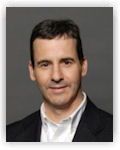 Dale Duquette named Interim Director of Asset Protection for Stop & Shop - New England Division
Dale was previously the Director, LaneHawk for Ahold USA where he led a temporary project for (4) Operating Divisions in United States, coordinating with Store Operations, Asset Protection, Human Resources, Information Technology, and Construction. He's also held other positions for Stop & Shop including District Director, Human Resources Manager and Store Manager. Dale earned his Bachelors of Business Administration degree from University of Massachusetts, Amherst. Congratulations Dale!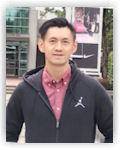 Michael Zang named DTC Loss Prevention Director Greater China for Nike
Michael was previously the Senior Director of Loss Prevention for Gap Inc. of Greater China before taking this new role. He's held a variety of other loss prevention leadership roles including Director of Loss Prevention for Gap Inc. of Greater China, Head of Asset Protection for Metro Cash & Carry China, Loss Prevention Director for China Resources Vanguard Co. Ltd. and Senior District Loss Prevention Supervisor for Wal-Mart China. Congratulations Michael!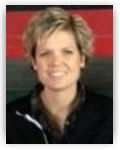 Melanie Millaway, CFI promoted to Area Director - Loss Prevention & Safety for PetSmart
Melanie was previously the Senior Regional Loss Prevention and Safety Manager for the retailer and has been on the PetSmart team since 2007, when she started as a DC Fish Manager. She's held a variety of position for PetSmart including DC Services Manager, Industrial Engineer, Sr. Process Analyst, and Regional LP & Safety Manager. Melanie earned her Bachelor of Arts degree in Criminology from St. Mary's University. Congratulations Melanie!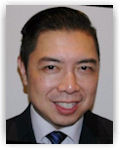 Victor Chung named Manager of Global Investigations for Facebook
Victor was previously the Senior Manager of Asset Integrity for Kit and Ace in both Canada and the US for over two years. He's also held various other asset protection and investigations positions in Canada for Target (Special Investigator Western Canada), 7-Eleven Canada (National AP Manager and Regional LP Manager), and Hudson's Bay Company (Regional Fraud Investigations, Internal Investigations and LP Officer). Victor earned his Bachelor of Arts degree in English from The University of British Columbia. Congratulations Victor!
"Death by Amazon" Index Lost $32B in Market Value on Friday Alone
The reaction to the deal has been extremely positive for Amazon, with the e-giant's stock increasing over $15 billion since the deal was announced.

In essence, Amazon shareholders picked up Whole Foods for free. This exuberance was not shared by other grocers, such as Kroger, Target, Costco and Walmart.

We now have a "Death by Amazon" index whose holdings lost over $32 billion in market value on Friday alone, as seen in the chart below.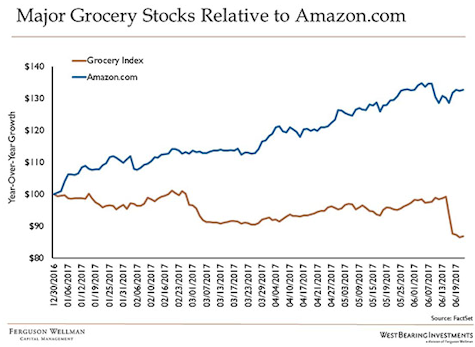 Using stores as regional hubs for same-day delivery in grocery does not seem to be the driving motivation for this deal. Whole Foods' stores are focused on an experience of fresh food and ready-to-eat food on-the-go, not warehousing thousands of pounds of laundry detergent.

We are not discounting Amazon revolutionizing the grocery industry; however, we believe this transaction should be viewed as an initial step into physical retail and that there will be an evolution over the next several years.

This may include leveraging Amazon Prime membership for online orders when there is limited same-day delivery or store pick up. oregonbusiness.com

90% Of Prime Members Live Within 10 Miles of Whole Foods Store

Retail's Evolution At 35,000 Feet & Technology Shifts Are Merciless
Amazon is Like General Sherman Taking Out Georgia
Amazon is the retailer of the AI era
A MUST READ For Everyone: The century-long interplay between technology and retail suggests Walmart is screwed. Its efforts to morph into an online retailer by buying Bonobos and Jet.com will end up making the company seem like Michael Jordan playing baseball-what made it great at one thing doesn't translate to another.

At the same time, Amazon is marching through the retail sector with the ruthlessness of General Sherman taking out Georgia, remaking shopping in its image.

Retails Evolution:

Long before Amazon, tech shaped retail, and that history gives us a hint of what's to come. Start back at the founding of Sears, in 1893. For its initial 30 years, Sears was solely a mail-order company, relying on the U.S. Postal Service and railroads for delivery. But the automobile was emerging as a new technology that would change society and alter the way people shop. Sears's big innovation was to build big stores that catered to customers arriving in cars in big cities. By exploiting the tech of automobiles, Sears reigned as the nation's largest retailer into the 1980s.

In 1962, while Sears was winning the car era, Sam Walton opened his first Walmart. Walmart wasn't an especially innovative retailer then, but another society-altering new technology was emerging: computing. In 1975, Walmart leased an IBM machine and started to collect data from all its stores. Walmart built huge centralized computing and wrote software to run its operations in ways established retailers couldn't yet imagine.

Walmart knew more about which products were selling in which locations than any retailer on the planet, so it could make better decisions about what to stock and thus make higher profits on lower prices than anyone else. Walmart rode the big computing era to domination, passing Sears in 1990 as the largest retailer by revenue. In 2002, it reached the top spot on the Fortune 500 list.

Yet Walmart's strength reveals what it missed. The company succeeded by knowing what its stores sold, not what individual customers bought. This is where Amazon, founded in 1994, enters the scene. Jeff Bezos started Amazon to take advantage of the embryonic internet. Because it sold directly to individuals through their computer screens, all interactions could be captured in data. Amazon could know what every customer buys and looks at.

In the late 1990s, the company started working on ways to use that information to recommend products based on your shopping habits. It had discovered the power of early artificial intelligence (AI). "Bezos believed this would be one of the insurmountable advantages of e-commerce over its brick-and-mortar counterparts." Bezos saying, "Great merchants have never had the opportunity to understand their customers in a truly individualized way."

Amazon is the retailer of the AI era. Everything it does is designed to bring in data so its AI can learn how to better target and serve every individual customer. The company now has 300 million users, and about 20 percent of them buy from Amazon at least once a week. While Walmart knows more about stores than any other retailer, Amazon knows more about people, and that wins.

Walmart is not likely to ever catch its rival in AI learning about people. Walmart seems destined to become the next Sears-not next year but maybe in 10 or 15. Walmart is a great company. Sears was a great company. But technology shifts are merciless. Guaranteed, something that will profoundly alter retail is coming that Amazon won't see, and the company will face an existential challenge, as Sears and Walmart did before it. When? Probably about the time recently crowned NBA champ Stephen Curry tries to join the PGA Tour. newsweek.com

Indiana crackdown on opioids sparks more pharmacy robberies
Indiana Atty. General Knew Full Well Robberies Would Spike
"Pharmacy Industry Should Share Some Blame"
The measures had an impact, but not what officials hoped for.

While making opioid prescriptions harder to get, the crackdown also helped spur a twofold increase in robberies of pharmacies that exacerbated the state's standing as No. 1 in the nation for those crimes. Between 2009 and 2016, Indiana had 651 pharmacy robberies - the most in the U.S. and more than the 597 recorded by No. 2 California, which has six times the population, U.S. Drug Enforcement Administration records show.

Pharmacies and law enforcement agencies in Indianapolis, where most of the robberies have occurred, are fighting back. Pharmacy chains have installed time-release safes that won't open for several minutes, forcing robbers to risk arrest by waiting. Signs so far are positive. Robberies in Indianapolis numbered only eight through early June, compared with 55 for all of 2016.

But some criminals responded to those efforts by traveling from Indianapolis to small suburban towns to rob pharmacies.

The state already had outsized opioid woes, related in part to its location along Interstates 65 and 70 - two major corridors for illicit drugs.

Four years ago, the Legislature directed the state's Medical Licensing Board to draft rules requiring patients to visit their doctors periodically to keep getting prescription refills.

But stemming easy access to opioids probably contributed to the binge of 168 robberies in 2015, more than twice the previous year's total, as more people addicted to prescription opioids robbed stores seeking painkillers and other potent drugs, said Greg Zoeller, who was Indiana's attorney general at the time.

The holdups - sometimes more than five a day in Indianapolis - flooded the black market with nearly 200,000 pills, primarily painkillers.

"We knew full well that if you reduce easy access, you're going to have these kinds of consequences," Zoeller said.

85 percent of Indianapolis' pharmacy robberies in 2015 were committed by juveniles enlisted by adult dealers offering cash and gifts to rob the stores.

Amid that crime spree, Indianapolis police teamed up with the DEA, FBI and federal prosecutors for a multi-agency approach that's led to the indictments of 35 people, including six juveniles, in 62 of the robberies.

The state's two largest drugstore operators, Walgreens and CVS, have also installed time-release safes at their roughly 180 Indianapolis pharmacies and added armed guards at some stores in recent years.

Indiana's pharmacy robberies dropped to 78 in 2016, but the state still ranked second in the U.S., behind California. The latest effort targeting the robberies is a law taking effect in July that will lead to longer sentences for people who threaten violence or injure anyone during pharmacy robberies.

Ken Fagerman, a former South Bend pharmacist who wrote a book about the robberies, said the pharmacy industry should not have tolerated the heists for years and shares some blame.

"It's regrettable that more wasn't done sooner," he said. startribune.com

Trade Secret Theft & Corporate Espionage
Uber admits it knew ex-Google engineer kept trade secrets
Does this lead to criminal charges?
Uber admitted that it hired a former Google employee despite being warned that he possessed sensitive documents from the Silicon Valley giant, adding a new twist to a court battle over trade secrets.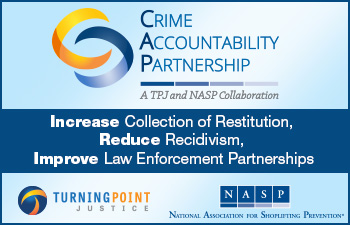 Waymo, the self-driving car developer created by Alphabet's (GOOGL) Google, has accused Uber of using stolen trade secrets in its own software that would serve as the backbone of autonomous vehicles. Uber has denied the charges. However, the ride-sharing company fired Anthony Levandowski, the ex-Google engineer and Uber executive, for failing to cooperate with an internal investigation.

Waymo's lawsuit maintains that Uber then transplanted the intellectual property allegedly stolen by Levandowski into its own fleet of self-driving vehicles - a charge that Uber has adamantly denied since Waymo filed its complaint in federal court four months ago.

Now, Uber has for the first time has acknowledged that Levandowski informed its now-departed CEO, Travis Kalanick, that he had five disks filled with Google's information five months before joining Uber. The disclosure, made in March 2016, lends credence to Waymo's allegation that Levandowski downloaded 14,000 documents on to a computer before leaving Google. foxbusiness.com

The Daily originally reported on the Uber controversy in the May 31 Daily

Uber CEO takes leave of absence amid sexual harassment scandal

Uber Founder Travis Kalanick Resigns as C.E.O.

Iowa City, IA: Court says Iowa Lottery rigging investigation took too long
Former Security Director Conviction Overturned in $16.5 Million case
The Iowa Supreme Court on Friday overturned the conviction of a lottery employee implicated in a nationwide cheating scandal, saying his trial over a rigged $16.5 million jackpot was tainted by unjustified delays in the investigation. The ruling is a victory for former Multi-State Lottery Association security director Eddie Tipton, whose lawyers argued that Iowa's long-running inquiry into the 2010 jackpot allowed the statute of limitations to expire. But it might have little practical impact. Prosecutors had agreed this month to vacate the conviction under a plea agreement, regardless of how the court would rule. The deal requires Tipton to plead guilty in Iowa to ongoing criminal conduct for his efforts to rig other jackpots in Colorado, Oklahoma, Kansas and Wisconsin. Prosecutors are expected to seek a 25-year prison term for Tipton, 56, who also pleaded guilty in Wisconsin this month to rigging a $2 million 2007 jackpot under the deal. Tipton's attorney, Dean Stowers, said the defense will review whether to honor the plea deal following Friday's decision. Friday's ruling was limited to the first and largest jackpot linked to Tipton, a $16.5 million Hot Lotto drawing in December 2010. kcbd.com

Jewelry Online Fraud Rises
Jewelry is one of the most vulnerable sectors for online fraud, says a new report from Signifyd, an e-commerce fraud-prevention platform.

After analyzing data from 5,000 merchants in different sectors, the company's Global Fraud Index found that the fraud rate for jewelry rose in the first quarter of the year, from 11.72 percent to 13.27 percent. The overall online fraud rate came in at 3.59 percent, down from 5.51 percent the year before.

This is partly due to the high value and fungible nature of jewelry, says Sourabh Kothari, Signifyd's director of merchant advocacy.

"When you are talking about international syndicates or larger syndicates, jewelry has universal appeal," says Kothari. "With the other industries we are tracking, like auto parts, if you steal something, it might not be popular everywhere. When you steal jewelry, you can sell it anywhere."

Another problem: Jewelry e-tailers are traditionally guarded about their data, making information sharing difficult.

He added that jewelry sites tend to overrely on traditional fraud-fighting tools like blacklisting, as opposed to newer methods that use machine learning. The older "static rules" sometimes cause e-tailers to miss possible sales, Kothari says. jckonline.com

Advanced Auto Parts 900 Layoffs? - Started June 19th
Laid Off Workers Take to Social Media
Current and former employees of retailer Advance Auto Parts have been taking to social media and TheLayoff.com to air grievances about a recent round of layoffs allegedly initiated companywide starting June 19.

However, top executives and a company spokeswoman from Advance Auto have so far not responded to multiple emails and phone calls requesting confirmation of the layoffs and more details about the terminations.
Posters to TheLayoff.com estimate that close to 900 employees mostly in middle-management positions -and some who have been with the company for 20 years or more - have been affected. Most of the positions were from the company's sales and distribution centers, including several from its Raleigh corporate center. bizjournals.com

Spanaway, WA., Convenience Store Owner Gets 8 Years for Shooting & Killing Fleeing Shoplifter
In March 2016, Mason was a shoplifting suspect at Kim's Pacific Quick Shop and was trying to flee from the store, when he was shot in the back.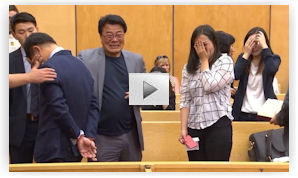 The fatal shooting came one month after Kim's wife, Seul Lim, was wounded by an armed would-be robber when she and the suspect exchanged gunfire. Those robbery suspects were caught.

Then a month later, Kim was the one dealing with people trying to steal from his store. He told KOMO News back then it was a struggle for his gun and he shot the suspect in self defense.

But, the prosecutor said the video showed a suspect who was unarmed and hands up. After a brief scuffle, the suspect tried to get away, that's when Kim fired shots. komonews.com

Director, Security, Loss Prevention & Safety for Blue Line Foodservice Distribution, Detroit, MI
Responsible for developing and managing a robust internal loss prevention program to ensure regulatory compliance with all federal, state, local food safety laws. Conduct facility assessments of all Blue Line buildings and develop needs assessments to identify areas of exposure and risk from a security and safety perspective. Respond to incidents of crime, which occur in Blue Line facilities and participates with local law enforcement agencies in the investigation of such incidents. brassring.com
Last week's #1 article --

NRF/University of Florida Release 2017 National Retail Security Survey
Retail Shrink Increased to $48.9 Billion in 2016
Two-thirds of LP budgets flat or declining while average shoplifting loss doubled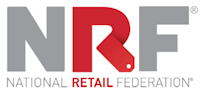 As retailers continue to find themselves under financial pressure from many directions, shrink's toll on the bottom line is significant. With an average shrink rate of 1.44%, this cost the overall U.S. retail economy $48.9 billion in 2016, an increase from $45.2 billion the year before.

Shrink was divided into shoplifting and organized retail crime (36.5 percent), employee theft/internal (30 percent), administrative paperwork error (21.3 percent) and vendor fraud or error (5.4 percent).

Nearly half of all respondents report that shrink has increased in the past year: 23% of retailers find themselves with a shrink rate of 2% or greater - up from the previous year.

As if the scope of the problem weren't enough, shrink is trending higher at a time when two-thirds of LP budgets are flat or declining. LP staffs aren't increasing, either: 55% of respondents expect staff sizes to remain flat while another 21% anticipate staff cuts. Download the full survey here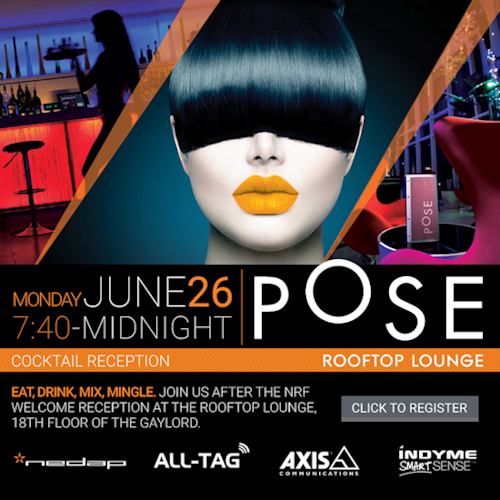 Guilty plea received by an eBay seller in relation
to a large scale fencing operation
Deirdre M. Daly, United States Attorney for the District of Connecticut, and Patricia M. Ferrick, Special Agent in Charge of the New Haven Division of the Federal Bureau of Investigation, announced that Andrew Sacco of New Haven and formerly of Durham, pleaded guilty on Wednesday before U.S. District Judge Michael P. Shea in Hartford to charges stemming from his participation in a large-scale fencing operation.

According to court documents and statements made in court, between January, 2012 and December, 2014, Sacco participated in a conspiracy to purchase stolen property from "boosters," who typically were shoplifters with opioid addictions, and then resold the property at online websites. Sacco, his co-conspirator Matthew Harwood, and others instructed the boosters to steal certain items from retail stores such as Petco, Staples, Walmart, and Bed Bath & Beyond, and paid cash for the stolen items at approximately one-third of their retail price.

After receiving the stolen merchandise, Sacco and Harwood stored the merchandise at multiple locations, including SACCO's former residence in Durham and business locations in North Haven. Sacco and Harwood then sold the stolen products at online sites, including eBay and Amazon. Read more here.

New EAS Tags, Dual Technology EAS/RFID System, and Cash Security Solutions to be Showcased by CONTROLTEK at NRF Protect
HAYWARD, Calif., (June 22, 2017) - CONTROLTEK, an emerging leader in retail product protection, will debut a suite of new retail security solutions this week at the NRF Protect conference in Washington, DC. The new solutions will include new EAS tags, a new system and tamper-evident cash packaging.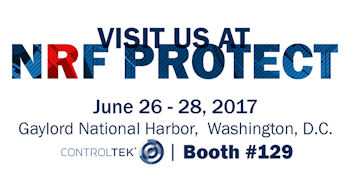 "In my six or so weeks with the company I've been impressed with the speed that CONTROLTEK is able to bring a new product to market," said Tom Meehan, CONTROLTEK's Chief Strategy Officer and Chief Information Security Officer. "At NRF we will debut a brand new EAS tag for small leather goods, which is a segment of retail that's been ignored by solutions providers for too long. At the same time, we will unveil several reimagined tags that now incorporate dual technology - either AM and RFID or RF and RFID. Our aim is to help LP teams get ahead of the curve by enabling them to start phasing in RFID in a cost-effective manner so that they are better prepared for the future."

"On the systems side, we are thrilled to be showcasing a new dual-technology system from our friends and partners at Nedap," said Steve Sell, CONTROLTEK's Vice President of Global Sales and Marketing. "The iSense Lumen is perhaps the most advanced system on the market, boasting an impressive analytics suite with the capability to detect both RF and RFID tags and labels." Sell also said that CONTROLTEK has deployed over 1,800 EAS systems so far this year, crediting a great partnership with Nedap for much of the success. "Adding iSense Lumen to our arsenal of LP solutions is exciting, and we can't wait to demonstrate its capabilities at our booth at NRF Protect," he added.

"At CONTROLTEK we take pride in offering solutions that protect, and having people that deliver," said Rod Diplock, CONTROLTEK's CEO. "When it comes to cash protection, our tamper-evident packaging is relied on by major banks and government entities, and over $1 trillion in cash is transported in it every year. Our product protection solutions, which encompass EAS and RFID tags, labels and systems, are relied on by some of the top retailers in the world. And bringing all these solutions to the world are our people, who over the past 41 years have made CONTROLTEK one of the most trusted names in banking and retail asset protection. I am really looking forward to this year's NRF Protect conference where the LP professionals from around the country will get a chance to meet our people in person and test our solutions firsthand."

CONTROLTEK will exhibit its solutions at booth 129 at NRF Protect, from June 27 to June 28, at the Gaylord National Harbor in Washington, DC.

$12B in Fraud Loss Came from Data Breach Victims in 2016
Three-quarters of the total fraud losses for 2016 arose from victims who had been victims of a data breach within the previous six years.

These findings come from a Javelin Advisory Services report entitled "2017 Data Breach Fraud Impact Report: Going Undercover and Recovering Data." Researchers discovered the proportion of breach victims who became fraud victims rose to 31.7%, the highest rate in six years.

Javelin claims its findings underscore the longevity of breached data and the interconnectedness between breaches and fraud. Increasingly smaller financial institutions are becoming aware of the Internet's criminal underground and monitoring the dark Web for mentions of their brand and customers.

The companies with the most mature threat intelligence operations are those acknowledging criminal campaigns. Some operators have infiltrated online criminal groups, and some have paid for data claimed to be stolen. Some buy malware and crime kits directly from threat actors to analyze different malware strains for the purpose of defending against them.

Researchers found the most common type of breached data are credit and debit cards, which were compromised among 44% and 26% of breach victims, respectively, within the past 12 months. Thirteen percent of victims had their Social Security number compromised.

Read more details here. darkreading.com

Why Cybersecurity Is Financially Undervalued
Securing corporate America is not a technology problem. Instead, shareholders need to value cybersecurity and begin to punish poor performance.

Like the way in which the Enron fraud scandal led to the development of the Sarbanes-Oxley Act, recent cyber scandals (e.g., Target, Sony, Home Depot), which resulted in huge financial losses, may motivate the development of a new cybersecurity-focused corporate accountability movement and/or consumer protection laws.

In short, it's time to provide financial benchmarks to cybersecurity. Securing corporate America is not a technology problem. Shareholders need to value cybersecurity and begin to punish poor performance in this area.

Until the economic incentives driving behavior related to cybersecurity change, very little else will. cfo.com

Threat Intelligence Sharing: The New Normal?
The spirit of cooperation seems to be taking hold as demonstrated by the growing number of thriving services and organizations whose sole purpose is to analyze specific threats against specific communities.

"When bad men combine, the good must associate; else they will fall, one by one, an unpitied sacrifice in a contemptible struggle" - Edmund Burke.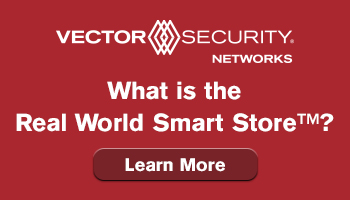 This quote from Edmund Burke in Thoughts on the Cause of Present Discontents, was meant to be a political statement in 18th century England, when the Whigs and Tories were dominant. But many centuries later, it's an appropriate call-to-action for those of us in the cybersecurity industry to collaborate and share.

Gartner describes threat intelligence as "evidence-based knowledge, including context, mechanisms, indicators, implications and actionable advice, about an existing or emerging menace or hazard to assets that can be used to inform decisions regarding the subject's response to that menace or hazard." In other words, threat intelligence is the stuff that informs the good guys about how the bad guys operate. It helps the IT security community learn how the hackers operate, and how they might attack a given organization. darkreading.com

Cyber Insurance: Read the Fine Print!
If They Fall For It - It Isn't Covered?
Applying for insurance is a grueling process involving detailed questionnaires and lengthy technical interviews that can still leave you without an adequate safety net.

For the past year, F5 lab researchers have heard many CISOs complain that cyber insurance isn't to be trusted at face value. One prominent CISO, who chose to remain anonymous, flat out told us, "Cyber insurance is B.S.," adding, "No one will actually cover claims. It gives you a false sense of control."

Although every CISO might not believe the situation is quite that dire, the number of of corporate attorneys who understand the nuances of cyber insurance are few. Without qualified legal help, you can easily find yourself without a safety net when you need it most.

The savvy CISO should do a detailed impact analysis for all major threat scenarios before shopping for cyber insurance.

This is a significant risk in cyber insurance because many IT security practices are not 100% perfect, and occasionally there are operational lapses. One cyber insurance company rejected a claim because a user fell for a phishing attack. The insurance company ruled that the access was "authorized," even though the victim was tricked into giving the authorization.

This is a significant risk in cyber insurance because many IT security practices are not 100% perfect, and occasionally there are operational lapses.

CISOs should know all the possible impacts and costs of a breach and match them to their cyber insurance policies. Having legal help from someone with deep expertise in this area is a prudent investment before purchasing. darkreading.com

IoT Security: Creating a Baseline Trace
Knowing how an IoT device behaves when it starts up can help troubleshoot security issues.

A boot baseline - can help with IoT security. The process is quite simple: Capture all the packets as that device powers on. Reviewing these packets gives us an understanding of what happens when an IoT device turns on and connects to the network, which can help with security investigations and in determining whether a device is infected. networkcomputing.com