Retailers Slam Obama's Overtime Plan as Costing Billions - Would make 56% of retail supervisors overtime-eligible - Up from current 8%, analysis shows Retailers and manufacturers blasted President Barack Obama's plan to make more Americans eligible for overtime pay, saying the move would stunt workers' careers and cost companies billions. The National Retail Federation says Obama's proposed rule change to greatly increase how many salaried employees can claim overtime would force companies to use more part-time and entry-level workers. Businesses also may offer fewer promotions and convert salaried employees to hourly to avoid raising their pay, the NRF said. The move, which would go into effect next year, would cost $9.5 billion annually if retailers and restaurants implemented the change without making adjustments, the NRF says. Total payroll expenses for all 25 million workers in these industries was $545 billion in 2012.

Obama's plan would make workers who earn a salary of as much as $970 a week, or about $50,000 a year, eligible to claim overtime under the Fair Labor Standards Act. The current threshold is $455 a week, or about $24,000 a year, which is below the poverty line for a family of four. This change would benefit 4.68 million people, the White House said Tuesday on its website.

An analysis by the Economic Policy Institute showed large increases in the percentage of workers that would be eligible for overtime if the threshold were raised to a level similar to Obama's proposal. Among retail supervisors, about 56 percent would be covered, up from 8 percent. The group calculated comparable jumps for restaurant managers, insurance clerks and customer-service representatives. Major chains already were under pressure to boost hourly wages for their lowest-paid workers. Many, including McDonald's Corp. and Wal-Mart Stores Inc., have done just that. Now Obama says he wants to boost the pay of middle management. Of those affected, a majority have college degrees, are women and are older than 35, the Department of Labor said. bloomberg.com

Victoria's Secret Getting Rid of On-Call Scheduling in Stores
Victoria's Secret is ending the use of on-call scheduling in its stores, employees were told this week - a major reversal of a policy that wreaked havoc on the lives of tens of thousands of retail workers across the country. The chain told employees it would no longer use the controversial scheduling practice, which requires staff to be available for shifts that can be cancelled at the last minute with no compensation, three current and former staff told BuzzFeed News on the condition of anonymity. It also told staff that they will be notified in advance if upcoming shifts may involve "extensions" that require them to work past their scheduled end time. Workers will also be able to sign up for extra hours if they want them, the ex-employees told BuzzFeed News. Store managers were briefed on the new policies last week.

Victoria's Secret, which is owned by L Brands, was sued for the practice in California last year, in a case that largely centered around whether "reporting for work" includes being available for call-in shifts (and therefore compensation if the shift is canceled). Beyond the pending suit, no-call scheduling has also drawn the attention of the New York state attorney general's office, which in April sent letters to 13 retailers, including Victoria's Secret, seeking information about their scheduling practices. buzzfeed.com cbsnews.com

Lawsuit alleges Vineyard Vines store ignored employee sexual assault
A new lawsuit by a former retail sales associate claims she was repeatedly sexually harassed, threatened and eventually assaulted by her store manager while working at Vineyard Vines in 2012. According to court documents filed in the New York Southern District Court last Thursday, the woman says she was repeatedly hit on, groped, slapped, hit, insulted, threatened, and eventually raped while working at the store. Even worse, the suit alleges, the abuse often happened around other employees, none of whom intervened or reported the behavior. When the sales associate reported her manager, she says she was "laughed at" by another supervisor and ignored entirely by her manager's superior. According to the lawsuit, once the manager admitted to some of his behavior, he was never disciplined - and the woman herself was ultimately fired for an alleged history of disciplinary infractions. The woman is suing for punitive damages, compensation for suffering, and her old job back. Vineyard Vines is a clothing retailer based out of Martha's Vineyard, Mass., operating 48 stores and 8 outlet locations throughout the U.S. gawker.com

Atlas Logistics Group fined $2.25M under 'Genetic Information Nondiscrimination Act' - Asked LP Manager to identify 'Devious Defecator' in distribution center - 2 employees sue after undergoing 'non-uniform' DNA testing It is a lesson that should be loud and clear for employers across the nation. Genetics, DNA and employee privacy are not things to be taken lightly, or at all for that matter. Atlas Logistics Group Retail Services, a grocery distributor, had an issue recently where someone was leaving piles of human feces around one of their warehouses. The company asked their Loss Prevention Manager to identify what a judge would eventually label the "devious defecator". He allegedly reviewed employee work schedules, and identified workers who may have been present at the time of the offense. He then "asked a forensics lab to compare the DNA of men the company suspected with the DNA of the feces to see if there was a match." The two men who underwent the DNA swab - and who were cleared of suspicion because of it - sued Atlas under a law passed by Congress in 2008, the Genetic Information Nondiscrimination Act, (GINA). The Act states that it is "...illegal for an employer to request, require, or purchase genetic information with respect to an employee." GINA was designed to protect workers from discrimination by employers who might use genetic testing to weed out different groups or identify employees who might develop a health condition. That law was the basis for the lawsuit, contending that the tests could provide private medical information to the employer; information that could be used to discriminate against the men at some point in the future. Another potential issue at stake in this case was that the testing was not uniform, in that every employee was not checked. According to the New York Times, the company "pulled aside two laborers whom they suspected. The men, fearing for their jobs, agreed to have the inside of their mouths swabbed for a genetic analysis that would compare their DNA with that of the feces." Both men claim they quickly became "the objects of humiliating jokes".

A jury trial was held to determine the amount of damages, a decision which was being watched closely because it's the first case of its kind where an employer would have to pay damages. This week the jury came back with a big verdict: $1.75 million in punitive damages against Atlas Logistics Group, and nearly half a million dollars more for the two workers' emotional pain and suffering, sending a clear message to companies that there's a high price to pay for genetic snooping. Of special note, the facility's "devious defecator" was never identified. cbsnews.com workerscompensation.com



RLPSA to Release Latest Safety Survey Results on Live Webinar The Restaurant Loss Prevention & Security Association (RLPSA) has teamed up with LP Magazine to reveal the results of its latest safety survey on a free webinar July 16 at 3 p.m. EST. Space is limited, register today. RLPSA is committed to educating its members with the latest trends in loss prevention, risk and safety. As a follow up to this webinar, RLPSA annual conference attendees will have access to the "RLPSA LIVE!" session at its annual conference in Las Vegas, August 2-5. d-ddaily.com

Pep Boys to consider sale
Several months after its CEO resigned in September, Pep Boys says it is reviewing strategic alternatives, including a possible sale, merger or other deal. The company says the board of directors will be assisted in its review by Rothschild Inc. as its financial advisor and Morgan, Lewis & Bockius LLP as its legal advisor, each of whom has been advising the board in connection with the various inquiries that have been previously received from third parties expressing an interest in a potential transaction. retailingtoday.com

Macy's will end business relationship with Donald Trump
Macy's will officially cut ties with Donald Trump. The company released a statement Wednesday morning saying: "Macy's is a company that stands for diversity and inclusion. We have no tolerance for discrimination in any form. We welcome all customers, and respect for the dignity of all people is a cornerstone of our culture. We are disappointed and distressed by recent remarks about immigrants from Mexico. We do not believe the disparaging characterizations portray an accurate picture of the many Mexicans, Mexican Americans and Latinos who have made so many valuable contributions to the success of our nation. In light of statements made by Donald Trump, which are inconsistent with Macy's values, we have decided to discontinue our business relationship with Mr. Trump and will phase-out the Trump menswear collection, which has been sold at Macy's since 2004." Trump drew the ire of the online masses in the days following his presidential campaign announcement, during which he referred to Mexicans who enter this country illegally as, among other derogatory things, "rapists." washingtonpost.com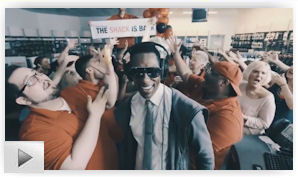 RadioShack is back, the retailer proclaims with new music video RadioShack is still kicking - and it wants everyone to know it. The electronics chain filed for Chapter 11 bankruptcy protection in February and has since entered into a partnership with Sprint on more than 1,400 co-branded stores. Even as details of the brand's future are being hashed out, it has launched a marketing campaign to let shoppers know that it's still in business. By using the hashtag #RadioShackisBack, the firm is posting to its Twitter and Facebook accounts its products, deals - and endorsements by celebrities Carlos Mencia and Orlando Jones. Jones created a YouTube video touting RadioShack's rebirth, in which he dramatically exits his vehicle in the company's parking lot, before breaking out into dance with shoppers and employees inside the shop - all the while singing "The Shack is Back." cnbc.com

Sprint Reaches 4,500 Stores, Making it One of the Largest Retailers in the U.S.

Kohl's opens first off-price 'Off Aisle' store in New Jersey

Off-price sector to out perform overall apparel, home sector over next 5 years

Burlington Stores posts Territory LP Director job on LinkedIn - based out of L.A.

All the News - One Place - One Source - One Time
The D&D Daily respects your time & doesn't filter retail's reality


Report: Every company is compromised, but most infections not yet at critical stage In a recent analysis of a quarter million endpoint devices in 40 enterprises, every single corporate network showed evidence of a targeted intrusion but most of the activity was not yet at the most-dangerous data exfiltration stage. "No matter how small the network we looked at, no matter what industry, we always found some indicators of a targeted attack," said Wade Williamson, director of product marketing at Vectra Networks. The companies analyzed range from mid-sized firms with less than 1,000 users up to large companies with 50,000 users or more, and include both existing customers of Vectra as well as prospects getting this kind of scan for the first time. According to Williamson, what the report shows is that every single network has some threats that sneak by perimeter defenses. csoonline.com

Survey: Consumers not too trusting when it comes to data security with retailers
A large percentage of Americans believe that a breach of their personal data held by a retailer or a government agency is likely within the next year, according to the 2015 Unisys Security Insights survey released today by Unisys Corp. in partnership with Lieberman Research Group. When asked about the likelihood that their personal data held by a retailer would be accessed by an unauthorized person within the next year, 44% of U.S. respondents said they believed a breach was likely, with only 19% saying it was unlikely. chainstoreage.com

PCI Council Advances Point-to-Point Encryption Standard - More flexible requirements - Easier for retailers to protect payment card data, reduce data theft risk Yesterday the Payment Card Industry Security Standards Council (PCI SSC) published an important update to one of its eight security standards, simplifying the development and use of Point-to-Point Encryption (P2PE) solutions that make payment card data unreadable and less valuable to criminals if stolen in a breach. The updated standard is documented in PCI Point-to-Point Encryption Solution Requirements and Testing Procedures Version 2.0. It provides more flexibility to solution providers and to companies that provide P2PE components, services that fulfill specific P2PE requirements and can be integrated into P2PE solutions. In addition to validated P2PE solutions and applications, the PCI Council will now list validated P2PE components, making it easier for a solution provider to create a solution for their merchant customers. Also new with version 2.0, merchants acting as solution providers can implement and manage their own P2PE solutions for their own point-of-sale (POS) locations (Read P2PE V2 At a Glance). Use of a PCI-approved P2PE solution can also allow merchants to reduce where and how the PCI Data Security Standard (called the PCI DSS) applies within their retail environment, increasing security of customer data while simplifying compliance with the PCI DSS (Read P2PE Merchant Guide). businesswire.com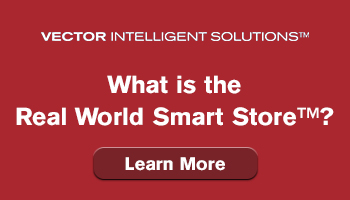 Boot Barn steps up omnichannel strategy Boot Barn has taken a significant step forward in its e-commerce strategy now that its acquisition of Sheplers is complete. The Sheplers acquisition represents a significant step forward for Boot Barn's omni-channel strategy, growing Boot Barn's e-commerce penetration from 4% to 15%. The addition of Sheplers' e-commerce platform provides opportunities to create a dual brand online offering, leverage Sheplers' domestic and international customer traffic, and create operating efficiencies across the combined online businesses. retailingtoday.com


U.S. Panel Aims to Shield Planes From Cyberattack
U.S. aviation regulators and industry officials have begun developing comprehensive cybersecurity protections for aircraft, seeking to cover everything from the largest commercial jetliners to small private planes. A high-level advisory committee set up by the U.S. Federal Aviation Administration - including representatives of plane makers, pilots and parts suppliers from around the globe - was scheduled to meet for the first time this month amid rising concern over potential industry vulnerability to computer hackers. wsj.com

Data Breaches Hurt 43% of Businesses in 2014

Data breaches could cost U.K. businesses over $30B in fines

Apple patches security flaws with new versions of iOS, OS X







Protection 1 Adds Two New Commercial Sales Managers to Its Field Organization

Jose Melendez Joins the Chicago Team; Jason Olson is New Addition to Riverside Area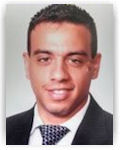 Protection 1, the largest full-service business and home security company in the U.S., today announced that it has hired Jose Melendez to fill the position of Commercial Sales Manager in Chicago, reporting to General Manager Scott Mohr. "Jose has experience in both sales and sales management. He is disciplined and has much experience, both in recruiting and with the ride time needed to help new sales representatives ramp to quota," stated Mohr. "Jose brings excitement with a lot of energy and has a can-do attitude. Jose has an extensive military background which brings hard work, dedication and devotion."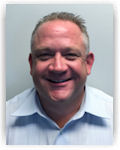 Jason Olson will serve as Commercial Sales Manager for the Riverside Branch. Olson will report to General Manager Juan Perdomo. "We are very pleased that Jason has made the decision to rejoin the Protection 1 team," said Perdomo. "He served as a District Sales Manager for Protection 1 for several years and we look forward to him again contributing to our ongoing growth." During his 20 year career, Olson has held positions ranging from district sales manager to service manager and sales representative for both Protection 1 and ADT Security Services. Read more here.

Bob Micho Joins Protection 1 as its New Operations Supervisor in Austin, Texas

Micho Brings Over 25 Years of Well-Rounded Experience to the Position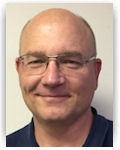 Protection 1 today announced that it has hired Bob Micho as its new Operations Supervisor for its Austin branch. Micho will report directly to Robert Weenink, General Manager for the area. Micho has worked in the security industry for more than 25 years, serving in a variety of roles ranging from installation and service technician to sales and management. He owned and operated his own firm from 1990 to 1997 before it was acquired by Village Homes of Colorado. As part of Village Homes of Colorado, Micho assumed the role of Division Director of the TECHTouch Division. Read more here.

Protection 1 Appoints Hank Little to the Position of District Sales Manager for its Cincinnati/Louisville Region

Little has a Long, Successful Career in the Security Industry and is a Former U.S. Marine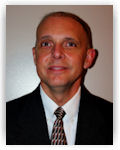 Protection 1 today announced that it has hired Hank Little as its new District Sales Manager for the Cincinnati/Louisville area. Little will report to Keith Watters, General Manager out of Cincinnati. "Hank brings to the Protection 1 team his experience in sales, service and installation backed up with the discipline taught in the Marine Corp. This is a great combination to train and mentor new 1View or Commercial Sales Consultant team members," stated Watters. "Every day Hank starts his work day with a stellar attitude and a tankful of energy. We are glad to have such a positive and winning attitude on the Cincinnati/Louisville team." Read more here.