Kroger's Loss Prevention Team Gathers for 3-Day
LP Managers' Conference in Cincinnati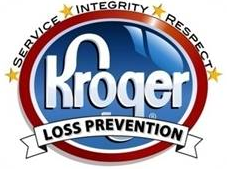 The Kroger Loss Prevention team came together last month for their 2015 LP Managers Conference in Cincinnati, Ohio. The conference included Division Loss Prevention Managers, Division Operations Managers, as well as the Corporate Loss Prevention team. The three-day conference was jampacked, featuring speakers and presentations from their business partners in Shrink, E-Commerce/Digital, Human Resources, CE&P (Customer Engagement) and the Law Department. Several presentations were also delivered by the Division LP Managers, as well as the Corporate Loss Prevention Team.

The conference kicked off with an inspiring presentation by Marnette Perry - SVP of Retail Operations. Marnette spoke about the company's current strategies around Friendly & Fresh and Customer Focus. She shared the vision of where the company is moving in the months and years ahead and spoke to the continuing positive ID sales results that the company has had for 46+ quarters. In closing, she recognized and thanked the Loss Prevention team for the things that they do each and every day across the enterprise to help drive sales, profitability and our Friendly & Fresh initiative.

On Day 2, the keynote speaker was Tim Massa - Group VP of Human Resources. Tim delivered a great message about Kroger's "people plan" and what the company is doing for the 400,000+ associates that work across our enterprise. Tim shared the short-term and long-term plan on developing our associates to their full potential and giving them the tools to be future leaders of our business. He closed out his presentation with a message to the Loss Prevention team about what they can do to help develop their own team members and continue to develop themselves.

The conference concluded on Day 3 with the Loss Prevention team attending the Kroger Co. Shareholders Meeting, which took place at the historic Cincinnati Music Hall. Not only did they get a chance to attend and hear our great company results from senior leaders, but the meeting was kicked off by CEO Rodney McMullen personally recognizing the Loss Prevention Manager Team that was in attendance.

Marnette Perry, SVP of Retail Operations



Tim Massa, Group VP of Human Resources
& Labor Relations


Kevin Larson, Sr. Manager, LP Operations



Karl Langhorst, Corp. Director, Loss Prevention

Thank you to Kevin Larson from Kroger for the article submission and pictures above!

Dollar Tree completes purchase of Family Dollar - Creating largest dollar-store chain in the U.S. Dollar Tree officially owns Matthews-based Family Dollar. In a statement Monday, Virginia-based Dollar Tree said it has completed its $8.5 billion purchase of Family Dollar, drawing to a close a yearlong takeover saga that included a separate buyout attempt from another discount retailer, Dollar General. It also effectively ends local ownership of the homegrown retail chain that traces its roots back to 1959, when Leon Levine opened the first Family Dollar store on Central Avenue with a $6,000 loan. Bob Sasser, Dollar Tree's chief executive officer, called the deal a "transformational opportunity" that will allow the company to offer merchandise to a wider array of customers. "This acquisition will extend our reach to low-income customers, while strengthening and diversifying our footprint," Sasser said in the statement. As part of the deal, Family Dollar shareholders will receive $59.60 in cash and about 0.25 of a share of Dollar Tree common stock for each share of Family Dollar common stock they own. Last week, federal regulators approved the $8.5 billion sale of the company to Chesapeake, Va.-based Dollar Tree -- one of the last steps necessary to complete the deal. As part of the deal, Dollar Tree will sell 330 Family Dollar stores to a New York private equity firm called Sycamore Partners within 150 days of the deal's close. The firm said in May that it plans to operate the divested stores under the banner Dollar Express. charlotteobserver.com retaildive.com

American Apparel closing stores, laying off workers
American Apparel announced Monday that it is closing stores and laying off employees and noted that it faces nearly two dozen lawsuits from ousted CEO Dov Charney. American Apparel said the $30 million in cost cutting will take place over the next 18 months. The Los Angeles-based retailer did not say how many of its 239 stores would be shuttered or how many its 10,000 workers would be let go. "We are committed to turning this company around," Paula Schneider, recently appointed CEO, said in a statement, adding that she intended to "preserve jobs for the overwhelming majority of our 10,000 employees and return the business to long-term profitability." The company said it would close "underperforming retail locations" in "unprofitable and over-saturated markets," while adding that it also plans to "look to add new stores in profitable fast-growing territories." The company also said that even with the cost-cutting and a boost in revenue, it may still have try and raise additional capital over the next year. cnn.com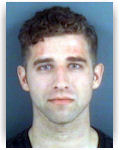 Soldier arrested after walking through Macy's with an assault rifle, vest and ammo in N.C. mall - Said he was there to have 'photos taken for movie casting call' A Fort Bragg soldier with an AR-15 assault-type rifle wearing a military ballistic panel carrier and carrying multiple rifle ammunition magazines caused a busy Cross Creek Mall to lock down Thursday night. Bryan Scott Wolfinger, 25, was charged early this morning with going armed to the terror of the public. He told police he was preparing to have photographs taken with military equipment when 911 calls sent Fayetteville police to the mall. The incident happened on the eve of a patriotic three-day holiday weekend for many in an area that is home to the nation's largest military installation, Fort Bragg. Shoppers and merchants, most with no warning, quickly learned of the situation as police swept through the 150-shop facility escorting everyone from the building and securing exits in response to what police said were multiple reports of "a subject armed with an assault rifle walking through Macy's." Police were called just before 6:30 p.m. and upon arrival, came into contact with the man carrying the rifle, vest and ammunition magazines near the Macy's wing of the mall outside of Francesca's. He was detained without incident. The mall was locked down for about an hour, causing a rush of shoppers and merchants to exit the mall. More than 20 police officers responded to the mall. A mall spokeswoman said text messages were sent to stores alerting them to the situation.

Wolfinger told police he is in the military but is pursuing a career in modeling and acting. He had just left a photo shoot for portraits to be submitted to a "Captain America'' movie casting call, according to his written statement to police. "I wanted to do photos at my house, but I had thought of a green screen being used would be better," Wolfinger told police. securityinfowatch.com fayobserver.com
Tense Confederate-flag rally outside Phoenix, AZ Walmart
The same man who staged a contentious rally outside a Phoenix mosque in May led a noisy protest Sunday in Phoenix to denounce Walmart pulling Confederate-flag merchandise from its shelves. Scores of supporters gathered in a west Phoenix store parking lot near Bell Road and 19th Avenue around 3 p.m. They were met by equally noisy opponents. The self-proclaimed "patriots" group, which organized the event, waved both American and Confederate flags while chanting "U-S-A" alongside their pickup trucks. Customers pushing carts full of groceries did double-takes while returning to their vehicles. Many returned with cellphones ready, hoping to capture the scene. About an hour later, Walmart management asked protesters to leave the property. Both groups flocked to a bus stop on Bell Road, in front of an O'Reilly Auto Parts store, where numerous pedestrians lined the adjacent parking lot. azcentral.com

Home Depot asks court to dismiss financial institutions' lawsuit over data breach The Home Depot Inc. says it's not responsible for any losses incurred by financial institutions as a result of the company's data breach. Home Depot responded to a lawsuit filed against the company by more than 100 financial institutions over Home Depot's massive 2014 data breach. In that complaint, filed on May 27, the financial institutions claim Home Depot's data breach caused total fraud losses "in the billions of dollars." The retailer says the financial institutions' lawsuit "is filled with rhetoric and sensational claims as well as legal conclusions couched as factual allegations. Noticeably absent is any plausible allegation of a concrete injury traceable" to Home Depot, the home improvement giant claims. Home Depot goes to on say that "No individual bank alleges any harm that it specifically incurred as a result of the Home Depot data breach, and the majority of the types of damage the banks seek to recover are expenses voluntarily incurred to protect against possible future harm." bizjournals.com

Uber Arrests Show Regulators Can Disrupt Disruptors
Startup executives often complain they are stymied by regulations that don't keep pace with disruptive new technology. But no one could accuse French lawmakers of working too slowly to address Uber's ridesharing technology: French authorities arrested two Uber Technologies Inc. executives using a new law that specifically toughens punishments against non-professional taxi services. (Uber maintains the law violates European treaties). Technology companies that aspire to creative destruction are facing a growing risk of regulatory backlash, as innovation threatens established players. Taxi owners from San Francisco to Beijing-fearful of being displaced by amateur drivers-are lobbying regulators to take action against Uber. Meanwhile, hotel associations and renters groups continue to push for legal action against Airbnb. wsj.com

SUPERVALU posts Director of Loss Prevention position - Based in Bowie, MD
The job description includes "assisting in making SUPERVALU the best place to work, shop, and invest by developing and implementing programs that provide a safe environment for customers, associates, and company assets while managing shrink due to theft, fraud, and misappropriation." SUPERVALU Inc. is one of the largest grocery wholesalers and retailers in the U.S. with annual sales of approximately $17 billion. SUPERVALU serves customers across the United States through a network of approximately 3,400 stores. Headquartered in Minnesota, SUPERVALU has approximately 35,000 employees. supervalu.net

Walmart planning massive $200M distribution center in Polk County

Albertsons Slates 115 Remodels, 8 New Stores

RadioShack completes $75M financing deal

Rite Aid posts 2.4% increase in June same-store sales

Pakistani Mall Starts Charging for Entry, But Not for a Select Few


Last week's most popular news article --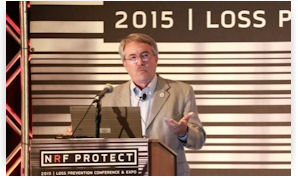 A Perspective of Retail Security: A Conversation with Dr. Richard Hollinger Spanning more than two decades, the National Retail Security Survey serves as the industry benchmark for calculating inventory shrink. It's a core element to the Security Research Project led by Dr. Richard C. Hollinger at the University of Florida Center for Studies in Criminology and Law. Ahead of his presentation of the 2015 results at NRF PROTECT, we asked Dr. Hollinger what's changed over the years, how retailers can use this empirical retail loss prevention data and his thoughts for trends to watch.

What's the most significant change or trends you've seen over the last two decades, and since this last came out in 2013? The biggest changes have been the reduction in overall shrinkage percentages, especially compared to the high numbers experienced in the 1990s. Moreover, we have seen a decrease in employee theft as a percentage of the whole. For the first time this year we have seen shoplifting/organized retail crime yield a larger proportion of loss than employee theft, which until this year was always the larger of the two percentages. The 1.38 total shrinkage percentage is the lowest number reported in the history of the study. However, the total loss is $44 billion because of growth in the retail industry.

The survey reports that average shrink rates have decreased or remained flat. Why do you think that's occurred? I think that hardware and associates are having a decreasing effect on total shrinkage. Also, this could be due to the possibility that low shrinkage companies are more likely to participate in the study as they are proud of their success.

What's the most concerning thing the study revealed this year? There is no single technology - including RFID - that is having a significant effect on shrinkage. Our search for the single "silver bullet" has still not been successful. The fight against shrinkage is going to be won by people.

What trends do you see for the loss prevention industry moving forward? I think the industry could benefit from greater use of new technology such as computerized facial recognition to cut down on repeat offenders and organized retail crime. I worry that the retail industry is afraid of the negative reactions that this powerful technology could have on stopping shoplifters and employee theft, similar to the ways the gaming industry has learned facial recognition software can reduce crime. nrf.com


All the News - One Place - One Source - One Time
The D&D Daily respects your time & doesn't filter retail's reality


Reversing the account takeover trend with IP intelligence
Account takeovers from fraudsters are on the rise and causing serious problems for many people and businesses. Steve Sawyer looks at the different methods retailers can use to help reduce the impact of account takeover using IP intelligence. As connected living gathers momentum, online fraud and identity theft are at an all-time high - and are still rising. Fraudsters are becoming more adept at stealing usernames and passwords, and at adapting to changes in security systems and processes. The number of ecommerce account takeovers in particular is increasing and now accounts for over a quarter (28%) of all identity theft cases. And as the offenders use live accounts, these cases of fraud can be difficult to detect. There are many reasons for the rise of ecommerce account takeovers. Password sharing, data farming via social media, and the rapid increase in email addresses, phishing attacks, and malware are all factors, as well the opportunities afforded by a growing volume of stored card details and mobile commerce activity. Retailers that take a sympathetic approach to identity theft will suffer direct financial losses, while those that adopt a harder line will risk negatively effecting customer experience, leading to a loss of sales revenue and customer loyalty. Fraudsters believe that by working online they can remain anonymous both personally and geographically. However, steps can be taken to screen for fraud and reverse the account takeover trend - and IP intelligence is a key tool in achieving this. retailfraud.com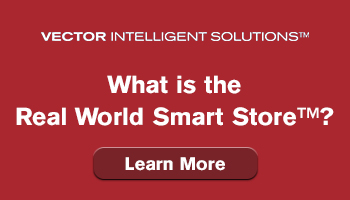 How the Internet of Things will affect retail The explosive growth of device connectivity, wireless technology, cloud computing and advanced analytics has driven the Internet of Things (IoT) from vision to reality. Devices with embedded sensors are enabling advanced, automated communications for retail businesses and customers. These connected devices are driving deeper engagement, providing new experiences and opportunities, creating new revenue opportunities and enabling better business insight. The IoT will have a profound impact on retail customer service. It will affect everyone from the consumer to the business leader. Customer experience has become the brand differentiator, and the IoT will further refine retail customer interactions and increase consumer expectations. Using the IoT, customer care organizations will be able to receive, gather, analyze and respond to events from connected devices to significantly reduce customer effort, enhance customer experience, build trust, create stronger relationships and earn brand loyalty. The IoT will proactively eliminate common issues, including long wait times, inflexibility and a lack of proactive care. Other benefits will include immediate access to important maintenance information, faster repairs and IoT-directed self-service. retailingtoday.com

Agencies need to pay more attention to supply chain security
Government agencies seeking the lowest bidders typically overlook cybersecurity when awarding contracts, and data breaches are the result, says a security rating expert. According to a review of 25 defense contractors by BitSight Technologies, the median security rating of these vendors is lower than that of the median score in the financial sector. csoonline.com

FTC launches 'Start With Security' initiative
The Federal Trade Commission (FTC) will kick off "Start With Security," an initiative that will promote good data security practices to businesses so they can better protect consumer information, with a conference in San Francisco on Sept. 9. The program will share lessons from the 54 data security cases the FTC has brought over the past few years, Jessica Rich, director of the commission's Bureau of Consumer Protection, said in a release. "Although we bring cases when businesses put data at risk, we'd much rather help companies avoid problems in the first place." scmagazine.com

Eight practical steps to handling an IT security incident

More than 440K new Android malware strains found in Q1, study finds

FBI Offering $4.3 Million For Help Finding Cyber Most-Wanted