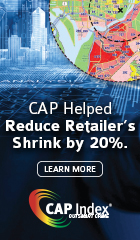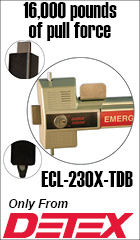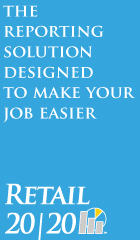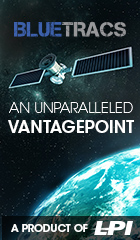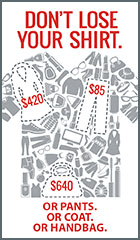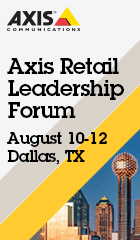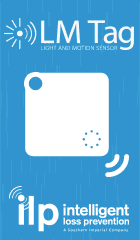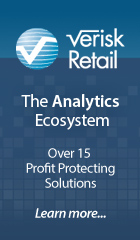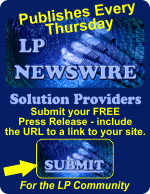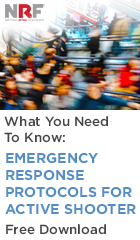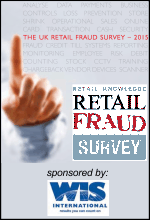 2015's GLPS's - Group LP Selfies

Your Team - Your Pride - Our Industry
One Team at a Time



Bowlmor AMF Loss Prevention Team

"Analyze, Educate, Investigate, Protect"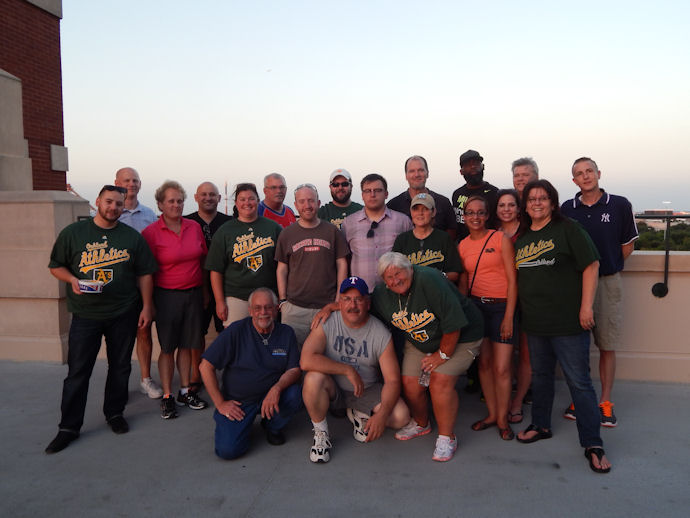 Front Row (Left to Right): Calvin Cohen, Bill Nichols, Sandy Spatz

Middle Row (Left to Right): Michael Olson, Jennifer Sleeter, Kathy Martucci, Joshua Grabiec, Anthony Sciotto, Darlene Sharp, Ryanne Jones, Jessica Doty, Cynthia Dhanis

Back Row (Left to Right): David Ballou, Sarkis Grigorian, James Purdy, Kaivon Baki, Robert Wade, Sean Ferriera, Scott Krause, Eric Rausch

Not Pictured: Daniel Welsh, Billy Grant

Share Your Team's Selfie & Let's Build Industry Pride

And have some fun in the process & Maybe win a Pizza Party
---
View all the selfies here. Send us your Group LP Selfie!





Scarred by Islamist attacks, Kenya set to
re-open Westgate mall
Kenya's trendy Westgate shopping mall will reopen on Saturday, nearly two years after gunmen from the Somali militant group al Shabaab massacred at least 67 people inside and held out for four days as security forces laid siege to the complex. Once a totem of Kenya's growing prosperity, the Westgate building has since become symbolic of growing insecurity in the east African nation and President Uhuru Kenyatta's inability to prevent frequent Islamist attacks on Kenyan soil.

Images beamed across the world during the raid dented Kenya's image abroad and scared off tourists, hurting a vital sector of the economy. Kenya's embarrassment was compounded by Westgate security footage which showed soldiers looting the mall after the Somali militants were killed.

Evans Kidero, the Nairobi governor, said the September 2013 attack was "one of the saddest days in Kenyan history" but touted the re-opening of the mall as a triumph of national resilience in the face of militant attacks. "They killed... our friends and relatives, but they did not kill our spirit," he told reporters after touring the building where workmen were slapping on final licks of paint and staff were unfurling promotional banners.

Al Shabaab has killed more than 400 people on Kenyan soil over the last two years, including 148 in a rampage by masked gunmen at a university in April. Britain and other Western powers have issued several travel advisories warning of more attacks

Major Western brands, including Subway, KFC and Converse, plan to open stores in the new mall along with Kenyan companies such as Nakumatt, a high-end supermarket chain popular with well-heeled locals and expatriate workers.

I.R.G., a private Israeli company, has been put in charge of running security in the re-opened mall. It has about 25 specialist staff and will use about 55 guards from security firm G4S, inside Westgate.

New security features will include explosive detectors, luggage X-rays, scanners to check underneath cars, bollards to prevent car bombs, and bullet-proof guard towers. reuters.com
LPNN interview: Kenya's West Gate Mall Massacre - Could it happen here?
This past January, the Loss Prevention News Network sat down with Special Agent In-Charge Richard Frankel of the FBI, who deployed to Kenya with a Rapid Deployment Team and assisted the Kenyans in the forensic and intelligence investigation related to the 2013 Westgate Mall terrorist attack. In this LPNN interview, Mr. Frankel discusses the high-profile investigation, the odds of a similar attack occurring in the U.S., and the importance of active-shooter programs for retailers.

With the ultimate responsibility of protecting your employees and customers, learn what LP executives can do to prepare for and prevent such a catastrophic event. Click here to watch the interview.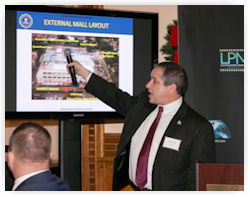 D&D Daily - Driving Worldwide Information
In addition to his LPNN interview at the D&D Daily's "Live in NYC" 2015 event, Special Agent In-Charge Richard Frankel also gave a riveting presentation later in the evening to dinner attendees, providing further detail and information on the FBI's investigation, including a slideshow with pictures and video from the horrendous mall attack. While the images were graphic in nature and hard to watch, Mr. Frankel's presentation provided the LP executives and solution providers in attendance a sobering reminder of why we as an industry do what we do. With every retailer in the country having to face the possibility of an active shooter scenario, the tragic case of the Westgate mall massacre is something everyone should be aware of and learn from. Let's keep them all safe out there.


Los Angeles Times runs "Q&A Understanding retail theft" - The National Retail Security Survey Results With Richard Hollinger's NRSS survey results presented at the NRF Protect Conference last month in Long Beach the results are making the rounds in publications around the U.S. Today the LA Times ran a full page article reviewing the findings and educating the public. It's great to see all the press coverage and educating the public is a critical step that may indeed help in building the momentum that'll hopefully lead to federal legislation on organized retail crime. If you missed any of the information or want to share it with your retail colleagues this is a great article to share with them. Just a thought. latimes.com

Retailers gain new tool in fight against crime
Checkpoint Systems Inc. has created a new tool for retailers looking to decrease shrink and increase conversion rates. The company has launched the EVOLVE-Store, a real-time app for smartphones and tablets that supports real-time electronic article surveillance (EAS) and organized retail crime (ORC) event management. The company says the app was developed in response to retail customer requests for an easy means of ensuring that store associates leverage EAS investments appropriately, comply with store shoplifting policies and have EAS systems always turned on and operating properly.

"Technology should make life easier for both consumers and retailers," said Uwe Sydon, senior vice president of innovation, Checkpoint Systems. "EVOLVE-Store accomplishes this, with simple implementation and proven loss prevention and merchandise availability benefits that offer advantages to everyone." retailingtoday.com

In-store, keeping customers and staff safe is a priority - The NRF's 2015 Holiday Planning Playbook Loss prevention executives are investing this year in a range of staffing, training and anti-theft measures along with reporting and analytics.

Several LP executives noted they are investing in LP staffing for Holiday 2015, coupled with training for both permanent and seasonal staff. Webinars and iPads are two tools that LP executives mentioned investing in to deliver timely and effective training. Cameras and additional tagging as well as refund management and analytics tools will help store and LP staff do their work more effectively also. Editors Note; Just one excerpt from the NRF's 2015 Holiday Planning Playbook. If you haven't read it yet make sure you take the time to review it. nrf.com

Slain clerk's estate sues MetroPCS, T-Mobile USA - claims security at retail store was negligent Representatives for the estate of Shelby Farah, who was shot and killed during a robbery at a Brentwood MetroPCS store two years ago, have filed a lawsuit, claiming the business had inadequate security measures. The lawsuit, filed Friday, claims that the 20-year-old victim was working alone at the retail store on North Main Street when an armed robber shot and killed her. "They assigned my child that store July 8th. She got robbed and killed 12 days later."

"The whole reason for this is I want to see changes. I want to see MetroPCS think about security first and not thing about dollar signs. According to the suit, the armed robbery was "foreseeable based on crime statistics in the general area of the MetroPCS store as well as the history of criminal activity at the MetroPCS store itself." The suit said an employee was robbed at gunpoint at the store six months before Farah was killed. Attorney Galen Bauer said the store did not take necessary safety measures like having a security guard, a silent alarm button, a clerk behind bulletproof glass or an escape route. "The same store had been robbed six months almost to the day before Shelby was killed. In response to that wake-up call, they did nothing." news4jax.com

Loose (untaxed) Cigarette Arrests in NYC Drop in Year After Eric Garner's Death - in the #1 cigarette smuggling state in U.S. The New York Police Department has made nearly 33% fewer arrests citywide so far this year for selling untaxed cigarettes. Last week, nearly a year after Eric Garner's death, loose untaxed cigarettes were being openly peddled during the evening rush on the crowded streets of East Harlem, at times in plain view of New York Police Department officers on foot patrol. While department officials declined to discuss the drop in arrests, experts say it may reflect officers' concerns over personal or professional liability, as well as a growing reluctance to make an arrest over a minor offense. "It's surprising that they're still doing any 'loosie' enforcement at all," said Eugene O'Donnell, a professor at John Jay College of Criminal Justice. "NYPD cops must now realize that challenging anybody could result in a very bad ending, and that any use of force is a monumental decision." Editor's Note: Of special note here is that Eric Garner was selling loose untaxed cigarettes at the time when police stopped him which led to his death
wsj.com

Haggen grocery stores cutting store staffing hours in just-opened new Pacific Southwest division stores Haggen acquired 146 stores divested by Safeway and Albertsons earlier this year, including 46 in the Pacific Northwest and 100 in Southern California, Arizona and Nevada that were remodeled and converted to the Haggen banner between March and mid-June. The company's challenge in its new 100-unit store base in Southern California, Arizona and Nevada is "to establish and grow the brand in competitive new markets. "It appears customer counts are a challenge for Haggen. It has a great offering within the four walls, but if it can't get customers through the doors, then none of that matters." supermarketnews.com

A&P: Bankruptcy, sale speculation 'inaccurate'

NYC Icon FAO Schwarz toy stores says goodbye on 5th Ave.

World's second smallest Target opening soon - 16k sq. ft. in St. Paul metro

Quarterly Same Store Sales Results

Domino's Q2 domestic comp's up 12.8%, international comp's up 6.7% with revenues up 8.5%
Sherwin Williams Q2 paint stores comp's up 3.9% with net sales up 2.9%

All the News - One Place - One Source - One Time
The D&D Daily respects your time & doesn't filter retail's reality




The next partnership for CMOs: loss prevention - The NRF's 2015 Holiday Planning Playbook One LP leader mentioned the importance of investing time this year to work more closely with counterparts in areas such as marketing. For example, by partnering proactively with marketing, the LP team can understand holiday season promotions and events to ensure support for combating potential upticks in shoplifting or fraud. Editors Note; Another excerpt from the NRF's 2015 Holiday Planning Playbook. If you haven't read it yet make sure you take the time to review it. nrf.com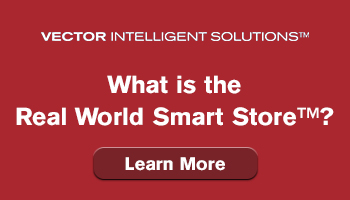 Disgruntled retail Internal Auditor leaks personal data on 100,000 colleagues - fellow retail employees The perils of the disgruntled insider were highlighted again after it was alleged that an employee at UK supermarket giant Morrisons posted online sensitive personal information on staff because he held a "grudge" against the firm.

Andrew Skelton, 43, a senior internal auditor at the Morrisons head office in Bradford, is accused of leaking the details of nearly 100,000 supermarket employees - a breach which cost the firm over $3.1M U.S. to mitigate, according to the BBC. The data, including NI numbers, birth dates and bank account details, was posted online and sent to several newspapers last year, Bradford Crown Court heard.

Skelton had previously been cautioned for using the company's mail room to conduct eBay deals. After that disciplinary action, he was left harboring a grudge against the supermarket chain, apparently writing in a draft resignation letter found by police: "I have almost as little concern for the company as it does for me."

"Morrisons is certainly aware of this threat after spending $3.1M U.S. to clear up the consequences of a data breach after a disgruntled auditor leaked bank and pay details of 100,000 store staff. This news highlights how the consequences of an attack from the inside can be every bit as serious as being hacked from the outside." infosecurity-magazine.com

The Crucial POS Software Distinction That Retailers Aren't Paying Attention To
The difference between "retail management POS solutions" and "payment-centric" POS systems. Retail management solutions put a lot of emphasis on the operational side of a business, and provide deep functionality that enables merchants to fully manage their business with software rather than spreadsheets. Payments-type POS solutions focus on payment processing. While solutions that fall under the payments category can also provide operational features, their capabilities aren't as advanced as those offered by retail management POS systems. pointofsale.com

Google rolls out Eddystone Bluetooth beacons for retailers