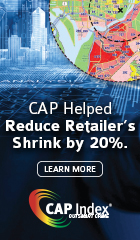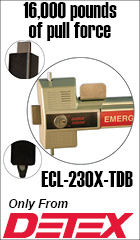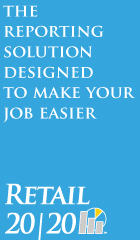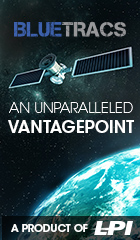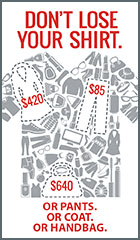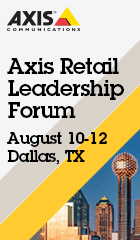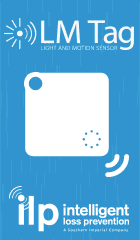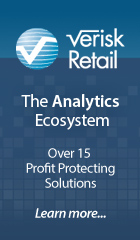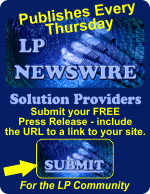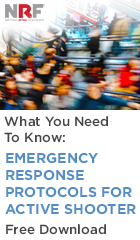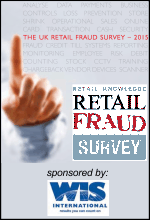 Protection 1 Celebrates Third Annual Day of Community Service
Protection 1 Team Members Volunteered at Local Organizations
across the Country for "All for 1 Day"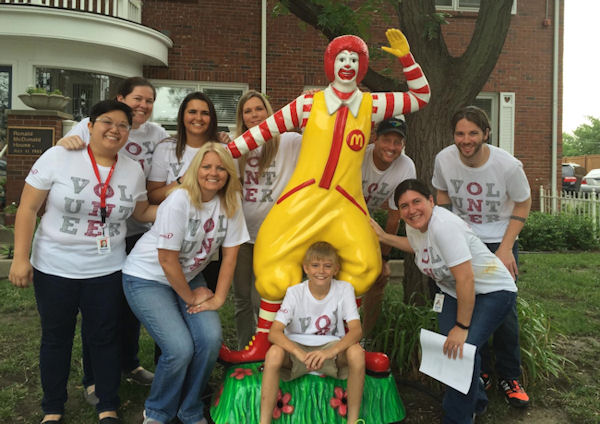 Volunteers from Protection 1's call center in Wichita, Kansas, at the local Ronald McDonald House.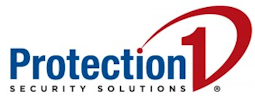 Chicago, IL - Protection 1, the largest full-service business and home security company in the U.S., today announced that it has just completed its third annual "All for 1 Day" where its employees volunteered their time for local causes that will benefit the communities where they live and work. During this year's event, team members from 70 branches across the country donated more than 1,000 hours in support of a wide range of projects benefiting more than 30 organizations and communities. The projects ranged from serving meals at rescue missions, senior centers and local Ronald McDonald's houses to blood, food and clothing drives and community clean-up projects.

"For the past three years, our employees have enthusiastically participated in "All for 1 Day" spending their time giving back to the communities where they live," said Timothy J. Whall, Chairman and CEO of Protection 1. "This year we saw quite a bit of activity supporting children's causes. Efforts such as "All for 1 Day" personify our core company values and priorities and we firmly believe that not only do we make a difference in providing safety and security measures to our customers, but we make our communities a better place to live."

Protection 1's "All for 1 Day" gives its employees the latitude to choose projects that will make the greatest impact in their areas. Team members from Dallas, Texas took the day to paint rooms at Camp Summit, a premier camp that provides a barrier-free environment for adults and children with disabilities. Team members in Birmingham spent the day cleaning up Jessie's Place, a women and children's shelter in that city. In Los Angeles, a food, clothing and essentials drive was held in support of Children of the Night while the Topeka/Lawrence, KS branches held a car wash to raise money for Helping Hands, another not-for-profit that supports families with disabled children.

"All for 1 Day" also gives Protection 1 associates a vehicle to work together outside of their office environments and is a great avenue for fostering team building and an enormous sense of pride.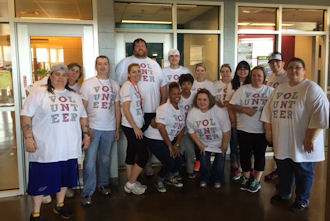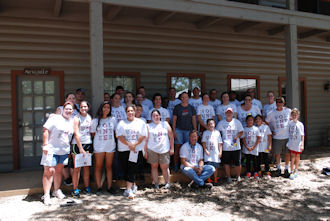 (Left) Protection 1 volunteers from the Wichita call center at the Kansas Humane Society. (Right) Dallas team members at Camp Summit, a camp for adults and children with disabilities.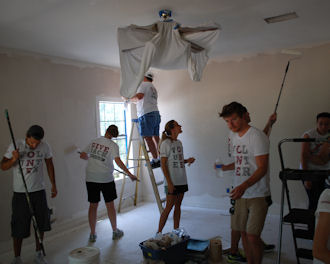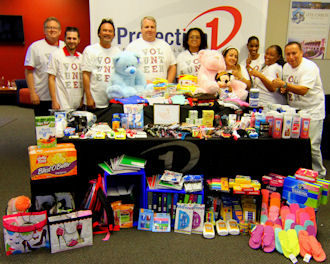 (Left) Protection 1 volunteers painting rooms at Camp Summit. (Right) Protection 1 volunteers at a food, clothing and essentials drive in support of Children of the Night in Los Angeles.


Big Lots Background Checks Breach FCRA, Class Action Says
A job applicant hit Big Lots Stores Inc. with a proposed class action in Illinois court on Friday, accusing the retailer of violating the Fair Credit Reporting Act by running background checks on current and prospective employees without their knowledge or consent. In a complaint filed in Cook County Circuit Court, plaintiff Shaundrenika Robrinzine alleges that Big Lots doesn't issue the FCRA-required "standalone" disclosure for third-party consumer reports on job-seekers and only requests authorization for such background checks after the fact.

According to the suit, Robrizine applied for an overnight stocker position at a Homewood, Illinois, Big Lots store in March 2014. While her application made a passing reference to "background checks," it didn't clear the company to obtain a consumer report from a third-party reporting agency, Robrizine said. Nevertheless, Big Lots procured a consumer report on Robrizine from Sterling Infosystems Inc. later that month and didn't provide her with a disclosure and authorization form until more than two weeks later, on April 1, 2014, according to the complaint.

Robrizine wants to represent a class consisting of Big Lots job applicants and employees who had background checks run on them in the past two years without the required disclosure, along with a separate class for those who didn't give written authorization during that period. The complaint doesn't estimate the size of the two classes, saying only that they likely include many of the company's thousands of workers. law360.com

Store Closings: The Hot Trend - Up 58% - But Outlets Are Booming - The Only Question Is Can You Build Them Fast Enough Retailers have acted quickly and closed thousands of stores this year as they adjust to a changing consumer. The number of store closings revealed in the first quarter of 2015 increased by 58 percent over the same period last year according to a report by ICSC Research. Of the 3,558 store closings, 46 percent are apparel companies. While many of these closures come from retailers that have gone completely out of business, others come from relatively healthy chains that are adjusting their store base to meet the needs of a new consumer.

In many cases, investors are now seeing store closures as a sign that retailers are rightsizing operations and not a sign that the chains are in full retreat. Blame the great store shrivel on the rise of e-commerce and outlets.

While e-commerce only represents 7 percent of all sales, it has forced retailers to change their ways. They don't have to have huge stores stuffed with inventory anymore.

"Retailers have become e-tailers, it's having the natural effect of migrating out to a blend of retail and online. What that means is they need fewer brick-and-mortar stores."

Full-price retail maybe shrinking, but that isn't the case for off-price retail. According to Value Retail News, there are 48 outlet mall projects in the pipeline for 2015-2017 adding 18 million square feet of gross leasable area. VRN found that sales increased 11.4 percent at the outlet malls from 2012 to 2013. Sales growth is why retailers are choosing to shrink the full-price stores and expand the off-price stores. Outlets are a destination. It's a lower price points more value sensitive customer and at times a less fashion sensitive."

Colliers' Nelson, however, did sound a note of caution about the continued expansion on the outlet store side. "I wonder how long-lived they will be," he said. "If they start putting outlets in every town, will we see too many? Penetration is getting high and there will be a saturation point. But that's tomorrow's problem, today's problem is getting the outlets built fast enough. Editor's Note: Seems like every retailer is going after off-price, smaller formats, and outlets. From J Crew to Wal-Mart the retail world is shrinking. wwd.com

Insurers of Wayne-based Toys 'R' Us said to cut policies after losses mount & Q4 is approaching Insurance companies are cutting back on their coverage of Toys "R" Us Inc. suppliers, bringing another headache to a retailer that has suffered more than two years of losses, people familiar with the matter said. Coface SA and Euler Hermes Group, which sell credit insurance to vendors, are removing Toys "R" Us from some policies and declining to renew coverage in other cases. The carriers may still negotiate with some vendors to keep providing some protection, one of the people said.

Losing coverage could raise concerns for toy suppliers as they weigh the risks of shipping to the retail chain, which scrapped plans for an initial public offering in 2013. Credit insurance protects suppliers in case a retailer fails to pay them for merchandise, as in the event of a bankruptcy.

Toys "R" Us also has been seeking additional restructuring advisers, who would look for ways to cut costs and explore the company's next steps, said one of the people.

Retailers can recover from the setback, though. That was the case with J.C. Penney Co., which saw its vendor insurance restored after conditions improved. Sears Holdings Corp. suppliers also had coverage cut or reduced last year by at least three insurance firms, people familiar with the matter said at the time. northjersey.com

LinkedIn, Notorious for Sending Too Many Emails, Cuts Back
The site is notorious for its aggressive email blasts - Are you absolutely, positively sure you don't want to connect with Kathy? - and is often the target of public gripes from overwhelmed users. On Monday, LinkedIn decided that less is more. In a blog post, the site acknowledged its history of overzealous email habits and said it was taking steps to reduce the amount that users would receive. Among the examples, users who receive too many requests to connect will now get just one weekly digest, and users who subscribe to several of the site's groups will get updates in a streamlined format. For every 10 emails we used to send, we've removed 4 of them. nytimes.com

Large increases in minimum wage could have severe long-term effects - Destination Unknown If a $15-an-hour federal minimum wage were implemented in America, as campaigners want, it would apply to two-fifths of workers. Historically, economists have worried that high minimum wages boost the pay of those in work but at the expense of jobs. To avoid making a loss, retailers might have to raise prices, putting off customers and reducing the need for staff. The debate is now largely between those arguing that there are small negative effects and those who say there are none at all. cfoonline.com

Best Buy Tapped by President Obama & HUD Secretary in new ConnectHome initiative Best Buy will conduct 20-30 Geek Squad Academy tech education programs in cities and reservations nationwide with specific outreach to teens in public housing communities. Digital literacy training also will be provided to families and teens in select HUD communities, along with free ongoing afterschool tech education programs for teens participating in ConnectHome at Best Buy Teen Tech Centers in Atlanta, Denver, Los Angeles, New York City, San Antonio and Washington, D.C. chainstoreage.com

Effective Security Officer's Training Manual (The), 3rd Ed - Authored by former retail LP executive Ralph Brislin, CPP The Effective Security Officer's Training Manual, Third Edition teaches today's security officers the most important aspects of performing the job of a security officer professionally and effectively. Training is the most important element in becoming a professional security officer, but it is also often overlooked or underutilized. asisonline.org

US woman sent to jail and ordered to pay MAC Cosmetics $1 Million for selling counterfeit products A federal judge has sentenced a 45-year-old woman from Florida, US, to 18 months in prison for selling counterfeit MAC cosmetics (Estée Lauder) to consumers and wholesalers. Tina Oleszczuk ordered fake MAC products in bulk from China, then sold them from her home via her website Cozmetic Delights LLC and eBay for almost two years, raking in over US$1 million. Oleszczuk has been ordered to pay a total of $961,744.75 to MAC. globalcosmeticsnews.com




We at the D&D Daily extend our Best Wishes and Get Well Soon to Mark Neapolitan (Director of Loss Prevention, Signet Jewelers). Mark has been a key contributor regarding cases in the Jewelry industry as well as his work the Jewelers Security Alliance. We wish Mark a very speedy recovery.




OSHA Clarifies Employers' Responsibility to Maintain Accurate Injury and Illness Logs

Macy's beauty chain Bluemercury to open 16 new stores this year

Supervalu's Save-A-Lot is their 'significant' growth vehicle - May spin off

Whole Foods Hit With Suit For Overcharging NY Customers for Prepackaged Products

A&P Gets Nod To Close 25 Money-Losing Stores From NY Bankruptcy Judge

Quarterly Same Store Sales Results
LVMH Moet Hennessy Louis Vuitton Q2 comp's not available with revenues up 23.2%
Rent A Center Q2 consolidated comp's up 7.5% with total revenue up 6.1%
Luxottica retail division comp's not available with sales up 5% on constant exchange-rate basis
Supervalu Q1 comp's not available with net sales up 3%






Retail Fraud - New York - Sept. 24th

"How to Get Ahead in Loss Prevention"
Expert strategies for advancing your LP career, at
Retail Fraud - New York

The Retail Loss Prevention role is more demanding, multi-faceted - and significant - than ever before.

Christopher McDonald, Senior Vice President Loss Prevention at Compass Group North America and Gary Moncur, Director - Loss Prevention at Compass Group North America will host a joint presentation for our delegates at Retail Fraud - New York.

In this engaging and enlightening session, Chris and Gary will tell their story and share interesting facts and pertinent strategies to help you move your career forward.

Join Chris and Gary at Retail Fraud - New York! Retailers, to obtain your VIP Access All Areas Delegate Passes, free of charge, simply register online.

All the News - One Place - One Source - One Time
The D&D Daily respects your time & doesn't filter retail's reality




eBay Investigators Work With Law Enforcement Leads to Arrests
Several people have been charged in a sweeping credit card fraud investigation involving several Houston and Harris County restaurants. Detectives with the Harris County Sheriff's Office, US Postal Inspectors and fraud investigators with several banks worked in concert on this investigation.

Investigators said at least 193 people had their credit cards "skimmed" and then "cloned". Investigators said "skimming" happens when someone secretly uses a portable device to record a card number, then uses the information to create a "clone" of the card.

One of those charged in this case is Chelsea Loren Watts, 24, who detectives said "skimmed" several customer's credit cards when she worked as a waitress at Houston's restaurant on Kirby. The general manager for the restaurant declined to comment on the charges against Watts, only saying she was no longer an employee.

Read more here

For further information on PROACT, email inquiries to PROACT@eBay.com.

eBay Direct - Click Here - (notify - info - questions)


Retailers Want $7B Interchange Fee Deal Nixed On Misconduct & Plaintiff Attorney Fraud - Set Up Shell Legal Firms Invoicing $5M for Services Rendered Wal-Mart Stores Inc., Amazon.com Inc. and other retail giants will ask a judge Tuesday to overturn the $7.25 billion antitrust settlement Visa Inc. and MasterCard Inc. reached over their interchange fees in light of the revelation that a former MasterCard lawyer and a plaintiffs' attorney shared confidential information in the multidistrict litigation. The exchange of information between a plaintiffs' attorney who they say played a significant role in negotiating the settlement and a former MasterCard attorney who has since been indicted for fraud tainted the deal, the person said.

The issue arose after former Willkie Farr & Gallagher LLP partner Keila Ravelo was arrested in December along with her husband, Melvin Feliz, and charged with defrauding Willkie and Hunton & Williams LLP, where she had also worked. Prosecutors say that from 2008 to mid-2014, Ravelo and Feliz set up fake litigation support service companies to bill the firms for work that was never done, charging them more than $5 million and using the money to buy jewelry and pay personal expenses. law360.com

Survey: 42% not ready for & 58% not concerned about - EMV Transition Deadline - What's Your Real Fraud Numbers??? The survey found that 58% of respondents, who represent a cross-section of affected industries, are actively preparing for the EMV technology transition. But 42% have either taken no steps or are unaware of any progress being made. (By October 1, 2015, the majority of U.S. businesses must transition to EMV-capable technologies or become newly liable for any costs incurred from fraud using old magnetic strip technologies.)

More than half (55%) of respondents think the October 1 liability shift deadline should be delayed. Both lack of time and access to technical deployment expertise were cited as the biggest obstacles to meeting the deadline. Majority of respondents indicated little concern for the magnitude of risk associated with missing the liability shift deadline, with 58% stating it will have limited or no impact on their company's bottom line. Editor's Note: It may be time to find the real fraud rates from your third party provider. chainstoreage.com

Even After Chip-and-Signature Roll-Out Magnetic Strips Will Still Be Easy To Read
Randstad's Mitchell notes that magnetic stripes will endure in a widespread fashion until gas stations are forced to convert to EMV card readers in October 2017. Despite the fact that 28% of businesses surveyed by Randstad believe that chip-and-signature is more secure than chip-and-PIN, Mitchell says that magnetic stripe data will still be easy to read -- and that businesses that learn this the hard way will pass the cost of their mistakes on to consumers.

But it isn't just retailers pushing this insecure chip-and-signature stopgap measure, it costs four times as much to issue an EMV card as it does to produce cards with only magnetic stripes. banks feel that requiring consumer to remember a PIN might make them less likely to use their card or complete a transaction, because they won't be able to remember the number -- ignoring the fact that this nation assigns pass codes to everything from bank accounts to bike locks.

Mitchell thinks it will take consumer uproar or legislative action to get chip-and-PIN readers and cards to the U.S. public any sooner. mainstreet.com

In-store experience evolves with customer expectations - The Secret Sauce
The secret sauce is to leverage new technologies to identify customers and their histories in-store, in a way that doesn't feel invasive. There is a lot of utility in the online experience, and retailers will try to make the brick-and-mortar experience as connective as online. Editor's Note: Great article about evolution and how the store is becoming as much of an online experience as the web is itself. chainstoreage.com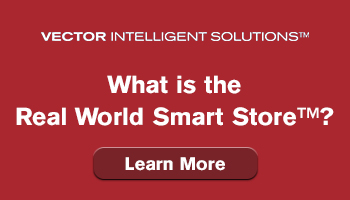 Accuvant researchers to release open source RFID access tool - 80% of buildings are vulnerable Security researchers have long known about the vulnerabilities of the RFID readers that many buildings use instead of door locks, but facilities managers have been slow to upgrade to more secure systems. To draw attention to the problem, at next week's Black Hat conference, Accuvant researchers will be releasing an open source piece of hardware that can be used to circumvent these readers. When these readers first started being used about 20 years ago, no security was built in. Today, as many as 80 percent of buildings are vulnerable. csoonline.com

Brinks safe can be hacked with just a USB stick
In the old days, thieves used explosives to get into a safe. But these days for one kind of Brinks safe, all it takes is a USB stick with 100 lines of code. Some of Bishop Fox's customers use Brinks' CompuSafe Galileo, a modernized safe that makes cash management easier for businesses. What the seasoned security investigators found shocked them. They uncovered a slew of vulnerabilities and design flaws that, in some cases, may be hard for Brinks to fix.

As of a couple of years ago, more than 14,000 CompuSafe Galileos were deployed across the U.S. All are still vulnerable to their attack, the researchers said. They bought a Galileo CompuSafe on eBay. The most egregious problem they found is a fully functional USB port on the side of the safe. That allowed them to plug in a keyboard and a mouse, which worked.

"Nothing good comes from that," Salazar said. It was a sign of more bad things to come. "Every step of the way, we were like, 'This can't be possible'," Petro said. The CompuSafe has a nine-inch touchscreen that runs an application that is used for entering authentication credentials. They found a way to escape that application -- known as a kiosk-bypass attack -- through a help menu, gaining access to the backend Windows XP embedded operating system. At that point, it was game over for the safe. They hope the disclosure will prompt fixes. "We're going public to try to raise the awareness and hopefully get it fixed," Salazar said. csoonline.com

Avery Dennison running RFID pilot to trace fresh food throughout supply chain
It's now looking for retailers and food manufacturers that want to work in collaboration with the firm to further tailor the technology to the food industry's needs. foodproductiondaily.com

The future of retail: 10 trends of tomorrow