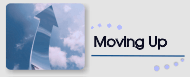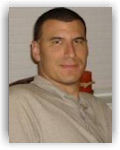 Thomas Nedderman has been named Field Director Asset Protection for Whataburger Restaurants. Thomas was previously the Divisional Asset Protection Manager for Jack in the Box for over six years, and had worked at Jack in the Box for 14 years. He was also their Restaurant Systems Specialist and their Senior Restaurant System Specialist. He earned his Bachelor's of Management Information Systems from University of Houston. Congratulations Thomas!
Fired Family Dollar assistant manager & convicted sex offender charged in Family Dollar double murder Citizen tips led to his arrest. A fired assistant manager at Family Dollar has been charged with killing two workers last week in a crime that the police chief said "shocks the conscience of all civilized people." Lavere Bryant, 34, of Dearborn, Mich., who records show is a convicted sex offender, was arraigned Wednesday under heavy security in Dearborn District Court on two counts of first-degree murder and a multitude of other charges. Judge Sam Salamey ordered him held without bond. Editor's note: With all the attention on background screening where was the background check on this registered sex offender? (Source usatoday.com)


Did Pink Panther jewelry thief gang hit again? Did they need the guy who escaped last week? Police think they may have - As $53M in jewels stolen in Cannes Hotel yesterday One expert noted the crime follows recent jail escapes by members of the notorious "Pink Panther" jewel thief gang. A staggering 40 million euro ($53 million) worth of diamonds and other jewels was stolen Sunday from the Carlton Intercontinental Hotel in Cannes, in one of Europe's biggest jewelry heists in recent years. The hotel in the sweltering French Riviera was hosting a temporary jewelry exhibit over the summer from the prestigious Leviev diamond house, which is owned by Israeli billionaire Lev Leviev. A police spokesman said the theft took place around noon, but he could not confirm local media reports that the robber was a single gunman who stuffed a suitcase with the gems before making a swift exit. The spokesman spoke on condition of anonymity because he was not authorized to discuss the matter on the record. An expert in the field says the likelihood of recovering the stolen diamonds and jewels is slim. Cannes appears to be a favorite target this year — in May it was struck by other two highly publicized jewelry heists during the Cannes Film Festival. Police are investigating if the Pink Panthers are responsible and said three of their members have escaped from prison in as many months. (Source Associated Press)

Retailers - Wholesalers/Design team Dolce & Gabbana get 1 year 8 months in prison each for tax evasion in Italy Despite their repeated protestations of innocence, Italy's Judge Antonella Brambilla found Domenico Dolce and Stefano Gabbana guilty of tax evasion. There were already fines and restitution of a hefty 343.3 million euros. Still, the fashion world and financiers—not to mention the stylish duo themselves—had to worry about jail. And they got it. Prosecutors wanted the pair locked up for a three-year prison term, but they got 1 year and 8 months. In Italy, two appeals are possible. That means the case isn't over by a long shot. (Source forbes.com)


Ex-vice president at Tiffany pleads guilty to stealing $2.11 million in jewelry Under a plea agreement, Lederhaas-Okun, a resident of Connecticut, has agreed to forfeit more than $2.11 million and pay $2.24 million in restitution for a total of $4.35M. She was checking out merchandise for showings and then Lederhaas-Okun reported the items missing or damaged while selling some to a jewelry reseller. She had left Tiffany in Feb. and an inventory showed 165 missing pieces. Sentencing is set for December 10. and she faces 37 to 46 months. (Source nbcnews.com)


Canada's Hudson's Bay Corp. emerges as owner of Saks - HBC owns Lord and Taylor in NYC as well Saks Fifth Avenue has a new corporate parent — and will be sharing it with a couple of famous retail siblings. The swanky luxury chain has struck a deal to be acquired by Hudson's Bay, the Canadian department-store chain that owns Lord & Taylor, sources told The Post. The deal is expected to be announced as soon as today. (Source nypost.com)

Wal-Mart Undercuts Rivals in Back-to-School Battle
Its U.S. locations are already fully stocked with crayons, crates, stationery, and pencil sharpeners in school-shopping displays, and a new analysis from Bloomberg Industries found prices are 10 percent cheaper on average than similar wares at Target. The report, based on shopping for a basket of about 50 identical goods, put Wal-Mart's prices 50 percent lower than those at Sears-owned Kmart stores and 45 percent lower than Staples. It's enough to suggest that, in some cases, retail rivals aren't even trying to fight Wal-Mart's mighty pricing powers. (Source kstp.com)

Amazon looks to fill 7,000 jobs in 13 states - New LP Jobs here!
The company says it will add 5,000 full-time jobs at its U.S. distribution centers, which currently employ about 20,000 workers who pack and ship customer orders. And adding 2,000 customer service jobs. Editor's note: Obviously this means a number of new LP jobs to merely handle the expanded employee population and increased risk exposures. With 17 DC's, adding jobs - as per the article, we would imagine at least 14 new LP jobs. And Amazon pays extremely well. (Source Associated Press)

Immigration Audits Helped Sink 2 Hispanic-Oriented Grocery Chains
California's Mi Pueblo grocery store operator filed for Chapter 11 protection on Monday after the 21-store chain was told to replace some of its 3,260 workers whose documentation came under review during a U.S. Immigration and Customs Enforcement audit. That filing comes after executives at Pro's Ranch Market put the company's 11 stores, which employ about 2,235 workers and are mostly located in Arizona, under bankruptcy protection in May. Pro's Ranch Market said it had to lay off 300 workers—roughly 20% of its workers—in 2010 following an agency investigation that found some employees to be working in the country illegally. The adverse, negative, and chilling effect of the perception in the State of Arizona towards immigrants and Hispanics, including the passage of [the] "SB 1070″ law, contributed to the chain's financial problems, company officials said in court papers. (Source wsj.com)

Special note - Alco is looking to fill a new Director of Loss Prevention position in Dallas After our article on Friday about Alco being bought by a private equity group and moving to Dallas we learned that they are indeed looking to staff a new Director of Loss Prevention position. We had heard they were moving from Abilene to Dallas in order to attract executives to the company due to the difficulties they were having getting people to move to Abilene. Quite frankly it looks like getting people to move period is a real problem in the U.S. right now regardless of where you are. Even with the housing market getting better, people are still underwater.



On August 5, the opening day of the 34th NFSSC Conference, NFSSC will introduce its brand new website and will be making a special announcement that will positively impact the restaurant loss prevention professional.

The new site will have more in-depth and useful resources, studies and information that will assist the restaurant practitioner in their daily efforts to keep their stores, employees and customers safe.

Visit www.NFSSC.com, on Monday, August 5, at 3PM ET. Let's Get Smarter. Together.

Check us out anytime to learn more about our member services and the annual meeting - the nation's largest gathering of restaurant LP and Security executives.


More pressure in the background check industry - Jury awards Oregon woman $18.6M over credit report A federal jury in Oregon awarded $18.6 million to a woman who spent two years unsuccessfully trying to get Equifax Information Services to fix major mistakes on her credit report. Though Friday's award is likely to be appealed the jury was told that Julie Miller had contacted Equifax eight times between 2009 and 2011 in an effort to correct inaccuracies, including erroneous accounts and collection attempts, as well as a wrong Social Security number and birthday. Her lawsuit alleged the Atlanta-based company failed to correct the mistakes. She had found similar mistakes in her reports with other credit bureaus, Baxter said, but those companies corrected their errors. A Federal Trade Commission study earlier this year of 1,001 consumers who reviewed 2,968 of their credit reports found 21 percent contained errors. The survey found that 5 percent of the errors represented issues that would lead consumers to be denied credit. (Source yahoo.com)

Data, Data Everywhere - Is it backfiring?
How can we simplify data and make it more actionable? Execution is everything! When you look closely, retailers are overwhelmed by the amount of data they are collecting and unsure how to use it. Often when we start working with a new retailer, we find they are sifting through 150 to 300 reports and looking at a sea of metrics. What is even more concerning is that their field teams have little consistency regarding how they use these reports; they "cut and paste" on a daily basis to get individualized information to stores within their region or district. As one CEO told me recently, "we are expecting our field teams to be analysts rather than the executers we need them to be." This is how big data is backfiring. Rather than saving time and driving the right outcomes, it is time consuming and leads to confusion. An article for the retail student. (Source therobinreport.com)

High-End Stores Use Facial Recognition Tools To Spot VIPs and increase sales
VIP-identification technology designed by NEC IT Solutions has been installed in a dozen undisclosed top stores and hotels in the U.S., the U.K., and the Far East. The U.K.-based company already supplies similar software to security services to help identify terrorists and criminals. The ID technology works by analyzing footage of people's faces as they walk through a door, taking measurements to create a numerical code known as a "face template," and checking it against a database. In the retail setting, the database of customers' faces is comprised of celebrities and valued customers, according to London's Sunday Times. If a face is a match, the program sends an alert to staff via computer, iPad or smartphone, providing details like dress size, favorite buys or shopping history. (Source npr.org)

Black Hat and Def Con security conventions for Hackers and Social Engineers - this week in Las Vegas - and they're concerned about getting hacked there themselves by one of their own Where the world's most skilled social engineers & hackers meet for a week of sessions, exhibits, and testing. Actually a few weeks ago they even tried to discourage anyone from the government cyber security sector from attending and immediately were criticized for it. Meanwhile in this article they talk about how attendees have to be careful about their own identities and take safeguards not to give out to much information about themselves to skilled conversationalist who could use the information later. Wow- the hackers are suspicious of their own group. (Source csoonline.com)

Cruise ship security under pressure to disclose and do more for the 21M Americans who take cruises every year A report issued Wednesday by the Senate Committee on Commerce, Science, and Transportation found that of the 959 alleged crimes the industry voluntarily logged with the FBI - including 130 that were serious enough to require reporting - only 31 were made public. To close the disclosure gap, Rockefeller this week introduced a bill that would make all crimes alleged on cruise ships publicly available information, require cruise lines to place video cameras in public areas, and direct the Department of Transportation to establish an advocate who can provide assistance to victims on board ships. The three largest cruise lines - Carnival, Royal Caribbean, and Norwegian - already have pledged to post crime data on their websites by Aug. 1 that will give consumers more information than the Cruise Vessel Security and Safety Act (CVSSA) of 2010 calls for. Editor's note: Carnival has a Loss Prevention department in southern Florida which has been staffed with a number of former retail LP executives over the years. (Source wltx.com)

Why Companies Keep Getting Blind-Sided by Risk - Hurricane season is here!
Three quarters of the 195 large companies surveyed recently by APQC got hit by an unexpected major supply chain disruption in the last 24 months. Survey responders (mostly supply chain risk operators) said things got so bad that C-suite executives had to get involved in the fix-it process for a sustained period of time. With all the concern and talk about Enterprise Risk management (ERM) why did the systems fail? The familiar gap between the talk and the walk. People at the front lines of the business were hamstrung by a lack of visibility into risk. Nearly half said they lacked the resources needed to adequately assess business continuity programs at supplier sites. Many relied on the suppliers filling out perfunctory, unreliable checklists. Are you involved? (Source hbr.org)

Is a Ban on Plastic Bags Responsible for an Increase in Shoplifting?
The evidence from across the country suggests it just might be. Evidence is trickling in showing that a ban on the bags has led to an increase in store thefts, reports The Daily Caller. The both implicit and explicit encouragement of reusable bags in lieu of plastic means more folks are wandering the store with a method of stashing food and drink before they ever reach the checkout line. It's a trend that encourages shoplifting, say some officials. A grocery store in Seattle reported thousands of dollars worth of merchandise stolen following that city's plastic bag ban, and almost a quarter of city business owners polled said that thefts had gone up as well. (Source topix.com)

Cisco reseller busted selling $37M in stolen and/or fake Cisco equipment
A 43-year-old San Jose-based reseller accumulated $37 million in ill-gotten gains between 2006 and 2012. He was buying counterfeit or stolen products and passing them on to customers after altering serial number while running Network Genesis. At least four other such scams have been perpetrated against Cisco in recent years. (Source mercurynews.com)

New "Active Shooter Response Training Manual" released for law enforcement
The general language of the manual is that of a military manual as compared to a contemporary law enforcement training manual. The manual includes a DVD with both a training powerpoint and video. The publication date was July 15th via CRC Press (crcpress.com). The published price of $89.95 on CRCPress.com and $62.00 for the electronic version. Editor's note: Here's how law enforcement is being trained. (Source officer.com)

Mississippi destroys $750,000 of counterfeit goods and seizes $19,000 in raid
The counterfeit goods, which included shirts, shoes, purses and a variety of CDs and DVDs, were confiscated after an operation by the Attorney General's Intellectual Property Theft Task Force in Chickasaw County which resulted in two recent guilty pleas from the defendants, Willie McMillian and Sophia Hill McMillian. (Source wtva.com)

Home CCTV system nails Hernandez in murder case
The photos, taken from Hernandez's surveillance system in his home in North Attleborough, Mass., are in more than 100 pages of court records released by Attleboro District Court on July 25. The release gave the public a first look at images showing Hernandez holding a gun both before and after the killing, the report said. (Source securitysystemnews.com)

Quarterly Same Store Sales Results

Weis Markets Q2 down 4.8% with sales down 2.2%


Last week's most popular news article --

Unsealed Court Documents Show 7-Eleven & J.C. Penney hit by Largest U.S. Data Breach in history 7-Eleven Inc. was among more than a dozen companies that were the target of one of the largest alleged data breaches ever uncovered. According to court documents unsealed today, five men living in Russia and the Ukraine allegedly stole more than $300 million from several companies, including 7-Eleven, Visa Inc. NASDAQ, J.C. Penney Co. Inc. and JetBlue Airways. According to the Wall Street Journal, the alleged scheme ran from 2005 until 2012, when the accused were able to gain access to computer systems and make huge profits from stolen credit cards and identity information. The five men, Vladimir Drinkman, Aleksandr Kalinin, Roman Kotov, Dmitry Smilianets and Mikhail Rytikov conspired in a "worldwide scheme that targeted major corporate networks, stole more than 160 million credit card numbers and resulted in hundreds of millions of dollars in losses," Paul Fishman, the U.S. attorney in New Jersey, said in a statement. (Source csnews.com) (Source nytimes.com)