Johnson Controls introduces iSTAR Ultra LT network door controller
Johnson Controls introduces the iSTAR Ultra LT Door Controller from Software House, a special edition iSTAR Ultra door controller that provides a full IP architecture and enterprise level features for small to mid-sized access control deployments. iSTAR Ultra LT centralizes all access control decision processing and secures network communications while allowing end users to use existing infrastructure and Power over Ethernet capabilities to reduce costs. With a scalable architecture that includes support for up to eight card readers and 500,000 cardholders, iSTAR Ultra LT is ideal for businesses seeking a flexible, future-proof access control system that can be expanded as needed. swhouse.com

Gatekeeper Systems Announces the Acquisition of CARTTEC GMBH, a Retail Solutions & Services Company Based in Eislingen, Germany
Gatekeeper Systems, Inc., the global leader in cart retention, management and push-out prevention, after their recent acquisition of the Carttronics, brand adds to its ability to service customers around the world. This acquisition gives the newly expanded Gatekeeper Systems the opportunity to offer an expanded product line, have a wider reach within Europe, and to provide more comprehensive technology solutions. prweb.com

How a CEO Change Can Impact AP
Regis Salons Virtually Eliminates Asset Protection
AP Gets a Three Year Run
In February of 2014 this 7,400 store salon chain began the roll out of an extensive Asset Protection effort and made it a key component of the executive committee's strategy to increase and drive sales and profitability in this type of business model. The company president was the one driving the process and commitment. To the point that he made it a significant part of his quarterly reports with the financial community, which we reported here on the Daily a number of times.

The president's thought process being that in this type of model where you have quasi-independent stylist with very personal, developed, and long-term customer relationships the potential risk and loss was significant, with off-the-book or in-home appointments being your greatest exposure.

Reporting heavy losses and high shrink numbers the president staffed a new VP AP position in Feb. 2014, Ken Warfield who then staffed 45 Asset Protection professionals in various positions focused on extensive training and awareness programs coupled with rolling out an exception reporting system that saw great results and reduced retail shrink by 1.5%.

In 2015 the net income loss improved by 75% with 2016 improving another 69%. Going from a $137M loss to 11.3M loss. So the efforts paid off and the team delivered.

The problem is that 2016 sales had declined 21% over five years, or $480M in loss revenue. Therefore it comes as no surprise that the president was replaced around April and the new president that came in lacks the AP commitment and may be looking at franchising the 6,600 company owned salons.

Certainly cuts have to be made based the huge sales decline and the significant strides and results the AP department had produced may have also contributed to that age old view of - 'See how well we're doing over there - let's just cut it and we'll take it from here.'

How many times have senior LP/AP leaders seen this cycle? Time after time excellent performance and results in the service side of the business coupled with severe sales declines and a change in top management, in this case the CEO himself who had made it his personal charge, can lead to the function being reduced and in some cases eliminated entirely.

In this case Regis, who had already made some AP cuts, eliminated the AVP, the Corp. Director, and about 22 other AP positions, leaving only 2 Regional APM's covering 3,200 stores, an unknown number of analysts, the Director of Analytics and the AP Project Manager.

The question is now, how long before they start to see losses spike and do they add jobs back over the next twenty four months? A lot of it will depend on the declining sales and on how well the analytics team performs.

At the end of the day it's a shame to see so many AP jobs lost and so many families impacted. Good luck to all of them!

FBI Says ISIS Used eBay to Send Terror Cash to U.S.
Affidavit: American citizen Mohamed Elshinawy
Part of global network stretching from Britain to Bangladesh
FBI documents have revealed a global financial network run by a senior Islamic State official that funneled money to an alleged ISIS operative in the U.S. through fake eBay transactions

The Wall Street Journal reported news that a recently unsealed FBI affidavit shows that the alleged recipient of the funds was Mohamed Elshinawy, an American citizen arrested more than a year ago in Maryland. The suspect was part of a global network directed by a now-dead senior ISIS figure in Syria, Siful Sujan. The affidavit indicates that several other alleged operatives had been arrested in Britain and Bangladesh.

Elshinawy, who is in federal custody awaiting trial, pretended to sell computer printers on eBay as a cover to funnel payments for Islamic State through PayPal. He received a total of $8,700, which he used for a laptop, a mobile phone and a VPN communications network, all of which the FBI says he used to communicate with the Islamic State network.

While he knew the money was meant to conduct a terrorist attack in the United States, Elshinawy told the FBI he never planned to carry it out. Instead, he said he was taking the money from "'thieves"' and has pleaded not guilty to supporting the terrorist group.

Since 9/11, the U.S. and other countries have focused on the formal international banking systems that terror networks might use to transfer money to would-be terrorists. However, this case shows how they are now trying to exploit holes in the vast online financial world.

A spokesman for eBay said the company "'has zero tolerance for criminal activities taking place on our marketplace"' and that they are working with law enforcement officials on the case.

In addition, a spokeswoman for PayPal said that it "'invests significant time and resources in working to prevent terrorist activity on our platform ... We proactively report suspicious activities and respond quickly to lawful requests to support law enforcement agencies in their investigations."' pymnts.com

Editor's Note: Please read eBay's response

eBay's Response to Wall Street Journal Article


Overnight, the Wall Street Journal ran a story about a situation that occurred in 2015, which omitted some important facts. We are providing them here: An individual, who was not on any public law enforcement watch list, sold two printers on eBay for a total of $1,250. Nothing indicated that these were anything but legitimate transactions. These financial transactions went through PayPal. When law enforcement notified us that it was investigating the individual for suspected illegal activity, we partnered closely with them to bring this person to justice. We have zero tolerance for criminal activity on eBay and have robust systems in place to identify and prevent it. eBay is one of the largest commerce marketplaces in the world and we facilitate the purchase and sale of products between millions of customers every day. twitter.com

'Justice' in store: Lawmaker pushes back against Walmart program
Minn. Lawmaker Calls Walmart's Restorative Justice Program
A 'Profit Center' to Fund Retailer's Security
First-time nonviolent shoplifters at Walmart can be eligible for a program the company said is making a difference at its stores, though the program itself is taking heat from a Minnesota lawmaker.

The restorative justice program at Walmart is among efforts the company has rolled out since 2014 in the face of criticism about crime at its stores. A RiverTown Multimedia analysis of 2016 calls for service to Walmart stores in five cities revealed law enforcement is called an average of 3.69 times for every call to Target stores.

Walmart says the program, which allows low-risk offenders the opportunity to participate in an educational course instead of prosecution, can result in a decrease in the number of calls to law enforcement agencies. In fact, the company says the program is in more than 2,000 United States stores and has seen a 35 percent decrease in calls for service nationwide.

The restorative justice program works with two providers: The Corrective Education Co. and Turning Point Justice, which is partnered with the National Association for Shoplifting Prevention.

The Hastings Walmart began using the Crime Accountability Partnership program, a TPJ and NASP collaboration, in December 2016 with a goal of reducing the time and cost associated with low-level retail theft offenses.

A spokeswoman said the program seeks to benefit all parties involved, including the retailers, law enforcement and prosecutors, the community and the offenders.

"All the people who are involved in this ... everybody has to contribute effort and reap the benefits in equal measure," said Barbara Staib, director of communication for NASP and CAP.

Participation in the program is voluntary. The offender must enroll in the program and make payment within 72 hours of the incident. Staib said the average cost for enrollment, technology and education of the program is between $400 and $425.

"Part of taking responsibility for your actions is paying the cost for your own rehabilitation," Staib said.

Not everyone's sold on the program, however. Minnesota Rep. John Lesch called the program an "off the books probation department" that he fears denies due process to suspects apprehended by store security.

Though the program is voluntary, the St. Paul Democrat said that's not always clear to suspects who think they're dealing with a government entity, rather than a business-driven program.

"Walmart is treading very closely, if not wading directly into, the role of a government prosecutorial entity," he said, "and I have huge issues with that."

Lesch, a candidate for Minnesota attorney general, also registered concerns with the fees charged in the program, calling it "a profit center" to fund Walmart's security.

Part Two Monday - More on Walmart's Retail Crime Efforts and Restorative Justice.

Editor's note: This is the last in a series of stories about local law enforcement agencies' response to retail crime. Read Part 1 and Part 2 of this series. republican-eagle.com

We're Not Alone
British Retail Workers Had Brutal Week
Supermarket Industry in Chaos
Wilko, the high street homewares and households goods chain, has warned almost 4,000 of its employees that they could lose their jobs in a shake-up that will strip out a layer of management.

The potential job losses cap a brutal week for British retail workers, with Asda placing 3,257 employees into consultation and Sainsbury's announcing plans to axe more than 1,000 head office jobs.

This week Asda, Britain's third-largest supermarket with over 525 stores and owned by Walmart, singled out 3,257 employees in 18 underperforming and overstaffed stores, and is also understood to also be looking at staffing levels in a further 59 of its supermarkets.

Asda recently posted its worst annual figures since being taken over by Walmart in 1999, as fierce competition in the UK supermarket sector took its toll.

The supermarket industry is going through massive change as Tesco, Asda, Sainsbury's and Morrisons cut costs to respond to the threat posed by the fast-growing discounters Aldi and Lidl, as well as grocery sales moving online.

Tesco, the country's biggest supermarket, announced in June that it was cutting 1,200 jobs at its head office and 1,100 at a call centre. theguardian.com

Nike Says Security Video Will Sink Workers' Bag Check Suit
Nike's retail stores unit urged a California federal judge at a hearing Thursday to throw out allegations it cheated workers out of pay for time spent waiting during end-of-shift security checks, arguing it has 700 hours of security footage showing the checks only took seconds and the dispute shouldn't go to trial.

Nike Retail Services Inc.'s attorney Jon D. Meer of Seyfarth Shaw LLP told U.S. District Judge Beth Freeman that when presented with the security footage, no credible jury would believe a manager who said he spent 15 minutes performing bag checks on average.

Meer's comments came during a hearing in San Jose on Nike's summary judgment motion that sought to end a February 2014 class action, alleging Nike's California stores had violated state labor codes by making retail employees wait for a manager to check them for stolen goods on the way out the door. law360.com

The American middle class is dying
And it's driving department stores out of business
The deterioration of the middle class in America is decimating department stores. Shares of Macy's, Dillard's, Kohl's, and JCPenney spiraled as much as 15% this week after the companies reported weak quarterly sales. The retailers were hammered despite all four showing signs of modest improvement following years of steep declines in traffic and sales.

Investors' response indicates there's little faith left in the long-term value of retailers that target mid-tier customers. Investors are instead putting more faith in companies like Walmart, Amazon, TJ Maxx, and dollar stores, which target customers on opposite ends of the income spectrum. businessinsider.com

SoHo is Getting Pounded by the Retail Storm
The SoHo neighborhood of Manhattan once was a retail juggernaut, with hip boutiques battling national luxury retailers for scarce storefronts whose rents only went up.

Storefront availability has spiked to 23.1% in the second quarter of this year, up from 4.7% at the end of 2011. Meanwhile, asking rents for ground-floor retail spaces have fallen 12% to $478 a square foot in the second quarter, down from $541 at the end of 2015, according to real estate services firm Cushman & Wakefield.

SoHo has fallen prey to the same forces hammering shopping malls coast to coast. wsj.com

Free Active Shooter, Small Business Security Program Coming to Dallas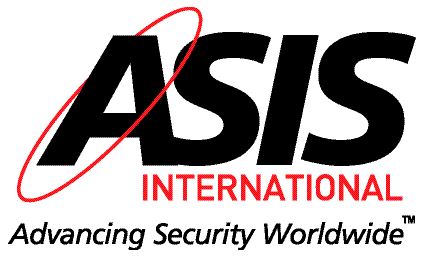 ASIS International, the world's largest association for security management professionals, today announced the agenda for its free Security Cares program​, which will be held during its 63rd ASIS International Annual Seminar and Exhibits (ASIS 2017), Sept. 25-28 in Dallas, TX. This security education program for small/medium-sized busin​esses/institutions - including houses of worship, hospitals/clinics, schools, retailers and restaurants, as well as community leaders, law enforcement, and first responders - will tap into the expertise of the more than 20,000 security professionals attending ASIS 2017 by offering free training on the fundamentals of security prevention and preparedness. asisonline.org

Retail Loss Prevention Director for Rent One Team, Inc., in St. Louis, MO
The Loss Prevention Director is on the front line of defense to identify and prevent theft of cash and merchandise. This position is never boring and requires extensive travel throughout the nation's Heartland.
Responsible for the investigation and detection of coworker and vendor activity that would cause a loss to Company assets. Assists in implementing and maintaining awareness programs or audits relating to shortage, theft prevention, inventory control and safety. Office Location - one of Rent One's 72 Midwest Stores, primary located in Illinois, Indiana, Missouri, Arkansas, Tennessee and Arkansas. Corporate office located in St. Louis, MO.

In 1985, Rent One opened their first location and now has grown to include over 72 stores in 8 states. Rent One's showrooms are filled with a great selection of furniture, HDTVs, appliances, computers and other electronics. shoprentone.com

BCBG Max Azria Group Plans 492 Layoffs as Vernon HQ Closes

Applebee's closing 135 locations

Why condoms, pregnancy tests and Egyptian-cotton hotel sheets top retail thieves' and shoplifters' list
Quarterly Same Store Sales Results

Nordstrom Q2 comp's up 1.7%, net sales up 3.5%
J.C. Penney Q2 comp's down 1.3%, revenue up 1.5%
Axis Retail Leadership Forum
August 14-16
Bringing IT together!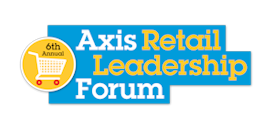 Retail is a vast world of endless complexities including asset protection, the Internet of Things, software analytics, network security and other business functions. There exists a variety of intelligent solutions you can use to cover everything from loss prevention and asset protection to traffic counting and shelf space compliance. But to manage all of this - and more - it's critical you adopt a solution that works best for your entire team.

Join August 14-16, 2017 in the Big Apple

Retail security, loss prevention and IT professionals are coming together this summer for 2 days in NYC. Together, you will learn and discuss topics that matter to you, such as advances in IP technologies, trends in retail security and the future of retail surveillance technology.

Network with your peers, share your experiences and learn the ins-and-outs of finding the right solution!

For more information and registration click here
USS Reveals Game-Changing AM Label Product Line
RANCHO CUCAMONGA, Calif. - USS, a global leader in product protection and security systems recognized for its innovations within the loss prevention business sector, recently announced the organizations ability to manufacture and sell its own line of dual resonator acousto-magnetic (AM) electronic article surveillance (EAS) labels.

The announcement is particularly significant given a long-standing, exclusive patent on all dual resonator label technology held by a major international competitor; a deal that only very recently expired.



Dual resonator AM labels utilize a strip of magnetostrictive, ferromagnetic amorphous metal (metglas), coupled with a strip of magnetically semi-hard metallic strips. Together, when in an activated state, the strips interact with frequencies emitted by EAS detection systems to activate alarms to alert and prevent cases of accidental or intentional theft. The labels small size, footprint, low cost and ease of application and deactivation, make the product ideal for merchandise source tagging and anti- organized retail crime (ORC) efforts.

USS Chief Technology Officer Robert Simoneau expressed his expectations and excitement for the new product, considering the patent-lift.

"It's not often we are given an opportunity as rich as the one before us now," he said. "Now that customers have choices for their AM label selection, I'm confident that our products unique benefits, combined with our teams' relentless devotion to customer service, will make a significant and positive impact for the retail and loss prevention communities."

With USS' newfound ability to produce their own, in-house, dual resonator AM labels, the solution provider and consumers alike are afforded several key advantages which include, product customization that allows for product branding and plastic dye color options, more consistent detection, competitive pricing and perhaps what is most valuable, a true provider partnership, backed by USS' reputation for listening, solving and delivering for its clientele.

Read full press release here.

Orgs Have Failed to Make Necessary Security Improvements Since WannaCry & Petya
More than two-thirds of security professionals are not confident their organizations have made necessary security improvements since the WannaCry and Petya attacks earlier this year, according to new research from Tripwire.

The firm's survey found that, despite the severity and damage caused by the cyber-attacks just a few months ago, there are doubts about whether companies have reacted appropriately to improve their cyber-defenses, with Tripwire suggesting this lack of confidence could be a result of organizations failing to implement critical security controls.

Nearly a third of respondents felt that the biggest problem a business faces is establishing what devices are on its network, whilst worries about vulnerability management (14%), administrative privileged issues (6%) and audit log attention (6%) also cropped up as areas of concern.

"'If you were lucky enough not to have been effected by WannaCry or Petya take it as a sign. Remember, you don't have nine lives. All it takes is one data breach or another WannaCry and your company has lost data, money, credibility and most importantly, customer trust, which is one of the most difficult things to recover. infosecurity-magazine.com

Small retailers switching to chip cards but still worried by lack of PIN
A new survey conducted for NRF shows small retailers have nearly caught up with large merchants in making the switch to chip-and-signature credit cards - even though virtually half say the cards would be more secure if easy-to-forge signatures were replaced with a secret personal identification number.

The survey found that 60 percent of small bricks-and-mortar retailers had installed chip card readers by this spring and another 10 percent expected to have done so by July, bringing the total so far to 70 percent. The number is expected to reach 81 percent by the end of the year. (Online retailers aren't affected because the chip doesn't work unless the card is physically present.)

That compares with 86 percent of mid-size and large retailers surveyed last year who said they would have chip readers in place by the end of 2016, with 99 percent planning to do so by the end of this year.

With each chip reader averaging $2,000 when installation and other costs are factored in, small retailers have generally lagged behind larger retail companies with deeper pockets in the changeover from traditional magnetic stripe cards.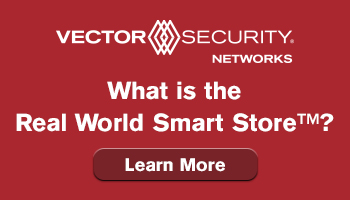 Small retailers have made the switch despite concerns the new cards don't provide all the security they are capable of: Of the 750 surveyed for NRF by research firm GfK, 49 percent said their businesses would be more secure if credit cards required a PIN, which is standard in most parts of the world where chip cards are used. Only 16 percent disagreed, with the remainder neutral.

Nonetheless, 63 percent said their businesses could not afford to risk increased liability for fraudulent transactions, which retailers have faced since a change in card industry rules took effect in October 2015. In the past, banks paid fraud costs when a card turned out to be counterfeit; the cost has now been shifted to retailers if the card has a chip but the retailer doesn't have a chip reader.

Not all affected small retailers are making the move: The survey found 19 percent have no plans to adopt chip cards, with 55 percent of them saying it is because their businesses are not at high risk for credit card fraud. nrf.com

Pay By Sound - Coming to a Store Near You?
Innovators in South Korea, France, Israel and the U.K., among other countries, have been working on audio payments for years. Even Google took a crack at it. In 2013, Silicon Valley startup Clinkle raised $25 million in funding to build the point-of-sale (POS) system of the future using sound, but the company later changed trajectories, creating more of a Venmo-like product primarily aimed at college students. LISNR, a technology startup based in Cincinnati, Ohio, has been working on sound payments since 2012.

But LISNR has finally cracked it and, by the end of this year, pay-by-sound may be coming to a store near you - no POS terminal upgrade required. Retailers already have speakers in their POS systems, so if they want to offer sound-based payment methods, there's no need to trash their old terminals. Williams said LISNR purposely built its capabilities on software rather than hardware to make it more compatible and scalable.

According to Williams, pay-by-sound uses an advanced, ultra-low power, wireless transmission technology to transmit data via sound waves that originate from the very same POS terminals that retailers are already using. Any phone with a microphone can pick up those waves to complete a transaction. No special features need to be present or enabled - unlike near field communication (NFC), which only functions on certain phones. pymnts.com

Amazon's 'automatically authorized' returns raise concerns for marketplace sellers
A new Amazon.com Inc. returns policy is putting some marketplace sellers on edge. But it may give customers more peace of mind.

An updated return policy, which Amazon plans to implement in October, would automatically authorize returns to sellers who ship items themselves, standardizing the return process already in place for purchases made from Amazon or fulfilled by Amazon. According to an email posted to Amazon's marketplace seller forum, Seller Central, the updated policy will allow customers to "'instantly"' print shipping labels after requesting a return.

Sellers can exclude any items they want from the automated return process, and it's still an opt-in system that could leave merchants on the hook for steep return costs if they leave a bulky item out of the policy. It's also unclear if Amazon will rank products that have automated returns higher in search results than those that don't adhere to the updated policy.

However, there are significant benefits to the new policy for shoppers and sellers. Customers won't have to wait for sellers to reply to them before shipping items back, and sellers can eliminate the time spent authorizing return requests. Amazon's only comment to Internet Retailer is that when customers know a return will be easy, they are more likely to make a purchase. digitalcommerce360.com

The eCommerce Merchants' Ultimate Guide to Disputing Chargebacks
There are many causes for chargebacks: merchant error, outright fraud, unauthorized credit card usage, and chargeback abuse. Chargeback abuse (aka "'friendly fraud"') refers to instances where customers intentionally exploit the chargeback system. An example is a customer who claims that the purchase was never received when in fact they had buyer's remorse. Chargeback abuse is the only category, however, that a merchant can dispute, but it is also the hardest cause of chargebacks to prevent because a genuine cardholder made a legitimate purchase.

Not only is it the hardest type of chargeback to defend against, it's the most common. Fraud prevention experts at the Riskified note that chargeback prevention is largely the task of defending yourself against friendly fraud, provided you've already screened out the online criminals. This, of course, is exactly why eCommerce businesses should be collecting relevant customer data on every online transaction, even after the merchandise has shipped: because that data can be used as evidence that the genuine cardholder authorized the purchase and received it.

So, what specific data should online merchants be collecting and retaining that can help them win against friendly fraud? E-tailers can start with the basics: signed proof of delivery to the cardholder's shipping address, a match of the three or four digit security code, and for US orders, a positive match from the address verification service (AVS) of the provided billing address at order time with the billing address of the card used. Internal information can also be used, like order history (has this same customer used this same payment before for purchases that didn't result in a chargeback?) and copies of all communications between the merchant and customer, since these often include order confirmations. Read more dazeinfo.com

E-book: RSA 2017 Consumer Cybersecurity Confidence Index
Six out of ten consumers cited recent password breaches as their top cybersecurity concern. This e-book offers valuable insights into what is driving consumer behavior and tips to help you make a strong business case for investments that promote a secure online experience for your customers. rsa.com

Online shoppers spend an additional 25% when picking up an online order at Macy's

Zalando's sales increase 20% in Q2, and it looks to break into the wholesale market
Shootings & Deaths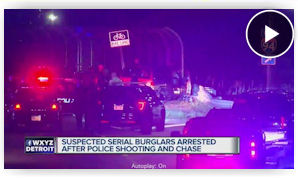 Warren, MI: Police shoot burglary suspect after wild chase ends; tied to 120+ Burglaries in 2015
Warren police say three suspects in multiple commercial break-ins are in custody following a police chase and crash that ended on Detroit's east side. A Police Special Operations crew with other jurisdictions identified the suspects around 2:30 a.m. and followed the crew into the city of Warren where they tried to break into a business. They then followed them to another location and found out they were using a stolen vehicle. When the suspects failed to get into the second business, officers confronted them. Police say the suspects tried to run down the officers and officers opened fire, hitting one of the suspects. They took off and the chase went from Warren before ending near Conner and I-94 on the city's east side. Three people are in custody. Police believe the suspects are responsible for at least 10 break-ins in the tri-county area. wxyz.com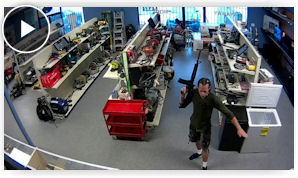 Update: Ladson, SC: Police release video of Pawn Shop Shooting; man brought a fully loaded magazine into the shop
Josh Bailey, the owner of Big Bucks Pawn Shop said, "He seemed very normal. He seemed very interested in a laptop. But things changed very quickly. It's been explained to me like a light switch. How fast you can turn it on and off." Within moments, security cameras caught the terrifying ordeal as Gregory Westfall opened fire on two employees. He eventually ran out of the shop, shooting at a window and shattering it. Four bullet holes can be seen inside the pawn shop. Three from Westfall and another from an employee. A violent crime that could've been worse. No injuries were reported. abcnews4.com

Baton Rouge, LA: Teen charged with killing Semi-truck driver also tied to Family Dollar and Dollar General armed robberies

Hesperia, CA: Shots fired inside C-Store, Armed suspect flees when Clerk pulls his own gun
Robberies & Thefts
Clinton Township, MI: Man arrested for Robbing Armored Car of $100K at 7-Eleven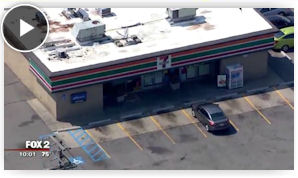 He got away with $100,000 after robbing the armored car in the parking lot of the 7-Eleven at Seven Mile Thursday at noon. According to Clinton Township Police, the man robbed the car at gunpoint and ran off with over $100,000. Police recovered a portion of the money stolen but are still looking for more cash and a gun used by the suspect. Police believe the remaining cash is in a backpack at a nearby home and are obtaining a search warrant to enter the residence. Prior to robbing the armored car -- police think the same man held up a gas station on Harper -- getting away with just $15 and a cell phone. There were no injuries reported in the incidents. fox2detroit.com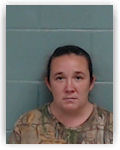 Vernon, FL: Circle H Employee arrested for Grand Theft from store
The Circle H store recently became the victim of theft by a long time employee identified Dusti Gainey. Washington County Sheriff's Office investigators were provided with information of thefts. During the investigation, it was revealed that Gainey, while working as a cashier, did not charge customers for their entire purchase. In some instances, the customer paid as little as $10 for multiple cartons of cigarettes. Gainey's husband, Christopher Gainey, also conspired with her on numerous occasions. The Gainey's were arrested and charged with grand theft and fraud-swindle to obtain property of $300 or more. chipleypaper.com

Greenfield, WI: Convicted armed robber allegedly hit 8 stores in 7 days
Lewis may be prolific, he's not particularly prudent. Police said in one instance he punched his Walgreens rewards number into a keypad before announcing the robbery. Police tracked him to a home on Milwaukee's north side where they found the car stolen in Greenfield parked right out front. Lewis was arrested. wisn.com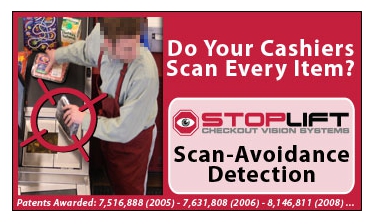 Hugo, OK: A woman runs from courthouse after being found guilty of shoplifting charge at Hobby Lobby

Lone Tree, CO: Smash-and-grab burglars steal numerous guns from Cabela's

Phoenix, AZ: Former Circle K Security Guard involved in Armed Robbery of his store

University of Louisville Foundation CEO fired after Shoplifting at U of L Golf Club

Richmond Jewelers in Carytown, VA reported a Distraction Theft on 7/23, value of items not reported
Credit Card Fraud & ID Theft
Massachusetts RMV Clerk Accused Of Running Identity Fraud Ring
A transcript documenting last week's appearance in federal court of a Registry of Motor Vehicles clerk federal investigators allege was the key figure in an identity fraud scheme to benefit illegal aliens hints that the alleged ID theft ring may be more intricate than it appears. newbostonpost.com
Counterfeit
Newark, NJ: Police seize 285 purses, accuse 2 of selling counterfeit merchandise