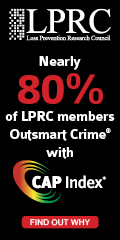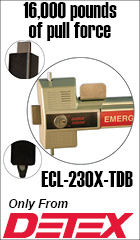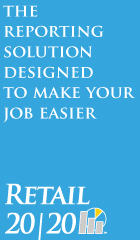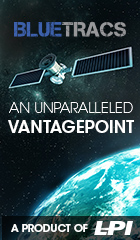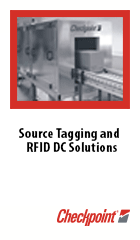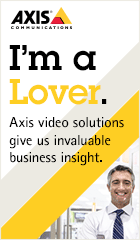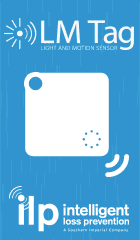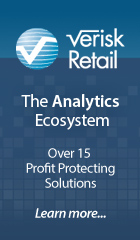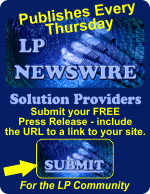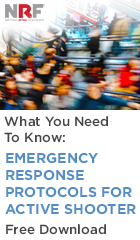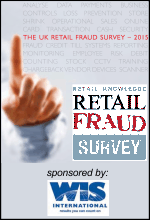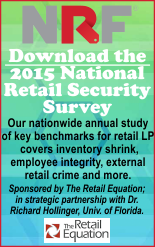 Fighting Organized Retail Crime -
The Kroger Co.'s Unique Approach
By Lee A. Pernice, LPC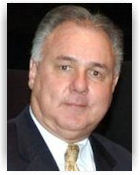 When Dennis Dansak first joined The Kroger Co. six years ago as its Senior Corporate Manager of the Organized Retail Crime unit, it consisted of two other ORC investigators. Today, that unit is comprised of professional ORC investigators in most metropolitan areas in the country. Prior to joining Kroger, Dansak was a Supervisory Special Agent supervising multi-jurisdictional and multi-state task forces working with the FBI, DEA and local law enforcement agencies focused on organized crime, counter-terrorism and narcotics. After 28 years, he was looking for a new challenge. That is when he was approached by The Kroger Co. to help address their growing problem with Organized Retail Crime. Given Kroger's impressive footprint and diverse product offerings, this was an exceptional challenge.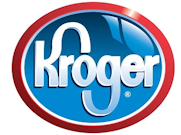 Kroger, based in Cincinnati, Ohio, is one of the world's largest grocery retailers, with fiscal 2014 sales of $108.5 billion dollars. Its family of stores spans 34 states with store formats that include grocery and multi-department stores, discount, convenience and jewelry stores. The company operates 2,626 grocery stores, 780 convenience stores, 327 jewelry stores and 37 food processing or manufacturing facilities. It also operates 2,117 pharmacies which are located in its combination food and drug stores.
"When Karl Langhorst first approached me about the position, I was impressed this organization was very dedicated in building a unit that could address Organized Retail Crime in their stores and reduce shrink," said Dansak. "From our first meeting it was clear that Karl, with his law enforcement background, understood the problem and was willing to give me the latitude and support that was needed to develop a comprehensive approach for dealing with ORC."
Dansak's started by hiring and training new members for the unit. Since ORC investigations would result in criminal cases and are criminal investigations, Dansak believed strongly that a solid background in identifying, investigating and building cases were keys to being successful. He typically looks for individuals that possess the skill set of law enforcement investigators with experience in money laundering, narcotics and handling confidential informants since ORC is rooted in drug use or money laundering to support illicit activities. Over the years, he has found that 93% of the boosters used in ORC cases are drug users with many of them holding no other jobs.
Read the full article on Denny Dansak here


Agilence Named To the Top 100 Analytics Startups of 2015
Mattermark notes Agilence as a top 100 Analytics startup for 2015 thanks in part to the success of 20/20 Data Analytics. Agilence, Inc., the leading provider of cloud-based data analytics reporting solutions for operations and loss prevention, today announced that it was named to the top 100 analytics startups of 2015 according to a new report by Mattermark. Mattermark, a leading source of business information, used metrics such as employee growth, product acceptance rates, and funding events to analyze over one million privately held companies across the U.S. It was also posted in Forbes article "The Top 100 Analytics Startups of 2015" Read full Vendor Spotlight below.

Judge Blocks Kohl's Effort to Keep Former CIO From Joining Hudson's Bay - non-compete doesn't hold up A judge this week blocked an attempt by retailer Kohl's Corp. to prevent its former chief information officer from taking the same role at Hudson's Bay Co. On July 24, Kohl's requested a temporary restraining order that would prevent Janet Schalk, its former CIO, from taking a CIO job at retailer Hudson's Bay. A brief supporting the motion said Ms. Schalk signed a one-year agreement that restricted the kind of positions she could hold at competing companies after leaving Kohl's.

Given the sensitive proprietary information Ms. Schalk learned at Kohl's, a direct move to Hudson's Bay violates the agreement and threatens its competitive advantage, Kohl's says.

Attorneys for Ms. Schalk argue that Hudson's Bay isn't a Kohl's competitor and that the non-compete agreement it too broad to hold up under Wisconsin law. Her lawyers also said a year off could derail Ms. Schalk's career, given the pace of technological change. A judge ruled against Kohl's on Monday, the Milwaukee Business Journal reported at the time. He did bar Ms. Schalk from joining Hudson's Bay for a week while Kohl's considers whether to appeal.

"To be clear, Kohl's very much considers HBC a competitor," court filings from Kohl's attorneys say. Ms. Schalk's lawyer, on the other hand, argued that Hudson's Bay was a high-end retailer while Kohl's operated "mid-tier" stores, meaning they were not direct competitors. In the United States, Hudson's Bay operates stores including Saks Fifth Avenue and Lord & Taylor, as well as its Off 5th discount chain.

The judge on Monday said the deciding factor in the case had to do with the fact that Kohl's highest-ranking executives have less restrictive non-compete agreements than Ms. Schalk, the Milwaukee Journal Sentinel reported. In ruling against Kohl's Monday, Mawdsley made it clear what the deciding factor was: The company's highest ranking executives - people who presumably know more confidential information than Schalk - have less-restrictive noncompete agreements. Executives such as CEO Kevin Mansell and others could even go to work for Hudson's Bay, Mawdsley noted.

John Kirtley, an attorney representing Kohl's, had said earlier that the different language for Mansell and others at the very top of the corporate hierarchy reflected the supply of, and demand for, such people. "I cannot find a basis for this disparate treatment," the judge said. jsonline.com wsj.com

New Warning About Seasonal Cargo Theft Risks - October's Peak Month - Electronics & Apparel Targeted - Driver Collusion or Complicity As the North American supply chain prepares to enter its busiest season, organized cargo criminals are gearing up to maximize opportunities to seize high-value shipments that will saturate the target-rich environment encompassing the remaining months of the year. That's according to the logistics security services provider FreightWatch International in a new bulletin.

According to its data, in 2014, theft activity concentrated during the seasonal peak period of September through December with a cumulative 245 incidents. the greatest number, almost one third of the report period's total, occurred in October as the surge of products flooded the demand to support Black Friday, the day after U.S. Thanksgiving. Two coveted commodities targeted every year at this time, electronics, along with clothing and apparel, comprised 23 percent of the reported thefts yielding average loss values of approximately US$1.4 million and US$328,000, respectively.

Additionally, theft of full truckload constituted 89 percent of cargo theft in the United States with a majority of reported cases occurring at unsecured parking areas. Many heists also included driver theft incidents involving either direct theft by the driver, the driver's voluntary collusion or complicity in the crime, or a deceptive criminal posing as a legitimate carrier resource. todaystrucking.com

Movie Studio Offers to Pay for Security at 'Compton' Screenings This Past Weekend Universal Pictures is offering to reimburse theaters for security guards during opening-weekend screenings of "Straight Outta Compton," according to several theater executives. The unusual step was prompted by a combination of recent attacks against moviegoers, continuing racial tensions across the country and the rap biopic's gang-oriented subject matter. Editor's Note: Los Angeles police were actually assigning officers at movie theaters around the city as a safety precaution. wsj.com


Contractors stage workers' rights protests at California Apple Stores For the past couple of weeks, construction workers have been staging peaceful protests outside a number of Apple Store locations across California, arguing for better wages and working conditions from Apple and contractor Ledcor Group. The apparent labor dispute has yet to gain the attention of local media, though visitors to Apple Stores in San Francisco, Berkeley, Palo Alto and beyond have for weeks been greeted by sign holders castigating both Apple and Ledcor for unfair wages and benefits.

Most demonstrations are low-key affairs with a couple signs accompanied by a handful of contractors, but others are more dramatic. A camp display at Apple's Palo Alto retail location features a scythe-wielding effigy of Death, for example. An oversized thumbs-down sign sits off to one side. Demonstrators are not
limiting their efforts to operational Apple Stores, as a cadre has been stationed outside the upcoming Union Square flagship in San Francisco since the end of July.

While the initiative appears to be well organized, worker demands are not clearly advertised on signs or flyers handed out at the scene and information is woefully scarce. According to one account posted to Twitter, laborers are handing out leaflets reading, "Apple Inc has failed to require Ledcor Construction Inc. [...] to pay carpenter area standard wage and benefits on all projects." The union or unions backing the effort are also unknown. appleinsider.com

Police patrol Colonie Center after last Thursday's mall shooting in Colonie, N.Y.
Police are investigating the shooting that took place in the Cheesecake Factory parking lot last Thursday night. The mall has since increased security because customer and employee safety is their top priority. We take their safety very seriously," she said. "And we do have our security that will be here throughout the weekend and additional police coverage that will also be here," said the mall management. news10.com

Oren Orkin sues retail store Nordstrom's over alleged security negligence
Cook County man is suing a Nordstrom's department retail store in Illinois over claims he was injured by another patron during a fight at its Skokie store. Oren Orkin filed a lawsuit Aug. 11 in the Circuit Court of Cook County against Nordstrom Inc., citing negligence. According to the claim, Orkin was shopping at the Nordstrom at 4937 Old Orchard Center, Skokie, on June 21, when he was threatened and ultimately involved in an altercation with another patron during an escalating argument near the fitting rooms of the men's department. The suit claims he suffered numerous injuries, including fractures to his collar bone after being struck in the head multiple times by the other patron. Orkin is seeking damages of more than $50,000 for Nordstrom's alleged negligence in allowing the altercation to escalate, causing him to spend money for medical expenses to treat his injuries and ultimately harming his quality of life. cookcountyrecord.com

Haggen to reduce store count - Closing 27 stores - more to come
West Coast regional grocer Haggen is scaling back some highly ambitious growth plans. Haggen, which made headlines by buying 146 divested Albertson's and Safeway stores as an 18-unit chain in December 2014, is closing or selling a number of locations in California, Arizona, Nevada, Oregon and Washington. Through the acquisition, Haggen expanded from 18 stores with 16 pharmacies and 2,000 employees in the Pacific Northwest to 164 stores and 106 pharmacies employing more than 10,000 people in Washington, Oregon, California, Nevada and Arizona. Haggen said its original stores continue to perform well. Editor's Note: Shortly after the purchase Haggen listed a Dir of LP position which they never filled. chainstorege.com supermarketnews.com


Atlanta, GA: Muslim woman denied service at Advance America store Remove hats, sunglasses and though the sign doesn't say it, no hijabs are allowed there either. She was denied service because she refused to remove her hijab for both religious and reasons. Kamal' husband says he spoke with an employee over the who said the hijabs raise safety concerns. Advance America responded with a statement: "Advance America respects all religious beliefs and serves all customers with dignity and respect. For the safety of our customers and employees, we do have a security policy in place that requires anyone seeking entry in to our centers briefly remove any hoods, hats, sunglasses or other head coverings. It is an important security measure designed to ensure that anyone entering our centers can be easily identified. That policy was being enforced in this particular case. The safety and security of our customers and employees are our responsibilities and we take them seriously." myfoxatlanta.com

Anthropologie's Security Guard claims he was fired for complaining about racist bathroom graffiti

Jury slaps AutoZone with $186M verdict for pregnancy bias

J.C. Penny's Has A Plan & Marvin Ellison's Steering It - On the Come-Back Trail

Big Week This Week - Biggest Retailers Report Sales & Earnings This Week - Analysts Don't Expect Big Results

Party City to open 30 new stores & complete 50-60 remodels & relocations this year

H&M Sales Rise 16% in July

Quarterly Same Store Sales Results
Canada's Leon's Q2 comp's up 1.7% with sales up 1.9%



Last week's most popular news article --

New Dollar General CEO Makes Sweeping Changes - Eliminates VP Asset Protection In his first 8 weeks, Todd Vasos, Dollar General's new CEO, replaced an Executive Vice President as well as the Chief Marketing Officer while eliminating among other positions a Divisional Vice President and the Vice President of Asset Protection position. Despite touting shrink reduction as a key to Dollar General's recent financial improvement, the VP of AP position was eliminated. Changes come even after Dollar General reports its first gross margin rise in 3 years. Recent Dollar General numbers impressed industry analysts, which the company said resulted from higher initial inventory markups, lower transportation costs and improved shrink results. The direct quote from the article: "Gross margin increased 45 basis points to 30.5% during the quarter, which the company said resulted from higher initial inventory markups, improved shrink control and lower transportation costs." supermarketnews.com

All the News - One Place - One Source - One Time
The D&D Daily respects your time & doesn't filter retail's reality





NRF Appoints Janet Sherlock, senior vice president and chief information officer at Carter's - Chair of its CIO Council Sherlock was appointed during the annual meeting of the Council at NRFtech, an educational event NRF hosts each year designed to bring together retail CIOs, CMOs and others charged with driving innovation. Additionally, Michelle Garvey, senior vice president and chief information officer at ANN INC., Michael Kingston, senior vice president and chief information officer at Neiman Marcus, and Herman Nell, senior vice president and chief information officer at Rent-A-Center were named to the Council's Executive Committee.

The CIO Council also announced that HSNi's Executive Vice President and Chief Information Officer Karen Etzkorn will chair the Networking, Communications and Professional Development Committee, which oversees the new Women in Retail IT Community. And, Cy Fenton, chief information officer at Books-A-Million, Inc. and president of Books-a-Million.com will continue to chair the Council's IT Security Committee and corresponding NRF IT Security Council, which boasts nearly 200 participating chief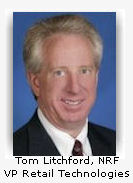 information security officers from across the retail industry and oversees NRF's Cybersecurity Threat Alert System.

"We are looking forward to working with Janet and all of the council members as we tackle some of the most challenging issues that exist in retail, including cyber and data security, payment, technology compliance and high-value innovation," said NRF Vice President of Retail Technologies Tom Litchford. "The depth of expertise presented through our entire CIO Council is one of tremendous prestige and we are fortunate to be able to work together as a community to better educate the industry on retail technology and security trends." edgl.com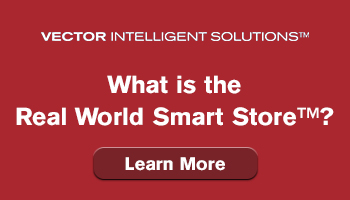 IT Wants One Language For Fraud A survey of 400 fraud mitigation professionals by LexisNexis Risk Solutions found 84% of respondents said the fraud they uncover in their investigations crosses into multiple industries. It also found 87% saying they see a need for a universal and consistent way to describe fraud across all industries. Three-quarters said they would use information about fraud in another industry as an indicator of a potential issue to watch for in their own company and sector. "The fact that data is not yet better shared across industries reveals an exposure for organizations that are combating millions in fraudulent activities each year by individuals and organized crime rings." wsj.com

Data-Crunching Is Coming to Help Your Boss Manage Your Time
A new generation of workplace technology is allowing white-collar jobs to be tracked, tweaked and managed in ways that were difficult even a few years ago. Employers of all types - old-line manufacturers, nonprofits, universities, digital start-ups and retailers - are using an increasingly wide range of tools to monitor workers' efforts, help them focus, cheer them on and just make sure they show up on time.

The programs foster connections and sometimes increase productivity among employees who are geographically dispersed and often working from home. But as work force management becomes a factor in offices everywhere, questions are piling up. How much can bosses ratchet up intensity? How does data, which bestows new powers of vision and understanding, redefine who is valuable? And with half of salaried workers saying they work 50 or more hours a week, when does working very hard become working way too much? nytimes.com