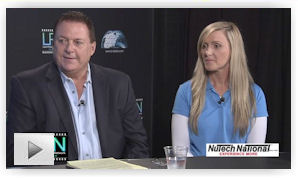 NuTech National
Greg DeTardo, Founder and President, and Tonya Prive, Director of Sales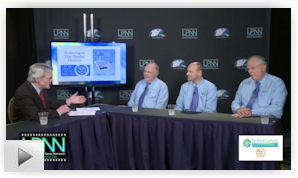 Se-Kure Controls
Roger Leyden, Founder, President & CEO; Michael Campbell, VP National Sales; and Greg Saputo, Regional Sales Director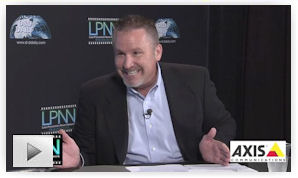 Axis Communications
Hedgie Bartol, Retail Business Development Manager - North America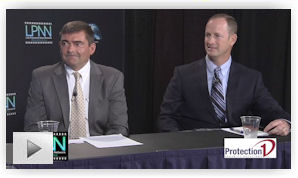 Protection 1
Rex Gillette, VP Retail Sales, and Les Paul Vernon, VP Enterprise Solutions






August 24: The Unwritten Rules of Corporate America with Keith White, SVP LP Gap Inc

August 26: Using Video Intelligence with Chris Nichols, VP of LP, Safety & Risk for National Stores and Tom Arigi, Sr. Dir AP for Walmart

View schedule of all
upcoming episodes here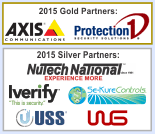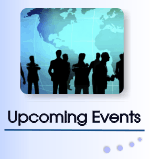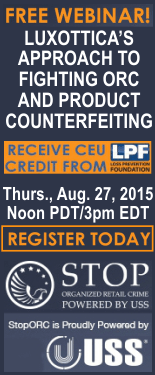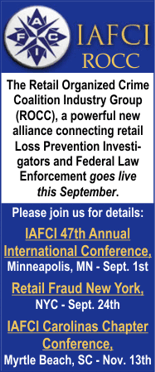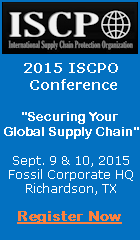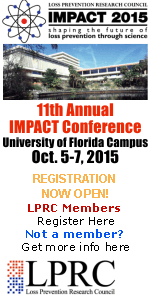 Know about an event we should feature here?
Let us know.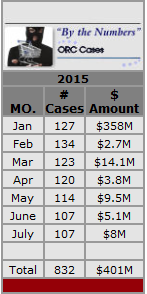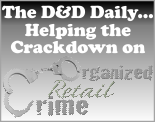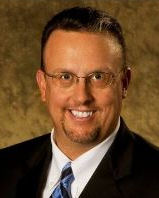 Coming soon!


John Matas
VP of AP/
Investigations & ORC, Macy's





Coming soon!



Nelson Harrah, Director of ORC,
Gap Inc.

Check out Jerry Biggs' Interview published Aug. 10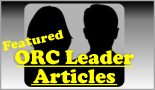 Coming Aug. 24, History of MORCA
(Missouri Organized Retail Crime Association)

Coming Aug. 26,
History of IROCC
(Indiana Retail Organized Crime Coalition)

Coming Aug. 31,
History of A.L.E.R.T - Knox County, TN
(Area Law Enforcement and Retail Team)

Read more ORC Association stories here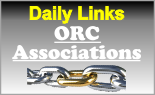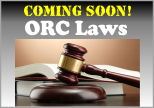 MasterCard is experimenting with 'selfie pay' using facial recognition
"Selfie pay", announced on Thursday, uses facial recognition through smartphone cameras to verify the identity of someone buying something over their phone. If you're buying something on your smartphone, MasterCard makes sure it's really you and not a fraud by looking at a quick snap taken on your phone and mapping it against a stored image of you MasterCard will have on file. businessinsider.com

Security Hardware's the Best Bet to Protect Post-EMV Data
Cybercriminals have become more sophisticated, frequently accessing sensitive payment information. While chip and PIN enabled cards help secure against counterfeit and fraudulent use, security controls still need to be put in place to protect cardholders' confidential information all the way through the transaction process - including securing data-in-transit. The strongest option to provide this security is hardware that can generate and store the secure cryptographic signatures that are required for authorizing communication commands between the point-of-sale terminal, the store and the bank. Encrypting data is the first step in protecting critical business and consumer data. The second step is to create and store the cryptographic key that unlocks that data. paymentssource.com

Treasure Trove of Ashley Madison Data Dumped Online
One month after infiltrating cheating site Ashley Madison, a group of hackers reportedly posted the stolen customer information online. The massive data dump-33 million accounts and 36 million email addresses-was posted Tuesday on the dark Web. The Hydraze blog said the leaked files-which include names, street and email addresses, phone numbers, and credit card transactions-"seem totally legit," something echoed by security reporter Brian Krebs. In a Tuesday statement, Ashley Madison owner Avid Life Media (ALM) said it is actively monitoring and investigating the leak "to determine the validity of any information posted online." pcmag.com

Home Depot online sales up by nearly 25% in Q2 - $1.2b in sales - 5% of sales

Walmart says its Canadian e-commerce sales rose 40% in the last quarter

Gordmans now offering e-commerce site


"Fraud is not a person - it is a dynamic grouping of statistics that deviate from the norm."
Stuart B. Levine, CFI, CFCI
CEO, The Zellman Group & Zelligent



Albuquerque, N.M., Fencing Operation: ORC gang member gets 2 years in prison for cell phone re-selling scam - Had a store A California man has been sentenced to nearly two years in prison for fraudulently obtaining cellphones from retail stores in California, Arizona and New Mexico and reselling them for profit. Prosecutors say 38-year-old Amir Meir Levi, of Canoga Park, was sentenced Wednesday to 21 months in prison. Levi and three co-defendants were indicted in February 2012 for conspiracy to transport stolen property and commit access device fraud. They all pleaded guilty.

The four men admitted they engaged in a scheme to fraudulently obtain high-value cellphones from Sprint stores and resell them in a California store owned by one of the defendants and through an online store. Prosecutors say the men impersonated Sprint customers and obtained the phones free by instructing store clerks to bill the cost to their accounts. krqe.com

Longview Wa., Father-Mother-Daughter arrest for $35,943 in theft from Boondox Market- charged with ORC An investigation showed that Rory Johnson and Wendy Johnson took over $27,400 worth of lottery tickets between December 2014 and January 2015. Surveillance video also shows Wendy giving her daughter Carlie Marie Johnson, 21, free groceries and cash from the register. Deputies said it is estimated that Wendy gave Carlie $3,753 in cash and almost $1,281 in groceries. Rory also is estimated to have received $3,509 in cash. Boondox Market's estimated total loss between December 2014 and January 2015 is at least $35,943. Wendy and Carlie were arrested and taken to the Cowlitz County Jail and charged with first degree organized retail theft. kptv.com


Austin, TX: Suspect in multiple Target electronics thefts arrest; Austin Police listed him as "Top Offender" Daniel Rodriguez, 32, has been arrested after he allegedly stole from multiple Targets in the Austin area. Police said on June 23, an employee noticed that a spider wrap security device had been removed, but the merchandise was missing. Surveillance footage showed Rodriguez unlocking a portable speaker valued at almost $300 and leaving the store without paying for it. Police were called to another incident at a different Target store where an employee alerted that Rodriguez was still in the store. When the employee tried to confront Rodriguez, he ran out of the store. Police were able to detain Rodriguez on foot. The employee told police that he saw the suspect remove the security device from a speaker box. A senior asset protection investigator with Target told police that Rodriguez has allegedly committed at least 10 other similar thefts from Austin-area Targets. Rodriguez has several previous theft convictions. Police said he has been identified as a "Top Offender." kvue.com

Cincinnati, OH: Man admits to stealing 41 Serta Mattresses
A Silverton man was arrested on Wednesday after he admitted to stealing at least 41 mattresses from a shipping dock in Forest Park last month. Richard Scurry, 35, was arrested Wednesday morning and charged with fourth-degree felony theft. Police said that Scurry stole more than 41 Serta Simmons mattresses valued at $13,794 between June 20 and July 7. Scurry was identified from video surveillance footage from a shipping dock in the 1600 block of Carillion Boulevard. Investigators said Scurry admitted to the thefts. cincinnati.com


Tulsa, OK: Group of 8 to 10 males sought in thefts at area Target and Walmart stores Officials say they have hit all four Target stores in Tulsa, breaking cases and stealing iPads. They believe the thieves have also stolen from area Walmarts. Police say this is the same group who stole from a jewelry store in Texas and took four Camaros in Enid. They have identified only one of the suspects and have issued a warrant for him. Police are trying to identify as many as 10 people accused of multiple "smash and grab" crimes in Tulsa. Detectives say these criminals are not sticking to stores in Tulsa. They believe this same group is responsible for a smash and grab in Texas and the theft of four Camaros in Enid last June. Organized Retail Crimes Detective Lorri Visser said it has been hard to identify the group in some cases, but sometimes they get lucky. fox23.com

Bridgeview, IL: 5 Time repeat Offender busted at Menard's
A man with a history of felony retail theft convictions including prison time was arrested as he attempted to leave the Tinley Park Menard's. Prosecutors said that Dwayne Clemons, 49, stole a beard trimmer, mustache trimmer, beard shaper and a Bluetooth device totaling $83. patch.com

Tampa, Fla., Man steals almost $1,000 in infant formula from Tampa Walmart - police searching for suspect

Do you have an ORC case to share? Publishing it educates the LP & retail community
which might fuel even more jobs and funding.
Share your ORC news and help the industry grow




Akron, OH: Man stabbed, killed at Chapel Hill Mall; suspect on the loose Police are investigating after a 35-year-old man was killed at Chapel Hill Mall Wednesday. Shortly before 8 p.m., police were called to the mall when the victim, who was stabbed in the parking lot, ran inside of the mall. Police say he was stabbed in the neck. He was taken to Akron City Hospital where he was pronounced dead. wkyc.com



Saco, Maine: Woman dies after knife attack in Shaw's Saco police say a 59-year-old Saco woman has died after a knife attack inside Shaw's Wednesday afternoon. Police say Wendy Boudreau of Saco was taken to Southern Maine Medical Center where she died. Police arrested 31-year-old Connor MacCalister of Saco and charged her with murder. Police say she attacked Boudreau with a knife. The stabbing took place near the ice cream freezers inside the Shaw's Supermarket just before 3 p.m. Officials say two local EMTs were in the store at the time of the attack and immediately started giving Boudreau medical assistance. She later died at the hospital. Police say there is no indication the women knew each other and police are still working on a motive. wgme.com

Overland Park, KS: Shots fired in parking lot confrontation at Home Depot
Shots were fired in the parking lot of a Home Depot store at 135th and Hemlock streets Wednesday morning. Overland Park police said two plumbers walked out of the store after a few minutes of shopping and found their van open with a man inside going through their things. One of the plumbers wrestled the intruder to the ground and knocked a gun loose. A second man drove up and started kicking the plumber. Authorities said the intruder found in the van got up, grabbed the gun and fired off a shot toward one of the plumbers and took off. kmbc.com


Fort Lauderdale, FL: Home Depot Grab and Run thieves caught on video The incident occurred in the parking garage of the Home Depot at 1000 N.E. 4th Ave. in Fort Lauderdale, at around 9:30 p.m., Monday. Fort Lauderdale Police Detective Keven Dupree explained there M.O. "They put all the items in the cart, and then left the cart right by the door, and they left outside the store without the cart. This kind of did arouse the suspicion of the employees of Home Depot, and before they could grab the cart and take it back, the subject returned back into the vehicle and immediately just pushed the cart out." wsvn.com

Youngstown, OH: Jewelry store owner shoots heist suspect; drops $100,000 in loot Police were searching for a suspect Wednesday after an attempted jewelry heist in which the business owner reportedly shot someone who then got away. Police were dispatched to Cirelli Jewelers at 11:18 p.m. Tuesday. There, they discovered "fresh droplets of blood" in the parking lot, a "second, large concentrated pool of blood" in the parking lot of a nearby business. Police also recovered nearly $100,000 worth of jewelry the suspect reportedly stored in a backpack and then tried to steal, but which he dropped after being shot. vindy.com

Canandaigua, NY: Jewelry thief who swallowed a diamond ring, a guilty plea in the end The man who swallowed a diamond ring earlier this year pleaded guilty to numerous charges Monday. Rahkeim Scarlett pleaded guilty to felony charges of attempted grand larceny, identity theft, criminal possession of a forged instrument and criminal possession of stolen property. . At the time of his arrest, Scarlett was wearing an expensive Rolex watch and a large men's diamond ring. As he was being booked, sheriff's office personnel noticed he was no longer wearing the ring; when asked about it, Scarlett said he hid it in the police car and later threw it into the snow when entering the jail. Scarlett had bought the ring in January for $4,700 at a jewelry store in Albany. Scarlett used another forged credit card. The Rolex watch was purchased for $7,150 at a jewelry store in Syracuse in February - with another forged credit card. fltimes.com

Stamford, CT: CVS Pharmacy worker charged with stealing prescription drugs
A Pharmacy Technician at a Stamford CVS has been arrested for allegedly stealing $5,000 worth of prescription medications, including narcotics, from her employer. Anna Ambrus was charged Wednesday with third-degree larceny, illegal possession of narcotics and obtaining drugs illegally. Sgt. Kelly Connelly said city police were contacted by CVS's regional loss prevention manager on July 6 and told that he had video of an employee stealing prescription medications that retail for about $5,000 from the company's Hope Street pharmacy in Springdale. stamfordadvocate.com

South Burlington, VT., Aeropostale asst. mgr. Lucas Mullally stole neraly $6,000 from register over a year - false transactions

Birmingham, AL., Traffic stop nabs Georgia fugitive man with 60 fraudulent credit cards - three outstanding felony warrants

Washington, Pa., Skimming gang of five hitting gas stations

El Segundo, CA., Skimming device found on 7-Eleven ATM

Feds in Dallas warn of knockoff products hitting the market

Little Rock, AR: Shoplifter pulls gun on Loss Prevention as she walks out of Food Wise.

Augusta, GA: Target LP agent hit with Pepper Spray as suspect fled

Paducah, KY: Two charged with credit card theft

San Bruno, CA: Man arrested after punching Police Officer in the face during Credit Card Fraud stop at Target

Couple caught stealing "Hello Kitty" mats, witness sucker punched

Wichita Falls, TX: Woman Charged with Robbery After Allegedly Biting Walmart Employee

Powell, OH: Illegally parked car had stolen credit card inside

New ATM hack "shimmer" fits in perfectly invisible inside the ATM card slot


---

● AT&T - Aurora, IL - Armed Robbery
● Boondox Market - Longview, WA - Theft
● Casey's General - Fort Dodge, IA - Robbery
● Circle K - St Louis, MO - Armed Robbery
● Circle K - Myrtle Beach, SC - Armed Robbery
● Dollar General - Jefferson Co, AL - Armed Robbery
● Down Bicycles - Croton on Hudson, NY - Burglary
● Family Dollar - Savannah, GA - Shooting
● Family Dollar - Terrebonne Parish, LA - Armed Robbery
● Gunslingers - Anderson, IN - Burglary
● Jiffy Junction - Rosalie, NE - Armed Robbery
● Kangaroo- Putnam Co, FL - Robbery
● Lee Variety - Niagara Falls, CN - Robbery
● Old Mexico - Moultrie, GA - Burglary
● Penguin Mart - Milford, NH - Armed Robbery/ Assault
● Rush - Waynesburg, PA - Robbery
● TK Food - Jackson, MS - Armed Robbery
● Walgreens - Decatur, IL - Robbery
● Winco - Redding, CA - Robbery
● 180 Liberty - Lowell, MA - Armed Robbery/ Shooting





To apply to today's Featured Jobs, Click Here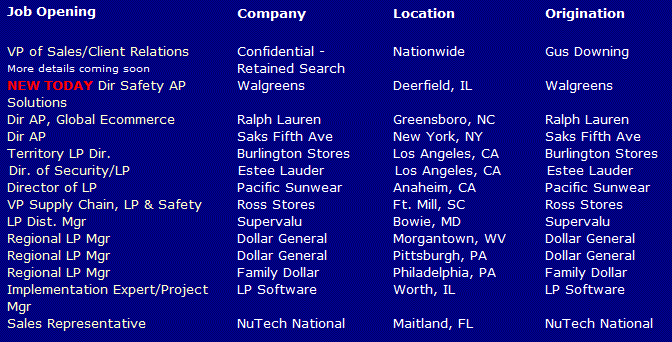 Limited Time Only - Post Your Multi-Unit LP jobs for FREE - Learn More Here




Today's Daily Job Postings from the Net - Appearing Today Only

To apply to today's Internet Jobs, Click Here






Speed Kills! As the old expression goes, so does the pace of today's world. With technology leashing us forward and mobile coming at the speed of light, no one can slow down. The problem then becomes focus and concentration. Multitasking, while impossible to avoid, leads to a reduction in quality and quality is what every senior executive must be focused on. So the next time you're running fast, just take one second and think, was the service you just delivered quality service.

Just a Thought,
Gus Downing




Post Your Tip or Advice! Click Here

Please make sure to add d-ddaily@downing-downing.com to your contact list, address book, trusted sender list,
and/or company white list to ensure you receive our newsletter.
FEEDBACK / www.downing-downing.com / ADVERTISE WITH THE DAILY