Regis Salons "Asset Protection Is Making a Difference"
CEO Compliments New AP Effort & Makes AP a "Key Priority to Improve Execution and Performance" - in 4th Quarter Report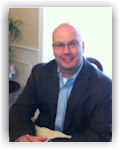 In today's 4th Quarter report Regis Salons president and CEO specifically mentions the 'build out of the Asset Protection team is nearly complete and beginning to spread loss prevention awareness and disciplines. As expected, the impact from Asset Protection to date has been modest, however, where executed it is making a difference." "Our key priorities and activities will continue to follow the theme of people, process and metrics enabled by real time information to make good business decisions and drive execution. Our focus will be on three areas to improve execution and performance in 2015. First, we will build our Asset Protection capabilities."
Editor's Note: This is obviously a great effort on the part of Regis's new AP Team. With Ken Warfield, their Vice President of Asset Protection only having joined the firm this past February and adding a number of AP executives, they're obviously "Making a Difference" and have proven how impactful a strong team can be. As one of the company's "Key Priorities" as mentioned in today's 4th Quarter report, Regis's Asset Protection Team is helping to lead the way with this retailer and setting a strong example for the entire AP industry. (Source businesswire.com)





Previously broadcast
episodes

Click here to view episodes














Developing Future Leaders for Tomorrow's Challenges
Keith White, SVP LP Gap Inc., & Michael Nelson, Regional Dir. LP Kohl's
Coming
September 1:
Jeff Fulmer &
Jon Gold
NRF's LP Legislative Committee

Click here to view episodes

Sponsored By: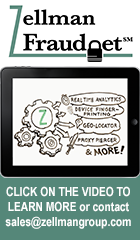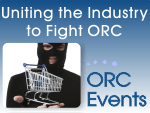 CCROC Task Force Training and Conference
September 4 and September 5, 2014

Oak Brook, Illinois Hamburger University

Admission is $80

More info and registration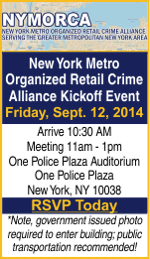 New England ORC Symposium & Trade Show
Sept. 18, 2014
DCU Center
Worcester, MA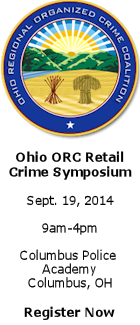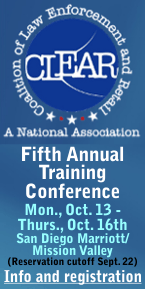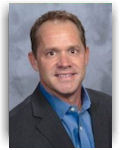 Joe Metro was promoted to AVP of Sales for Alere eScreen.
Joe has been a Board of Directors member for The Loss Prevention Foundation for over four years. He has held high leadership roles for companies such as First Advantage where he was the Vice President Global Accounts, Retail Vertical Market, LexisNexis as their Director of Business Development, Retail Screening Solutions, ChoicePoint as their Esteem Product Manager, Director of Operations, and Pinkerton Services Group as their TheftNet Operations Manager. Congratulations Joe!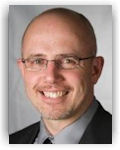 Sean O'Brien was promoted to Manager, Corporate Security - Operational Intelligence for Target. Sean was previously the Senior Business Partner, Fraud Investigations for Target for over six years before taking on this new role. His background experience in the investigations and loss prevention industry includes Director of Loss Prevention Operations for Macy's, Manager of Corporate Investigations, Manager of Central Investigations and Manager Refund Authorization for Marshall Field's, and Asset Protection Manager for Target. Sean earned his Bachelor's of Science degree in Security Management from Saint Mary's University of Minnesota. Congratulations Sean!


Shrinkage - A Primary Driver of Retail Analytics Market - Retail Analytics Market to Grow From $1.88B now to $4.40B by 2019 - 18.6% CAGR According to recent studies, various sources of shrink such as theft, Organized Retail Crime (OCR), fraud from supplier's end, shoplifting and others caused an overall loss of around $112 Billion in 2012. Minimizing such monetary losses is one of the functionalities that the retail analytics solutions offer today. Thus, a number of Small and Medium Businesses (SMBs) and large enterprises are rapidly deploying data analytics tools that can provide effective prediction, analysis and reporting for alleviating shrink. The report "Retail Analytics Market by Business Function (Marketing and Customer, Merchandizing and In-store, Supply Chain, Strategy and Planning), & by Solutions (Analytical Tools, Mobile Applications, Reporting Tools) -Worldwide Forecasts and Analysis (2014 - 2019)" by MarketsandMarkets, defines and segments the Retail Analytics Market into various sub-segments with an in-depth analysis and forecasting of revenues. It also identifies the drivers and restraints for this market with the insights on trends, opportunities, and challenges. (Source yahoo.com)

More Accounting Deficiencies Linked to Inventory - FASB proposing simplifying procedures The problem is that companies have broad latitude in calculating inventory on their balance sheets. For example, companies must decide whether to value their inventories at replacement cost, retail value or at a discount. Inventory accounting has become so complicated that the Financial Accounting Standards Board has proposed simplifying procedures. FASB, which sets accounting rules for U.S. companies, said it has fielded complaints that the process is "unnecessarily complex because there are several potential outcomes." The public has until Sept. 30 to comment on the proposed changes. The FASB is expected to deliberate the matter further. (Source wsj.com)

Security concerns holding back MPoS in retail
In-store use of mobile point of sale (MPoS) terminals continues to rise across all territories, but not as quickly as it could. One of the main issues is payment. Although you can buy online through pretty much any territory in the world and pay with your bank account or via PayPal in a consistent manner the same is not true with offline (in-store) transactions unless you adopt the same process, i.e. drive a customer not present transaction whilst the customer is in fact present. This is something the banks are not happy about and importantly passes fraud risk back to the retailer in most countries. The situation with secure payments for MPoS transactions in unsatisfactory with not enough secure solutions PCI and P2PE accredited and few real cross territory solutions on the horizon. Of course, there are many new entrants into the MPoS and mobile payment arena but no clear winners yet – and, again, most solutions are country specific. Cardholder data specifically must be securely protected by MPoS platforms. In 2012, 96% of all data targeted by fraudsters and hackers was cardholder data. Credit card fraud reportedly cost an estimated $5.5 billion dollars globally. To become ubiquitous, MPoS platforms will need to be capable of accepting a wide range of credit and debit cards across multiple territories, ideally globally, in a certified fully secure manner. (Source essentialretail.com)

Analyst says JC Penney needs to close more stores
Matthew Ross, an analyst at J.P. Morgan, said J.C. Penney needs to close at least 100 stores to help get its costs in line with its revenues. (Source dallasnews.com)

Holiday Shopping Season 2014: Key Days - Will Black Friday be dethroned?
Traditionally Black Friday - the day that kicks off the holiday shopping season - is the most lucrative day of the year for retailers. While this has remained true over the last decade, other days are poised to knock Black Friday down a few pegs thanks to the internet as well as retailers' catering to consumer habits. To find a list of important holiday shopping dates, how they did last year, and what they may look like this year, click here. (Source agilenceinc.com)

P&G's Counterfeit detection kit is perfect for the Sherlock Holmes in you
Procter & Gamble Co. has been granted a patent on a portable test kit to detect counterfeit consumer products that could include everything from shampoo to razor blades and batteries. The P&G kit, which would involve chemical analysis but is simple to use. For example, the active ingredient in an anti-dandruff shampoo is zinc pyrithione. To save on expense, many counterfeit shampoos do not include this compound. One test protocol in the P&G kit involves adding a solution of iron (III) chloride to a sample, and any product that includes zinc pyrithione, should change color to dark blue/black. A counterfeit product that lacks this key ingredient will not change color. (Source bananaip.com)

Burger King to Buy Tim Horton's for $11.4 Billion - Moving to Canada for lower Tax Rate?

In 1 year Burger King's 34 yr-old CEO pinched pennies - doubles value & now sets his sights on Fast-Food Empire

California Governor Signs Law Requiring a 'Kill Switch' on Smartphones

Whole Foods says goodbye to customers' personal checks in Texas, Oklahoma, Louisiana & Arkansas

Quarterly Same Store Sales Reports
DSW Q2 up 0.8% with sales up 4.5%
Regis Corp. Q4 down 1.8% with sales down 3.6%
Best Buy Q2 domestic down 2% with revenue down 4%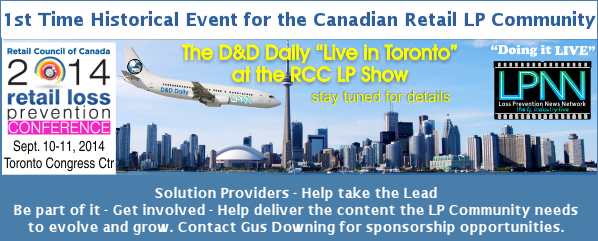 All the News - One Place - One Source - One Time
The D&D Daily respects your time & doesn't filter retail's reality




Leading the way with higher education – Northern Michigan University

Dan Faketty & Professor Bob Hanson



Dan Faketty, VP of Asset Protection for Bi-Lo Holdings, and Bob Hanson, Professor and LP Coordinator for Northern Michigan University, discuss the importance of education in Loss Prevention and the development of executives throughout their careers. Dan talks about the objectives and initiatives of the NRF's Education Committee, for which he is acting chairman. While Professor Hanson tells us about the highly successful LP program he's led at NMU over the years and how it has added value to the industry.

---

In this LPNN Quick Take, hear from Joe LaRocca and Co-MC Ed Wolfe, VP Business Development Manager for WG Security Products. Listen in as Co-MC Ed Wolfe, who has many years in the retail industry; speaks about working with service providers and WG. He discusses what makes WG different. Ed also gives his take on the future and what WG will be working on. Lastly, Ed offers his advice to someone considering going into a different line of work in retail.

Solution Providers, have a video or commercial you want to publish? Contact us.



The price of data protection - With targeted attacks on the rise, e-retailers need to get their security priorities in order The data breach that hit Target Corp. cost up to 110 million consumers their personal data and payment information and the retailer $236 million. And just six months before the breach, Target spent $1.6 million on a FireEye Inc. advanced malware-detection software. While the software alerted Target to the breach, Target failed to react fast enough to mitigate the damage. This is an example of a company seeking a silver bullet, one quick fix that will cover all security needs, says Forrester Research Inc. analyst Rick Holland. And silver bullets don't exist, he says. (Source internetretailer.com)

Should companies practice data retention or data destruction?
Many businesses spend a lot of time thinking about how to retain and store data, but there's another idea: Think about how to destroy your data. Why? According to one attorney who advocates the practice of methodical and vigorous data destruction, it's a way to avoid risk. That's because when you no longer store the data you don't really have to retain, complying with legal requests for e-mail or documents is not just easier, it means that whatever the topic of the legal inquiry of electronic discovery, the old documents are simply not there to produce, hence less legal exposure. (Source csoonline.com)

Spending on information security will top $71 billion this year - with Data Loss Prevention the fastest growing segment



Bitcoin Wallet Security Best Practice
Knowing how to secure your bitcoins is no longer optional. Bitcoin wallets are fast becoming online criminals' favorite obsession, whether online, at exchanges, on your PC or your mobile. Dell SecureWorks researchers estimate that over 140 malware applications exist that specifically target bitcoin wallets. Protecting your wallet against these threats requires only a handful of cautionary steps. The following guide outlines the security vulnerabilities and provides the essential know-how and preventative actions every Bitcoin wallet owner should routinely practice. As documented here, most bitcoin thefts are due to poor wallet security management. Bitcoin thieves are also interested in your desktop login password or device PIN, wallet password, online wallet/exchange password, access to exchange/web wallet servers, private keys, and vulnerable components or protocols used by online services. Read more for a "security best practice" checklist to help keep your wallet safe. (Source cryptocoinsnews.com)

Mobile security isn't good enough for consumers in the US
According to the results of a recent study, a lack of trust in mobile security is continuing to hold back shopping over m-commerce, but it is also invading on the potential success of banking apps. It was revealed that in the U.S., 44 percent of consumers say that they would never use mobile banking services. Moreover, another 48 percent said that they would never use apps for making bill payments with their smartphones. The primary reason behind this mindset is that mobile security is not adequate to keep a person's personal and financial data safe. (Source qrcodepress.com)

"Fraud is not a person - it is a dynamic grouping of statistics that deviate from the norm."
Stuart B. Levine, CFI, CFCI
CEO, The Zellman Group & Zellman Fraudnet





Utah Organized Retail Crime Association

SPECIAL ANNOUNCEMENT:
The Utah Organized Retail Crime Association is excited to provide a special training opportunity to its members this fall: A two day Basic Statement Analysis course on September 23-24. The course will be offered at a fraction of the cost of industry related coursework and will be taught by retired U.S. Treasury Special Agent-in-Charge Ernest Valverde, who has over 23 years of experience in Statement Analysis. P.O.S.T. training credits are available for law enforcement. Space is limited for this special training event so please be sure to register soon.

Course Title: Basic Statement Analysis
Course Instructor: Mr. Ernest Valverde, C.F.E. (Retired)
U.S. Treasury Assistant Special Agent-in-Charge (Retired)
Objective: Detection of deception in written statements and use of the Employee Assistance Questionnaire (multiple suspects) and corresponding interviewing techniques.
Date(s)/Location: September 23 – 24, 2014 at the Adobe campus in Lehi, Utah
Time: 8:00am-5:00pm both days
Cost: $50.00 for UTORCA members; $100.00 for non-members (Attention non-members, we encourage you to apply (free), otherwise you must contact Ricky.Casey@shopko.com to register)
More information about the training course is available here.
Thief takes $33,000 in cellphones from Kirksville, MO Wal-Mart
The Kirksville Daily Express reports Wal-Mart filed a report on the theft shortly before 10 a.m. Saturday. The cellphones apparently were taken sometime between late Friday and early Saturday. No arrests were reported by Monday, and police in the northeast Missouri city said they did not have any suspects. Investigators are studying surveillance video of the theft. (Source stltoday.com)

Two arrested at The Home Depot in Madison, TN; stolen car and refund fraud Two people were arrested Saturday at the Home Depot in Madison after police learned the car they were driving had been stolen from Murfreesboro. The couple was arrested after a third person who arrived to the store with them tried to return merchandise stolen from the Hendersonville Home Depot to the North Gallatin Pike store. (Source wkrn.com)

Man charged in back-to-back Macy's thefts in Jackson, TN
A man accused of stealing more than $2,000 worth of merchandise in a two-day spree from Macy's was in court Monday morning. Antonio Terrell Woods was arraigned in Jackson City Court on charges of theft over $1,000 and theft over $500 following back-to-back July incidents. (Source wbbjtv.com)





ID Thief hit Walmart, Best Buy and Target with stolen credit cards in Victor, N.Y. for thousands in electronics





Gonzales, LA Police arrest two men for stealing more than $1,400 gas

Calhoun, GA teen charged with stealing over $900 in baby toys and clothes


Do you have an ORC case to share? Publishing it educates the LP & retail community
which might fuel even more jobs and funding.
Share your ORC news and help the industry grow



Gunfire erupts outside a Fiesta Grocery store in Houston; investigators question first accounts Gunfire erupted outside a grocery store in north Harris County Monday afternoon as a store owner shot a man who investigators initially identified as a suspected robber. The injured suspect, shot in the buttocks, was expected to survive. But hours after the incident, authorities interrogating several witnesses in at least three places began to question whether anyone had even been robbed. (Source khou.com)



Masked suspects hit Cell Phone stores in series of smash-and-grab thefts in Louisville, KY A group of thieves has been able to steal thousands of dollars in electronics in less than a minute from local stores. In all of the break-ins, the suspects are in and out of the store in less than a minute, taking cell phones and a number of accessories. Police timed it so they could know exactly how fast they work – it took 22 seconds in the video from a Sprint store on Hurstbourne Parkway. Police believe there are at least 4 suspects. (Source wdrb.com)

UK: Official Crime figures 'failing to report 4 Million fraud cases' meaning total number of offences should be 50% higher Seven people are defrauded every single minute, according to shocking new research by the UK's Office for National Statistics. The true scale of crime across Britain is being distorted because almost four million frauds are being left out of official figures. If bank and credit card fraud were included in the annual Crime Survey for England and Wales, the estimated number of annual offences would jump by 50 per cent - taking the total from 7.3 million to 11 million offences a year. (Source dailymail.co)

Clerk stabbed in chest in Value Dollar Store robbery in N. Charleston, SC

Man sentenced to 37 years in 7-Eleven store murder in Albuquerque, NM

Kendall, FL Burglar Enters Store Through Roof, Returns To Cash-In On Stolen Scratch-Off

Man Spends 50 Minutes in Bathroom Before Robbing a Loan Max in Chillicothe, OH with a Machete

Thieves use F250 to smash into Citi Trends clothing store in Houston, lead police on chase

Harris Co, TX Deputies track down GameStop burglary suspects

Transient arrested in Bend, OR Stadium pro shop burglary, Police recovered $10,000 of merchandise

Two Grand Rapids, MI men face prison for staging fake c-store robbery

Coconut Point Mall, Estero, FL Burglars run away empty handed

Smash-and-grab at Buckhead, GA Smashburger, dry cleaners

CORRECTION: Yesterday in the retail crime column, the Daily reported on a teen shot 16 times outside a hardware store. The store was located in Ottawa, Kansas.

---
● ABC - Montgomery, AL - Burglary
● Almeda-Genoa - Houston, TX - Armed Robbery - clerk shot at suspect
● Blue Star - Jacksonville, FL - Shooting
● Circle K - Yuma, AZ - Armed Robbery
● CVS - Turlock, CA - Burglary
● Glander Drugs - Sheboygan, WI - Robbery
● Houston Wireless Hospital -Houston, TX - Armed Robbery
● Monroe Pharmacy - W. Toledo, OH - Robbery
● Quick Stop - Mobile, AL - Armed Robbery - video released
● Trading Post - Albertville, AL - Burglary - Police recover 17 pairs of cowboy boots
● Turkey Hill - Lancaster, PA - Robbery/ Assault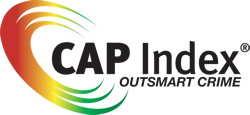 CAP Index Survey to Benchmark Best Practices in Crime Risk Assessment
A new survey being conducted by CAP Index will document current strategies in crime risk assessment utilized in the retail industry. Hundreds of respondents have already completed the brief questionnaire that will be used to create a benchmark for retailers to compare themselves against. The anonymous survey (meaning we will never publish the names of participants or their company), which takes only 2 minutes to complete, will be published by CAP Index when it is completed and made available for free to retail industry participants and members.

CAP Index has been helping retail corporations and industry associations define best practices and protocols for crime risk assessment and security resource allocation for over 25 years. Once the report is completed, we will be providing a copy of our findings at Booth #3637 during the 2014 ASIS International Seminar and Exhibits. You will also be able to download them from www.capindex.com when they become available.

To participate in the survey, go to CAP Crime Risk Assessment Survey.




| | | | |
| --- | --- | --- | --- |
| Job Opening | Company | Location | Origination |
| Group VP of LP | Retained Search | New York, NY | Gus Downing |
| Dir of LP & Risk Mgmt | Gordmans | Omaha, NE | Gordmans |
| Director Digital LP | Nike | Portland, OR | Nike |
| Regional LP & Safety Director | Younkers | Okemos, MI | The Bon Ton Stores |
| Regional LP Director | Corporate | Hoffman Estates, IL | Sears Holdings Corp |
| Sr Manager of LP | Dunkin' Brands | Dallas, TX | Dunkin' Brands |
| Sr LP Analyst | Dunkin' Brands | Canton, MA | Dunkin' Brands |
| Corporate Investigator | Confidential | San Francisco Bay, CA | Confidential |
| AP Analyst | Northgate Markets | Anaheim, CA | Northgate Markets |
| Regional LP Manager | The Vitamin Shoppe | Chicago, IL | The Vitamin Shoppe |
| National Account Manager | Vector Security, Inc | TBD | Vector Security, Inc |
| AP Manager | Ralph Lauren | New York, NY | Ralph Lauren |
| AP Analyst | Bi-Lo Holdings | Baldwin, FL | Bi-Lo Holdings |
| AP Specialist | Bi-Lo Holdings | Savannah/Augusta, GA | Bi-Lo Holdings |
| Bilingual AP Specialist | Bi-Lo Holdings | Miami, FL | Bi-Lo Holdings |
| AP Supervisor | Ralph Lauren | New York, NY | Ralph Lauren |
| AP Associate | Ralph Lauren | New York, NY | Ralph Lauren |
| AP Associate | Ralph Lauren | Orlando, FL | Ralph Lauren |
| LP Investigator | Tom Thumb | Dallas, TX | Safeway |
| Investigator II | SpartanNash | Omaha, NE | SpartanNash |
| Key Account Mgr | Checkpoint Systems | Any location | Checkpoint |
| | Confidential | Northeast | Downing & Downing |
| Regional LP Manager | Confidential | San Francisco, CA | Downing & Downing |
Limited Time Only - Post Your Multi-Unit LP jobs for FREE - Learn More Here



Today's Daily Job Postings from the Net - Appearing Today Only
View our Internet Jobs Archives here

| | | | |
| --- | --- | --- | --- |
| Job Opening | Company | Location | Origination |
| Dept Mgr LP & Safety | Lowe's | Rosedale, NY | Lowe's |
| Dept Mgr LP & Safety | Lowe's | Pueblo, CO | Lowe's |
| Dept Mgr LP & Safety | Lowe's | Redding, CA | Lowe's |
| LP Supervisor | JC Penney | Mobile, AL | JC Penney |
| District LP Manager | Banana Republic | Boston, MA | Gap Inc |
| AP Manager in Training | Walmart | Blaine, MN | Walmart |
| AP Manager in Training | Walmart | Arkansas City, KS | Walmart |
| AP Manager in Training | Walmart | Davenport, IA | Walmart |
| AP Manager in Training | Walmart | Vancouver, WA | Walmart |
| AP Manager in Training | Walmart | Indianapolis, IN | Walmart |
| AP Manager in Training | Walmart | Fargo, ND | Walmart |
| LP Manager Hrly | Sears | Burlington, NC | Sears Holdings Corp |
| LP Manager | Kmart | Belleville, IL | Sears Holdings Corp |
| Mgr LP Communications & Learning | Corporate | Hoffman Estates, IL | Sears Holdings Corp |
| ETL Assets Protection | Target | United States | Target |
| Market Mgr ORC Investigation | Toys R Us | Joliet, IL | Toys R Us |
| LP Safety Specialist | Tuesday Morning | Farmers Branch, TX | Tuesday Morning |
| LP Manager | Macy's | Manassas, VA | Macy's |
| | | | |

Sean O'Brien was promoted to Manager, Corporate Security - Operational Intelligence for Target.
Joe Metro was promoted to AVP of Sales for Alere eScreen.
Lindsay Wilder III was promoted to District Manager of Investigations for Macy's.
Mike Maloof was named Senior Director, Global Physical Security for Oracle.
Todd Reynolds was named National Account Manager for Checkpoint Systems.
Paul Kerling was promoted to Sales Director - Midwest for i3 International.





Sending and delivering the LP message in stores and at the corporate office is probably one of the most critical things one can do everyday. How you communicate and how you deliver your message will determine how they respond and react. If you expect to improve performance and influence change in the stores, then you've got to communicate in their words and their terms. Each company has a message, a mission and core values and your message should fit all of them and be an extension of them and not an addition to them. This breeds integration and results in inclusion, all of which are important elements of a successful executive.

Just a Thought,
Gus Downing



Post Your Tip or Advice! Click Here

Please make sure to add d-ddaily@downing-downing.com to your contact list, address book,
trusted sender list, and/or company white list to ensure you receive our newsletter.
www.downing-downing.com / ADVERTISE WITH THE DAILY