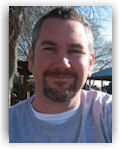 Clint Hedgpeth was promoted to Director of Internal Audit for HEB. Clint was previously the Manager of Loss Prevention Operations for HEB and has worked for the retailer since 2004. He started as the Area Loss Prevention Manager and then became the Regional Loss Prevention Manager - Central Market Division. He has also worked at Target as an Asset Protection Team Leader, Distribution Security Coordinator, District Asset Protection Team Leader and finally Store Team Leader. Clint earned his Bachelor's Degree in Criminal Justice/Safety Studies from Texas State University. Congratulations Clint!
Louis Posada was promoted to Manager of Operations Review for HEB.
Louis was previously the Area Loss Prevention Manager and has been with the retailer since 2003. Before that he had been the Loss Prevention Safety Manager at Navy Exchange and the Regional Loss Prevention Manager for Stage Stores. Louis earned his Bachelor's degree in Criminal Justice from Sam Houston State University. Congratulations Louis!

Dairy Queen data breach - They Don't Know If They Have Been - Financial community says Yes they were Sources in the financial industry say they're seeing signs that Dairy Queen may be the latest retail chain to be victimized by cybercrooks bent on stealing credit and debit card data. Dairy Queen says it has no indication of a card breach at any of its 6,000+ stores, but the company also acknowledges that nearly all stores are franchises and that there is no established company process or requirement that franchisees communicate security issues or card breaches to Dairy Queen headquarters. Midwestern credit union claims they detected fraud on cards recently used at a half dozen Dairy Queens being used at dollar stores and grocery stores. (Source krebsonsecurity.com)

Walgreens expands use of time delay security safes at Indiana pharmacies
To continue to provide a safe environment for customers and employees, Walgreens has expanded its use of time delay safes for select prescription medications in all pharmacies in Indiana and Kentucky. The time delay safes are used to secure commonly used controlled substances targeted by criminals. Once activated by a pharmacist, the safe is designed to remain locked for several minutes. An effective crime deterrent widely used in the banking and retail industry, the safes successfully eliminates the immediate availability of items frequently targeted in robberies. Pharmacists keep enough medication accessible to fill limited numbers of prescriptions, but the full store inventory stays locked and inaccessible. In addition to the time delay safes, ample signage has been placed throughout stores to warn would-be criminals that time lock safes are in place. Each Walgreens store also utilizes multiple security surveillance cameras and other crime-prevention strategies. By eliminating the immediate availability of these controlled substances we are tipping the balance toward greater risk and no reward for a potential robber," said Jim Wilson, Walgreens market director of loss prevention. "The longer a criminal remains at a crime scene, the greater the probability they will be apprehended by law enforcement, especially with surveillance cameras in the pharmacy area. We saw dramatic declines in attempted robberies in other markets where this technology was installed." Walgreens installed time delay safes in Indiana and Kentucky after seeing a significant decrease in pharmacy robberies in other where they have been installed. Walgreens uses time delay safes in Ohio, Tennessee, Washington, Oregon, Arizona, Colorado, Idaho, Oklahoma and Arkansas. (Source wndu.com)

Russian Federation Hackers Unite & Ask Citizens to Attack Western States with Their Malware - Here Comes Another Attack! The emails, written in Russian, state simply: "We, a group of hackers from the Russian Federation, are worried about the unreasonable sanctions that Western states imposed against our country. We have coded our answer and below you will find the link to our program. Run the application on your computer, and it will secretly begin to attack government agencies of the states that have adopted those sanctions." Some of the subject lines include: And you a patriot? For patriots of Russia, Defend your homeland, Defend Russia together, Answer Europe, Answer the United States, Response to sanctions against Russia, Help their homeland, Help Russia. All of the recipients maintained email addresses with the .ru domain. Simply download their malware and let it run and the U.S. is in the cross-hairs. Oh well! Here comes another attack. (Source csoonline.com)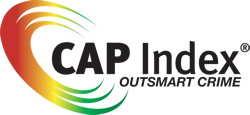 Cap Index Offering Free Crime Risk Assessment - Limited Time Only Survey! A new survey being conducted by CAP Index will document current strategies in crime risk assessment utilized in the retail industry. Hundreds of respondents have already completed the brief questionnaire that will be used to create a benchmark for retailers to compare themselves against. The anonymous survey (meaning we will never publish the names of participants or their company), which takes only 2 minutes to complete, will be published by CAP Index when it is completed and made available for free to retail industry participants and members.
To participate in the survey, click here.
Mobile shopping exceeds desktop shopping - First time in history

Google adding kill switch to next version of Android - Microsoft to follow suit

Postal workers union gets all the emails & agreements between Staples and the U.S. Post Office over in-store post offices

Study: Half of Businesses Will Hire IT Security Contractors by 2018

Quarterly Same Store Sales Results
Tiffany Q2 Americas up 8% with total sales up 9%
Michaels Q2 up 3.2% with net sales up 4.9%
New York & Co. Q2 up 2.3% with total sales up 1.3%
Brown Shoe Q2 - Famous Footwear up 1.6% with sales up 1.4%
The Children's Place Q2 up 0.8% with total sales up 0.6%
Chico's Q2 up 0.3% with net sales up 3.3%
Express Q2 down 5% with net sales down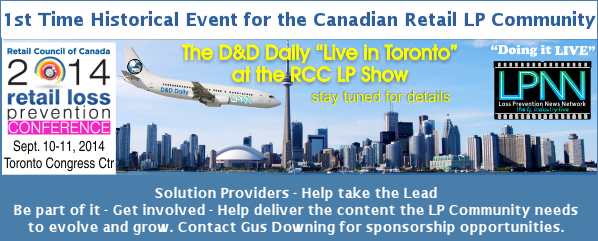 All the News - One Place - One Source - One Time
The D&D Daily respects your time & doesn't filter retail's reality




Previously broadcast
episodes

Click here to view episodes














Developing Future Leaders for Tomorrow's Challenges
Keith White, SVP LP Gap Inc., & Michael Nelson, Regional Dir. LP Kohl's
Coming
September 2:
Jeff Fulmer &
Jon Gold
NRF's LP Legislative Committee

Click here to view episodes

Sponsored By: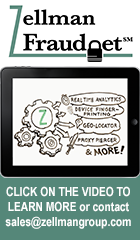 2014
MO.
# Cases
$ Amount
Jan
91
$28.7M
Feb
78
$62.9M
Mar
76
$24.7M
Apr
87
$25.1M
May
95
$205.6M
June
91
$505.8M
July
120
$8.0M
Total
522
$852.9M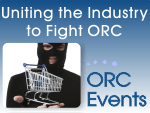 CCROC Task Force Training and Conference
September 4 and September 5, 2014

Oak Brook, Illinois Hamburger University

Admission is $80

More info and registration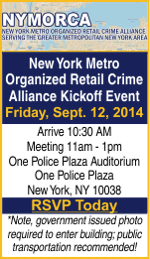 New England ORC Symposium & Trade Show
Sept. 18, 2014
DCU Center
Worcester, MA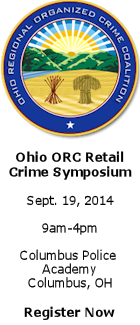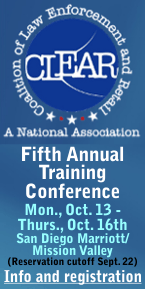 Month

# of reports

Jan
401
Feb
332
March
329
April
365
May
345
June
365
July
351
Total
2,488






Leading the way with higher education – Northern Michigan University

Dan Faketty & Professor Bob Hanson



Dan Faketty, VP of Asset Protection for Bi-Lo Holdings, and Bob Hanson, Professor and LP Coordinator for Northern Michigan University, discuss the importance of education in Loss Prevention and the development of executives throughout their careers. Dan talks about the objectives and initiatives of the NRF's Education Committee, for which he is acting chairman. While Professor Hanson tells us about the highly successful LP program he's led at NMU over the years and how it has added value to the industry.

---

In this LPNN Quick Take, hear from Joe LaRocca and Co-MC Ed Wolfe, VP Business Development Manager for WG Security Products. Listen in as Co-MC Ed Wolfe, who has many years in the retail industry; speaks about working with service providers and WG. He discusses what makes WG different. Ed also gives his take on the future and what WG will be working on. Lastly, Ed offers his advice to someone considering going into a different line of work in retail.

Solution Providers, have a video or commercial you want to publish? Contact us.


eBay GAP's team helps LE take down suspect who targeted PayPal in a Wire Fraud and Identity Theft scheme sentenced to 16 years
United States Attorney Kenneth Allen Polite, Jr. and Deputy Assistant Attorney General Ronald A. Cimino of the Justice Department's Tax Division announced that GIRAY BIYIKLIOGLU, a/k/a "Johnny Bryan," age 31, a Turkish national and resident of New Orleans, was sentenced today by U.S. District Judge Jay C. Zainey to 192 months in prison for conducting a scheme to defraud PayPal, in which he used the names, addresses, and/or Social Security numbers of dozens of identity theft victims. On October 31, 3013, following a four-day jury trial, BIYIKLIOGLU was convicted of thirteen counts of wire fraud, six counts of aggravated identity theft, two counts of tax evasion, and nineteen counts of money laundering, related in part to his purchases of expensive motorcycles and his wiring of fraud proceeds to his native Turkey.

According to court documents and proceedings, BIYIKLIOGLU devised a scheme to defraud PayPal, Inc. using PayPal accounts he had fraudulently set up in the names of other persons. As proven at trial, the defendant wired funds from bank accounts in his name, through the fraudulent PayPal accounts, and then back to bank accounts in his name.

Read more here.

For further information on PROACT, email inquiries to PROACT@eBay.com.

eBay Direct - Click Here - (notify - info - questions)


Consumer Mobile Payment Adoption is Pressuring Banks
In this survey, the most preferred provider of the digital wallet has shifted from consumers' primary bank to PayPal. In addition to PayPal's ascendance as the preferred digital wallet provider, this most recent survey shows Amazon coming in fourth, followed by Google, with Apple placing seventh. Primary bank has fallen to second place. While the consumer perception trends should be alarming, banks still hold a trust advantage when it comes to safeguarding personal data and using data in the best interests of their customers. Although this is true for consumers overall, wide variations are emerging across age cohorts with the trust advantage of banks over digital brands among younger consumers shrinking. If the current trends continue, banks could be at risk of losing their trust advantage among these younger consumers. (Source paymentssource.com)

Best Buy shows online promise ahead of holidays - online sales grew 22% in Q2

Web sales climb 16% for The Children's Place in Q2

DSW's omnichannel efforts pressure profits

"Fraud is not a person - it is a dynamic grouping of statistics that deviate from the norm."
Stuart B. Levine, CFI, CFCI
CEO, The Zellman Group & Zellman Fraudnet




Cops: 4 Brooklyn men charged in Target iPad thefts in Valley Stream, Nassau County The scheme fell apart, police said, when a loss prevention employee at the Sunrise Highway store became concerned about the purchase, which was in excess of $6,000, and notified the authorities. Four Brooklyn men were under arrest Wednesday, charged with using a fake American Express card to fraudulently purchase Apple iPads and other electronics from a Target store in Valley Stream, Nassau County police said. The incident took place at about 5:45 p.m. Tuesday. (Source newsday.com)

North Adams, MA man pleads not guilty in theft of baby formula
An admitted drug addict accused of stealing thousands of dollars worth of baby formula is being held on $1,000 bail after pleading not guilty to felony larceny charges. Timothy M. Conn, 28, of North Adams, was allegedly caught on tape stealing more than $500 worth of baby formula from the Great Barrington Price Chopper on Aug. 15. Other charges are coming in connection with the thefts of more than $2,800 of baby formula from the Price Choppers in Lenox and Great Barrington between July 30 and Aug. 25. (Source berkshireeagle.com)

Fourth suspect arrested in theft scheme at Sears in Monroe, LA
A fourth suspect was arrested Monday in connection with several thousand dollars worth of merchandise reportedly stolen by Sears employees. Monroe police believe Jonathan Wise, picked up a washer and dryer at Sears with an invalid receipt. After being arrested, Wise reportedly told officers that Kewon Carter provided him with the receipt. Loss prevention associates reportedly found no record of a washer and dryer sold at the time on the receipt. Earlier in August, Monroe police arrested 3 other suspects. An investigation revealed those 3 suspects were reportedly taking unpaid items from Sears on Millhaven Road and placing them in people's vehicles. The items included a flat-screen television worth almost $1,200 and two sets of washers and dryers with a retail value of around $3,300. (Source thenewsstar.com)

Two People Charged in Easton, MD Shoplifting Spree
An adult and a juvenile face theft charges after police say they stole items from numerous stores in the same shopping center in Easton. Hitting Rue21, J. C. Penney and Kohl's amounted to $862.96. (Source wboc.com)

Serial shoplifter pulled knife on Home Depot employees, led police on a chase in Lehigh, PA It took 4 Police Officers to handcuff Chris Haller, who now faces a multitude of charges. Haller is accused of stealing from 3 Lehigh County stores as well as smashing into 2 cars in his failed get-a-way. The Home Depot theft totaled $932. Earlier this summer, Haller was wanted by police in connection with the theft of $350 in electronics from Wal-Mart and a $2300 in thefts from Target. (Source dailynewsden.com)


Do you have an ORC case to share? Publishing it educates the LP & retail community
which might fuel even more jobs and funding.
Share your ORC news and help the industry grow


Two dead in North Dallas shootings; off-duty police officer working security at Walmart store shoots kills one Dallas police are investigating after an off-duty officer shot and killed a suspect in the murder of another person at the intersection of North Central Expressway and Midpark Road early Wednesday morning. According to police and witnesses, the officer was working a security job at a Walmart store when there was a commotion at the gas station in the parking lot just before 1 a.m. between people in two vehicles. One shot was fired, police say, and one of the vehicles crashed into parked cars. A man was discovered dead inside. The suspect took off and the officer chased him into the parking lot of a Denny's restaurant across the street. The officer says he spotted a gun and told the suspect to put it down, but he didn't listen and took off again, eventually crashing into cars at the Denny's restaurant. Police say the officer opened fire when he felt his safety was at risk. The gunman was pronounced dead. (Source wfaa.com)



Two men hit armored car in front of Macy's in broad daylight at North Star Mall Monday The robbery happened at 1:30 p.m. in front of Macy's. San Antonio police public information Officer Misty Floyd said the suspects used a can of pepper spray on the driver of the truck and grabbed a bag of cash he was carrying. The suspects escaped on foot, but witnesses were able to help lead officers to an apartment complex less than a mile from the mall where they recovered the empty money bag. (Source ksat.com)


Two Men Posing As Cops Rob $100,000 in cash from a Philadelphia area Distribution Center It happened around 2:00 a.m. Wednesday at Kawa Trading Corp. in the Fishtown area of Philadelphia. Two armed men pretending to be police officers made off with $100,000 from a Philadelphia food distribution center and police believe the heist could be an inside job. The whole theft at Kawa Foods went down in just a matter of minutes. Investigators said it began with a knock at the door around 2 a.m. The two men at the door identified themselves as police and wore police hats – one even carried a police badge. Three workers, including a male and a female business owner, were inside at the time. The owners opened the door and that's when the attack began. The armed men -- wearing surgical gloves and surgical masks -- put guns to each owner's head and demanded, "the money,". The suspects appeared to know where the "money" was kept because they went about 25 feet into the safe room and stole two bags of cash worth around $100,000. (Source cbslocal.com)

Walgreens employee in Chalmette, LA arrested for aiding in store's robbery
A Walgreens employee in Chalmette was booked Tuesday on charges of armed robbery and aggravated kidnapping for helping to plan and orchestrate an attempted robbery of that store on Monday (Aug. 25). Quinita "Peaches'' Harris, 30, an employee since May of the Walgreens was not physically at the store when two men attempted to rob it and herd a customer and two employees into a back room. (Source nola.com)

Tampa Woman admits to selling $1M in fake MAC makeup

Merchandise taken in smash & grab in St Louis

Big hole left in Radio Shack in Houston after possible smash and grab

Robber thrusts scissors toward T-Mobile employee in Plantation, FL; steals 3 cellphones

UK: Thieves on mopeds and motorbike in Knightsbridge Rolex robbery - 4th in area since Feb.

Lewistown, PA woman arrested for $1000 retail theft from Walmart

$14,000 Rolex watch Grab and Run at the Kay Outlet in the Tanger National Harbor, Oxon Hill, MD

Fort Wayne, IN Police seeking suspect in 3 Walgreens Pharmacy robberies since July

Two charged in Wood River AT&T robbery

Berwyn woman charged with stealing from Home Goods in St David's PA

---
● Beckley Pharmacy - Beckley, WV - Armed Robbery
● Circle K - Chesterfield Co, VA - Armed Robbery - suspect arrested
● CVS - Louisville, KY - Armed Robbery
● Karl's Market - Utica, NY - Armed Robbery
● Magnolia Discount - New Orleans, LA - Armed Robbery - 2nd time in a month
● Manus A-plus - Erie, PA - Armed Robbery
● Rite Aid - Upper Dublin, PA - Armed Robbery - suspect arrested
● Urban Touch - Buffalo, NY -Robbery - 1 suspect arrested
● Walgreens - Kirkwood, MO - Armed Robbery
● 7-Eleven - Orlando, FL - Armed Robbery






Protection 1 Launches Automated Secure Alarm Protocol (ASAP) Across its Central Station Monitoring Platform
Combining the new ASAP Interface with State-of-the-Art Video Alarm Verification Delivers Faster Response Time to Legitimate Alarms for Protection 1's Customers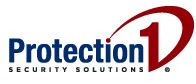 CHICAGO - August 26, 2014 - Protection 1, the largest full-service business and home security company in the U.S., today announced its adoption of the Central Station Alarm Association's Automated Secure Alarm Protocol (ASAP). The ASAP Alarm Interface is based on the ANSI/APCO/CSAA 2.101.2-2014 standard for alarm monitoring companies to directly transmit alarm event data into the appropriate response centers. This direct computer to computer interface dramatically reduces alarm response times and human error by eliminating the need for a voice call between the alarm monitoring company and the 9-1-1 center. The interface is used for both Commercial and Residential Alarms.

"Protection 1 is dedicated to delivering the highest level of service to our customers," stated Donald Young, Chief Information and Operating Officer for Protection 1. "A program like ASAP is a natural fit for our organization. It saves valuable time for our central station operators but more importantly it can help save lives and property. With more entrants coming into the space and security positioned more and more as a 'lifestyle', our commitment continues to be focused on the customer experience with life safety at the center."

"Protection 1 has once again shown its leadership position in the industry with the adoption of the ASAP interface," said Steve Doyle, Executive Vice President & CEO of Central Station Alarm Association International. "Their commitment to their customers is evident in the investment they are making in improving response times to alarms that ultimately can help save lives and reduce property crimes."

In addition to adopting the ASAP Interface across its footprint, Protection 1 also offers one of the most comprehensive Video Alarm Verification solution in the industry, 1View. Whether you are an individual homeowner, small to medium size business or Enterprise Company, Protection 1 has solution to meet any needs. Video verification of alarms allows the Central Station Operator to access live or recorded view of the events that triggered the alarm at its customers' locations. Not only does the video verify that an actual crime is taking place at the premise but the potential threat level that could be present when first responders arrive. Video verified alarms help decrease the number of potential false alarms that emergency responders are dispatched to but also helps provide valuable information prior to arrival to the site.

Read more here.




| | | | |
| --- | --- | --- | --- |
| Job Opening | Company | Location | Origination |
| Group VP of LP | Retained Search | New York, NY | Gus Downing |
| Dir of LP & Risk Mgmt | Gordmans | Omaha, NE | Gordmans |
| Director Digital LP | Nike | Portland, OR | Nike |
| Regional LP & Safety Director | Younkers | Okemos, MI | The Bon Ton Stores |
| Regional LP Director | Corporate | Hoffman Estates, IL | Sears Holdings Corp |
| Sr Manager of LP | Dunkin' Brands | Dallas, TX | Dunkin' Brands |
| Sr LP Analyst | Dunkin' Brands | Canton, MA | Dunkin' Brands |
| Corporate Investigator | Confidential | San Francisco Bay, CA | Confidential |
| AP Analyst | Northgate Markets | Anaheim, CA | Northgate Markets |
| Regional LP Manager | The Vitamin Shoppe | Chicago, IL | The Vitamin Shoppe |
| National Account Manager | Vector Security, Inc | TBD | Vector Security, Inc |
| AP Manager | Ralph Lauren | New York, NY | Ralph Lauren |
| AP Analyst | Bi-Lo Holdings | Baldwin, FL | Bi-Lo Holdings |
| AP Specialist | Bi-Lo Holdings | Savannah/Augusta, GA | Bi-Lo Holdings |
| Bilingual AP Specialist | Bi-Lo Holdings | Miami, FL | Bi-Lo Holdings |
| AP Supervisor | Ralph Lauren | New York, NY | Ralph Lauren |
| AP Associate | Ralph Lauren | New York, NY | Ralph Lauren |
| AP Associate | Ralph Lauren | Orlando, FL | Ralph Lauren |
| LP Investigator | Tom Thumb | Dallas, TX | Safeway |
| Investigator II | SpartanNash | Omaha, NE | SpartanNash |
| Key Account Mgr | Checkpoint Systems | Any location | Checkpoint |
| | Confidential | Northeast | Downing & Downing |
| Regional LP Manager | Confidential | San Francisco, CA | Downing & Downing |
Limited Time Only - Post Your Multi-Unit LP jobs for FREE - Learn More Here



Today's Daily Job Postings from the Net - Appearing Today Only
View our Internet Jobs Archives here

| | | | |
| --- | --- | --- | --- |
| Job Opening | Company | Location | Origination |
| Area AP Manager | Big Lots | Columbus, OH | Big Lots |
| District LP Specialist | Forever 21 | San Diego, CA | Forever 21 |
| Dept Mgr LP & Safety | Lowe's | Porterville, CA | Lowe's |
| AP Manager | Walmart | Pearl City, HI | Walmart |
| AP Manager in Training | Walmart | Apopka, FL | Walmart |
| AP Manager in Training | Walmart | Gardnerville, NV | Walmart |
| AP Manager in Training | Walmart | Poteau, OK | Walmart |
| AP Manager in Training | Walmart | Saline, MI | Walmart |
| AP Manager in Training | Walmart | Pueblo, CO | Walmart |
| LP Manager Hrly | Sears | Tampa, FL | Sears Holdings Corp |
| LP Manager | Sears | Tulsa, OK | Sears Holdings Corp |
| LP Manager | Sears | Baltimore, MD | Sears Holdings Corp |
| LP Manager | Sears | Arlington, TX | Sears Holdings Corp |
| LP Manager Hrly | Sears | Lewisville, TX | Sears Holdings Corp |
| LP Manager | Sears | Little Rock, AR | Sears Holdings Corp |
| AP Team Leader | Target | Pittsburgh, PA | Target |
| AP Team Leader | Target | Barboursville, WV | Target |
| AP Team Leader | Target | Macon, GA | Target |
| AP Team Leader | Target | Elizabethtown, KY | Target |
| ETL Asset Protection | Target | Wilkes Barre, PA | Target |
| ETL Asset Protection | Target | Sacramento, CA | Target |
| ETL Asset Protection | Target | Schaumburg, IL | Target |
| LP Manager | Town Shows Limited | Calgary, AB, Canada | Workopolis |
| LP Manager | Lowe's Canada | Niagara Falls, ON, Canada | Workopolis |
| LP Manager | Macy's | Massapequa, NY | Macy's |
| | | | |

Clint Hedgpeth was promoted to Director of Internal Audit for HEB.
Louis Posada was promoted to Manager of Operations Review for HEB.
Mike Aldridge was promoted to Asset Protection - Investigations Specialist for 7-Eleven.
Joshua Frazier was named Asset Protection Investigator for Saks Fifth Avenue OFF 5th.





Change is the only constant. Embracing it and dealing with it, while absolutely necessary, can be a daunting task that is difficult for everyone. Psychologists believe that humans strive to eliminate fear by avoiding change when, in fact, change can be the best thing for us. Those that run to it usually are in front, and those that avoid it most of the time end up in the rear.

Just a Thought,
Gus Downing



Post Your Tip or Advice! Click Here

Please make sure to add d-ddaily@downing-downing.com to your contact list, address book,
trusted sender list, and/or company white list to ensure you receive our newsletter.
www.downing-downing.com / ADVERTISE WITH THE DAILY